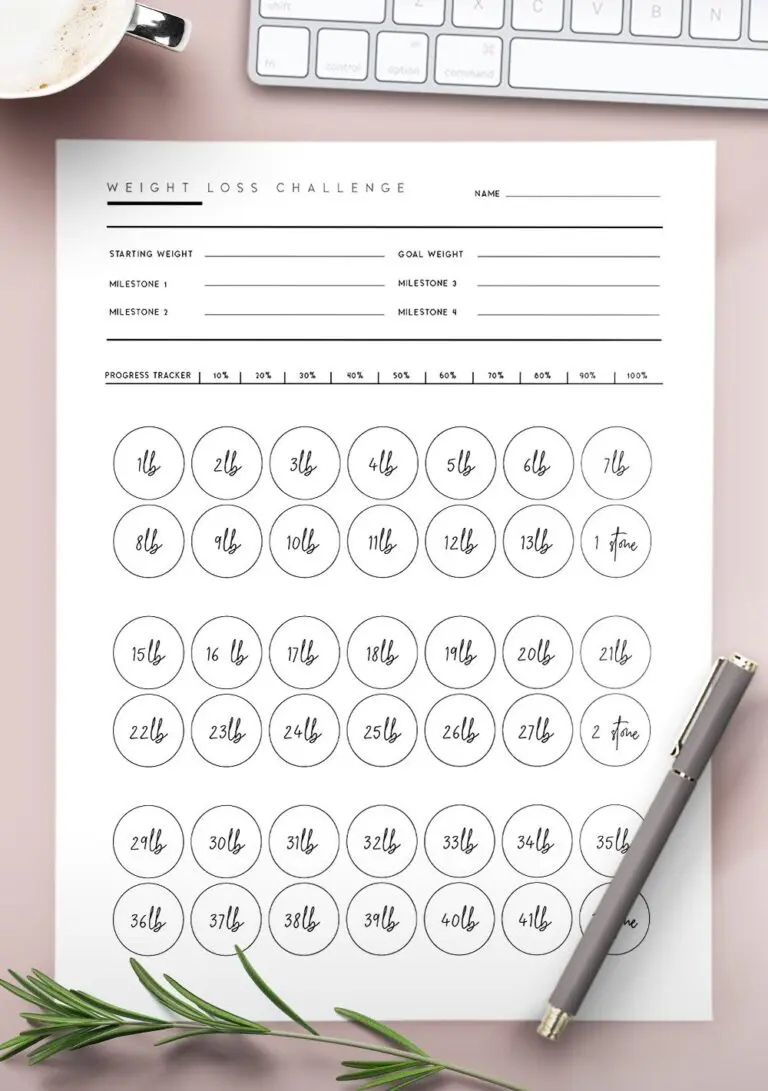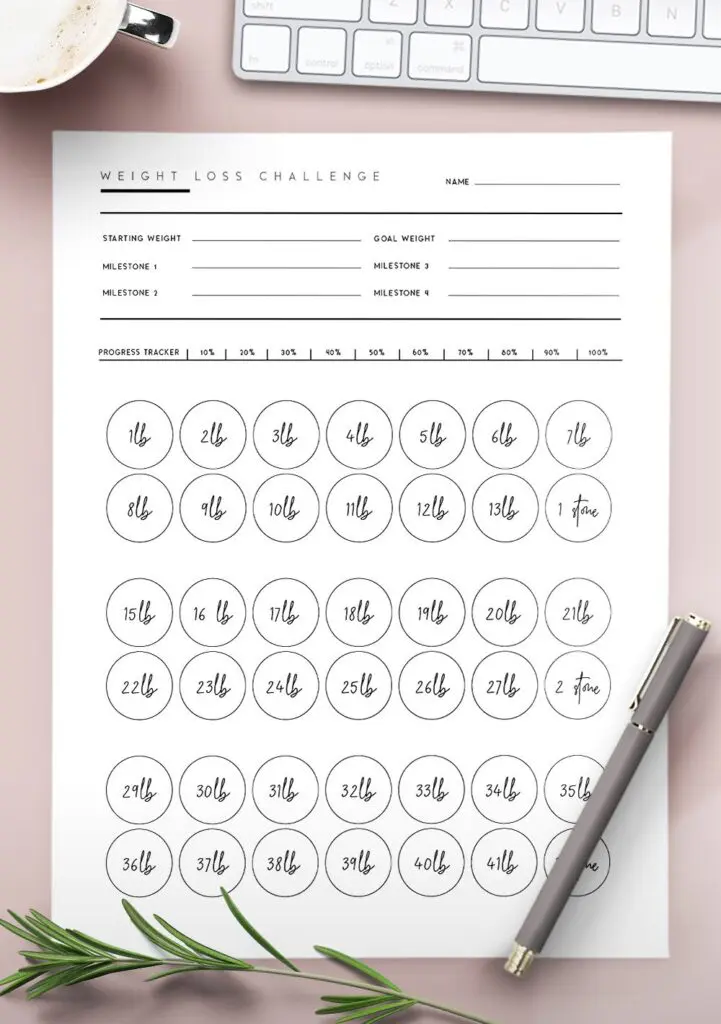 If you're looking for a weight loss challenge to kick start your journey and really help you strive for more then this is the one.
This lose weight competition template is really good for helping you lose weight at a pace that suits you. There are no time limits, no deadlines, and no goals to reach apart from the ones you set yourself.
I personally use this weight loss challenge and keep it stuck to the fridge. I enjoy weighing myself every week and coloring in the lbs lost. it's encouraging and actually good to see the progress I'm making.
Sections available in this lose weight competition template:
Starting weight
Goal weight
4 milestones
Progress bar
Weight loss markers for a loss of up to 3 stone
This template also features a progress tracker so you can keep track of the weight that you are losing and see your progress as you continue, which will help keep you motivated toward your weight loss goals.
To get this lose weight competition template, just open the image below to see the full-size version which you can save for printing.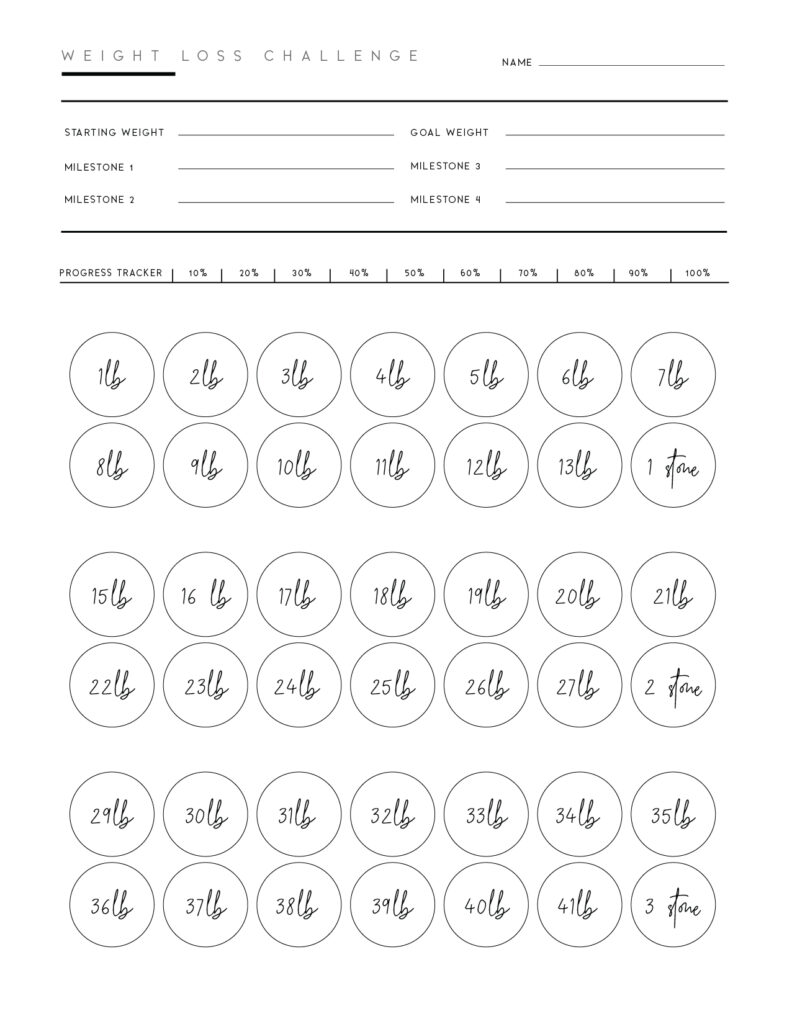 Open the image above to view and print the printable weight loss challenge template.
Browse our huge range of free printable templates for many more like this.
Find 100's more stylish planner templates that you'll love
Some of our recent planner templates. Find many more Printable Planner Templates that will help you get on top of your life with ease. You'll love them.
Follow World of Printables on Pinterest for more