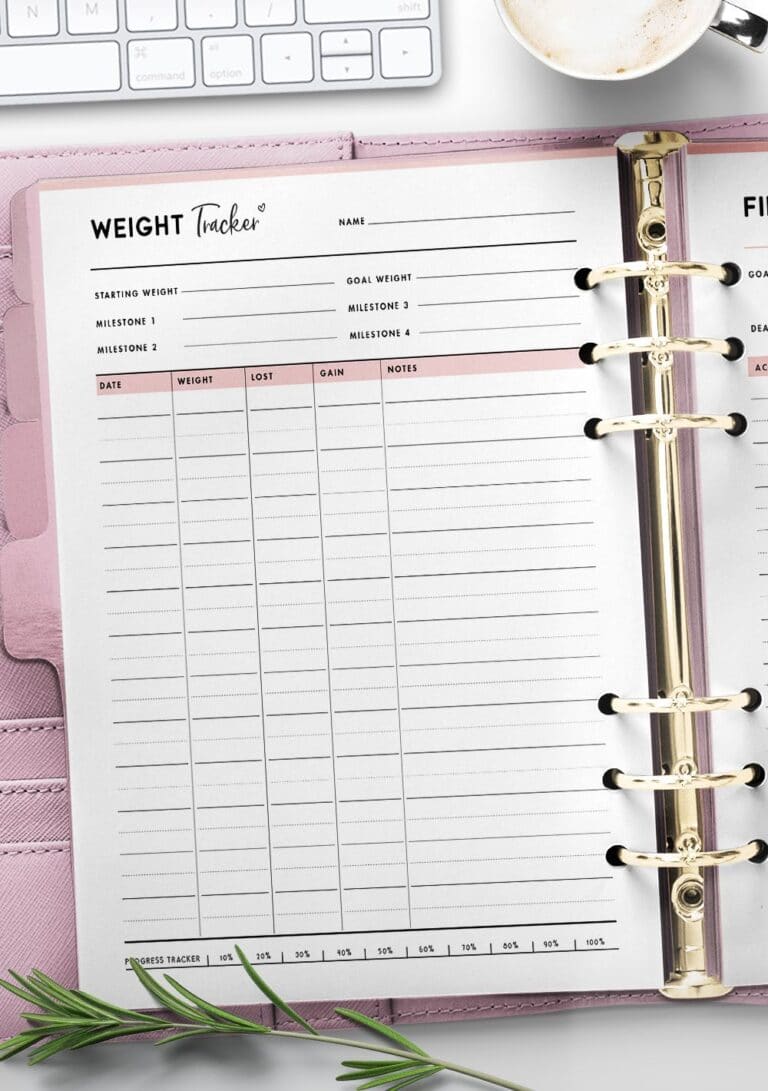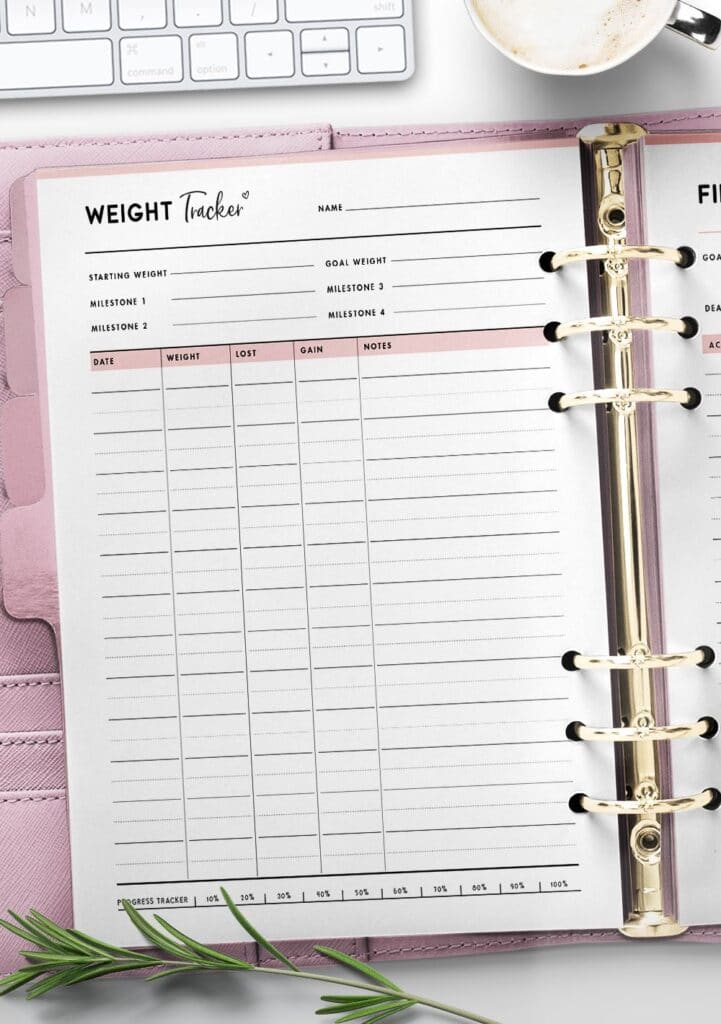 This free weight tracker is such a great printable to have if you want to keep on top of your weight.
Use this template to track your weight and any ideal weight goals that you have.
You don't just need this for weight lost either. You also have the space to log any weight gained.
Not everyone wants to lose weight, some people want to maintain their weight, some people want to gain weight. Whatever you want to do, do it with this free printable weight tracker.
Sections available in this free weight tracker:
Start weight
Goal weight
4 milestones
Date of weigh-in
Weight
Weight lost
Weight gained
Notes
Progress bar
You can print this out and stick it on the fridge, on your wall or even keep it in your planner.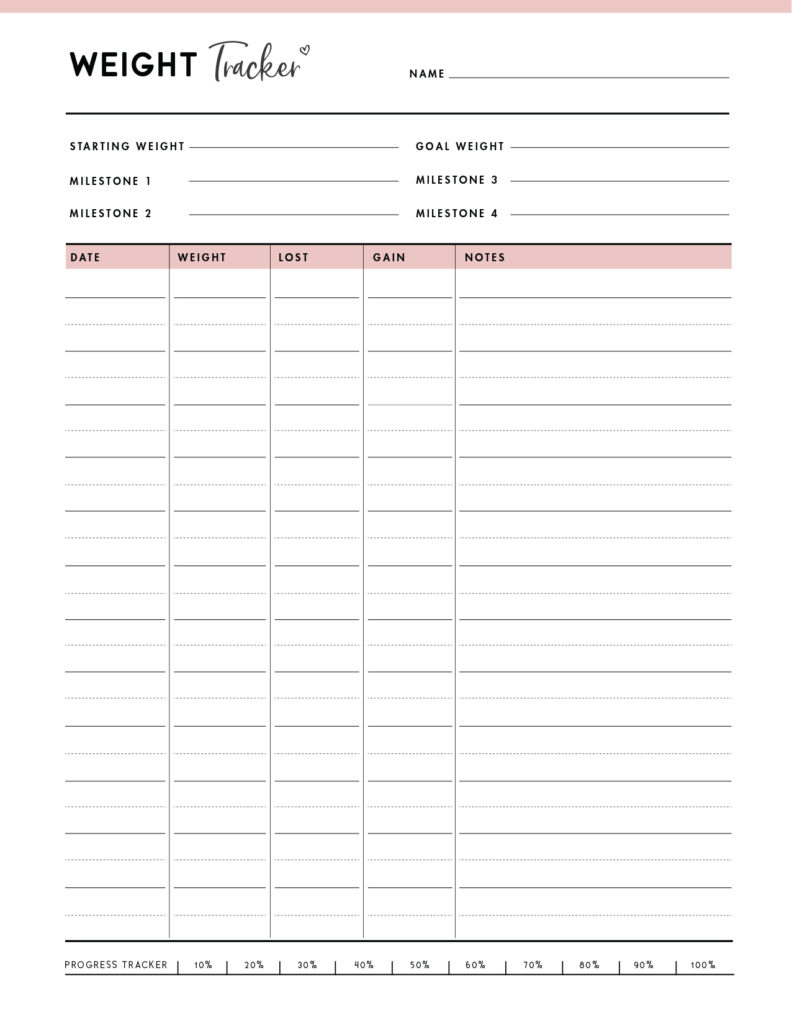 Click the image above to download and print the printable weight tracker template.
Browse our huge range of free printable templates for many more like this.