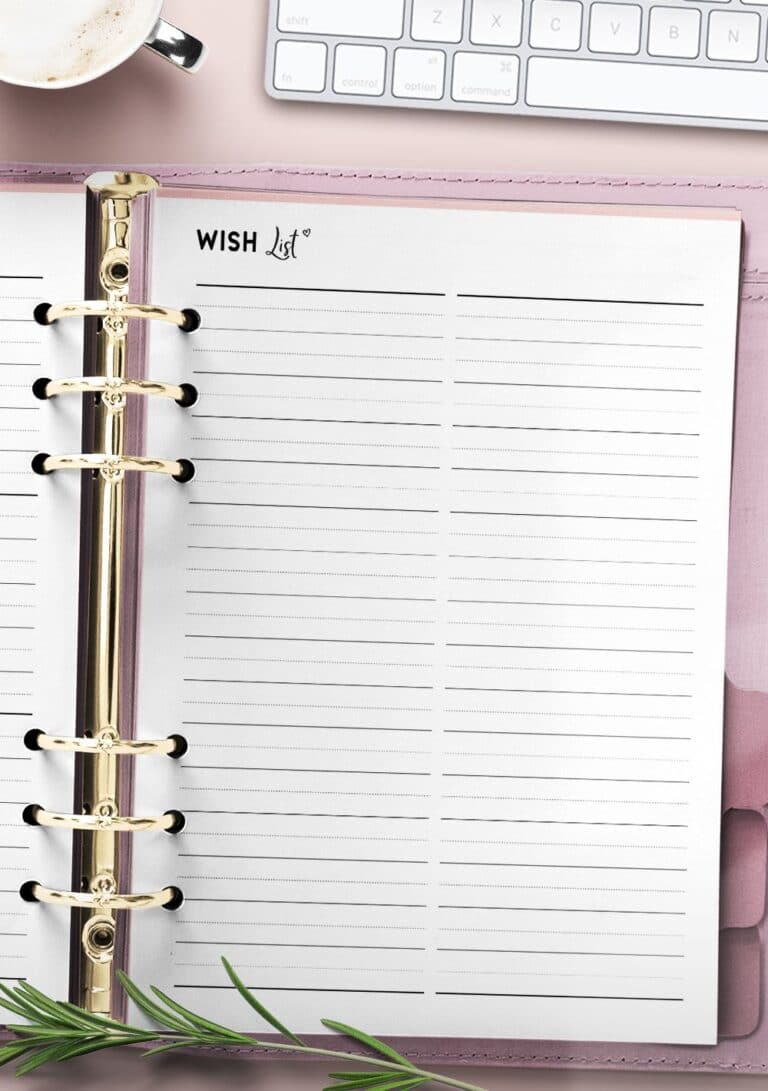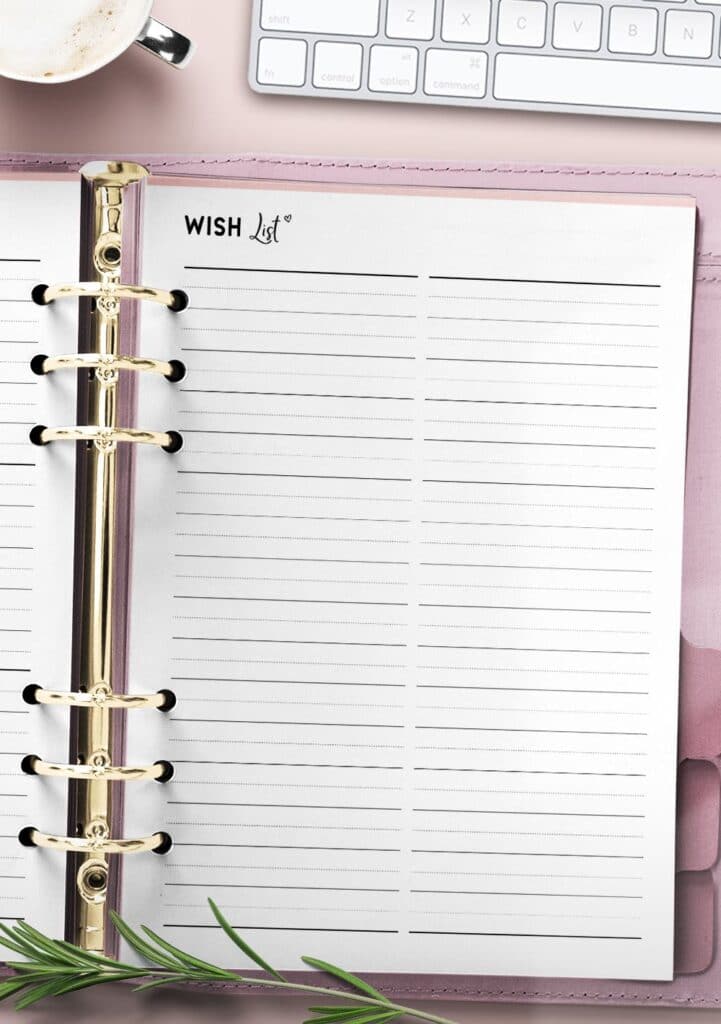 Need somewhere to write your wish list but don't want to just write it anywhere? This free printable wish list template is dedicated to giving you space to write your wish list and keep it organized.
This wish list is great if you want the added space in your planner to write specific notes rather than using your other list pages.
A wish list can be for anything. Use it for your own wish list of things you want to buy, a wish list of places to visit, a wish list for birthdays and Christmas of other people's gifts to get.
So download and print this wish list on your printer and keep it in your planner.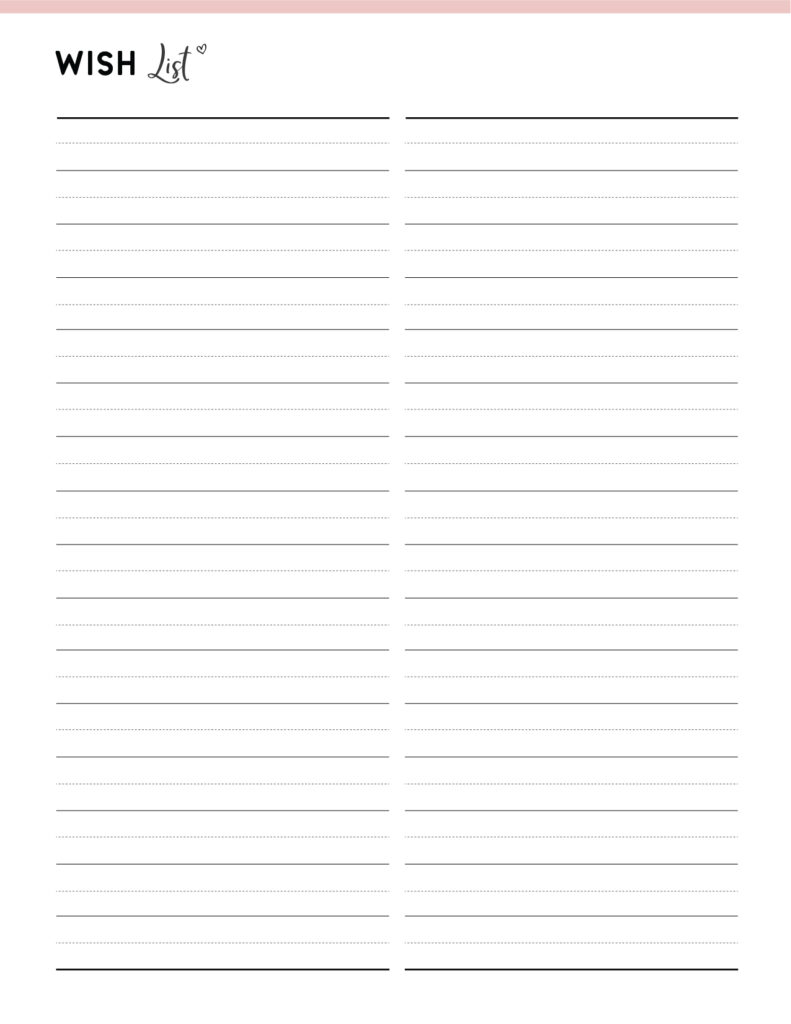 If you love lists you might also love our List Bundle. It features so many list options including this wish list!
Download the free printable wish list template
To get the printable wish list for free, click the image above and save to your computer.
If you are looking for more, then check out our huge range of awesome printable templates and find the ones you need.
Alternatively, for the highest quality version which comes in four different themes, click the button below to visit our product page. Use the coupon code displayed to get it for free.
Print it! – Our templates look so good when printed on this bright paper. If you like keeping a planner, especially one you print at home, then make your pages look amazing by using the best paper for planner pages.
Remember to look through the rest of our printable templates, we've got everything you need for every aspect of your life!