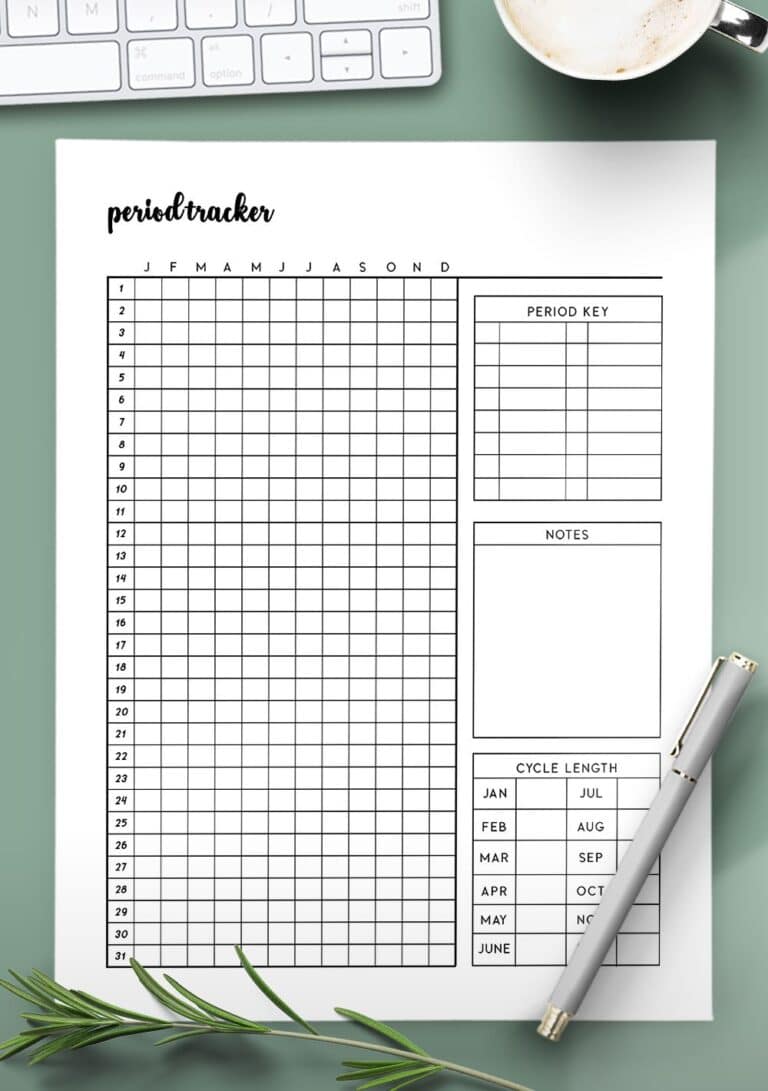 Use this free printable period tracker template to keep a log of your periods each month, so that you can be prepared for when it's due and also keep track for personal reasons.
You can log the cycle length each months and take notes of anything that might be useful to know in the future.
Sections available in this template:
Months
Days
Period Key
Notes
Cycle Length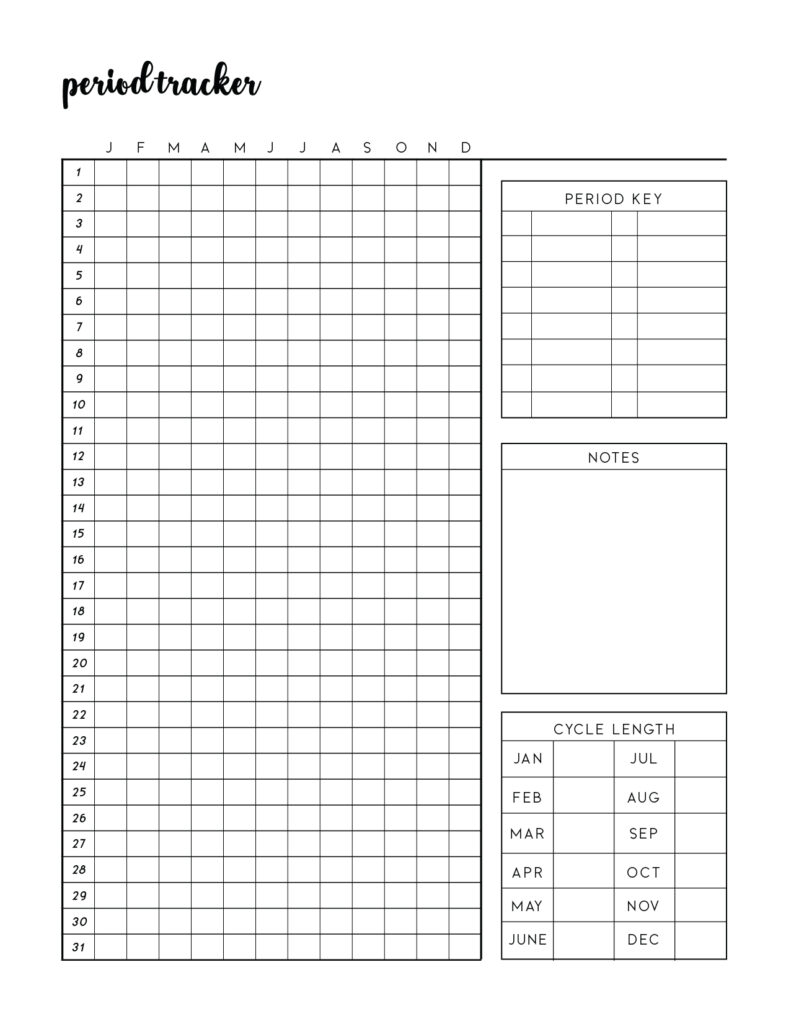 Click the image above to download and print the printable period tracker template.
Browse our huge range of free printable templates for many more like this.