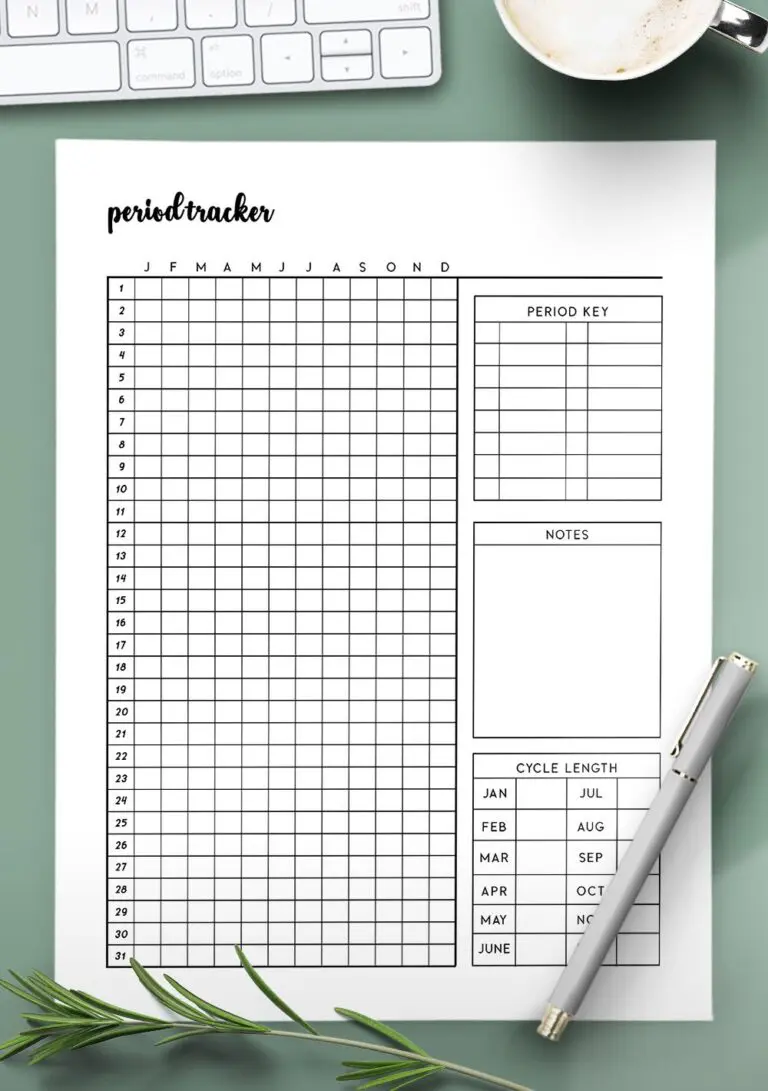 Use this free printable period tracker template to keep a log of your periods each month, so that you can be prepared for when it's due and also keep track for personal reasons.
You can log the cycle length each month and take notes of anything that might be useful to know in the future.
Sections available in this template:
Months
Days
Period Key
Notes
Cycle Length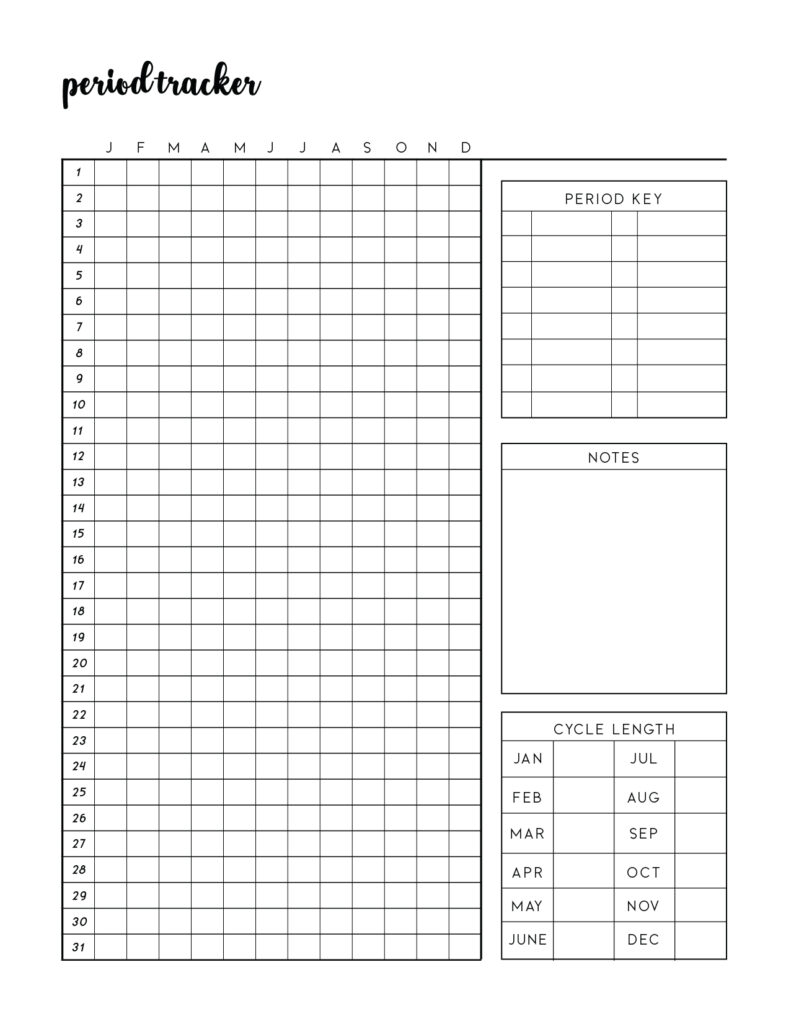 Open the image above to view and print the printable period tracker template.
We've also got this free period tracker template in different styles, so if you want something more colorful then check them out. You'll also find many more useful templates to help you stay organized with your life and the things that matter. Be sure to grab as many as you can while you're here.
Browse our huge range of free printable templates for many more like this.
More health and fitness templates
Some of our recent health and fitness planner templates.
---
Find 100's more stylish planner templates that you'll love
Some of our recent planner templates. Find many more Printable Planner Templates that will help you get on top of your life with ease. You'll love them.
Follow World of Printables on Pinterest for more