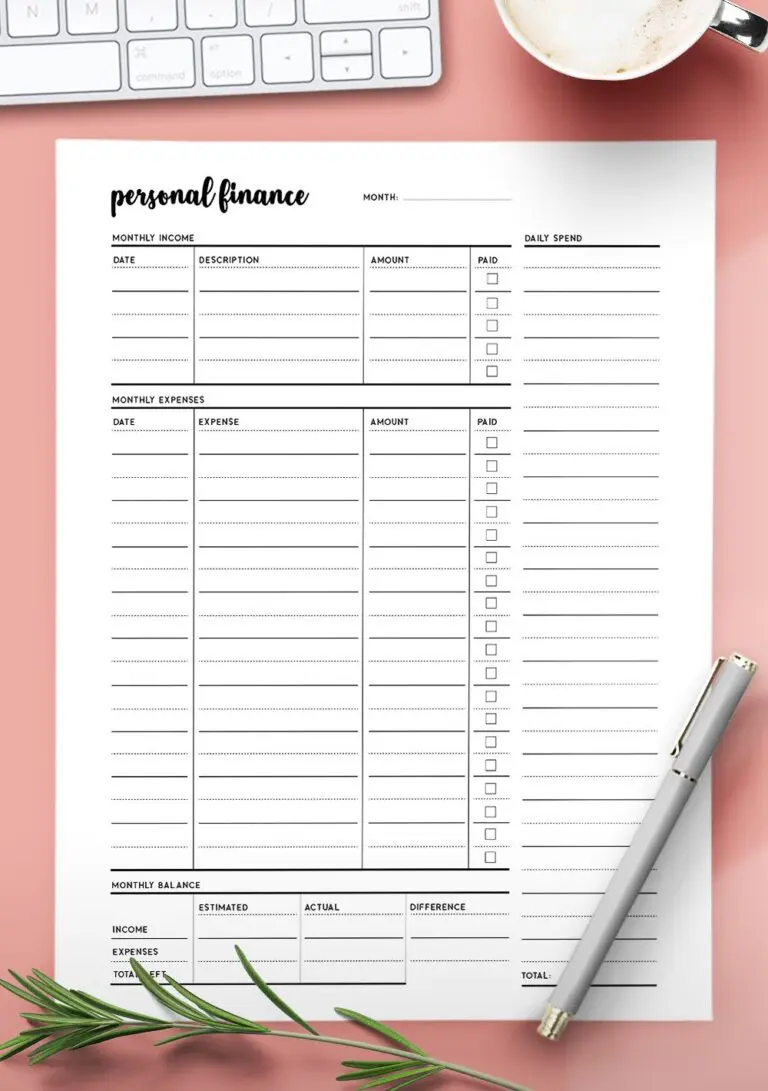 Use this personal finance pdf to help you keep track of your income and expenses each month.
With this template, you can see what you're spending, from bills and expenses, and work out how much of your income you have left. It's a great way of helping you see where your money goes and can help you make improvements to your spending habits.
Sections available in this personal finance template:
Month
Date
Description
Amount
Paid
Daily Spend
Expense
Monthly Income
Monthly Expenses
Total Left
Open the image below to view the large version and save it for printing. Be sure to print a few, so you'll have them handy when you need them.
You can use these personal finance templates each month to help you manage your budget better.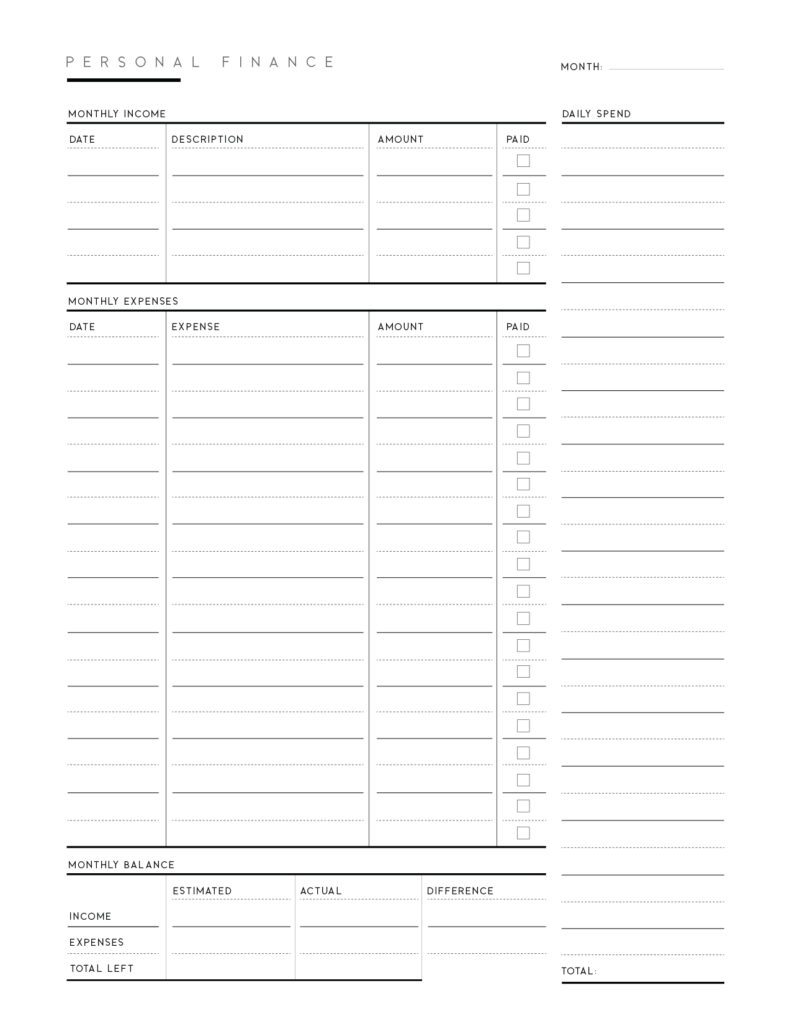 Get the free printable Personal Finance PDF
Open the image above to view and print the personal finance template.
Alternatively, for the highest-quality version of this finance planner pdf template, which also comes in four different themes, see the button below to visit our product page. Use the coupon code displayed to get it for free.
Remember to check out our huge range of printable templates, we've got everything you need for every aspect of your life! Get planning!
More finance and budgeting templates to help you make the most of your money
Some of our recent money management templates. These will help you save better and budget better.
---
Find 100's more stylish planner templates that you'll love
Some of our recent planner templates. Find many more Printable Planner Templates that will help you get on top of your life with ease. You'll love them.
Follow World of Printables on Pinterest for more