We have created some gorgeous password keepers designed for both digital use and physical. Using a password keeper is a great way of keeping track of your private details in one place but you do need to keep them safe!
Consider using our free printables digitally, on a locked device or print them for safekeeping in your planner or diary. We also like to use our password trackers for making a note of public logins for when guests and family stay.
A printed password keeper is perfect for storing not so sensitive passwords, such as your Netflix logins or Disney+, so that others in your family can together share these types of accounts within the household.
Why not print one of our templates and keep it in the guest bedroom with a note of the wifi login, and login details for any streaming services – just don't write anything too personal!
Remember, you can resize our password keepers to fit your planner by following this guide.
–
This stunning soft pink password keeper is so popular and looks amazing in any planner. It's offers a perfect feminine touch!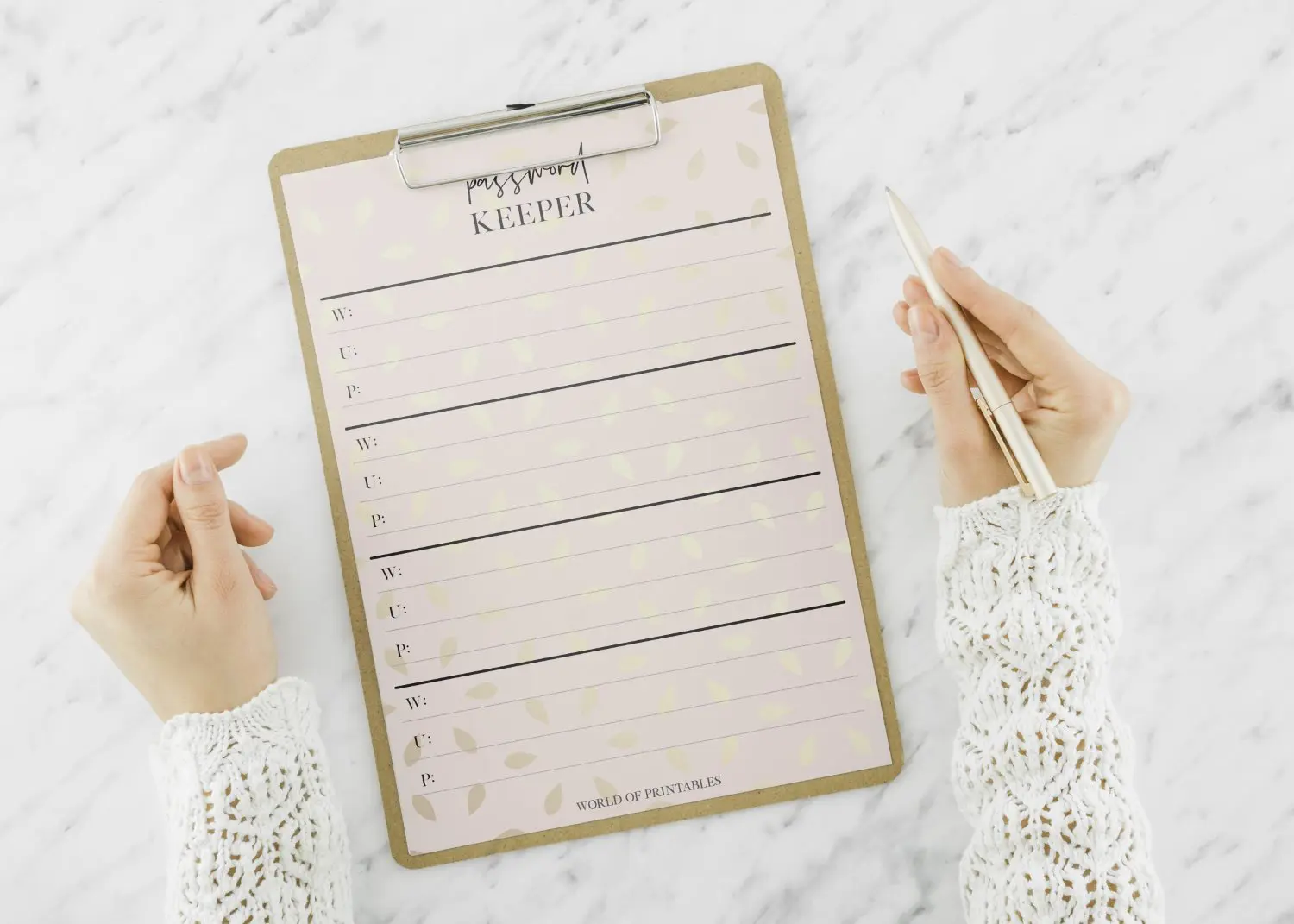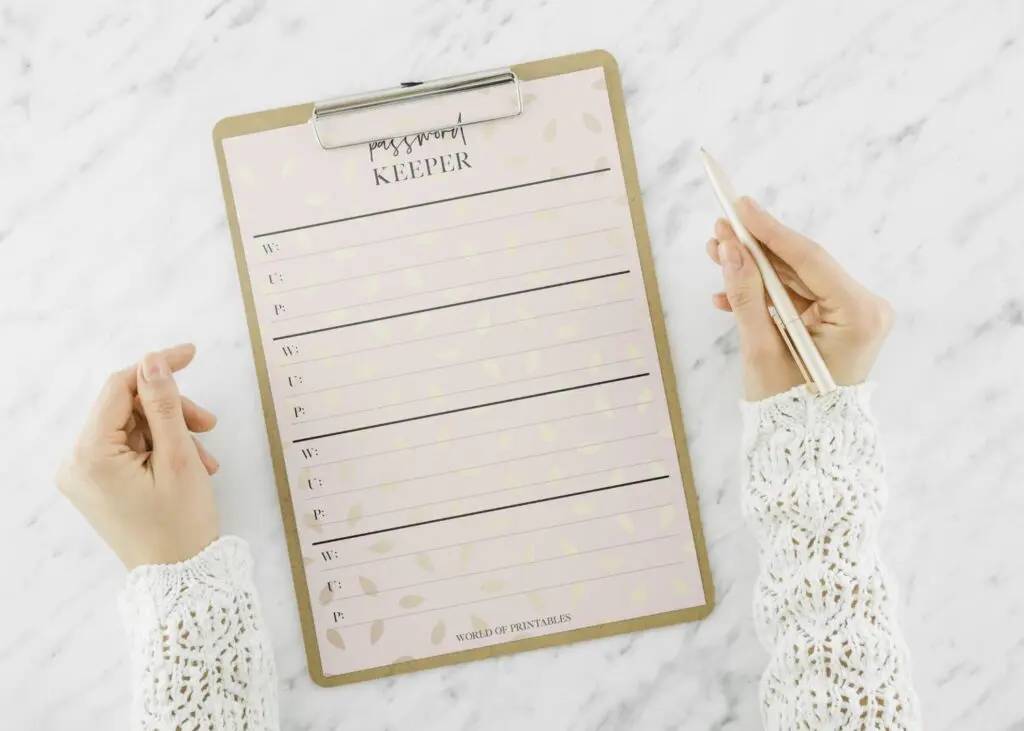 –
Want something clean, minimalistic and straight forward? This free password keeper is such a great option.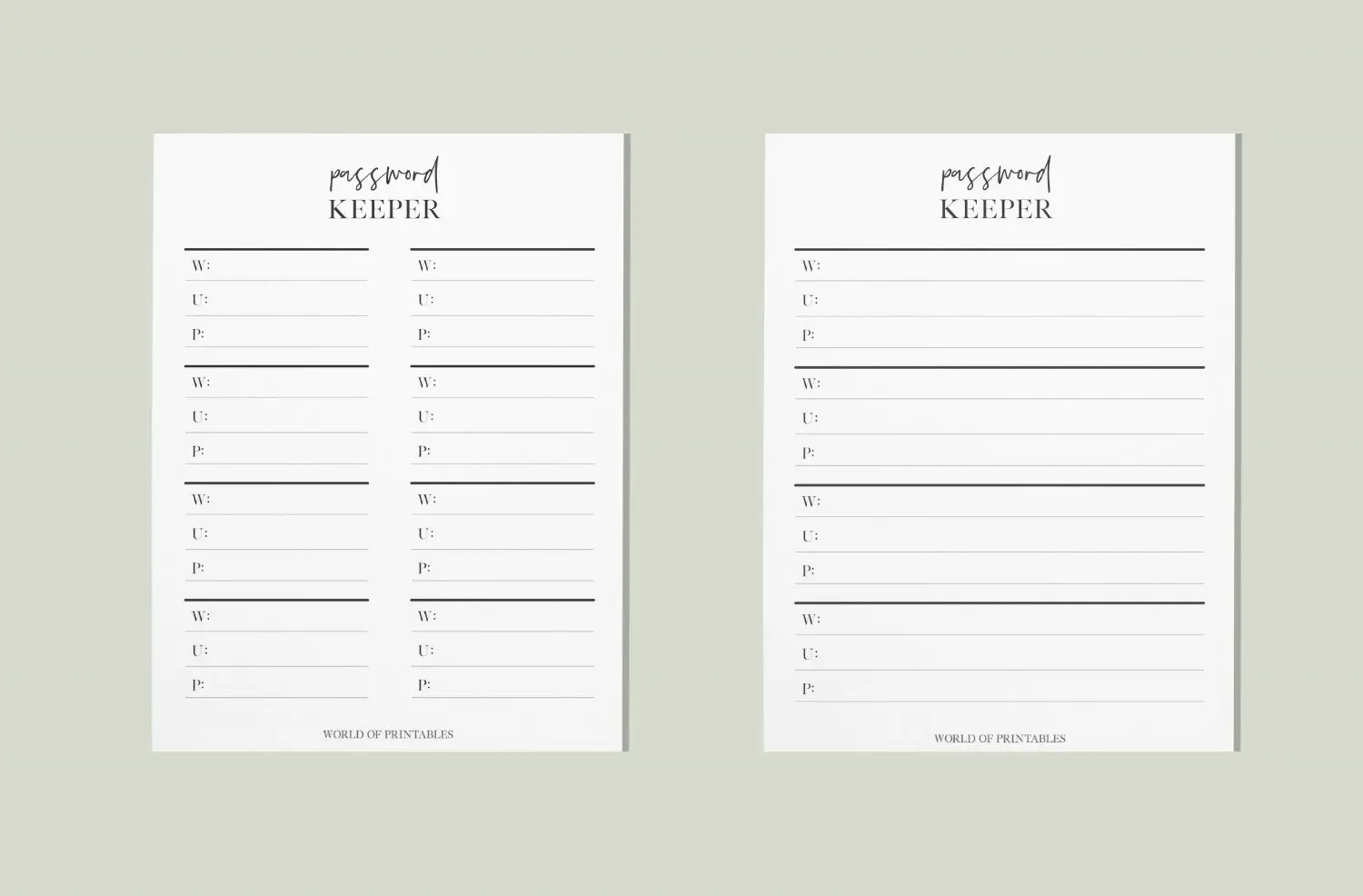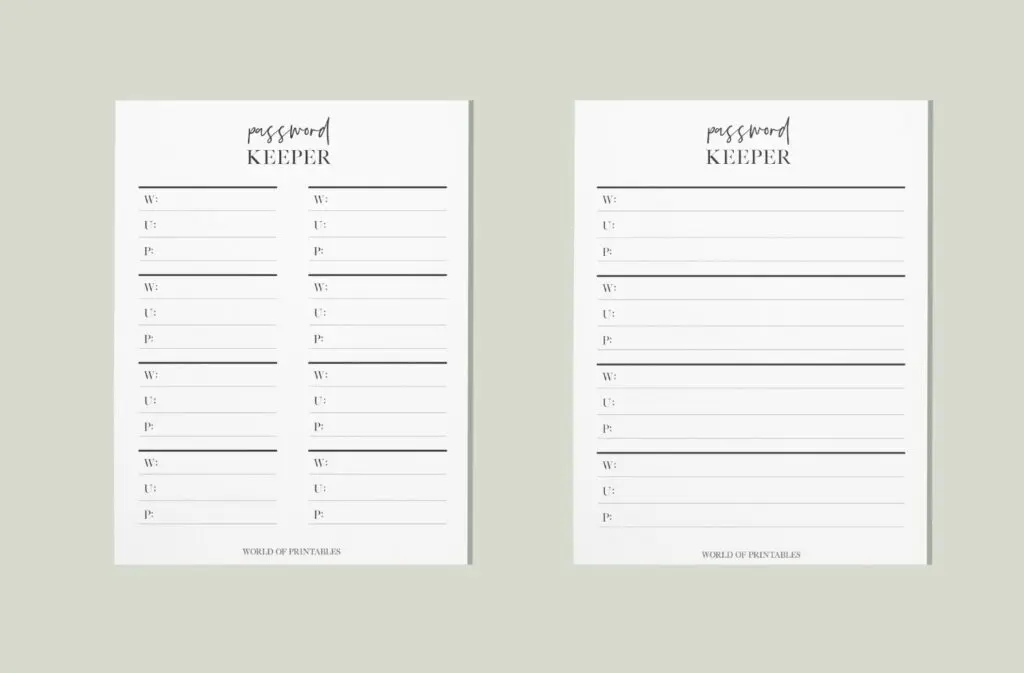 –
This lovely brush stroke password keeper comes in three colors – Pink, Blue and Orange.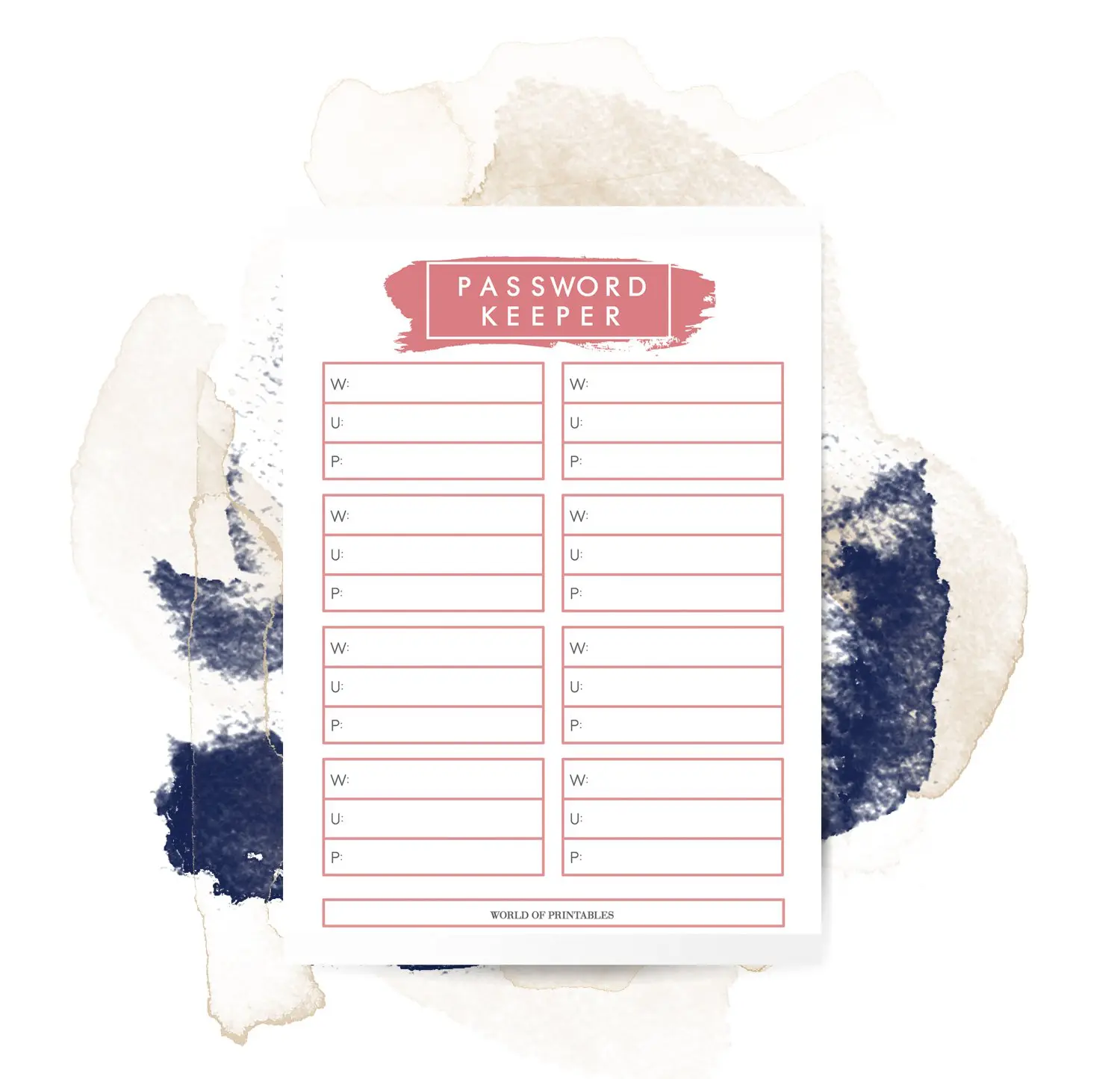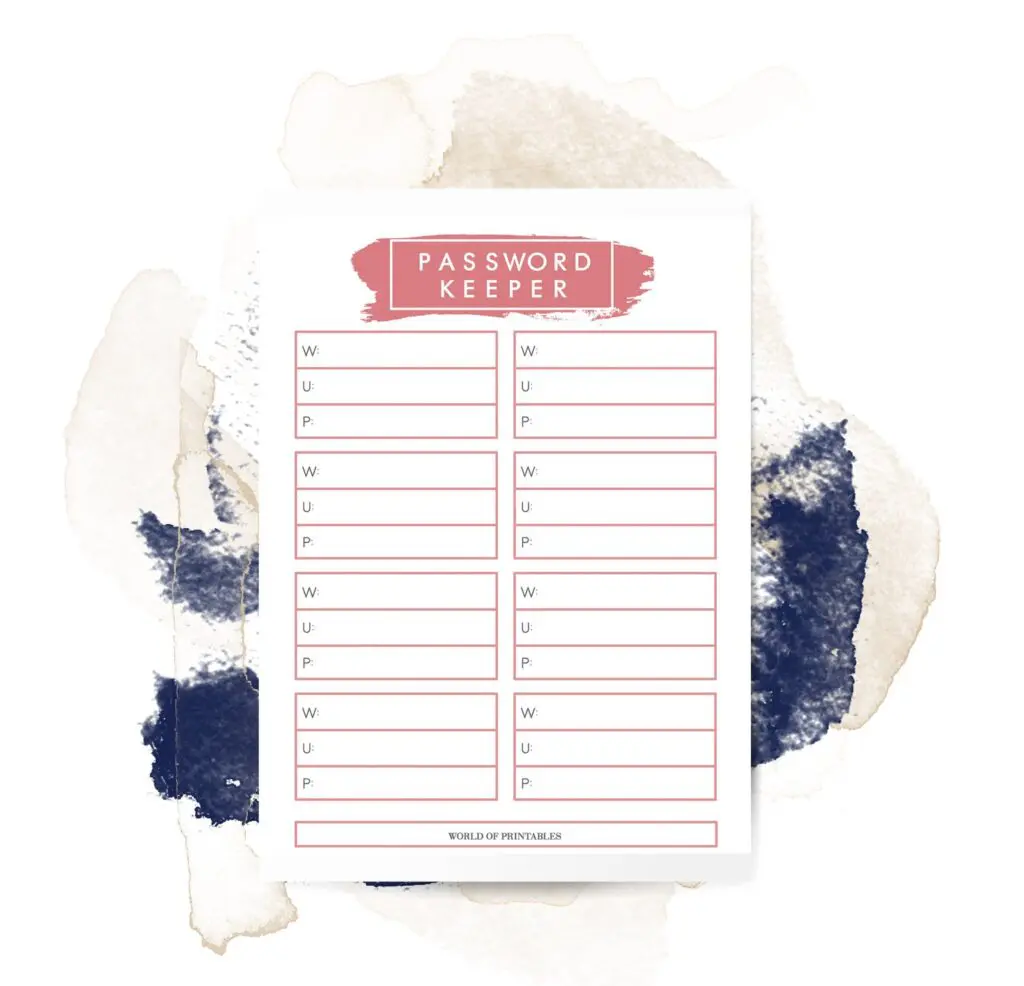 –
How gorgeous is this pretty feminine password keeper? We love to use it in our planner!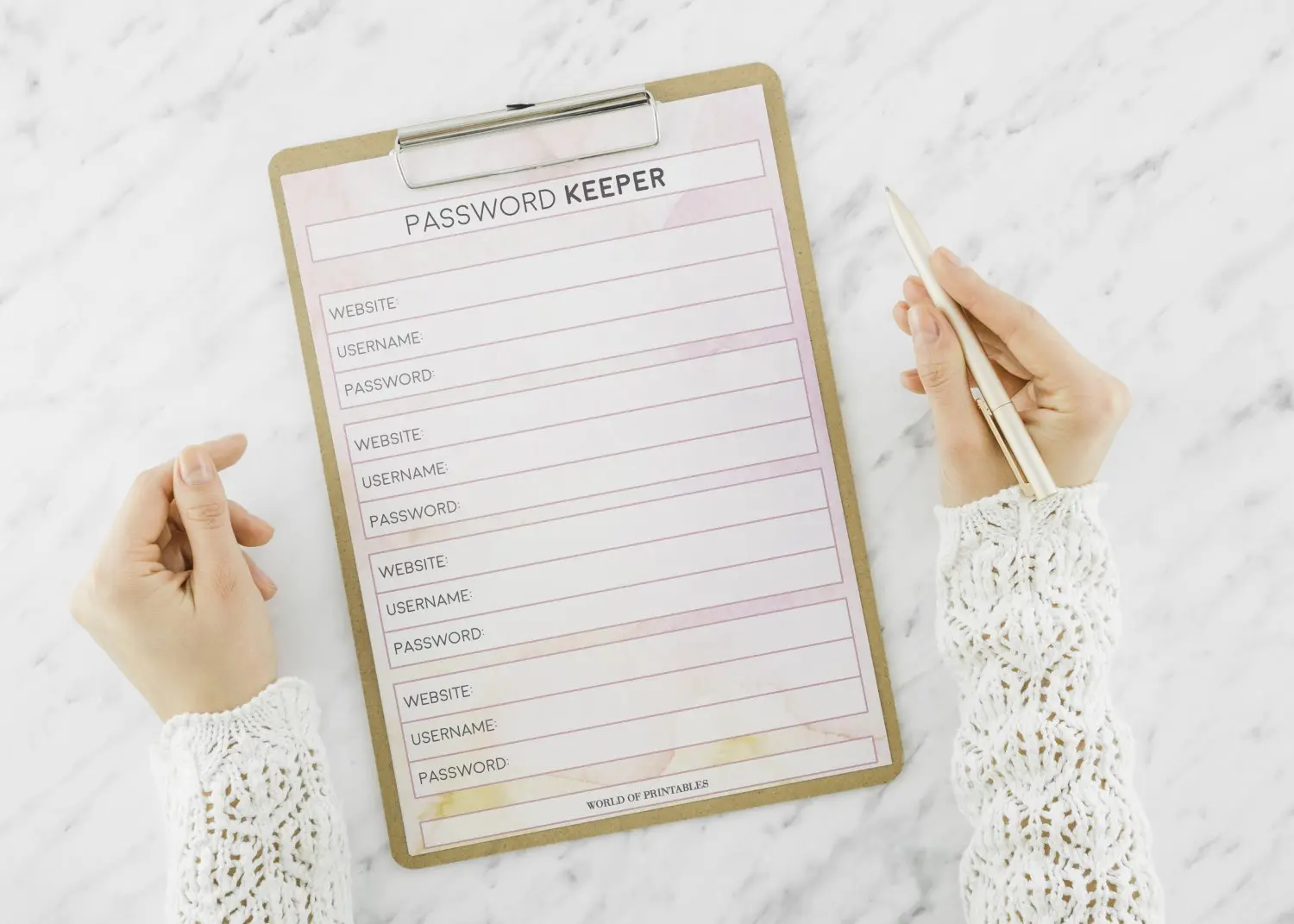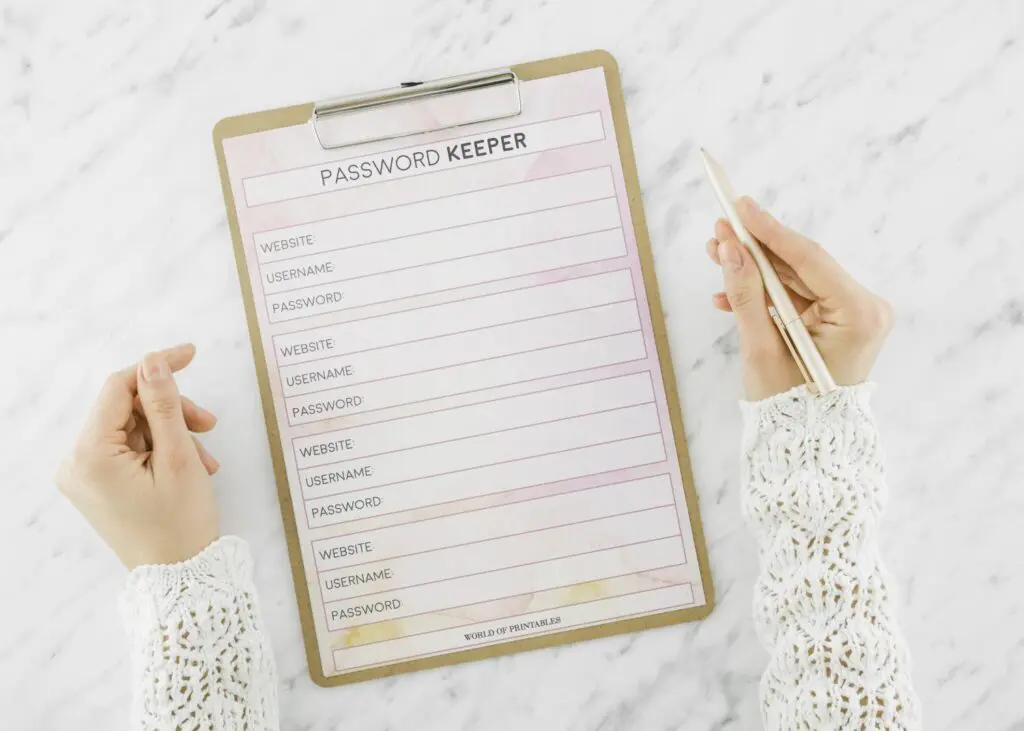 –
This beautiful galaxy password keeper is such a cool design and would look great in a modern style planner or for a teen.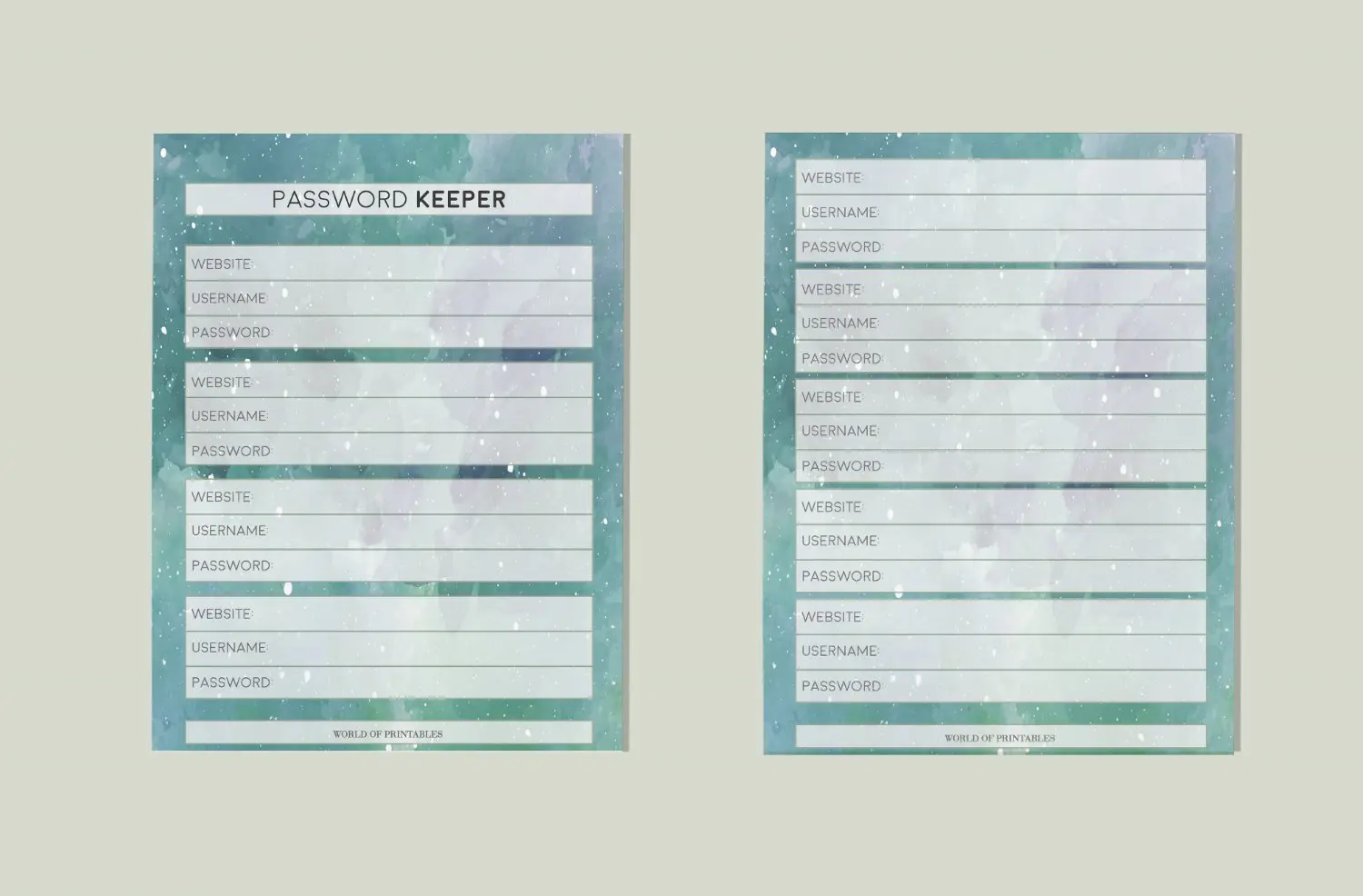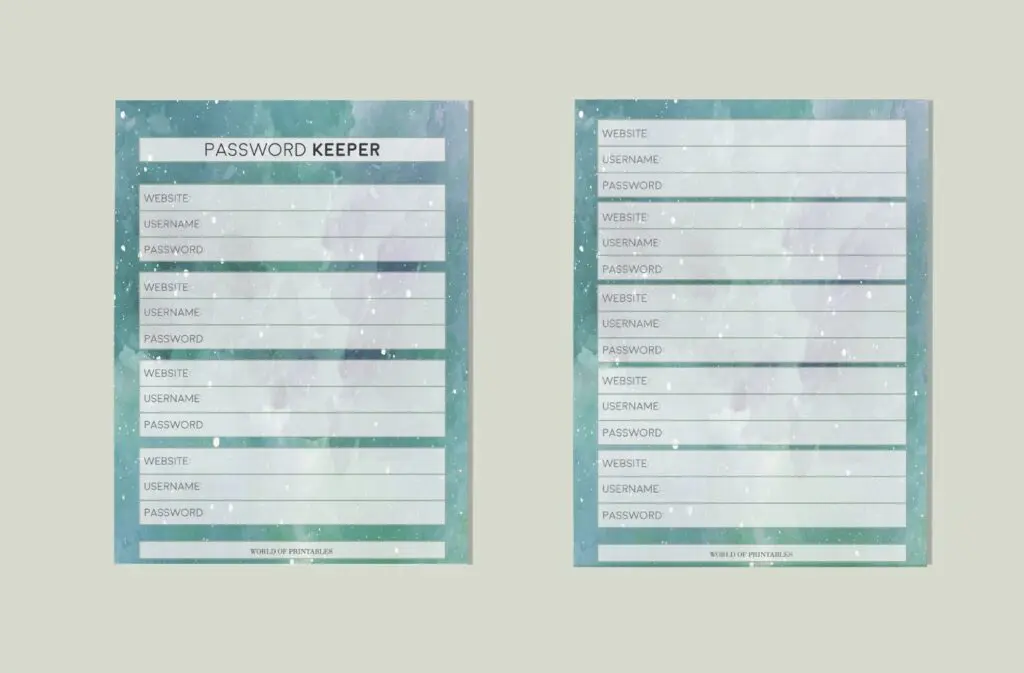 –
These beautiful botanical password keeper is so popular and beautiful. Use this to add a botanical touch to your planner.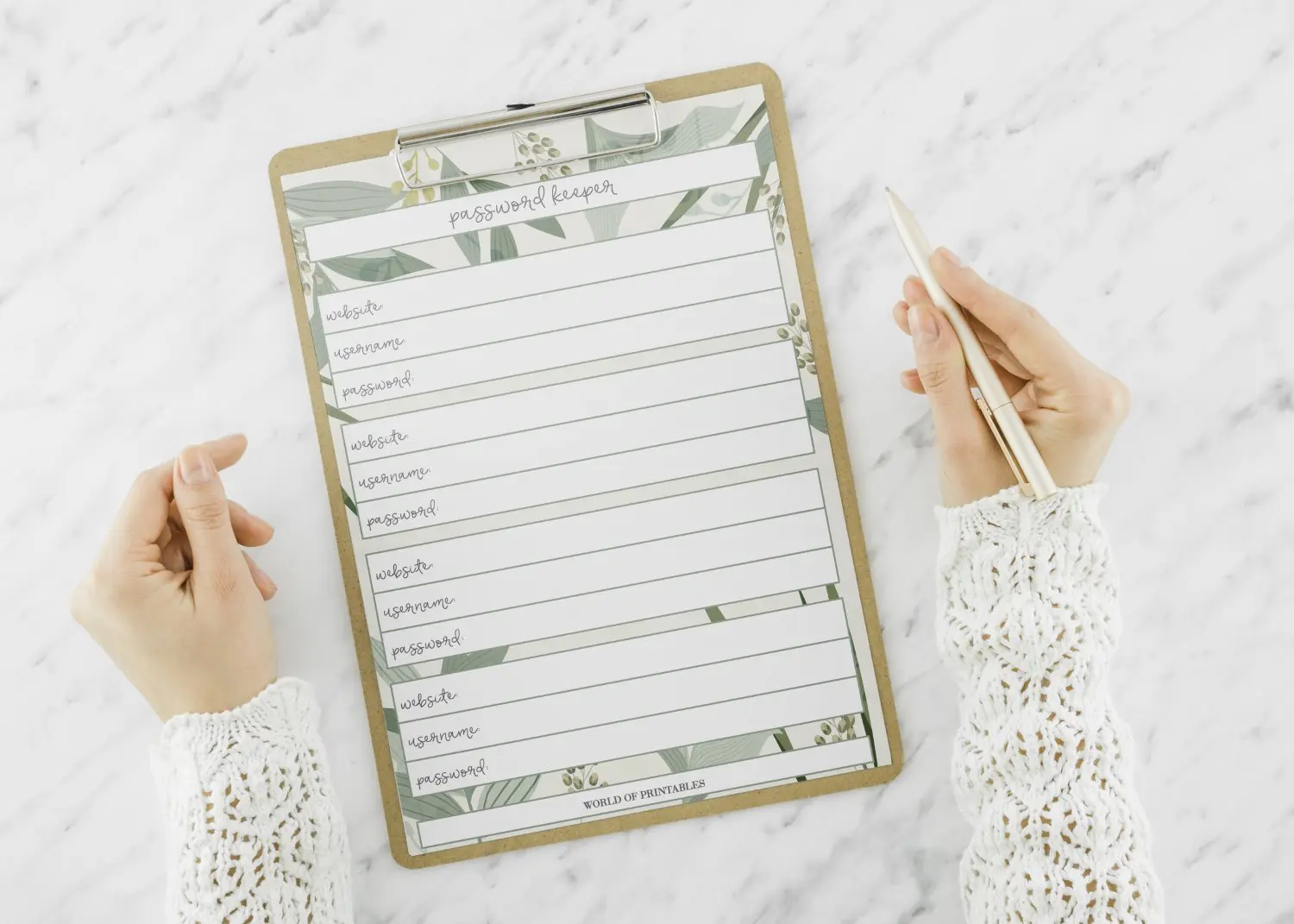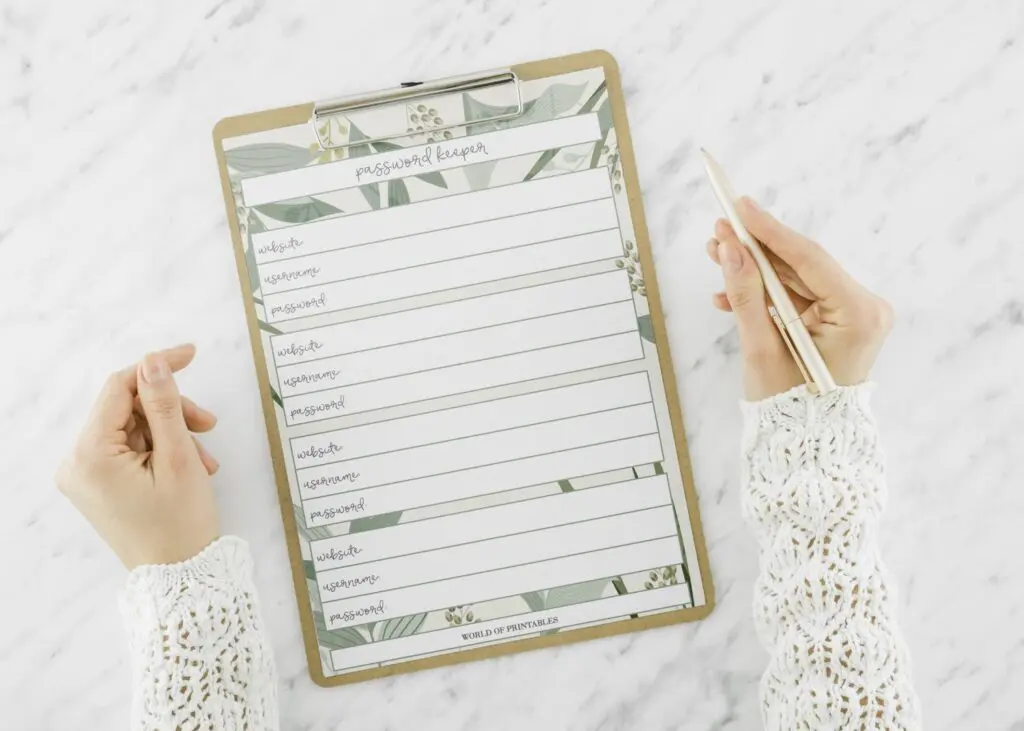 –
This pretty gold password keeper is minimalist and stylish! It is such a lovely password keeper to have in your planner.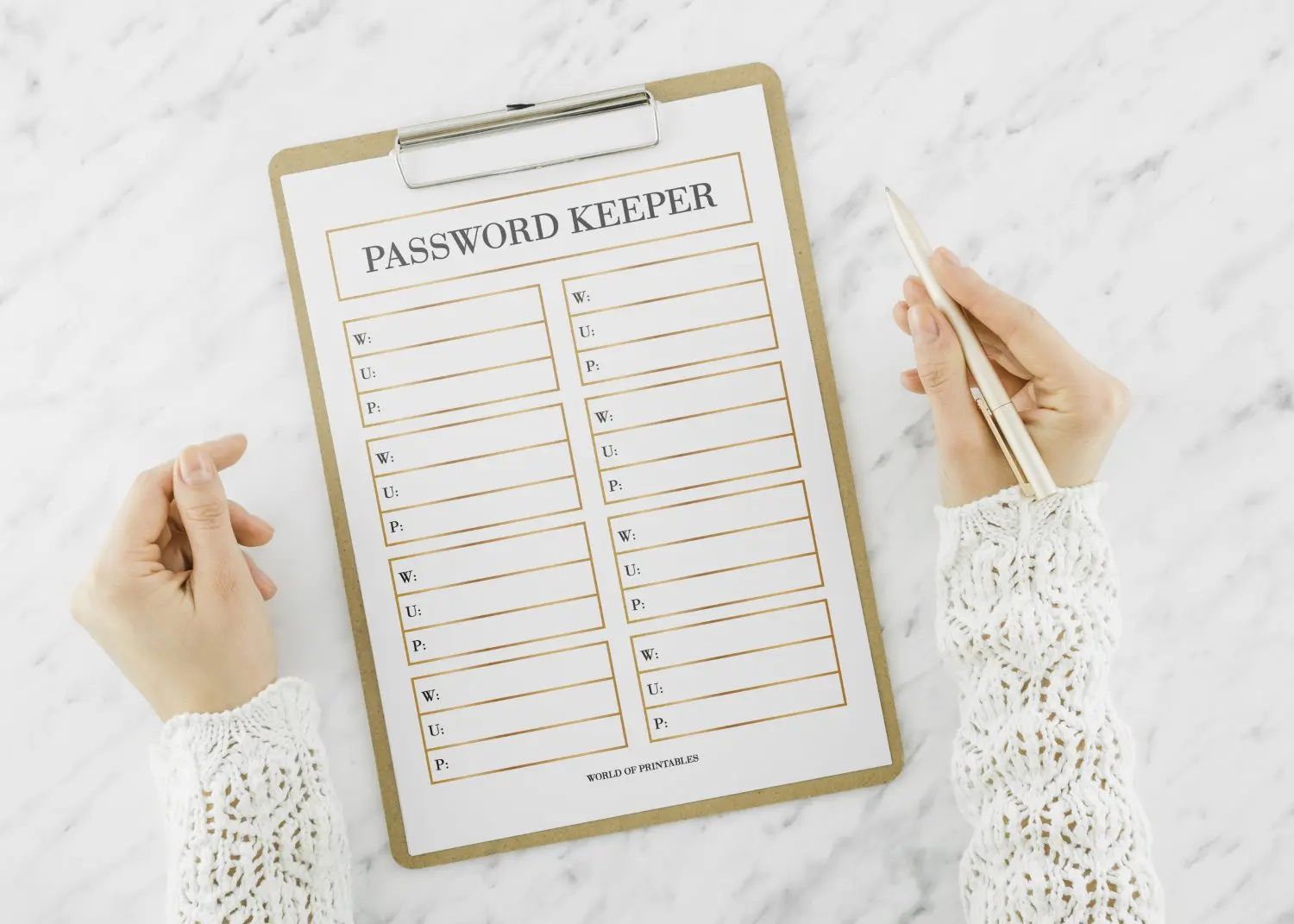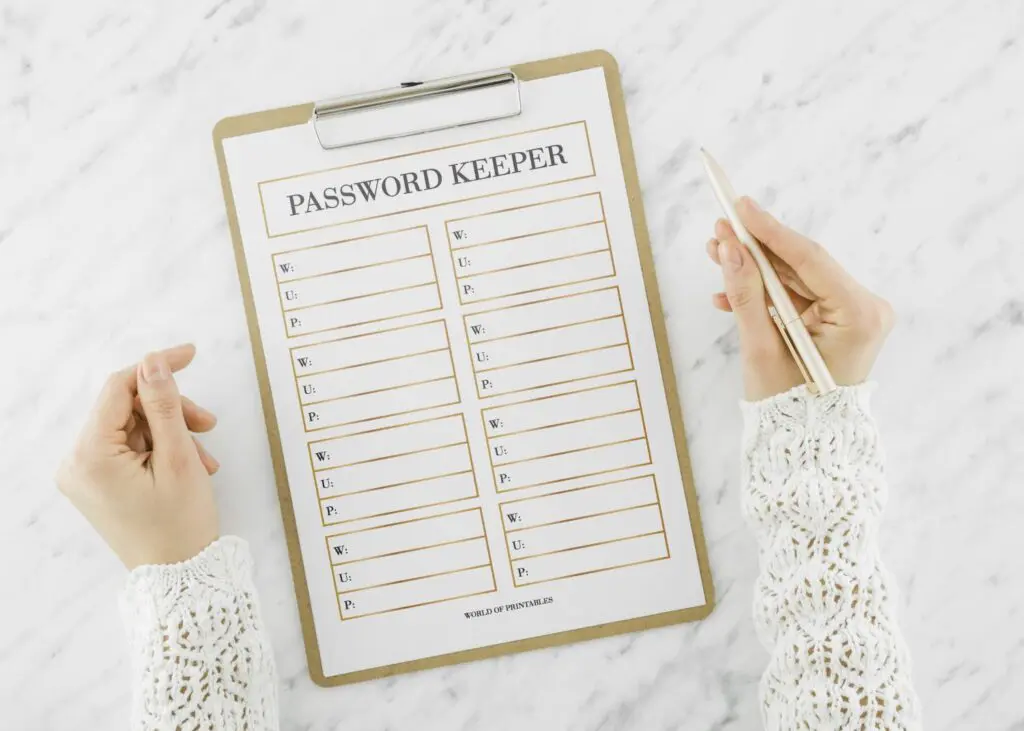 –
This is such a pretty floral password keeper with muted colors and looks great in any home.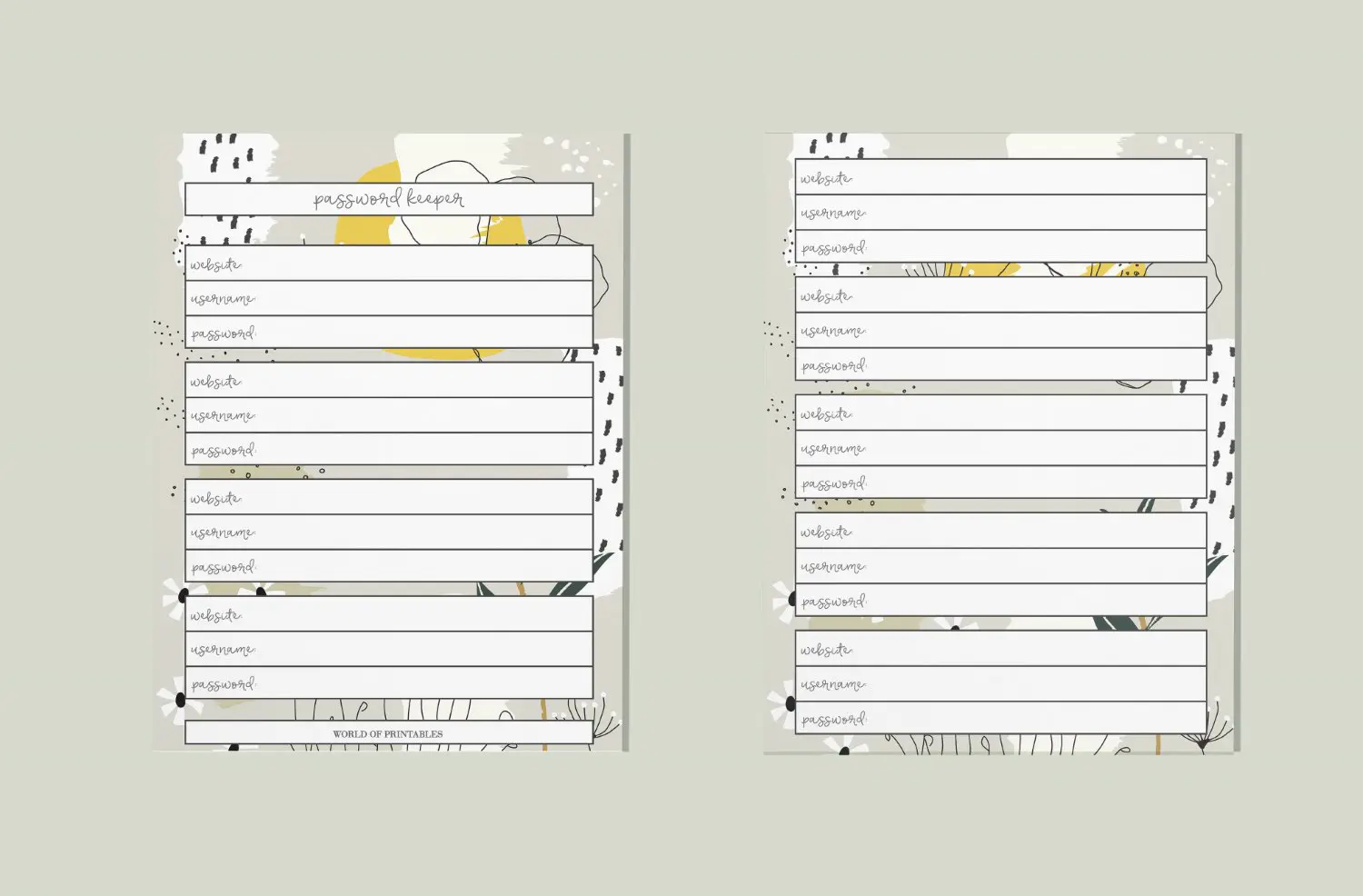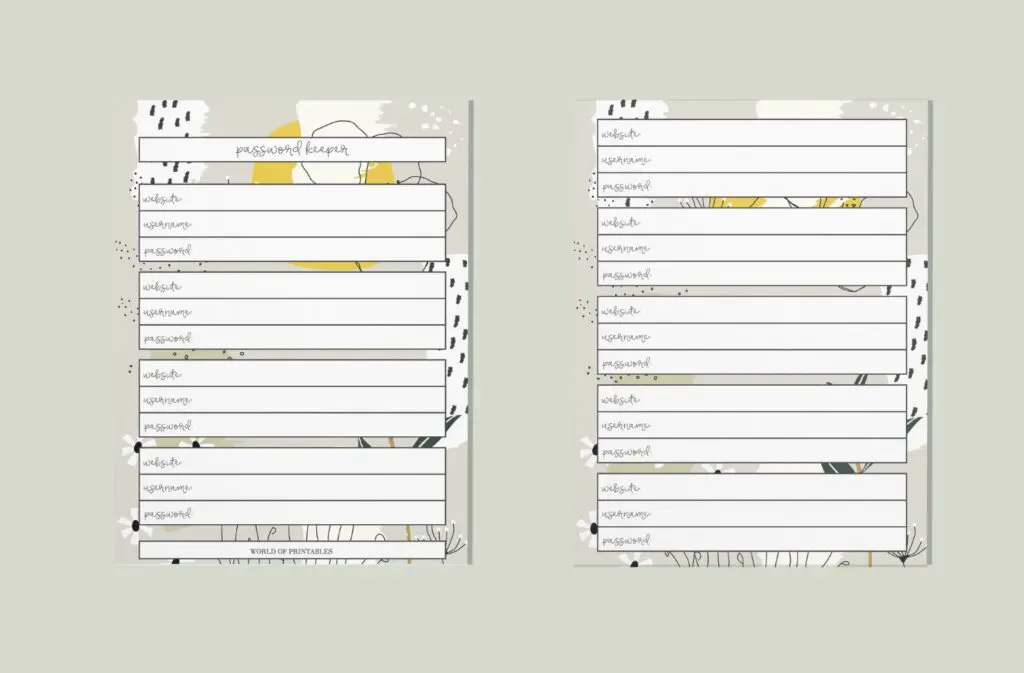 –
Use this minimalist color me waves password tracker in your planner or organization binder.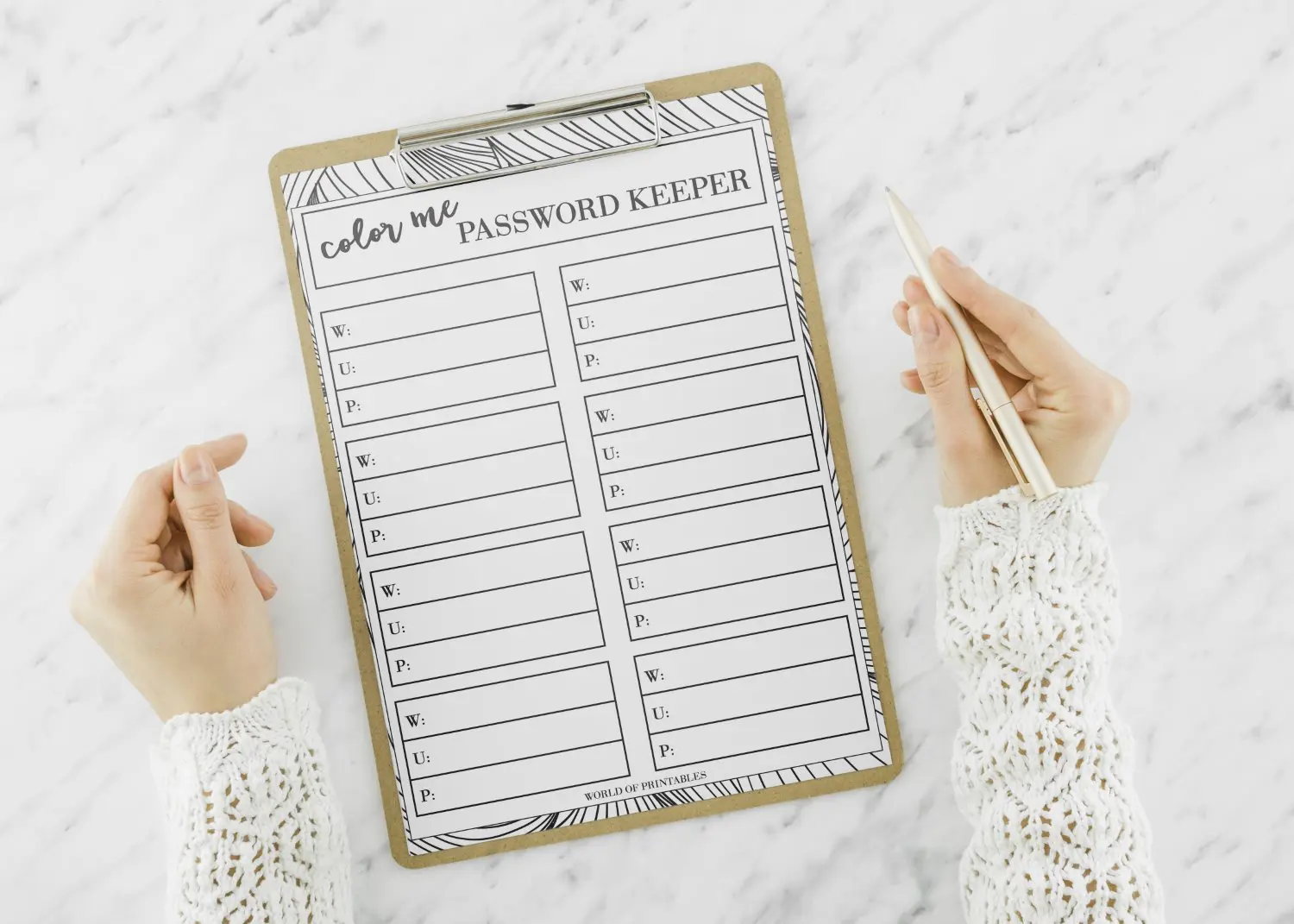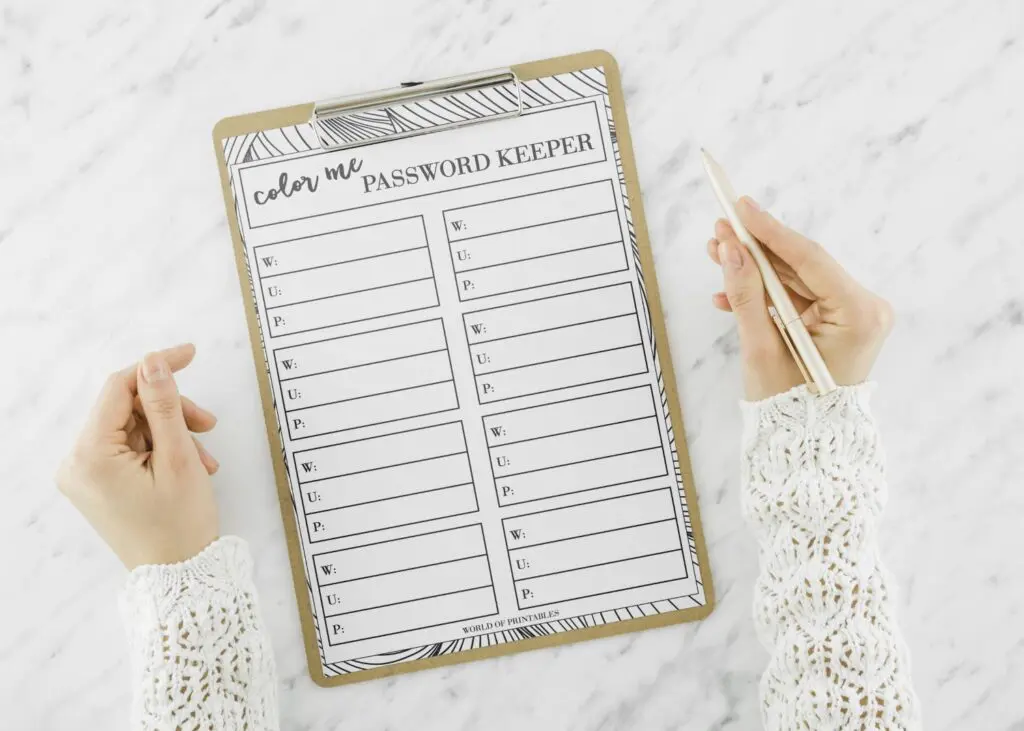 –
This beautiful floral password keeper is so beautiful and looks amazing when colored in. It's a favorite amongst our readers.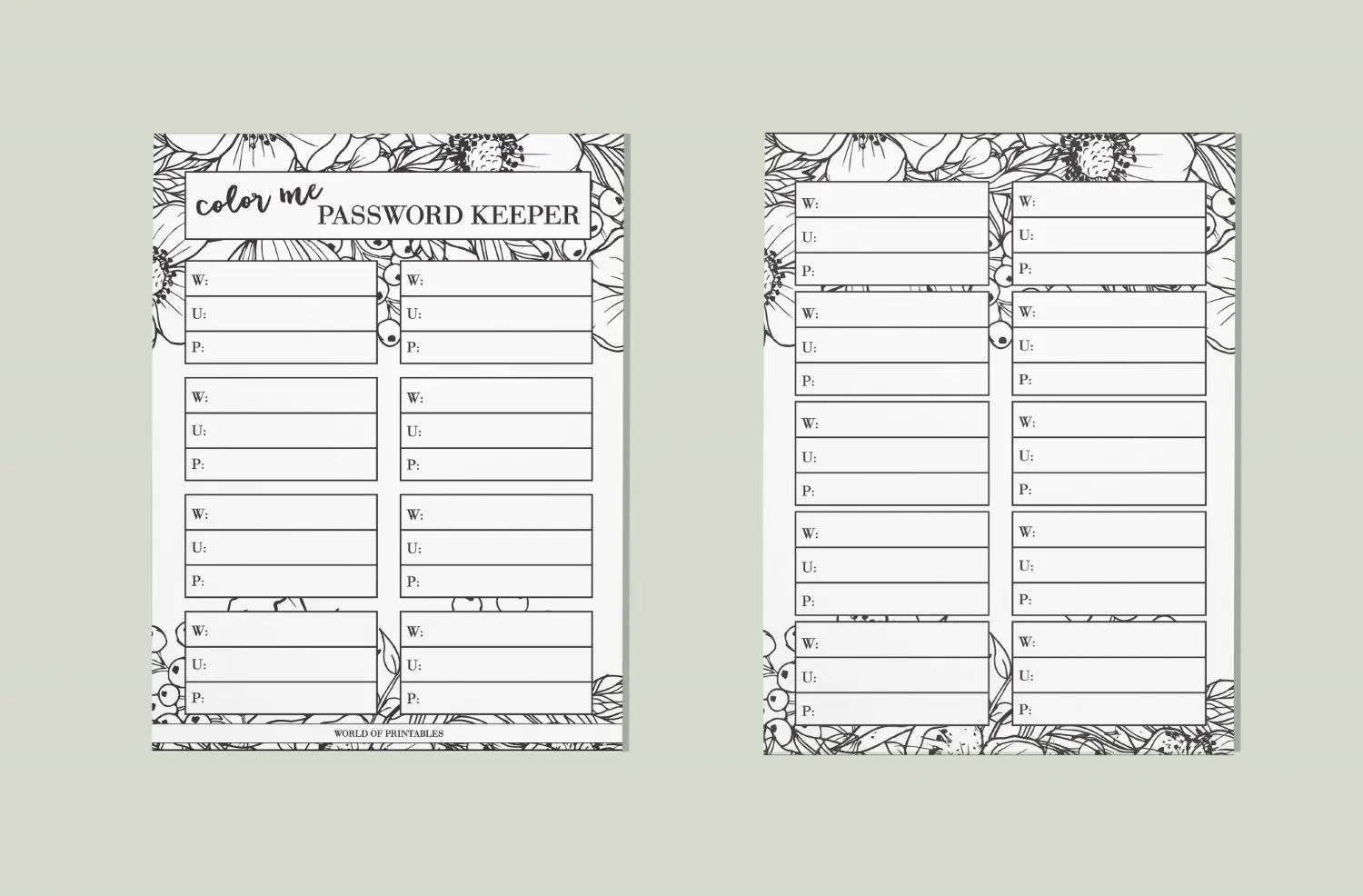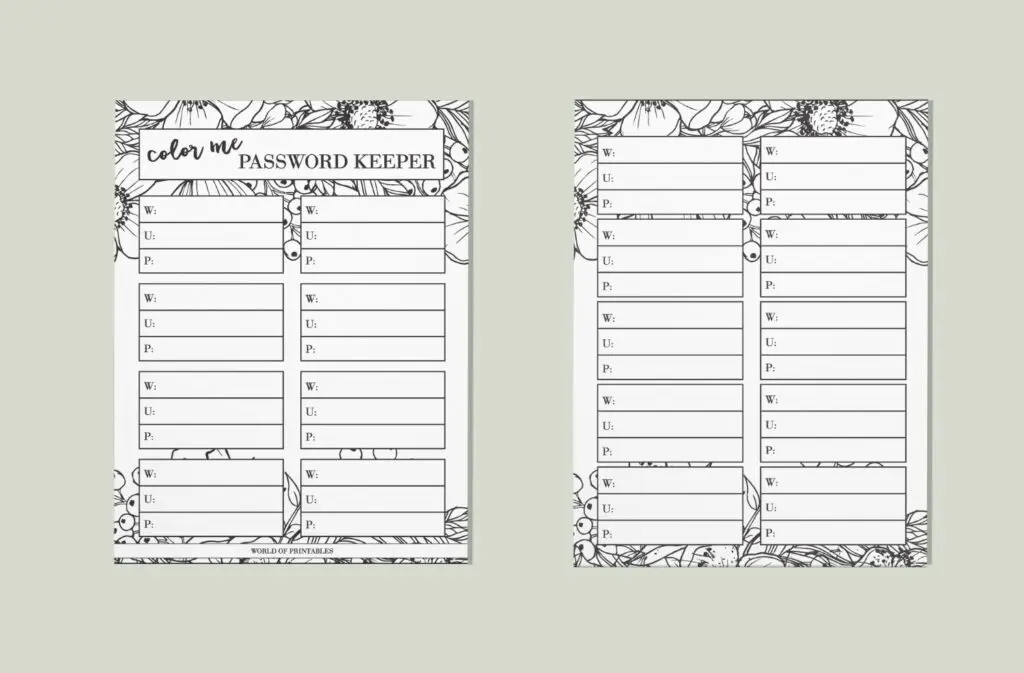 –
This color me swirl password keeper looks great in black and white and when colored in! This is a great password keeper for your planner or organization binder.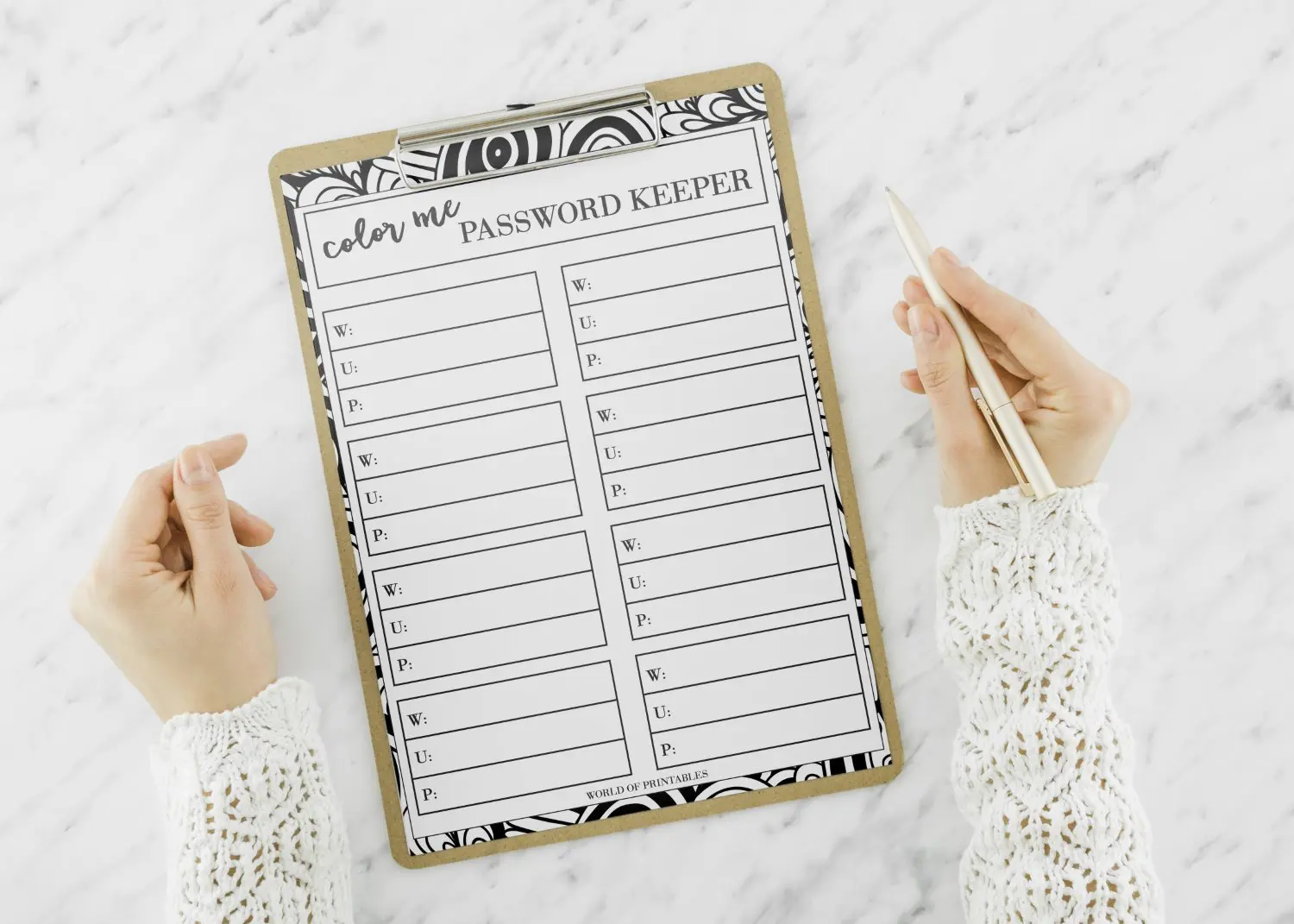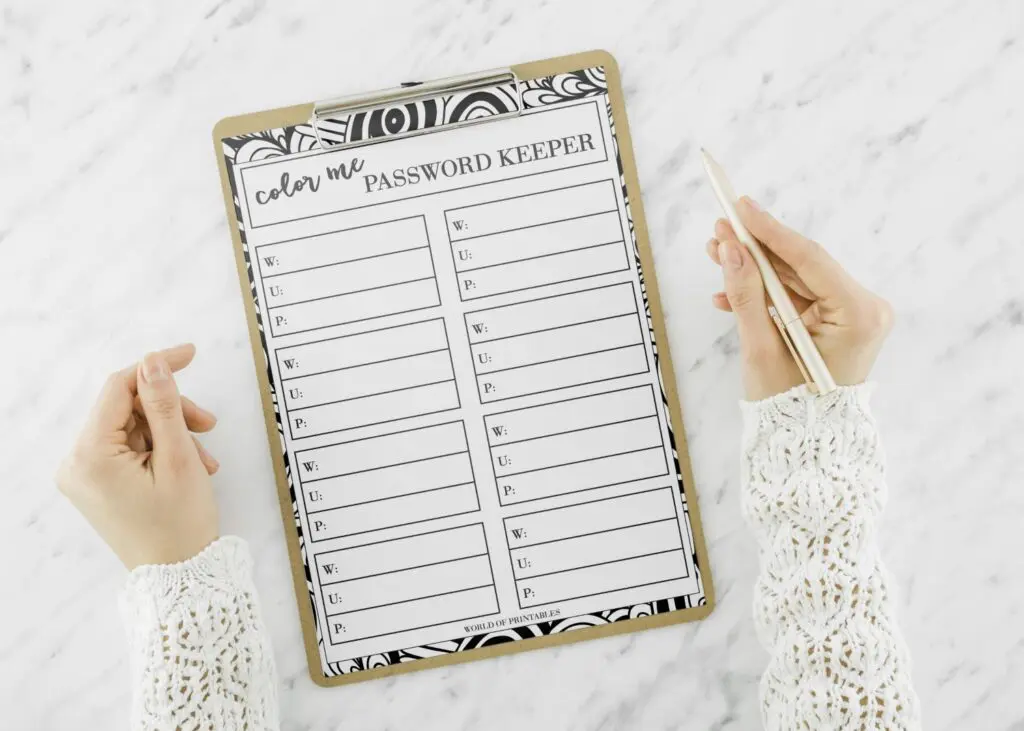 –
A beautiful gold framed password Keeper perfect for keeping in your planner or home. This download comes with two pages!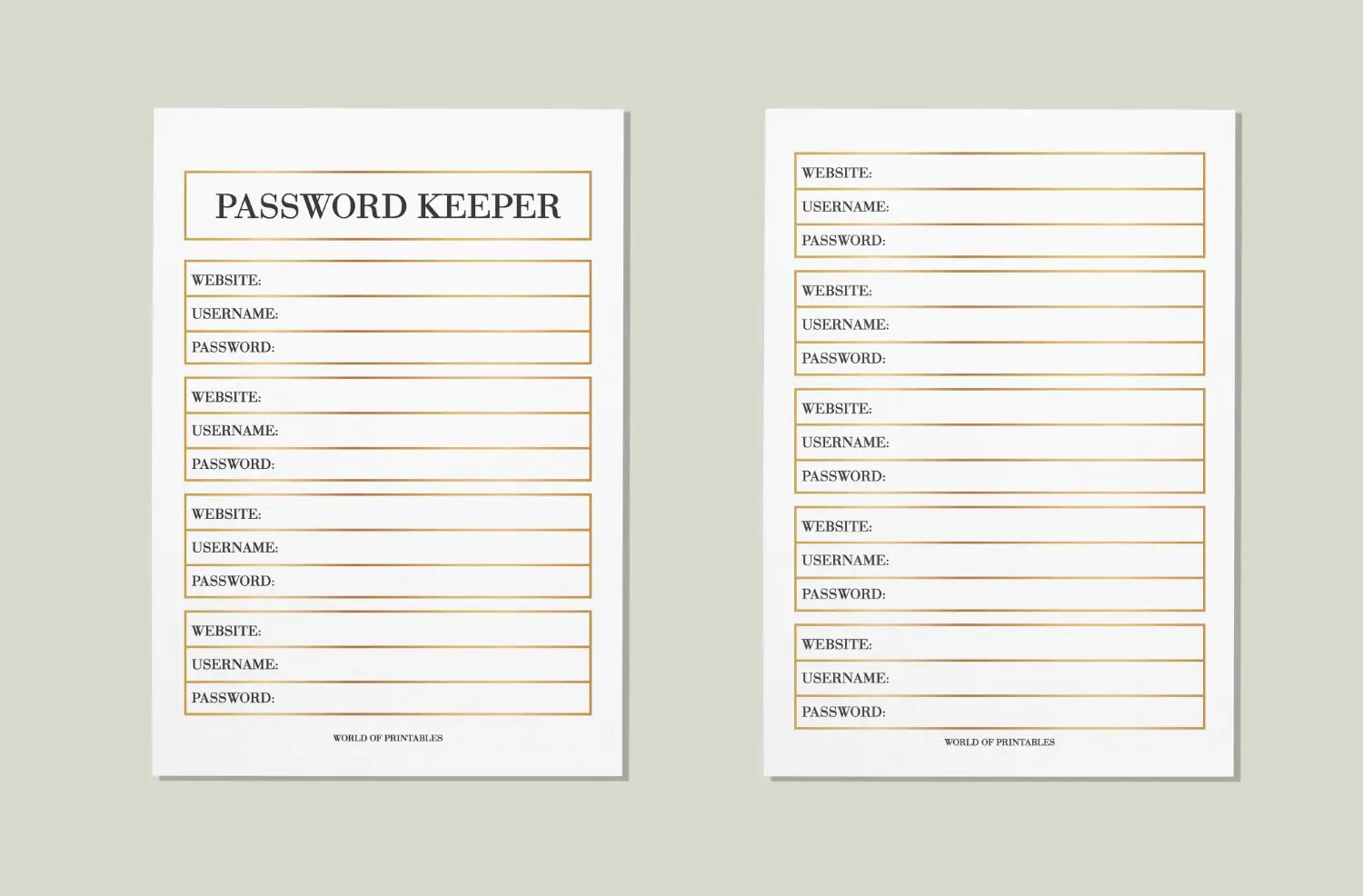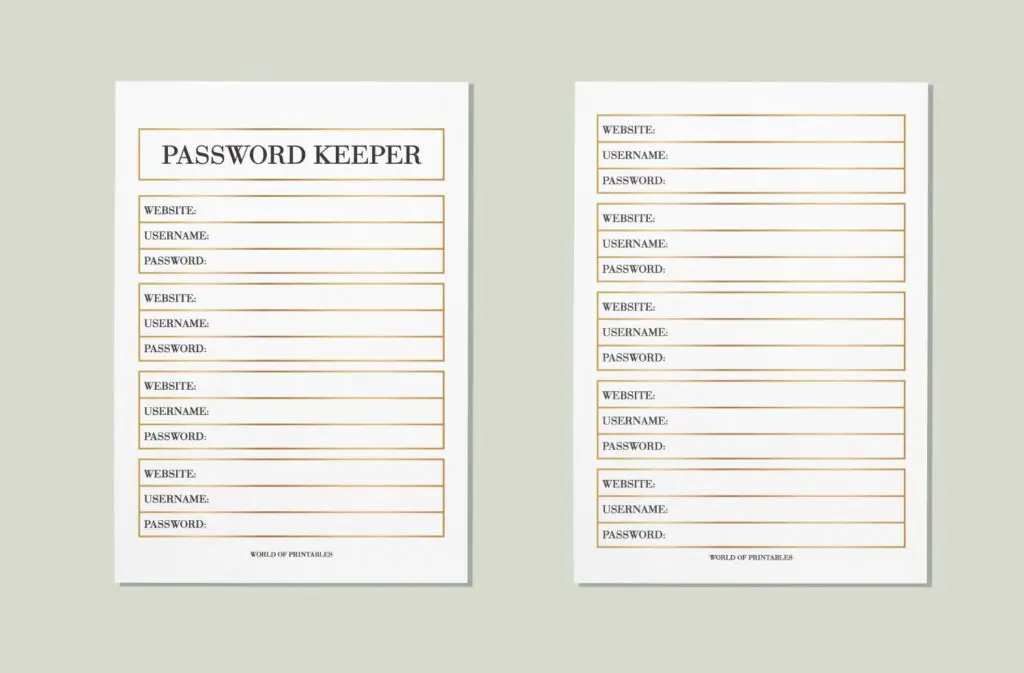 –
Do you have a favorite password keeper? We love all of these gorgeous designs and they are suited for people with different tastes. Let us know in the comments below what you think and what you would like to see more of.
Finally, if you liked this post or any of our printables, remember to follow us on Pinterest or Instagram and pin this post!