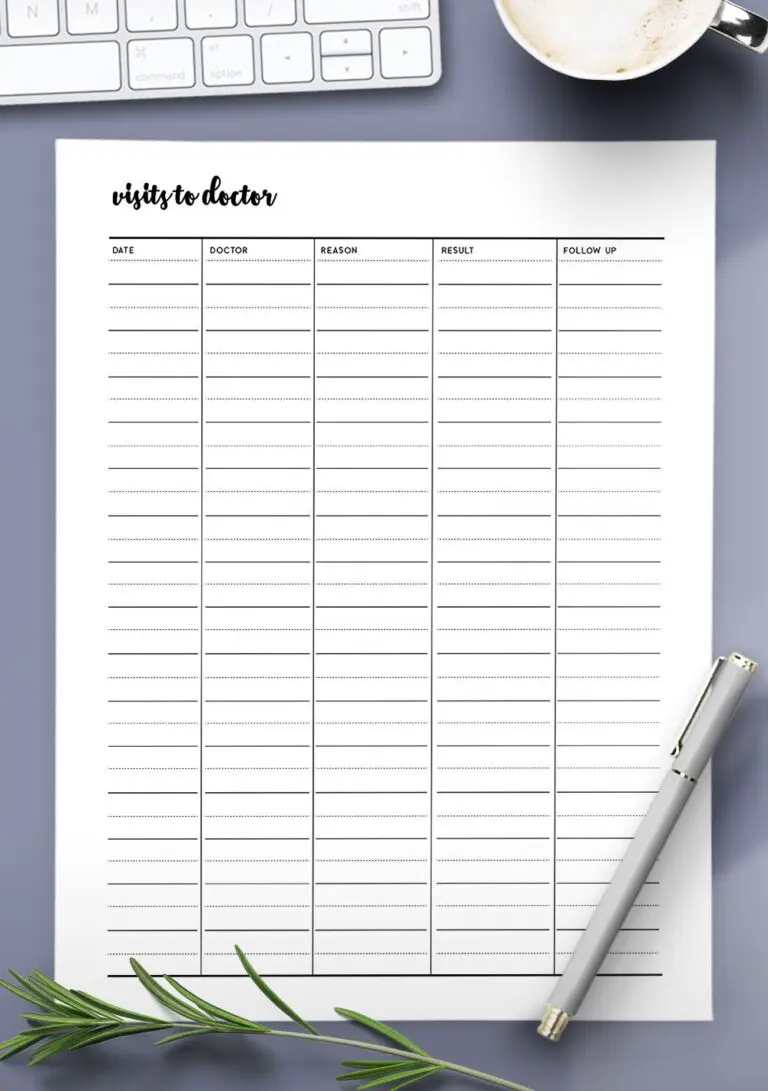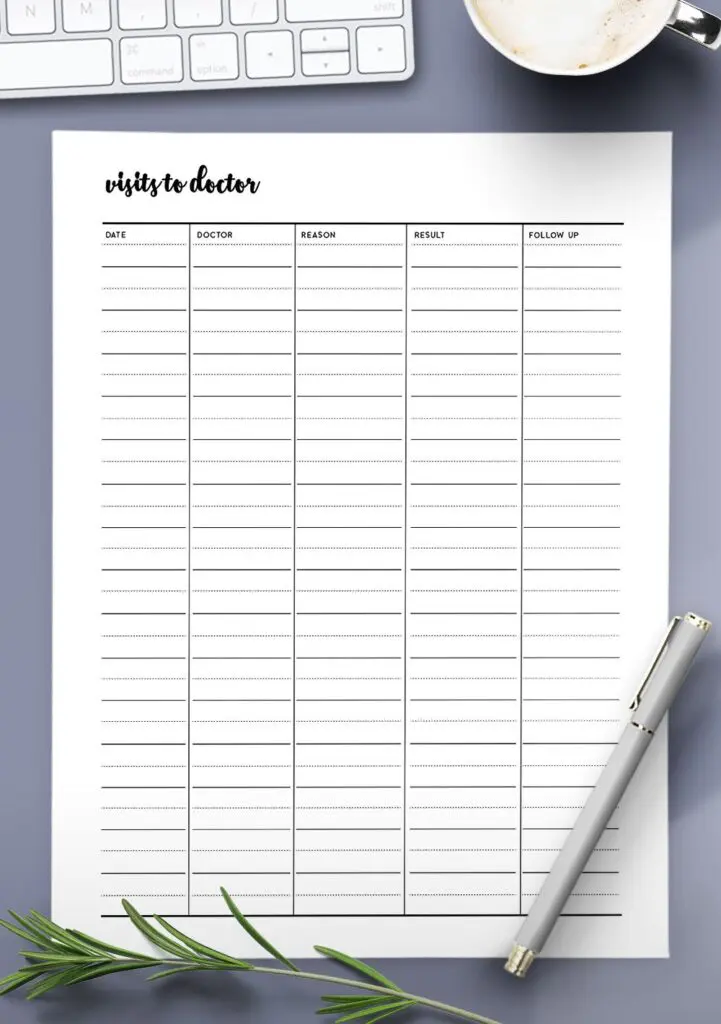 This medical appointment log is perfect for helping you remember and note down important details from your doctor's visits, or any visits that you make to a medical practitioner.
It will also help you give more precise information next time.
My health condition causes me to have memory fog so I become forgetful so easily. When I go to the doctors, I won't even register what they say properly, and then eventually I won't be able to remember clearly why I went in the first place.
This is why this medical appointment log is very useful for keeping notes whenever you have a medical appointment.
This is especially useful for noting the reasons for your appointments, any results provided, and any future follow-ups that may be required.
If you are a little forgetful when it comes to remembering certain details or maybe you're just terrible at keeping on top of your follow-ups then I recommend this printable.
It's so easy to use and has space for you to log:
The date
Name of the doctor
The Reason you went
What was wrong (the result)
When your next follow-up is
I really do find this so helpful. It's also good to know what you've seen the doctor for in the past, so if you have any problems again you can refer to your log and share the details with your doctor.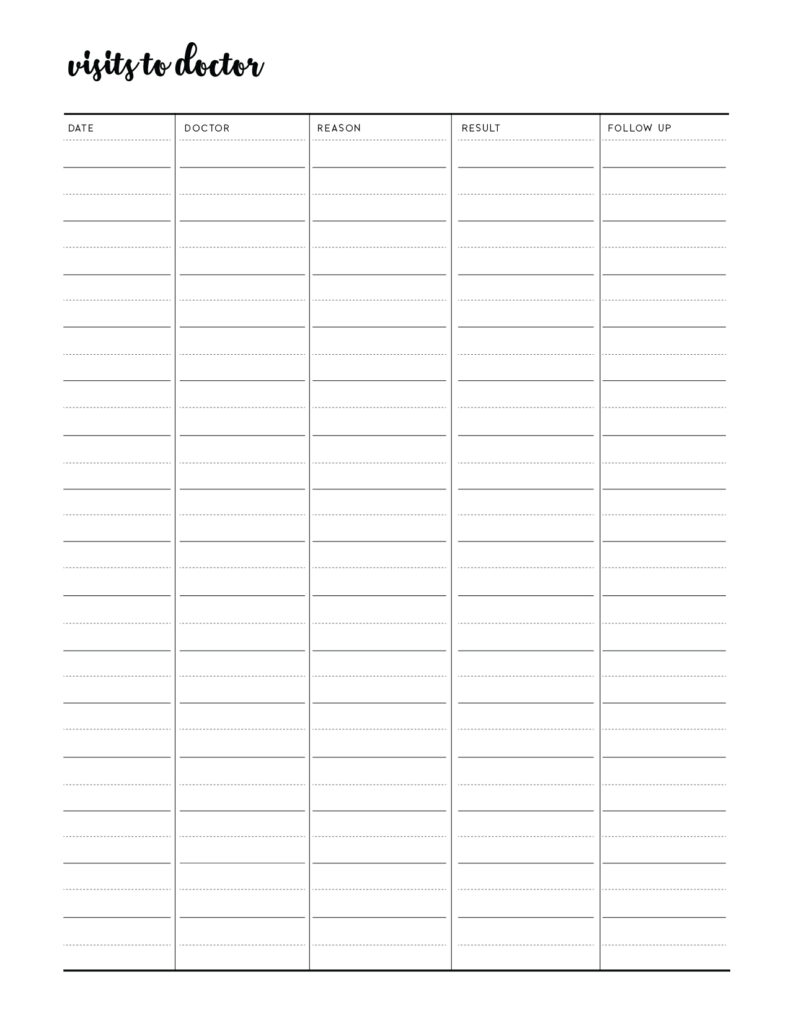 The medical appointment log comes in four different styles – Classic, Cursive, Soft, and Botanical and you will receive all four when you get the pack below.
If you love this printable and want more medical and health planners and pages then check out our Household Planner Bundle.
We bundle many useful templates together into a low-cost package to make it easy for you to get the printable templates you need quickly without fuss.
But you can also get them all for free, just browse our templates and get the ones you need.
How to make printables look awesome
INSTRUCTIONS
Get the medical appointment log template. If you are looking for more awesome free templates then check out our huge range of printable templates.
Print it! – Our templates look so good when printed on this bright paper.
These printable templates are designed as 8.5 x 11 pages. TIP: If you want to print using different size paper then simply insert this printable into Canva, set your dimensions to any size you want, then save and print, easy! Full steps in this guide.
Get the free medical appointment log template
To get the medical appointment log template for free, open the template image above and save it to your computer.
Alternatively, for the highest-quality version which comes in four different themes, see the button below to visit our product page. Use the coupon code displayed to get it for free.
Remember to look through the rest of our printable templates, we've got printables for every aspect of your life!
Find 100's more stylish planner templates that you'll love
Some of our recent planner templates. Find many more Printable Planner Templates that will help you get on top of your life with ease. You'll love them.
Follow World of Printables on Pinterest for more