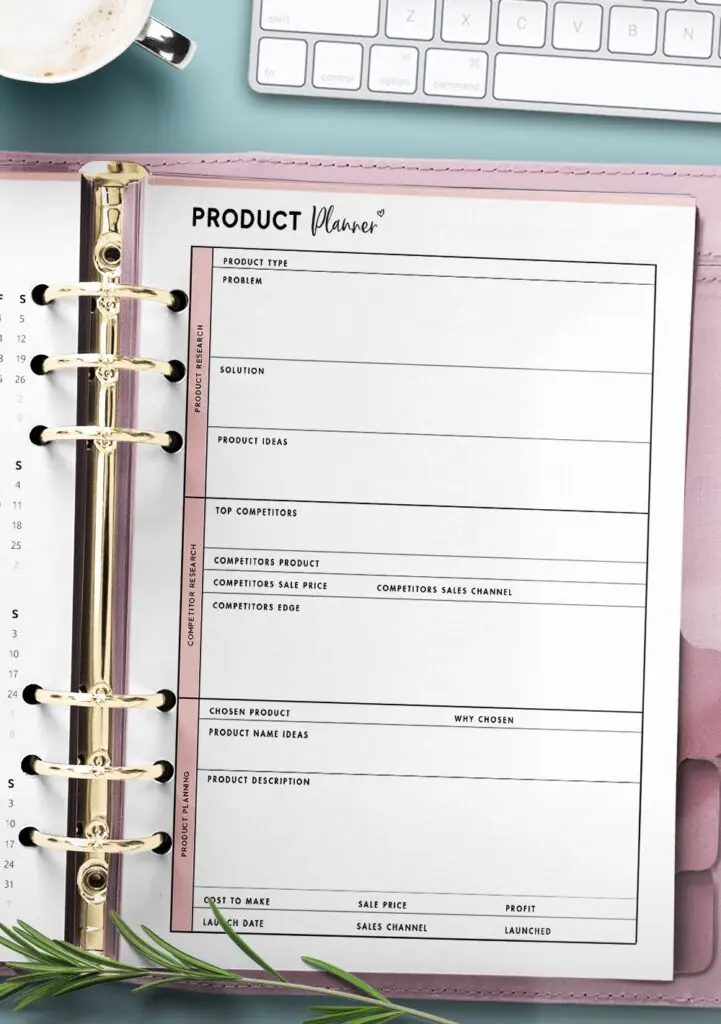 This template is useful for anyone who has their own business or sells online and who wants to develop products that are designed to sell well. With this free product launch planner template you'll be able to devise new products that are more likely to be successful.
If you are a business that provides products, you will know full well how important it is to create products that your customer loves and have a competitive edge.
This product planner has a ton of space for you to plan individual aspects of your planner such as:
Product Research
Product type
Problem
Solution
Product ideas
Competitor Research
Top competitors
Competitors product
Competitors sale price
Competitors sale channel
Competitors edge
Product Planning
Chosen product
Why chosen
Product name ideas
Product description
Cost to make
Sales price
Profit
Launch date
Sales channel
Launch
As you can see, this product launch planner template has a lot for you to cover and has been made like this so you can plan the best product for your customers.
Take your time when devising and developing new products and you're more likely to create the right product which will be more successful.
If you love this product ideas planner then you can get it for free today. When you get the product planner you will receive it in four different styles – Soft, Botanical, Cursive, and Classic so you can choose the style that suits you best.
You can also find this amazing product planner included in our Small Business Planner Bundle.
This template bundle has many useful templates designed to help your business be more efficient and successful.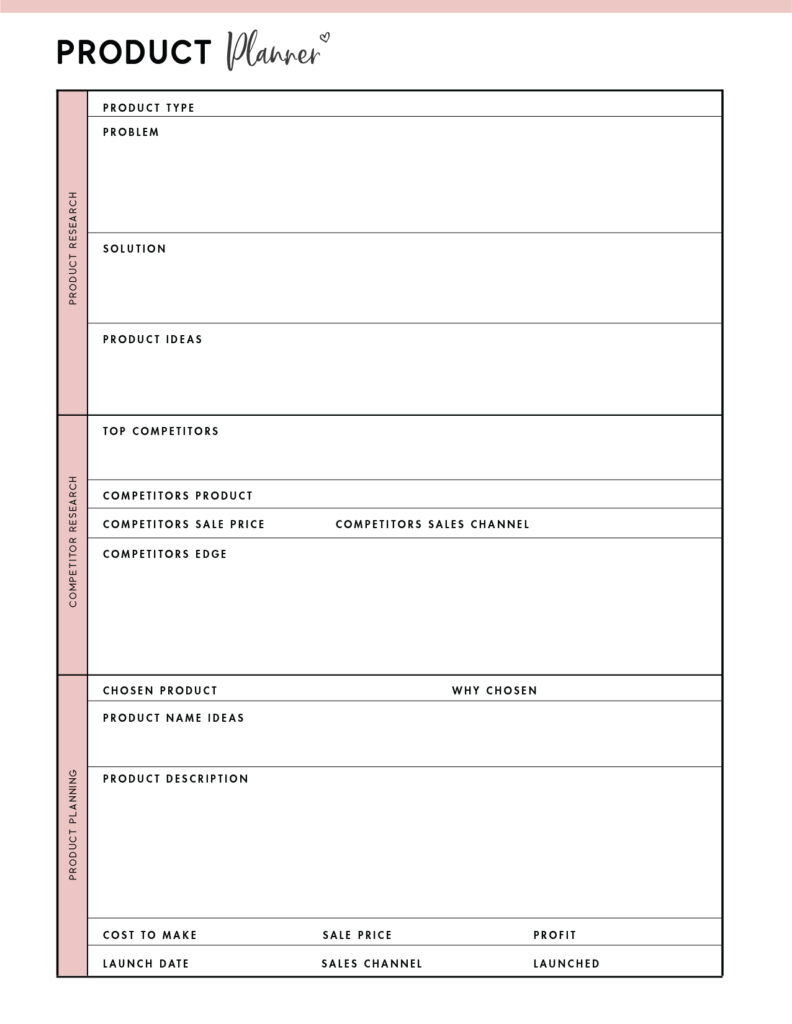 Product launch planner template
Get the free product launch planner
To get the printable product launch planner for free, open the template image above and save it to your computer.
Alternatively, for the highest-quality version which comes in four different themes, use the button below to visit our product page. Use the coupon code displayed to get it for free.
Remember to look through the rest of our printable templates, we've got printables for every aspect of your life!
More schedule planner templates
Some of our recent business templates. These will help you organize and run your business more successfully.
---
Find 100's more stylish planner templates that you'll love
Some of our recent planner templates. Find many more Printable Planner Templates that will help you get on top of your life with ease. You'll love them.
Follow World of Printables on Pinterest for more