A huge collection of Printable Bookmarks for everyone to enjoy!
One of my favorite projects this month was creating these free printable bookmarks. It's been such a fun ride and the end results are truly beautiful.
If you're looking for DIY bookmark ideas for your new book then look no further. We have a huge collection of printable bookmarks for you to choose from and there are so many different options.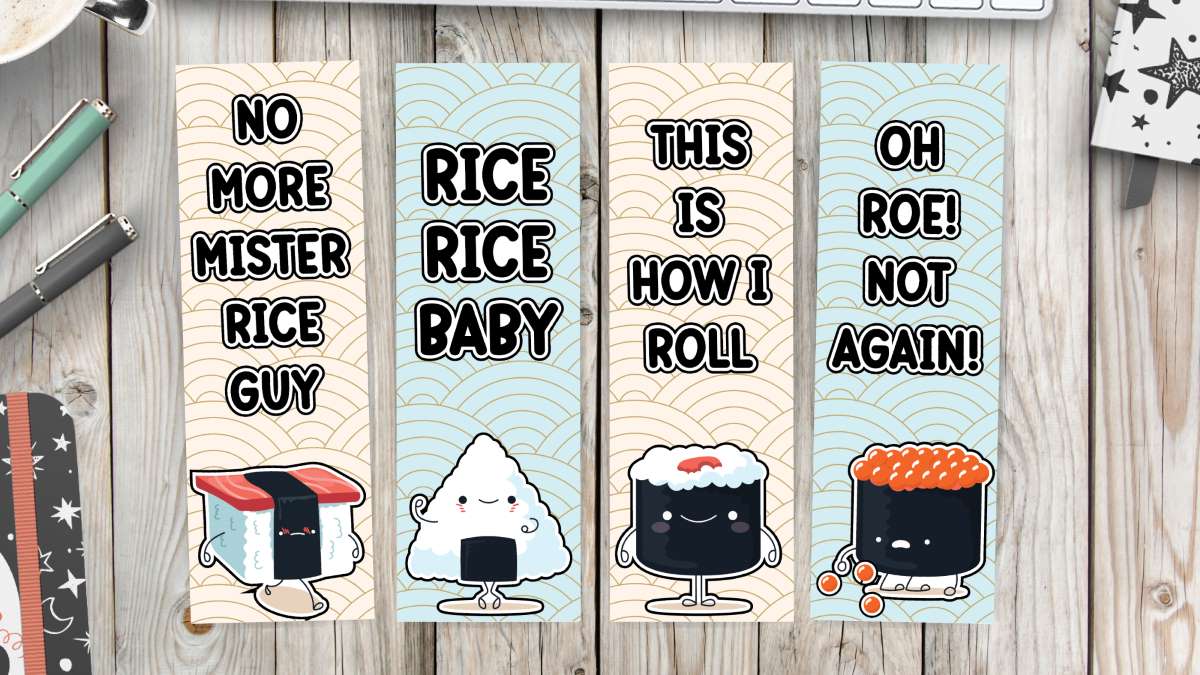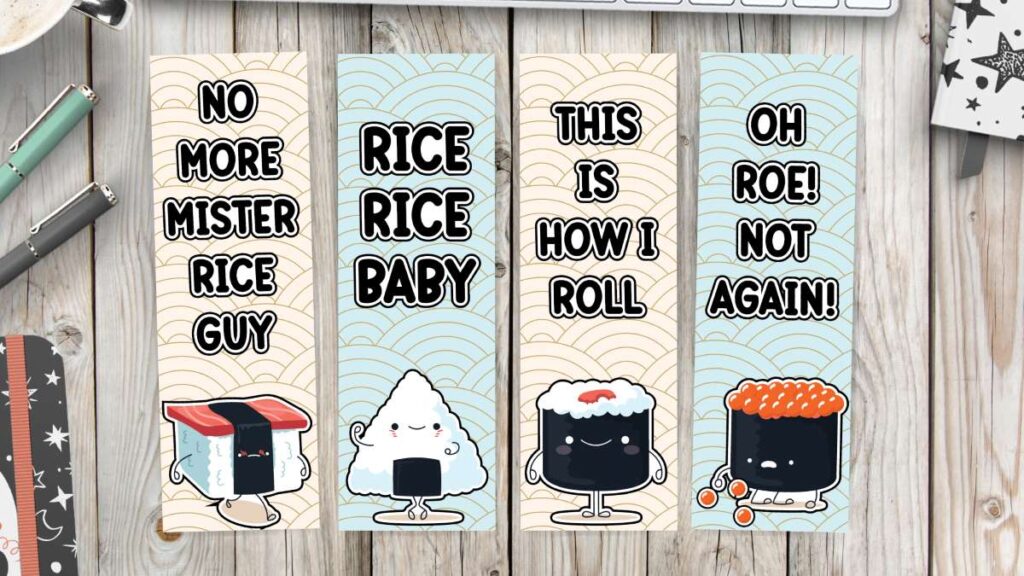 Help yourself to our bookmarks to color which are a fun activity for both kids and adults! Choose from our cute bookmarks, cool bookmarks, or aesthetic bookmarks as a gift for your favorite people, or even as a welcome gift to a new social group such as a book club!
Don't forget our beautiful collection of watercolor bookmarks or bookmark quotes. They are truly beautiful and inspiring and make the perfect bookmark for any good book.
You don't need to purchase expensive bookmarks online, simply choose from our collection of printable bookmarks or even learn to make your own homemade bookmarks (see below)!
Printable Bookmarks – Over 500 to print for free
Our printable bookmarks are so easy to use. Just choose your favorites from this massive collection of free printable bookmarks. Just save your favorites to your computer, then print, cut out and use.
All of our bookmarks are high quality and free for personal use, so why not print your own bookmark or use them as perfect gifts for the people you love.
If you want to DIY your own bookmark then starting with our printable bookmarks to color is a great idea.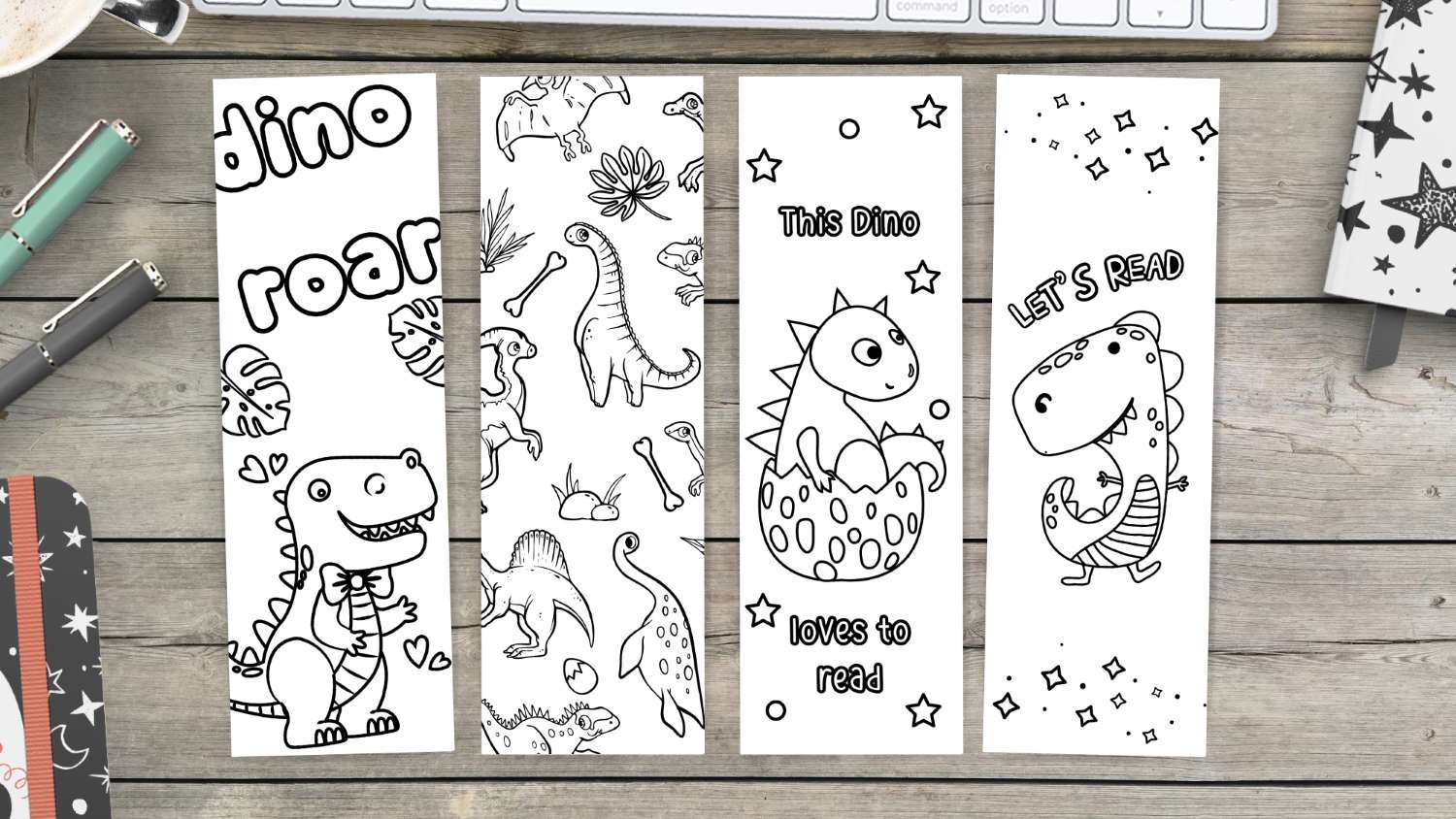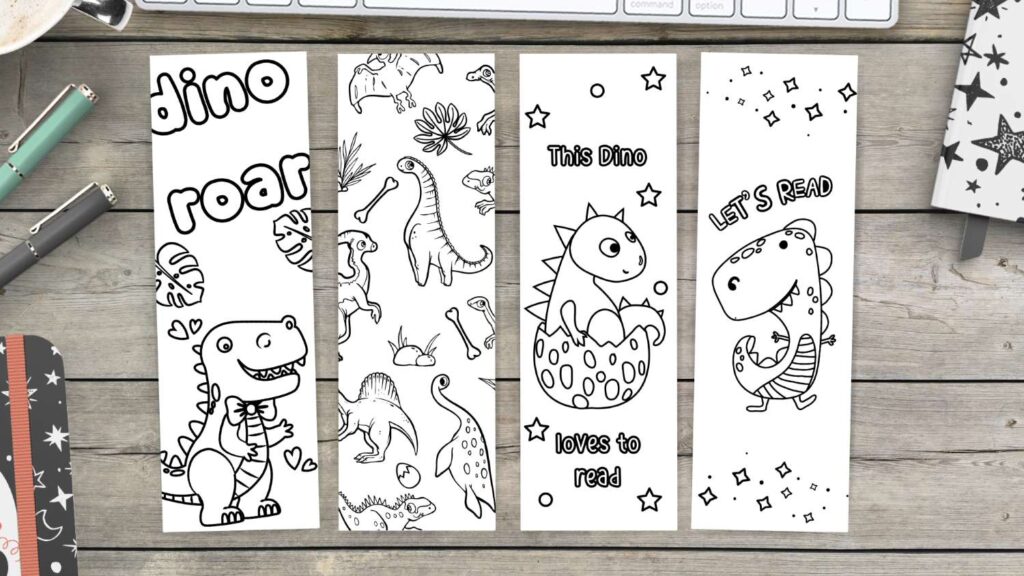 These bookmarks are great for preschoolers and kiddos of all ages. They are a great way of encouraging their creativity and making something they will use. Print a bunch of our printable bookmarks to color, dish out the crayons, pencils, markers, and even glitter, and get messy!
They are a fun activity that kids will enjoy at home or during a lesson at school or kindergarten.
Don't think we've forgotten about the adults! There is an abundance of beautiful bookmarks to color for adults and teens.
These free bookmarks are absolutely stunning and feature gorgeous watercolor designs such as feathers, quotes, florals, and botanicals. There are over 120 watercolor bookmarks to choose from so you will never be stuck for a choice.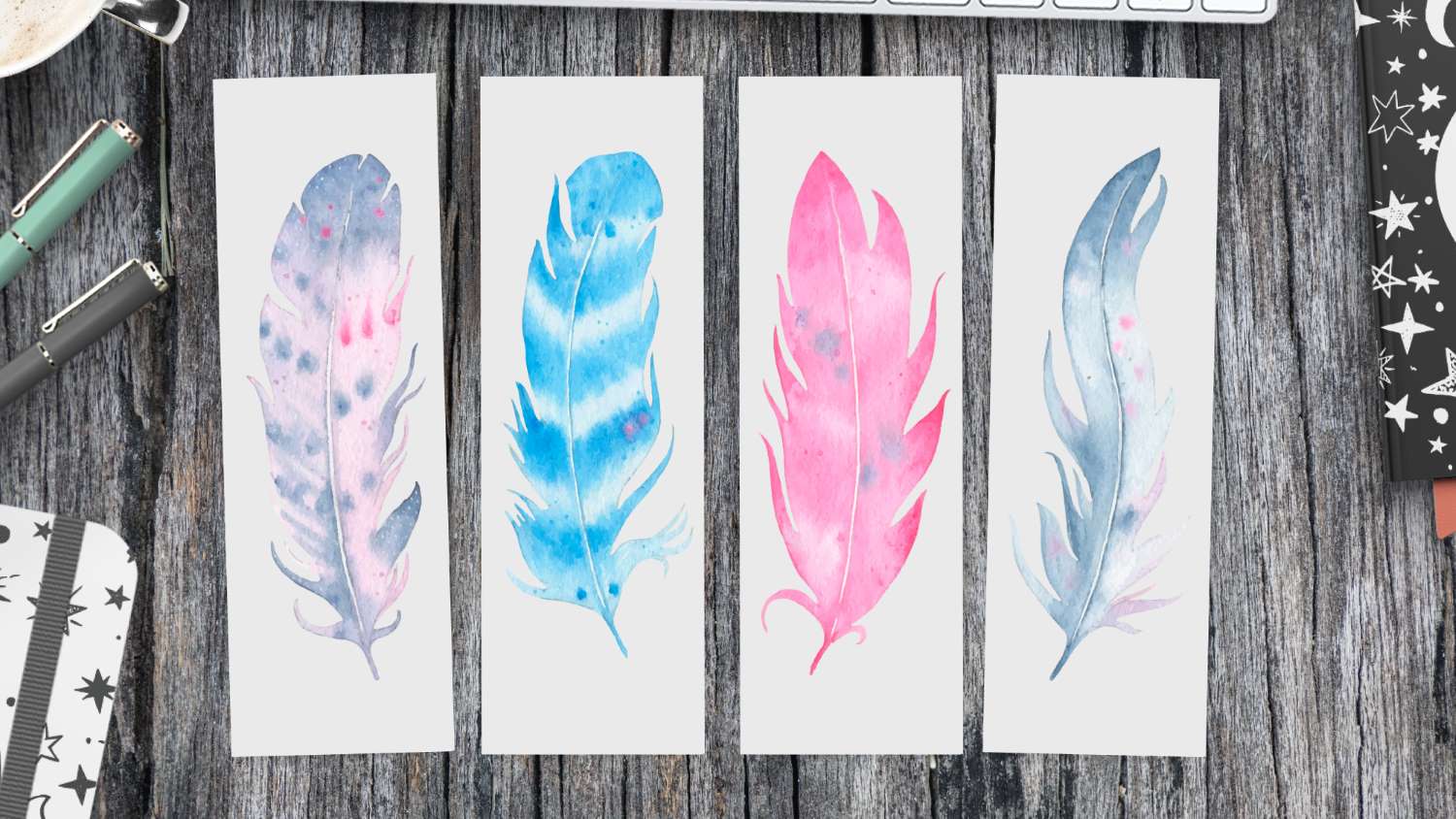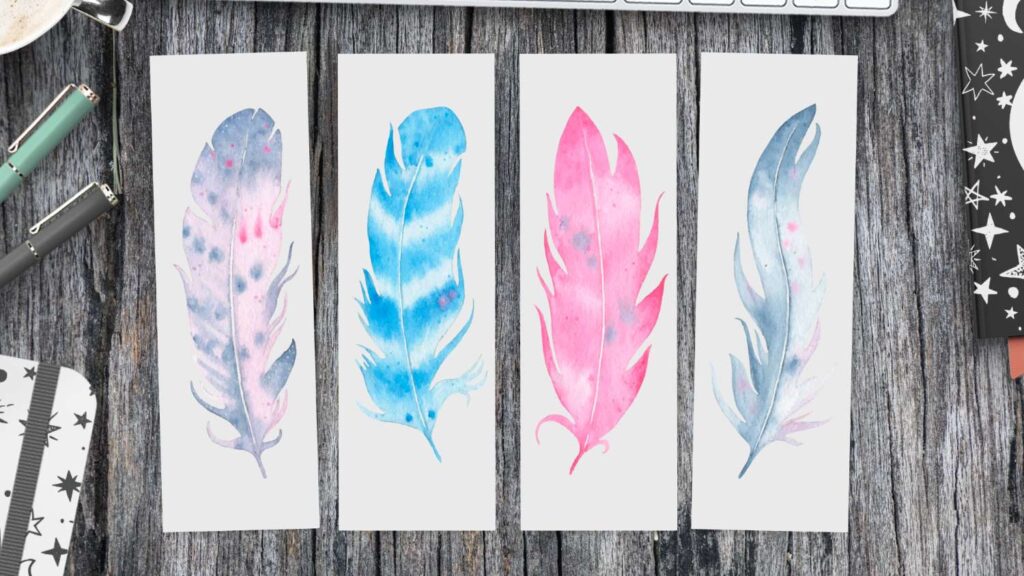 Our aesthetic bookmarks are a favorite amongst our readers as we touch on many different styles. These free bookmark printables feature the most beautiful designs and inspire, summer, vacation, and city vibes.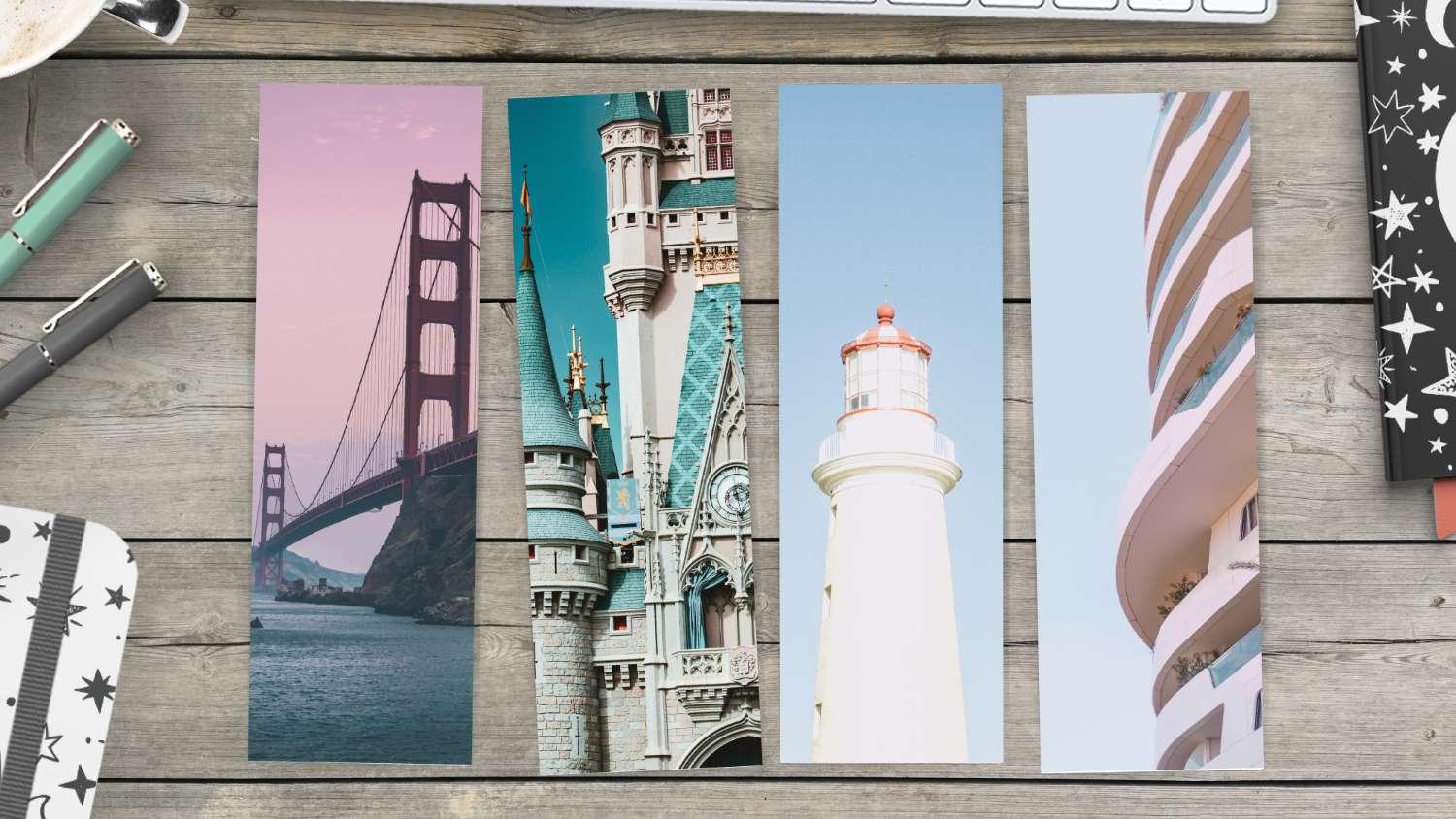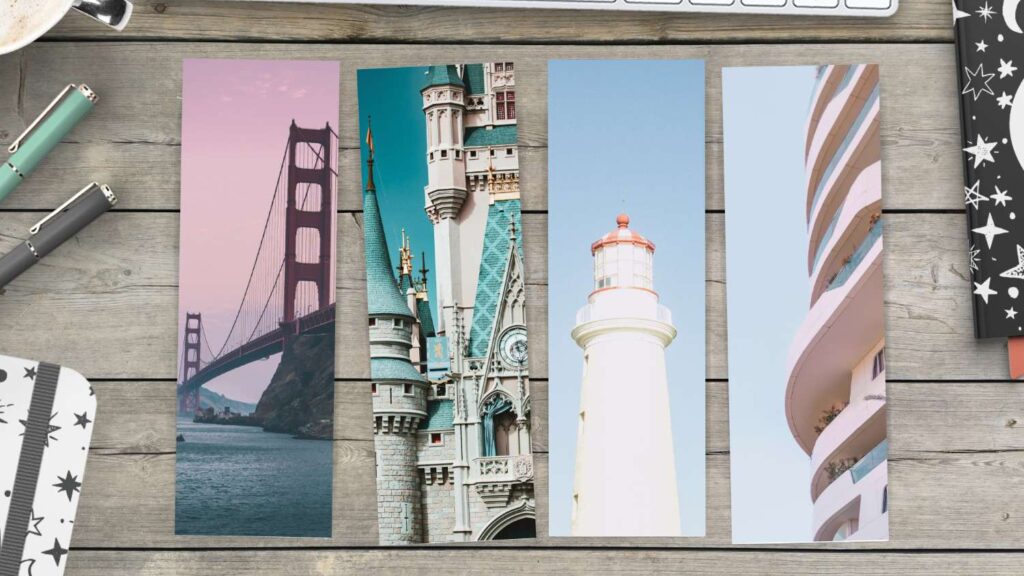 Looking for something inspirational, meaningful, or motivational? You will love these bookmark quotes! These bookmark quotes are so pretty and make a perfect gift for a book-loving friend.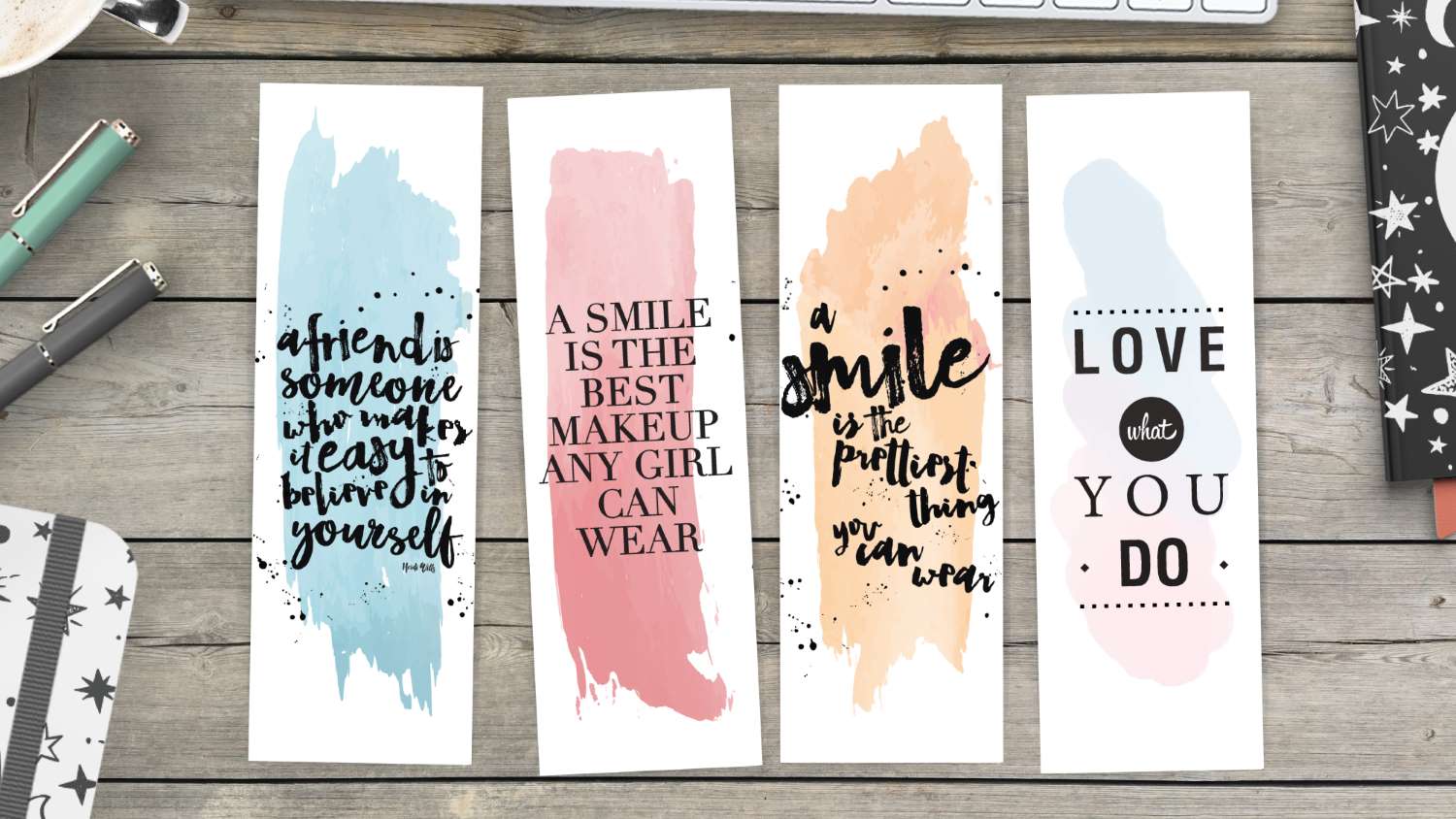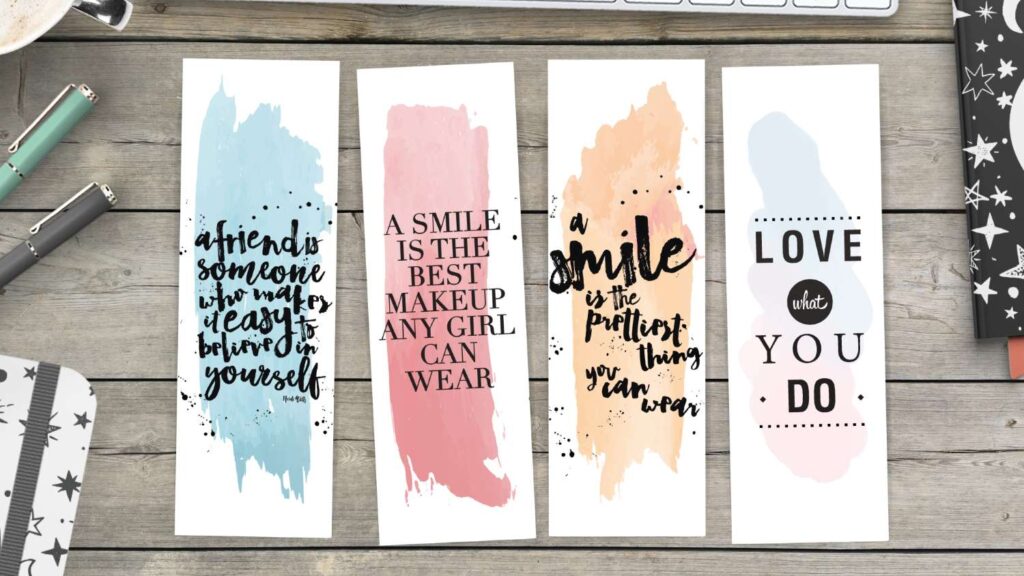 I absolutely adore these fun bookmarks and I'm sure you will too!
These cute bookmarks feature character bookmarks, cat bookmarks, animal bookmarks, and monster bookmarks!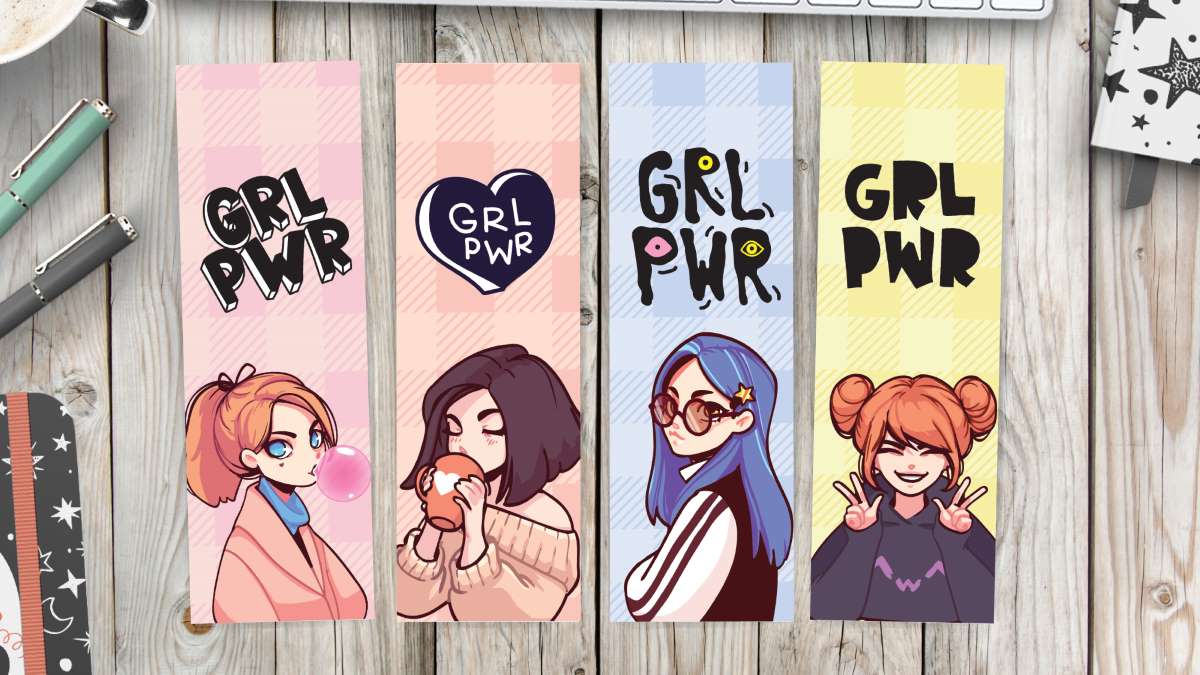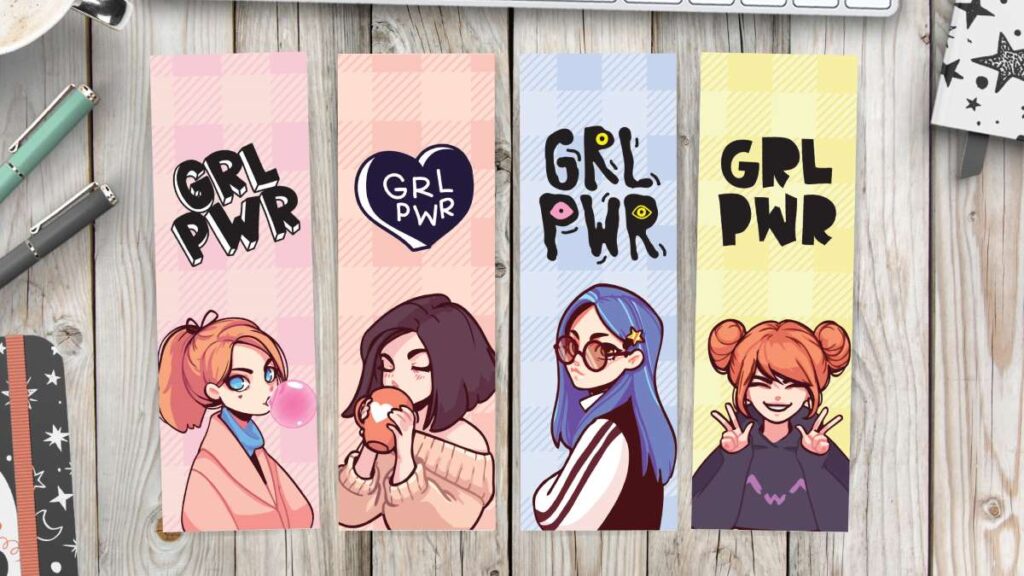 Browse our collection of cool bookmarks and choose from aesthetic scenic bookmarks, creative patterns, and many more.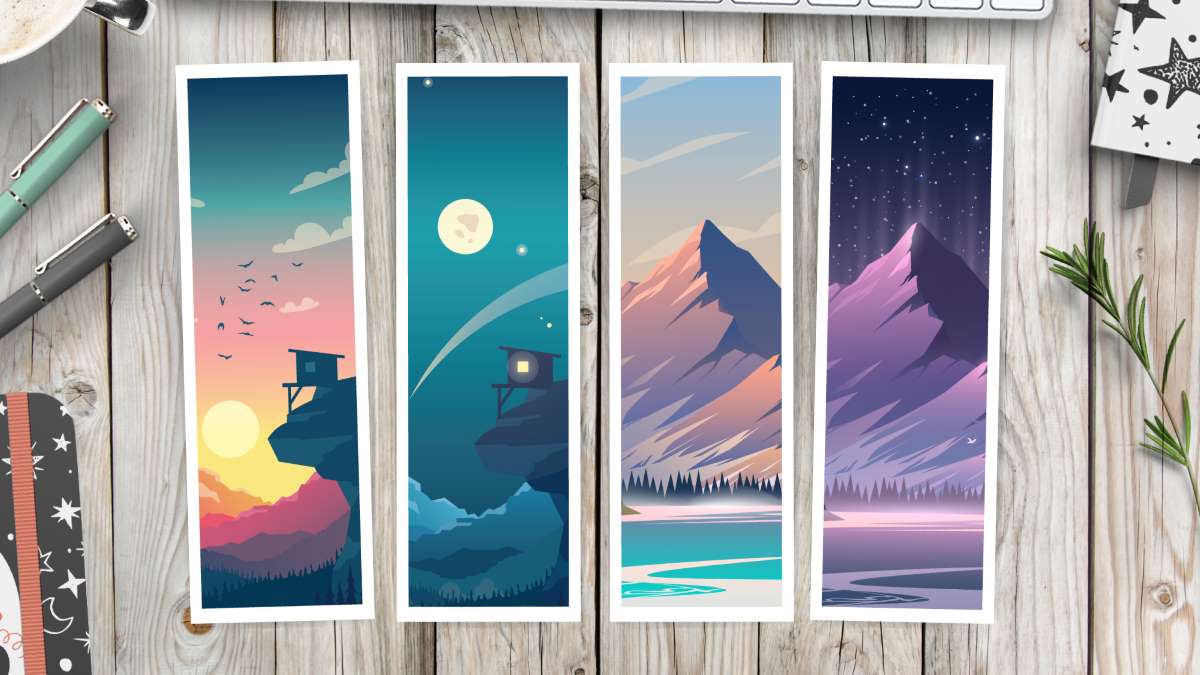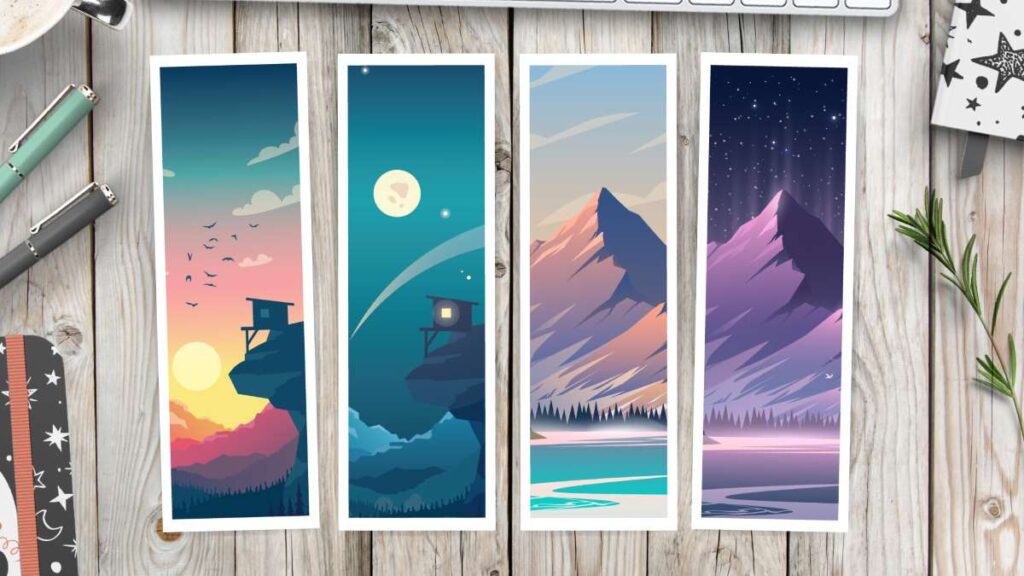 Design your own personalized bookmarks
Did you know that it is ridiculously easy to create your own bookmarks? My favorite thing to use for designing bookmarks is called Canva. It has hundreds of bookmark templates that you can personalize to create your own. Best of all, it's so easy to use, and the results are amazing, you'll love it!
It's my favorite design tool and what I use to create many of the printables you'll find on this website.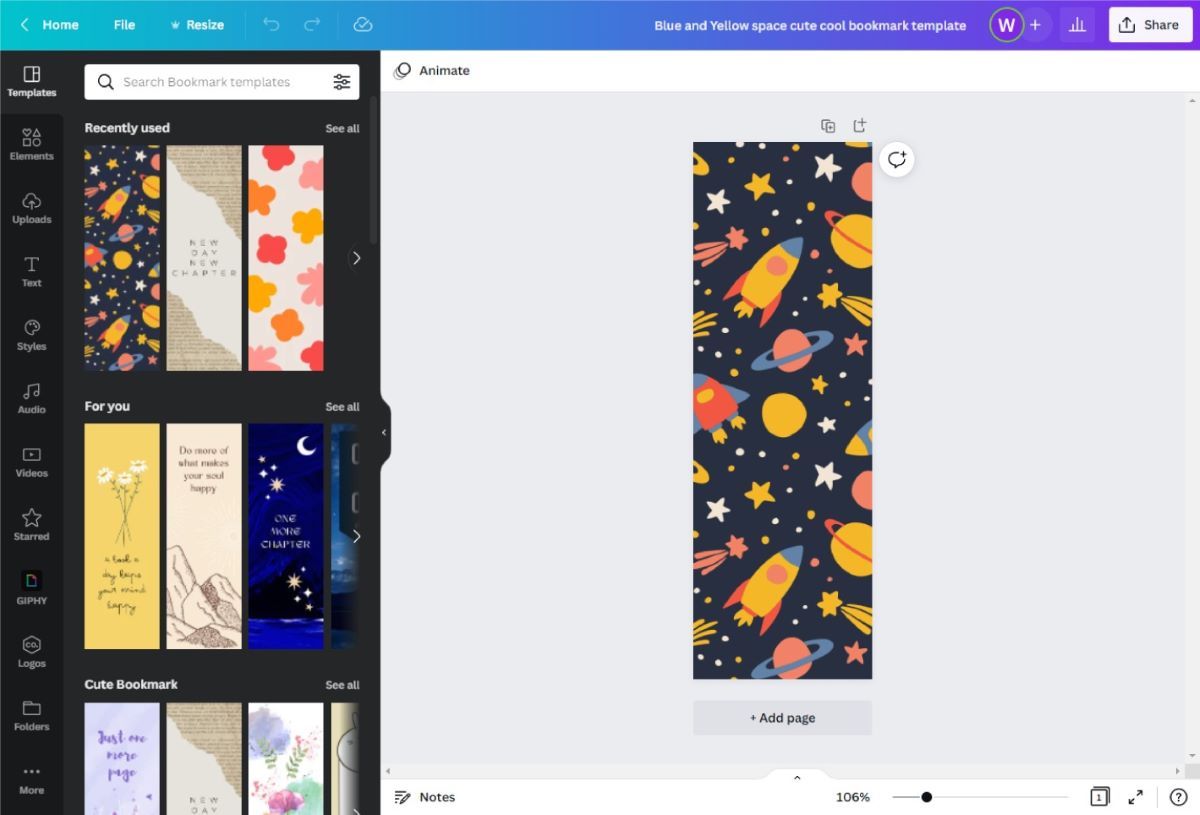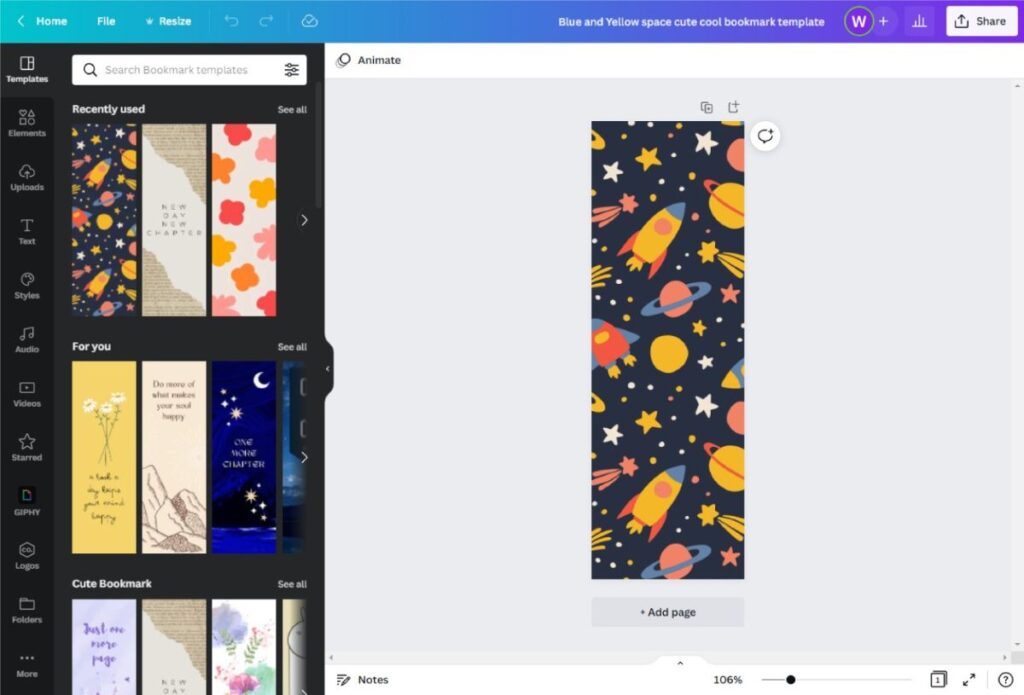 It is so easy to use Canva to create bookmark designs. You can simply choose from the collection of free bookmark templates or start from scratch using blank bookmark templates, Canva has it all.
Check out the Bookmark templates here
You don't even need to have an understanding of design tools as Canva has been designed with ease and beginners in mind.
Bookmarks tend to be 2″ wide x 6″ high but you can set your custom sizes before you start designing, or even resize them during designing.
Use Canva For everything!
Canva is the ultimate design tool, and it's so easy to use! All of Canva's templates can be easily customized to suit your every need. Add your own artwork, quote, or poem to your designs or even photographs to make photo bookmarks.
Canva will also give you typography ideas and has so many color palette collections so you can choose from pastel colors to vibrant colors.
It is so easy to design on Canva that soon enough you will have a bookmark for every book on your bookshelf! You will even be creating personalized bookmarks as gifts for mom, or use bookmarks for special events such as baby showers and weddings, or even holiday stocking stuffers!
Custom bookmarks make great gifts especially if they tie into the theme of an event.
You can also send your designs to print at a professional printer, directly through Canva, or save them as jpg, png, or pdf files and print them at home.
Canva has a free option that lets you create designs and a pro option that also has thousands of templates. Plus you can get a 30-day free trial that unlocks all of the premium features and thousands of templates, so you can start designing amazing things right now.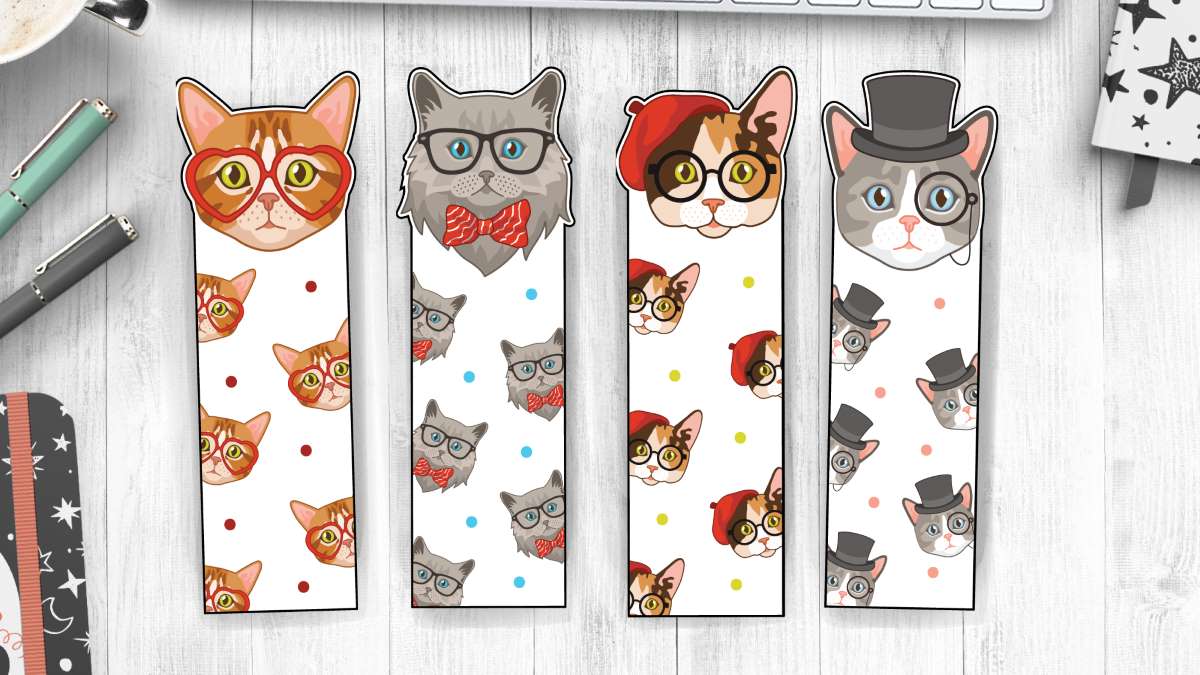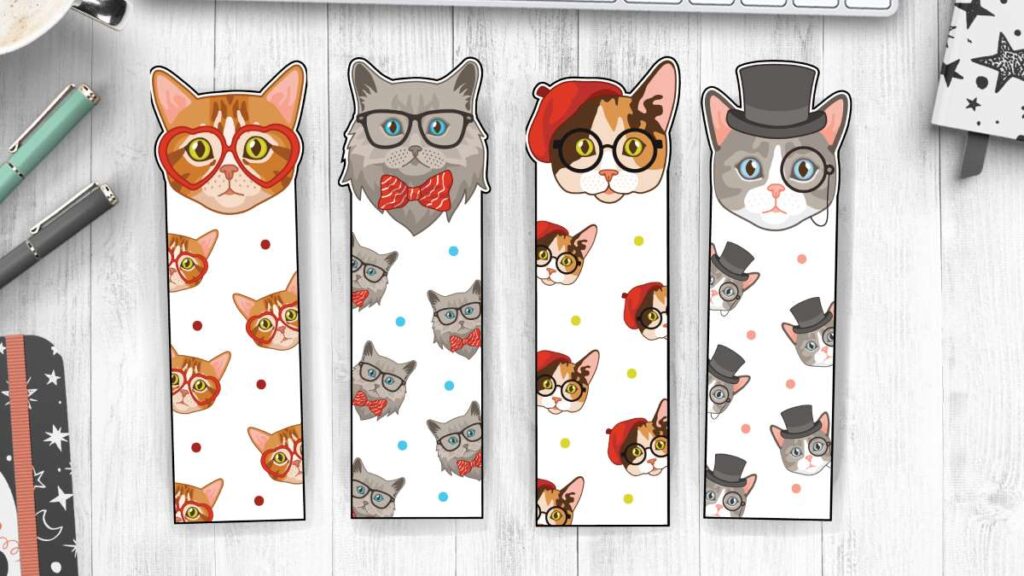 How to Print Bookmarks
All of our printable bookmarks are free to print for personal use only, so feel free to grab your favorites and get reading!
Once you have printed your favorite bookmark simply cut around the outline. You can also laminate your bookmark for durability, hole punch it and thread some ribbon, yarn, or a tassel for a personal touch.
Paper Recommendations
Ideally, print these bookmarks using good quality cardstock as it is a thicker, heavier paper and more durable than regular paper meaning it will resemble the bookmarks you buy from stores. I really like Amazon's choice of cardstock paper as the results are far better than ordinary printer paper.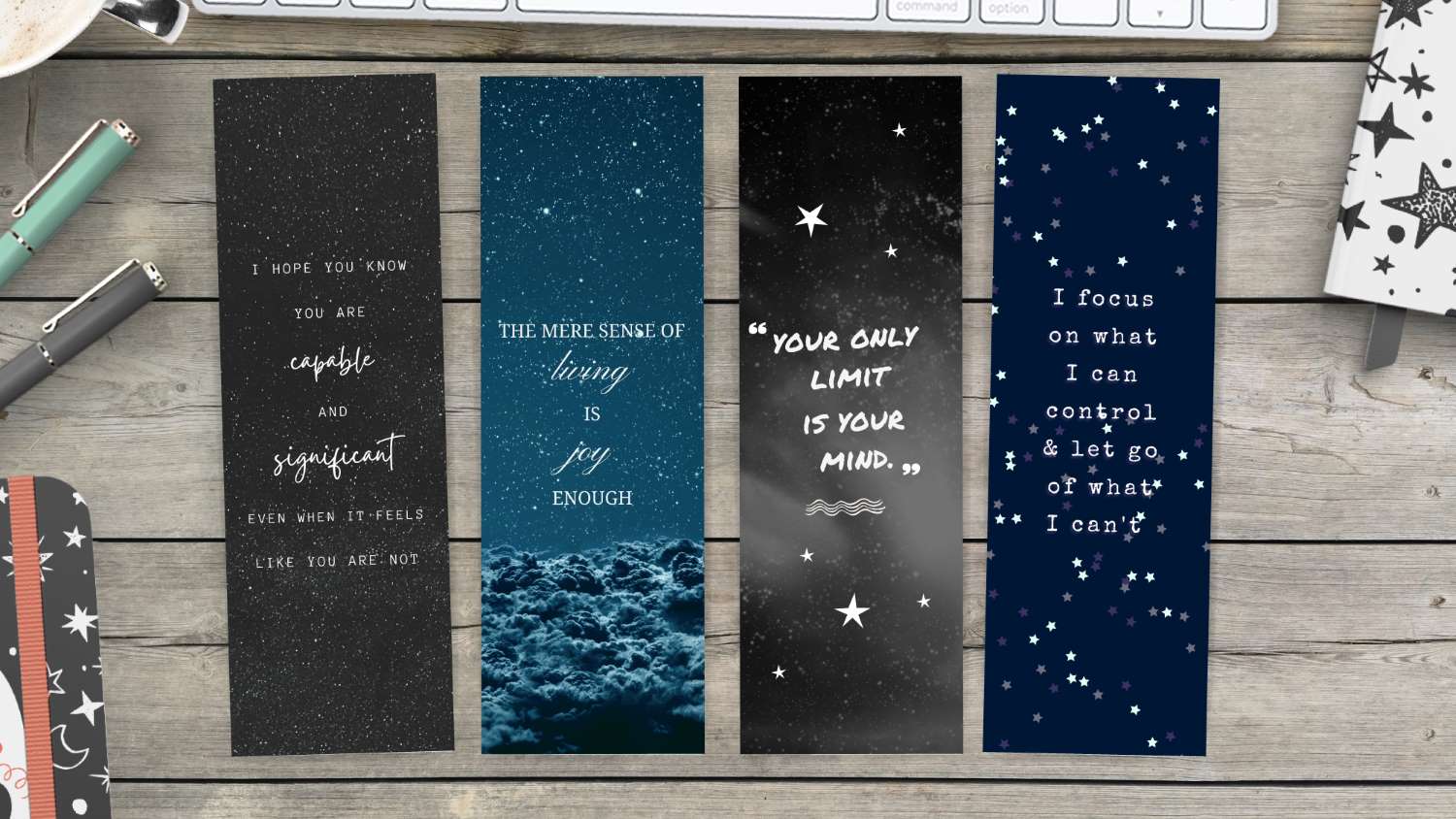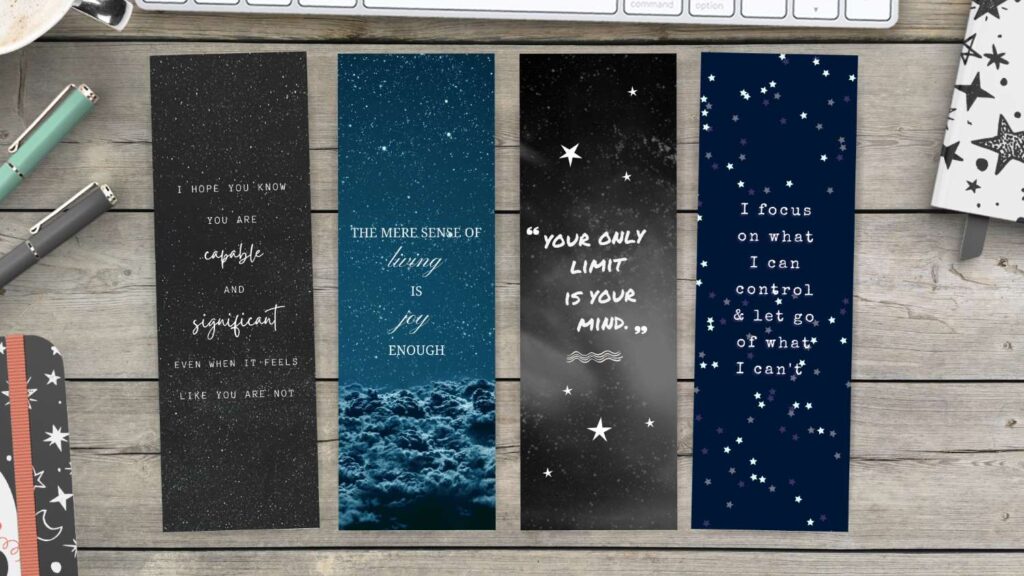 P.S. Would you like to learn how to create printables and digital products?
See how I design and sell digital products. It's both enjoyable and a great way to make an extra side income. Learn about the tools I use, my best tips, and advice on how you can do it too.
Discover more printables that you'll love
I hope you love these bookmarks and have found a few favorites! I definitely adore this collection, however, if you are looking for more bookmarks then check out our collection of bookmarks – they make a perfect gift.
We think you'll love these freebies:
More awesome freebies from World of Printables
We've created a huge amount of useful free printables for you to enjoy. You'll find useful printables and templates for all aspects of your life.
Be sure to grab as many freebies as you can while you're here. Sign up for our newsletter below so you'll get notified of our newest printables from time to time.
What do other people print after viewing this?
Have you seen our free Canva templates?
Get notified of our upcoming free printables – you're gonna love them!
📱 COME SAY HI TO ME!
If you enjoy these printables we'd love it if you could recommend them to others, or follow us on:
👉 INSTAGRAM
👉 PINTEREST
👉 TIKTOK
Follow World of Printables on Pinterest
COPYRIGHT
The printables that you find here are the copyright of World of Printables – you cannot redistribute or sell any of these printables or templates, although you can link back to our website.