What could be more fun than a kid's birthday party? Find the perfect birthday invitations for kids to send out to friends and loved ones for the special day for your child.
You'll find hundreds of different birthday invitations for kids that you can customize and print or send online. Whether you're throwing a small get-together or a large bash, you'll find a huge collection of invitations that you can personalize right here.
Stop using generic birthday invitations. Just pick your favorite invitation template from this huge collection and customize it any way you like and give your guests something to remember.
Kids Birthday Invitations
These templates make a great starting point for inspiration when customizing your own birthday invitations. Just pick any you like and click to customize to create the perfect invitation.
See how to customize these birthday invitations for kids below.
Choose your favorite and start designing custom kids' birthday invitations
Have you found the perfect kids' birthday party invitation? If you want to see more, browse Canva for thousands more.
Be sure to check out the invitation maker, to create the perfect invitation for any event.
How to customize these birthday invitations for kids
Create your own personalized birthday invitations from these templates. Just change the words, add your own favorite photos or images, such as your favorite princesses, superheroes, or dinosaurs, or use the built-in image browser to add pictures of unicorns, and balloons. Anything in the layout can be customized including the backdrop to make it your own design.
These invitations can be customized and personalized with Canva, the hugely popular design tool used by millions of people around the world. Just choose your favorite birthday invitation and start editing. Learn more about Canva below.
You can print and mail these custom birthday invites to your guests, or use them as online birthday invitations by sending them to your guest list via email, instant message, or social media. People love digital birthday invitations!
Introducing Canva
Canva is the world's favorite design tool, template editor, and photo editor used by millions of people around the world. It's used for creating stunning graphics and designs with ease and it's a great way to edit templates like these kids' birthday invitations.
It's my favorite design tool and what I use to create many of the printables you'll find on this website.
Canva is not only a design tool, but a massive resource featuring thousands of templates for things like planners, posters, flyers, cards, invitations, resumes, menus, and more. Plus thousands of stock content, including pictures, animations, and videos to use in your designs.
You simply choose a template for what you want to create and use it as a starting point to help you quickly create new designs of your own in minutes.
Best of all, Canva is so easy to use. You don't need to be an experienced designer to create or edit designs. Canva keeps it simple, with stunning results that you'll love.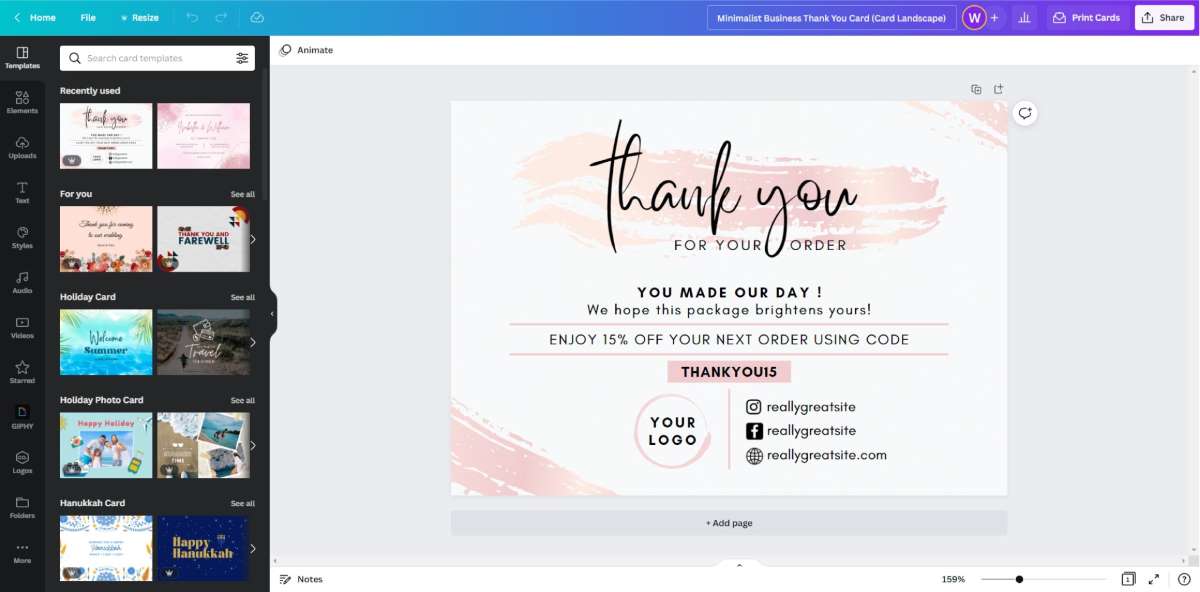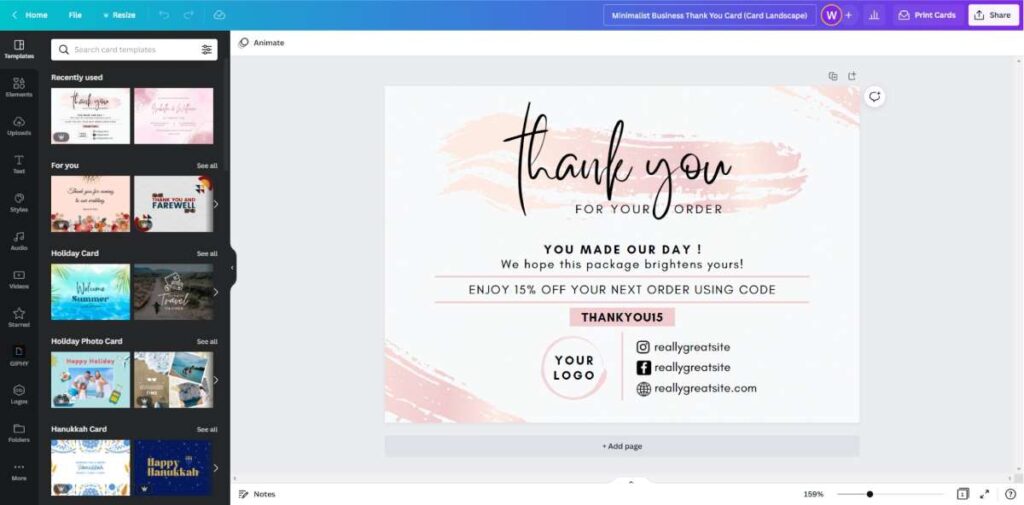 Canva has a free option that lets you create designs and a pro option that also has thousands of templates. Plus you can get a 30-day free trial that unlocks all of the premium features and thousands of templates, so you can start designing amazing things right now.
Paper Recommendations
Ideally, print these invitations using good quality cardstock as it is thicker and more durable than regular paper and will resemble the invitations available in stores. I really like Amazon's choice of cardstock paper as the results are far better than ordinary printer paper.
Conclusion
I hope you've found the right birthday invitations for kids for your child's big day. Whether it's for big events like birthday parties or small events like a sleepover, these free birthday invitation templates are perfect for any child's birthday.
You might also like…
Did you know we also have many more Canva Templates that you can use for free!
Explore more
We also have birthday cards for any milestone or birthday celebration. You're sure to find the perfect card.
We've created a huge amount of useful freebies for you to enjoy. You'll find printables and templates to help you plan and organize all aspects of your life.
We think you'll also love these:
Get notified of our next set of freebies – you're gonna love them!
Follow World of Printables on Pinterest