Looking for something to add a little extra to that birthday party you're planning? Our stunning free birthday banner ideas are perfect for all ages. So whether you are partying with the five year olds or the thirty five year olds, our banners will have you covered.
Our banners also come in a ton of different styles from banners that say 'Happy Birthday' to banners that cover the whole alphabet so you're not limited – just simply print out the letters you need!
Free Printable Birthday Banners
How great is it that you can decorate any birthday party with our party banners for absolutely no cost? They're so quick to print and look amazing too. These birthday banners are the perfect way to decorate and celebrate!
The free printable birthday banner letters that we have designed for you can be downloaded and printed as many times as you need. Each banner letter can be used as many times as you need to create the personalized birthday banner for any birthday message that you want to write.
You are not restricted at all, so you don't have to write Happy Birthday, but you can say anything, perhaps including a name, the age, nickname, anything at all! Although our banners are mostly used for birthdays, you can simply spell out anything you want for any celebration.
All of our printable banners can be resized to fit any paper size. To learn how to do this check out this guide.
You can also see our paper recommendations below for getting the best results when printing these banners.
Let's take a look at this massive collection of printable banner letters so you can choose your favorite.
–
These colorful striped birthday banners look so good when printed. You'll be surprised at the quality of these when you hang them up.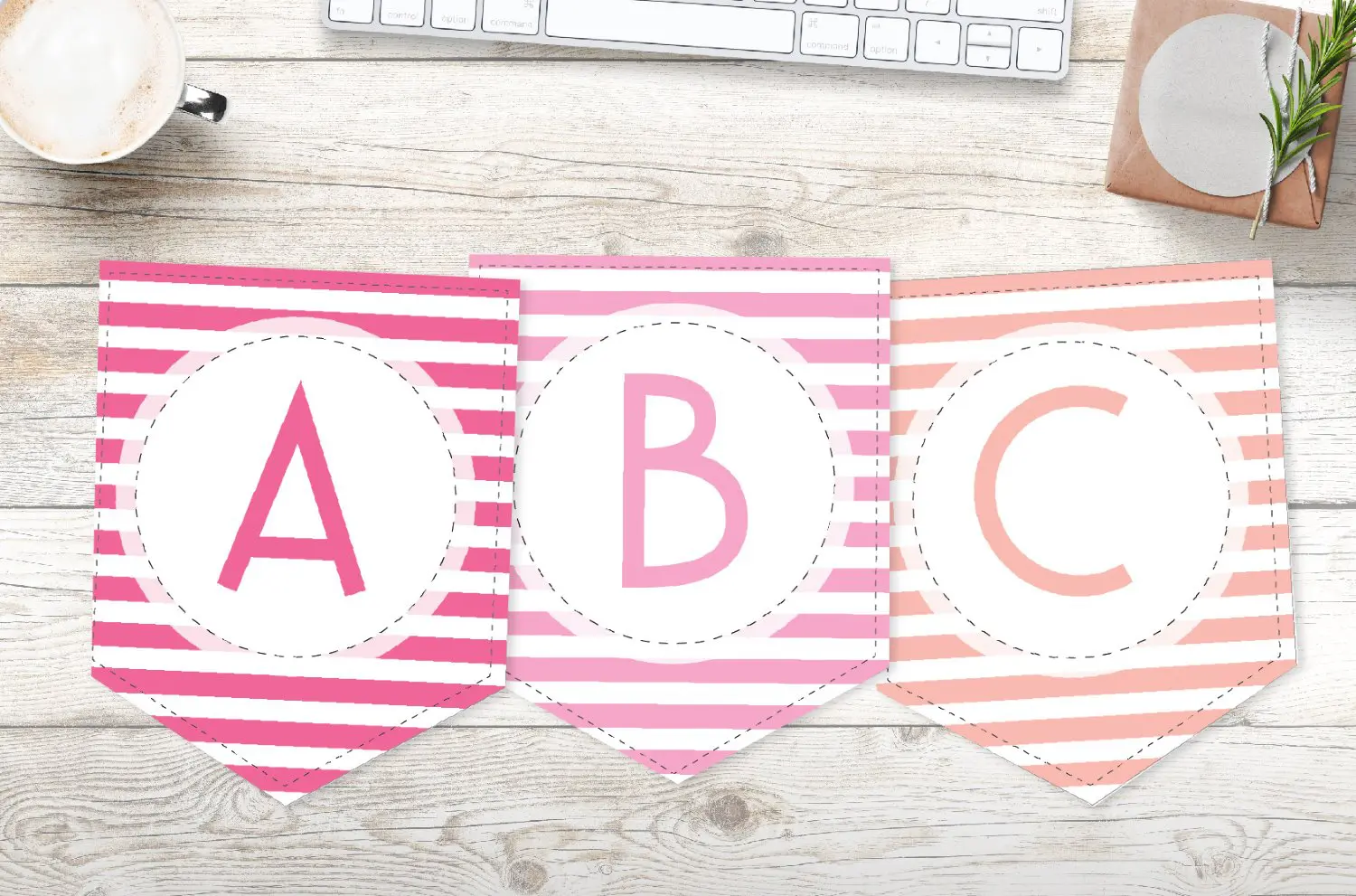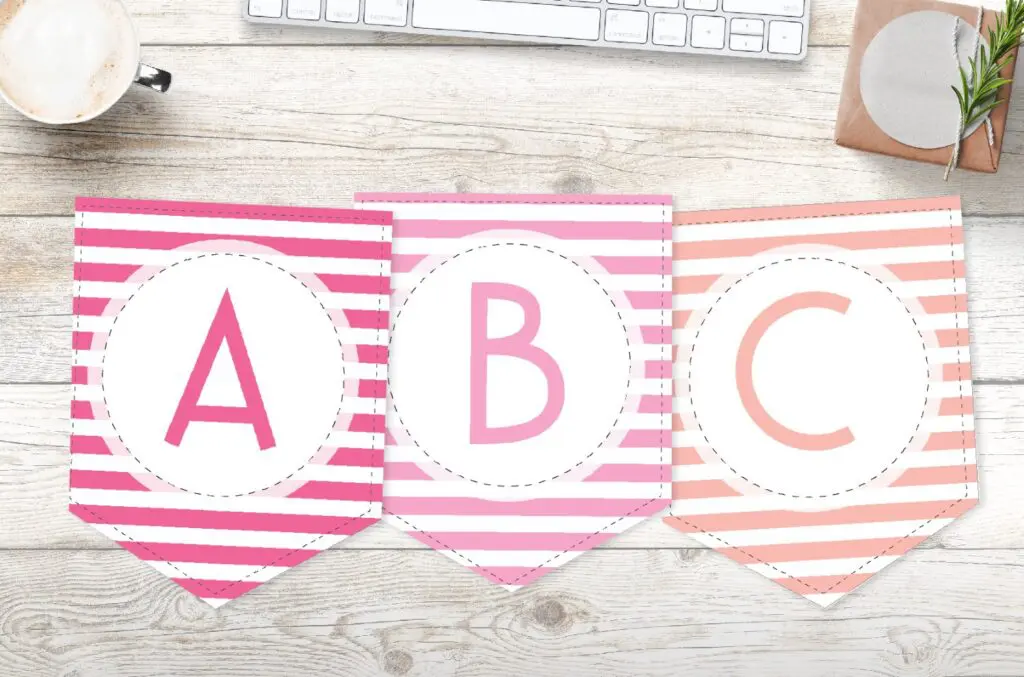 –
These floral banners look very elegant and would be great banners to display for someone more mature.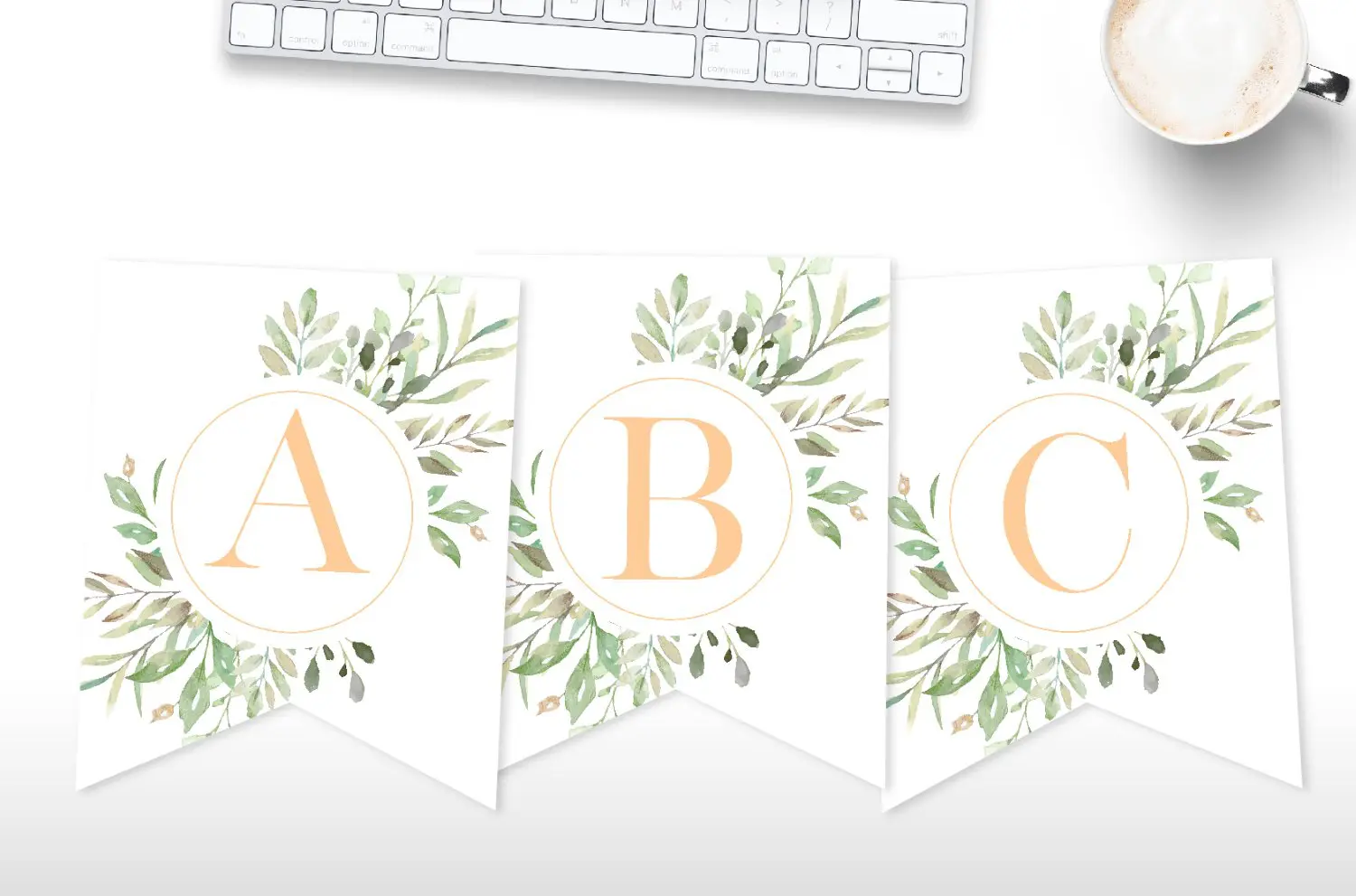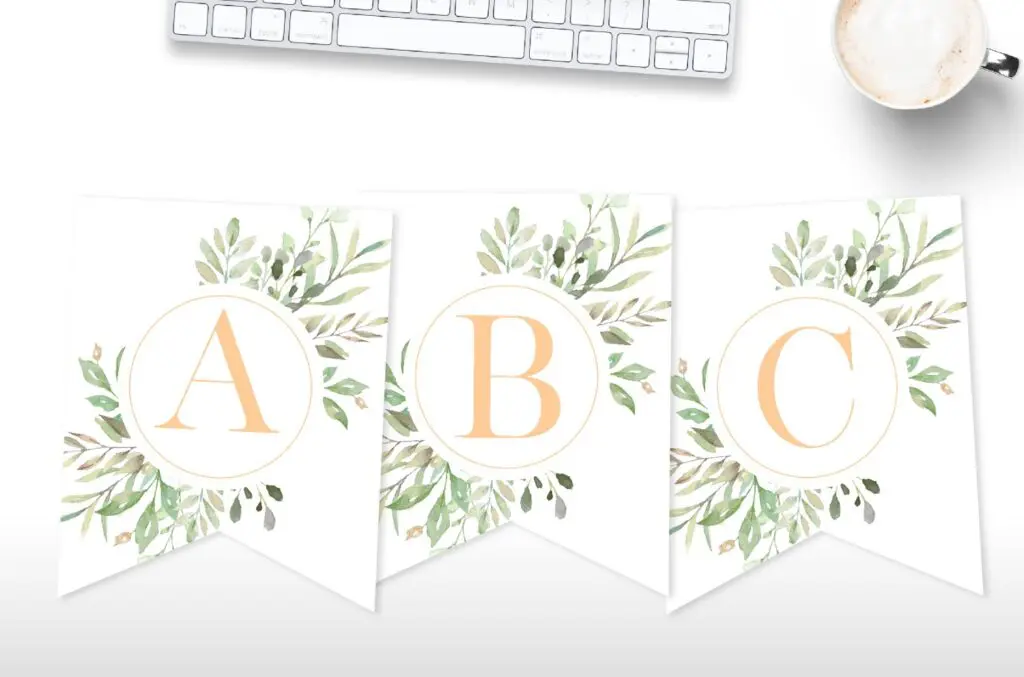 –
How cute are these happy birthday banners?! The full set has such a fun look that would suit any birthday party celebration.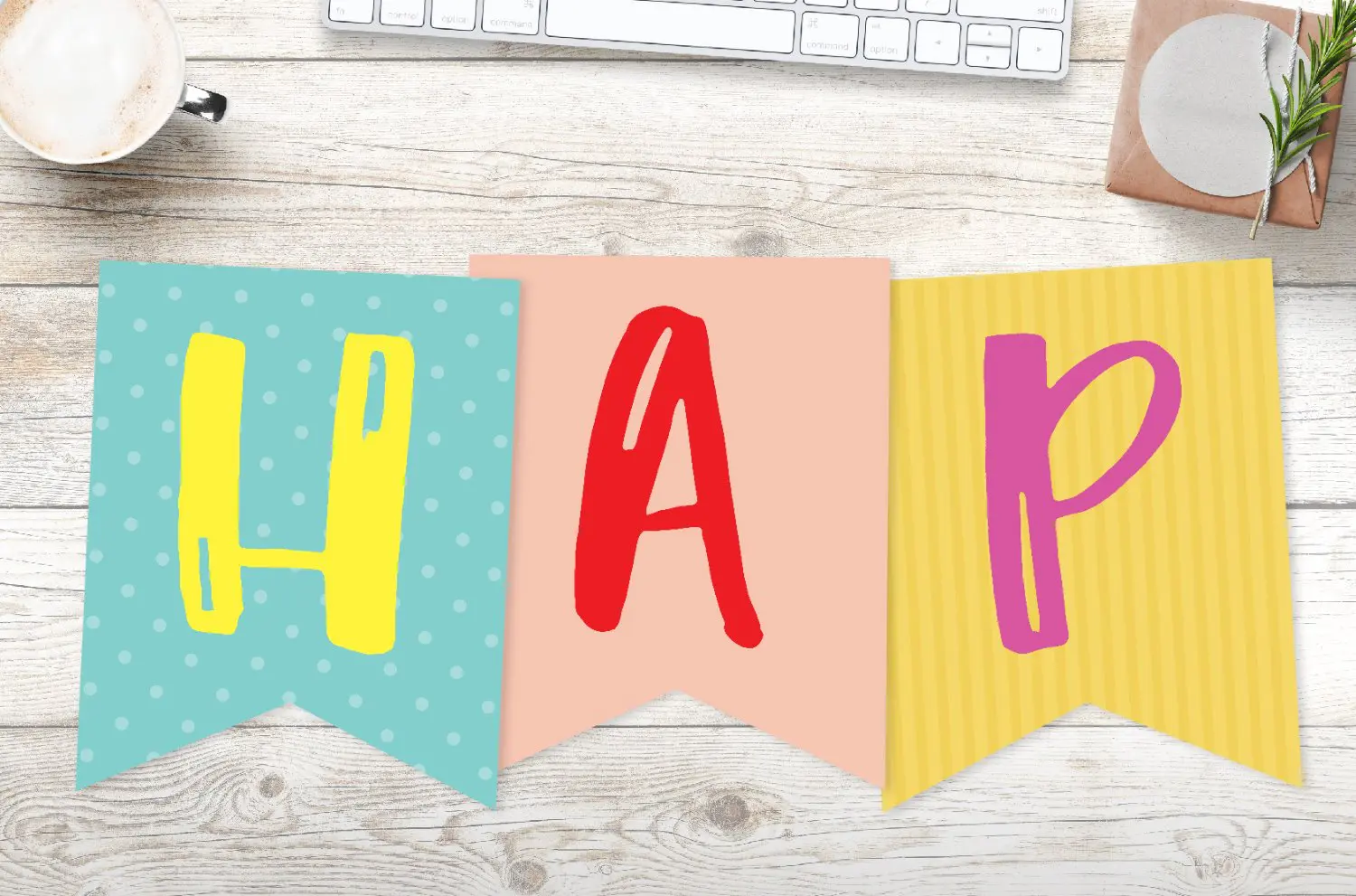 –
We created these abstract floral birthday banners for anyone who likes to keep things different than the typical banners here.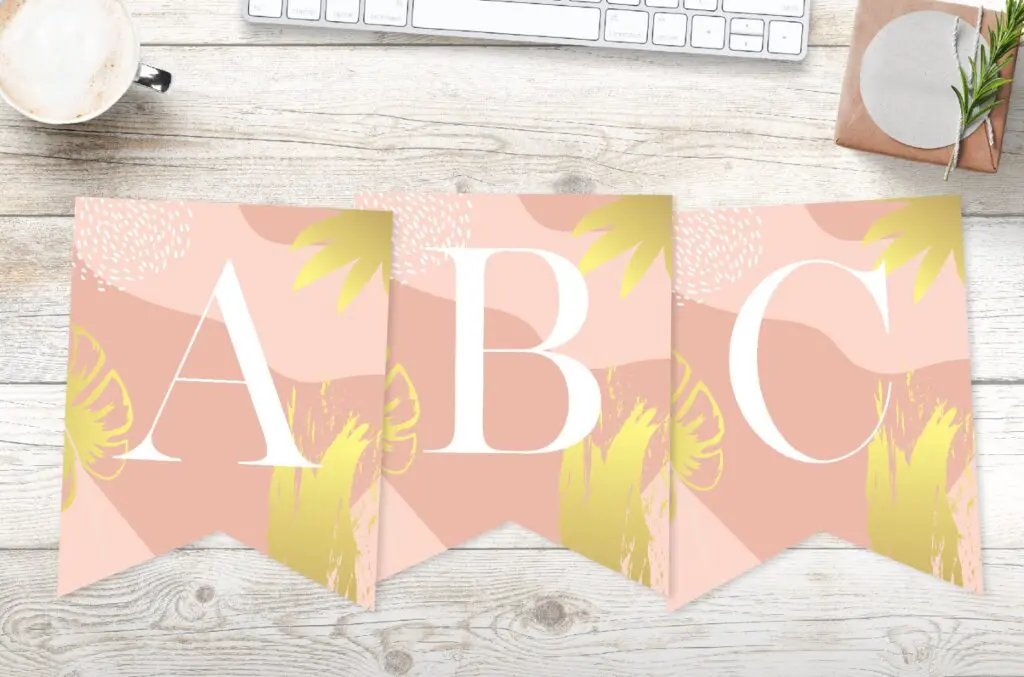 –
If you're having a birthday party for a girl then this is the banner for you. It has such a fun girly look and the birthday girl will surely love it!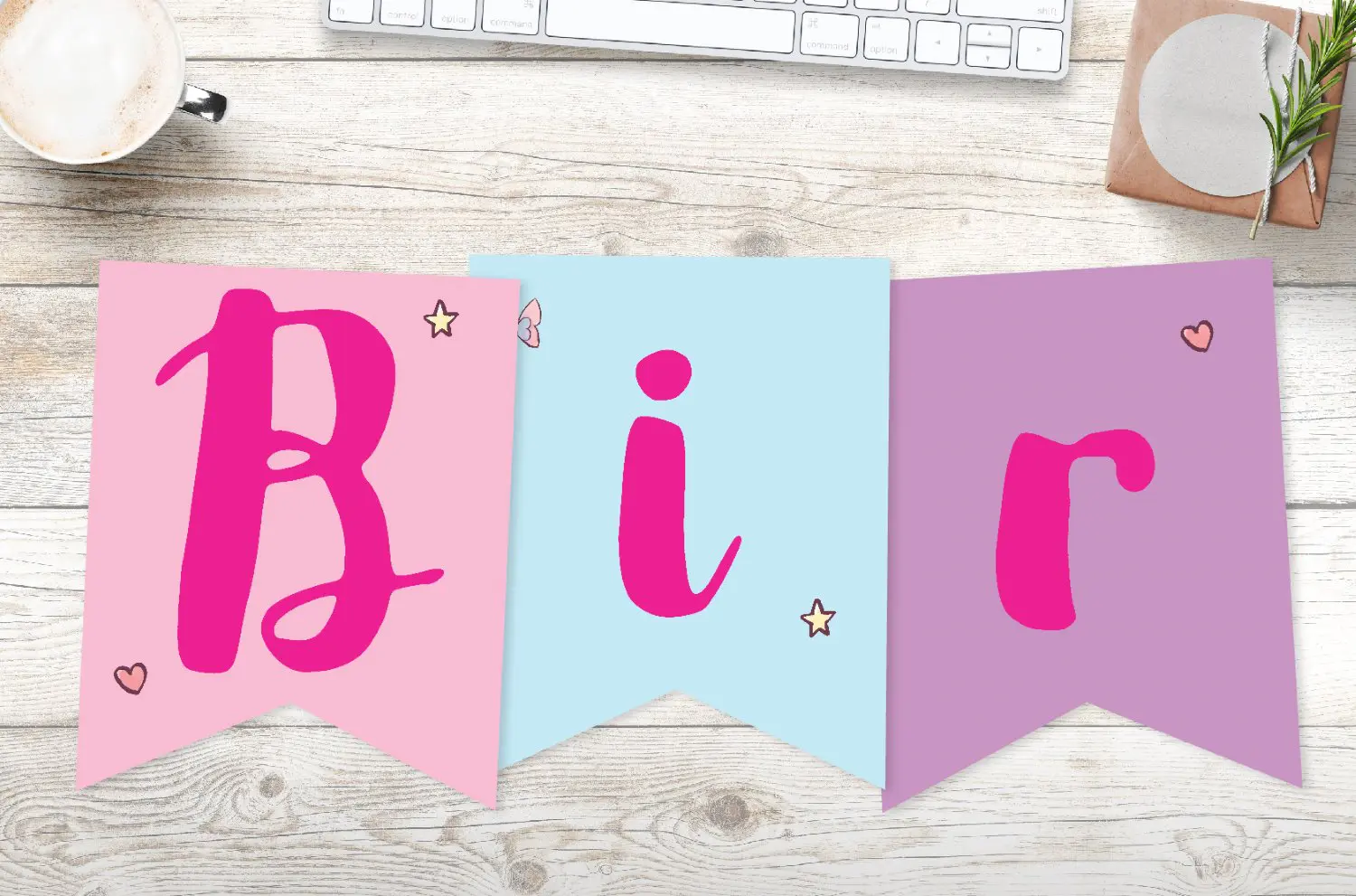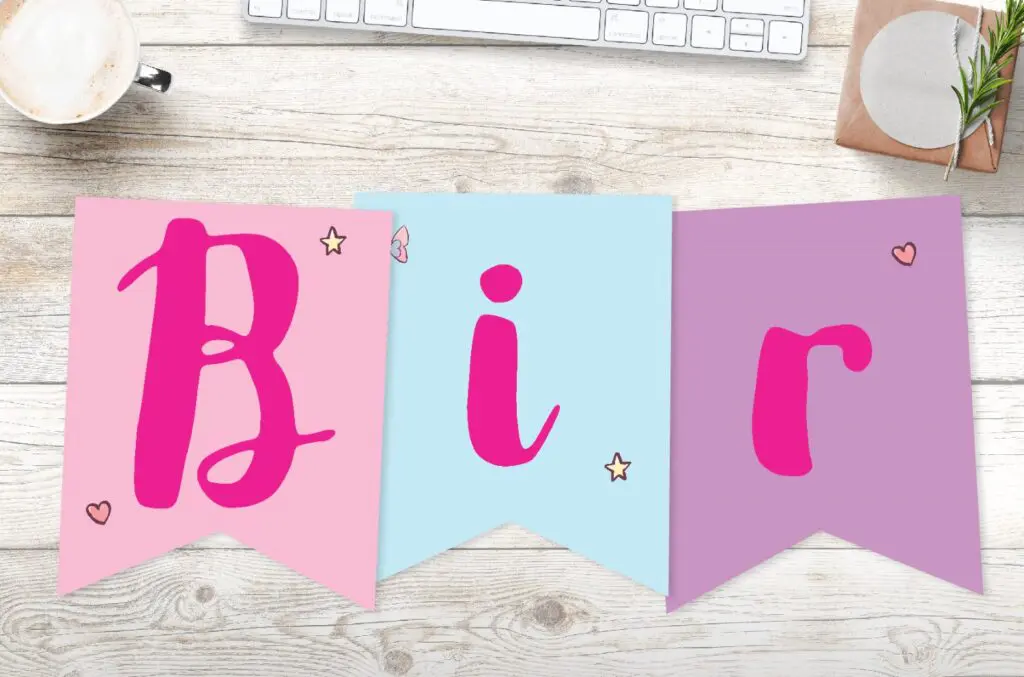 –
These black and gold happy birthday banners are so popular as they are so unique and look very elegant. They also stand out very well. If you're having a birthday celebration that doesn't need all of the fun or wacky decorations, then these banners are definitely one you should use.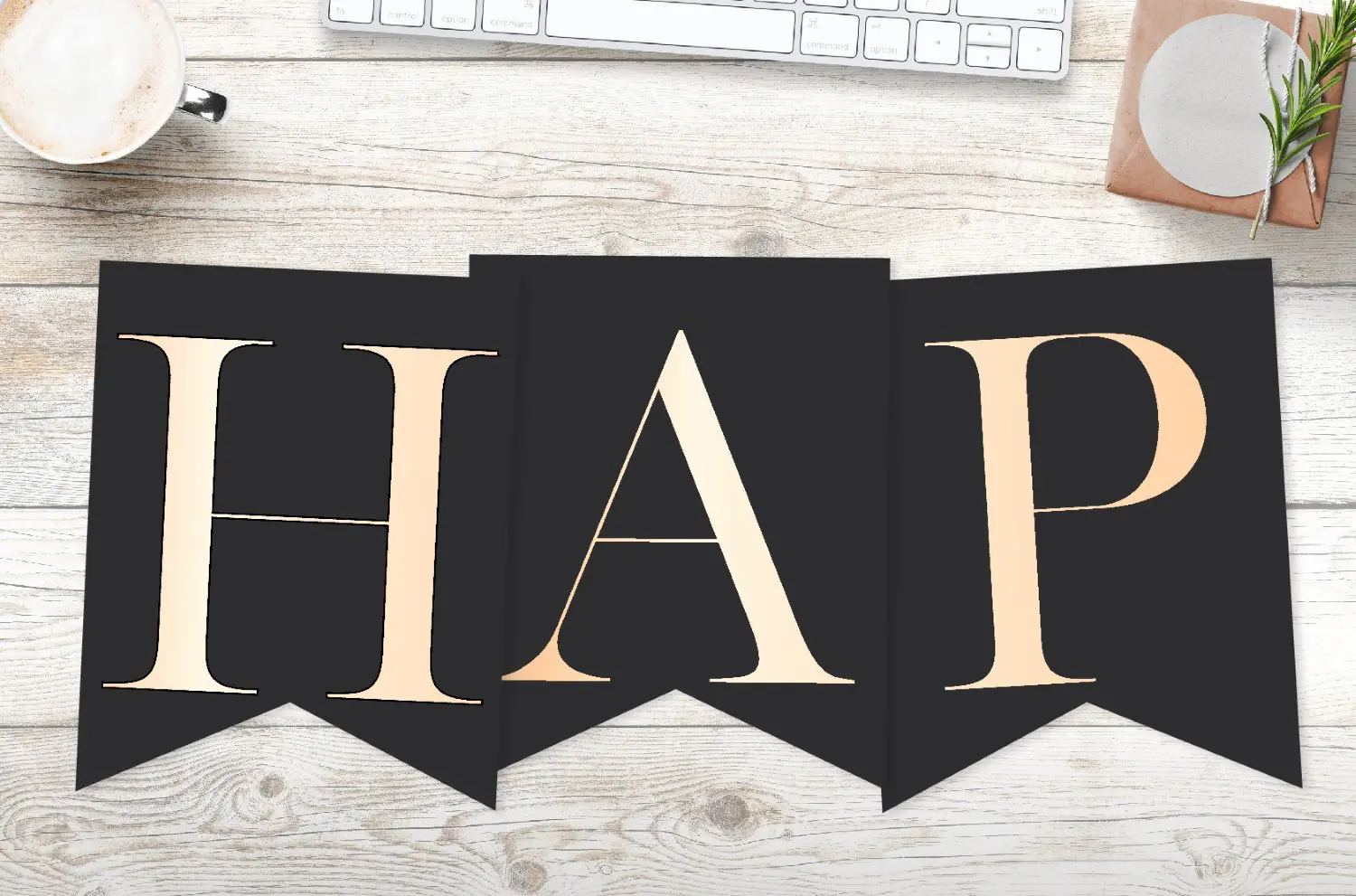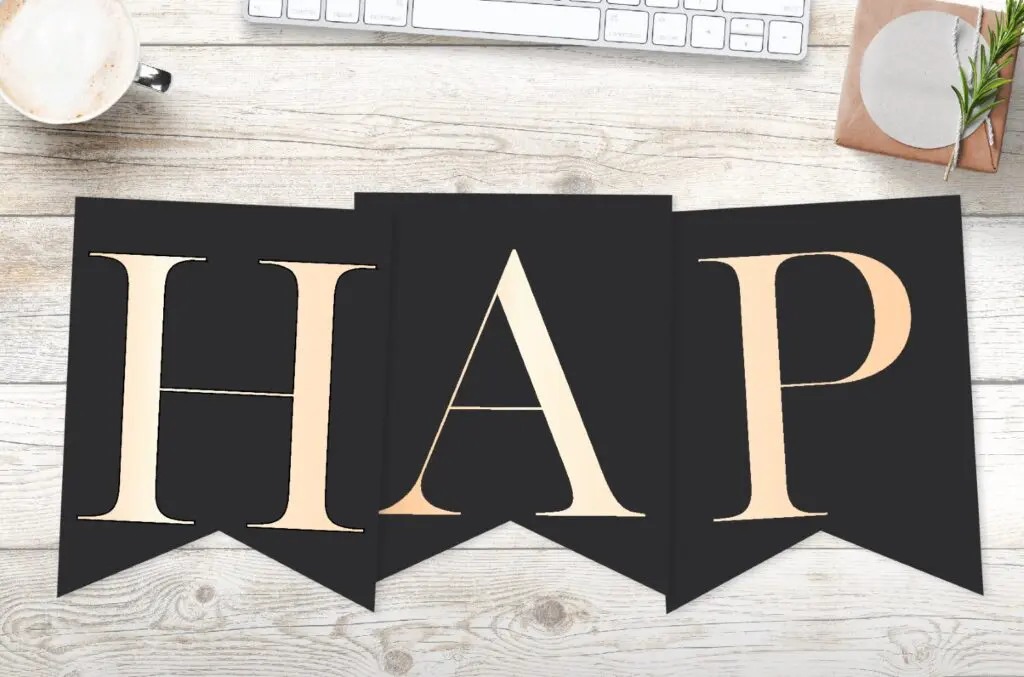 –
A full set of colorful striped pattern banner letters that look great and fun for any birthday party or celebration.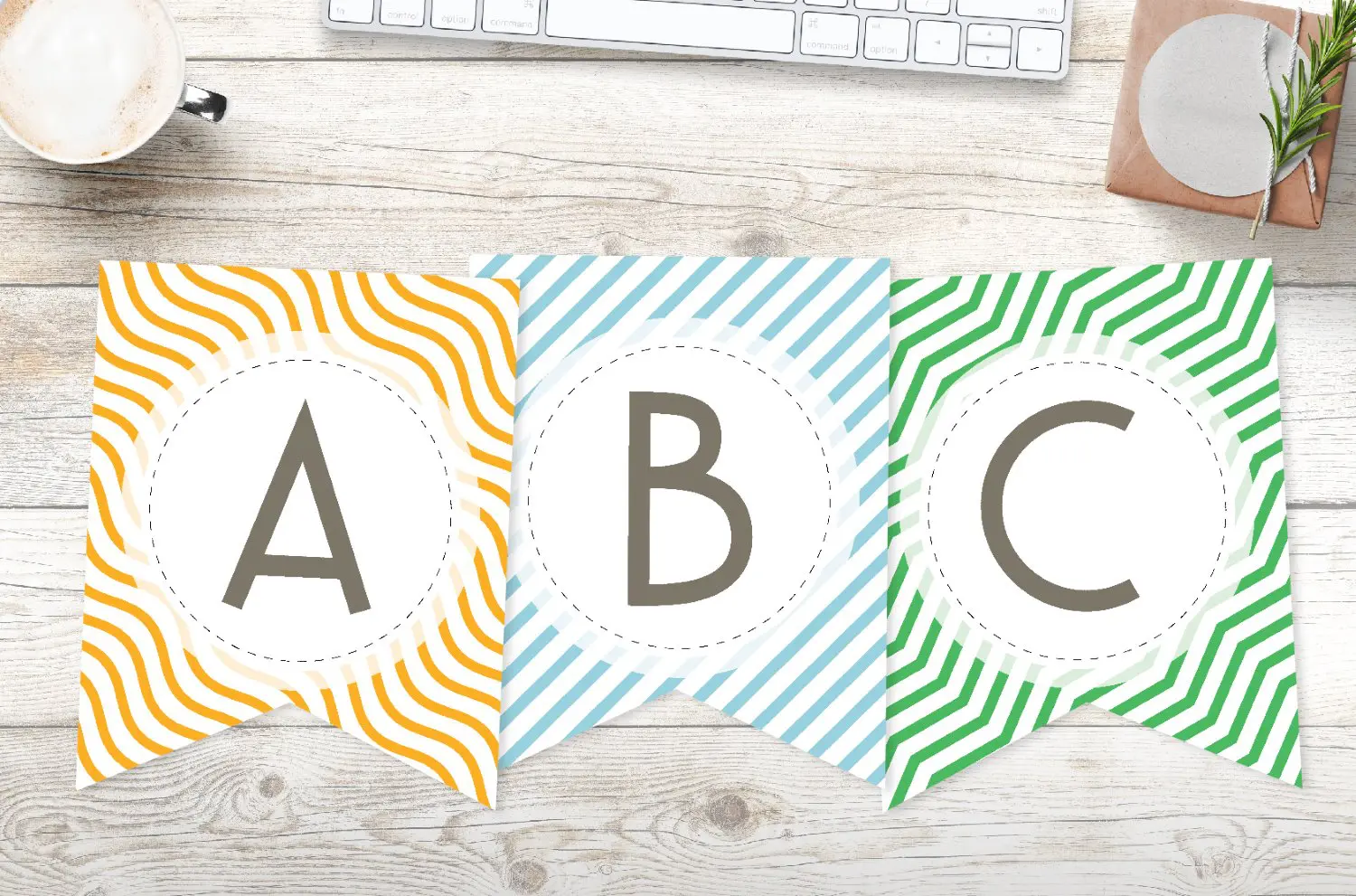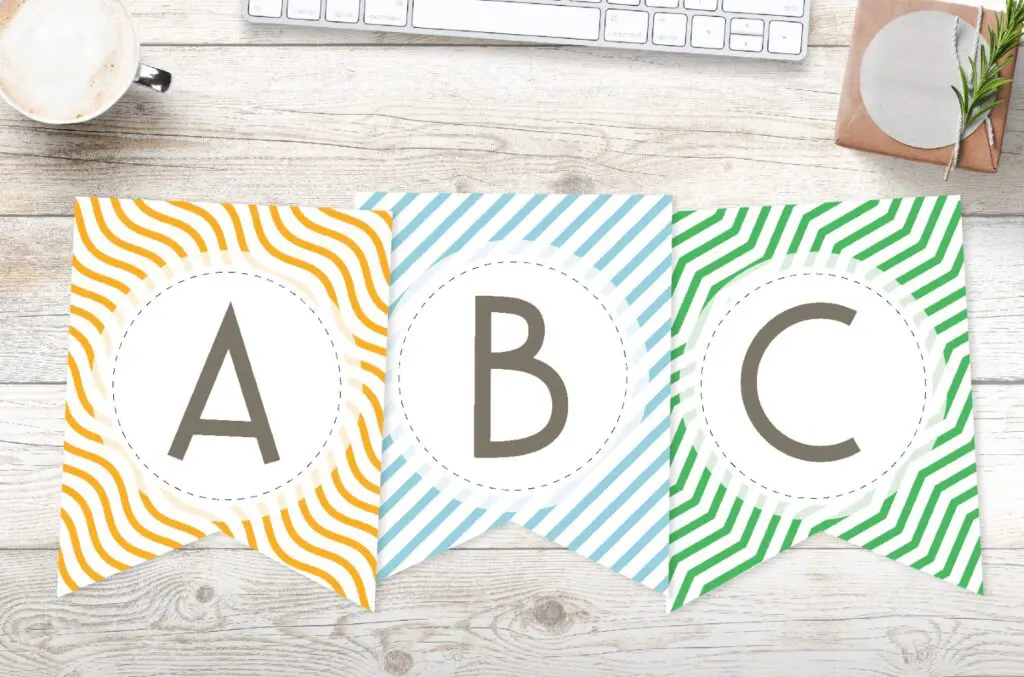 –
If you're looking for something rustic then these burlap style banner letters will look great at any barn party!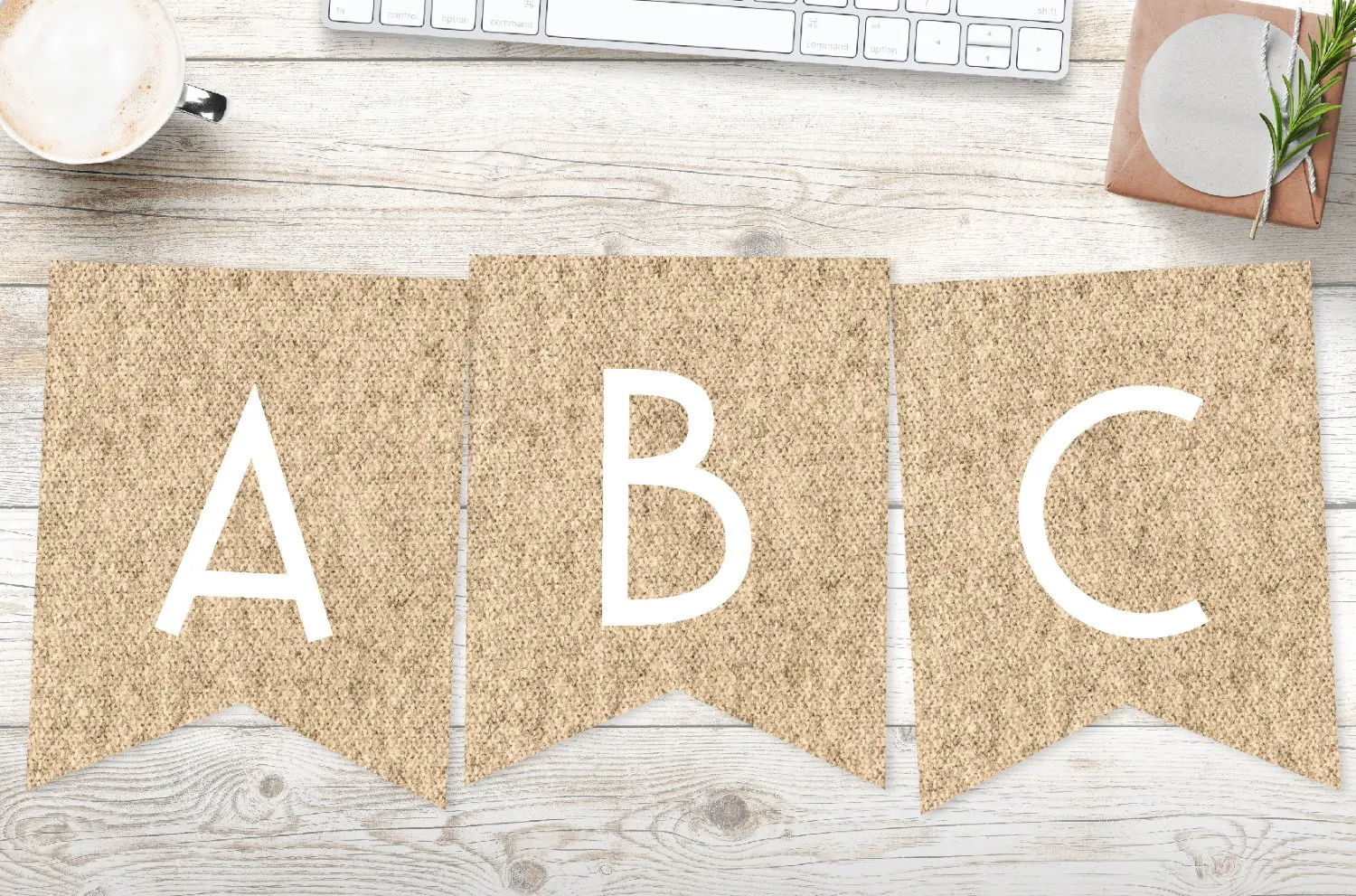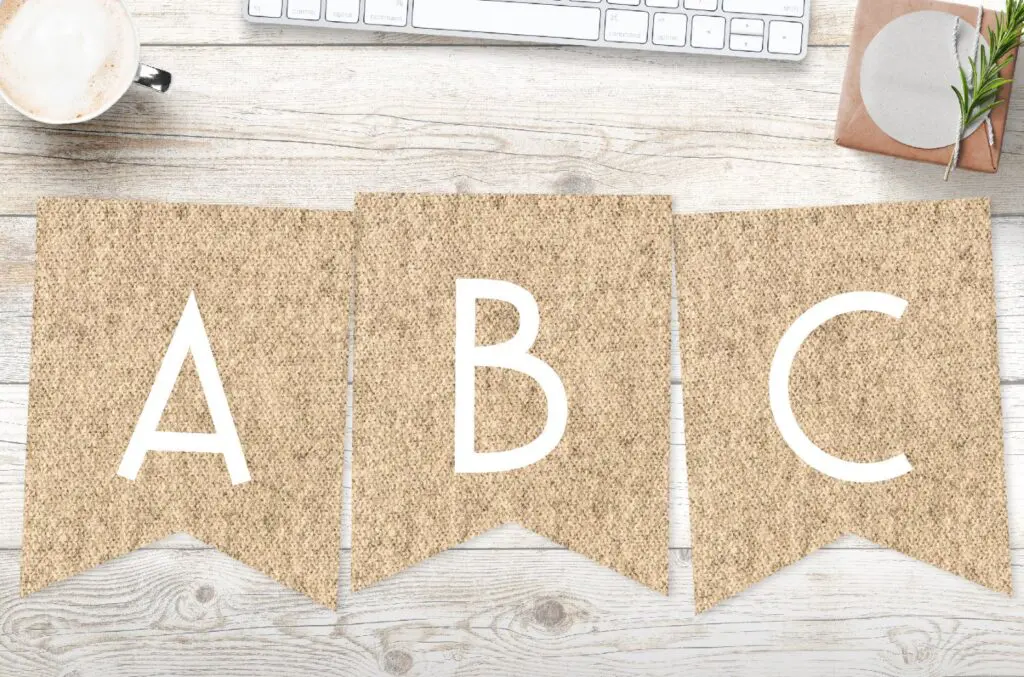 –
These fun abstract banner letters really help add sparkle to any birthday celebration.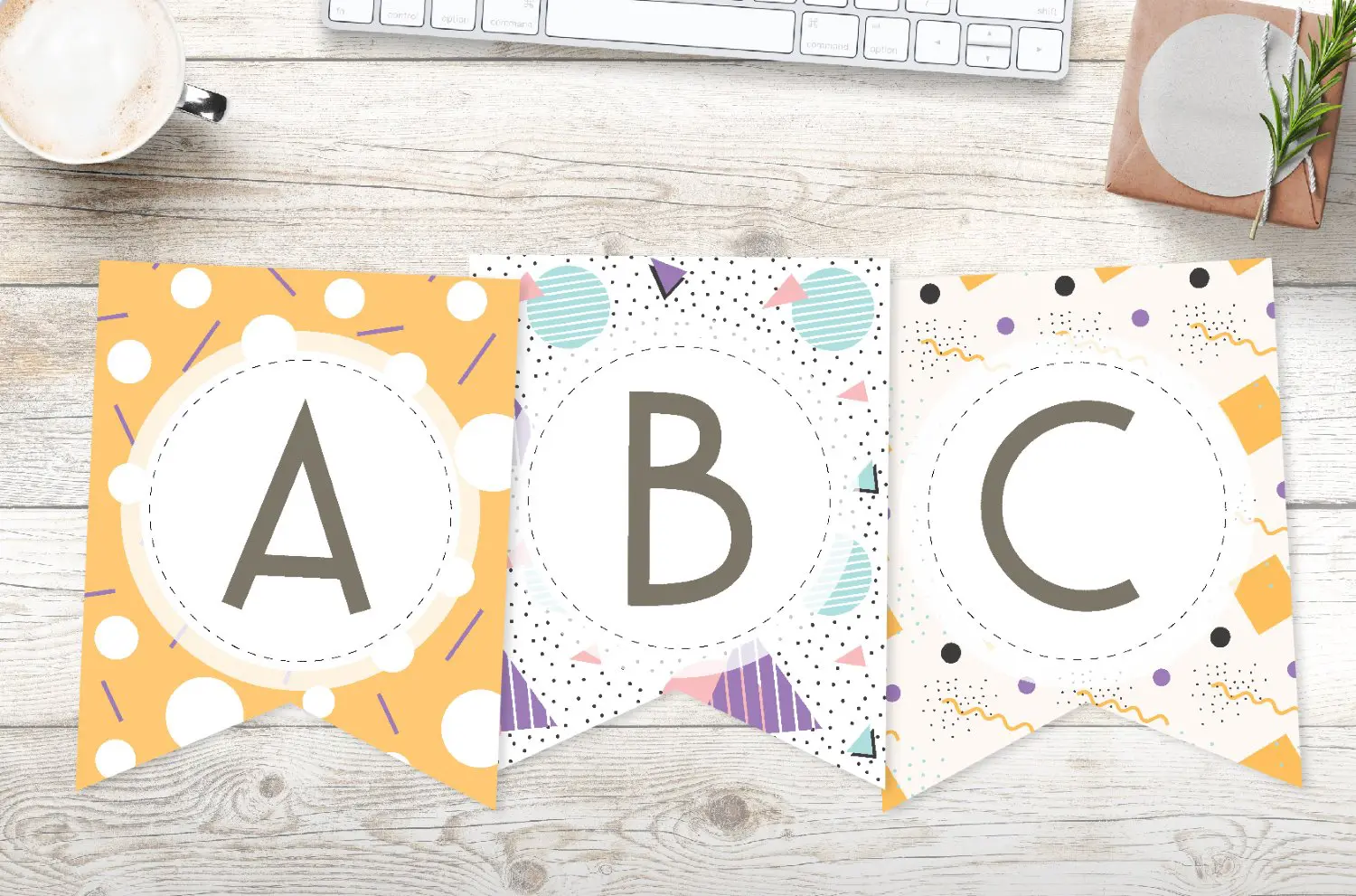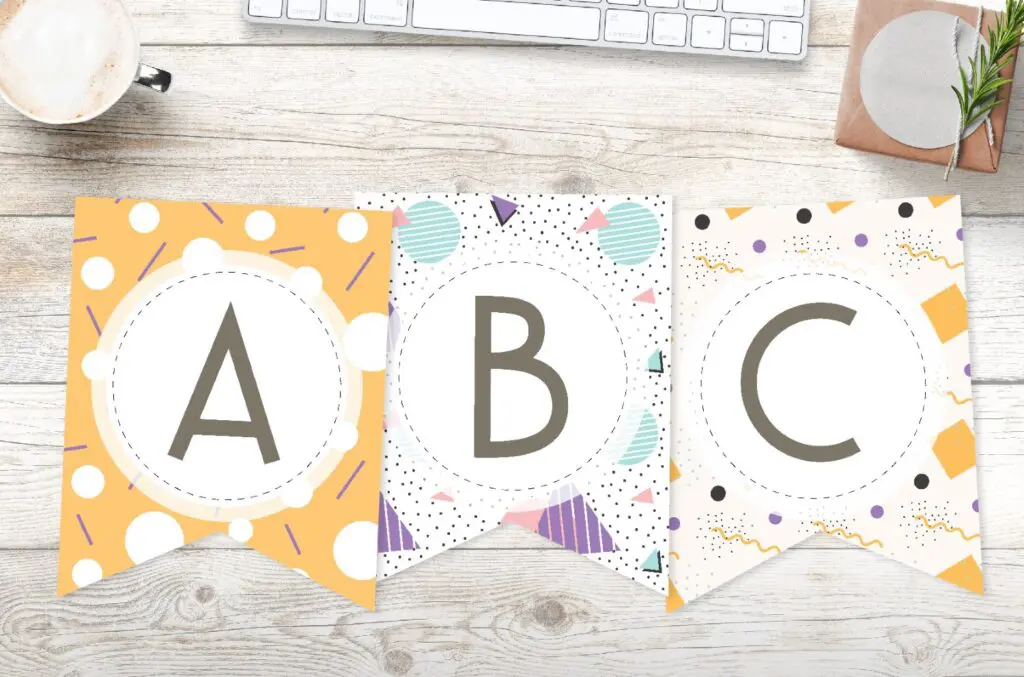 –
This banner is so pretty, with the colorful botanicals that decorate each banner letter. You'll not find a banner like it as it's so unique. These look amazing when printed and you can use them for any celebration.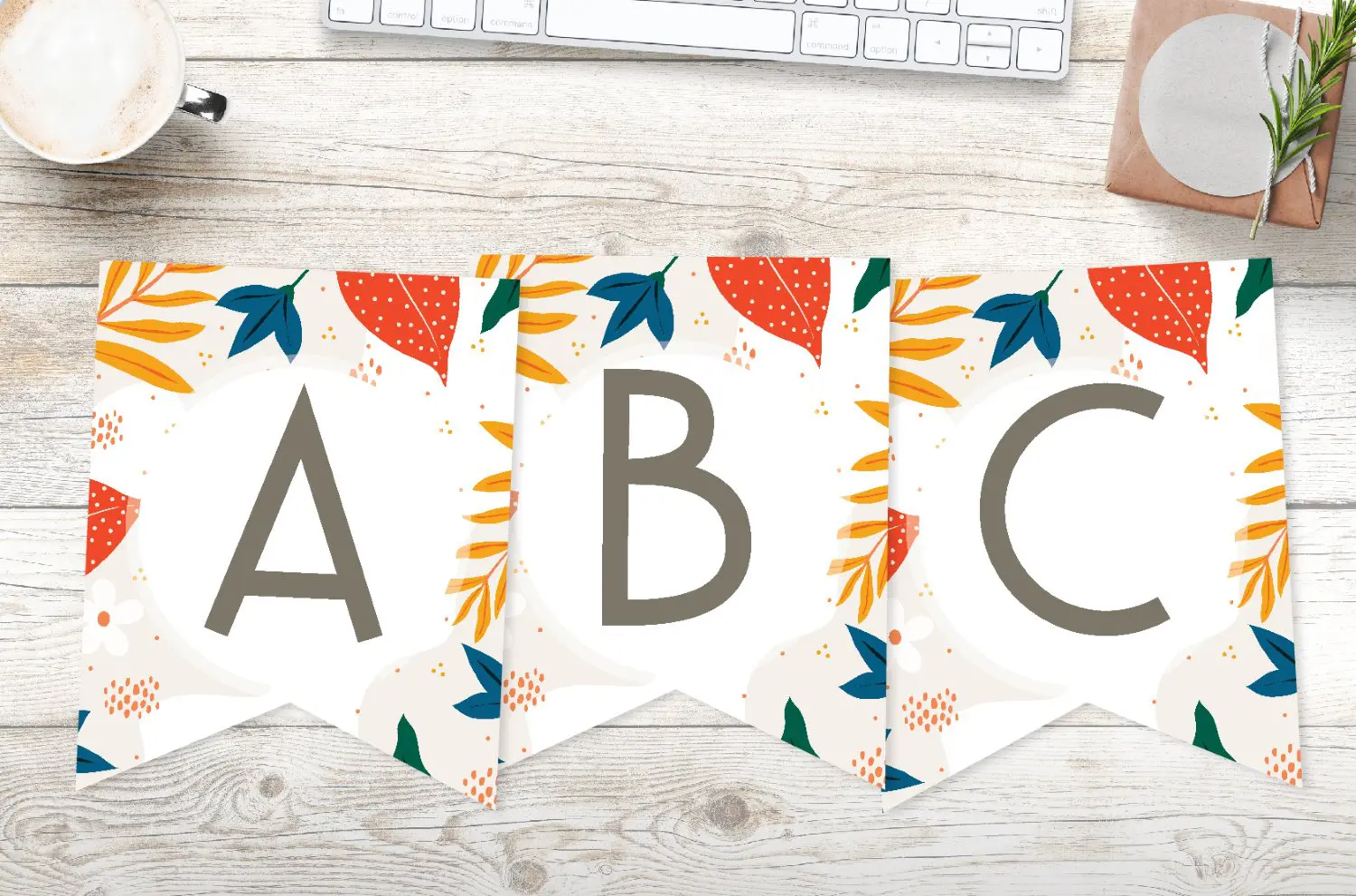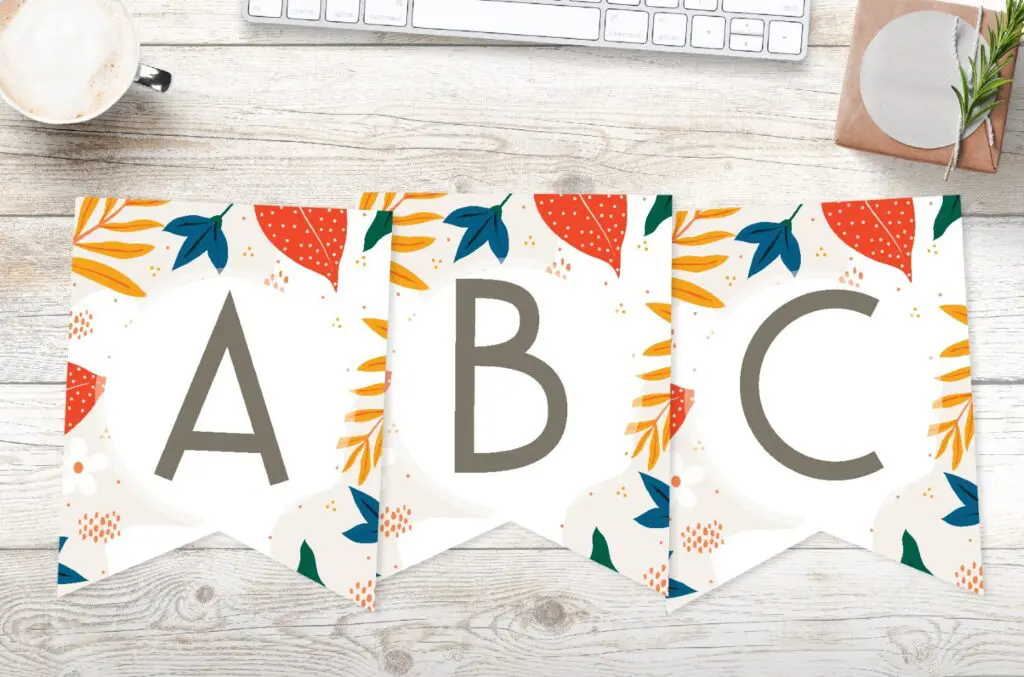 –
This banner design is so cute and elegant and would be great for a 1st birthday or baby celebration.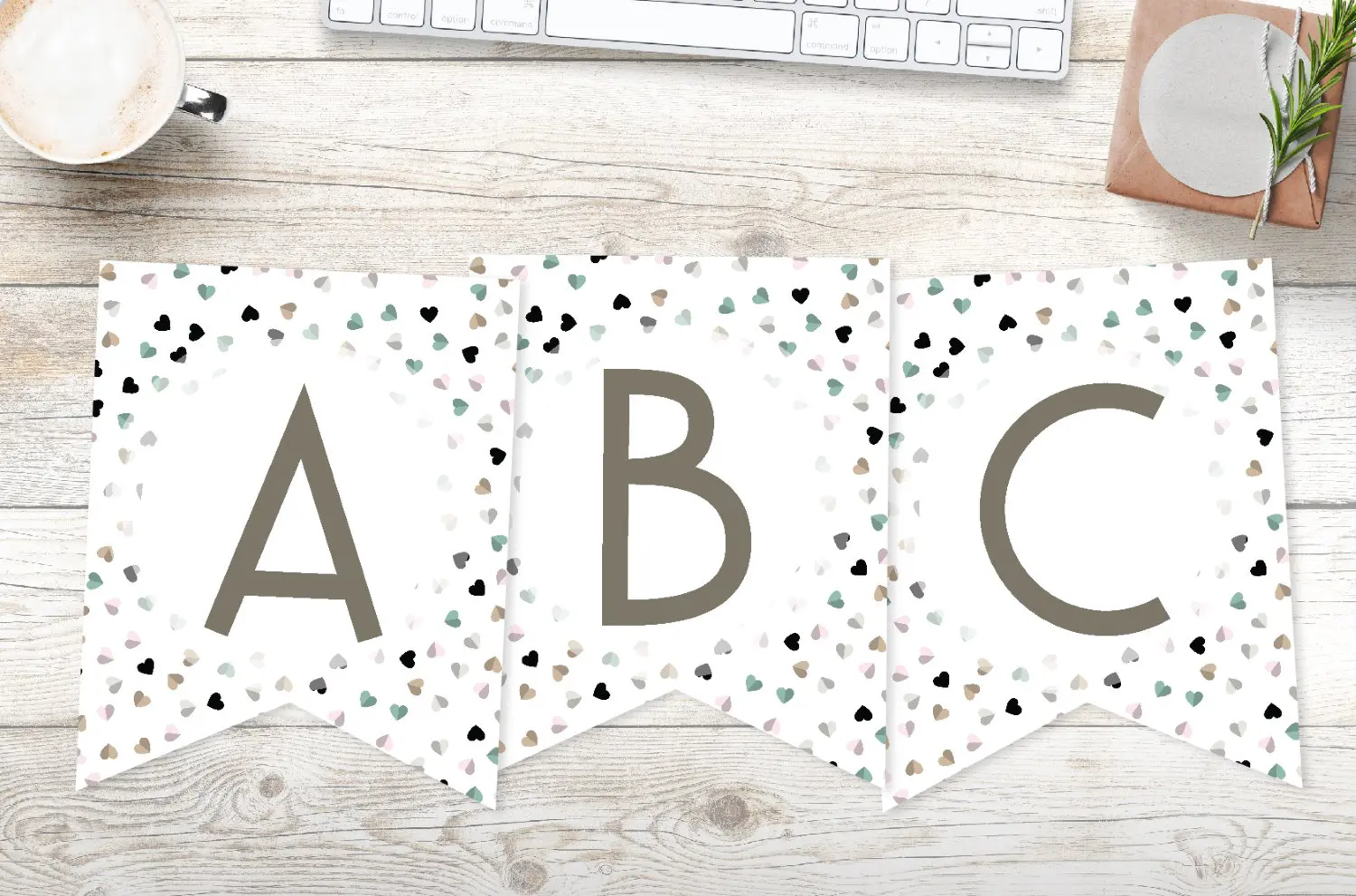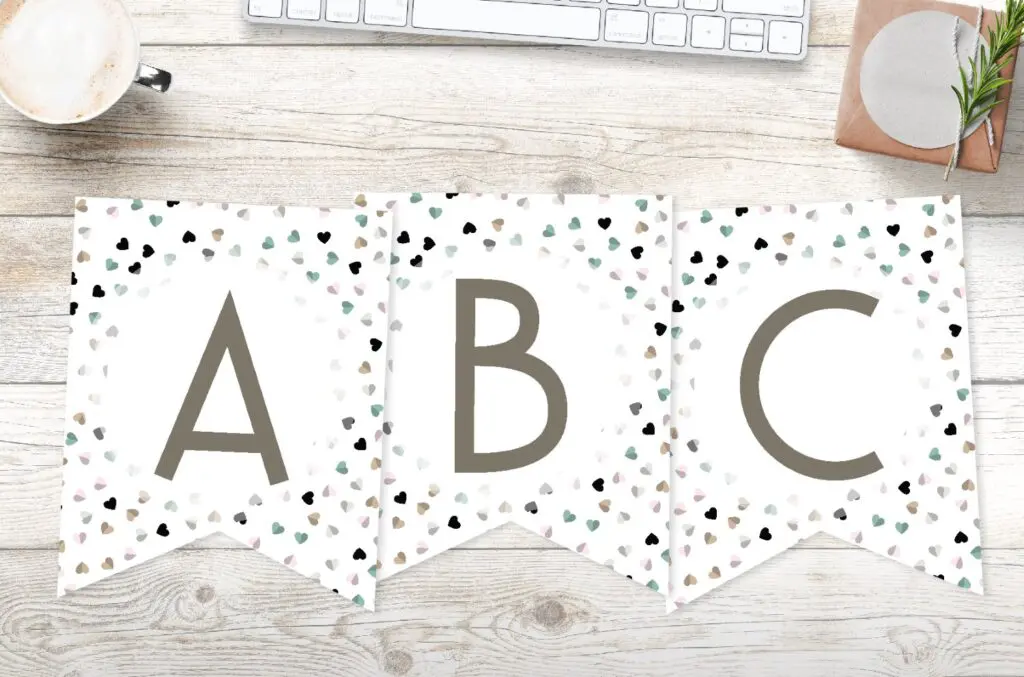 –
Print these colorful polka dots party banner letters for any fun birthday party celebration.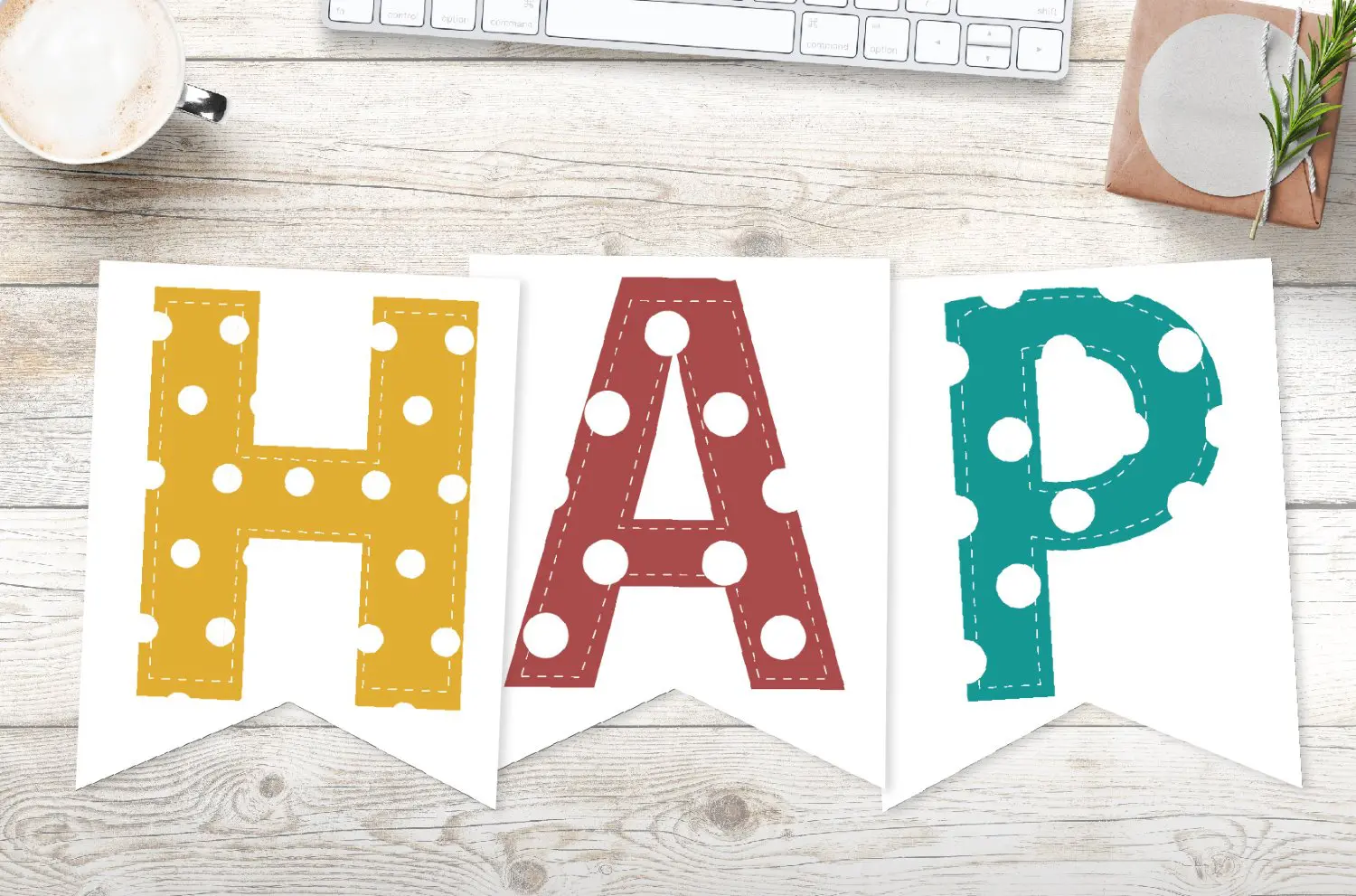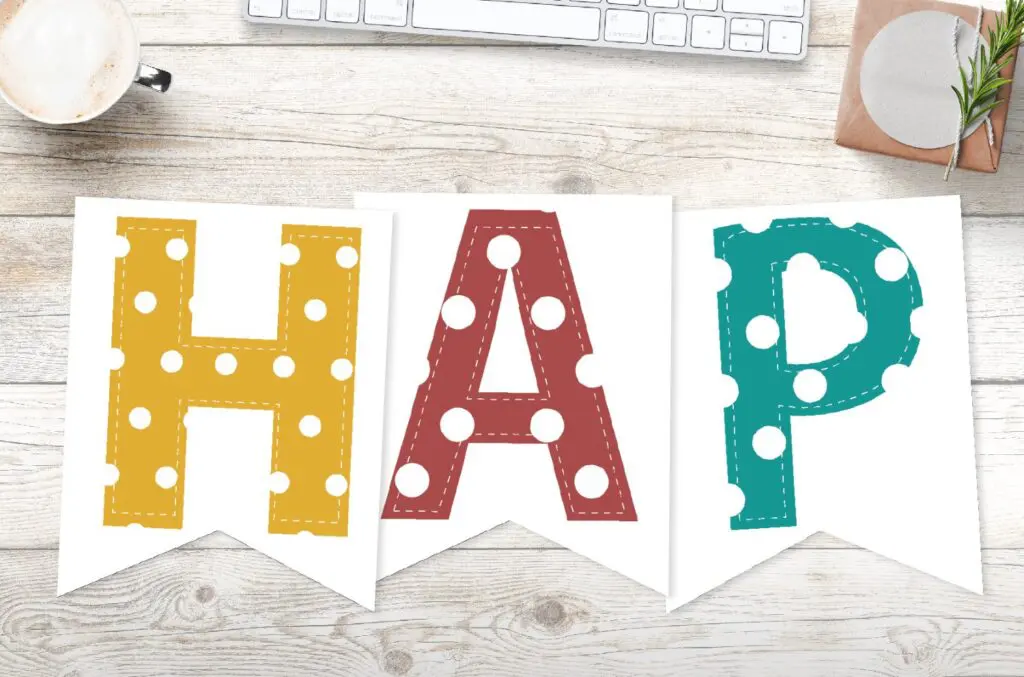 –
These party banner letters look amazing and of such high quality. There's no need to buy a banner when you can print it yourself at home and have it hanging within minutes.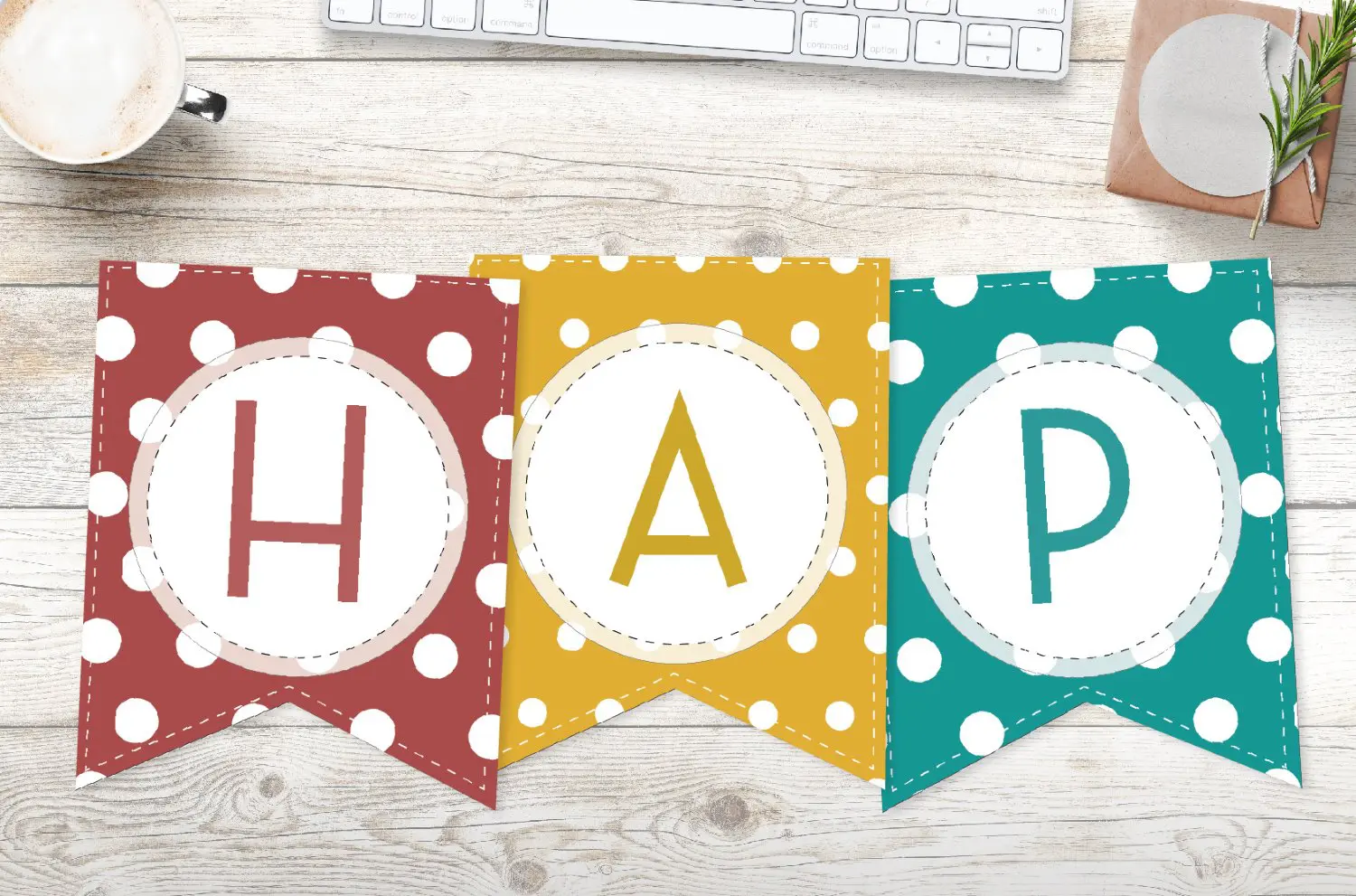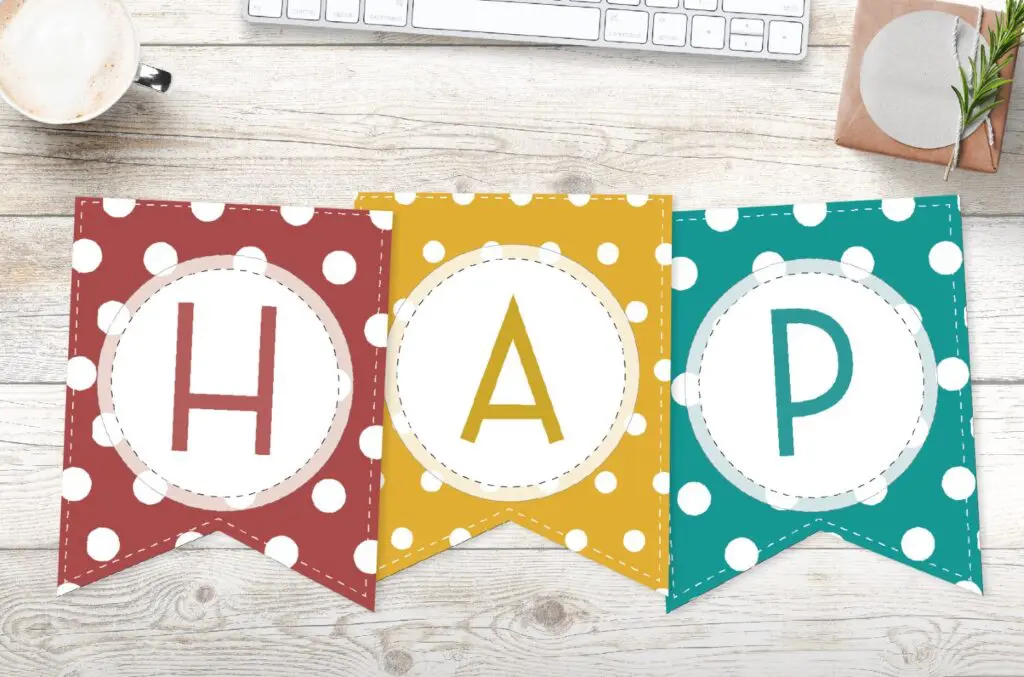 –
Gold birthday banners are very popular and this collection of banner letters have a gold leaf effect that really does have a touch of class. You can write any message using these letters and create the decoration you need with ease.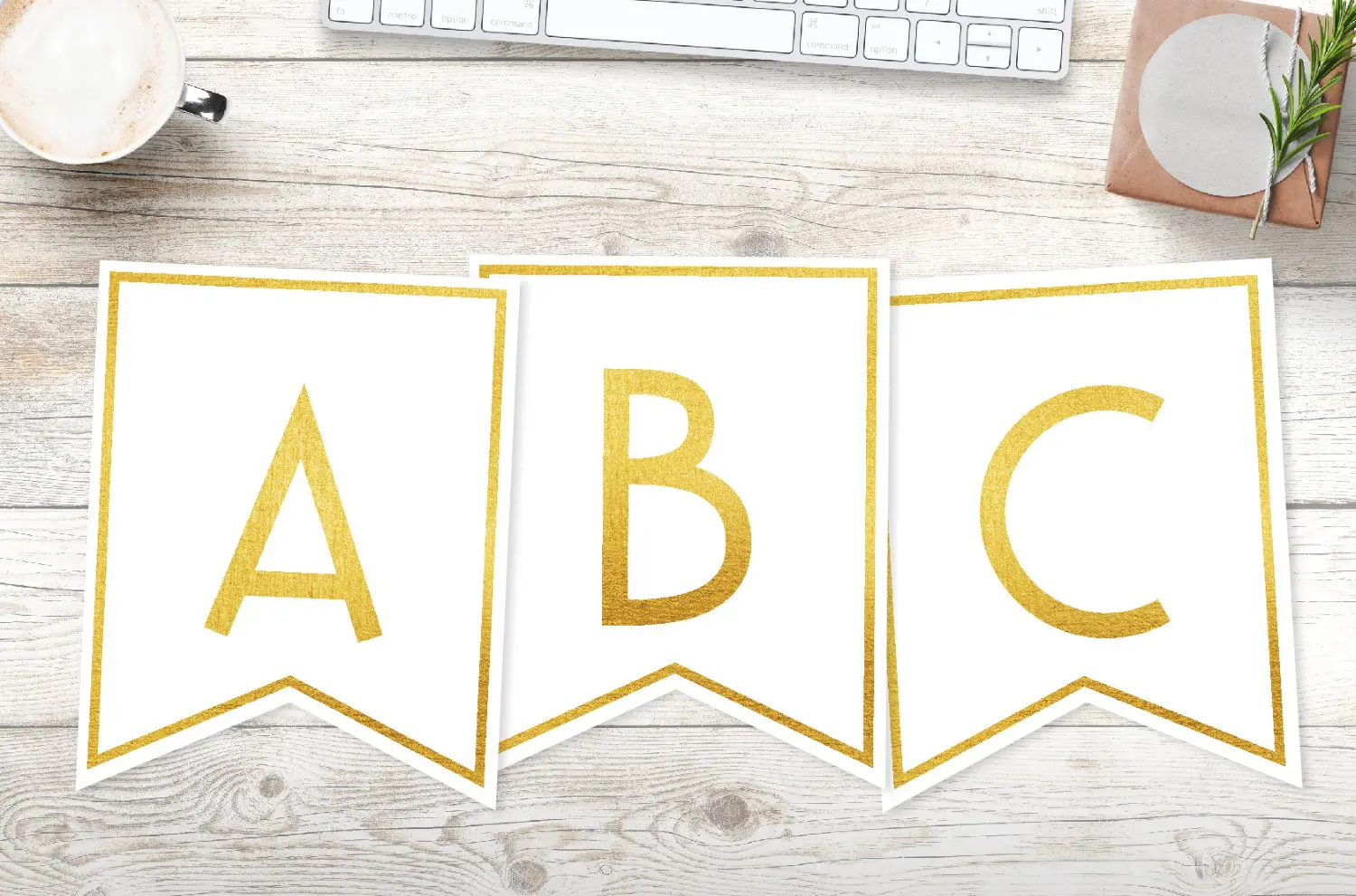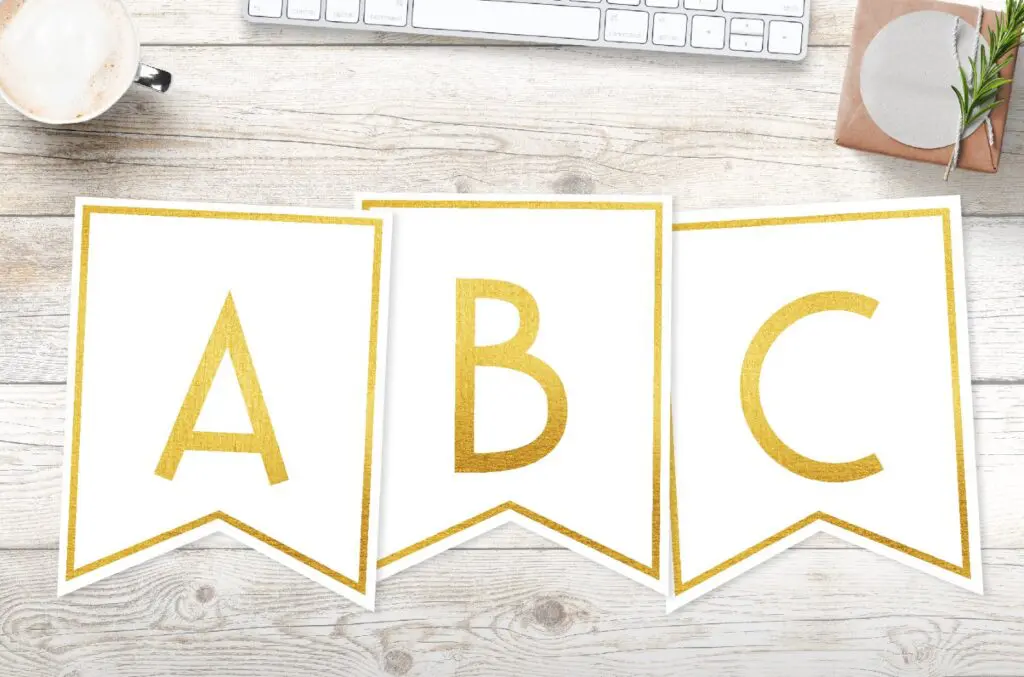 –
Another set of gold banner letters that have more gold on them to create a high-quality effect for any birthday party or celebration. They really do look so good when printed, you're sure to love these!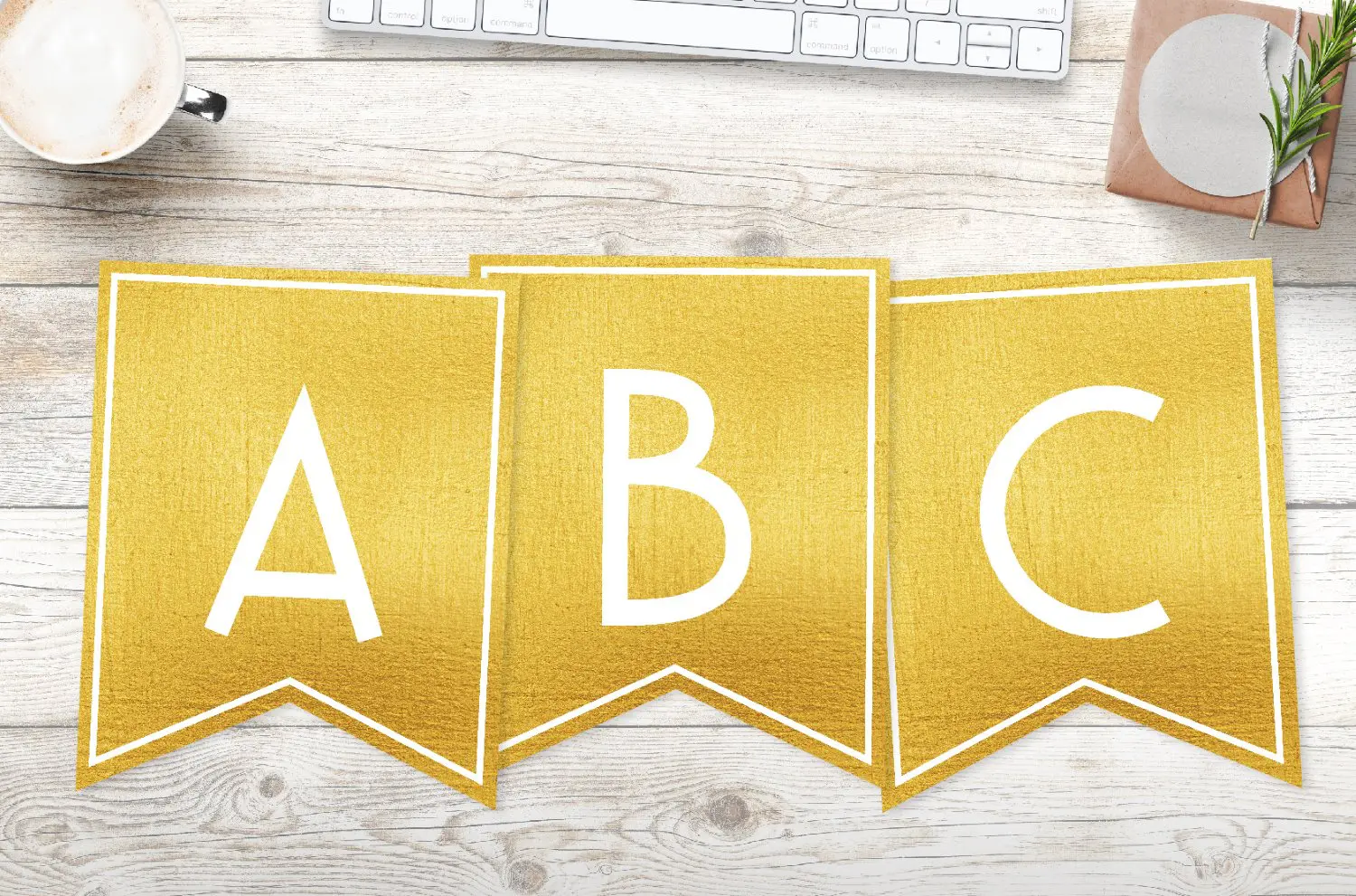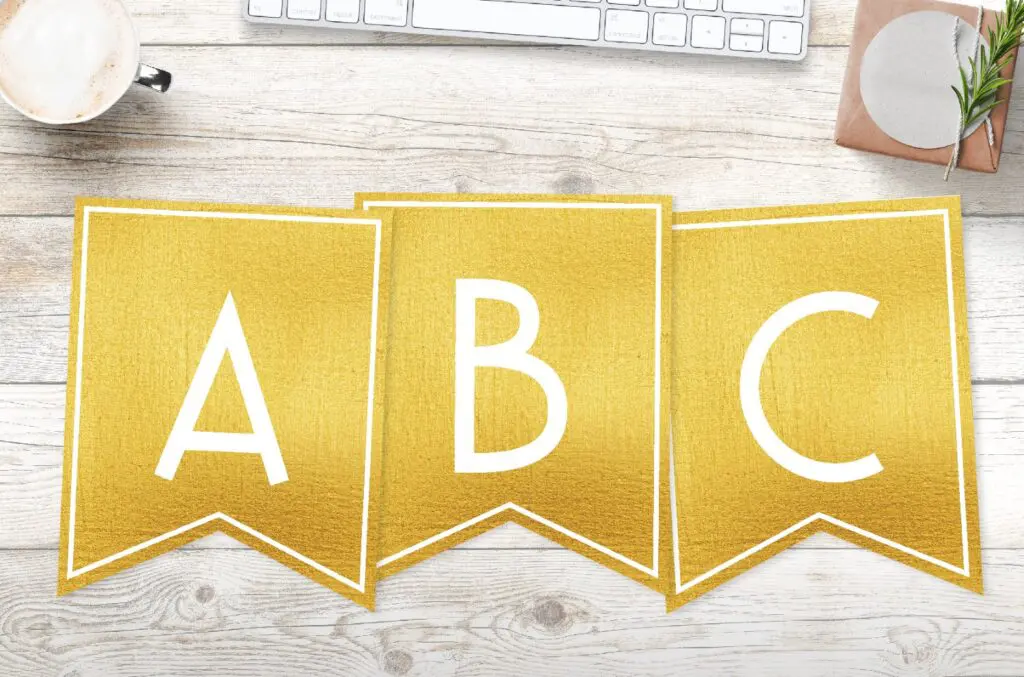 –
If you're celebrating a girl's birthday, then these pink banner letters are definitely a girly style that will go down well with the birthday girl! These letters are in two shades of pink, so you can create a cute banner easily.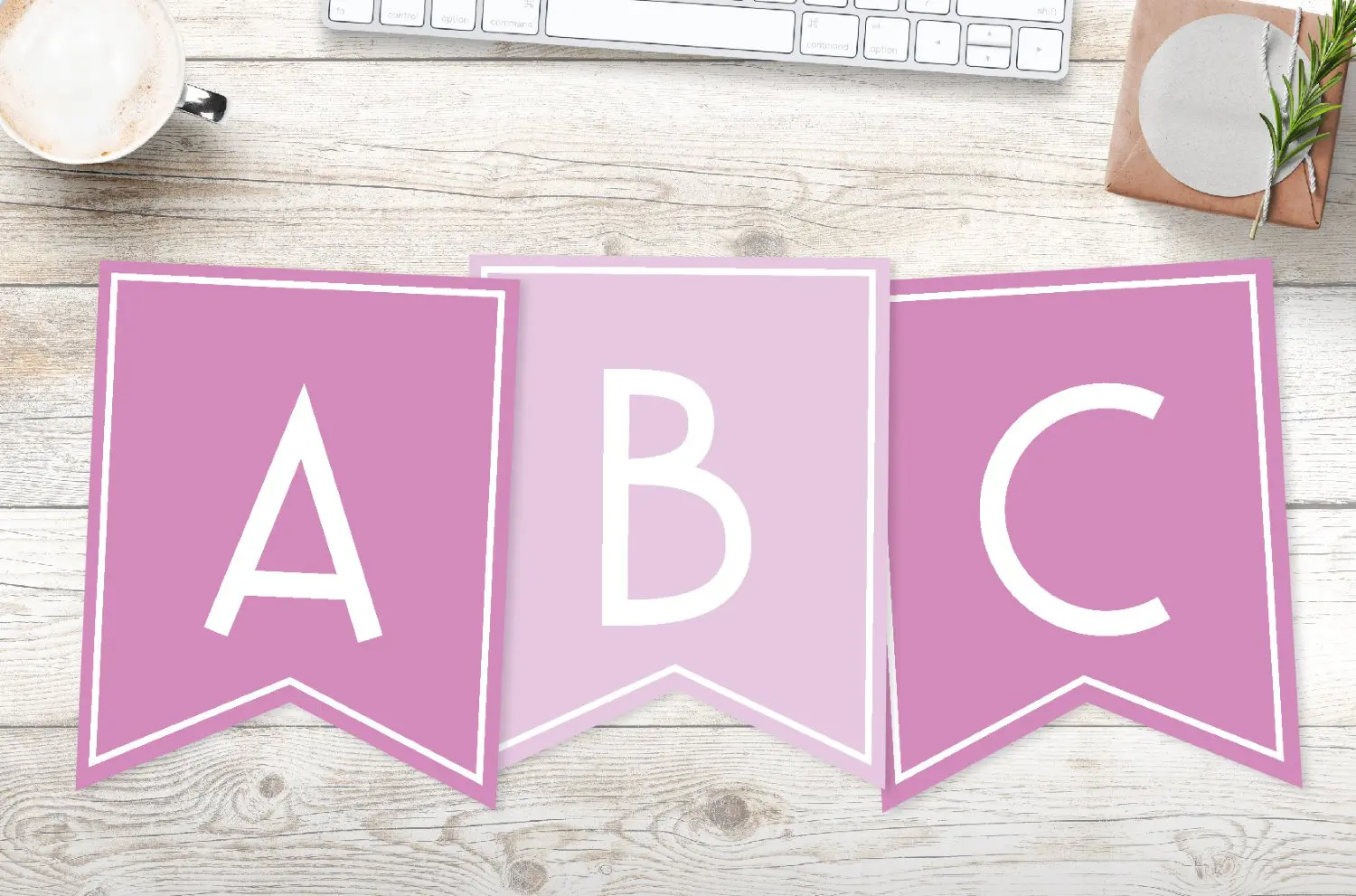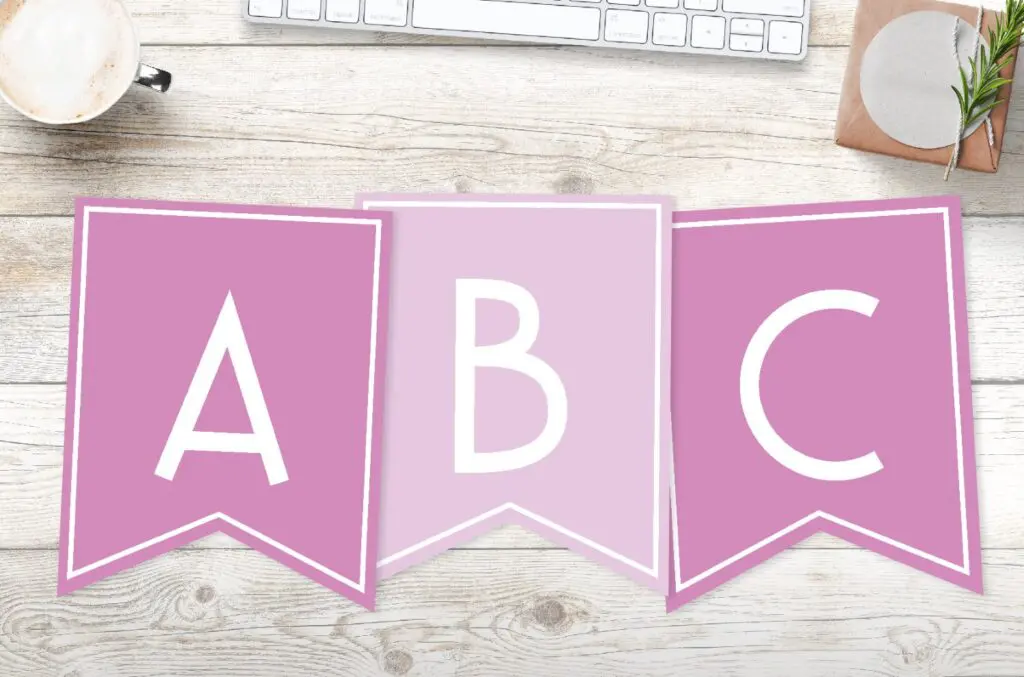 –
These boys' blue banner letters are very popular. They have cute blue and pastel blue colors and can be used for boys' birthday parties, or even babies of any gender. The baby blue colors are just so cute.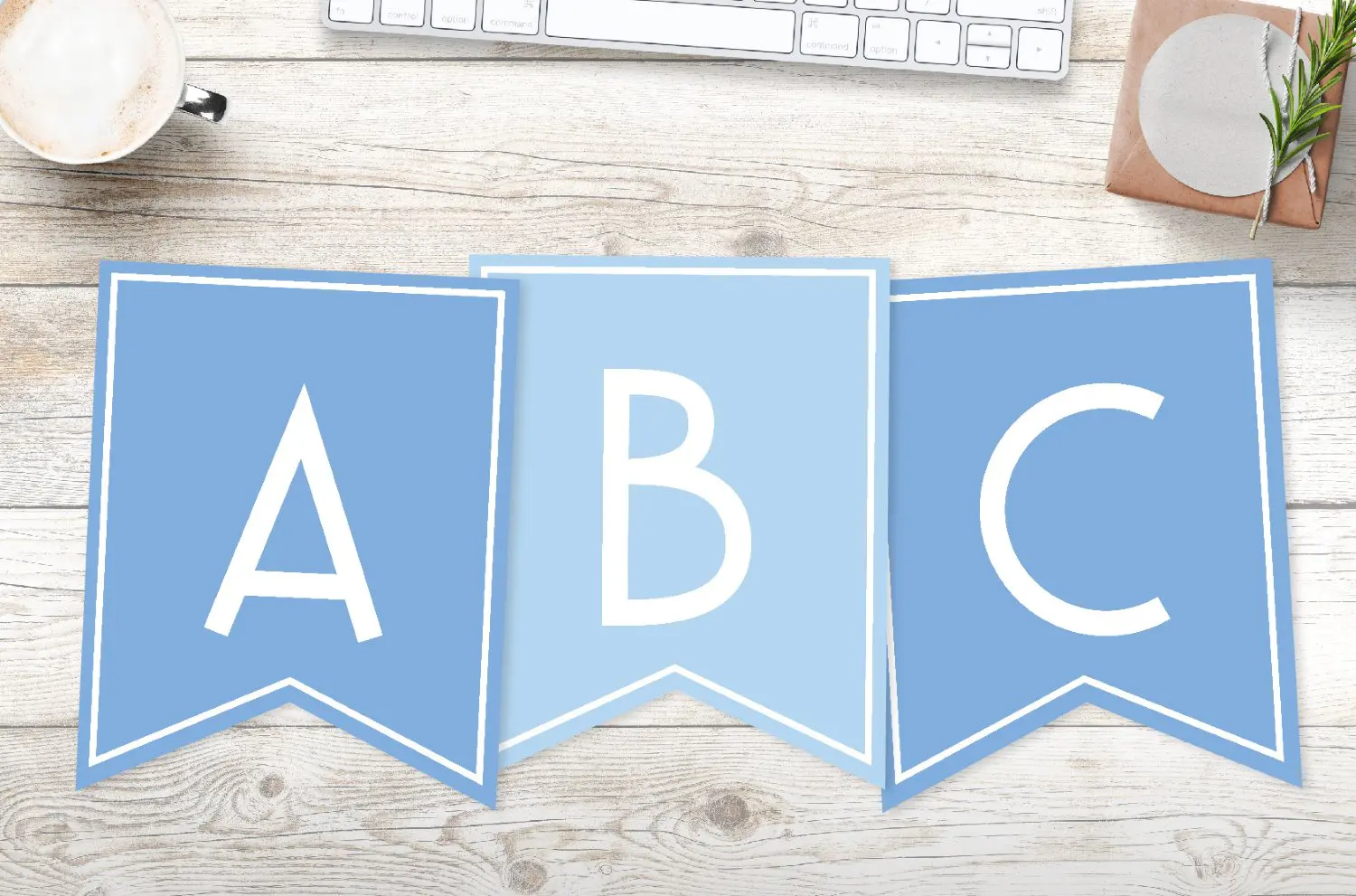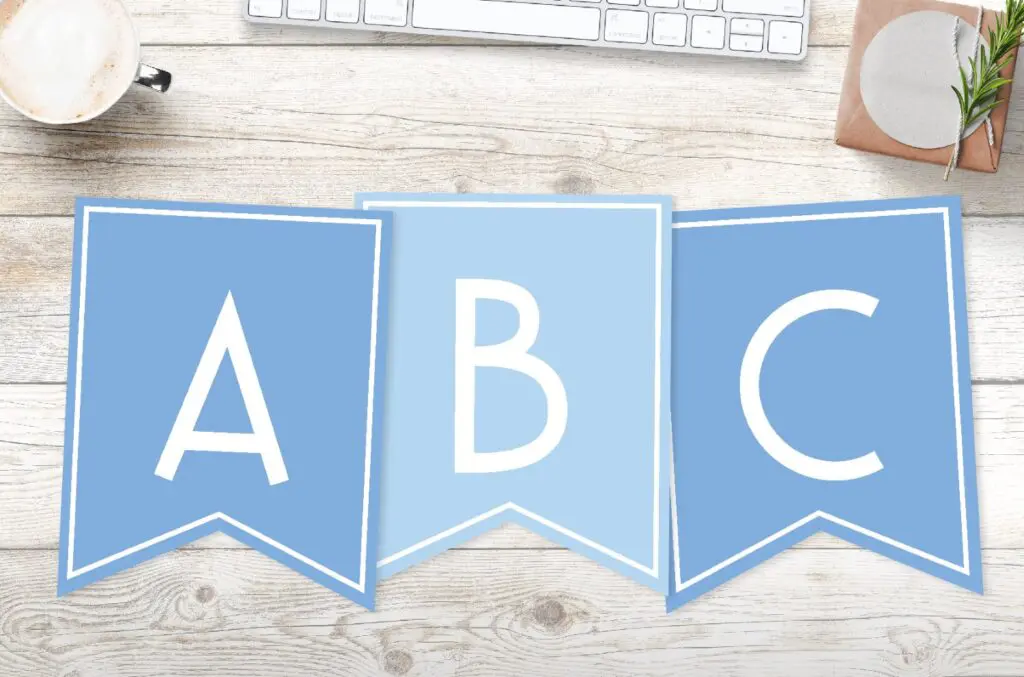 –
These colorful banner letters are so simple but also such fun too. They're great for any party or celebration and you can write any message you want simply by personalizing the banner to your own needs.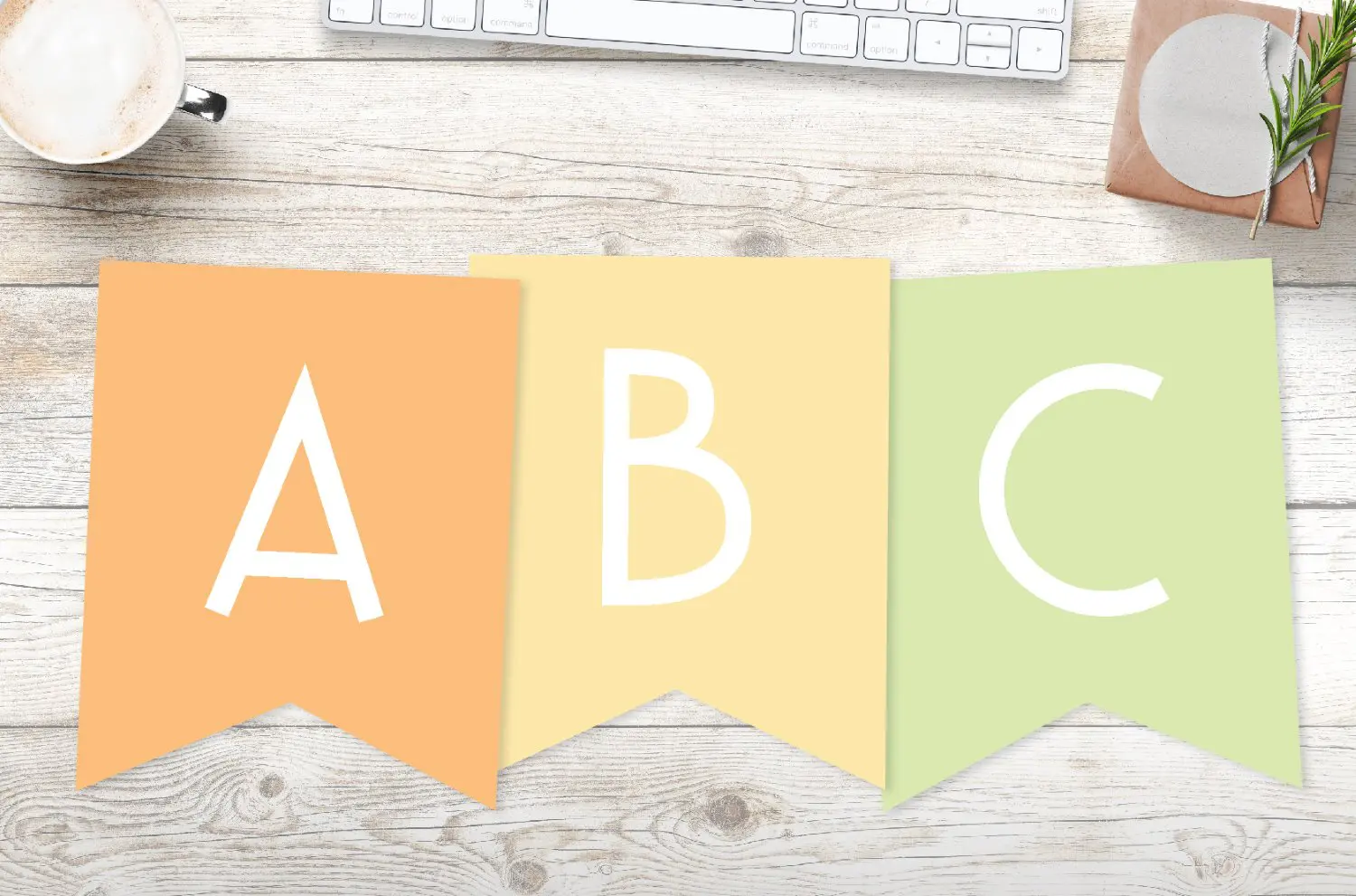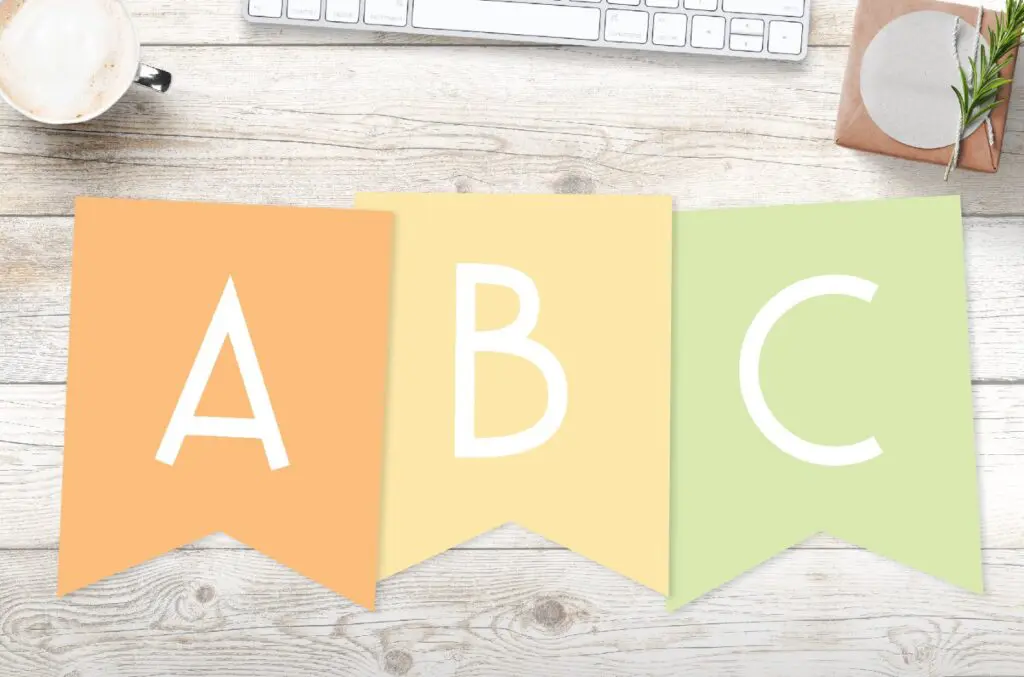 –
These colorful brushed polka dots banners are very stylish and cute and are my personal favorite. They are unique, but also have such stunning quality. They look professional and you would think they were bought from a shop rather than printed at home. Use them for any birthday or celebration.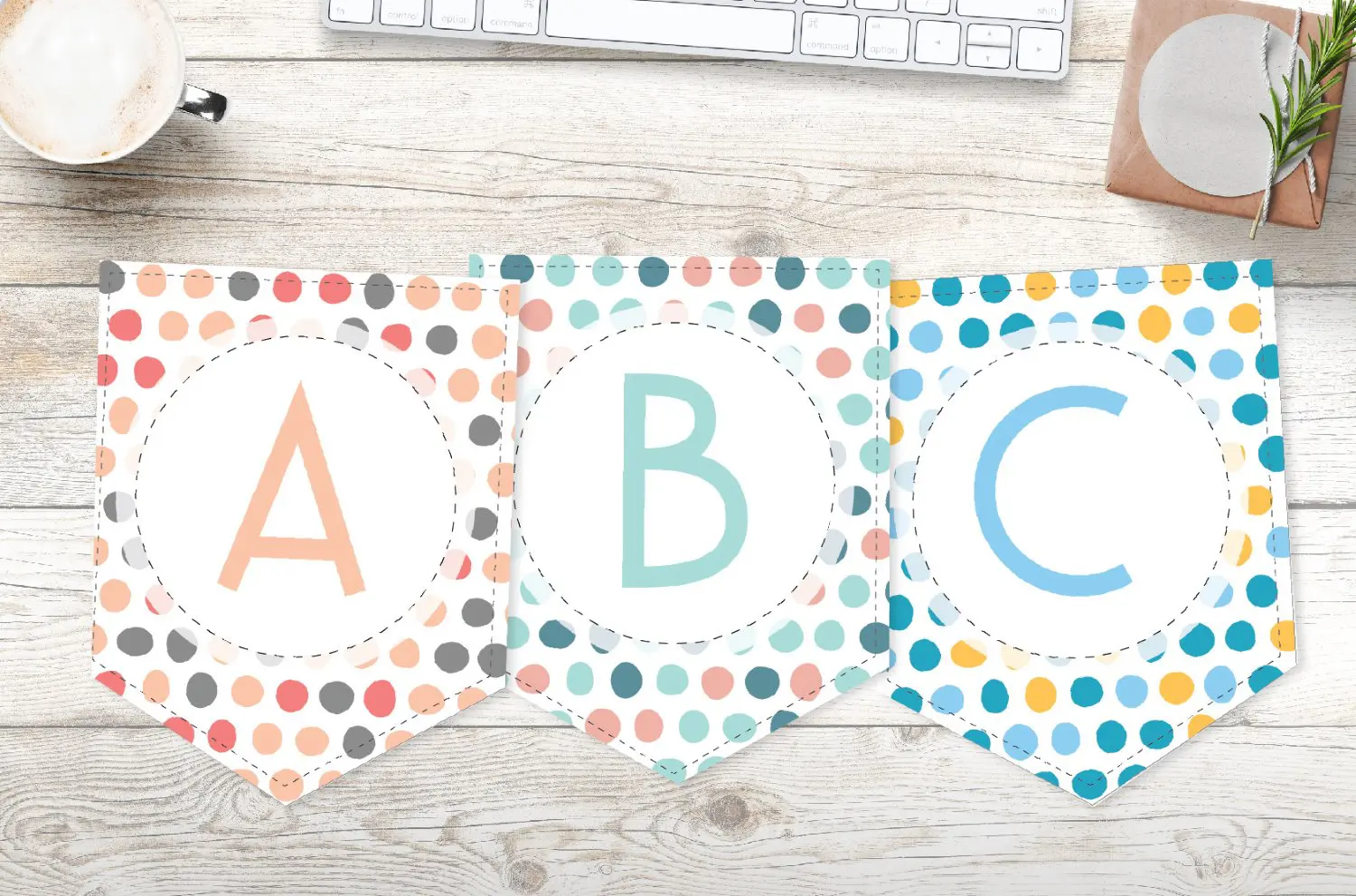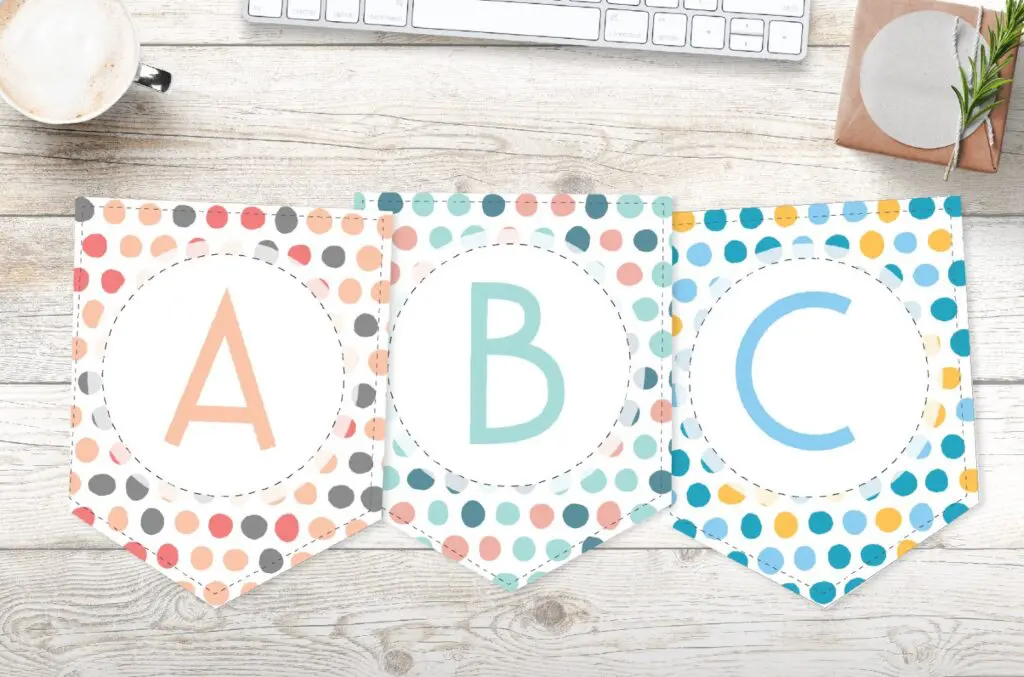 –
These triangle pendant-style banner letters are so fun looking with the colors and polka dots. You can use them for birthday parties, celebrations, or any kind of message that you want to write when decorating any area.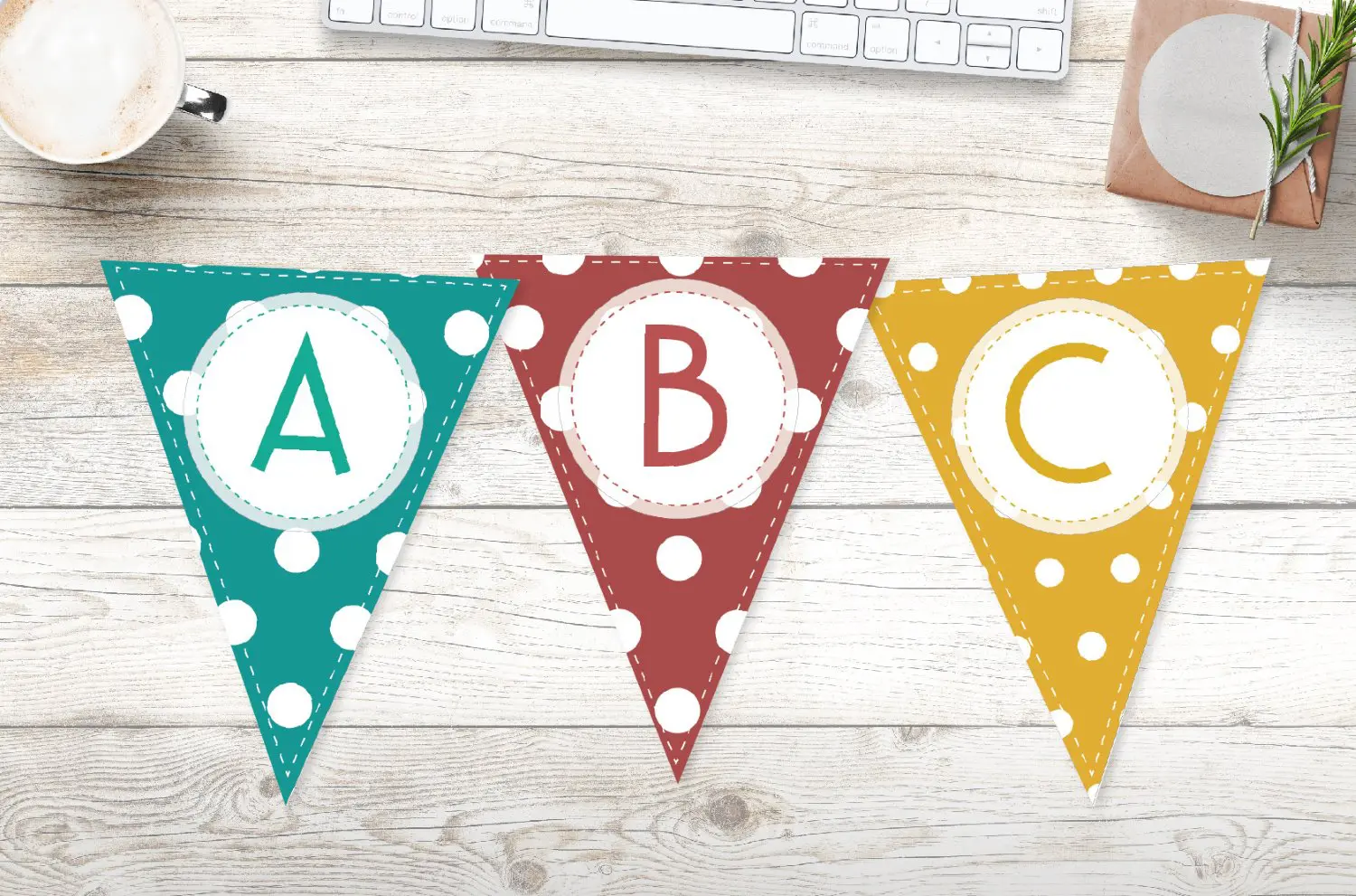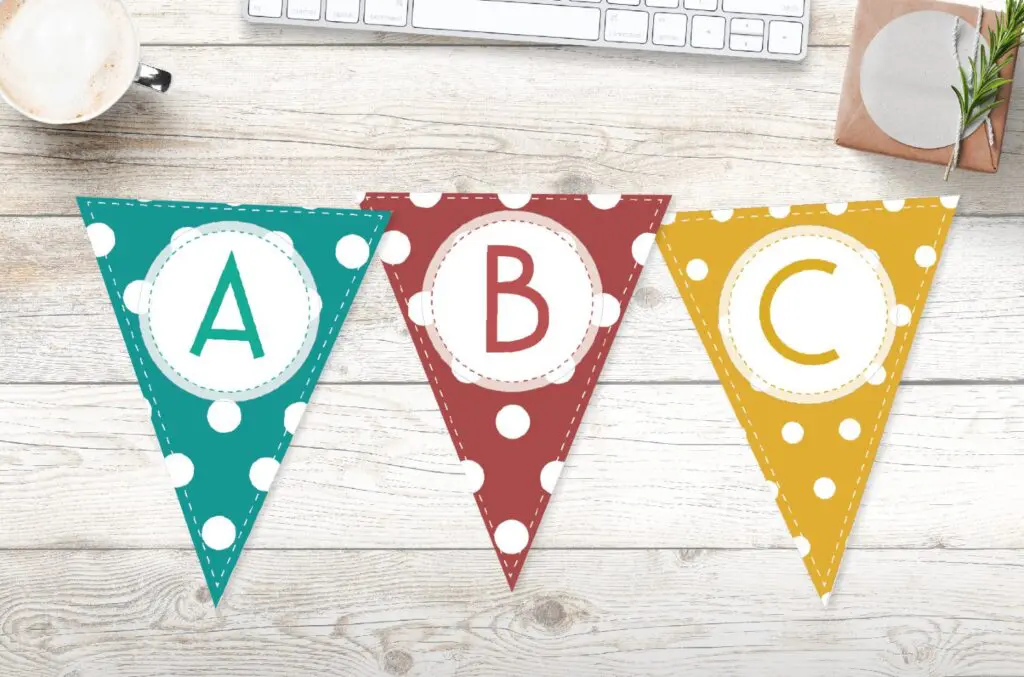 –
If you're looking to write any message, in any language then why not take a look at our collection of blank birthday banner letters. These pretty pink blank banners are great for personalizing your own message in your own style. These are perfect for a girl's party or even a cute craft project.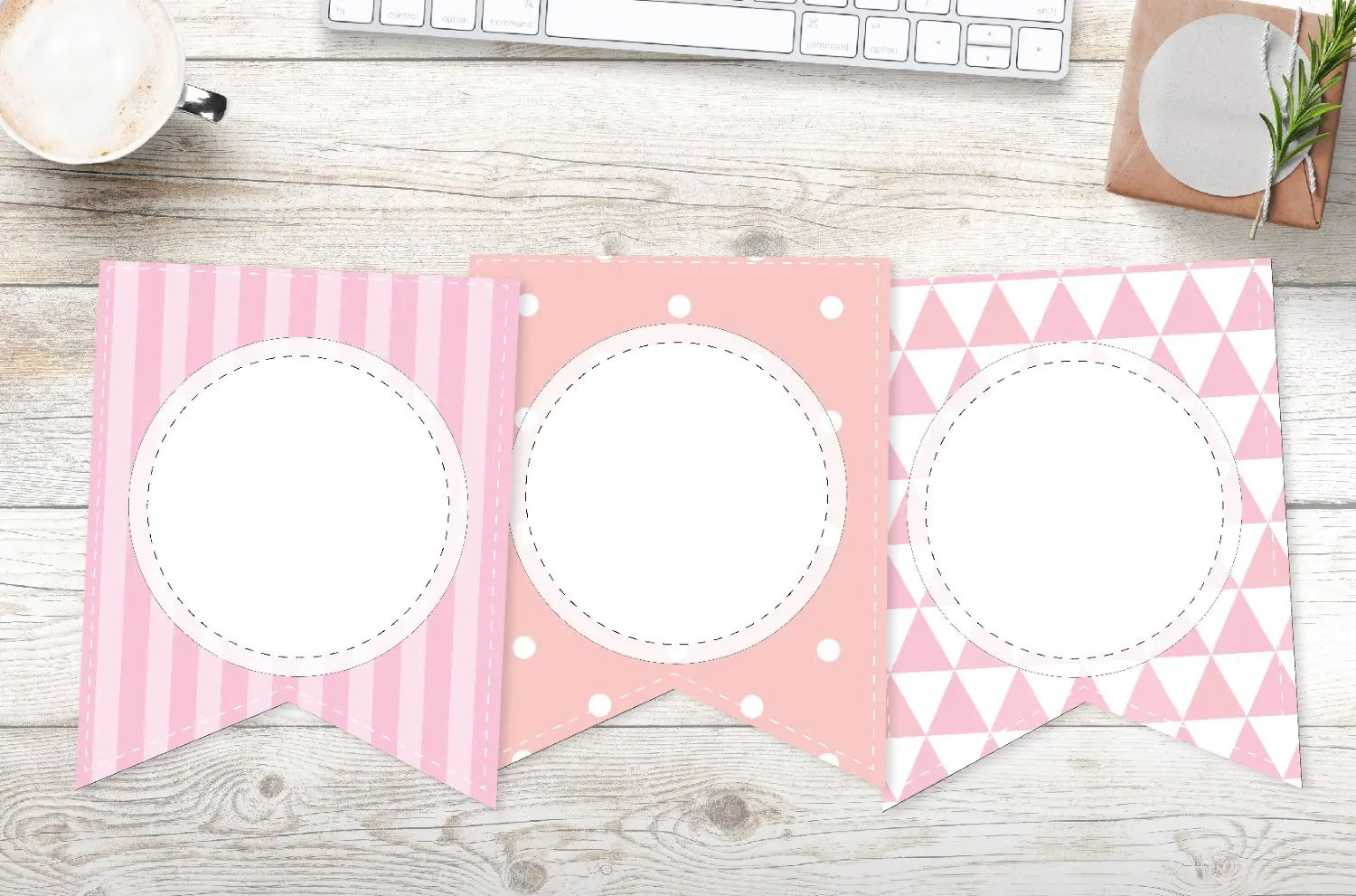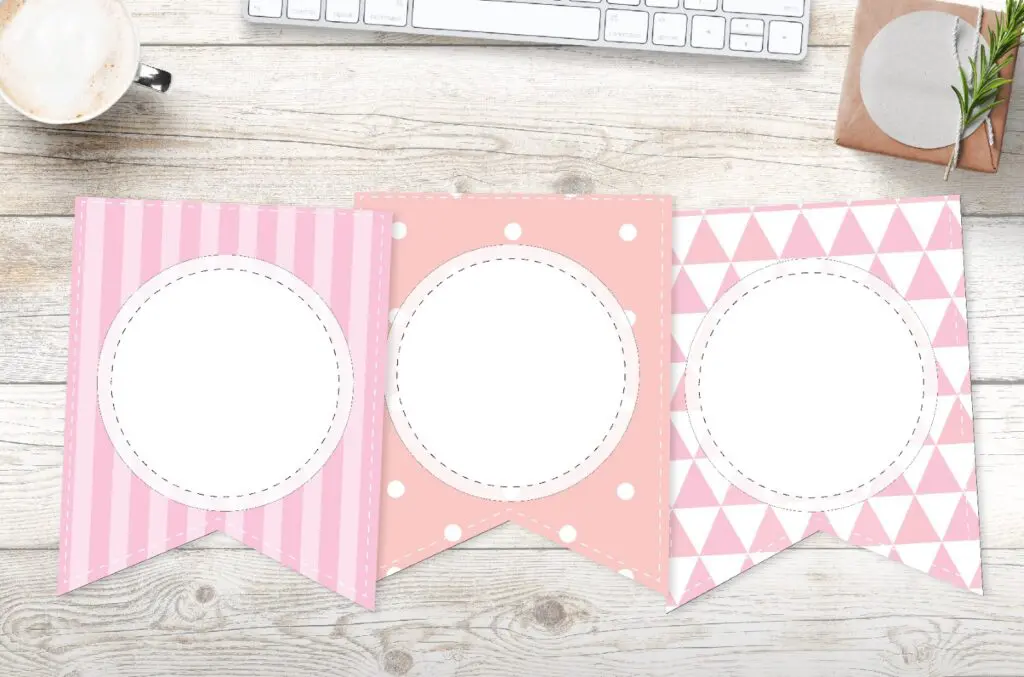 ---
Be sure to check out more of our printable banners. We have a huge collection of printable banners in different styles. Check out this collection of printable banner templates for any occasion.
If you like any of these banners, remember that you can download them and use them with Canva. We love Canva so much, it's great how it lets you customize things further. You can download our free blank printable banners and add any text you want.
When it comes to printing these free printable birthday banners, we recommend using thick cardstock for the best and highest quality finish.
Did you find something you like? If you do like this post, please share it as it helps us a lot. Also, if you used any of our banners, be sure to tag us on Instagram! We love to see how you use our freebies!
Many more free printable banners for you to enjoy
Some of our recent printable birthday banners, many more printable banners are available for you to print for free.
Be sure to grab as many freebies as you can while you're here.
Thank you so much for visiting!
If you liked this post please go ahead and hit the Pin button below, as it really does help us in so many different ways and is a great way to save for later.
If you are new here please subscribe below as we make new printables often and we'll keep you notified from time to time with our best new free printables.
Like these freebies?
Get notified of our upcoming free printables – you're gonna love them!
Follow World of Printables on Pinterest