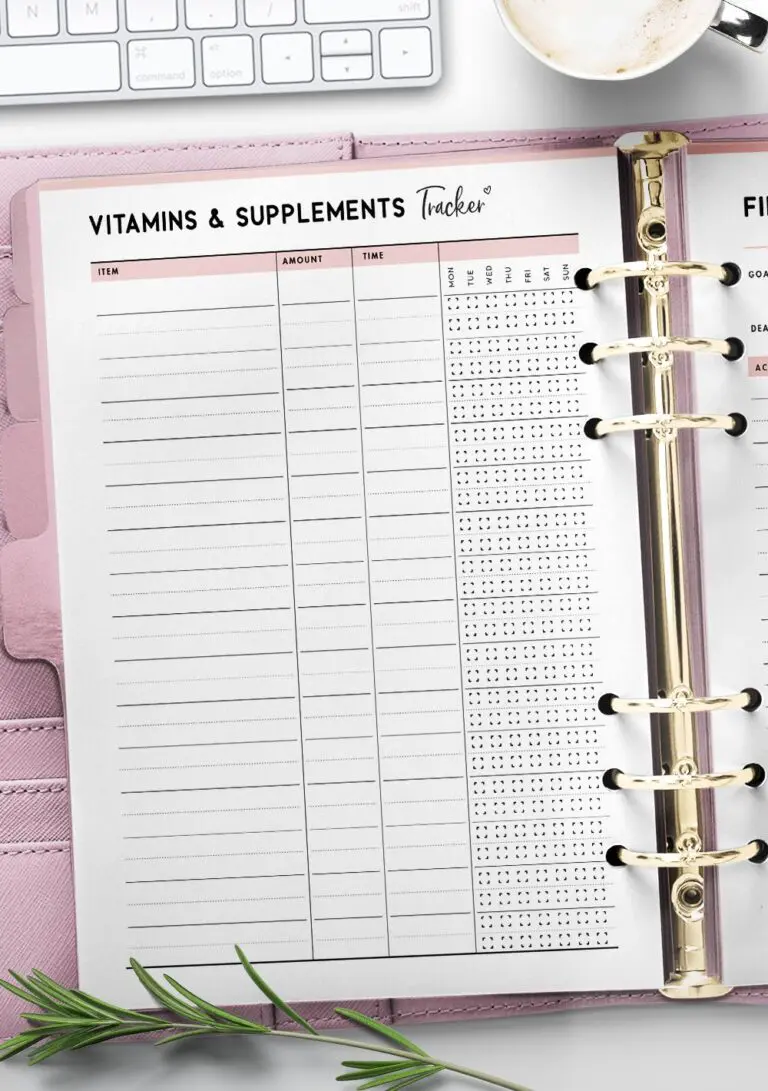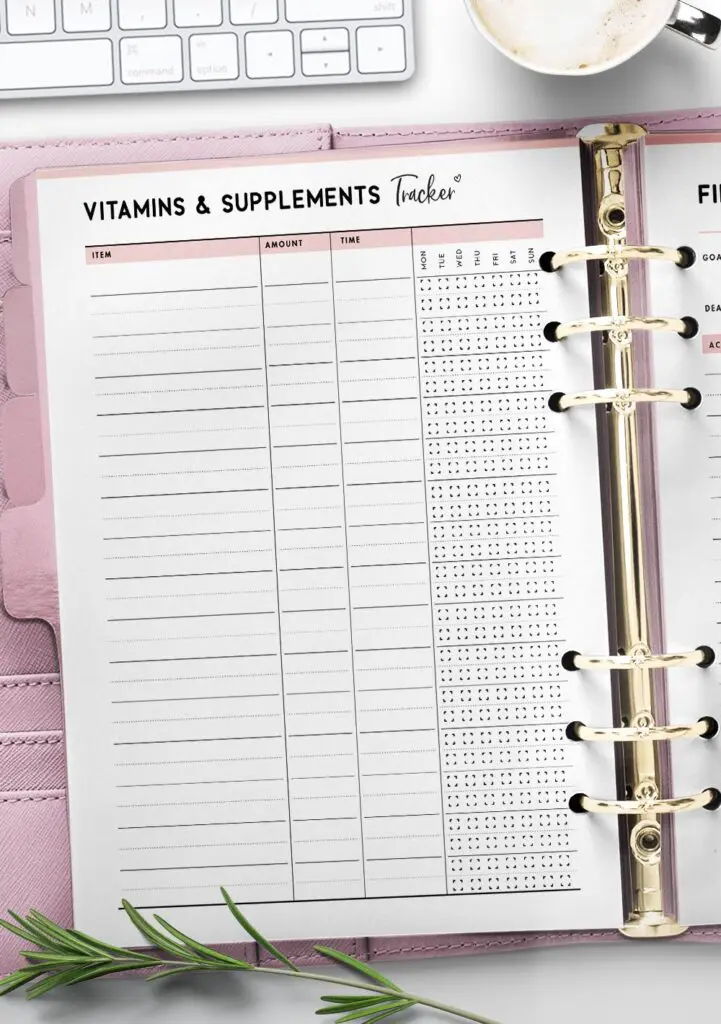 Simple vitamins and supplements tracker to help you keep track of your daily intake.
If you take vitamins or supplements then this is a handy way of keeping track of them. It's a great tracker to have especially if you are taking multiple supplements or vitamins per day and helps stop you from double dosing.
The tracker is so easy to use and has different sections. The plan is to note the item of the vitamin or supplement, the amount you took, the time you took it, and then mark off the day of the week that you took it. 
Sections available in this template:
Vitamin / Supplement Name
Amount taken
Time taken
Day of the week
There is plenty of space to log all of your doses and obviously once you download you can print off as many copies as you like whenever you want so you will never run out of space!
Use the image below to get the high-quality version and print a few copies to keep them handy for when you need them.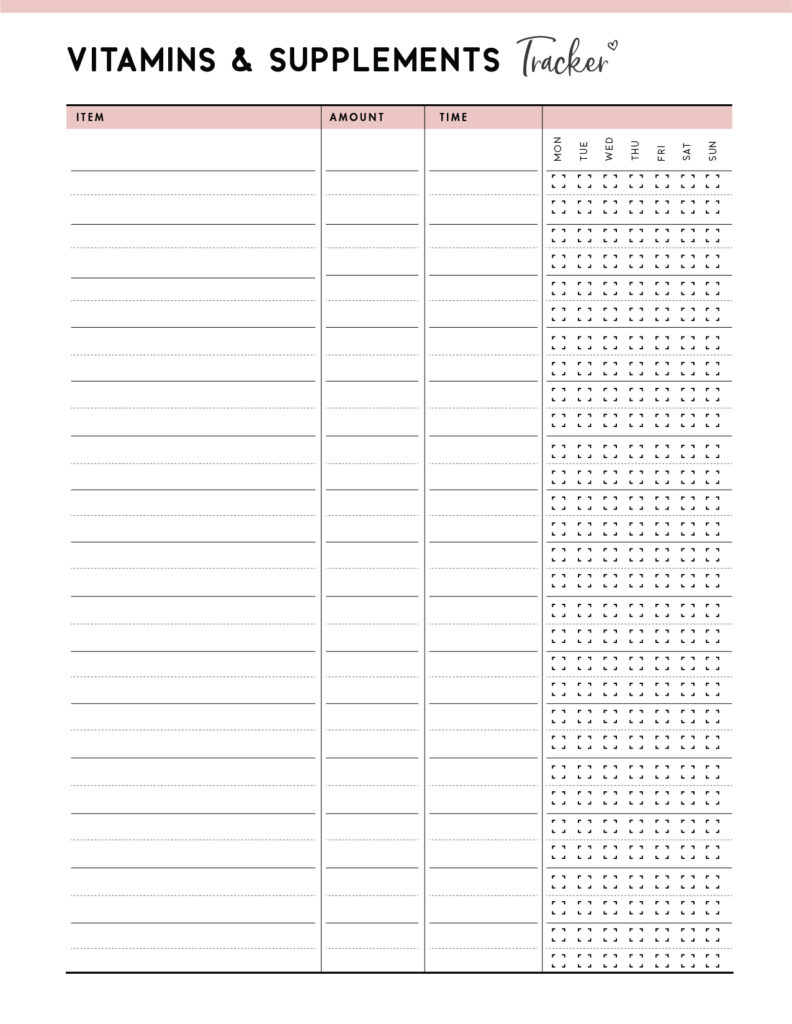 Open the image above to view and print the vitamin and supplement tracker template.
The vitamin and supplement tracker is also included in the amazing Household Planner Bundle. If you want to get on top of everything in your home including organizing, health, meal planning, and more, then this template bundle is definitely for you.
Browse our huge range of free printable templates for many more like this.
More health and fitness templates
Some of our recent health and fitness templates to help you stay on top of your health.
---
Find 100's more stylish planner templates that you'll love
Some of our recent planner templates. Find many more Printable Planner Templates that will help you get on top of your life with ease. You'll love them.
Follow World of Printables on Pinterest for more