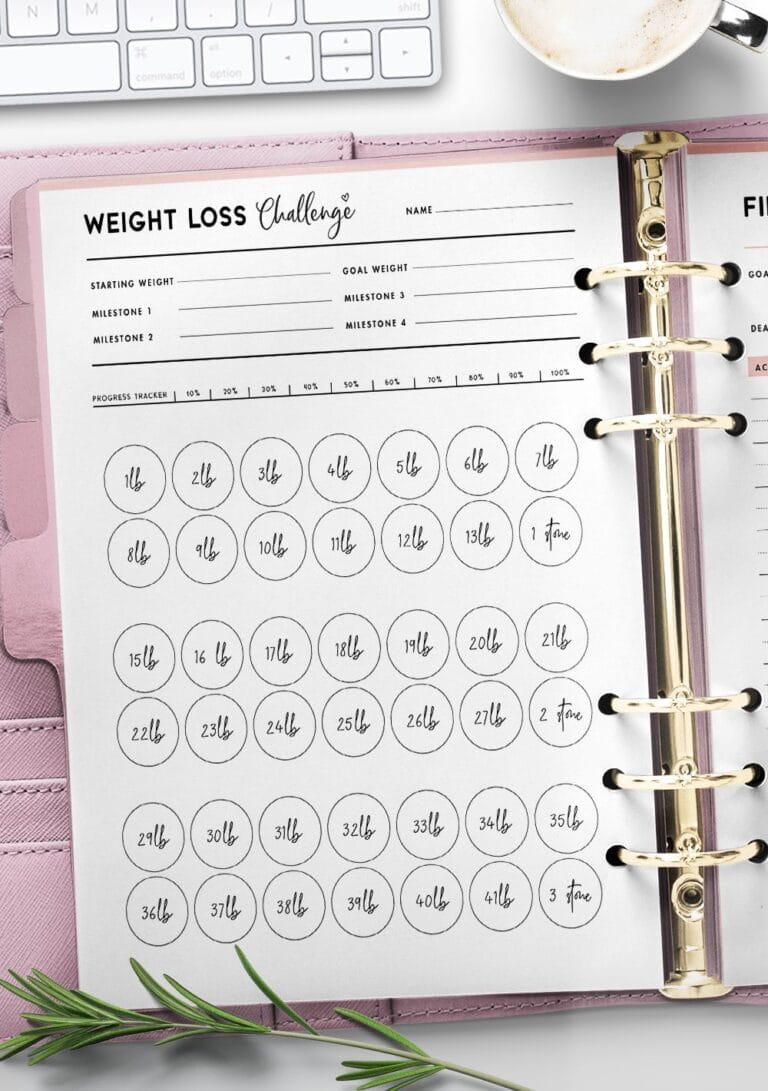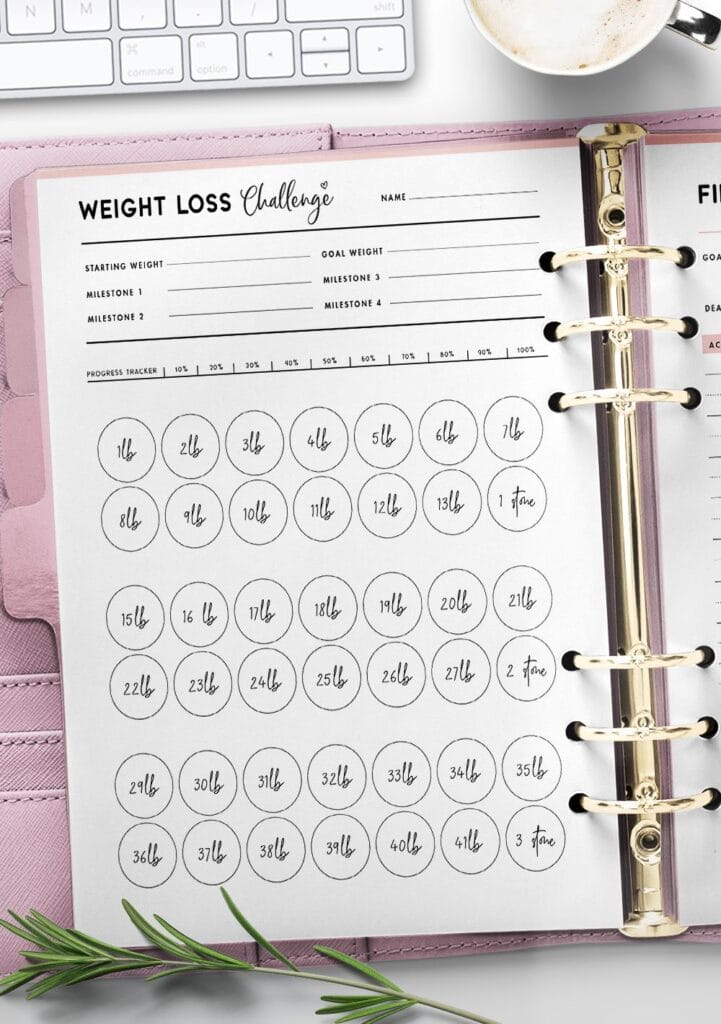 Use this printable weight loss template free for setting a weight loss challenge for yourself. By having goals to work towards you can stay motivated and on track to reaching your ideal weight.
A weight loss challenge is ideal for pushing yourself to work hard at losing the weight you desire.
Sections available in this weight loss template:
Name
Starting Weight
Goal Weight
Milestones (1-4)
Progress Tracker
Pounds (1 to 42 for a total of 3 Stone)
This free weight loss template helps you set yourself a realistic challenge by setting weight loss milestones and helping you work towards losing weight. This template covers up to 3 Stone weight loss.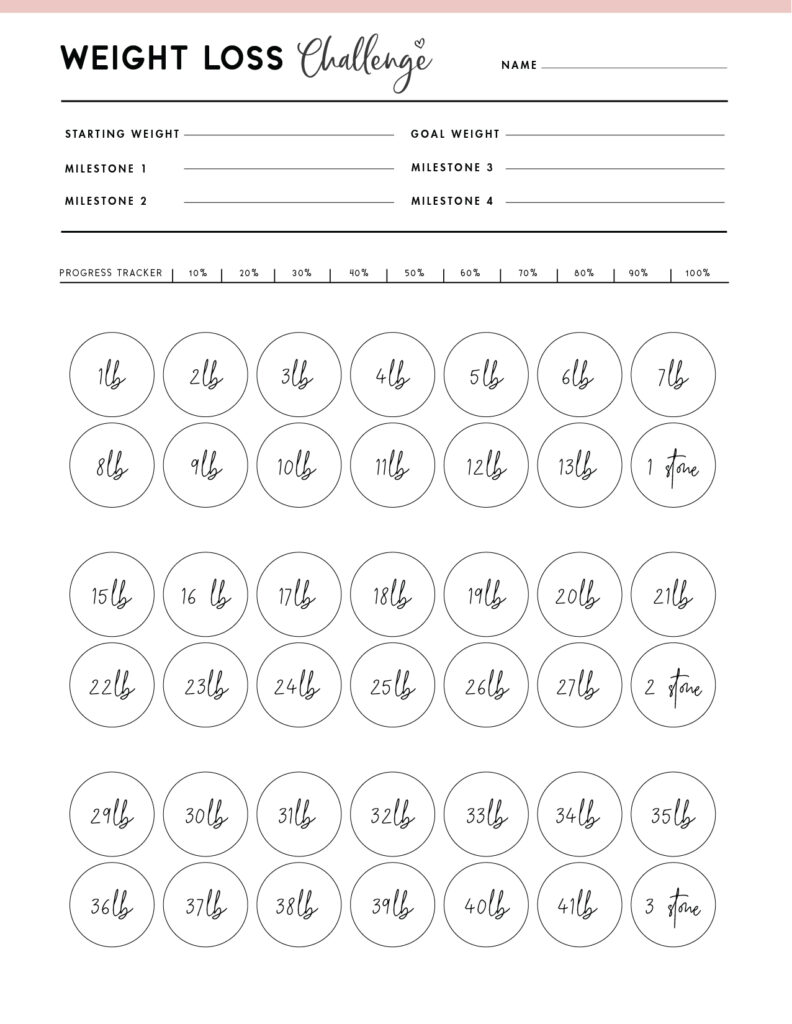 Click the image above to download and print the free weight loss template.
You can also find the weight loss template included in our must have Household Binder Bundle which has many more templates for your planner or binder that will help you lose weight, plan meals and organize your life!
We've got many more weight loss templates that also come in different styles too.
Browse our huge range of free printable templates for many more like this.