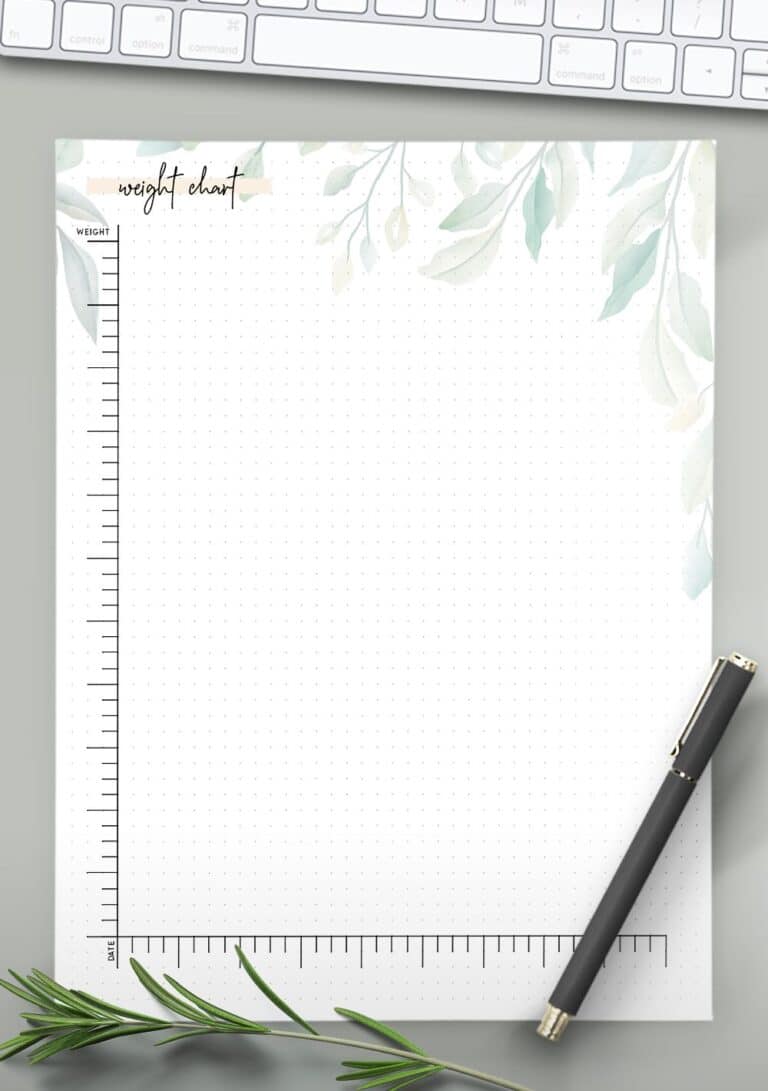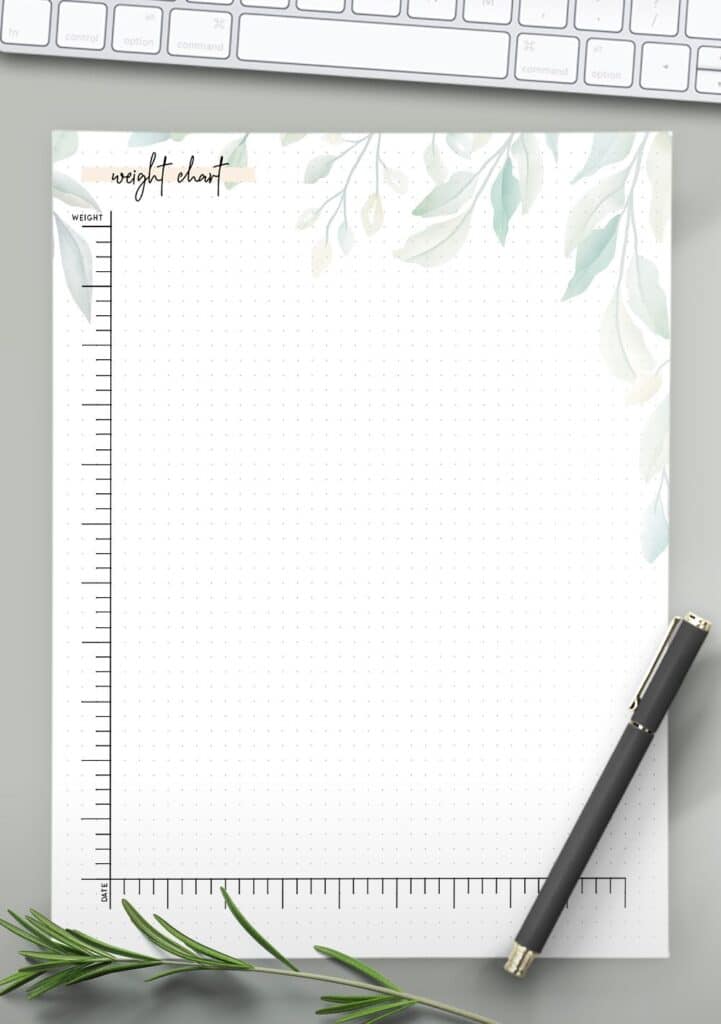 Use this free printable weight chart template to help you chart your weight loss using this attractive graph for your planner or binder.
Sections available in this weight loss chart:
Simply just chart your weight loss daily or weekly to help you stay motivated at losing the weight you desire.
This weight loss chart is a great way of seeing your weight loss visually. It's a really quick way of seeing how your weight loss is going at a glance.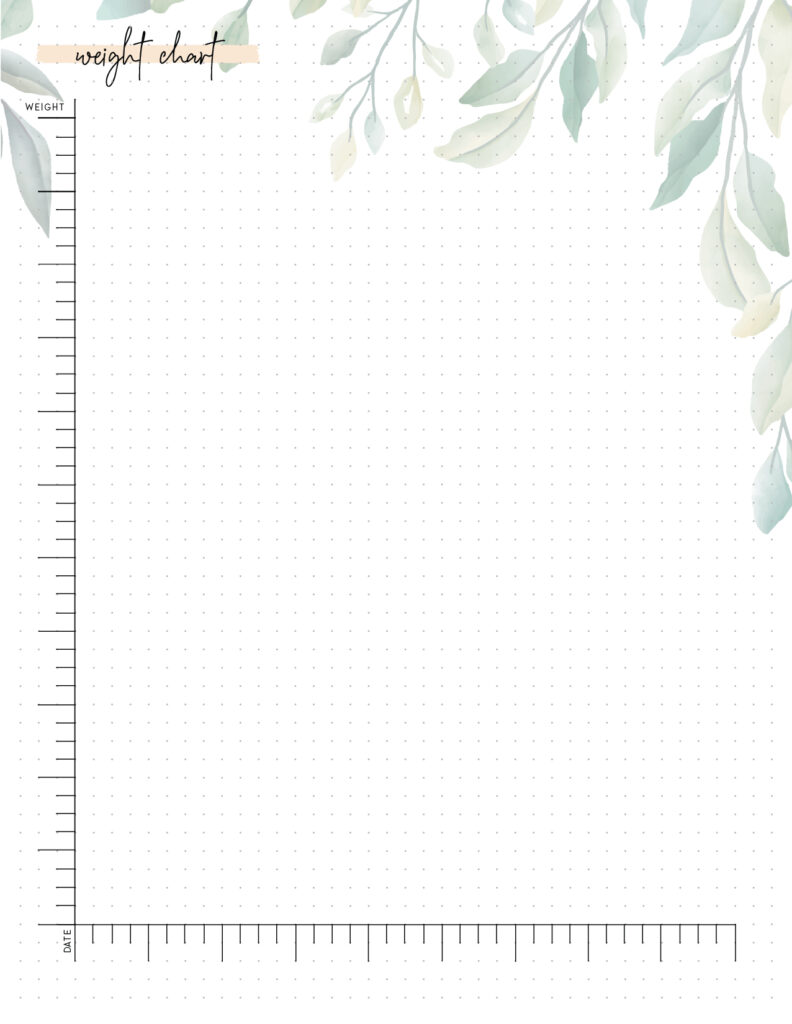 Click the image above to download and print the weight loss chart.
The weight chart comes in four different styles and you can find these and many more weight loss templates to help you reach your ideal weight.
You can also find the weight chart included in our must have printable Household Binder Bundle which has dozens of templates to help you lose weight, plan meals and organize your home.
Browse our huge range of free printable templates for many more like this.