If you're here then it's because you're looking for a fun March calendar printable for your family home. You've come to the right place because we have some of the cutest, loveliest calendars going.
You will find calendars with cute characters, calendars with lovely patterns or quotes and even photography calendars. Find the perfect calendar for your bedroom, living room, office or kitchen!
Download your favorite free Fun March Calendar Printable today
Take a seat, scroll through these beautiful free calendars and get inspired. Remember, you can print the month you want or you can print the full calendar! Our calendars offer full flexibility!
Look to the starts with this gorgeous March Celestial 2021 Calendar. This is such a calming beautiful calendar that would look great in a bedroom.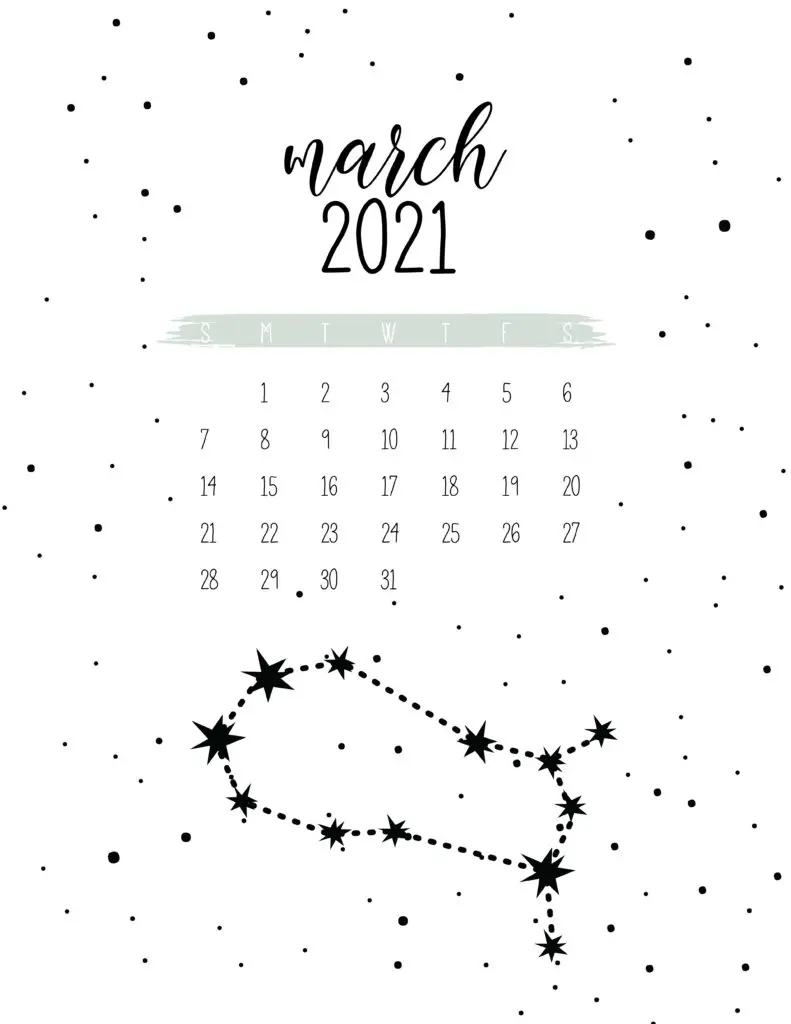 Need a calendar for your kitchen? This apron calendar is the perfect fit!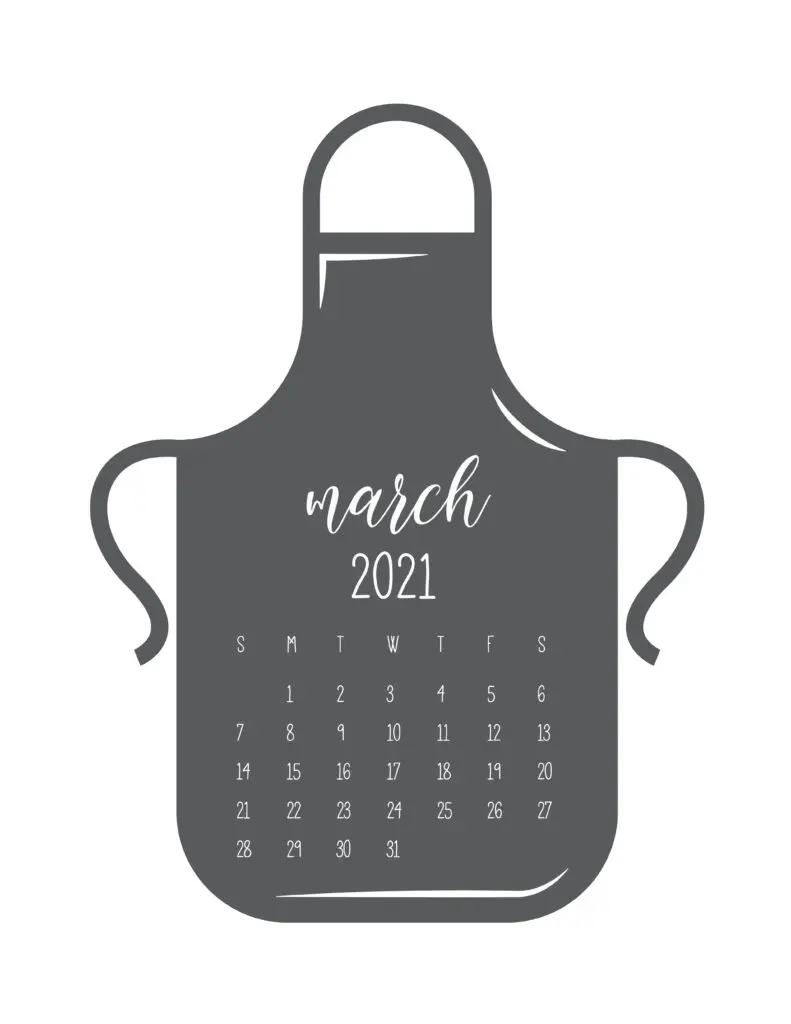 Need some cute princess kittens in your life? Yup, me too. My daughter adores this cute kitten 2021 calendar, and i'm positive yours will too.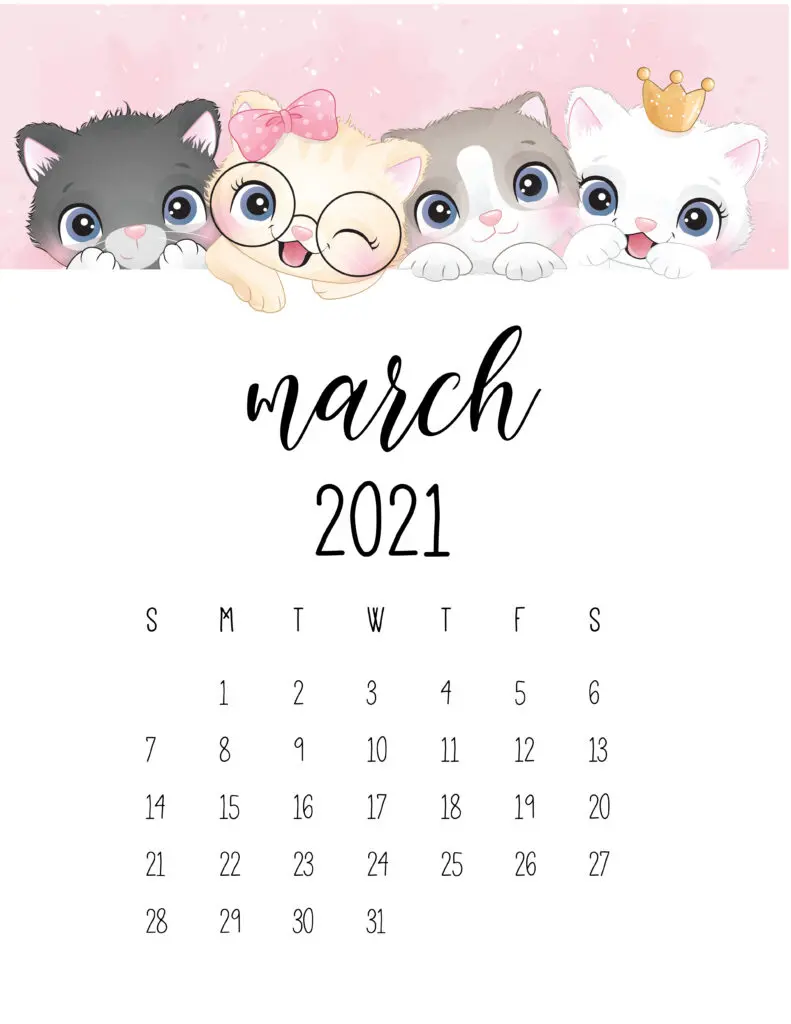 Got a little dinosaur loving child? This totally roarsome calendar is perfect for their bedroom.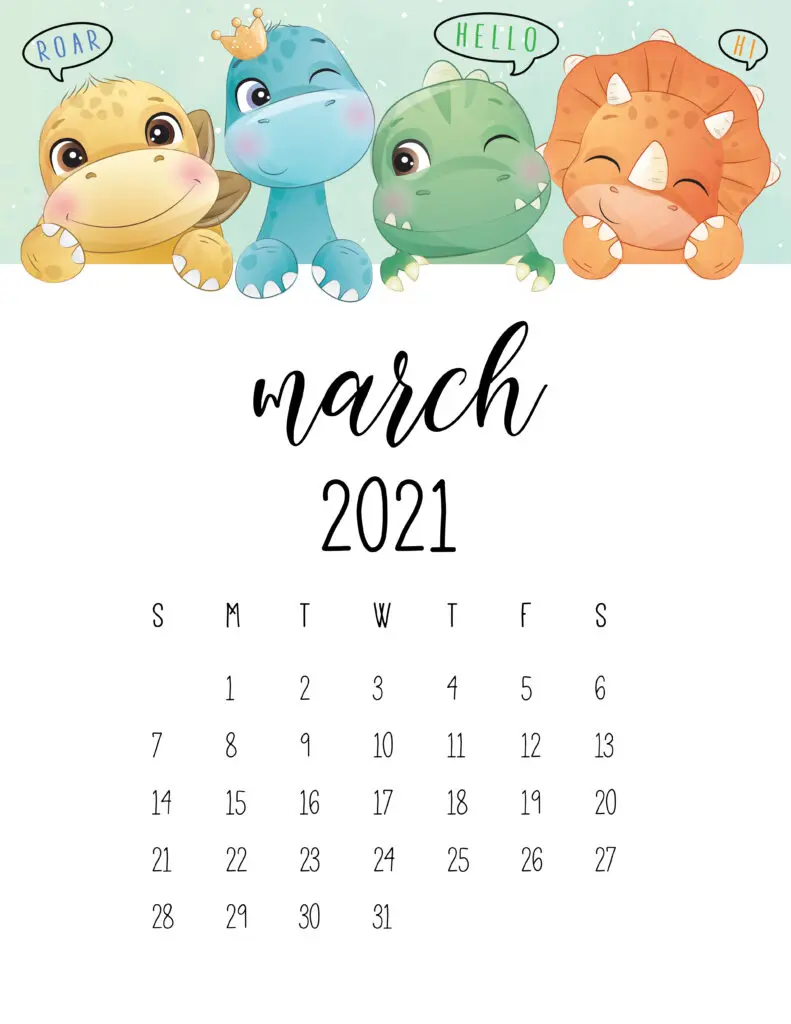 Wake up happy and remember to enjoy your day with this cheeky and fun little fox. This cute fox will make anyone smile.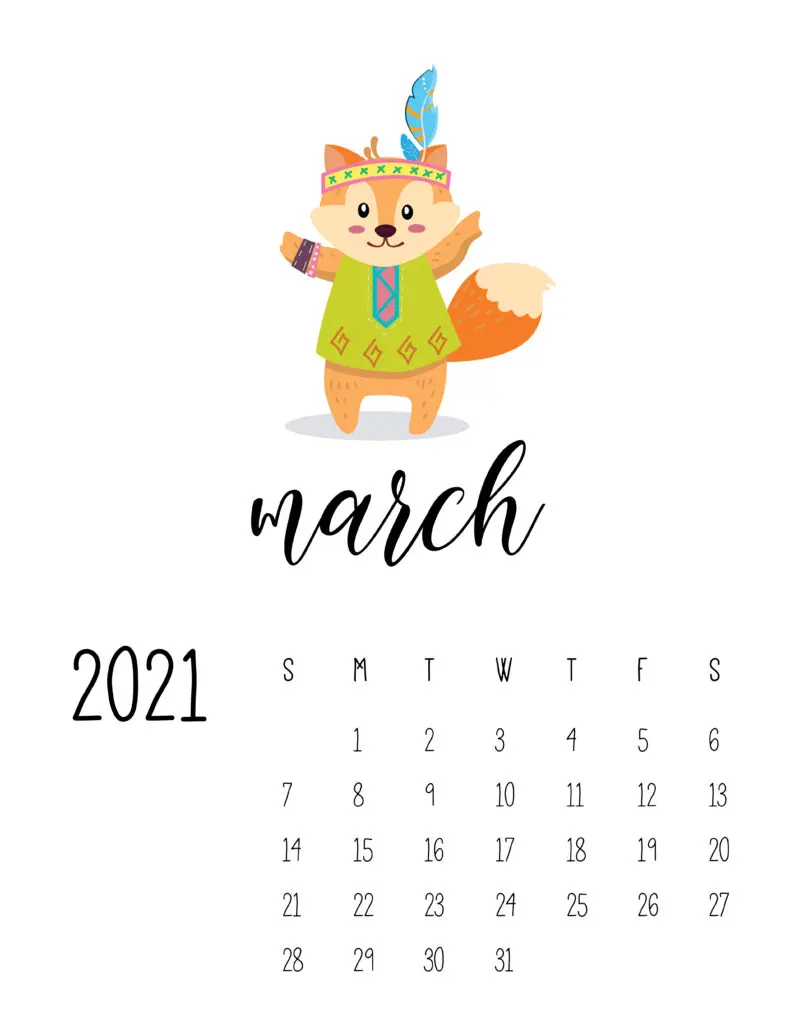 This little Zebra calendar is so cute! It would be a perfect family calendar or would even be a great calendar for a girl.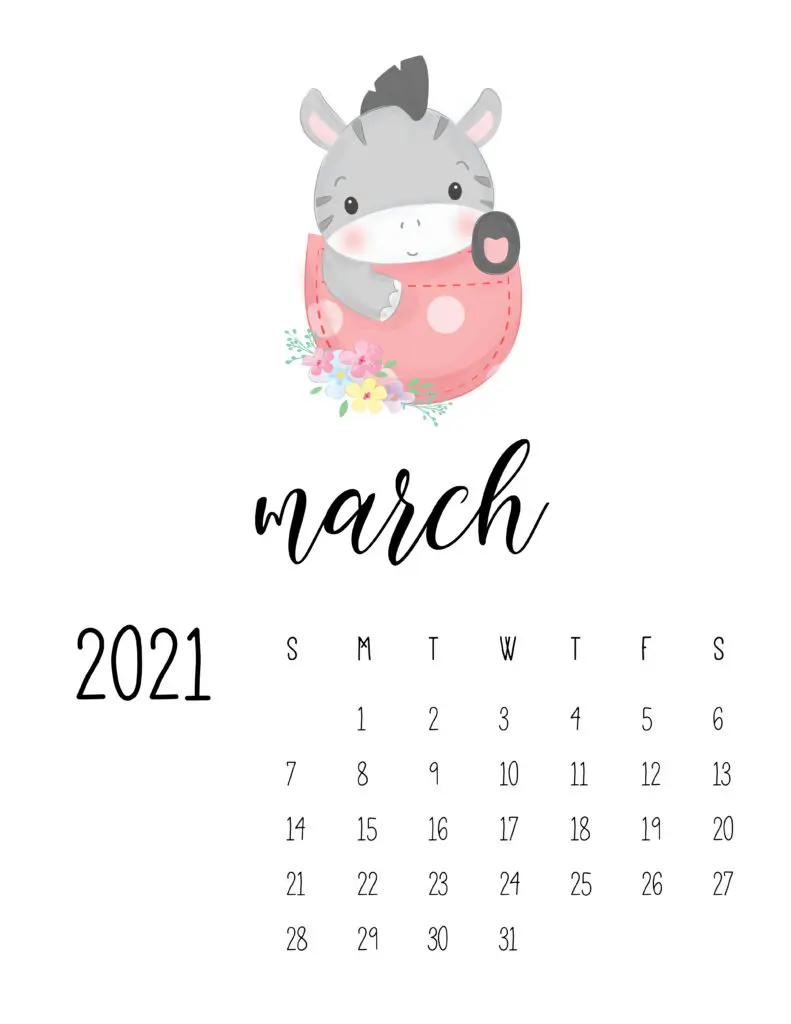 You've gotta love this cute calendar! These cheeky bears are hanging around on a washing line making this a great calendar for the laundry room or kitchen.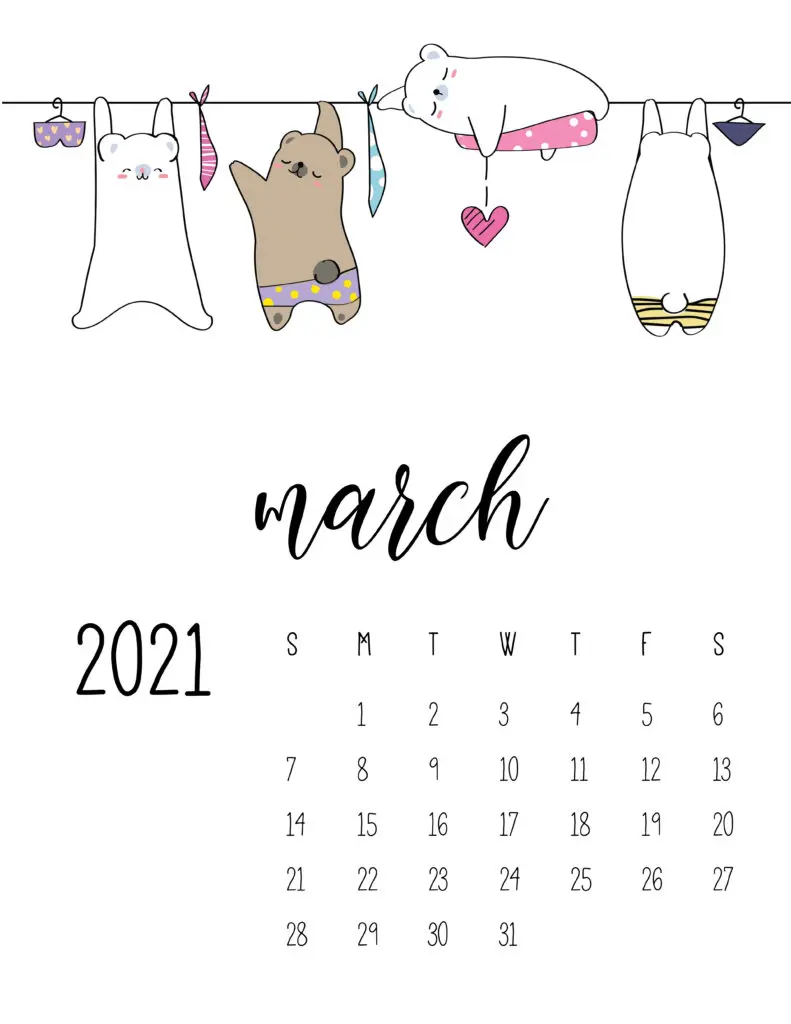 Fall in love with this bunch of cute cats! This cheeky cat calendar brings joy and mischief to any family home.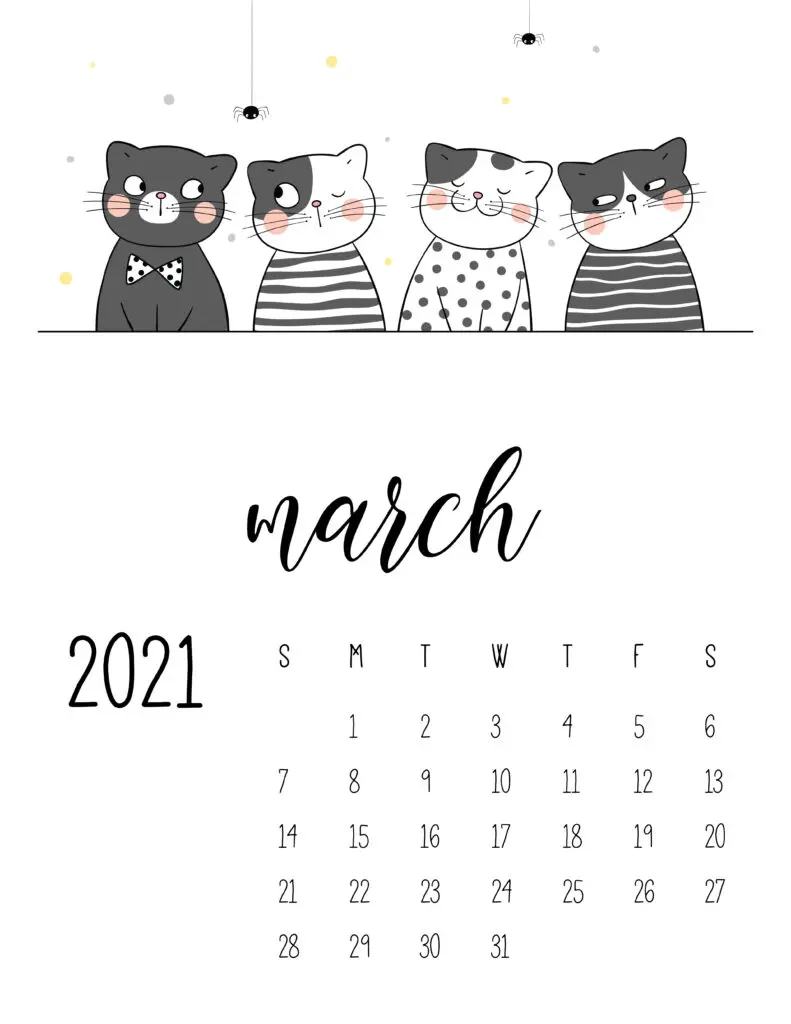 Have fun with this super cute cat calendar this March! It's so sweet!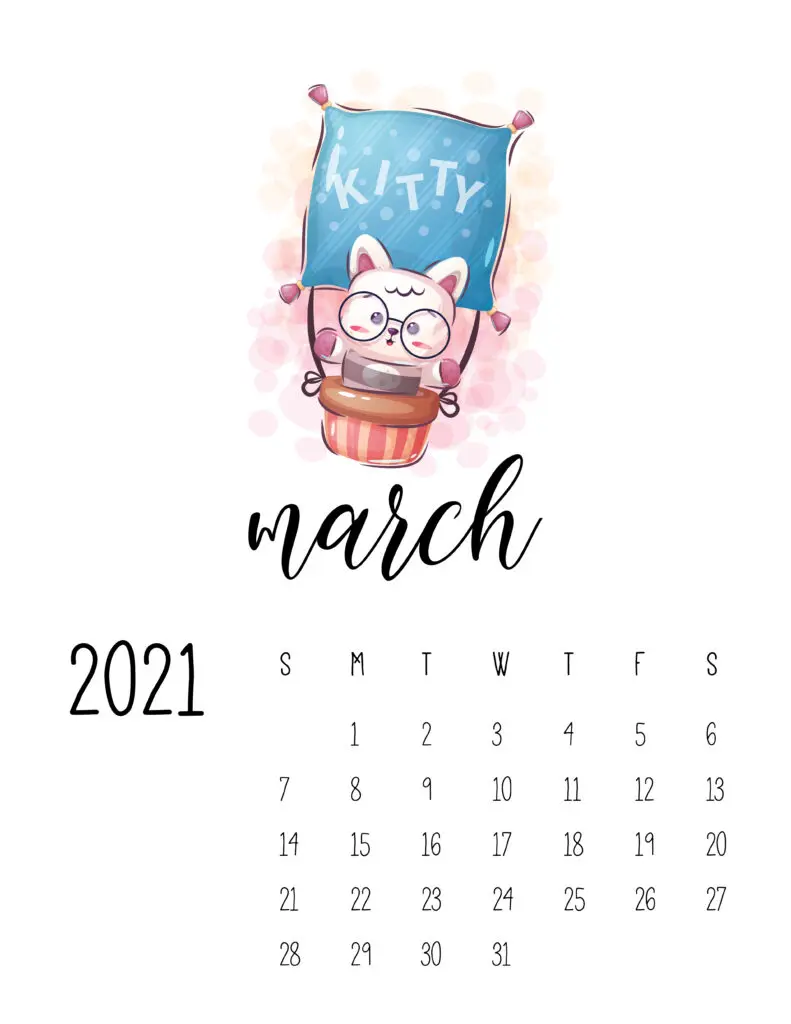 Remember to follow your dreams (with a coffee in hand) with this cute coffee time calendar.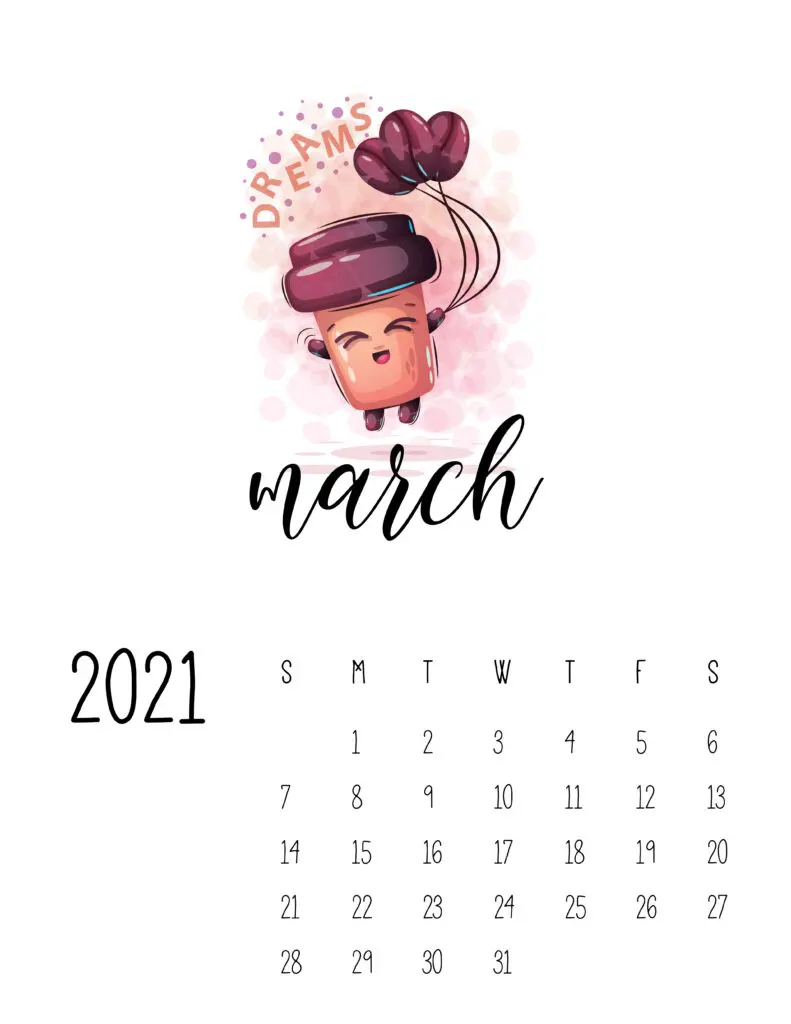 A block color calendar is the perfect staple for any family home. It's colorful, basic and suits everyone.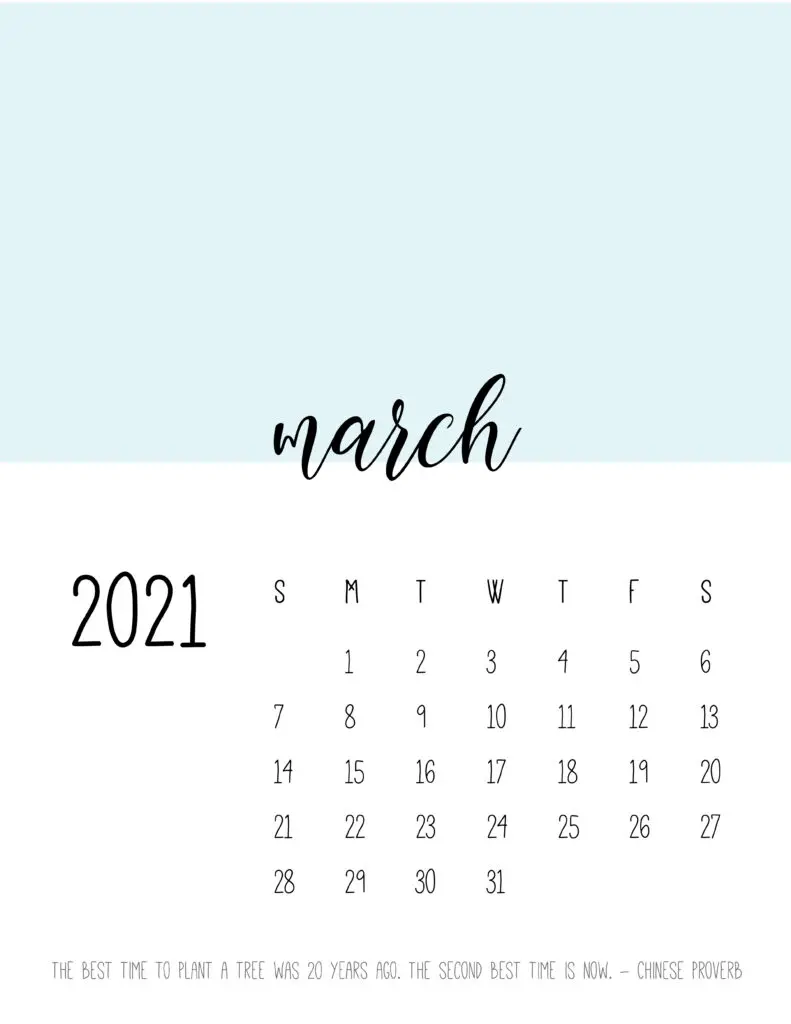 My daughter gets so excited every time she sees this super cute Hedgehog. Get your children excited about nature with our gorgeous animal photography calendar printable.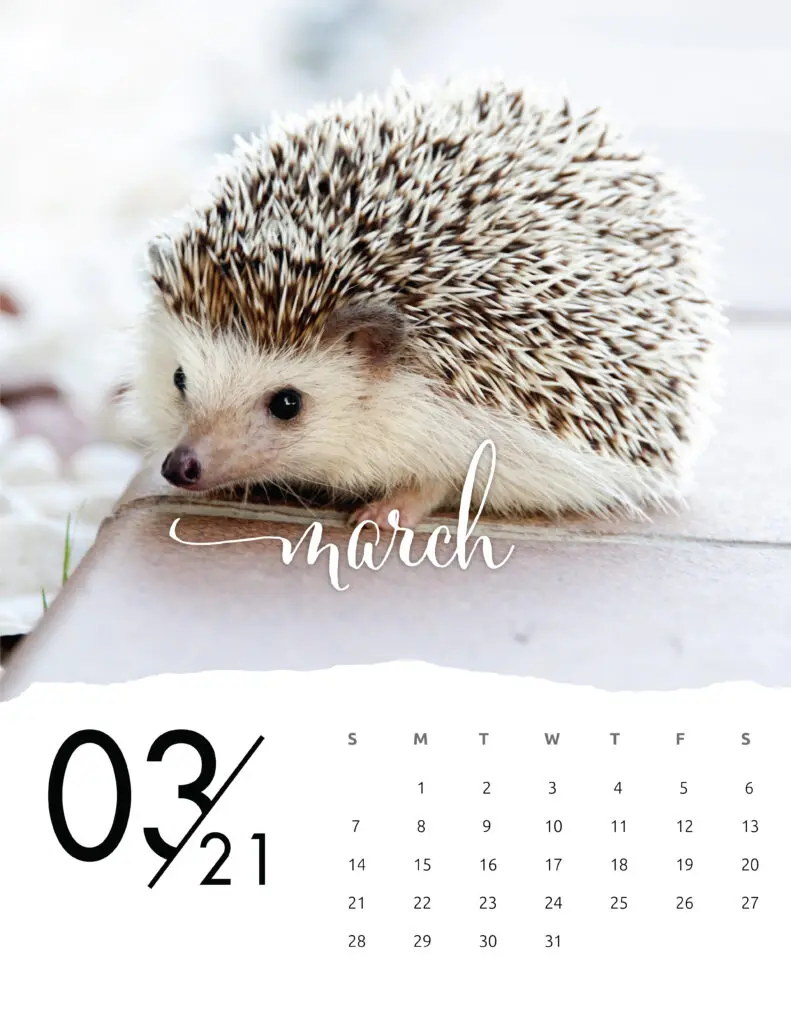 Stay inspired and empowered with this great inspirational quote perfect for the whole family.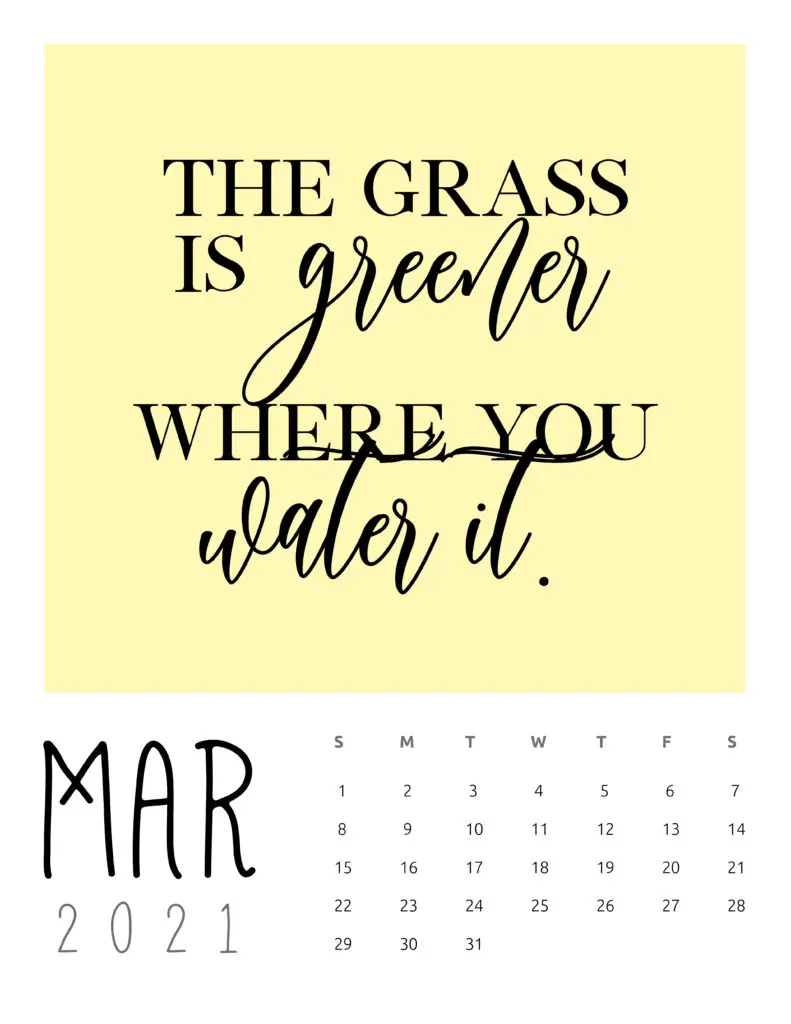 Sometimes you just need a cute pattern to make a great calendar. Here we go.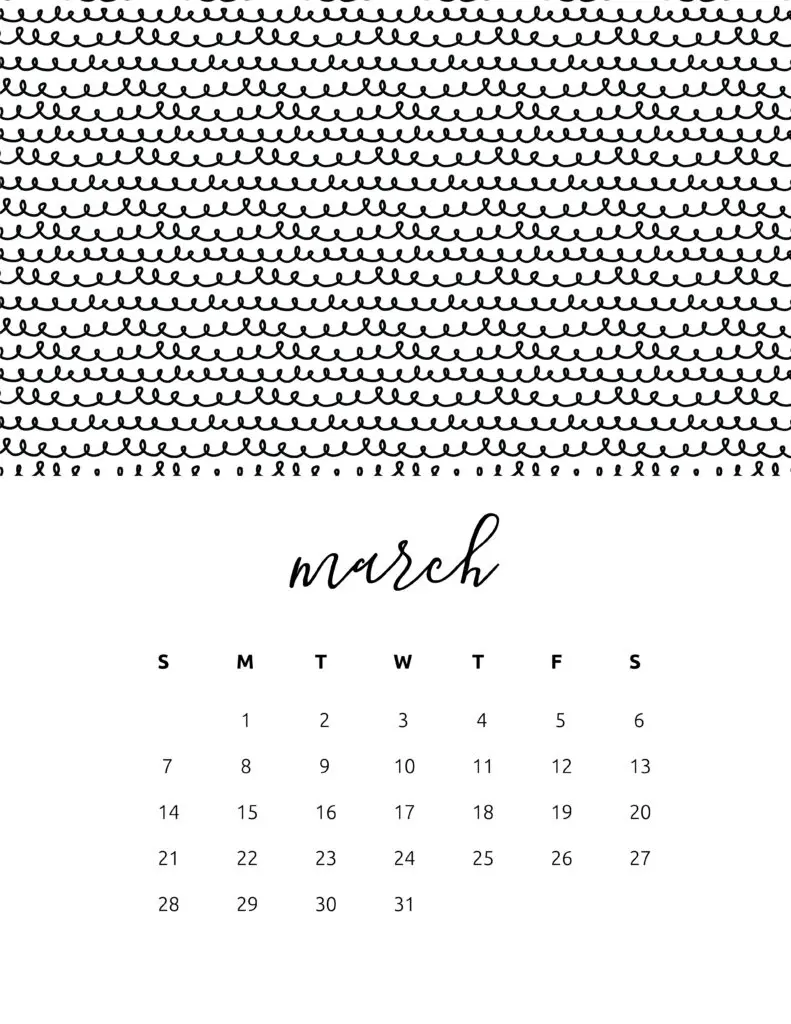 Looking for a cute calendar to adorn the walls of your home? This super sweet calendar is the perfect option.
This peeking cat calendar is actually one of our most popular calendars! Our readers love it and it's so easy to see why! This calendar is cute and functional.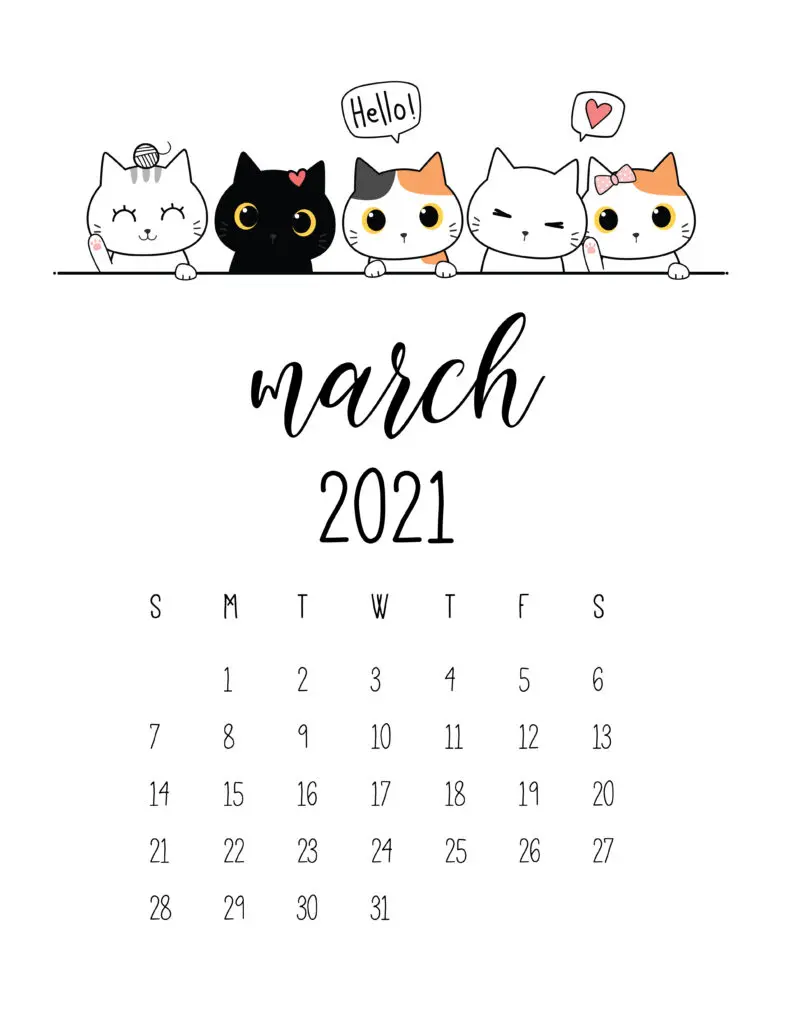 This sweet mobile calendar is the perfect way to finish off a nursery! This would be perfect for a baby of any gender.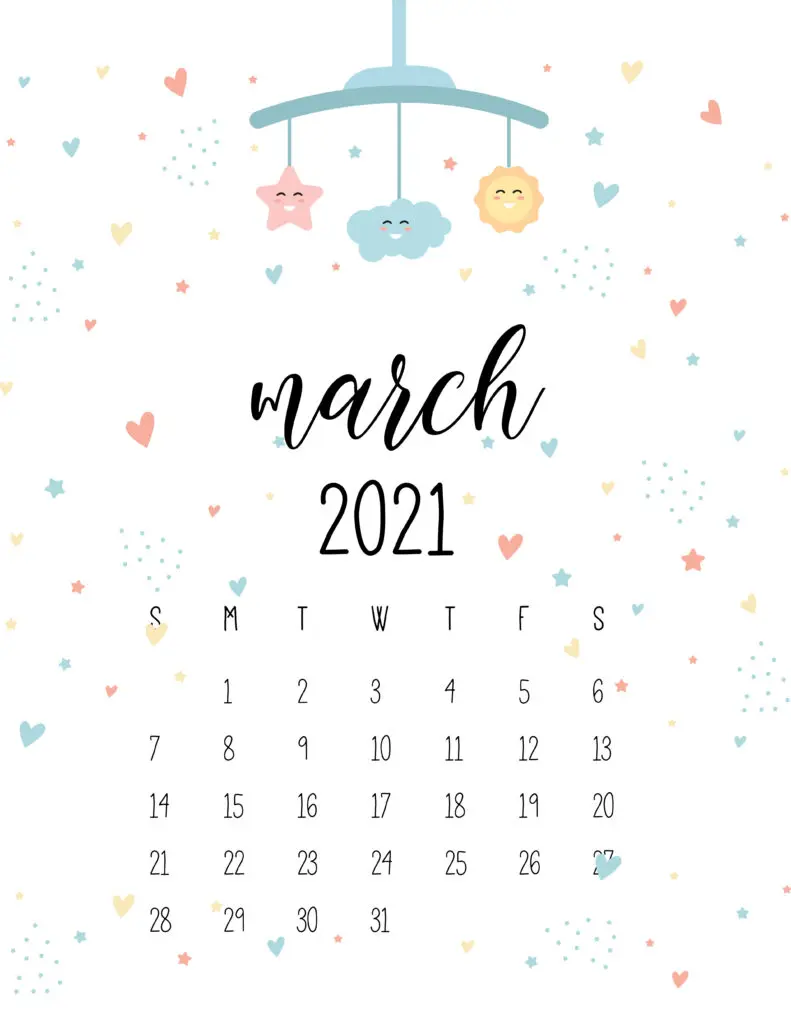 If you're a fan of cute illustrated animals then this calendar is a totally gorgeous option.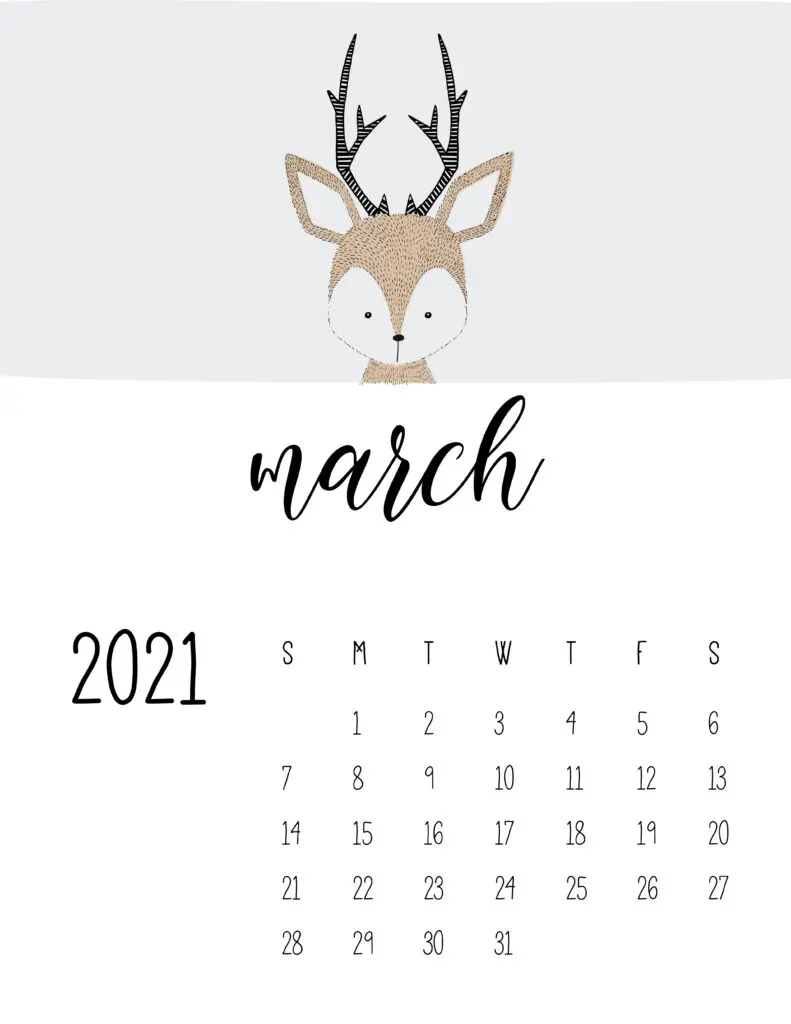 Look for rainbows this month with this beautiful organic style rainbow calendar. It's imperfect lines are what make it so perfect.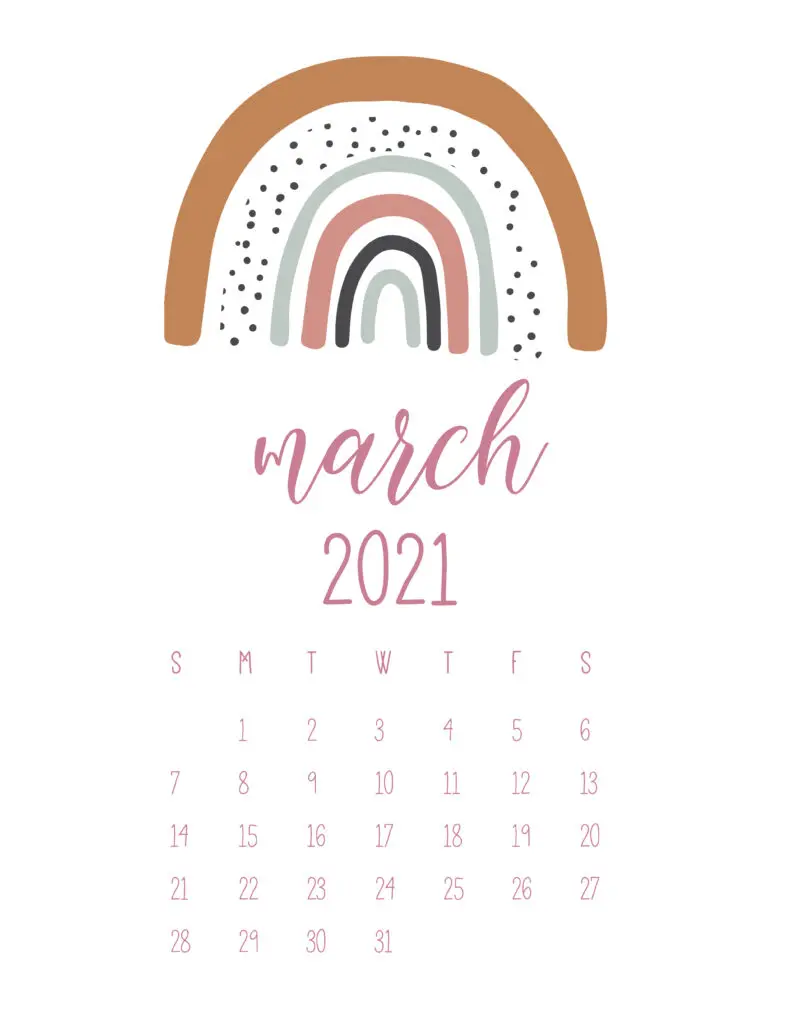 Oh hello! Look at this super cute bear! It's the perfect calendar for any home.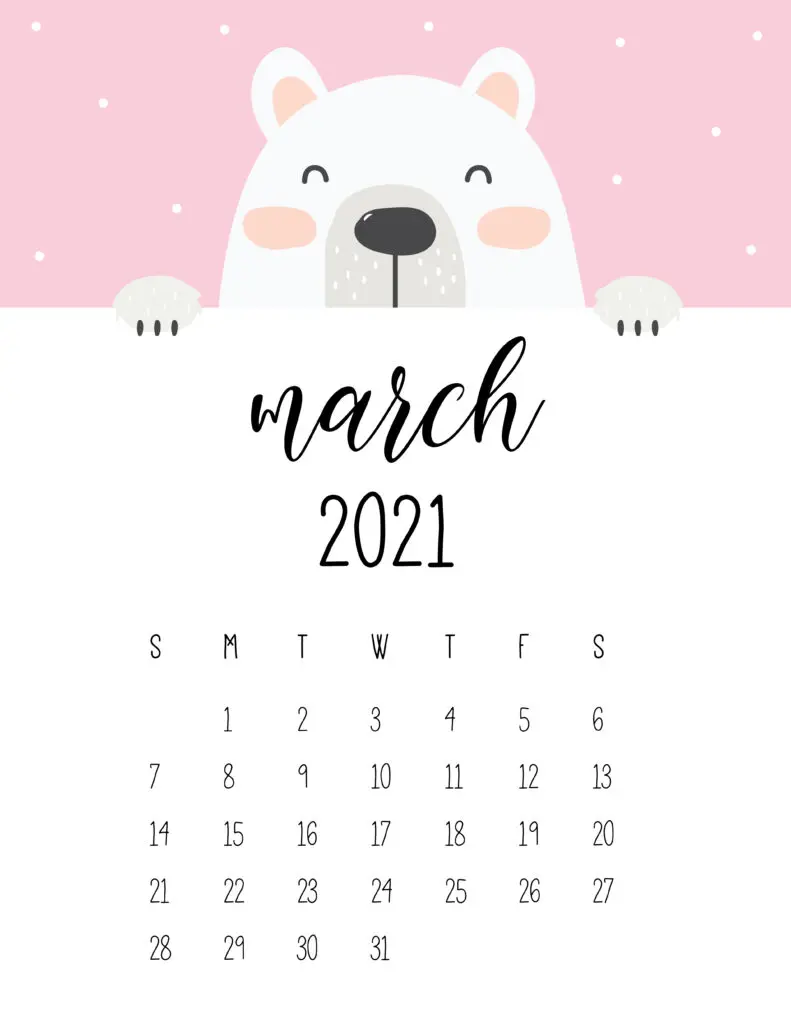 This super cute illustrated rainbow calendar is so gorgeous and makes an amazing calendar for a family home.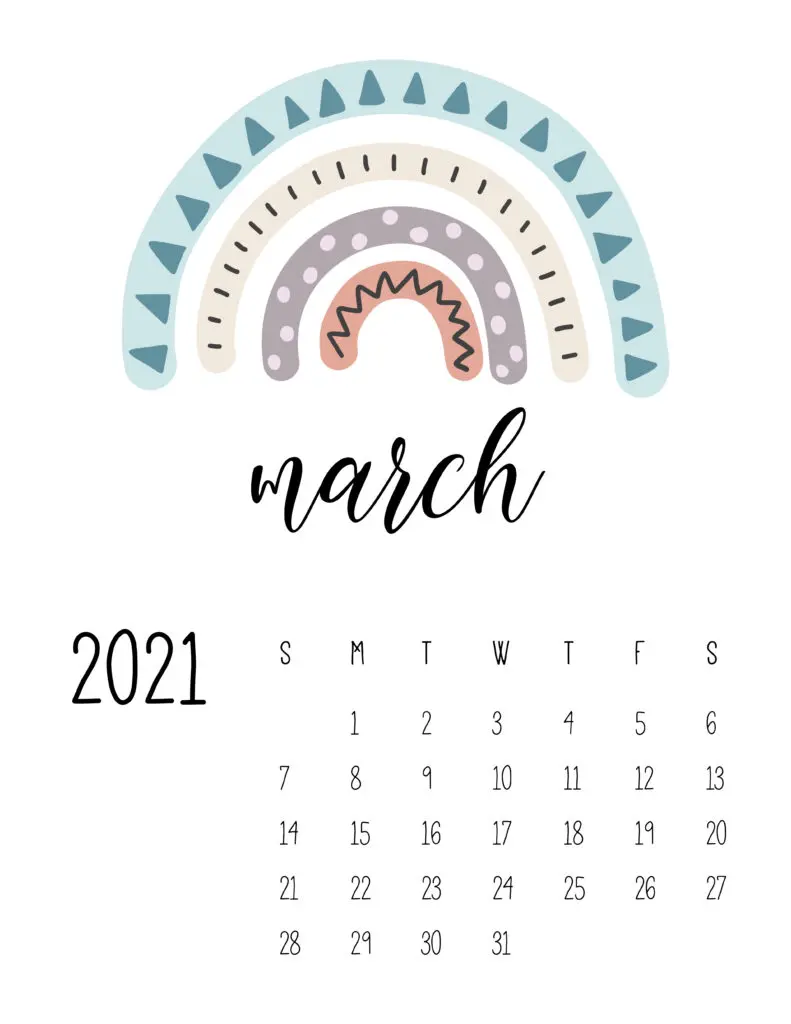 Get wrapped up with this cute winter bear! I know it's March but for some people winter is just beginning!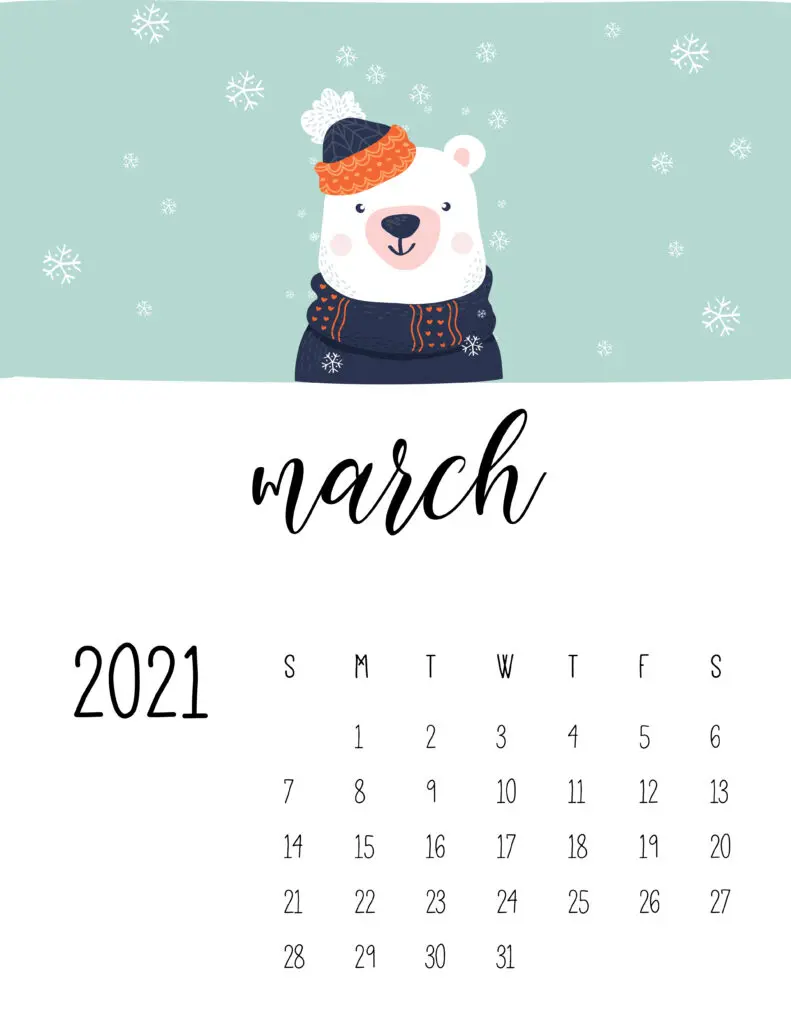 This beautiful calendar is colorful and cute! What kid would not love this calendar!?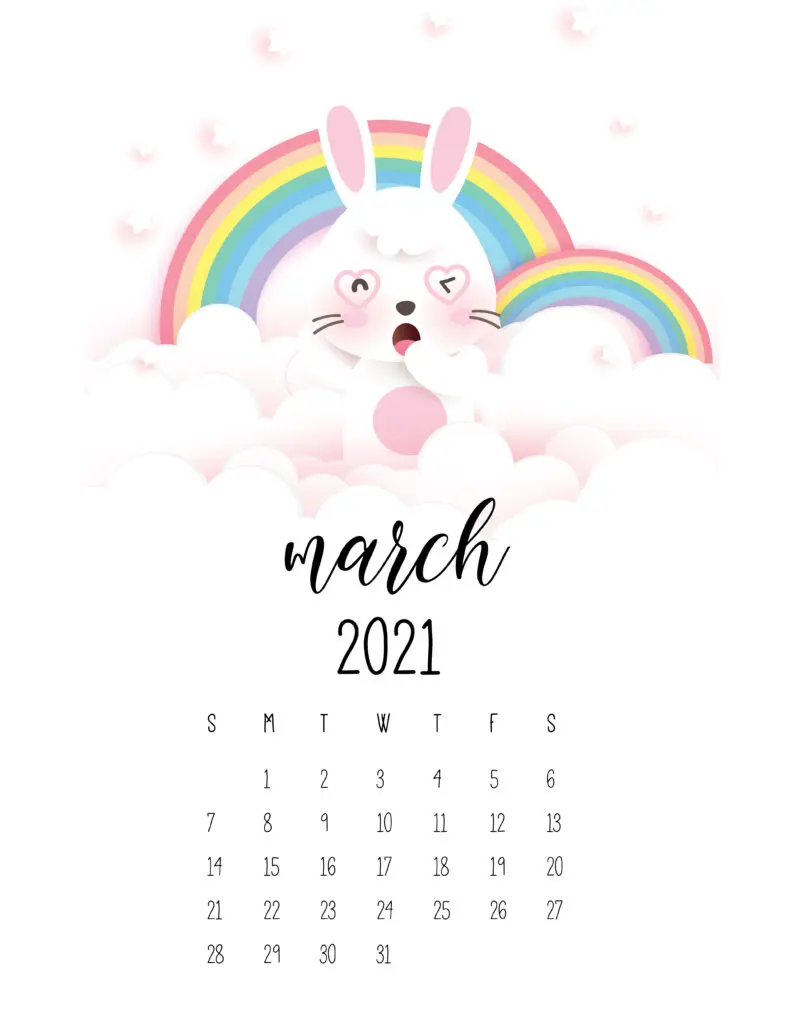 What better way to brighten your day with colorful flowers in a cute teacup? This would be a great calendar for a kitchen or breakfast area.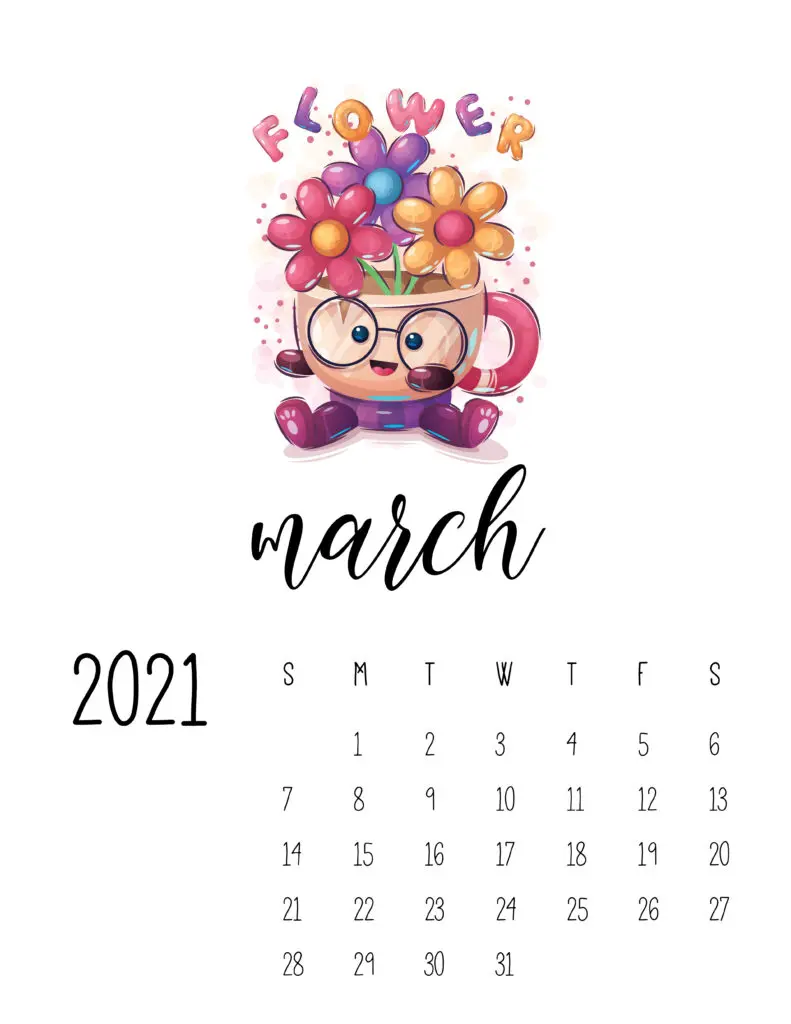 Let this cute kitten calendar remind you to have some chill time in your day. Sit down, drink some tea and relax…as much as your kids will let you!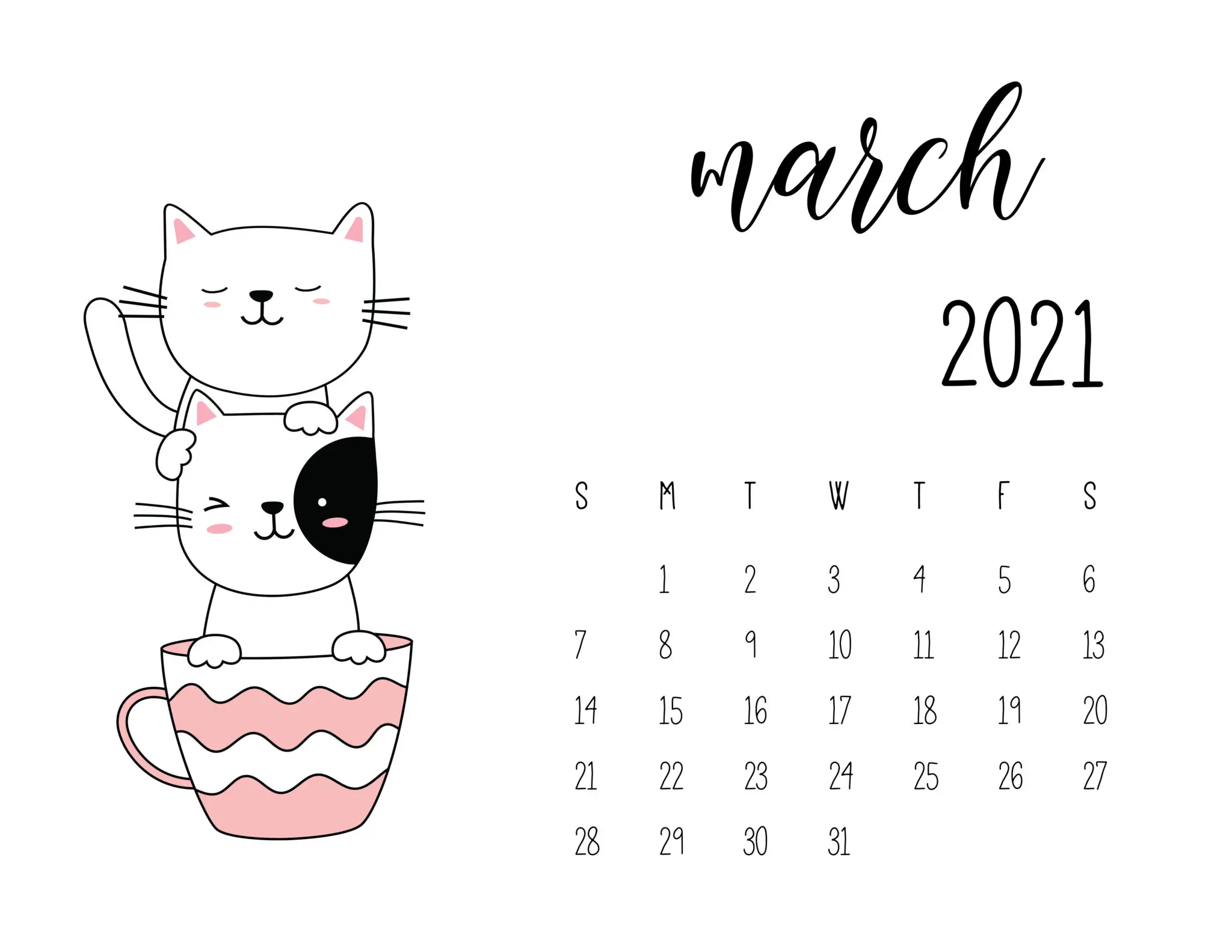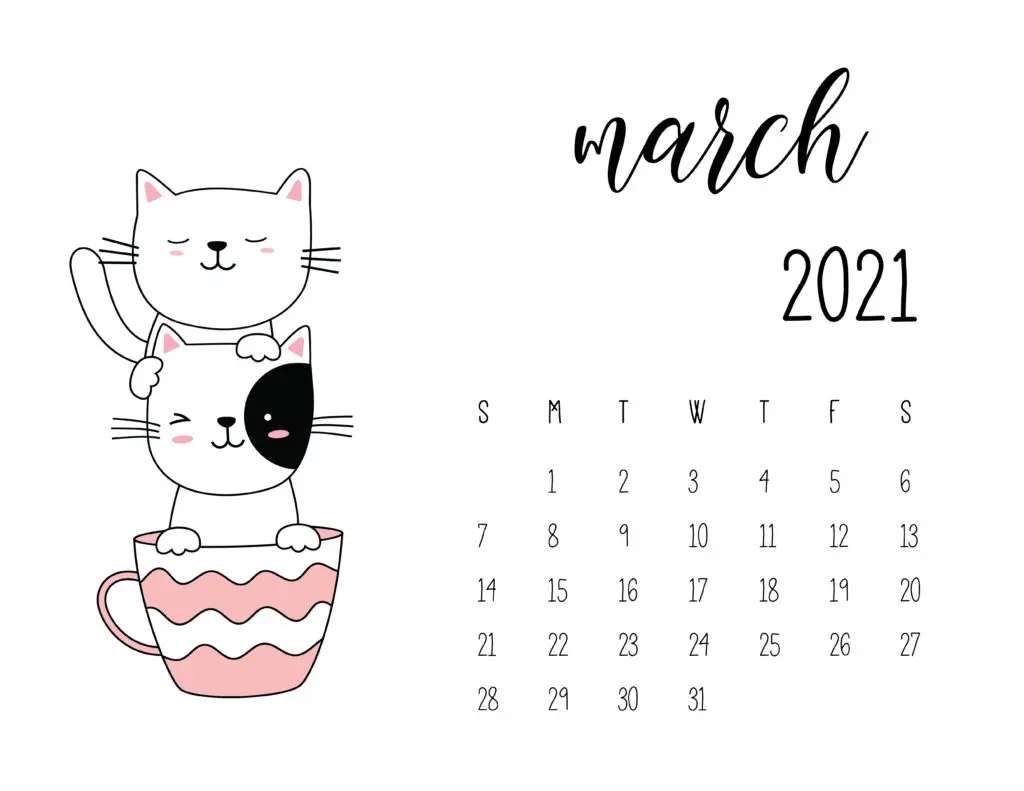 Enjoy this beautiful scenic March 2021 Calendar around your home this month. It's a great calendar that features a great quote too.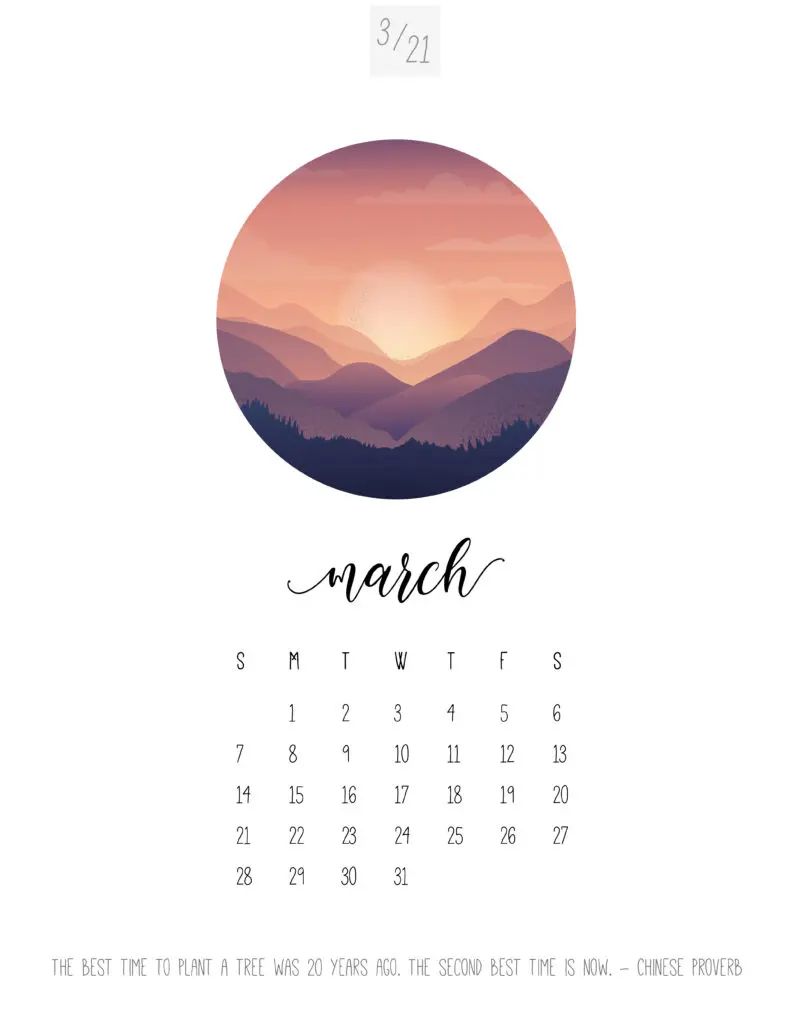 What is it about Hedgehogs and March calendars? I don't know but they look so cute! This cute illustrated March calendar is such a lovely option if you love forest woodland animals!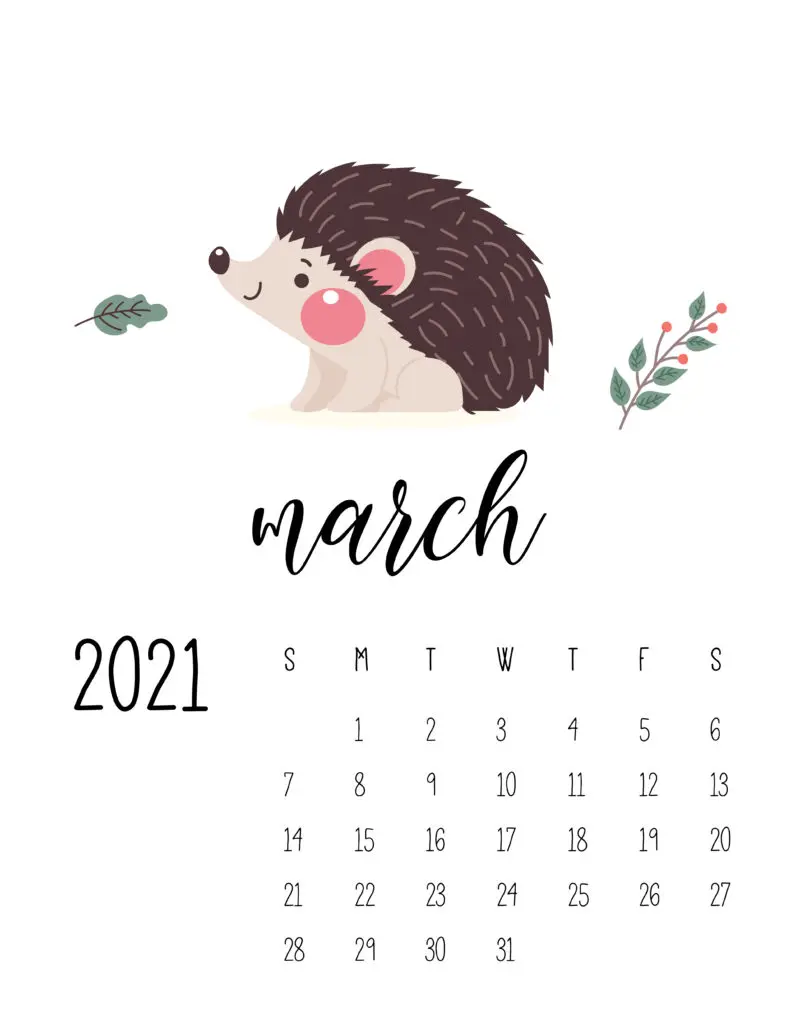 Simply the best free Fun March Calendar printables
Have you found a fun March calendar printable that's perfect for your family home? Have you downloaded one? Or maybe two? Let us know in the comments what calendars you love and would like to see more of for next year!
Remember you can print the individual calendar page you like or download the whole calendar is you want! It's all free!
If you like our designs, remember to sign up to our newsletter, where we keep our readers notified from time to time of our latest and best free printables.
Also, remember to follow us on Pinterest or Instagram and show your support. Better yet, if you use any of our printables then take a picture and tag us in it, we love to see what people do with our designs!