If you're someone who often donates money to a charity or organization then it's a nice idea to keep a record of who you are donating to, how much, and when. This is exactly why you really need this Printable Donation Tracker Template.
It's so easy to overlook these donations when it comes to budgeting or making every dollar count. You might donate here or there and then put it to the back of your mind, meaning that when you come to do your finances you seem a bit lost as to where certain money went.
You can easily avoid this by using our donation tracker to keep a note of every donation you make.
The printable donation tracker template features space for you to:
Note the date of the donation.
Log who the donation was to.
Write a description of your donation.
Track the value of the donation.
Add your receipt.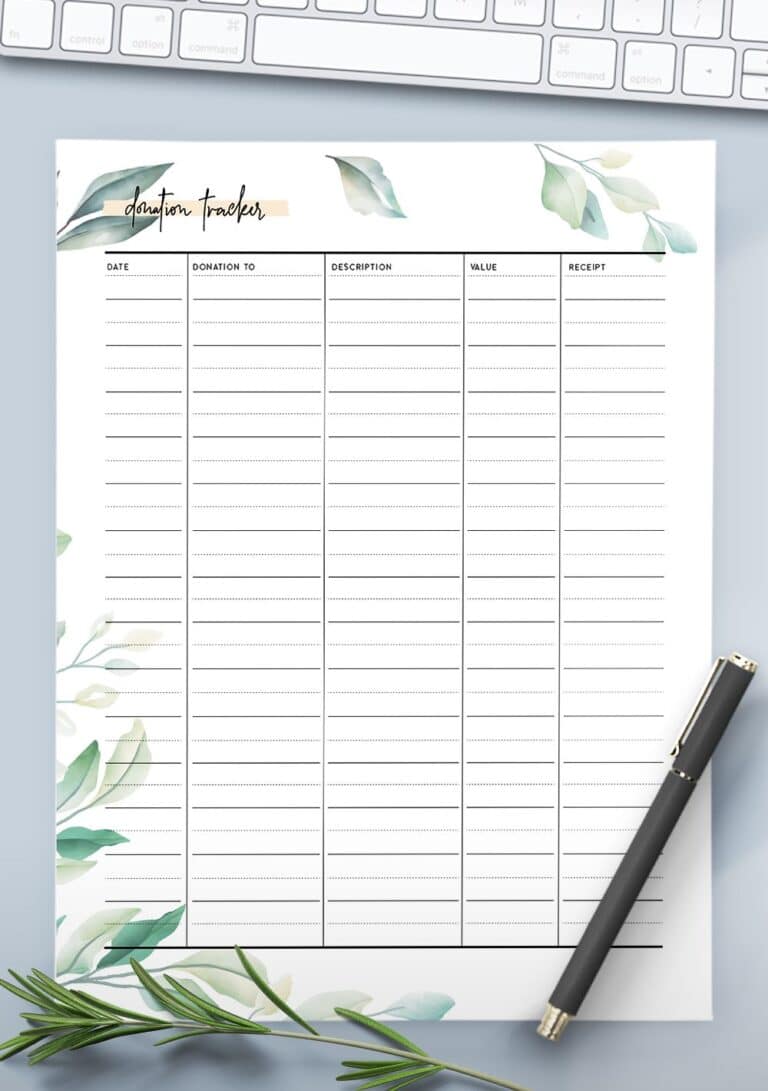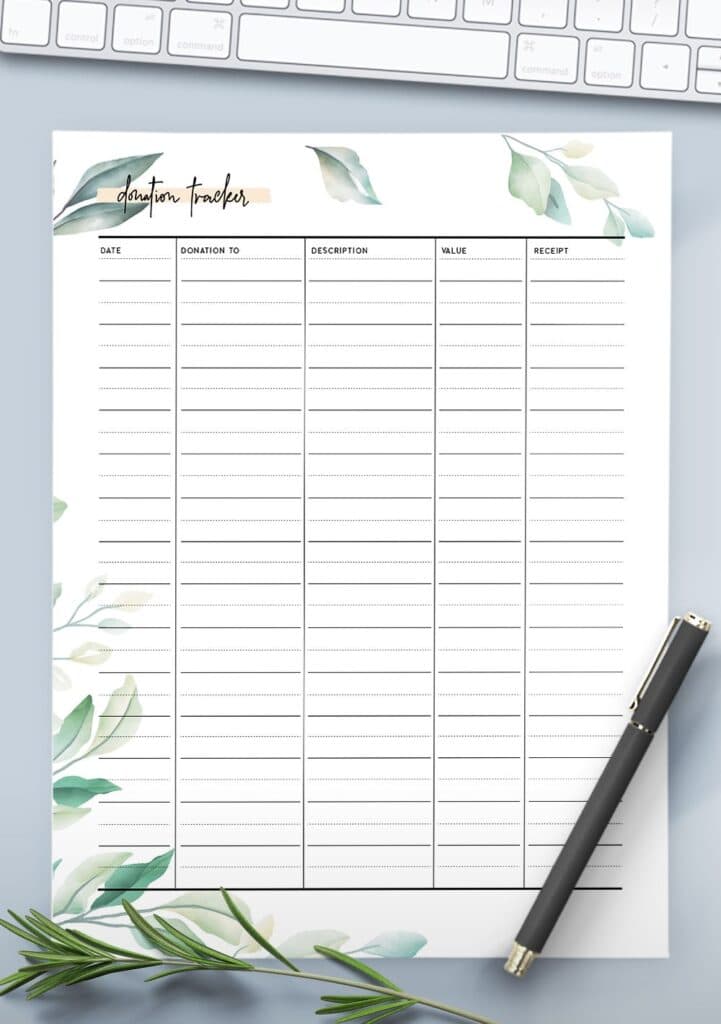 The printable donation tracker template comes in four different styles – Botanical, Soft, Cursive, and Classic and you will receive all four when you download it.
You can also find the donation tracker PDF included in our Printable Financial Planner bundle. It's perfect for helping you to organize your finances and track your money and includes dozens of printables to help you save, pay off debts and manage your money.
How to use our planners for the best finish
Resize it – Our printable planner inserts are made for US Letter sized paper. But you can easily resize our planners to fit any paper size and binder. It's so easy to make them bigger or smaller to fit into your choice of binder – find out how here.
Print it – We recommend using nice quality paper for printing our planners and planner pages. This paper is a good weight and works with inkjet and laser printers, the ink looks crisp and clear giving your printed planners that shop-bought look. The paper also holds up well as you use your planner throughout your daily life.
Style it – Style your planner! Put them in your favorite ring binder, notebook binder, or even bind your own with a paper punch binder. Accessorize your planner with stunning stickers, unique paper clips, and stylish dividers and tabs. Find out how to make printable planners match your style right here!
Snap it – Take a photo of your planners and tag us on Instagram! We love to see how you use our planner pages!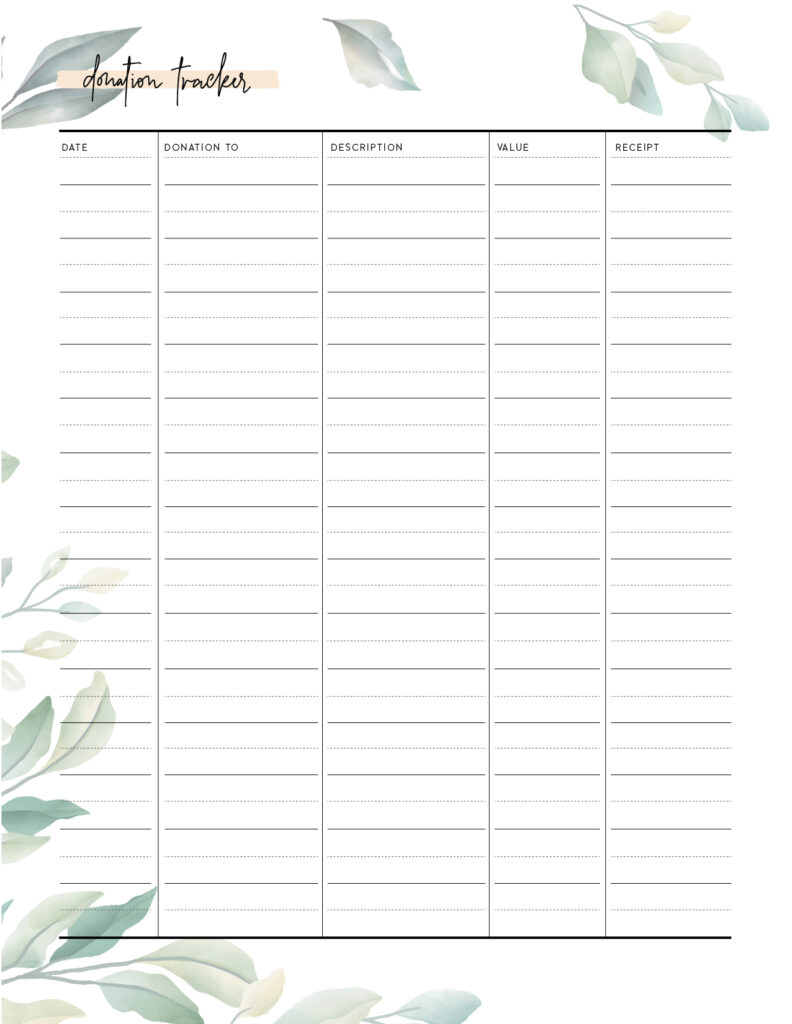 Download Free Printable Donation Tracker Template
To get your printable donation tracker template for free and in high quality, click the button below to visit our product page. Use the coupon code displayed to get it for free.