Looking for a place where you can plan the year ahead and get a quick overview of it? This next year at a glance planner printable is perfect for just that.
Use the next year at a glance template to quickly add in your ideas for next year such as events, gatherings, vacations, and anything else important to you.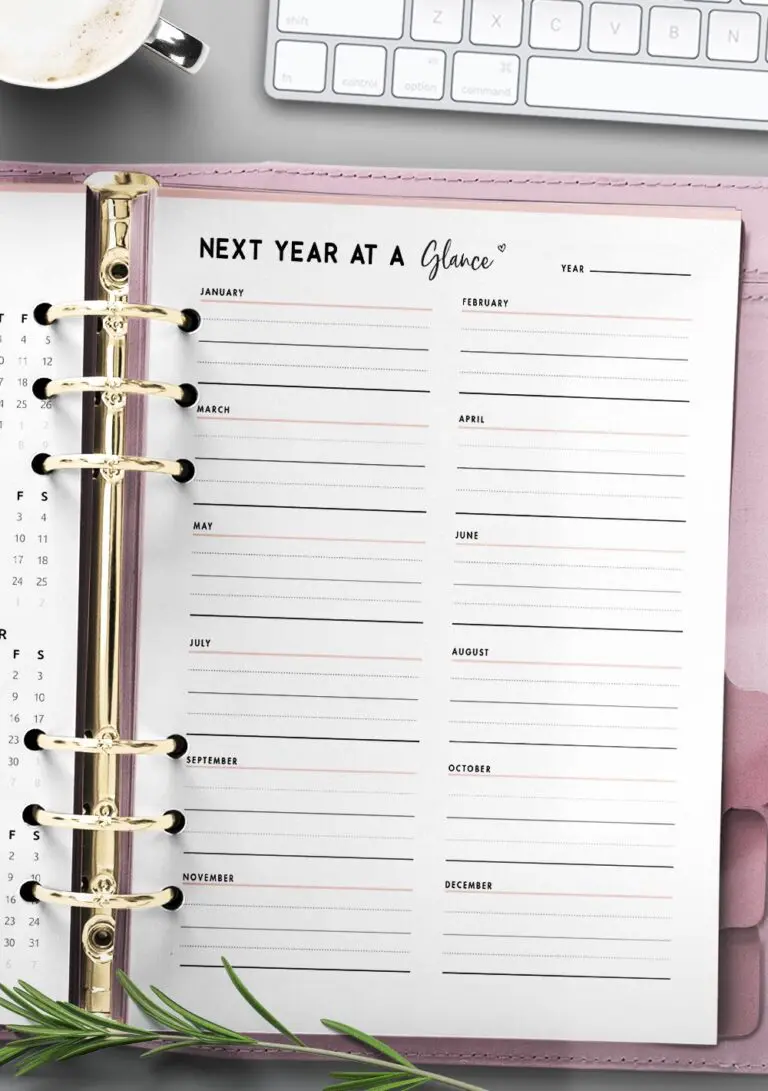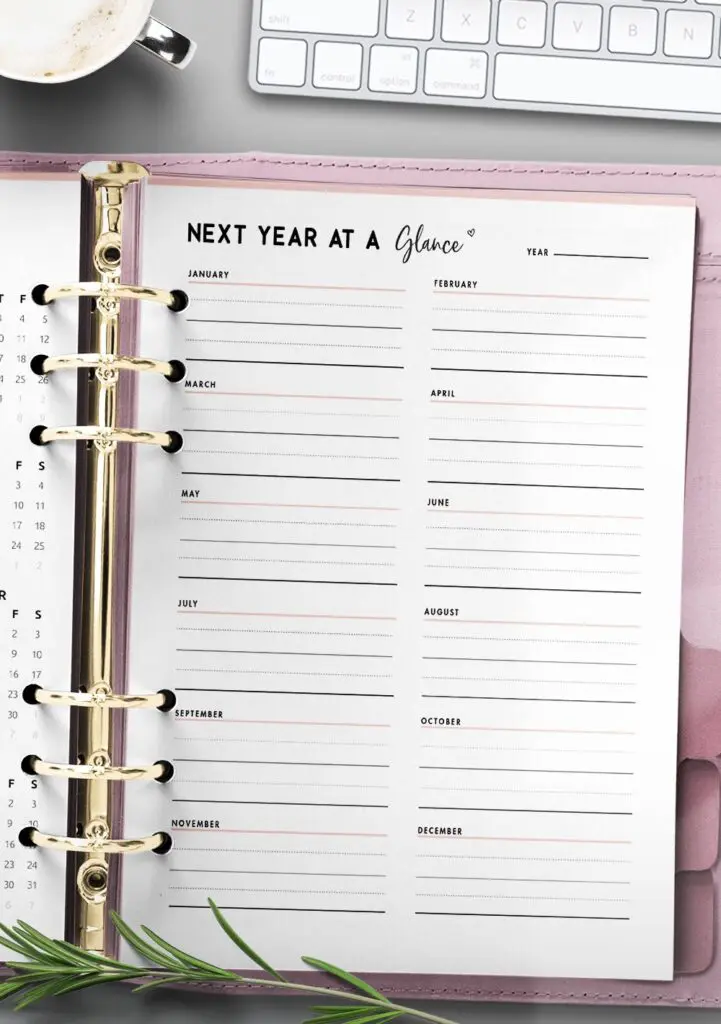 Make the perfect plans for the year ahead
To start making plans for the next year, you really need to write them down. When you put your plans on paper it really does help you solidify them, which means you're much more likely to achieve them.
Using this template, think about the things you want to do next year, and the likely timeline to achieve them, and write them into the months of the year.
There is plenty of space to log up to four ideas per month and it comes in handy for roughly planning the year out.
Nothing is set in stone, so don't be scared to use a copy beforehand to rough out some ideas of what you want to happen in the new year.
Also, you can print multiple copies to fit different aspects of your life. Why not print a copy for your personal plans, a copy for your business plans, and a copy for college or school?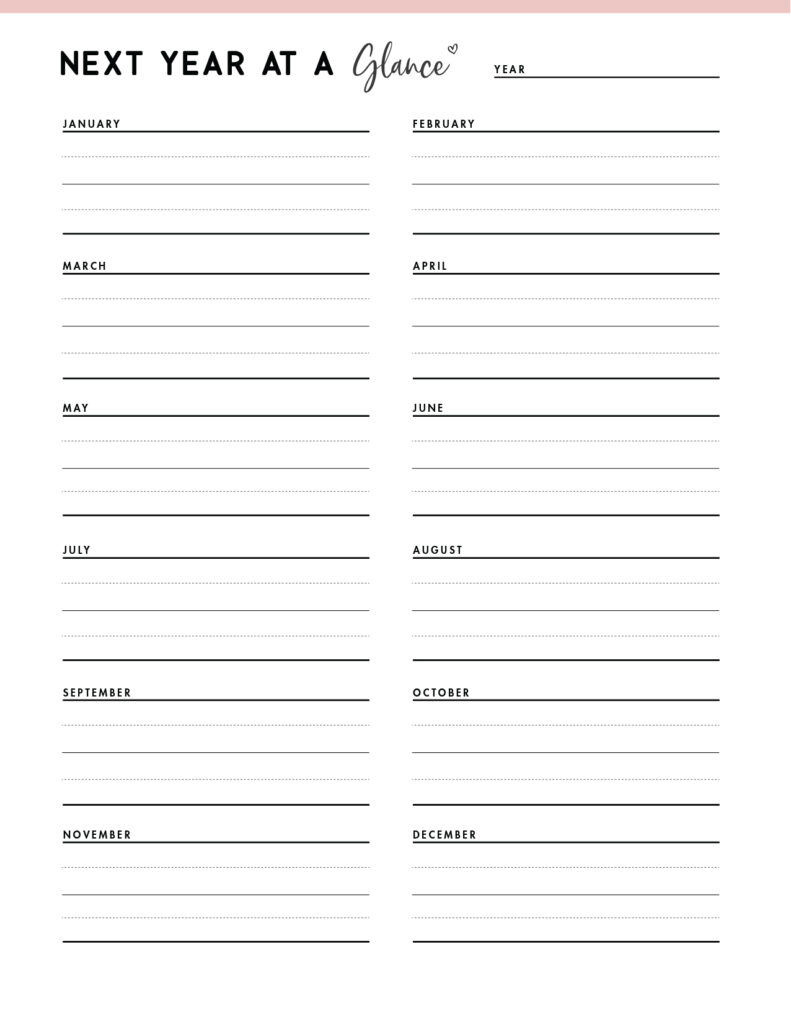 Also, see these alternative styles of the year at a glance templates that you can use to plan ahead.
Get the free Next Year At A Glance Planner
To get the printable next year planner for free, open the image above to view them fullscreen and then save them to your computer for printing.
If you're looking for more awesome free templates then check out our huge range of printable templates. You can make plans for all aspects of your life. Remember, when you make plans, you tend to work towards achieving them.
We've got printable templates to help you make plans for everything, from health and fitness, finances, work, and life, you'll find everything you need right here.
How to make printables look awesome
Print it! – Our printable templates look so good when printed on this bright paper.
Resize it – These printable templates are designed as 8.5 x 11 pages. TIP: If you want to print using different size paper then insert this printable into Canva, set your dimensions to any size you want, then save and print, easy! Full steps in this guide.
For many more great free printables like this, remember to look through the rest of our printable templates, we've got printables for every aspect of your life and they're all totally free!
More awesome printables and templates from World of Printables
We've created a huge amount of daily planner templates and weekly planner templates that will help you manage your days and weeks better than ever. Be sure to grab as many as you can along with our many other schedule templates while you're here.
Remember to look through the rest of our planner printables, we've got printables to help you manage every aspect of your and your life!
We think you'll find these very useful:
More schedule planner templates
Some of our recent schedule planner templates. These will help you organize your week ahead.
---
Find 100's more stylish planner templates that you'll love
Some of our recent planner templates. Find many more Printable Planner Templates that will help you get on top of your life with ease. You'll love them.
Follow World of Printables on Pinterest for more