If you would love to boost your creativity with a tiger coloring page, you can choose from this gorgeous collection of free tiger pictures to color.
You can use a tiger coloring sheet at home or for educational purposes in the classroom. There is a variety of printable tiger pictures that everyone will love and have so much fun coloring them in and being creative.
Free printable tiger coloring pages
You can use these tiger pictures to color for quiet time, group time, for crafts, or even use alongside other learning or creative activities.
Why not use read the Jungle Book and use our tiger coloring sheets too? Maybe you can color your own Shere Khan! You could also make the Year of the Tiger crafts or swap out a tiger's black stripes for multicolored or glittery stripes!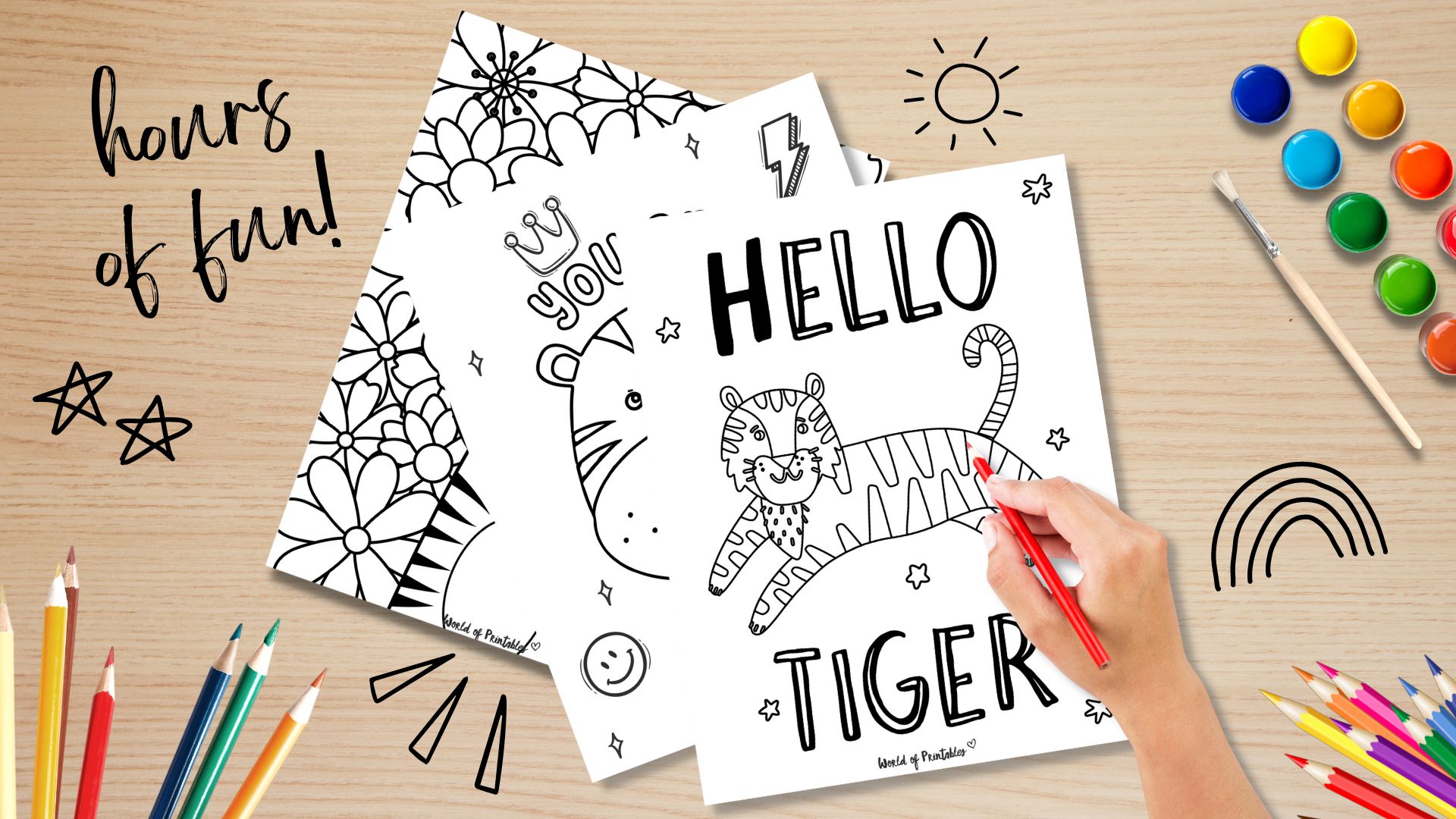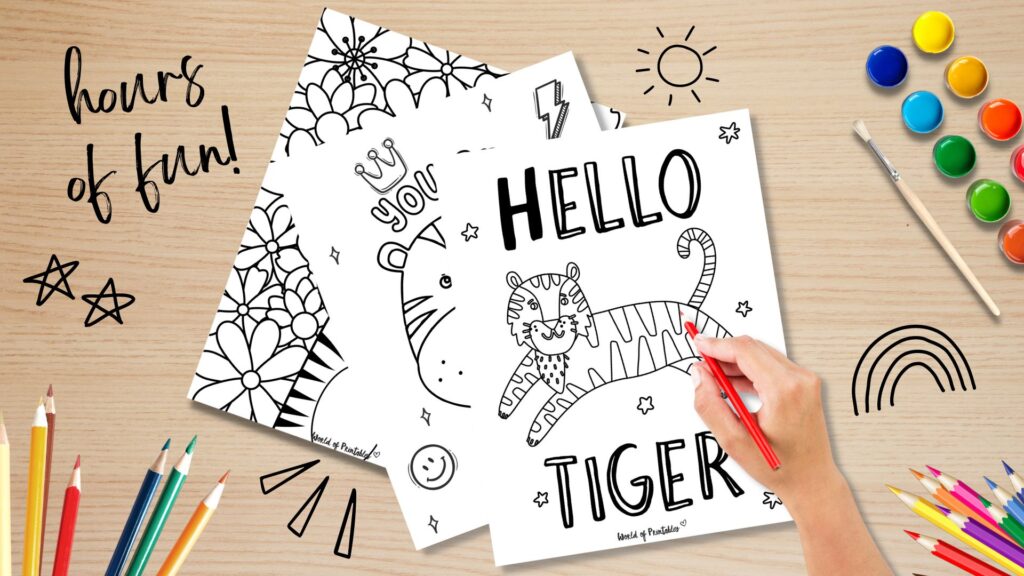 Tiger Coloring Pages
You will find so many cute tiger coloring pages for toddlers, young kids, older kids, and adults! These coloring pages feature illustrations of circus tigers, tigers in zoos, tiger faces, baby tigers, tiger stripe patterns, and many more.
To use our free coloring pages, simply select the pages you want and save them to your computer. You can then print them or color them digitally!
I hope you like these tiger pictures to color and have tons of fun with them! You can use these tiger coloring sheets at home, in the classroom, or even when you are traveling!
Tigers are cool animals and it is so fun to learn about them! If you want to see more coloring pages then we have a huge collection for you to choose from:
Fun Tiger Facts
Tigers are amazing animals and there are so many cool things to learn about them. Why not share these fun facts with your children as they settle down to color some of our free tiger coloring sheets?
What are interesting facts about tigers?
A tiger's stripes are different – tigers wear different styles of stripes!
A tiger's dark stripes help them camouflage in the wild
Tigers are the largest of the big cats
India has the largest population of tigers – 70% of the world's tigers live in India
There are many different tigers – Bengal Tiger, Sumatran Tiger, Indochinese Tiger, Malayan Tiger, Siberian Tiger, Caspian Tiger, Javan Tiger & South China Tiger
The roar of a tiger can be heard almost two miles away / 3.2 kilometers away!
In the wild, a white tiger is born only once in every 10,000 births! There are only about 200 white tigers left in the world today.
More Coloring Pages
Our recent coloring pages. Many more fun coloring pages for kids and adults.
---
Follow World of Printables on Pinterest