These octopus coloring pages are the perfect activity for kids of all ages, from preschool to toddlers and older kids. Even adults can enjoy these coloring pages as a way to relax.
Use these free octopus coloring pages in the classroom to help children learn more about octopuses in a fun way.
As well as being educational, these coloring pages are a fun and engaging activity for kids to have tons of fun and stay entertained.
You can color these octopus coloring pages with your favorite markers, crayons, or pencils! I love to get creative and use paints and glitter too! They are great for crafts too! Why not cut around your octopus picture and go on a sea adventure? There are so many ways to enjoy this fun activity.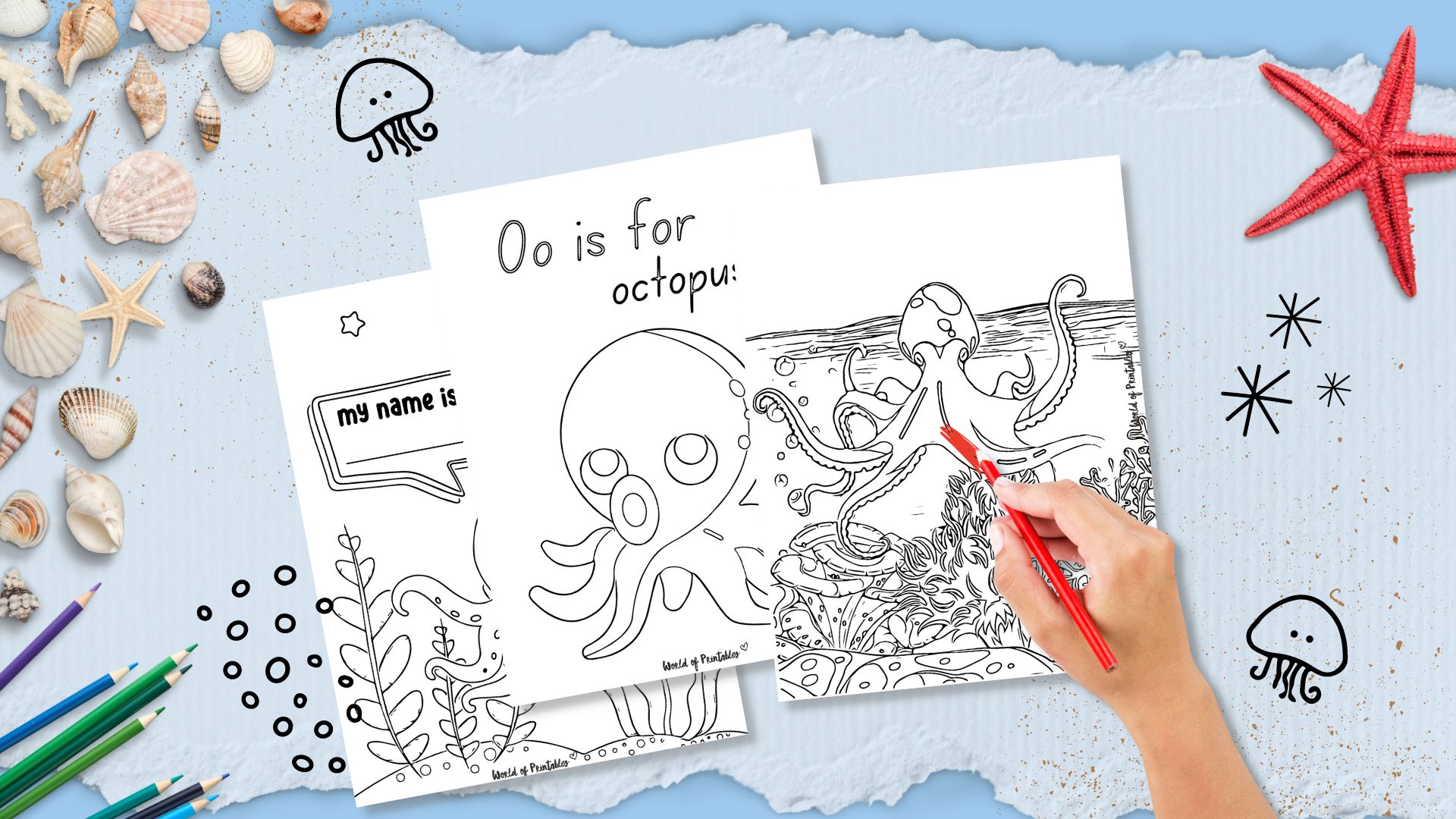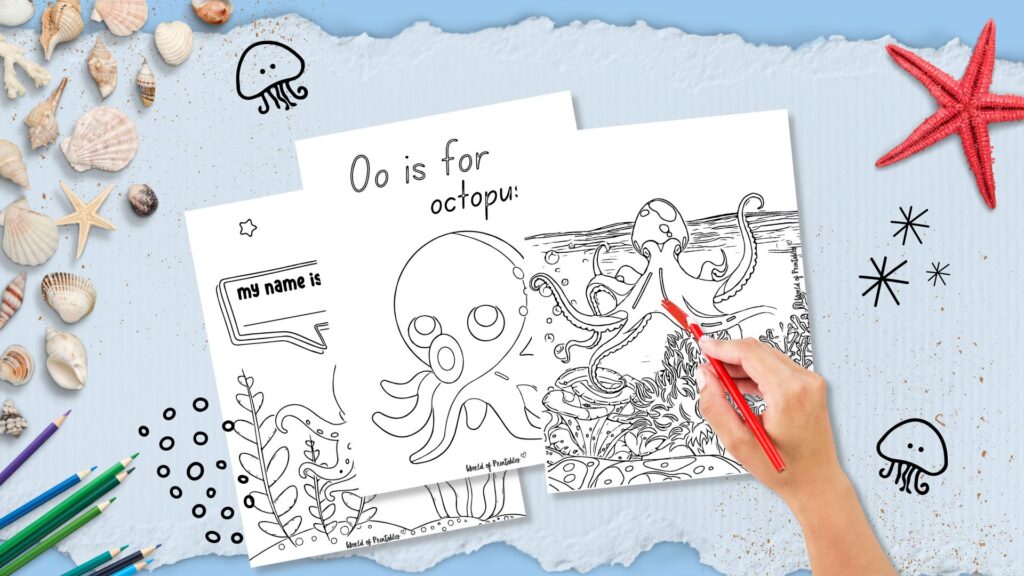 Octopus Coloring Pages
This collection of beautiful octopus printables features smiling octopuses, octopuses with ocean animals and underwater creatures, stunning coral reefs and ocean floors, pirate ships, and more.
To use an octopus coloring sheet, simply click the image and save it to your computer, then print it or color it digitally.
I hope you like these octopus pictures to color and have tons of fun with them! Hopefully, you are inspired to learn more about these beautiful and interesting creatures!
Octopus Fun Facts!
Octopuses are such fascinating creatures and are one of my favorite sea creatures! Here are some interesting facts about Octopuses!
Did you know that octopuses can change color? Why not create a multi-colored octopus to show this?
The octopus doesn't have a skeleton!
An octopus's tentacles allow them to taste objects simply by touching them!
Octopuses have three hearts! That's a lot of love!
If an octopus loses or damages one of its long arms, it can grow a new one!
Octopuses are smart creatures and it is so fun to learn about them!
If you want to see more coloring pages then we have a huge collection for you to choose from:
More coloring pages
Our recent coloring pages. Many more fun coloring pages for kids and adults.
---
Follow World of Printables on Pinterest