Twisted templates are our latest range of stylishly themed planner pages and templates. For anyone who wants something different, these sleek styles of planners are unlike anything else you'll find out there.
If you're a lover of Wednesday Addams, then these are the perfect planners for you!
Available as printable planners, and digital planners. They're simply too cute to spook!
Three stylish themes to choose from: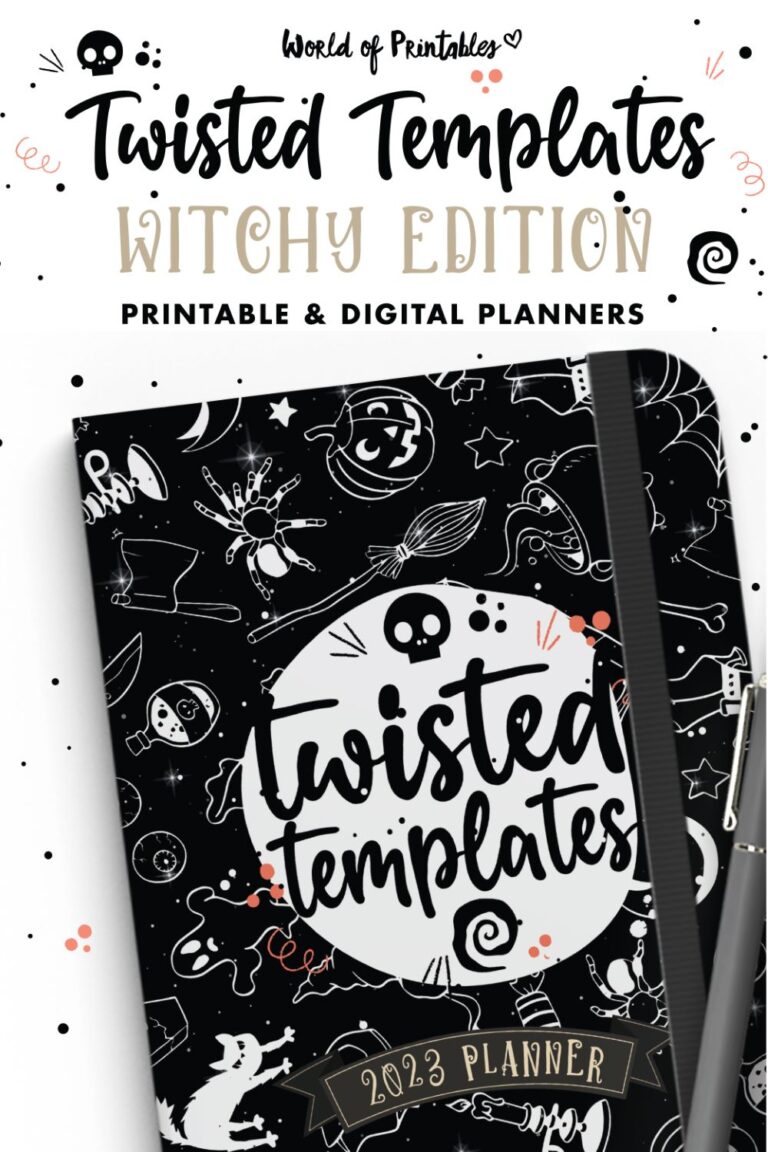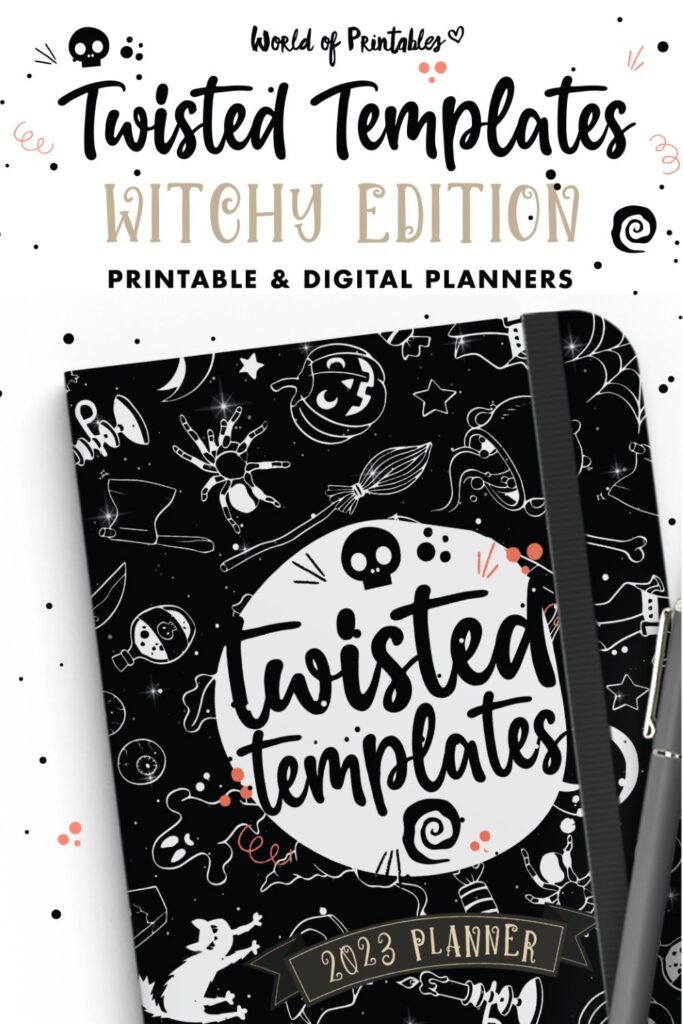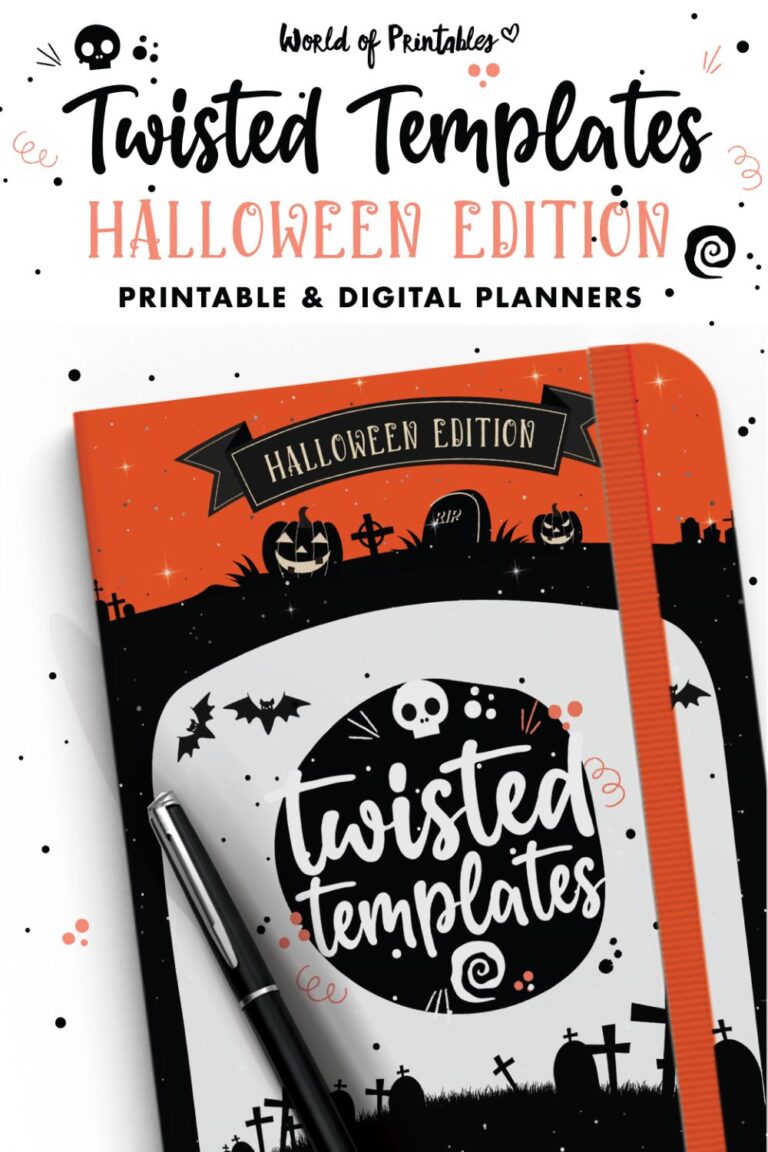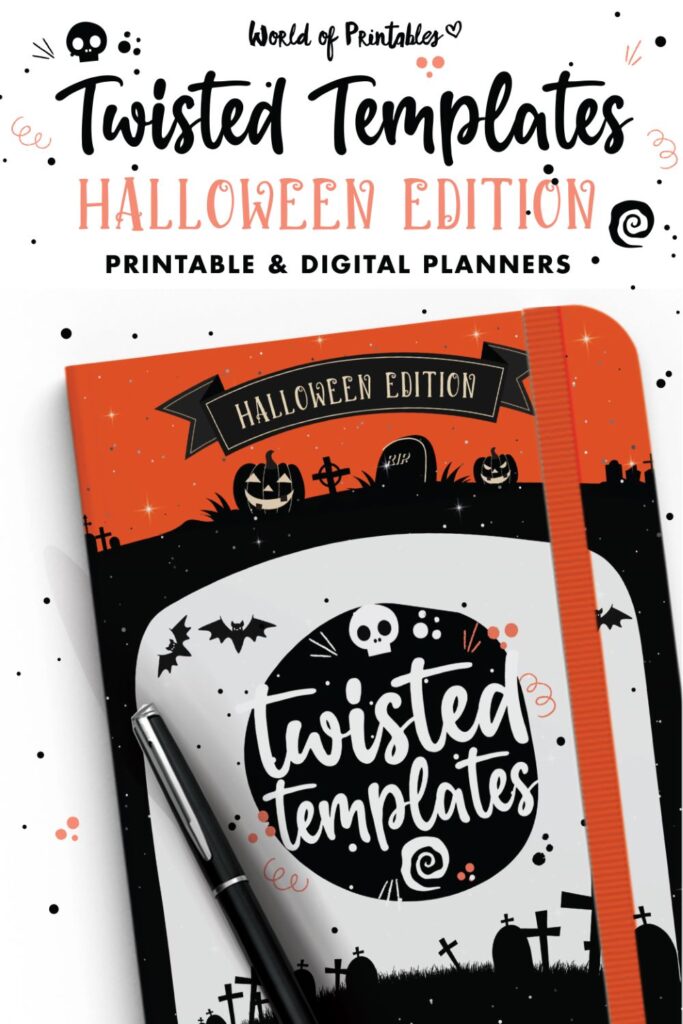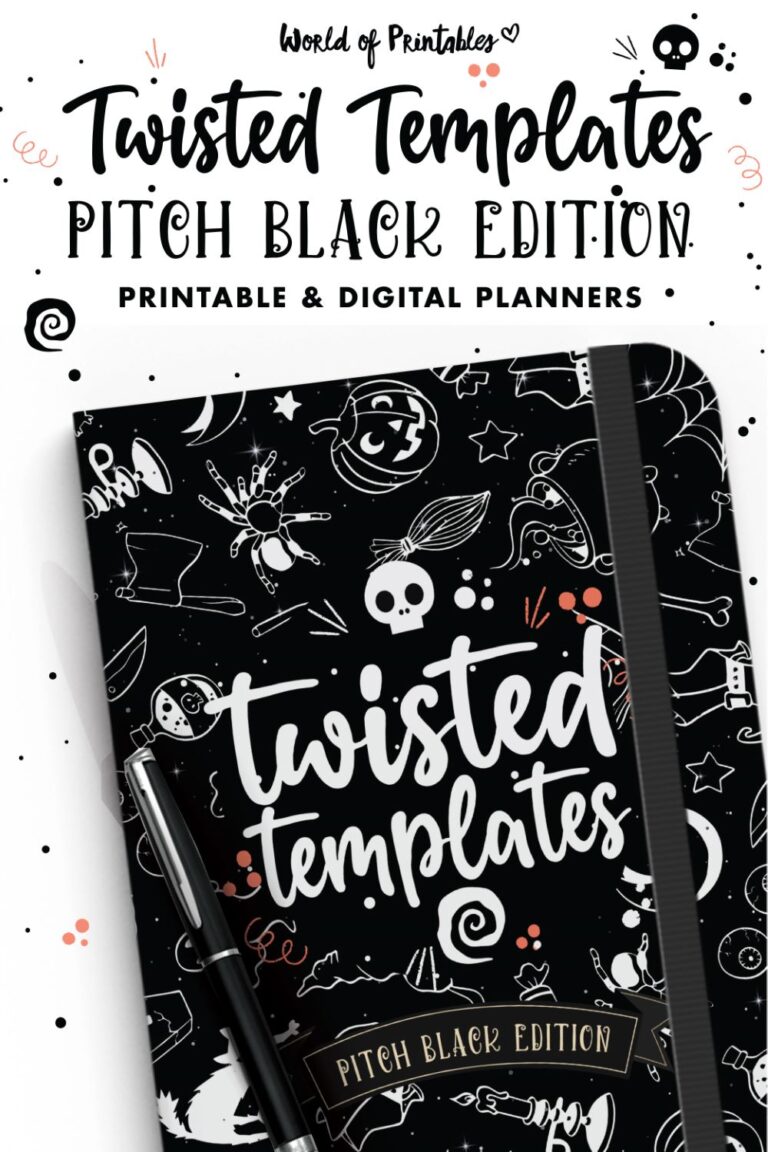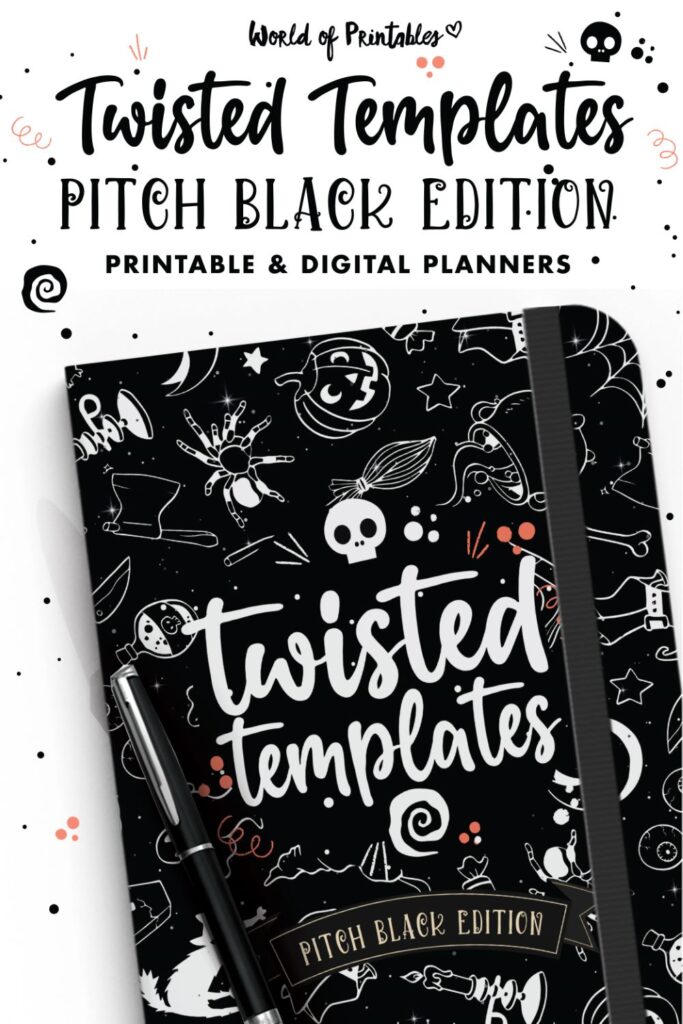 It doesn't matter what style you prefer, you can get them all.
Do you want a planner that's stylish, dark, and like no other?
Of course, you do…who isn't drawn to unique styles that inspire them?
Like you, we were searching for an affordable stylish dark planner, witchful thinking! When we struggled to find a planner that inspired us or had the pages we needed, we decided to create our own.
We created a planner for you that is dark, stylish, and has all of the pages that you need. A planner that would inspire creativity, and would work across printable and digital formats.
If you've got it, haunt it!
Be inspired with a stylish planner that's like no other, and find love at first bite!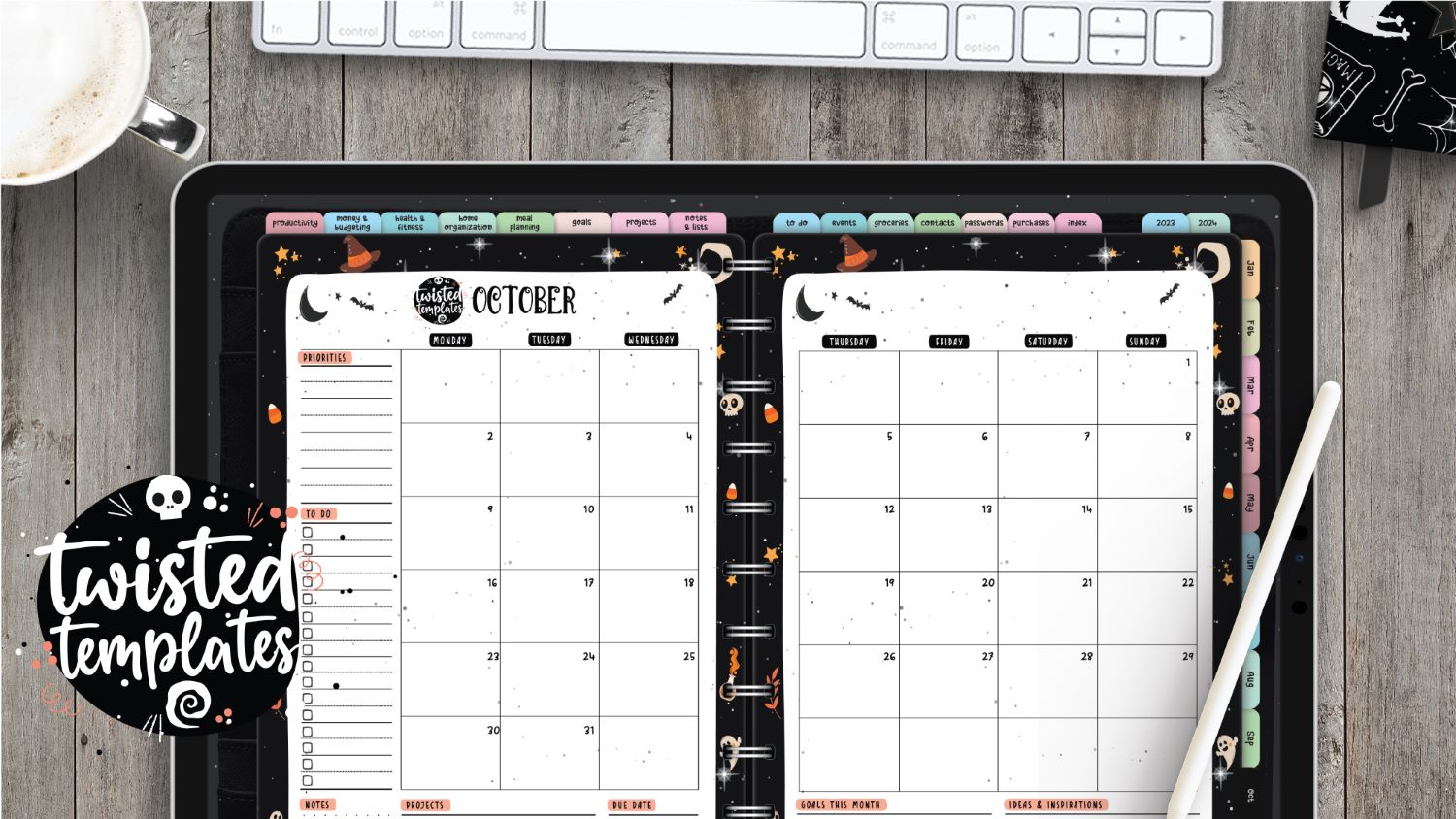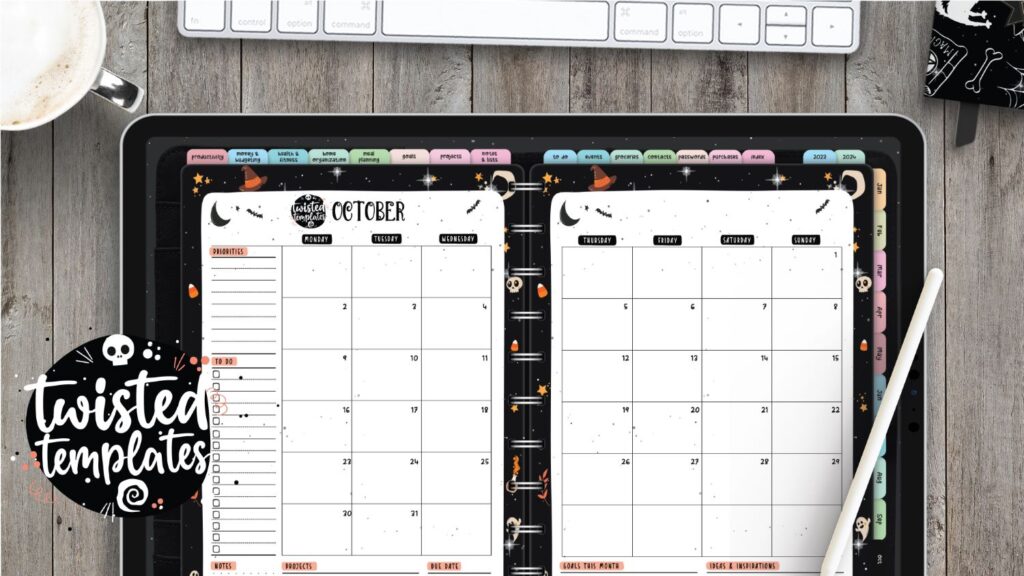 Twisted Templates Planner Range
The planner with a dark twist.
The Twisted Templates were designed to inspire your daily and nightly planning. We make sleek and stylish planner systems, and planner stickers, that include everything necessary to keep you inspired and organized, to help you get the most out of your life.
Maximize productivity while focusing on the big picture.
Go beyond your to-do list with this do it all planner bundle. Twisted Templates planners are packed full of useful pages, finished in a sleek dark style that's designed to help you live your best life.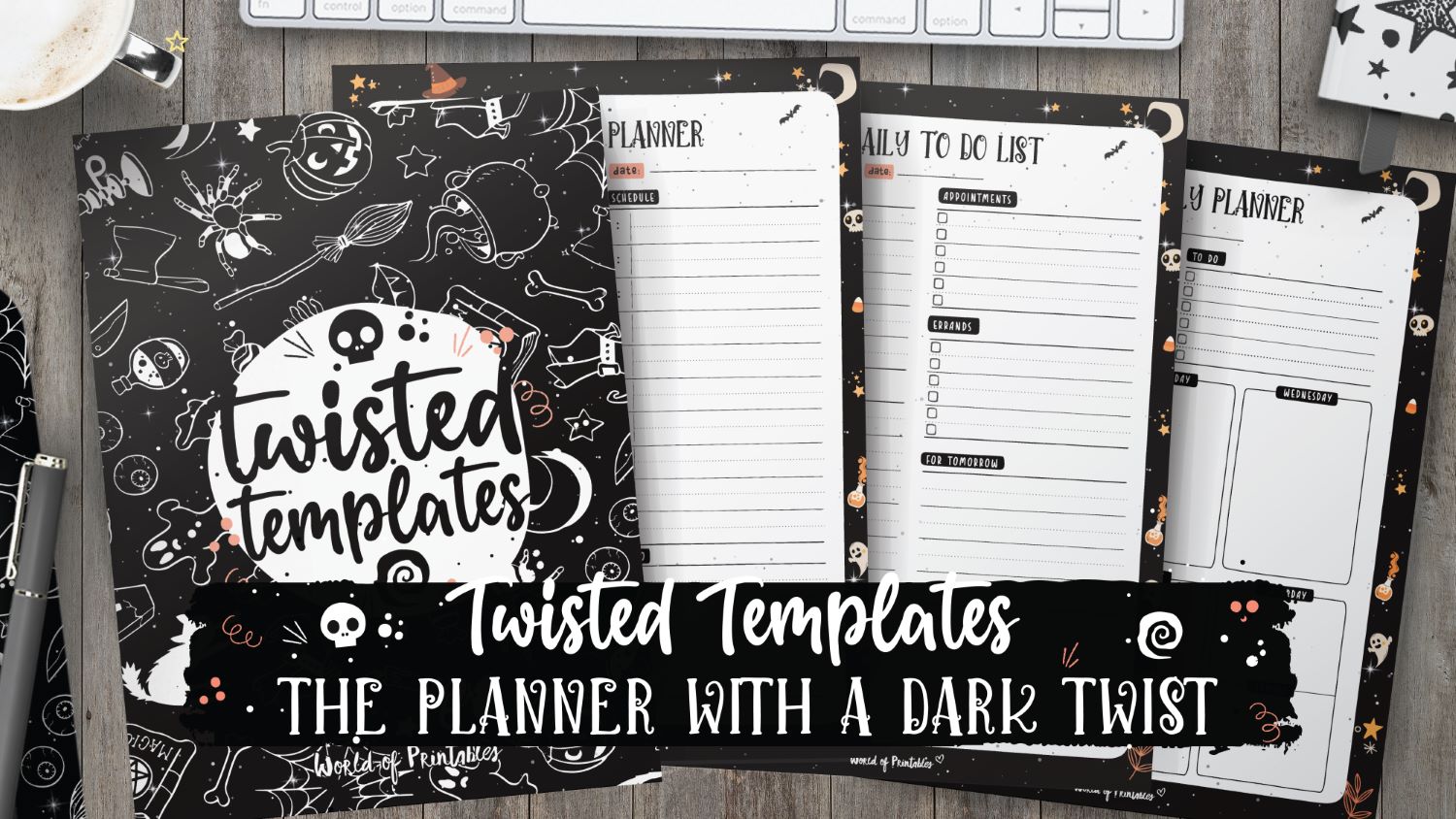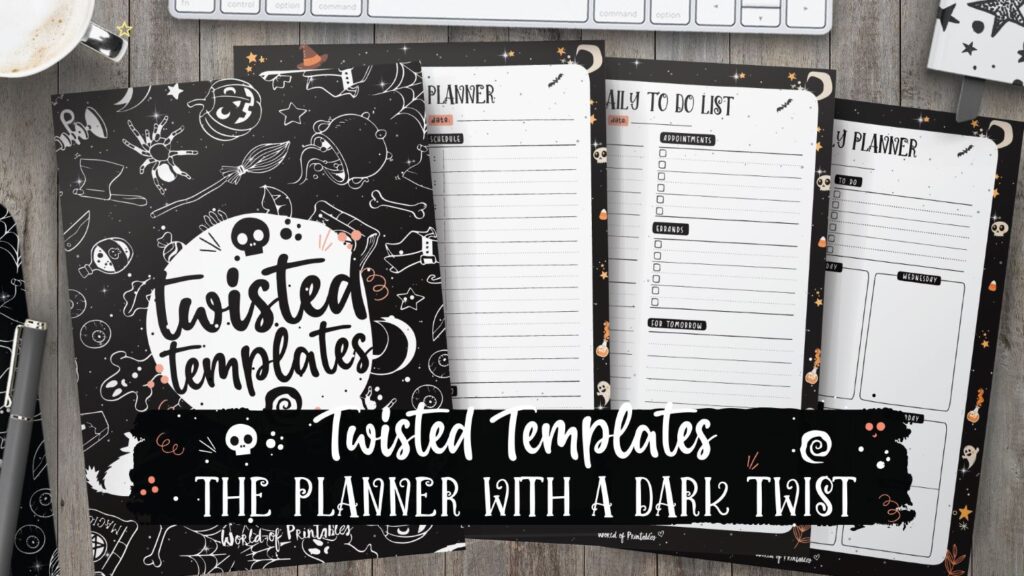 Feeling Witchy
The twisted templates range of planners is jampacked full of all of the useful pages that you need to help you stay organized with all of the things that matter.
The twisted templates are categorized into different key areas, including productivity, organization, self-care, focus, motivation, and finances.
Plan every aspect of your life, from budgeting to meals, and all things you need to do.
You can use the daily planner to plan your days, the weekly planner to plan your weeks, and the to-do lists to plan everything you need to do in between.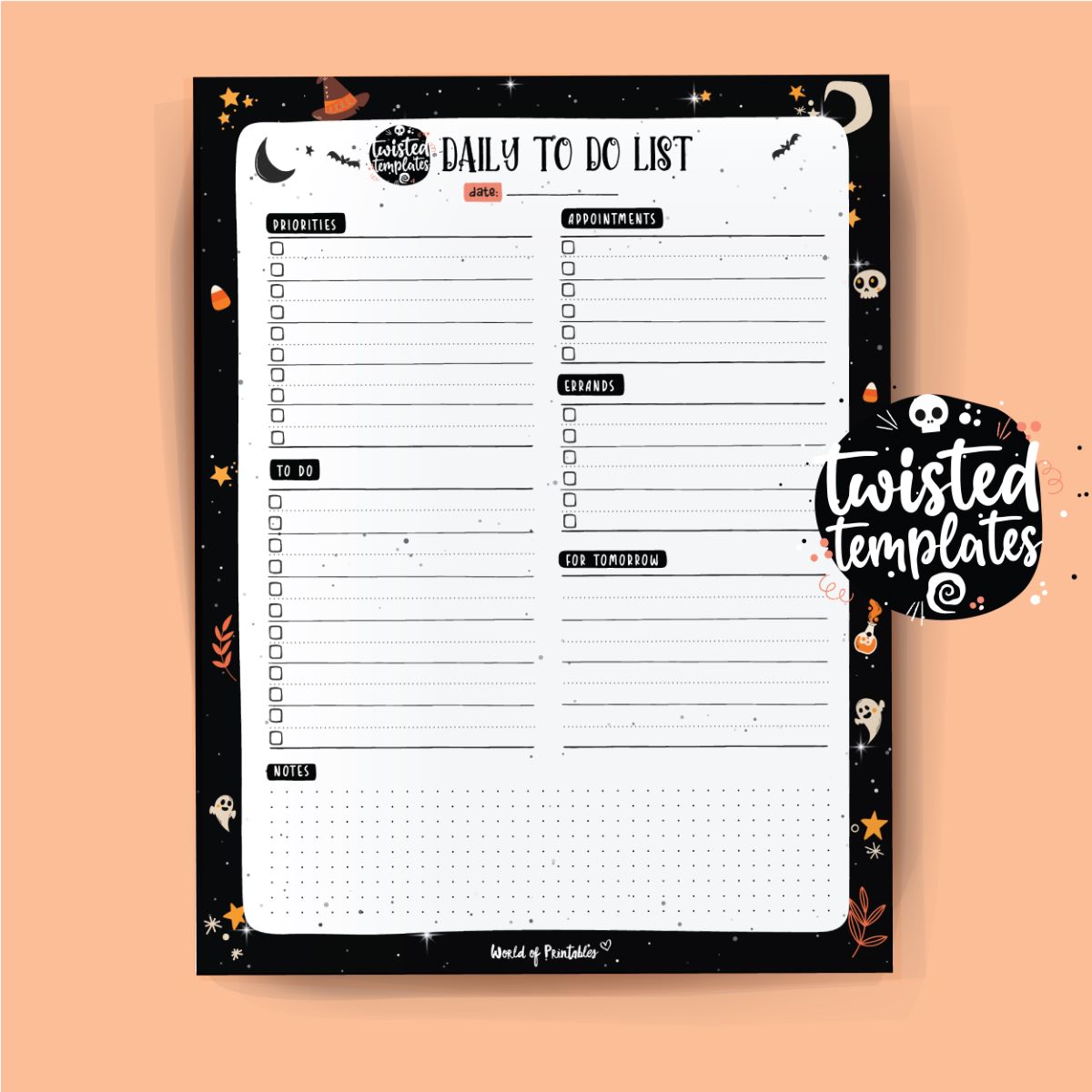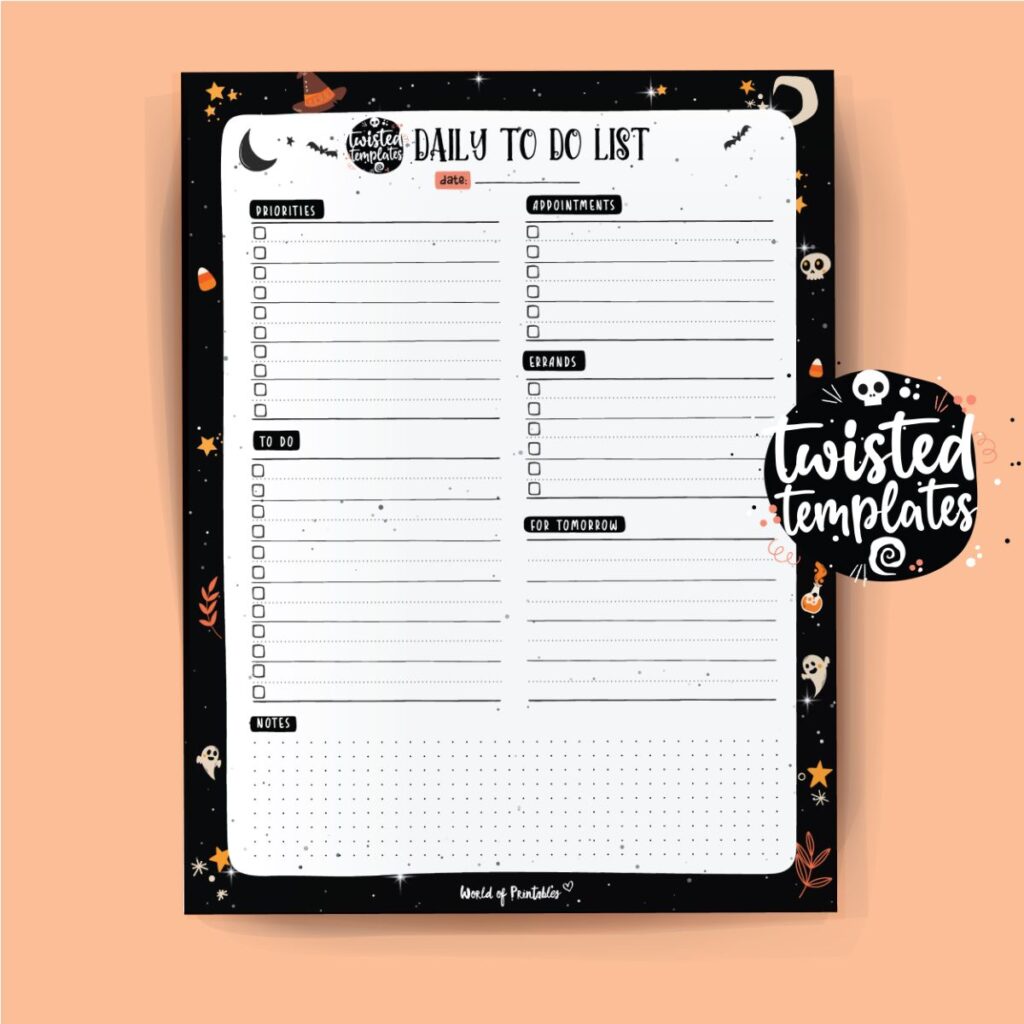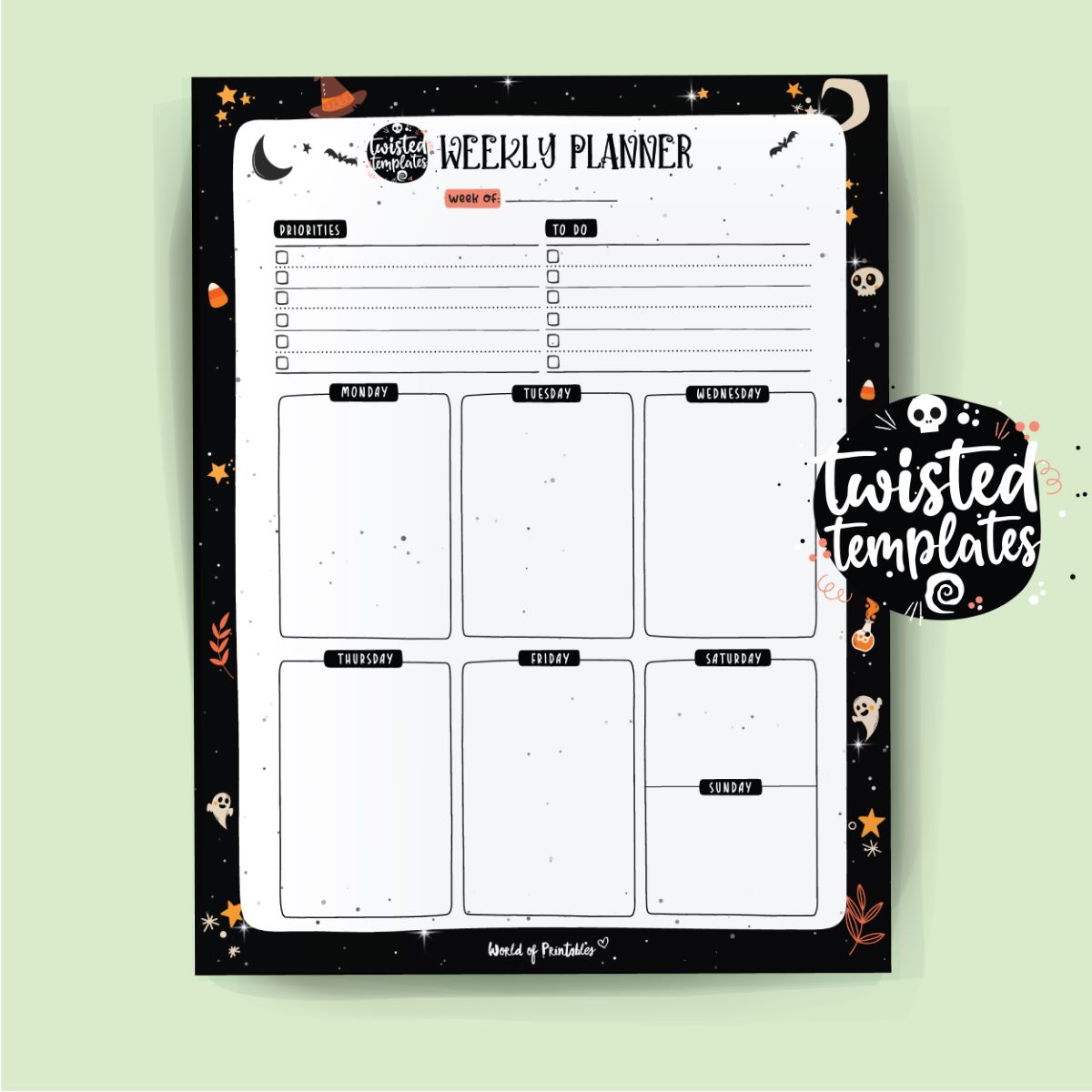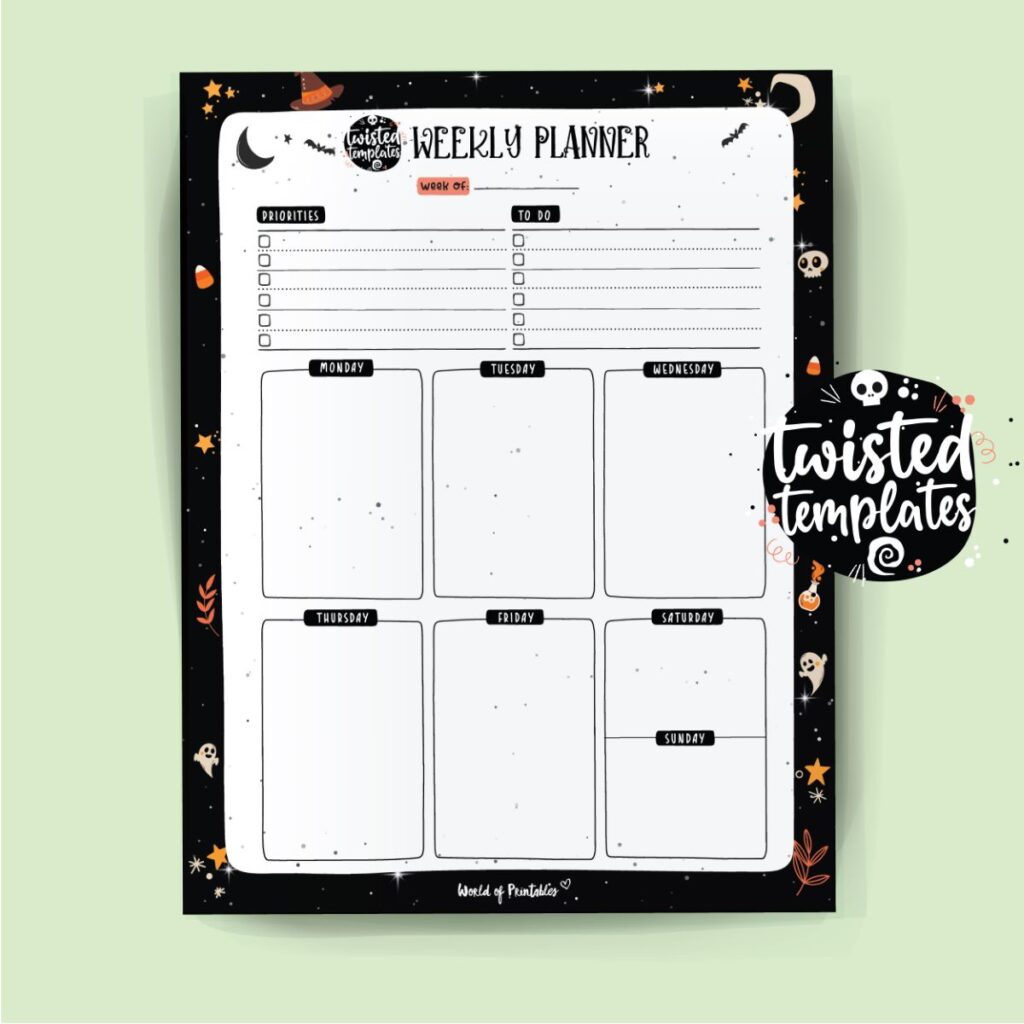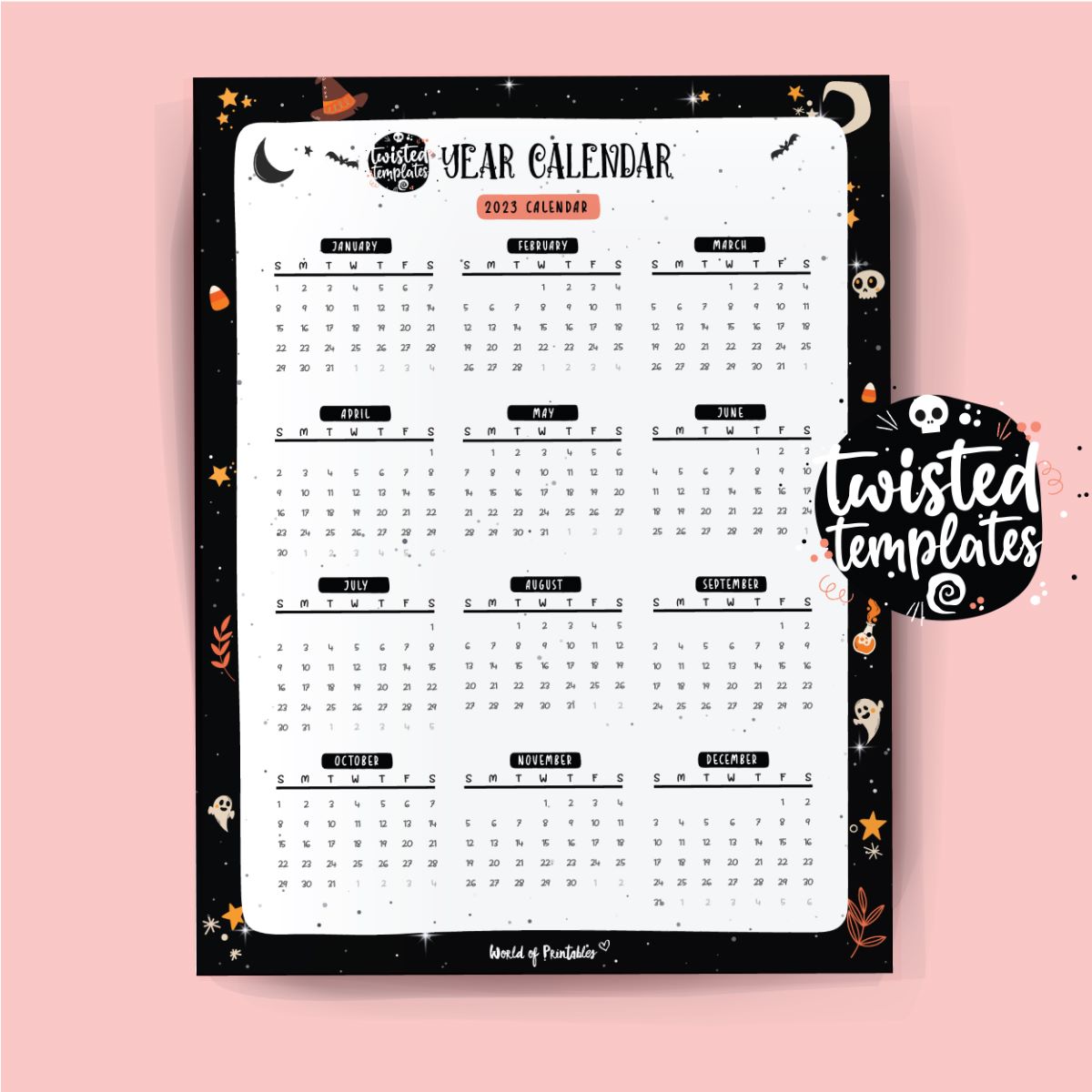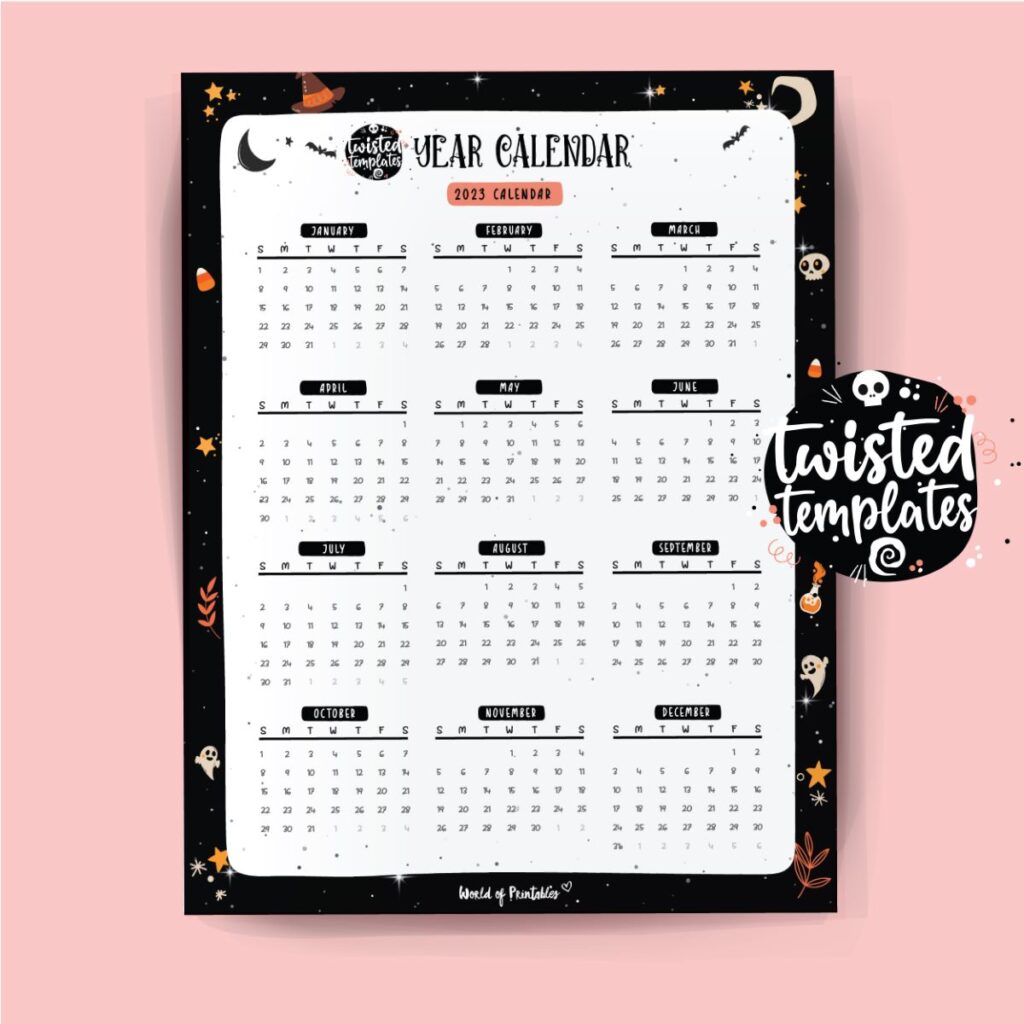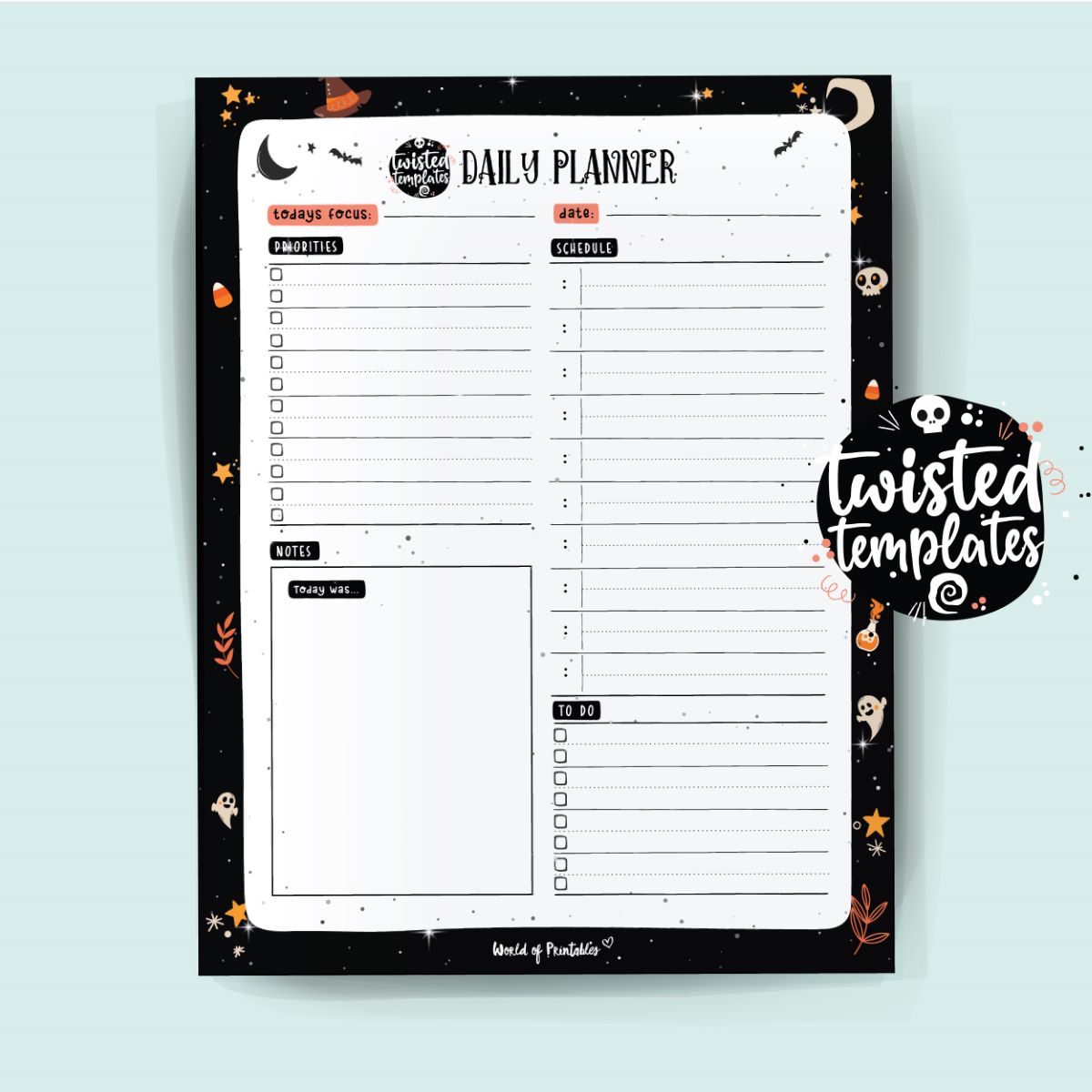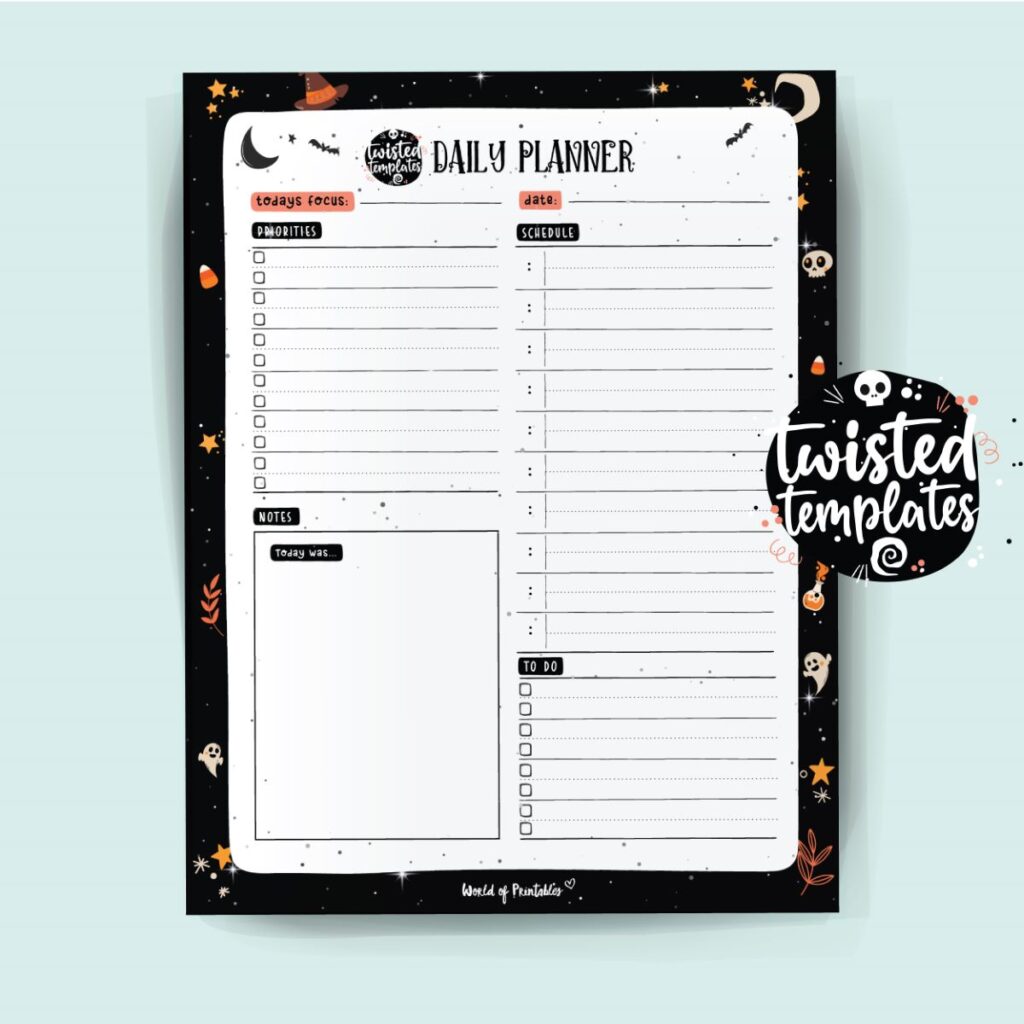 This planner helps you tackle your to-do's while keeping you focused on the things that matter, such as self-care, future goals, and organization at home.
These planners will really help you thrive.
But there's so much more to these stylish planners than meets the eye.
With these planners you'll be able to: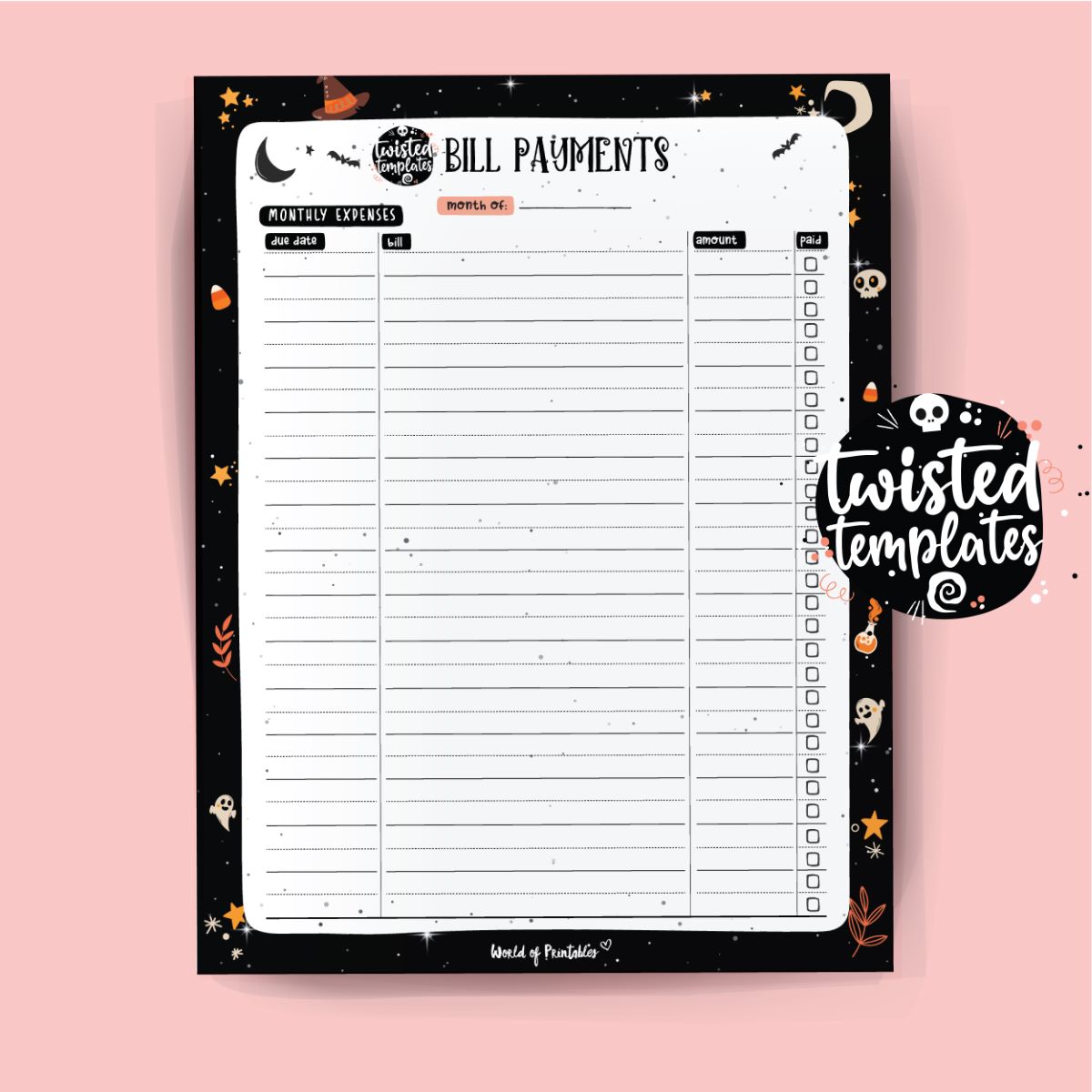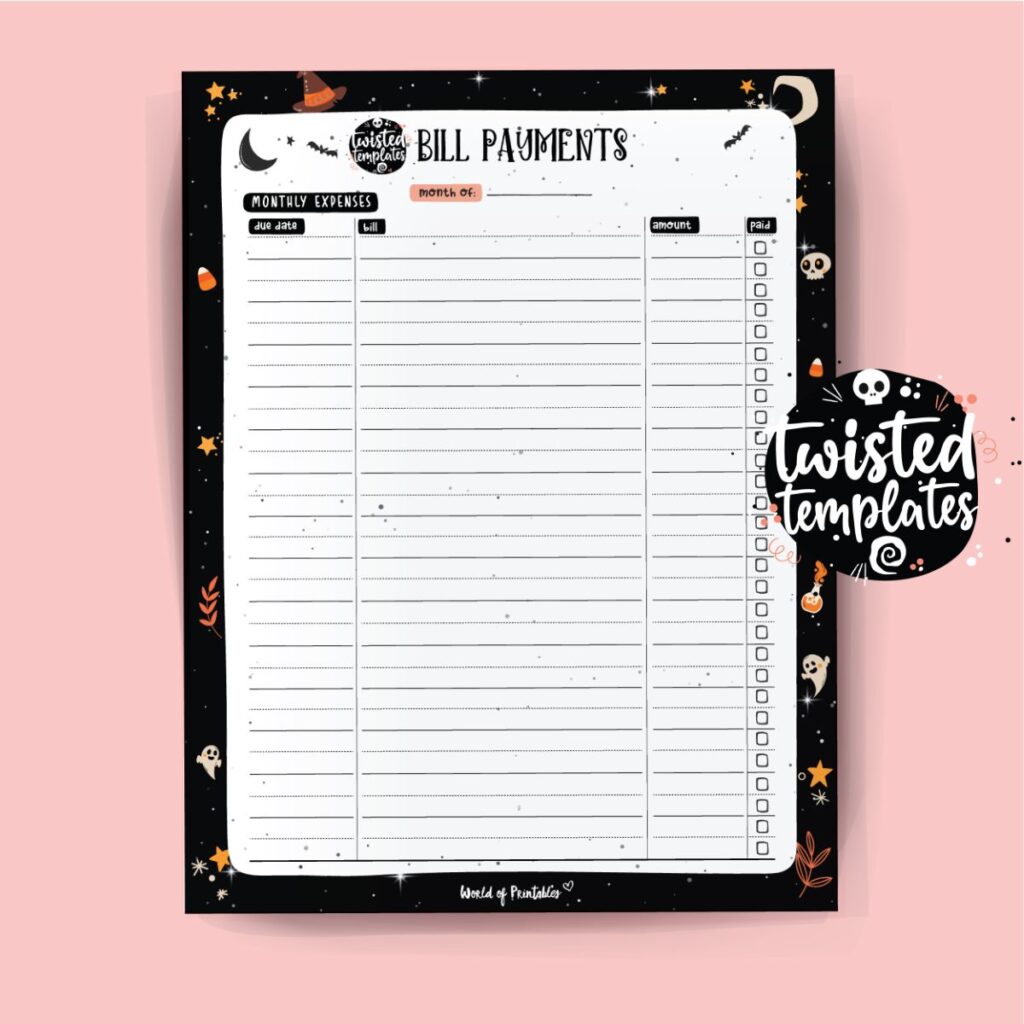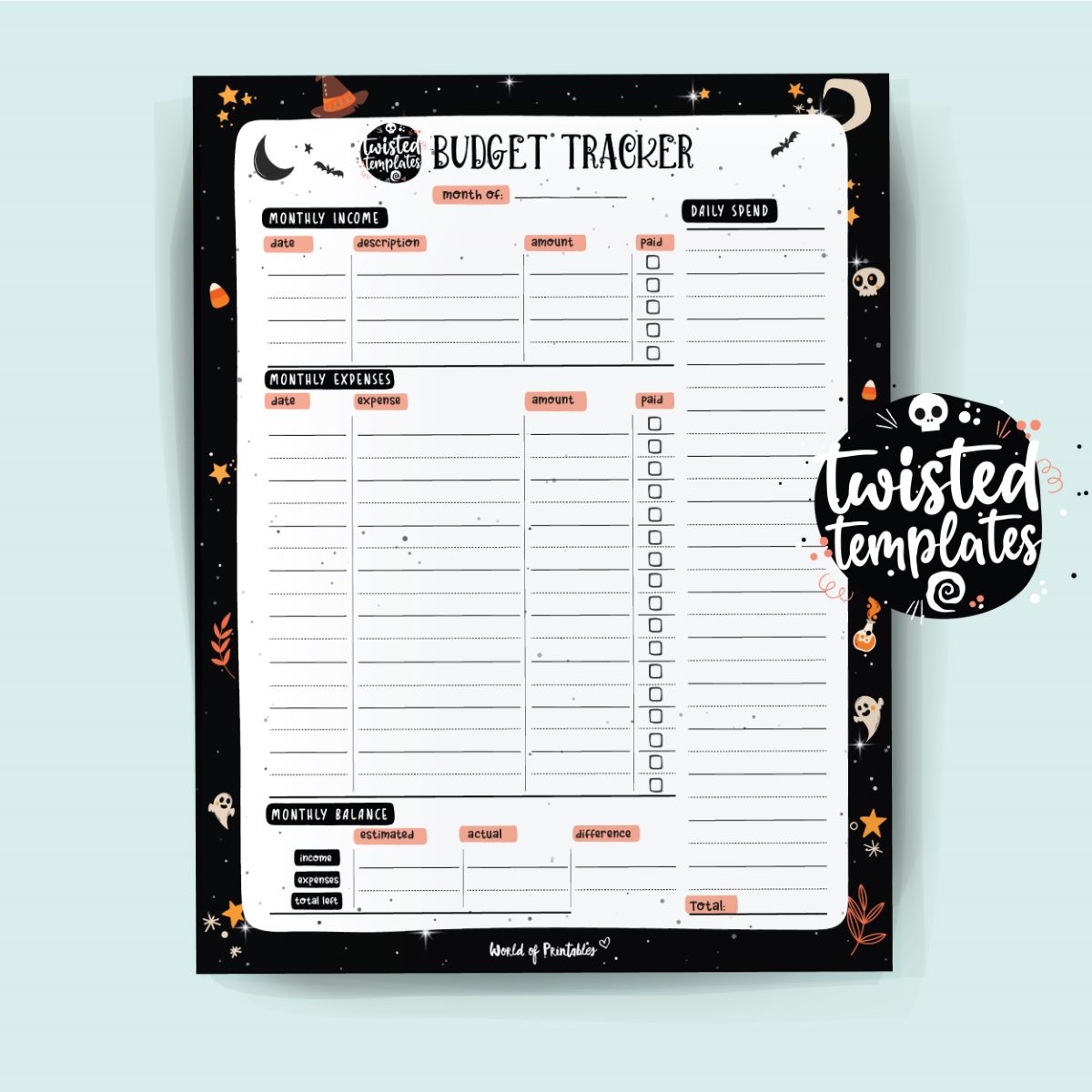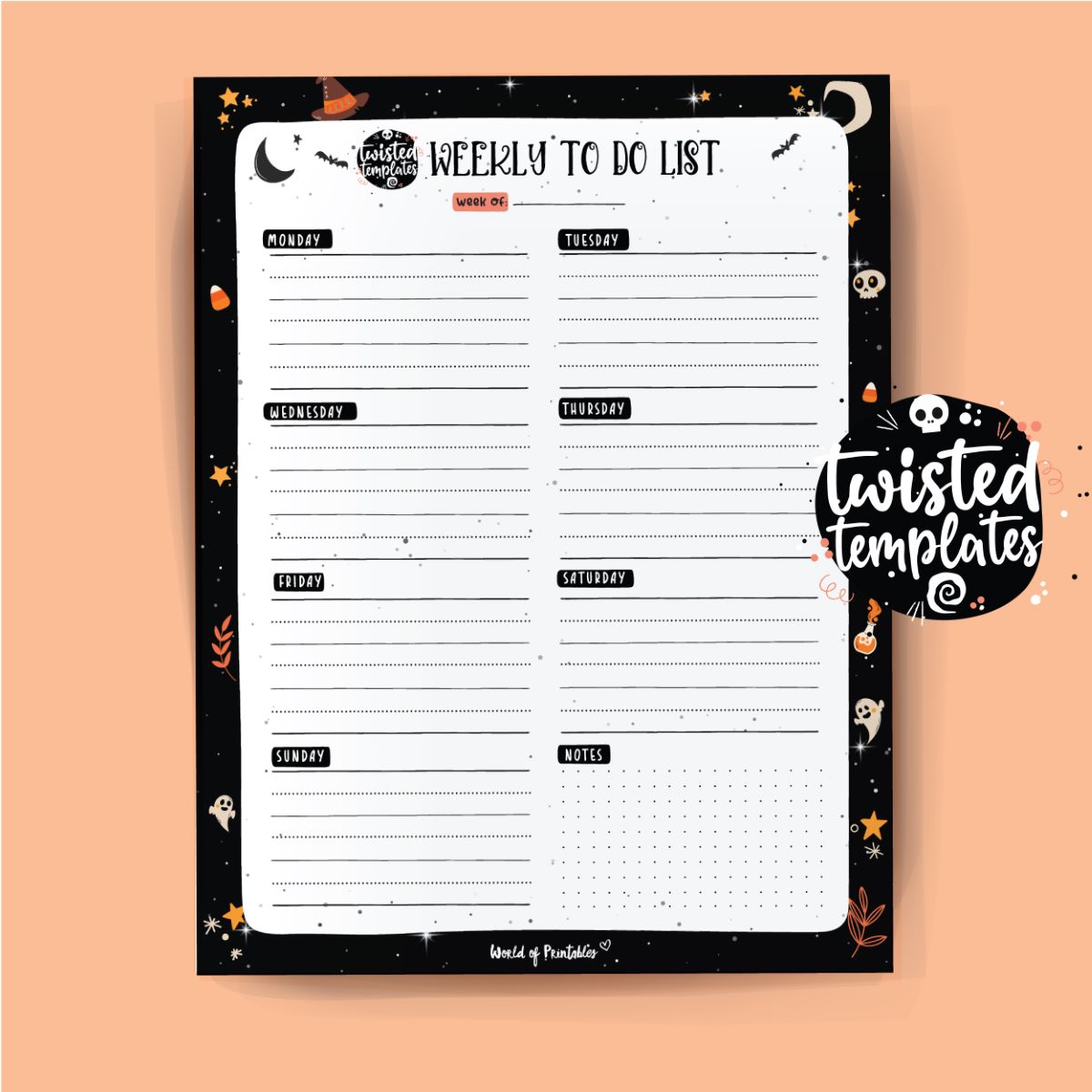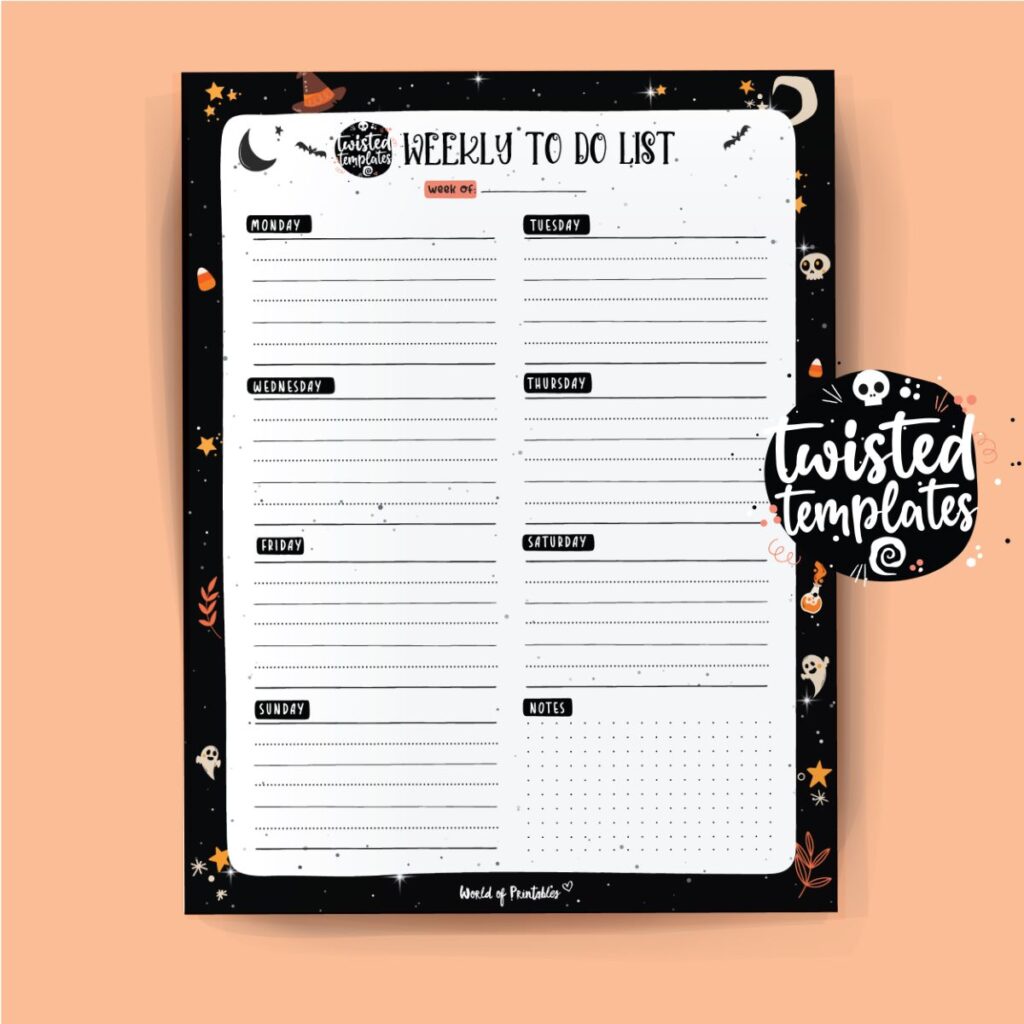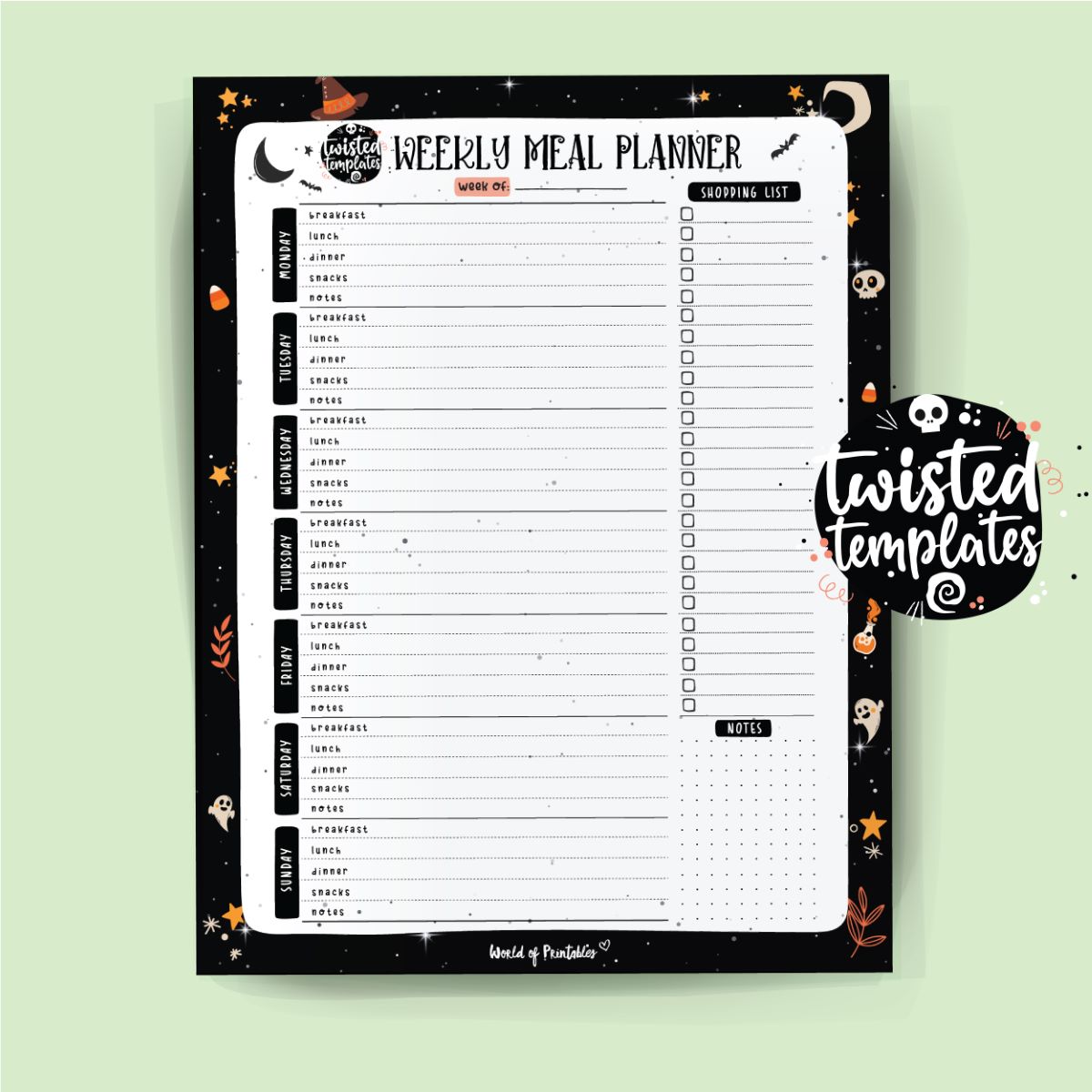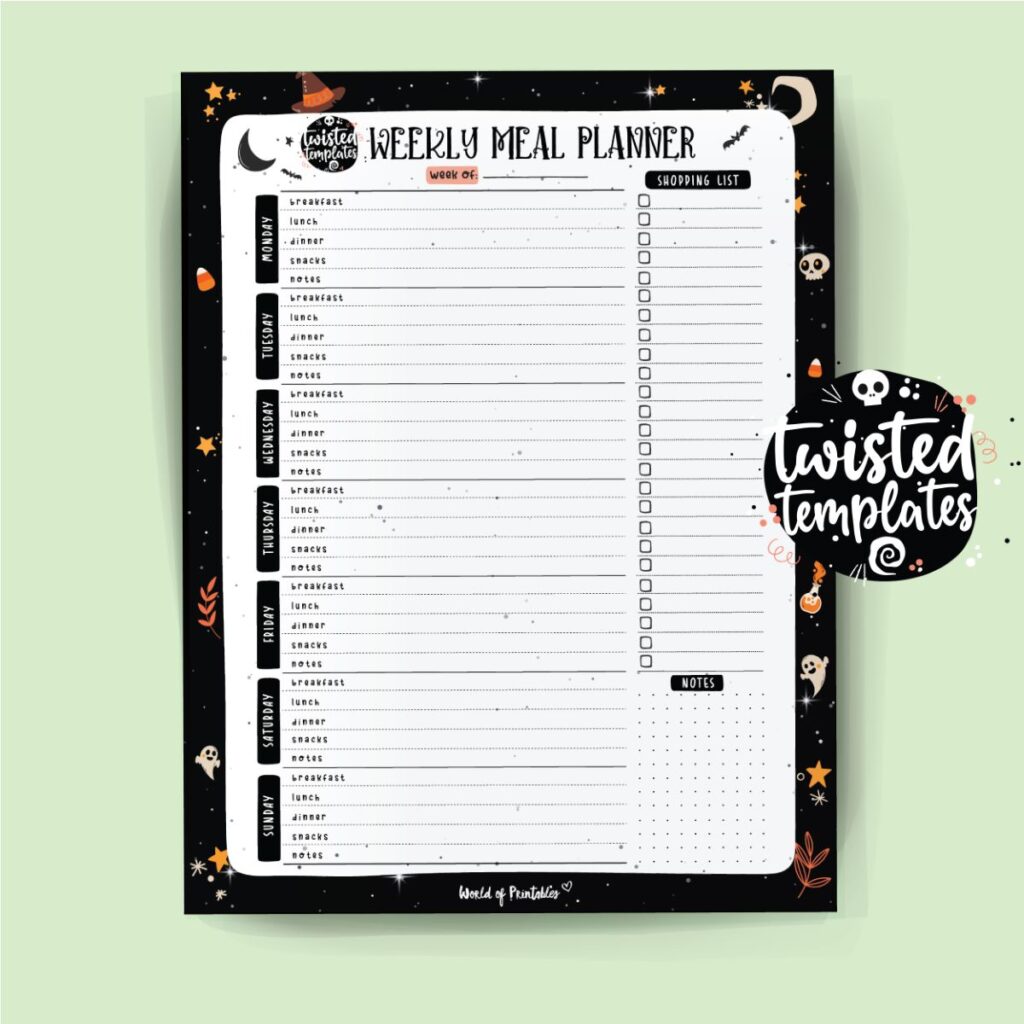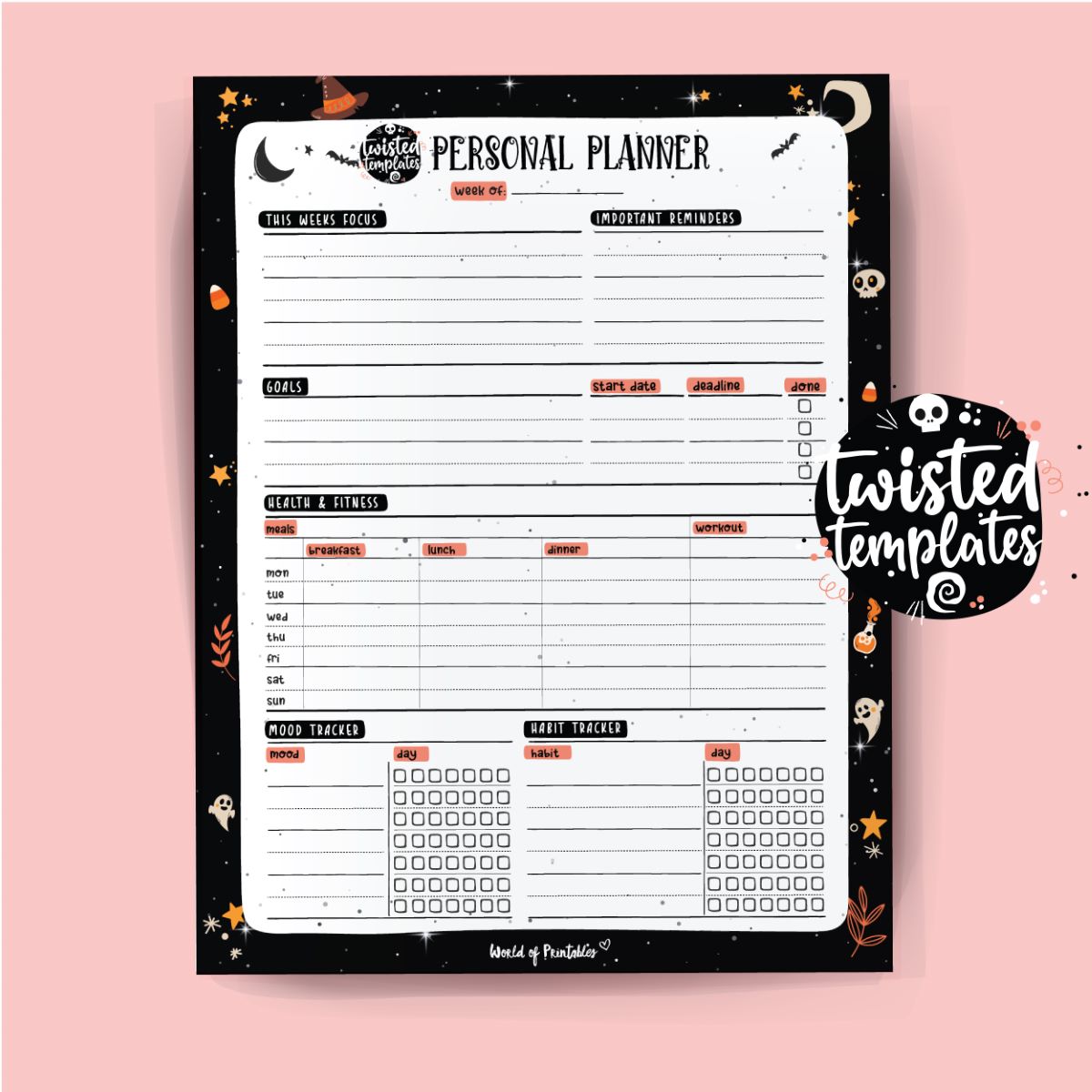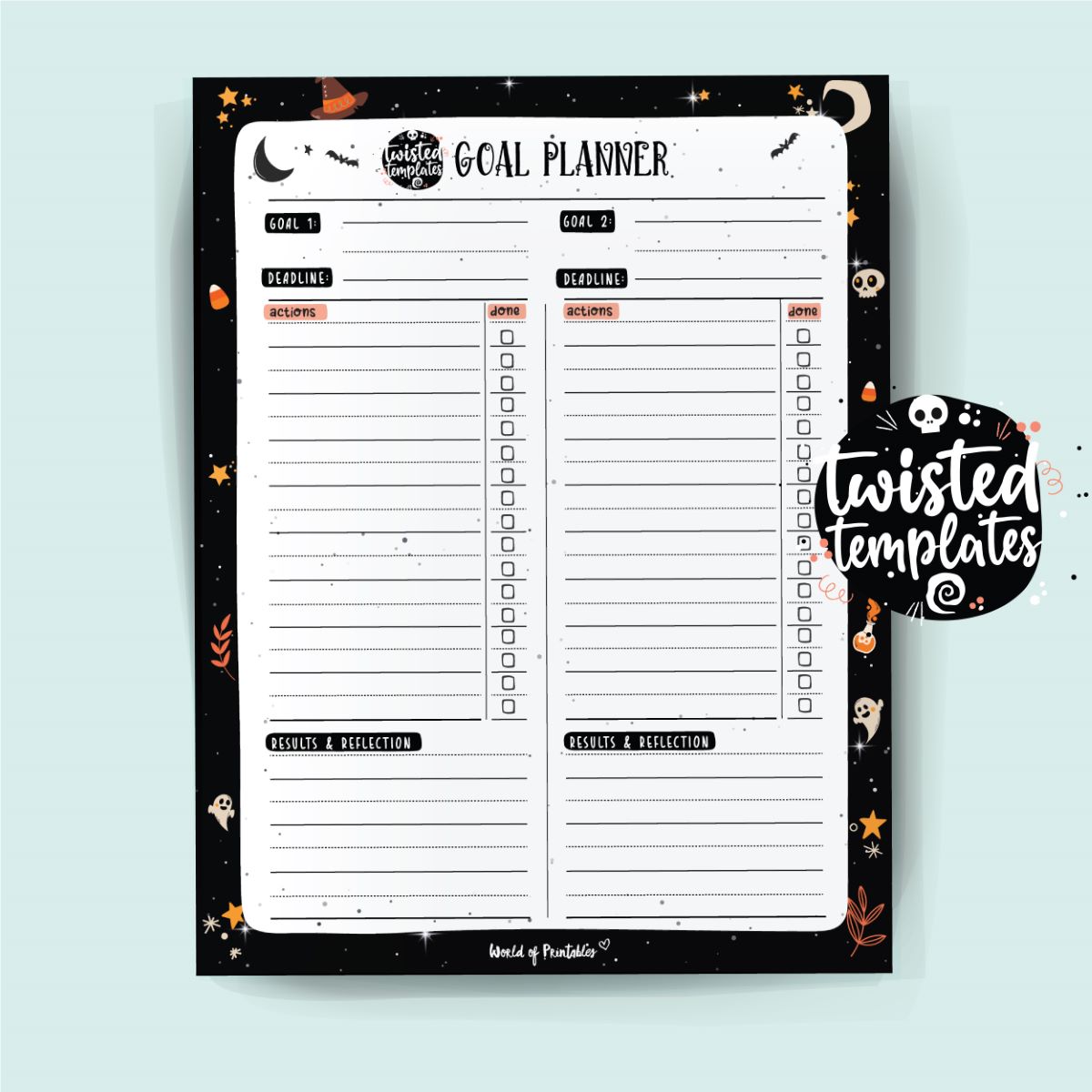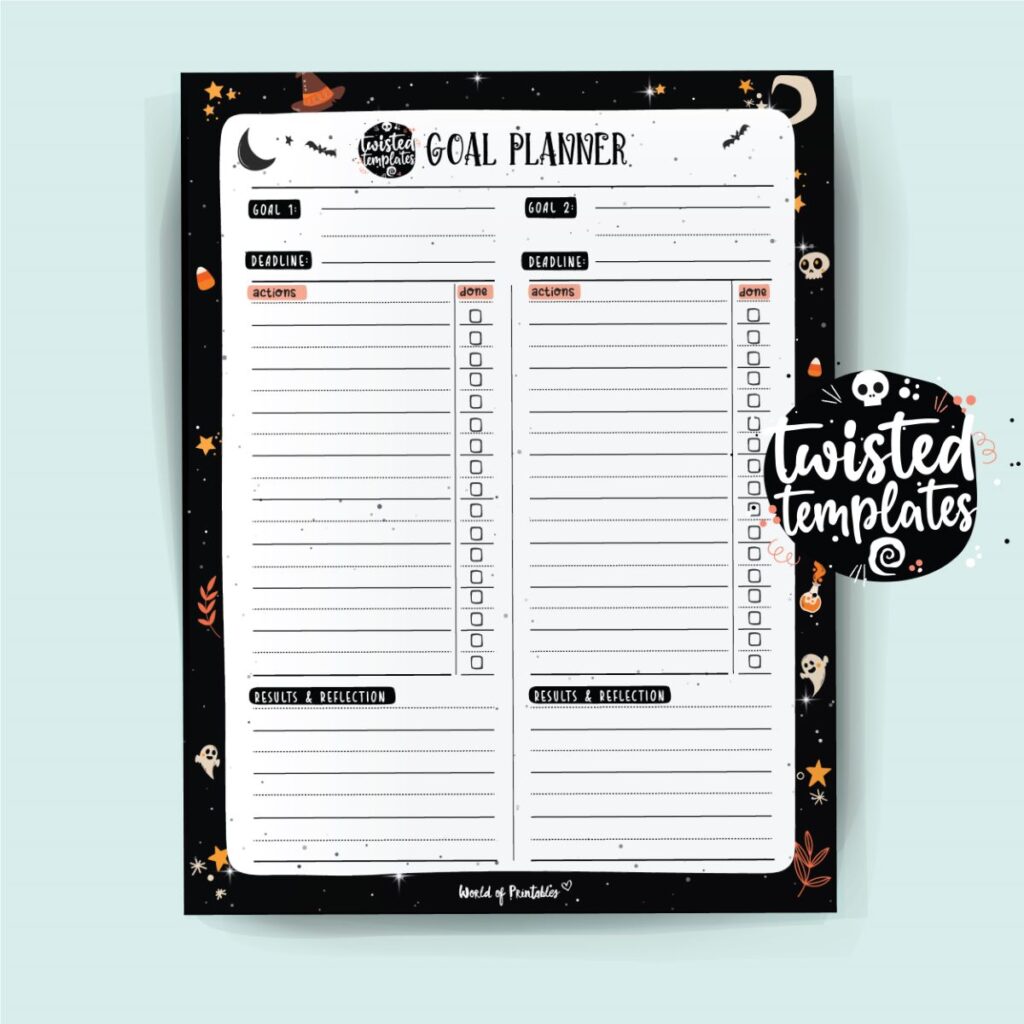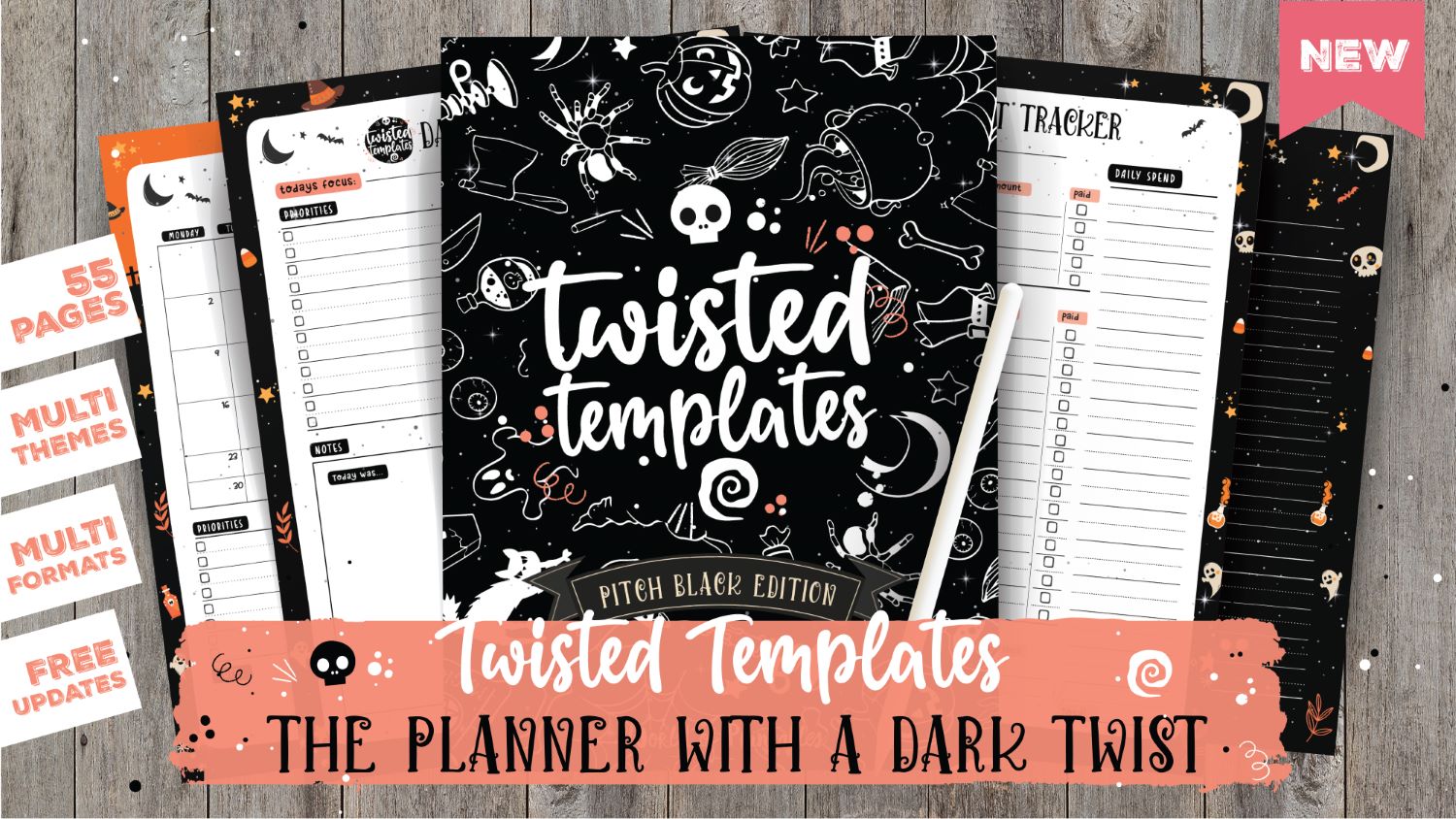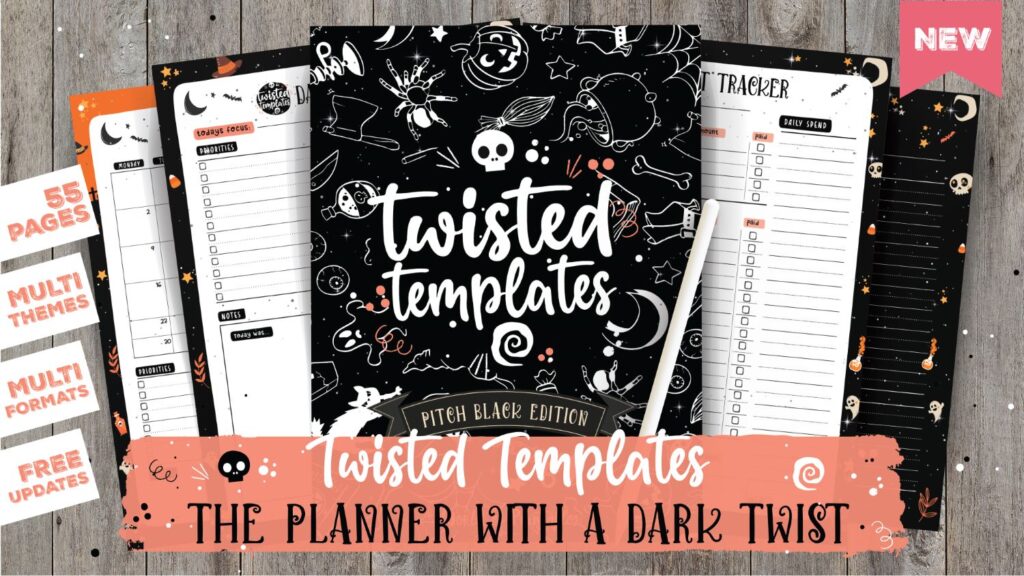 This dark and edgy planner has everything you need to keep you organized and on track with your tasks for the year ahead. It includes all of the pages that you need to be in control of your life and success.
Simplify your life. Start the day organized, and end the day a winner.
Too cute to spook
Don't doom yourself to a life of mundane and expected, surround yourself with creativity and inspiration.
If you're bored with the same old planners or you're attracted to dark designs with witchy and spooky elements, then the twisted templates are creative planners that will get you gouling!
Whether you're obsessed with Halloween, alternative aesthetics, or sleek dark styles, the twisted templates will inspire you in ways that regular planners won't.
Don't stifle your creativity with a mundane planner, and don't sit back and wait for inspiration, why not reward yourself with a sleek planner that will inspire your creative thinking.
Focus your attention and mental energy on the things that will bring you reward, and start your best planning tonight!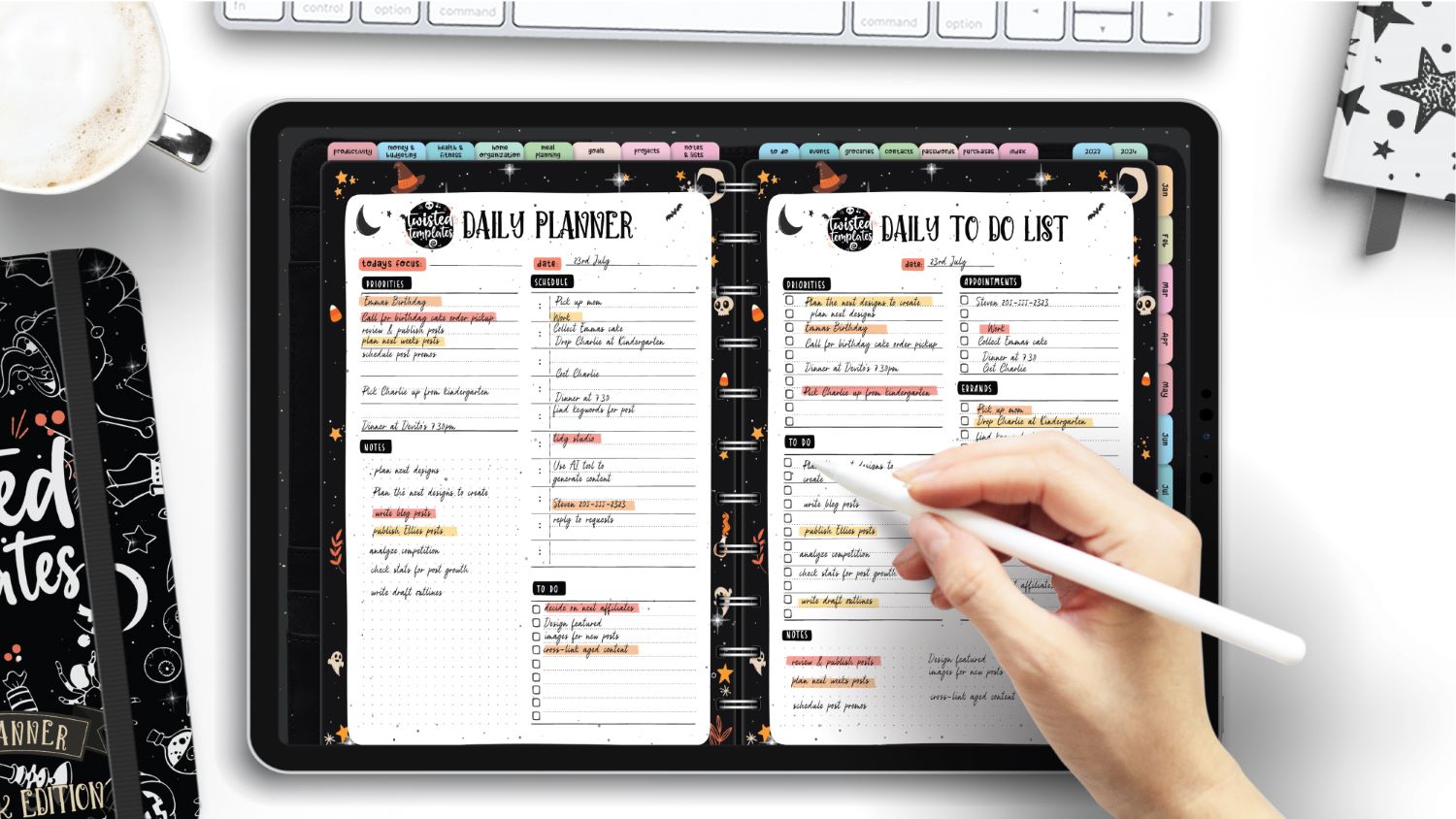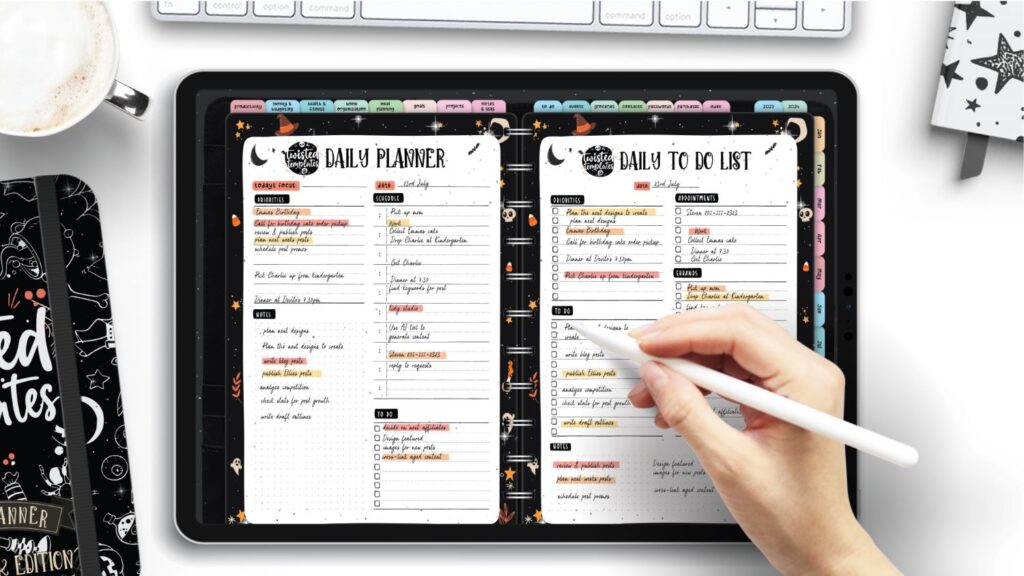 If you've got it, haunt it.
When you get your fangs on these planners you get them all. You'll get both printable and digital versions, with each in a set of three stylish themes. Plus free updates when each new version is released each year.
Better yet, you'll also get full VIP access to a growing library of the best planners, stickers, and templates. We've created planners that focus on different areas of your life, from budgeting, meal planning, home, work, wellness, and more.
Plus we've created a variety of different themes, so you can switch your planners at any time for something new and refreshing.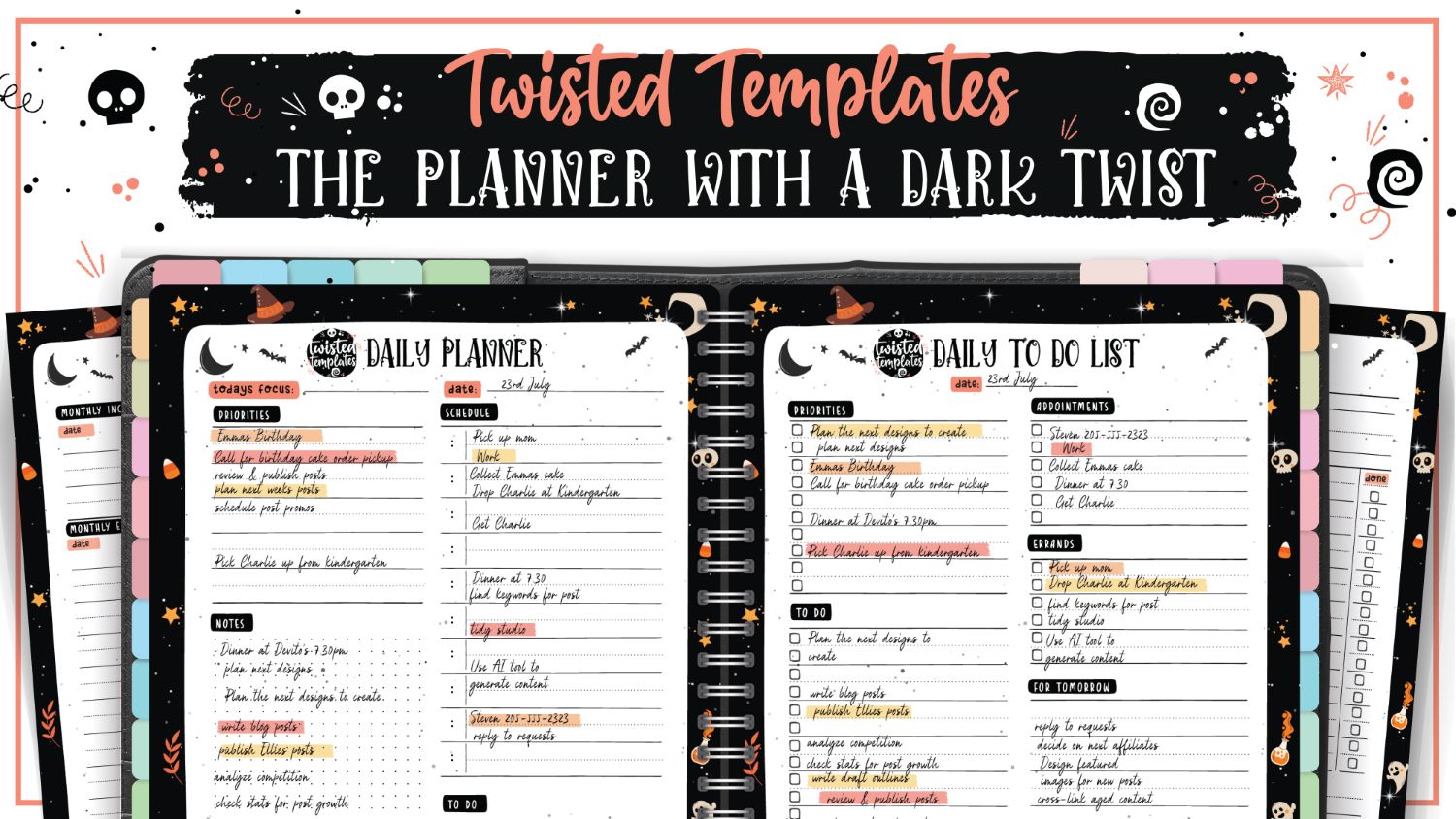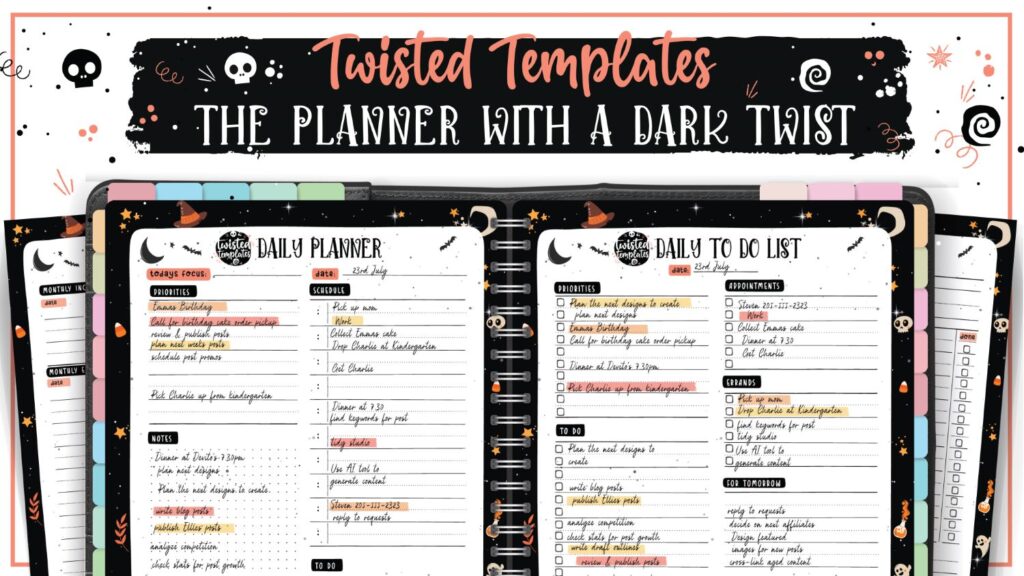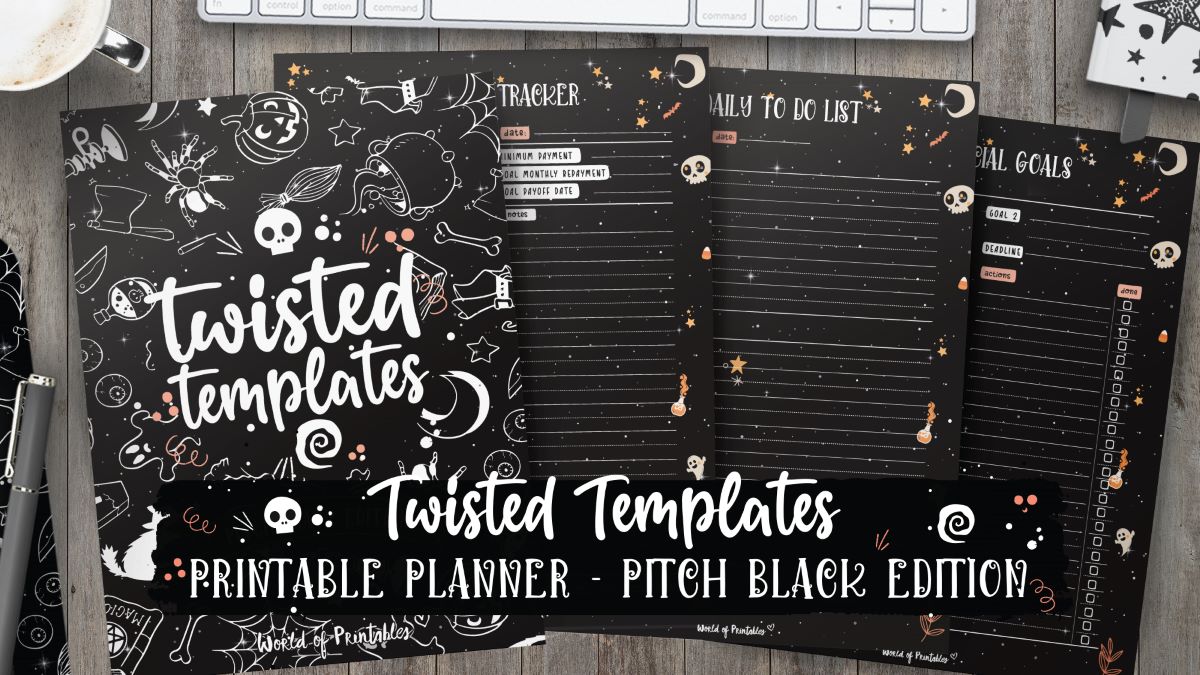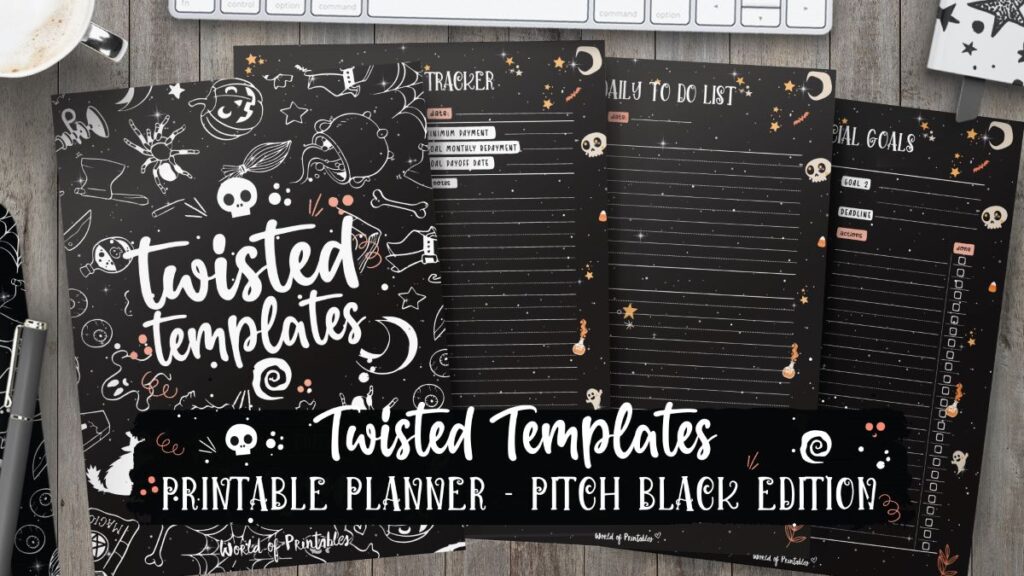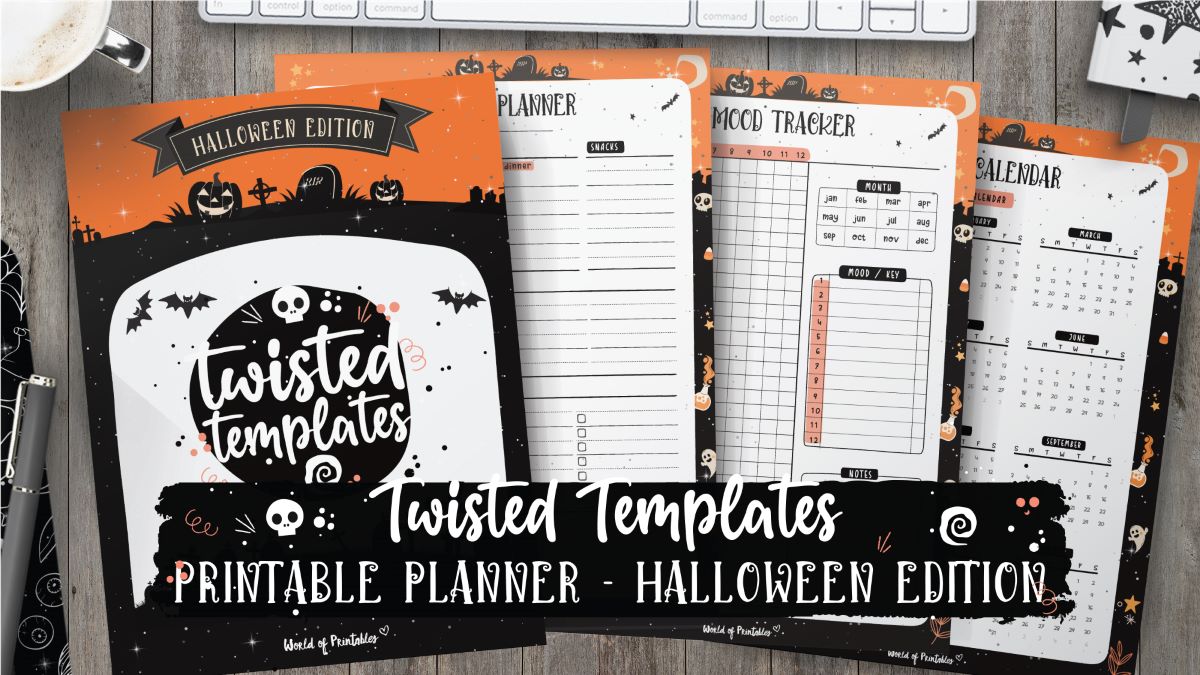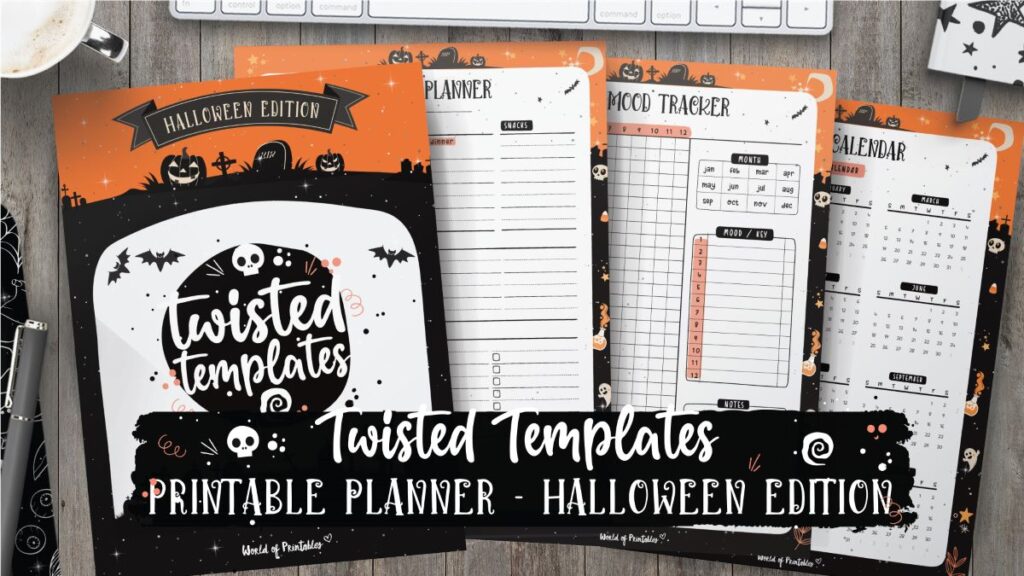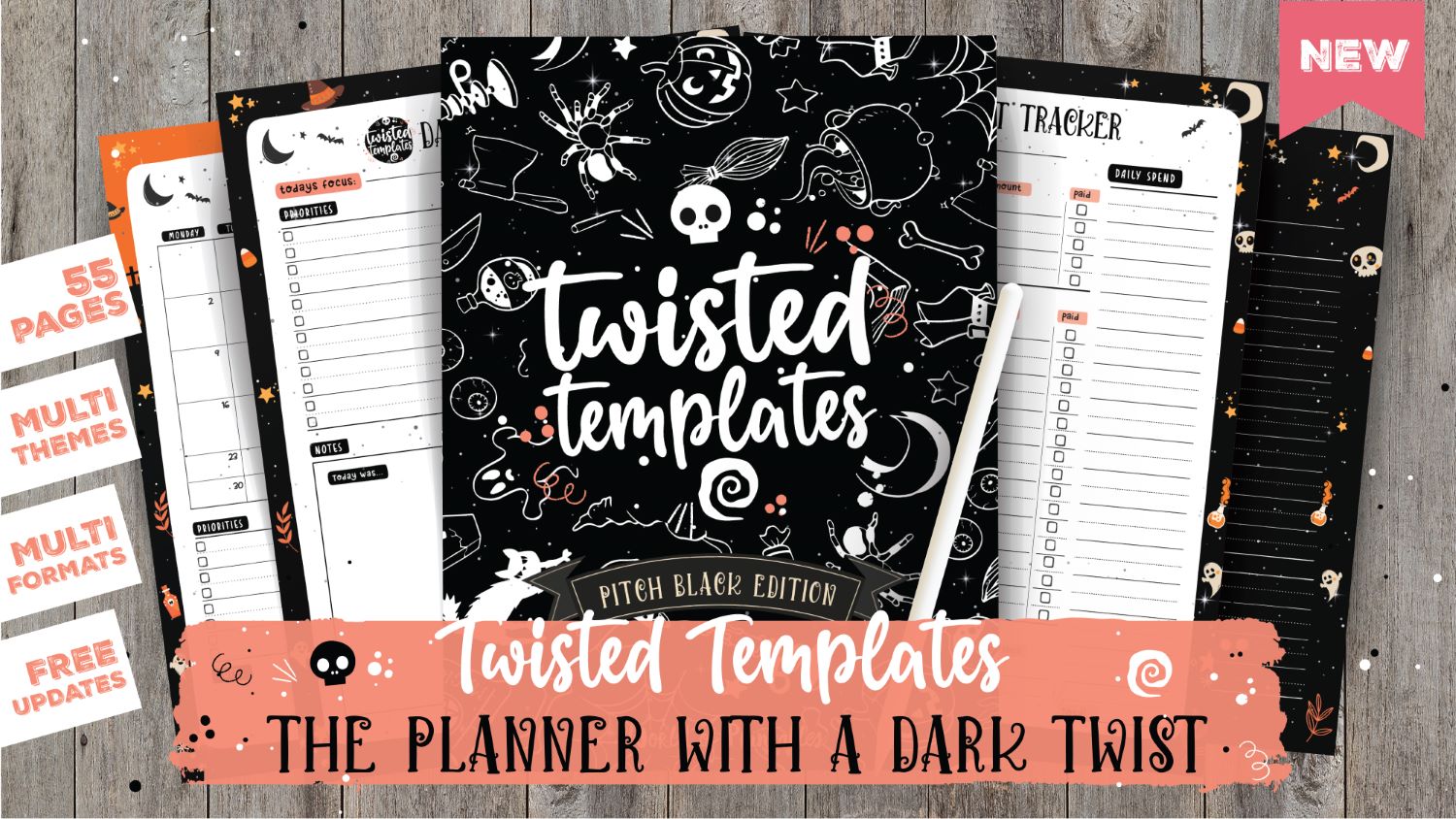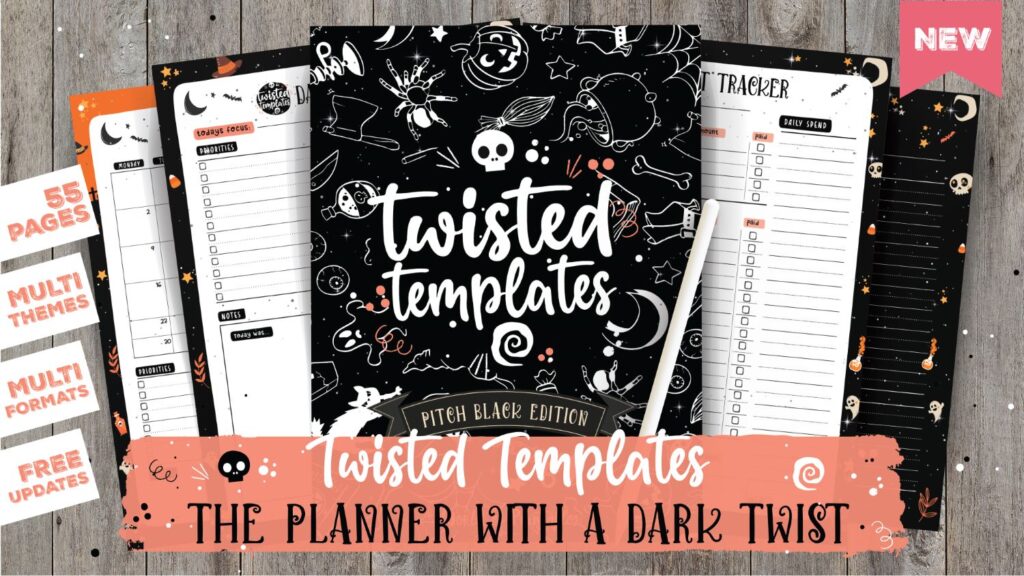 Join my fang club!
What's up my witches? Have you seen our Freebie Vault?
Our freebie vault is our growing library of premium planners, with regular updates. You'll never have to buy another planner again!
Time to lift your spirits! Get a lifetime of rewards!
Our planners are hugely popular. Over 100,000 people download our planners each and every month and come back often for more.
So witcha waiting for? Trick or treat yo' self!
Check out our Freebie Vault and see our latest premium planners now!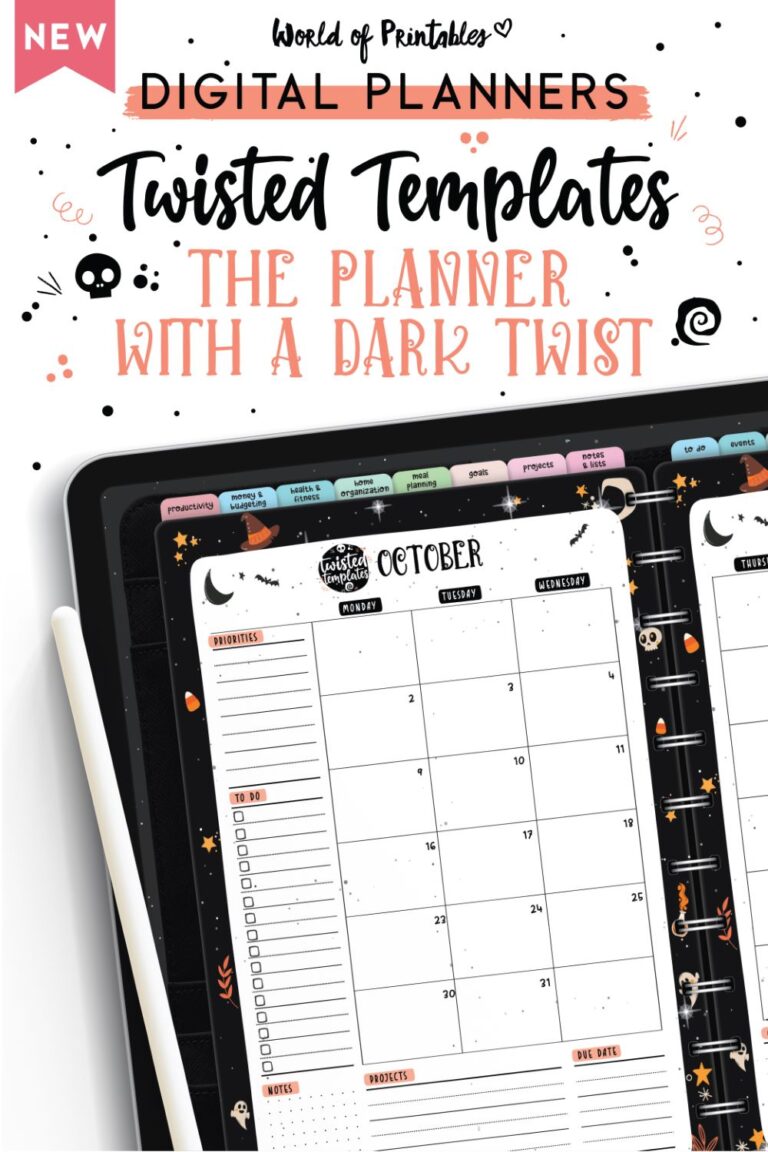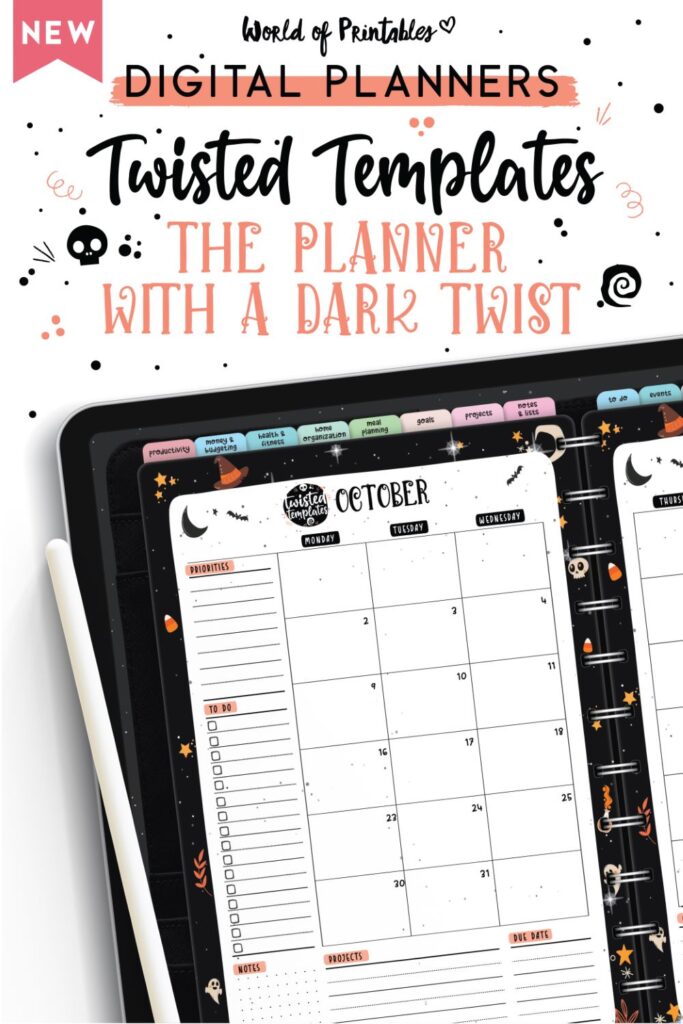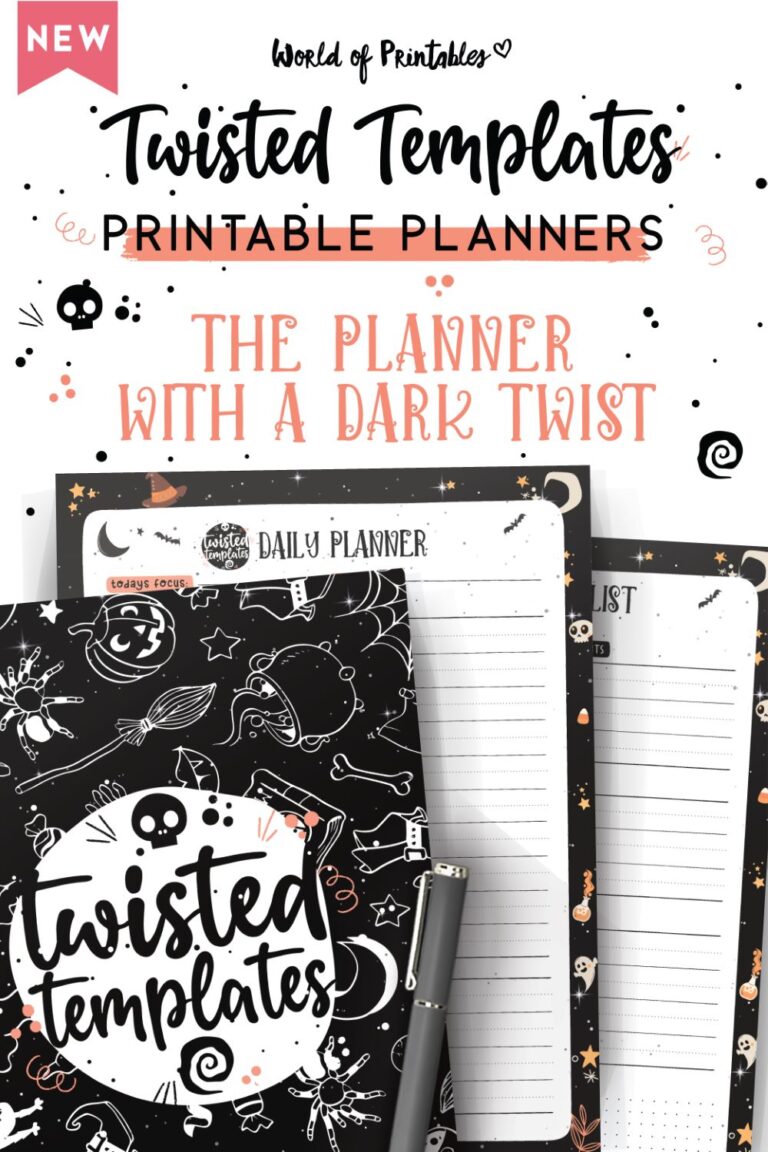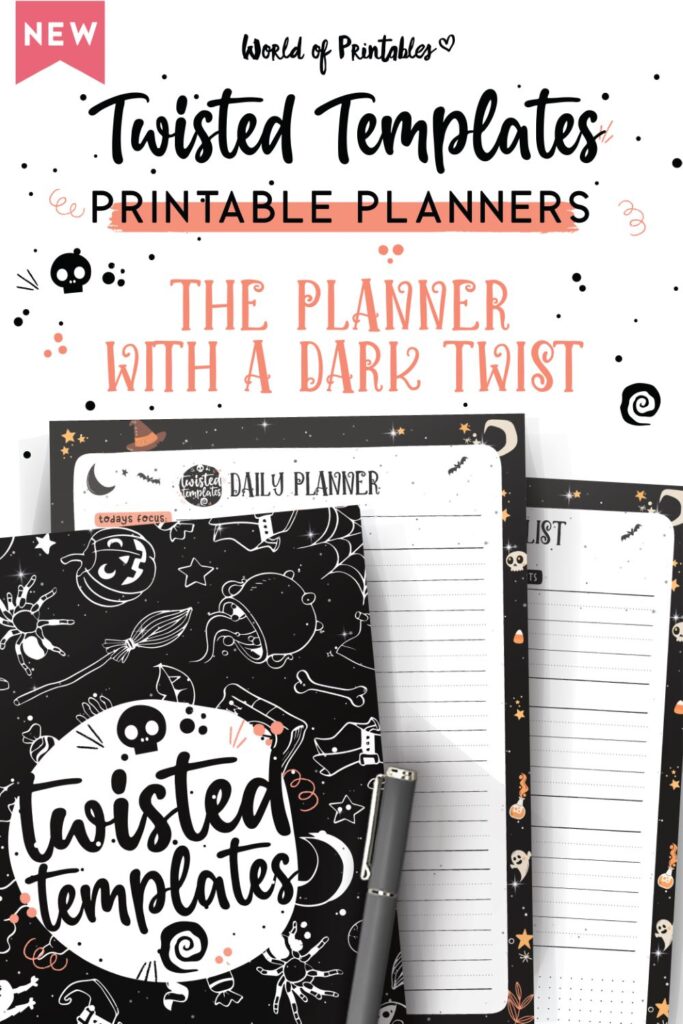 Save time. Save money. Save the planet.
Discover low-cost reusable planner pages that you can print at home, or use as a digital planner with your favorite planner app.
By printing your own planner pages, you can save money in so many ways. You don't have to use a planner that's filled with pages that you don't need. Just keep things simple, pick and print the pages you need and leave the rest out.
Also, you won't have to buy a replacement planner when you've used all the pages or a new year begins. Just print more of the pages that you need, and get the updated versions each year for free.
Stay Witchy, Go Digital!
Or why not ditch the paper planner completely and switch to digital, and use your tablet to plan the things that matter?
Our Twisted Templates range of planners is also available in digital format.
Available in the same three stylish themes, Witchy, Halloween, and Pitch Black.
You'll not find a digital planner as stylish as these!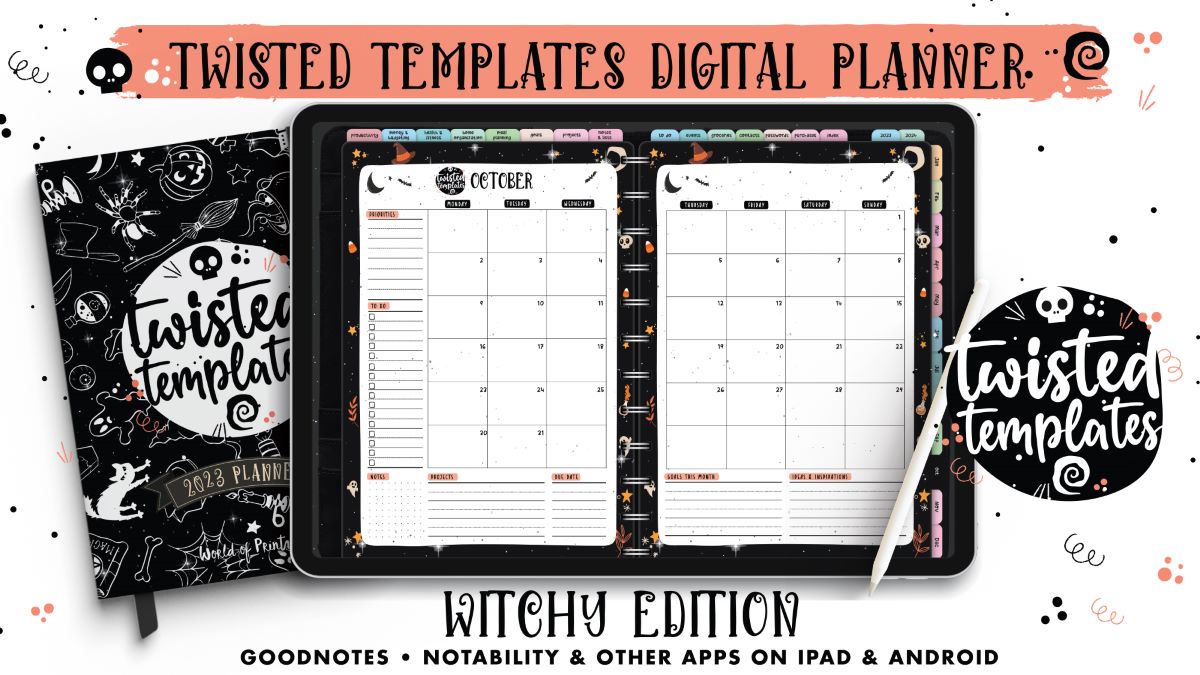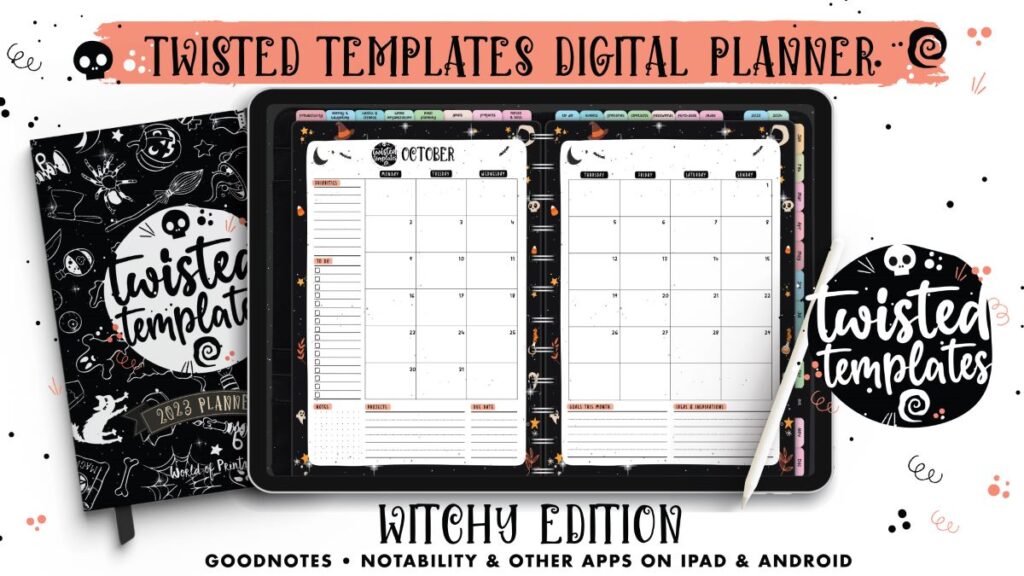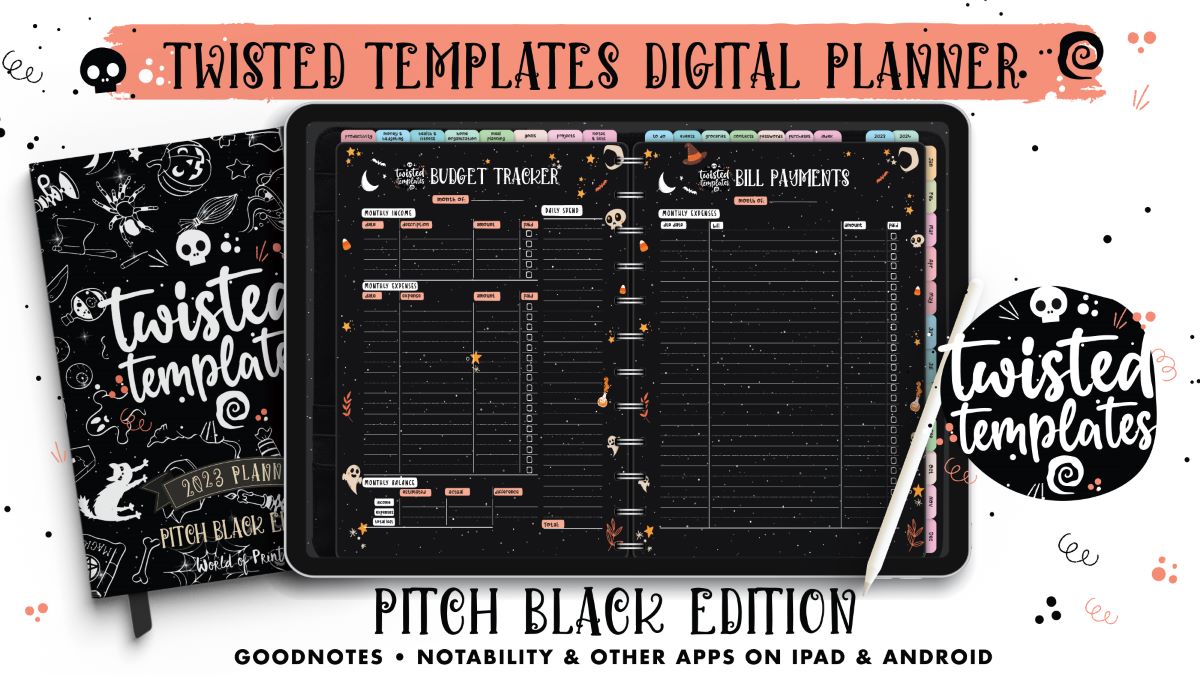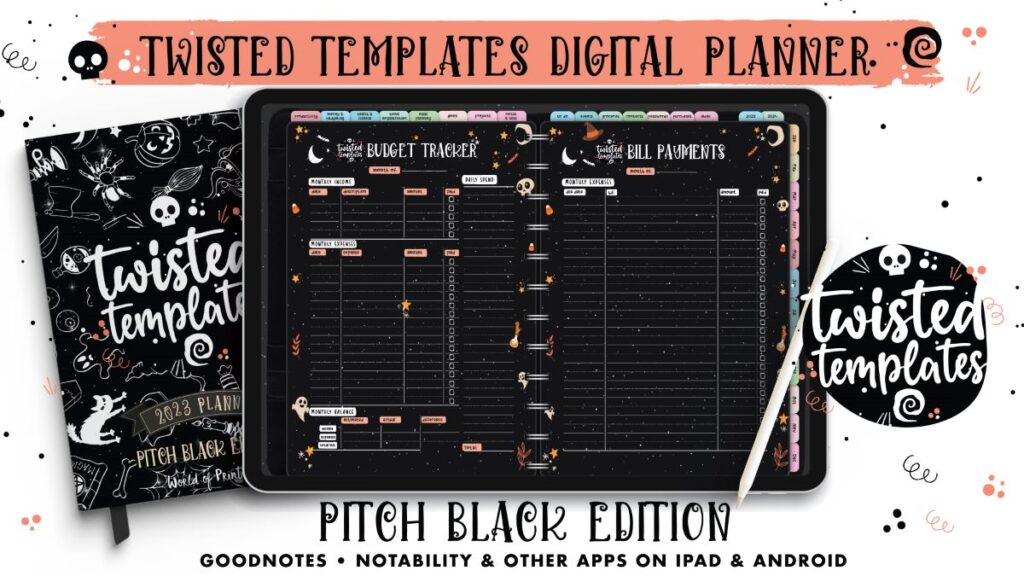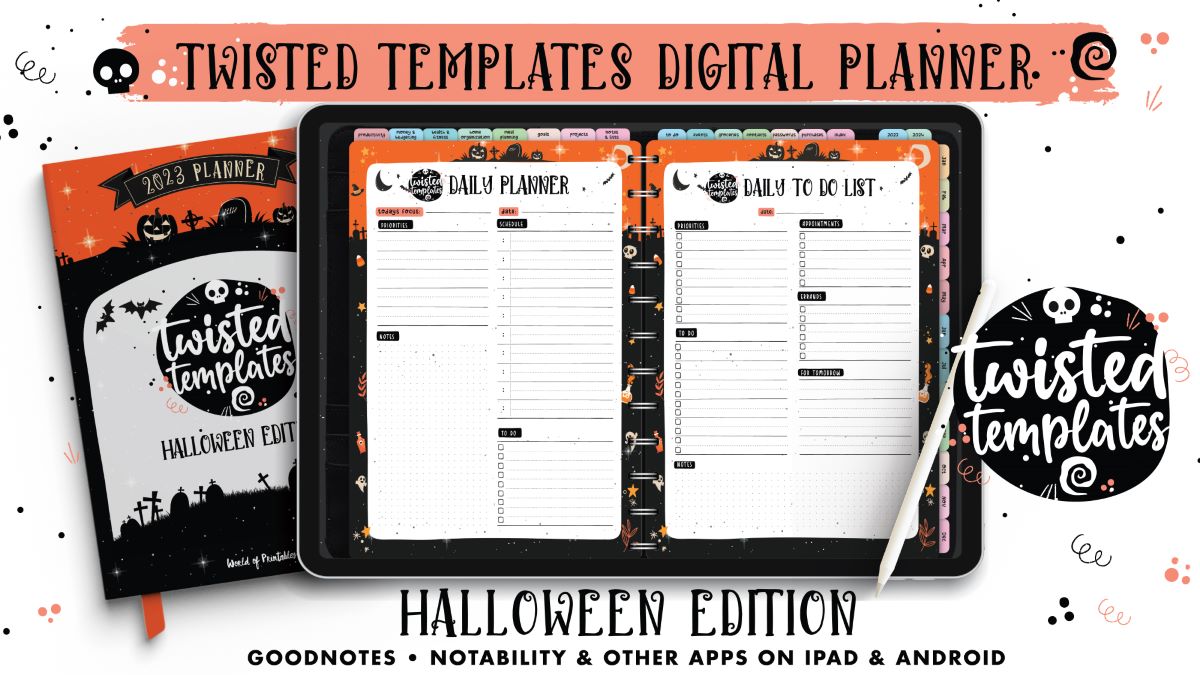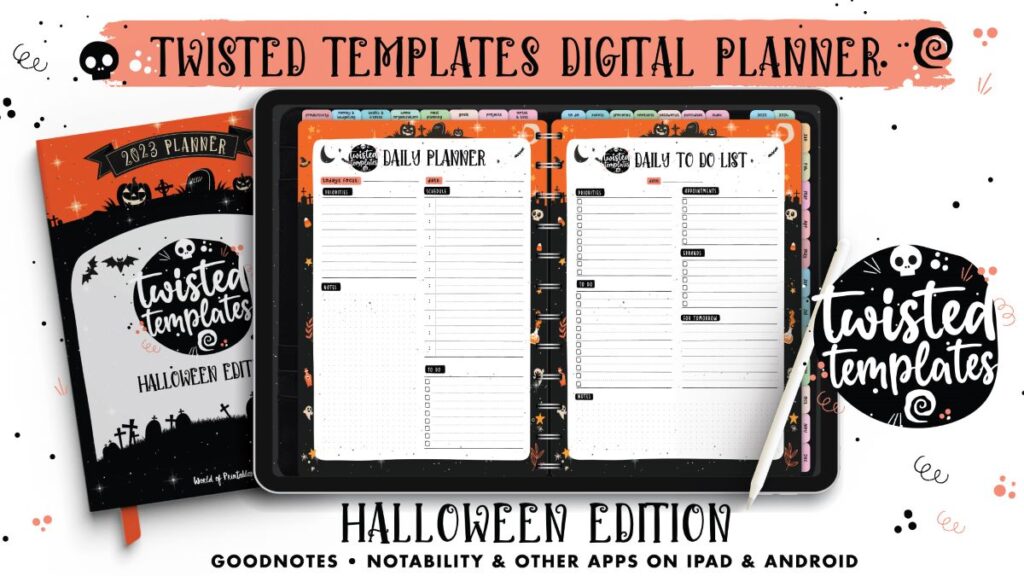 Or use a combination of both paper and digital planners, so you can always stay on top of everything in your life no matter what you're doing.
Either way, our planners are stylish, extremely cost-effective ways to plan your life in style.
Get the free Twisted Templates planners
To get any of the Twisted Templates planners and calendars, head over to our Freebie Vault. You'll find everything you need right there for free and a whole bunch more.
Want some free planner stickers? They're so cute you'll love them!
More from the blog
Every week we create a cute set of printables, planners, and digital freebies to help you make the most of the things that matter. Our creations are loved by many and many are free for you to enjoy.
If you love these planners and would like more awesome printables and digitals that you can use for free, then check out these popular creations that you can use right now.
We think you'll love these free printables:
If you love our Twisted Templates planner collection, then you'll also love our 2024 Witchy Calendar.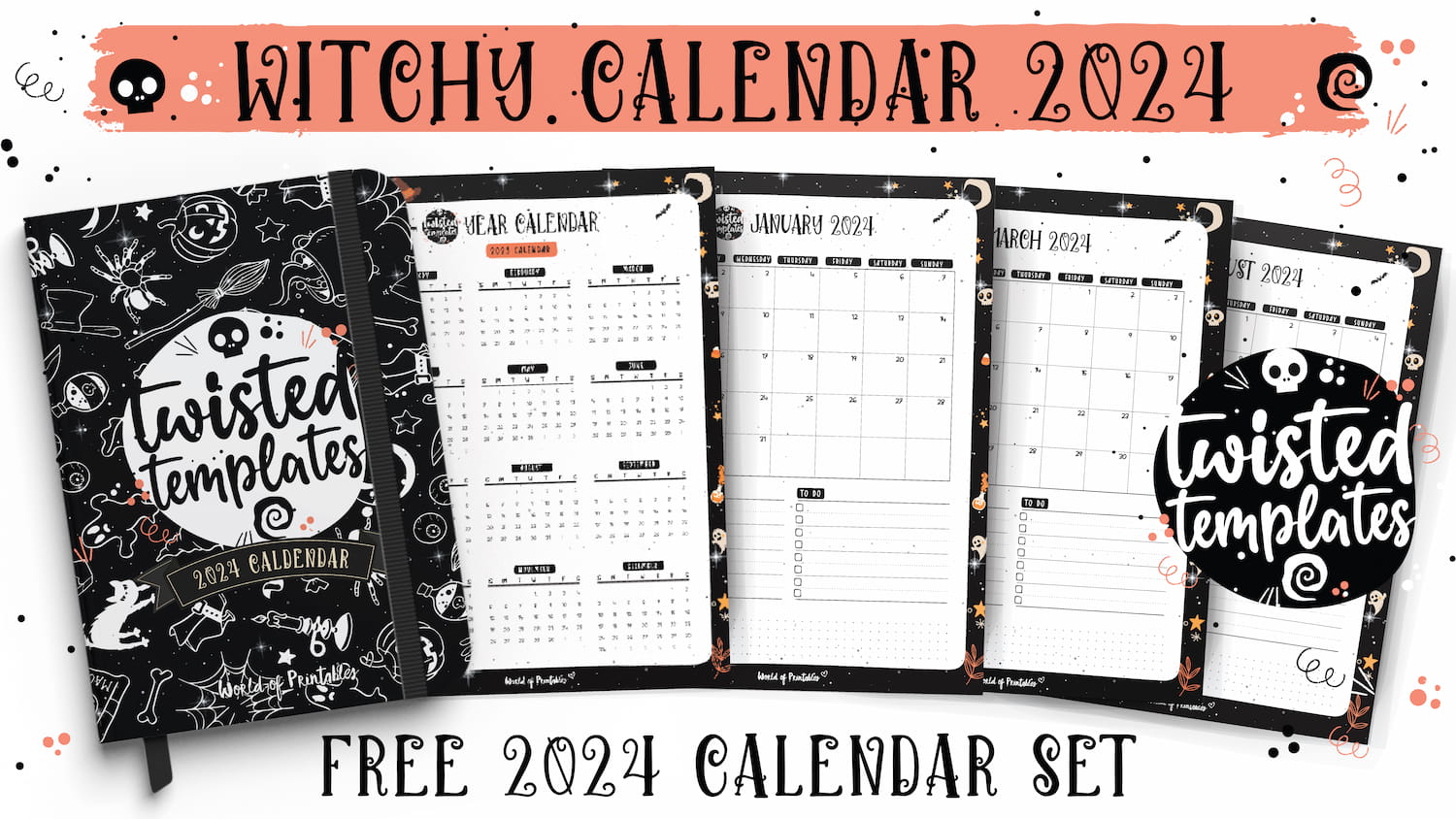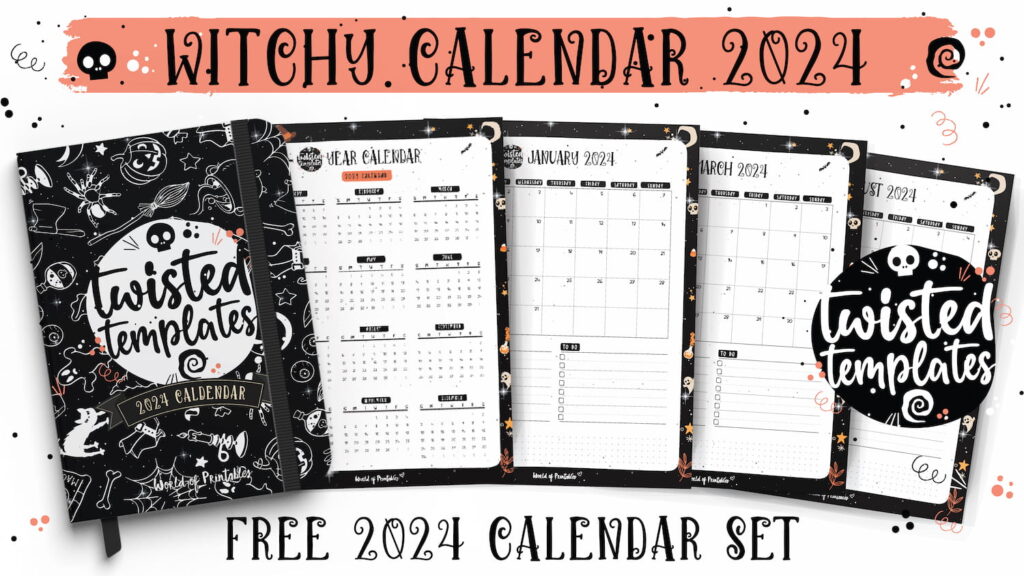 We've created a huge amount of useful freebies for you to enjoy. You'll find printables and templates to help you plan and organize all aspects of your life.
Be sure to grab as many free printables as you can while you're here.
We think you'll find these very useful:
We think you'll really enjoy using these digital planners:
Looking for more free digital planners or awesome freebies for your iPad or Android tablet? We have an amazing collection of digital planners for you to use and they're all totally free.
Follow us for more awesome free templates!
I really hope you use and enjoy our free templates. Be sure to follow us on Instagram or Pinterest – it's a great way to show your support and keep updated with our latest printable and digital freebies.
Follow World of Printables on Pinterest
Get notified of our latest new releases
Join our newsletter and find out when we release our latest new creations. Many of our creations are free and we'll keep you notified from time to time with our latest and best new freebies.
Get notified of our upcoming free printables and digitals – you're gonna love them!