Use a communication log is a great aid for anyone who needs to keep an accurate record of contact with others.
We've created several templates to help you keep track of any communication you have with a parent, associate, or anyone at all.
Communication Log
These communication log templates can be used for a variety of professions and needs. Available in a variety of styles, each of these templates are free to print and use. They're all perfect for logging any type of communication.
Choose any of these templates and open to see the full size version for the highest quality print.
To use any of these templates, simply click them and save them to your computer. Alternatively, you can get the high-quality pdf version in the Love & Pixels Hub.
Here are some ideas of how to use these communication logs:
Business communication log
Using a communication log is ideal for businesses and self-employed professionals. They're a great way to keep a record for reference of any communication that you've had with a client, customer, or associate.
If you are a small business owner then you might like our Small Business Planner. It's full of everything you need to keep your business or side hustle on track and making progress.
Parent-teacher communication log
A parent communication log is a great way for teachers to keep in touch with their student's parents or guardians. Teachers can discuss anything of importance with parents such as the students' education and behavior and record their communications in a parent contact log.
Teachers can also refer to a printable behavior log to accurately give details of any behavior issue to parents and carers.
A teacher planner is a great way for teachers to stay organized with all aspects of teaching. From running a classroom, and recording relevant class information, a dedicated planner is ideal for keeping everything together in one convenient and organized place.
School communication log
You can also use any of these templates as a log to use throughout the school year.
Classroom teachers can use these templates to log communication between peers and pupils. Whereas admin or principals can use them to log communication with visitors or employees.
Communication logs are one of the most useful resources in the educational world.
Teachers can benefit from many of our resources on this site, but we recommend the Teacher Planner. The planner includes everything a teacher needs to develop lesson plans and have a productive school year.
More awesome printables for you to enjoy
If you like this templates and would like more awesome printables and templates, then check out our latest creations.
We think you'll really love these: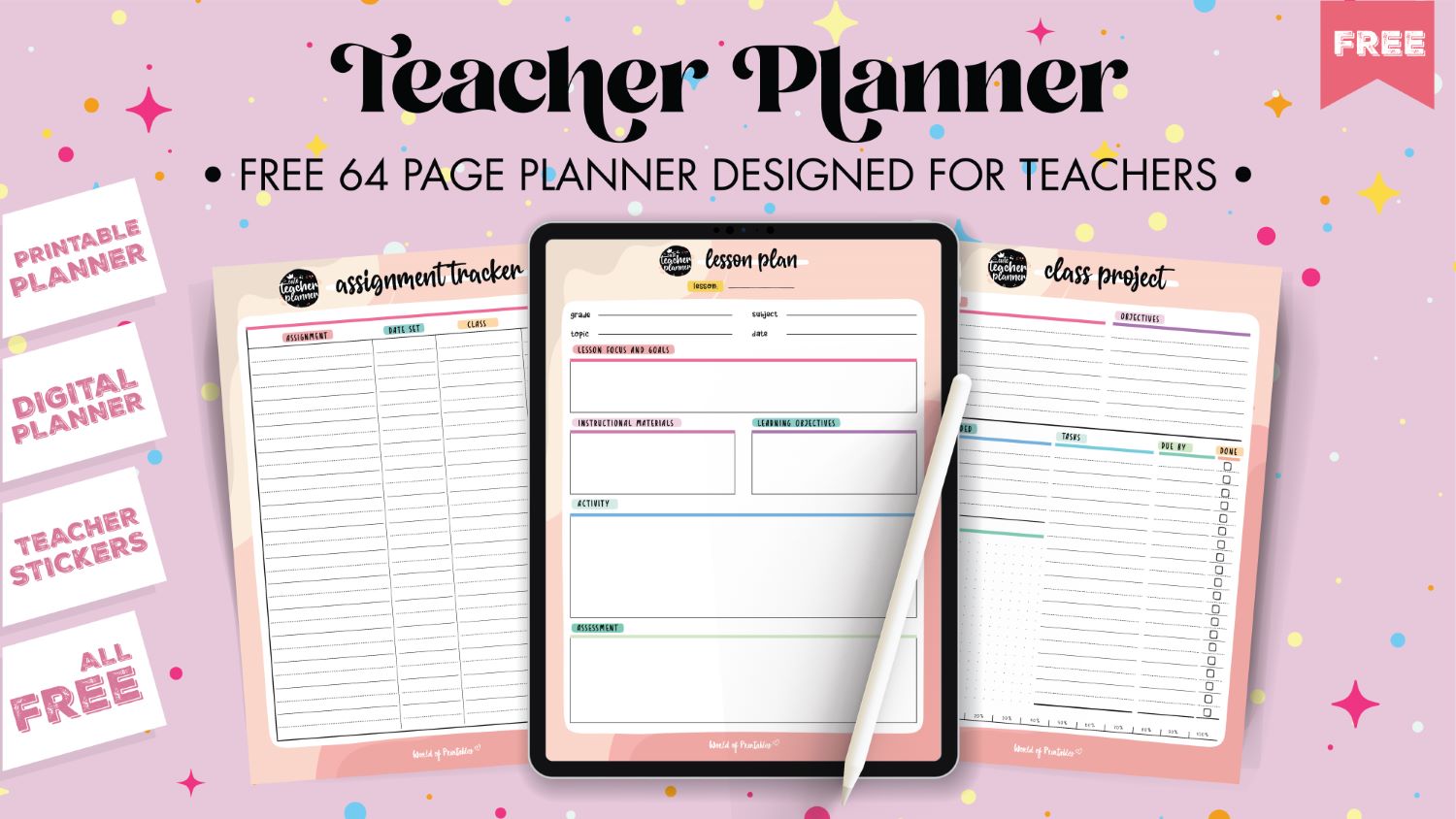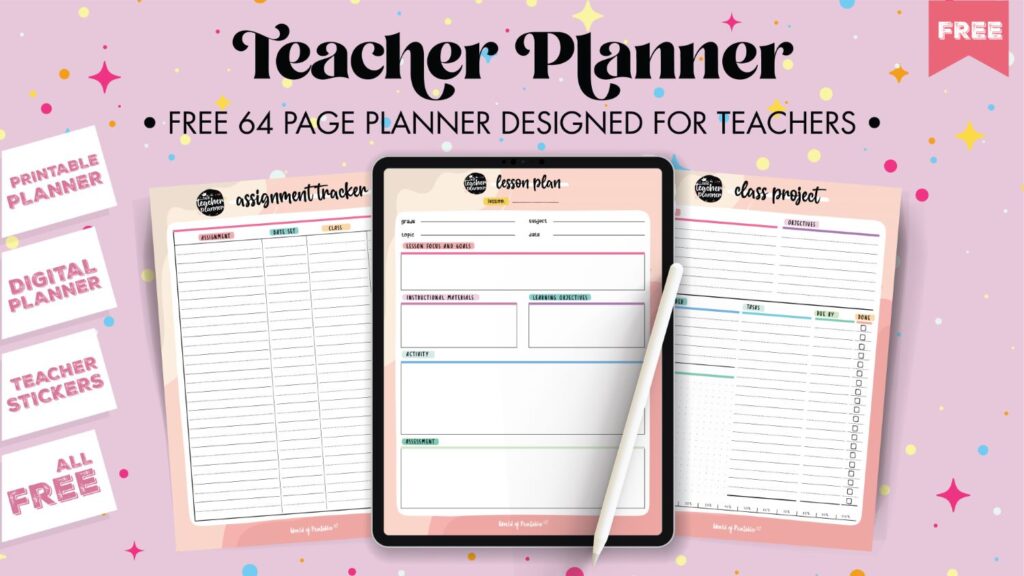 Make the most of your new template!
I really hope you use and enjoy our free templates. Follow us on Instagram or Pinterest. It's a great way to show your support and keep updated with our latest freebies.
Follow World of Printables on Pinterest
Every week we create a cute set of printables, planners, and digital freebies to help you make the most of the things that matter. Our creations are loved by many and are free for you to enjoy.
COPYRIGHT
Our creations are for personal use only and are the copyright of World of Printables. You cannot redistribute, reproduce, or resell, although you can link back to our website.