Stunning November Phone and Desktop Wallpapers You Need This Month!
These beautiful, crisp November calendar wallpaper backgrounds are perfect for celebrating the end of fall and the start of winter.
To me, November is one of those in-between seasons, and I love it.
Our free November calendar aesthetic wallpapers feature autumn leaves and white winters. Enjoy beautiful scenery, fall aesthetics, and stunning architecture on your phone or desktop this month.
There are over 55 beautiful iPhone wallpaper backgrounds and desktop wallpapers for you to choose from and get into the vibe.
Or you can jump straight to our November calendar phone wallpaper backgrounds if you're looking for wallpaper for your phone.
Each of our November backgrounds displays a miniature calendar so you can see the month at a glance whenever you're on your device.
November Desktop Wallpaper
These free high-quality November calendar desktop wallpapers are perfect for encapsulating those November vibes. Get in the mood for the season with beautiful wallpapers that feature beautiful scenery, thanksgiving aesthetics, and cozy vibes.
To use our free November backgrounds simply click on the image and save it to your desktop or phone.
Choose from any image below to get a stunning November 2022 calendar wallpaper desktop background, and don't forget to scroll down for our amazing November phone backgrounds!
Be sure to try out a few of them to find the perfect wallpaper for your device and remember to come back again whenever you need to change your wallpaper for something else. We have many more aesthetic wallpaper backgrounds and calendar wallpaper for your phone and desktop.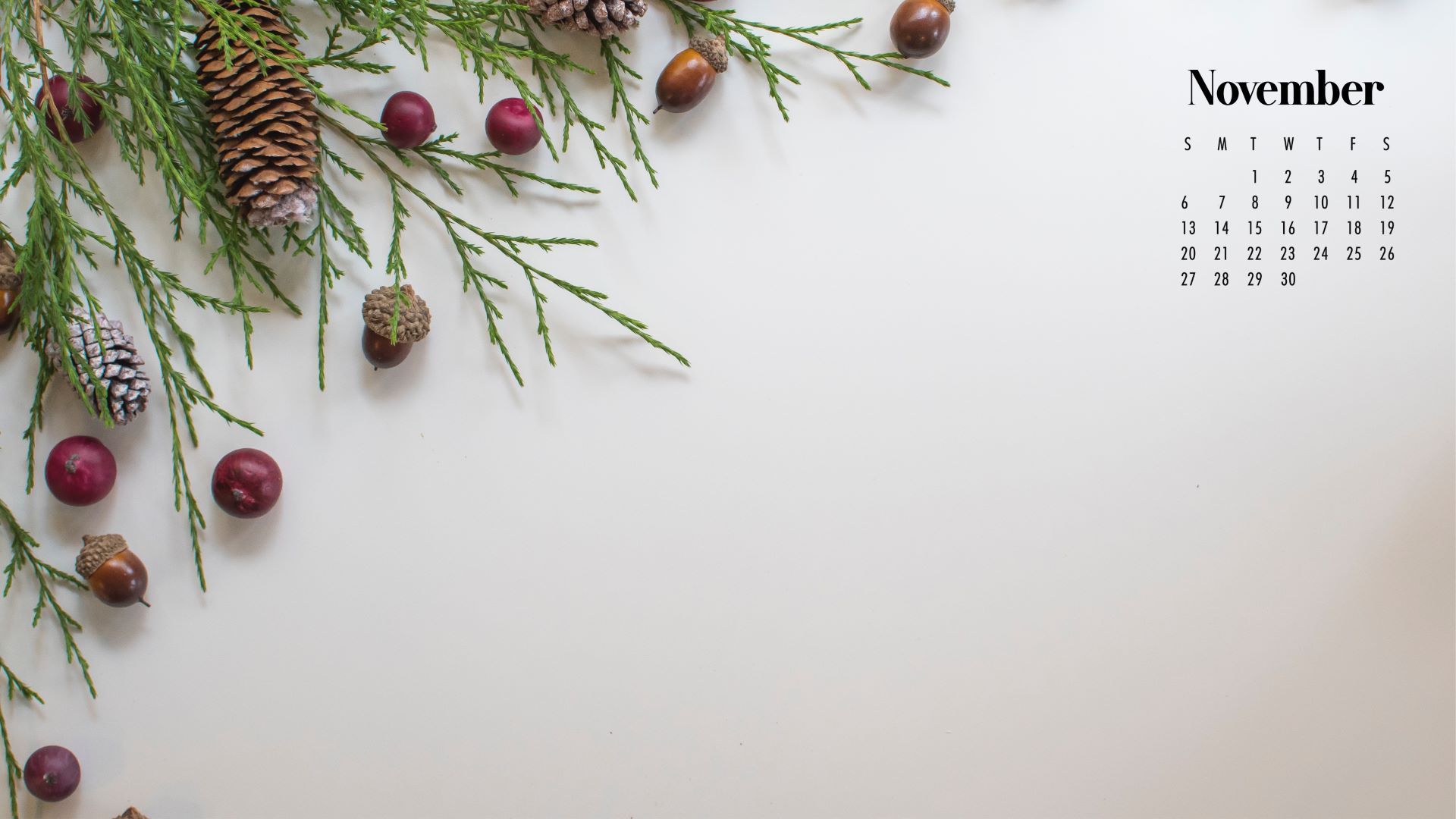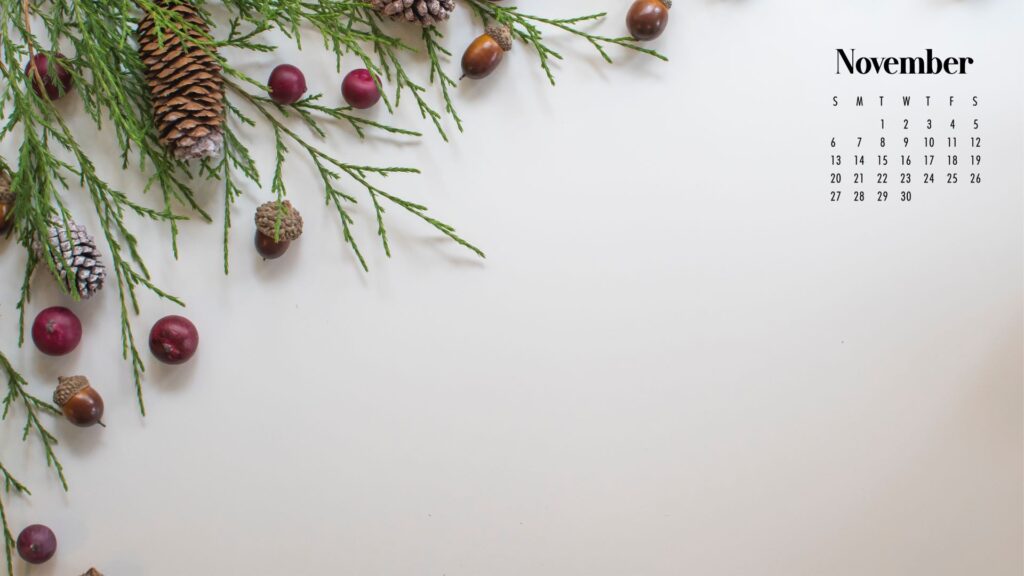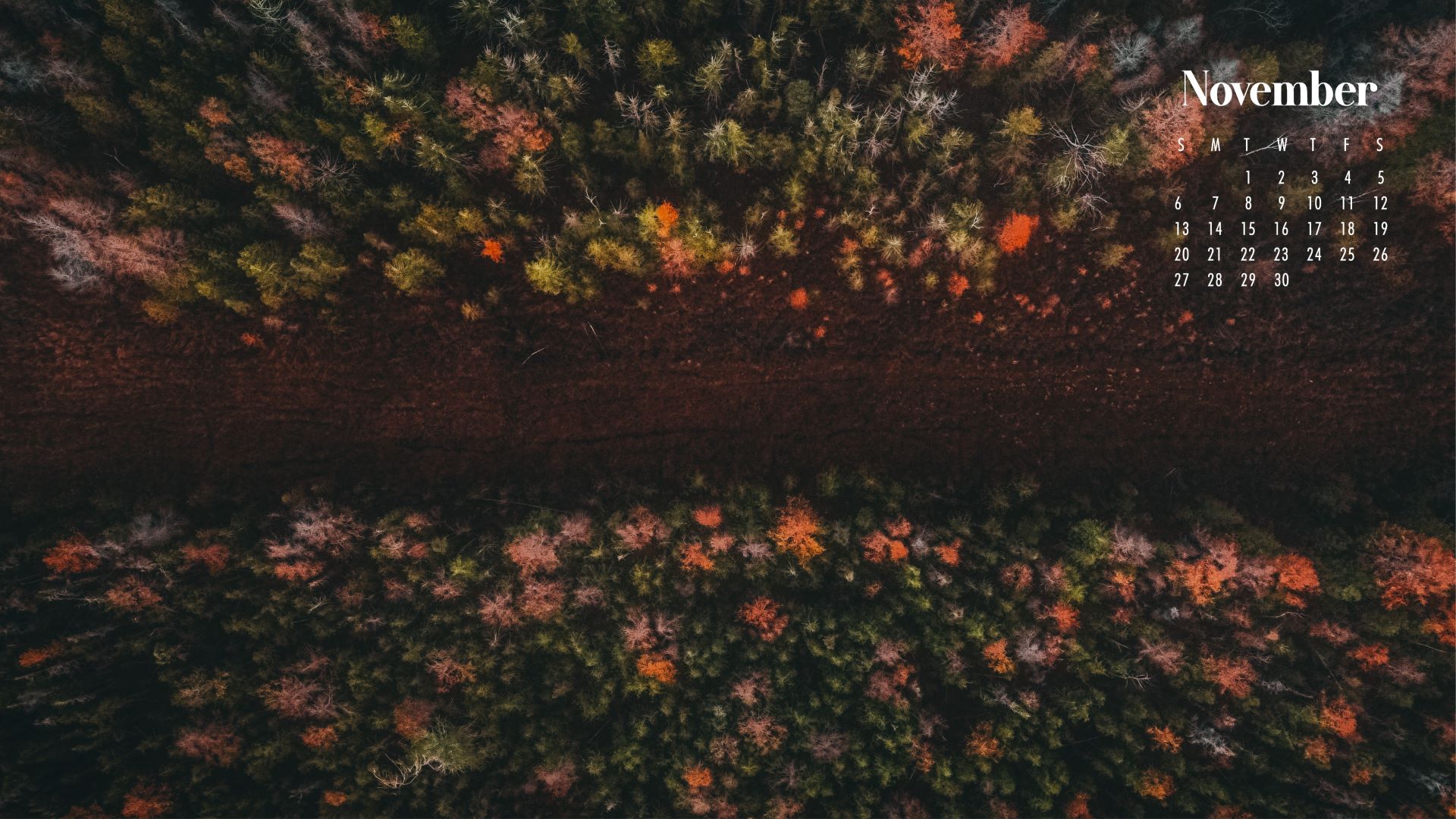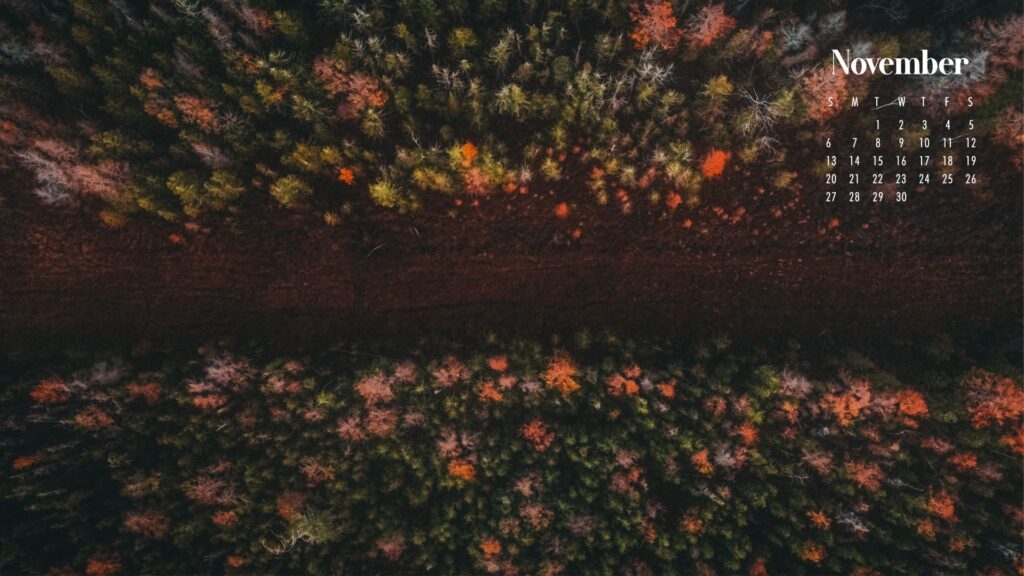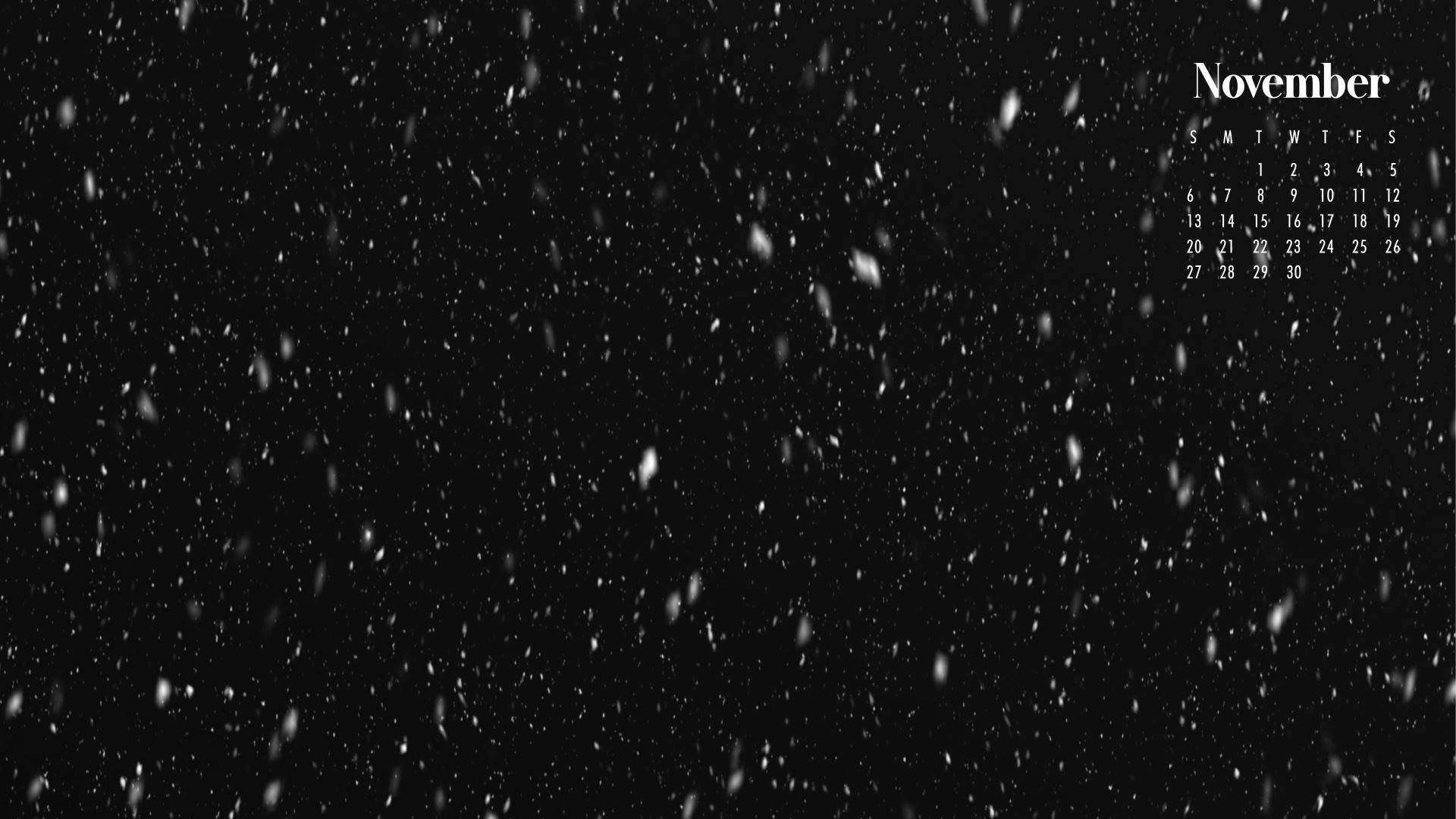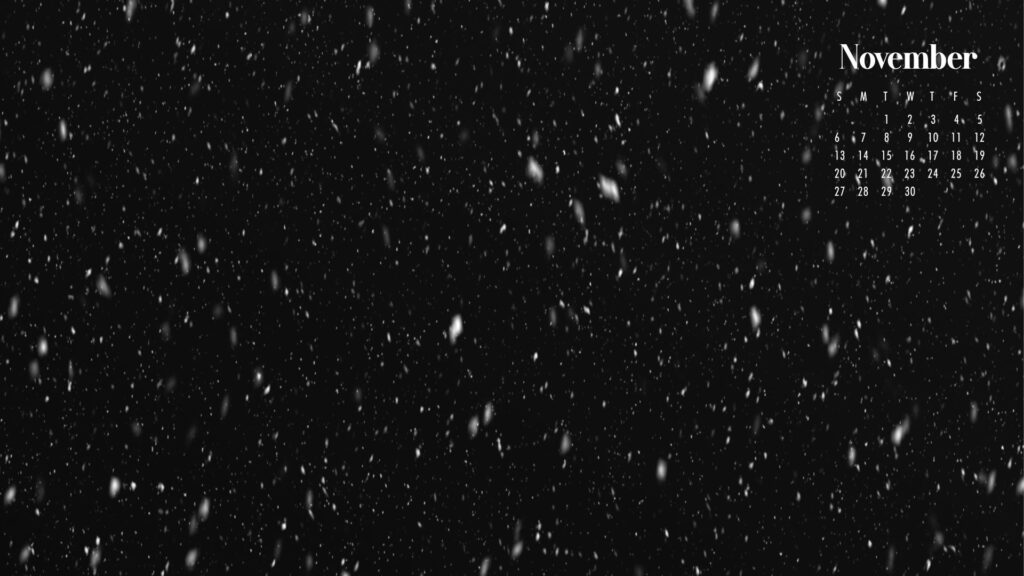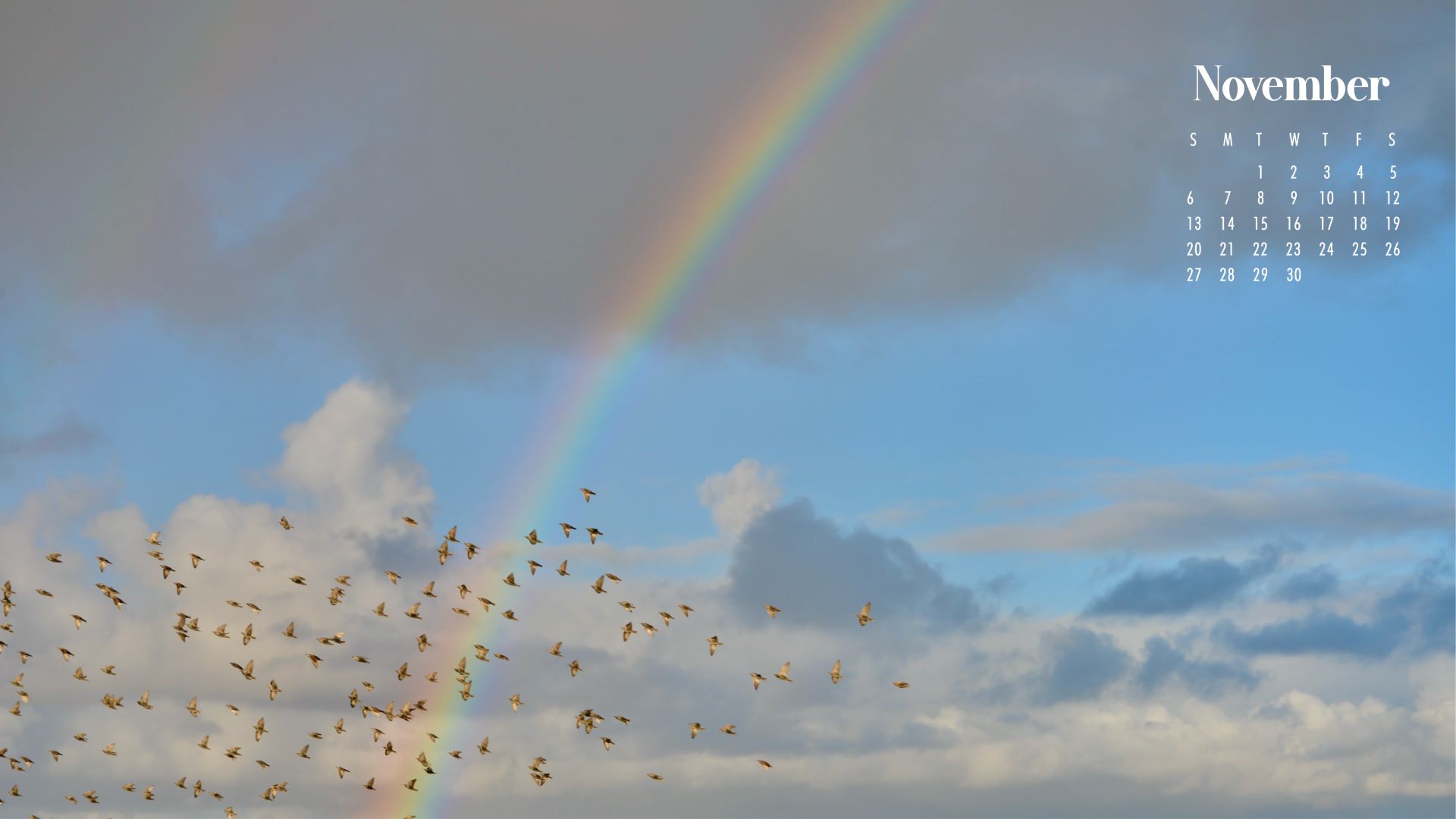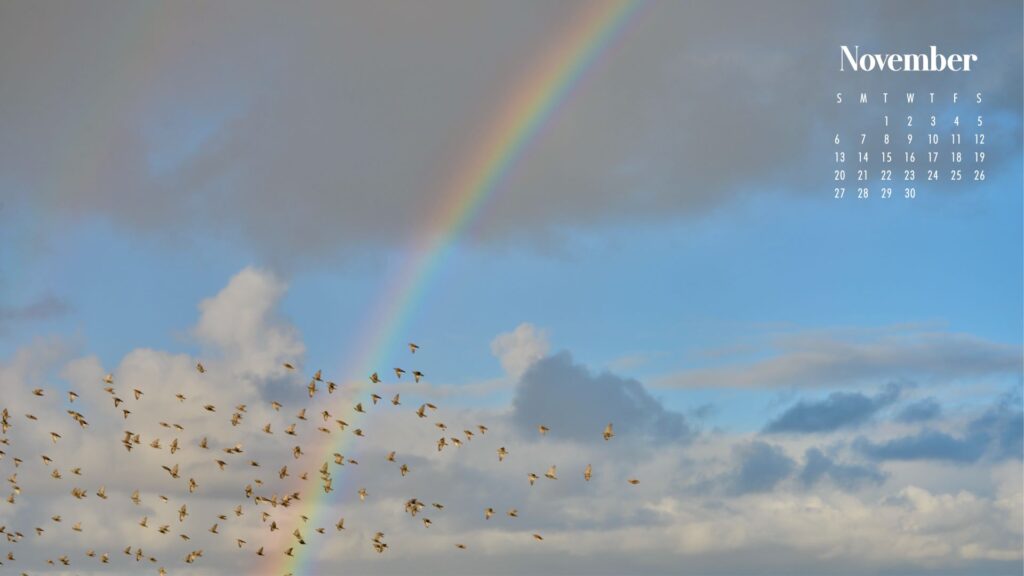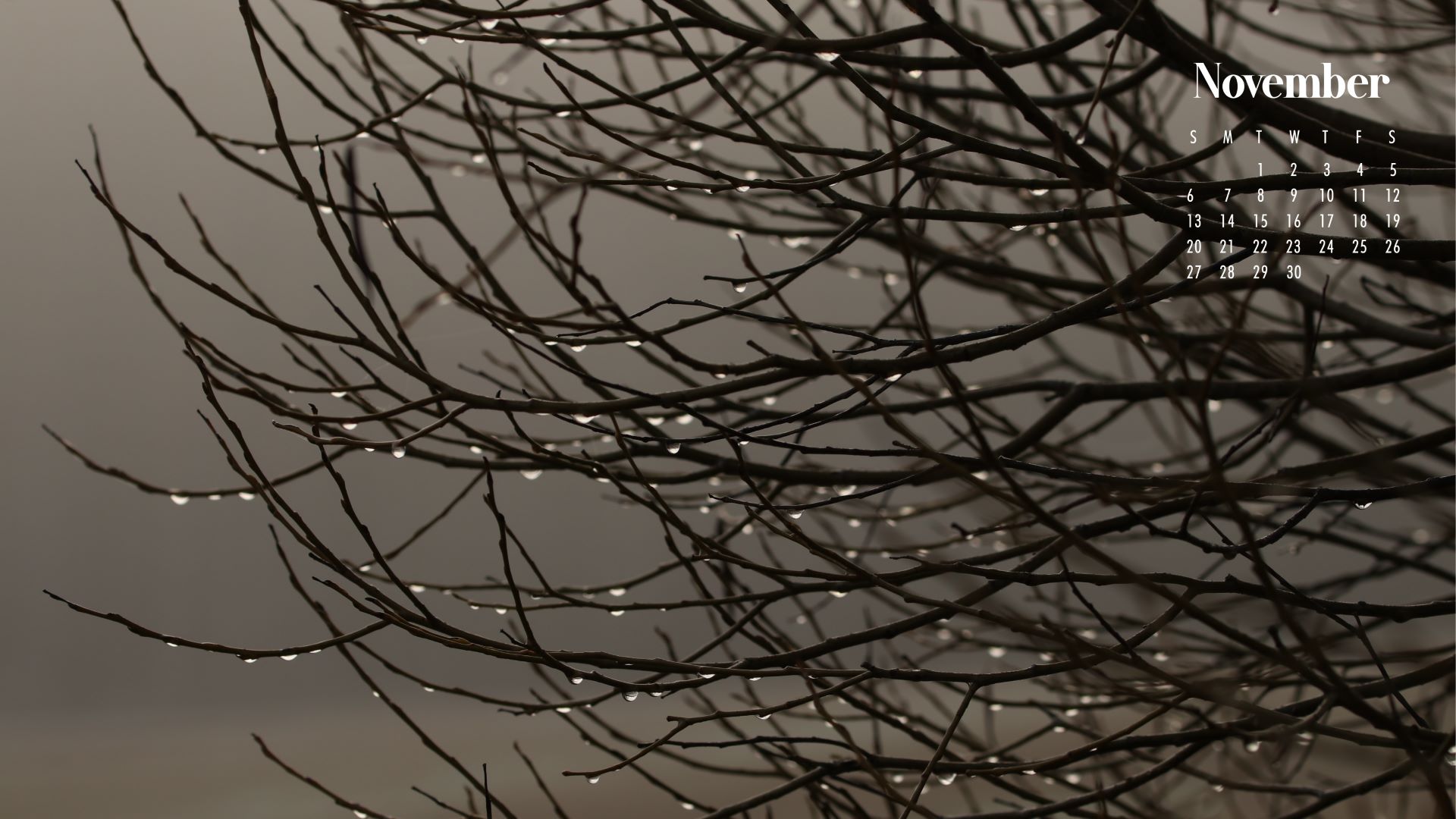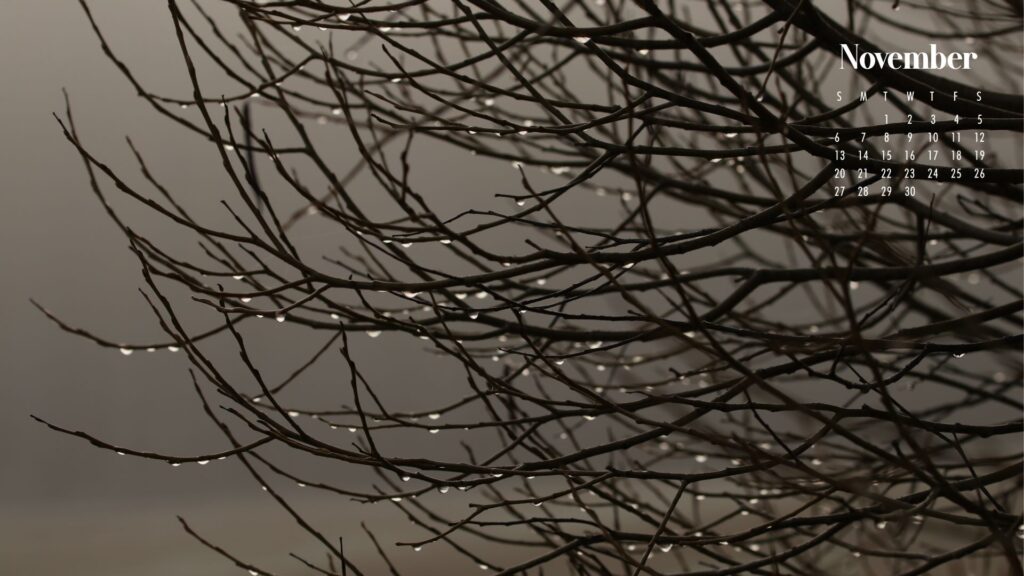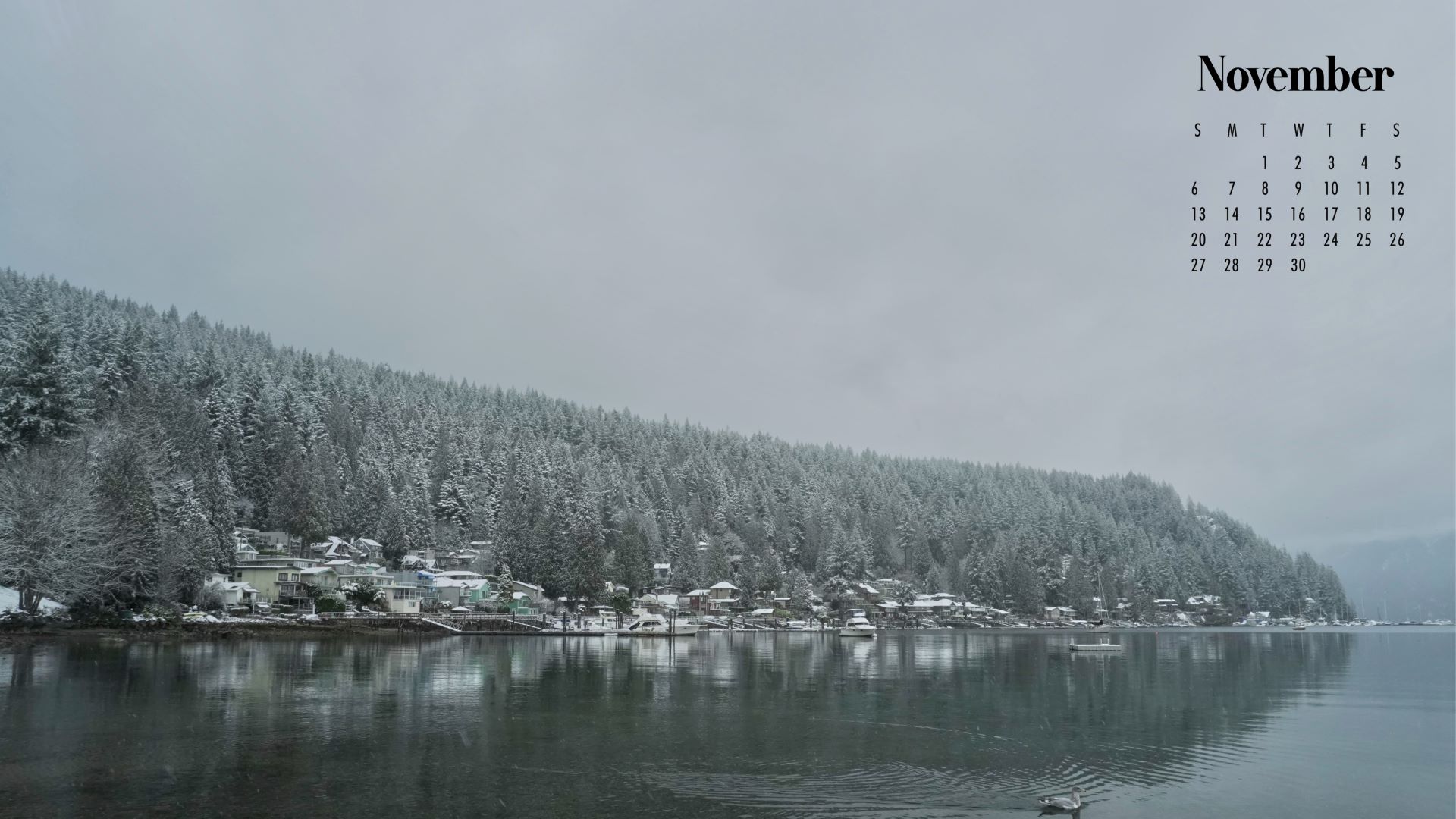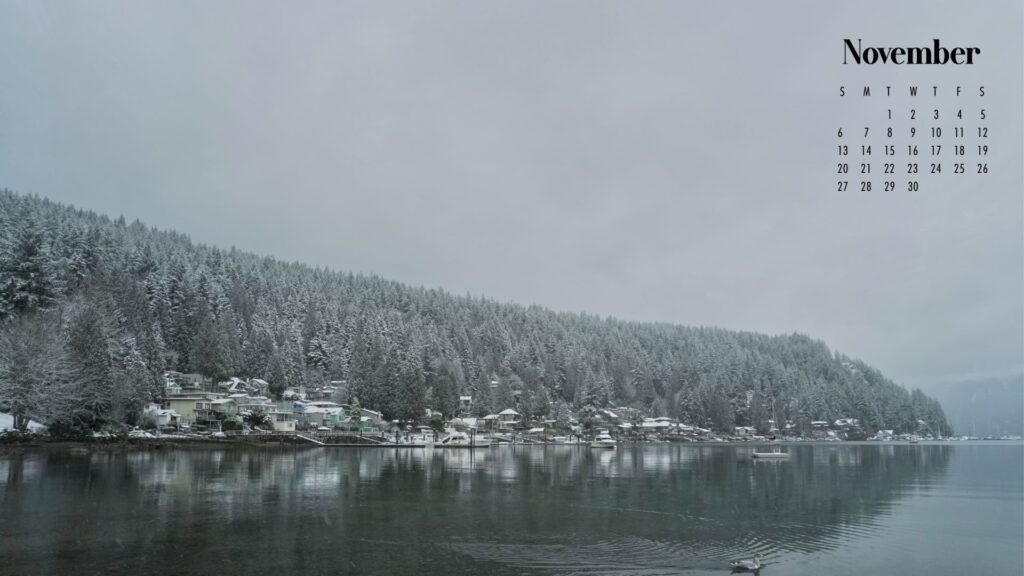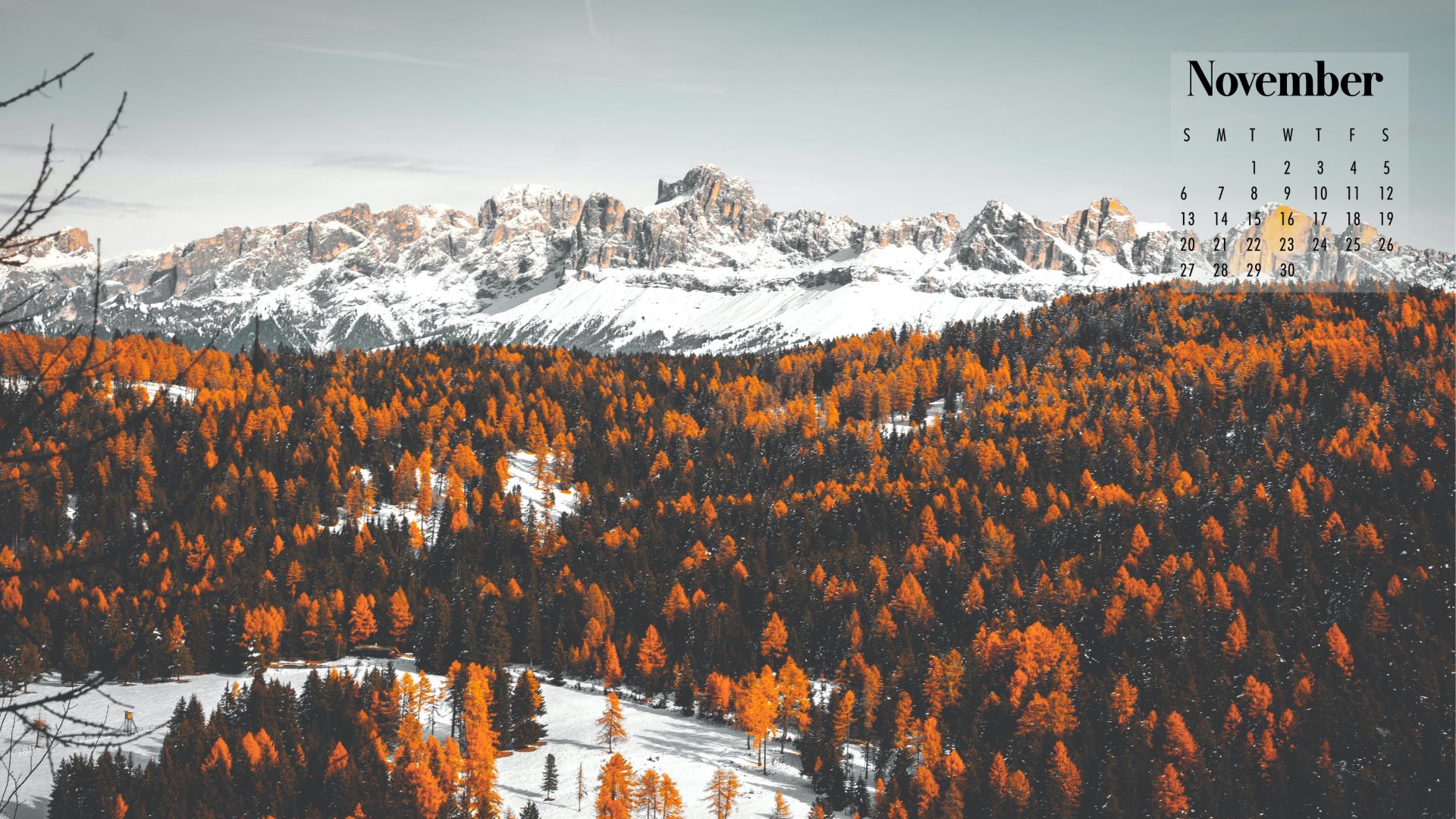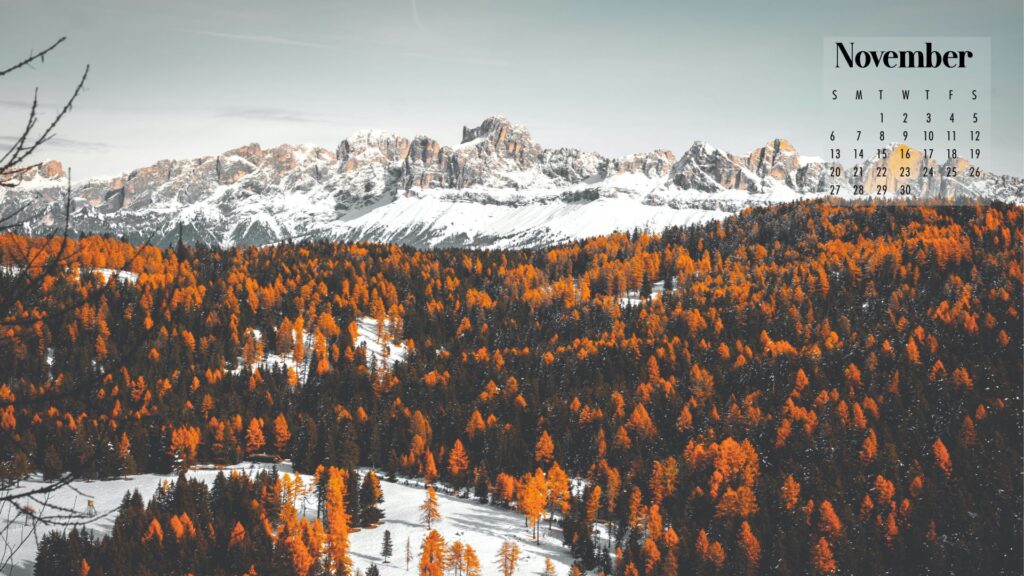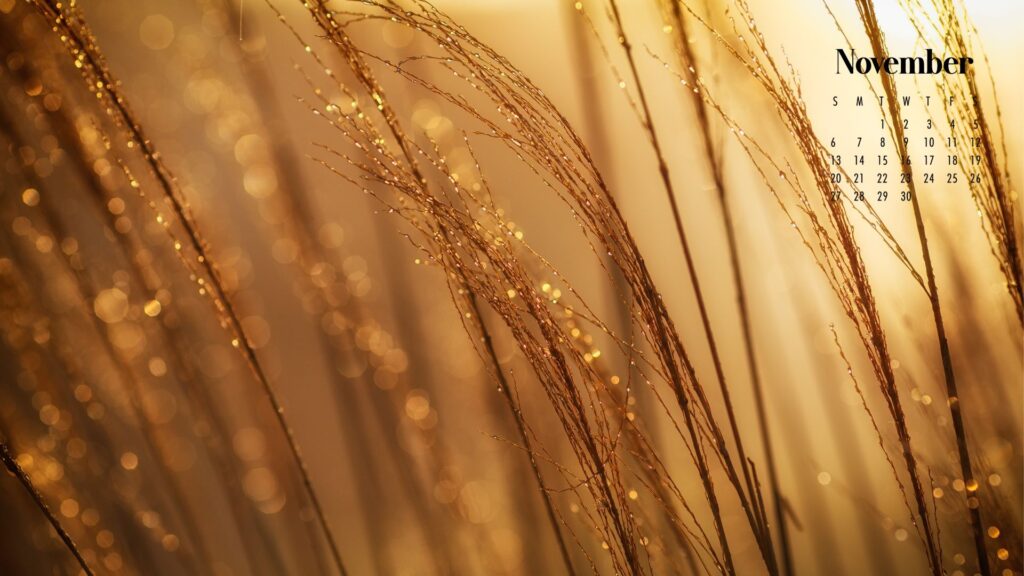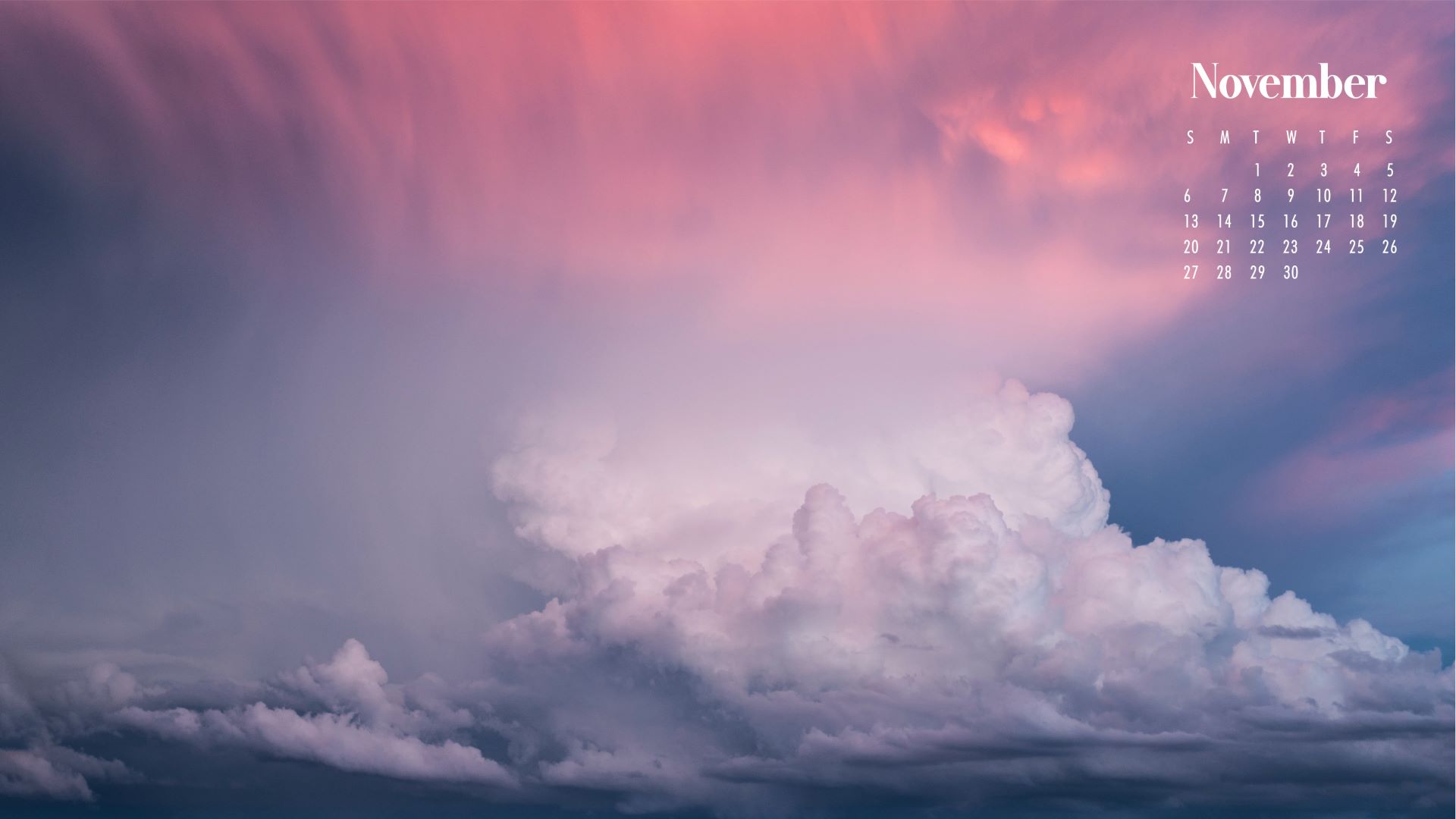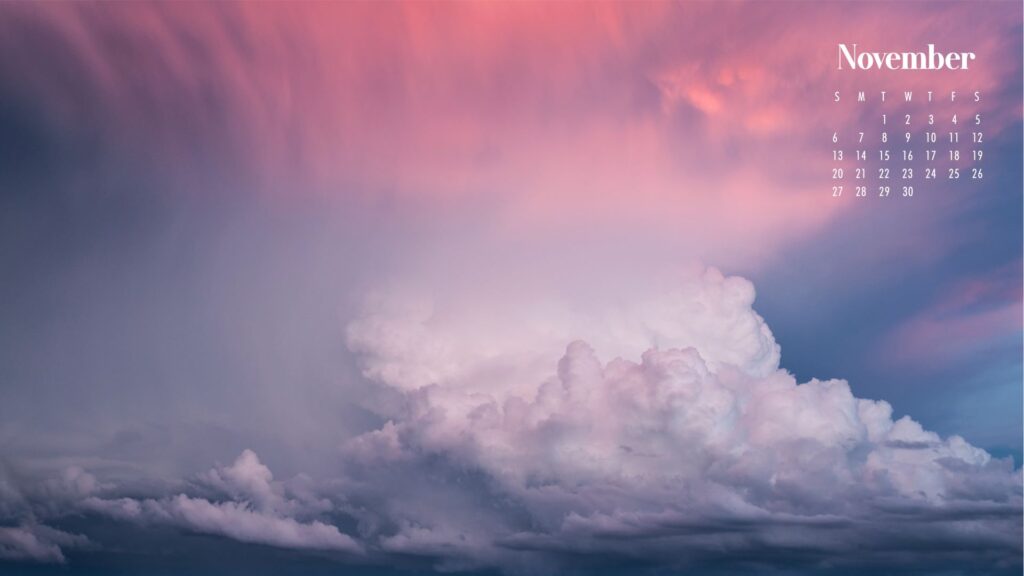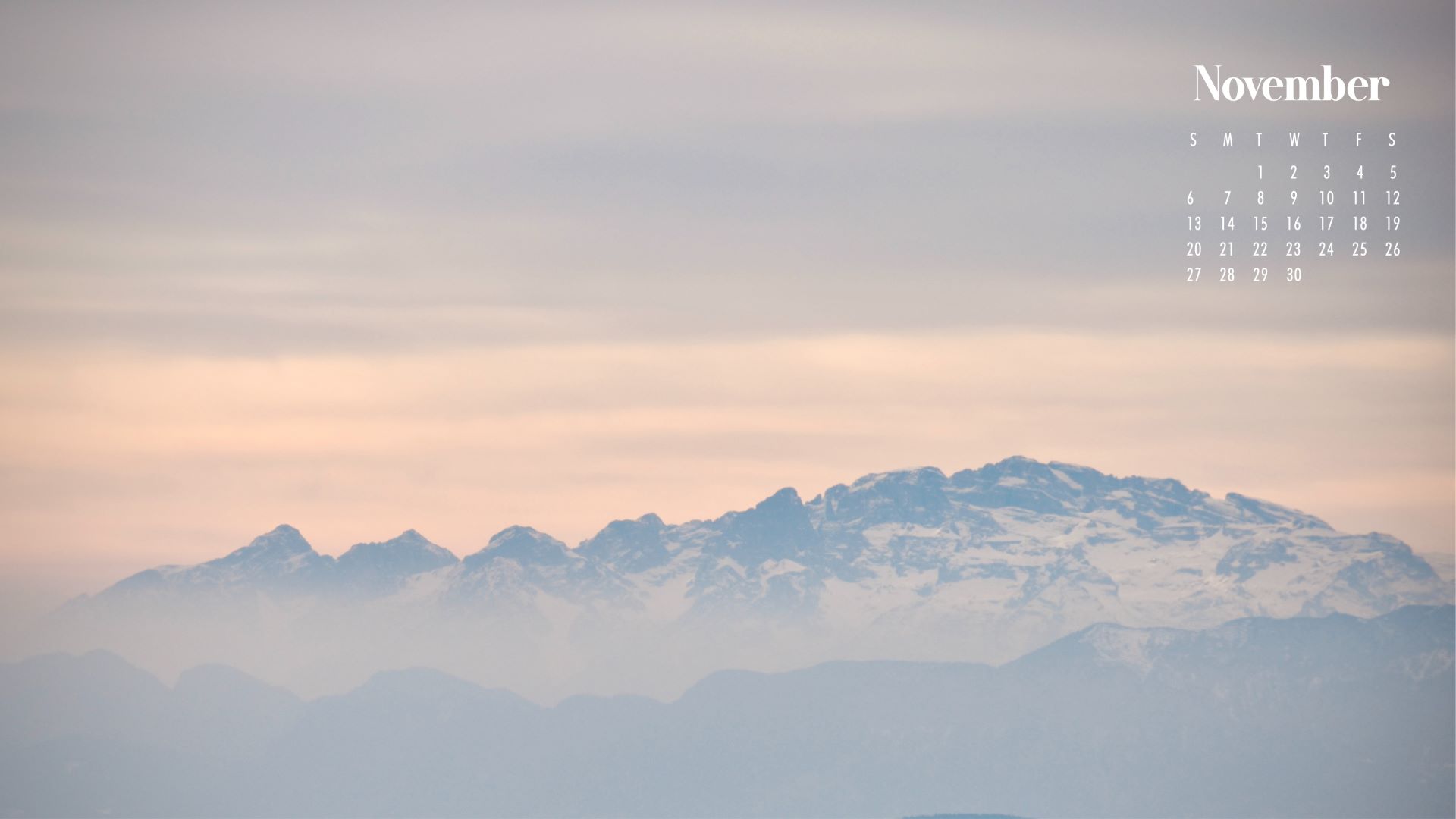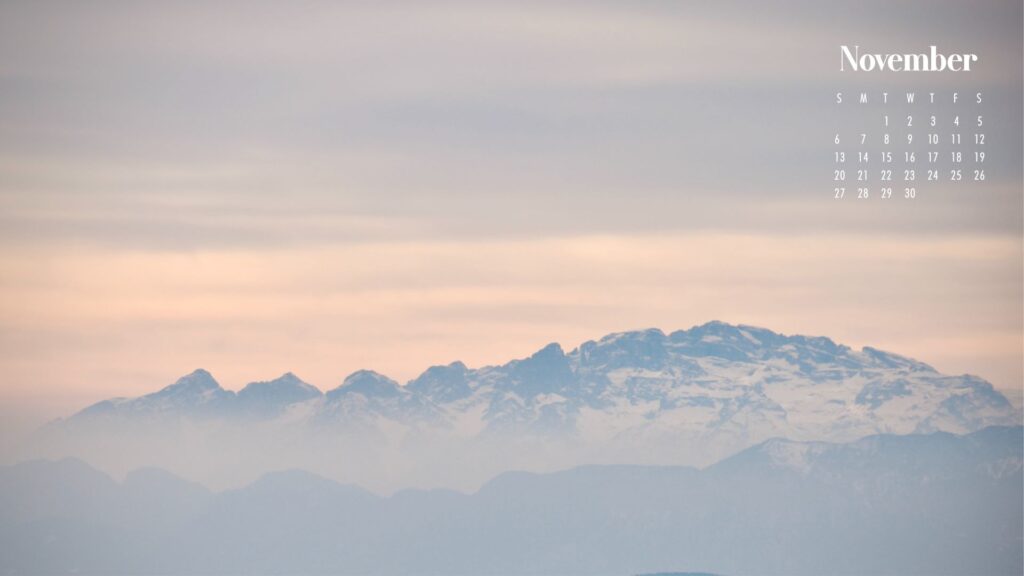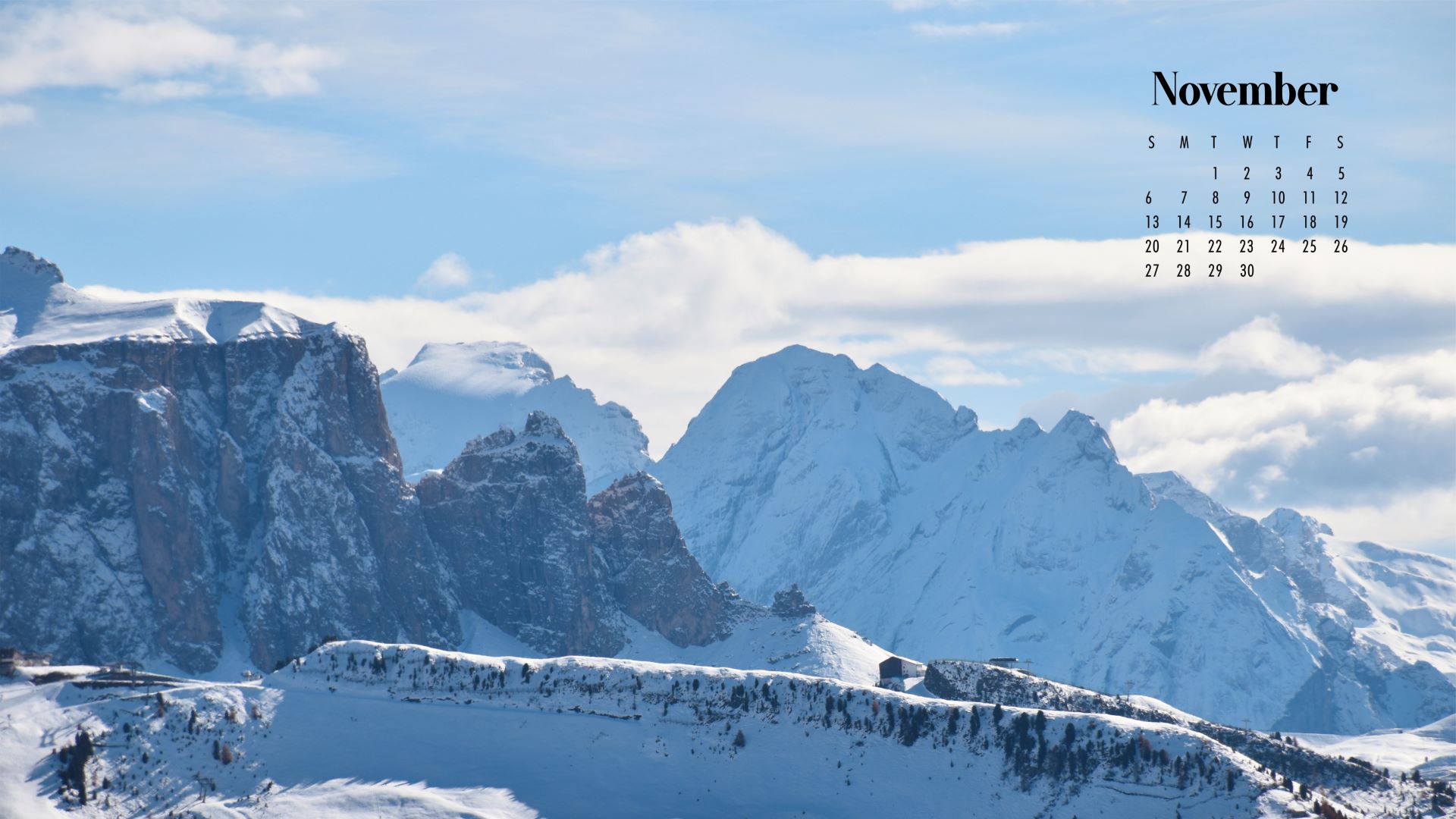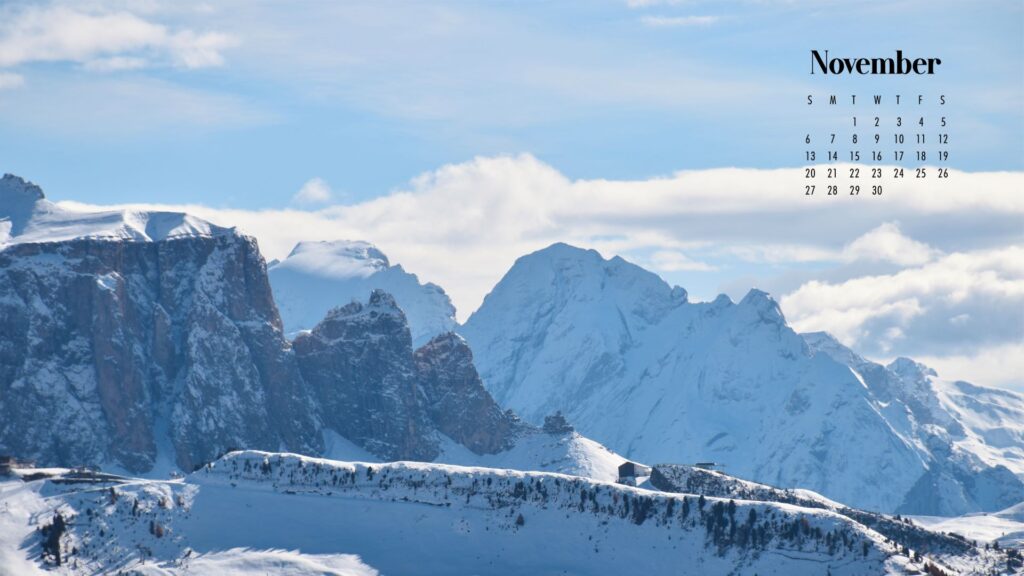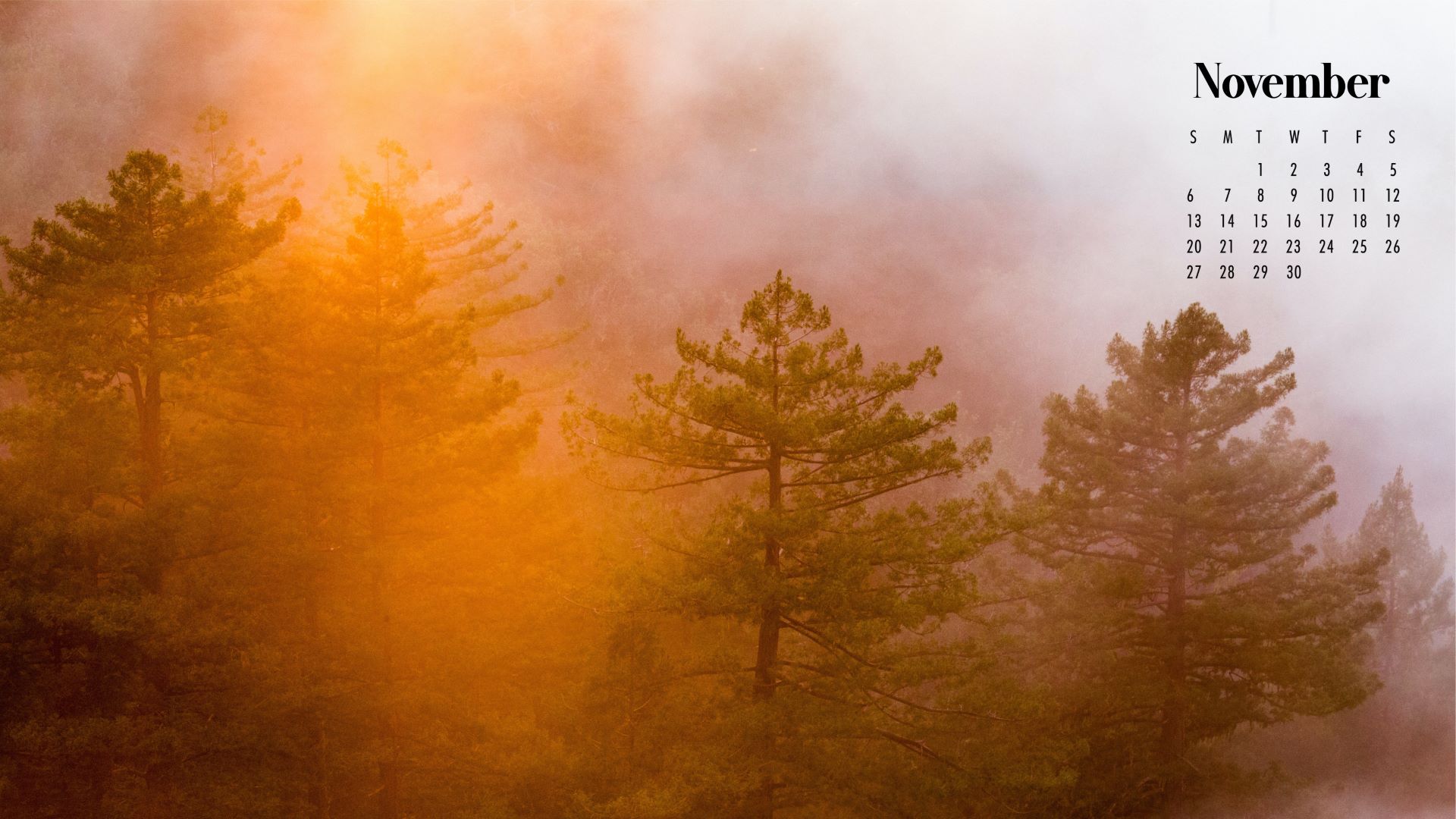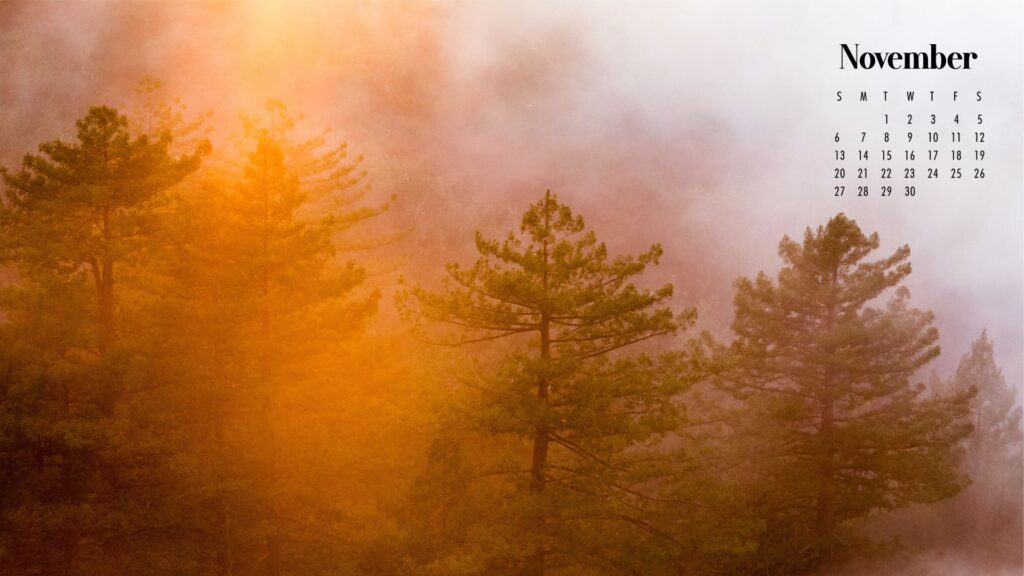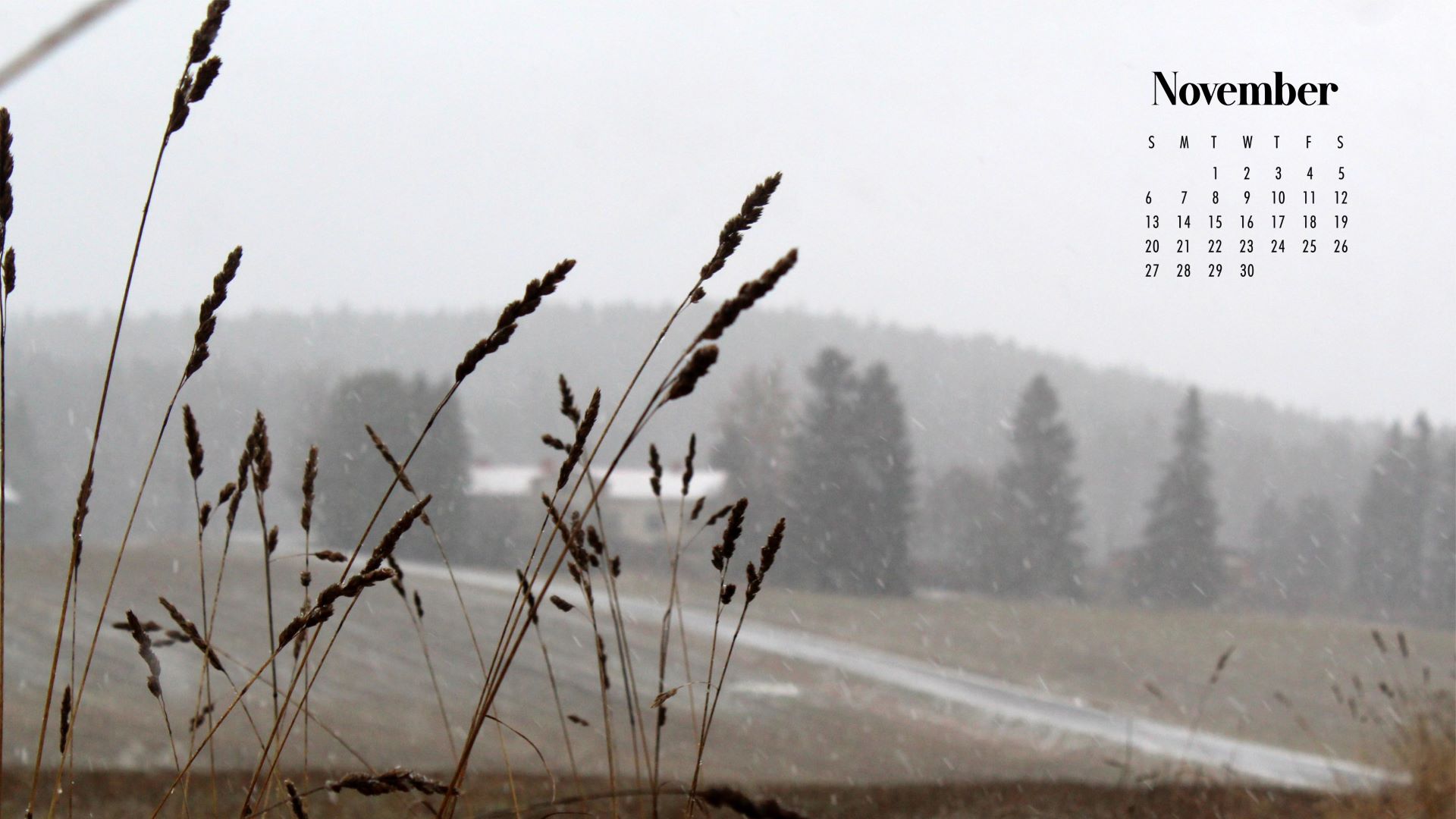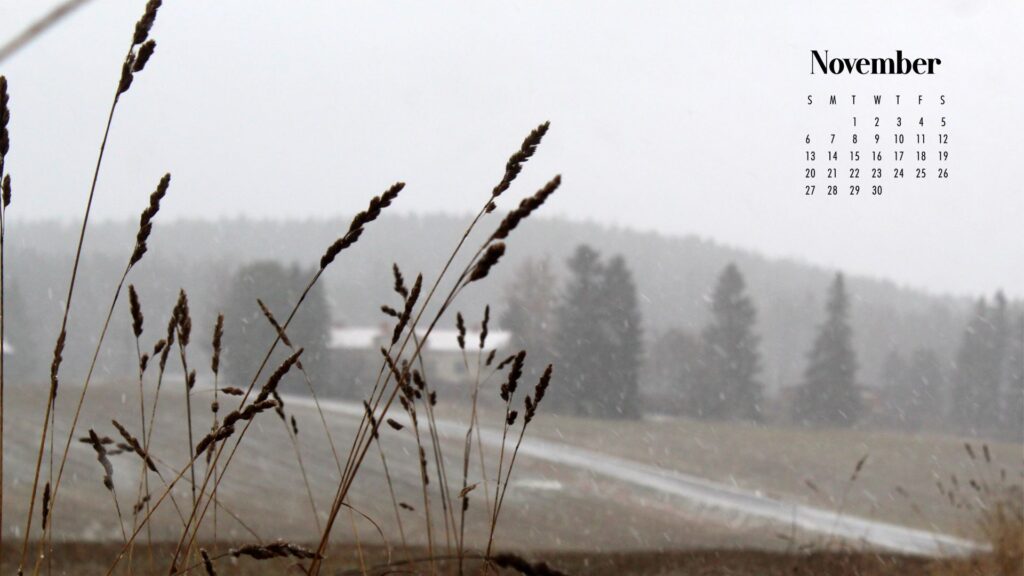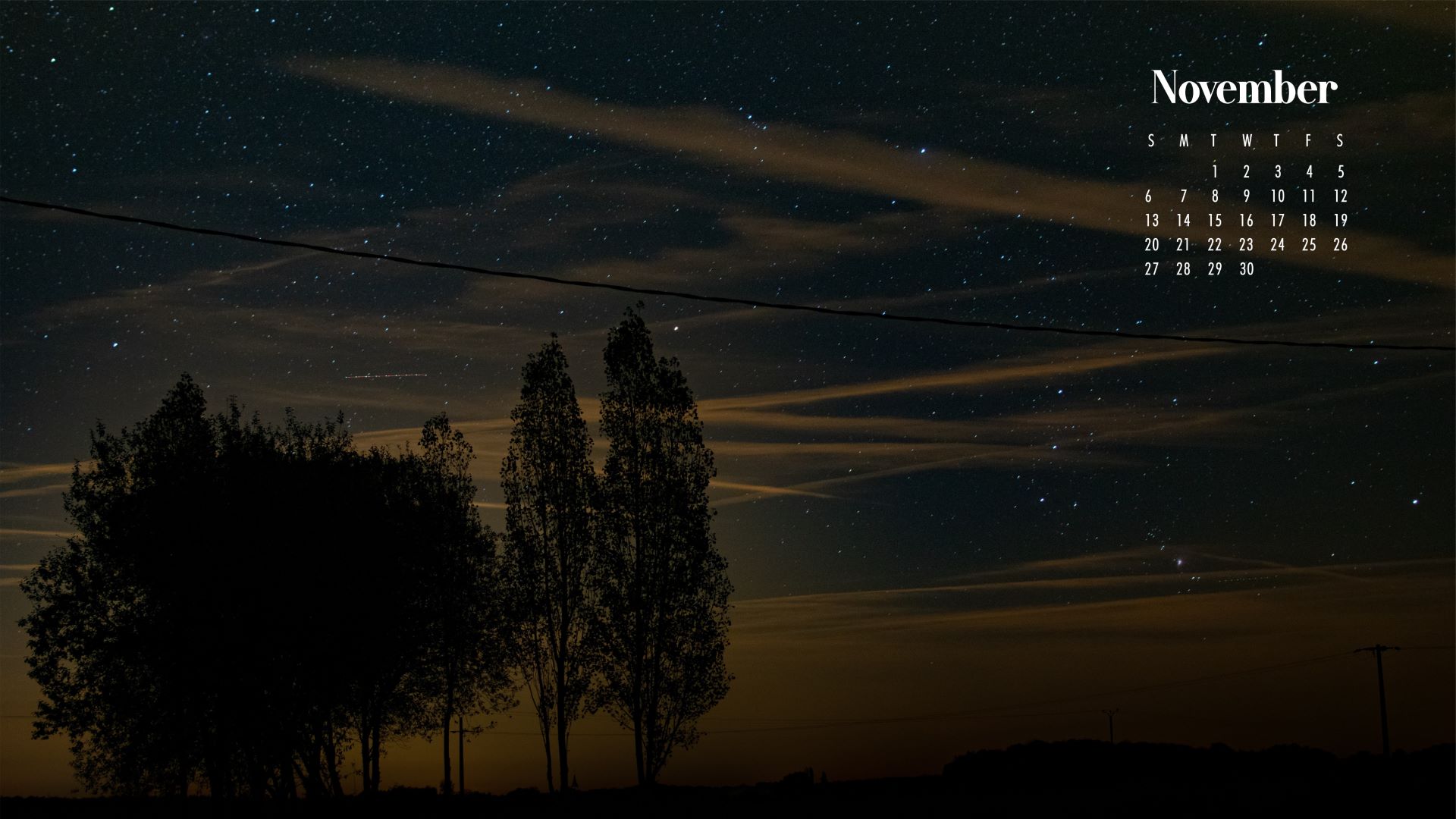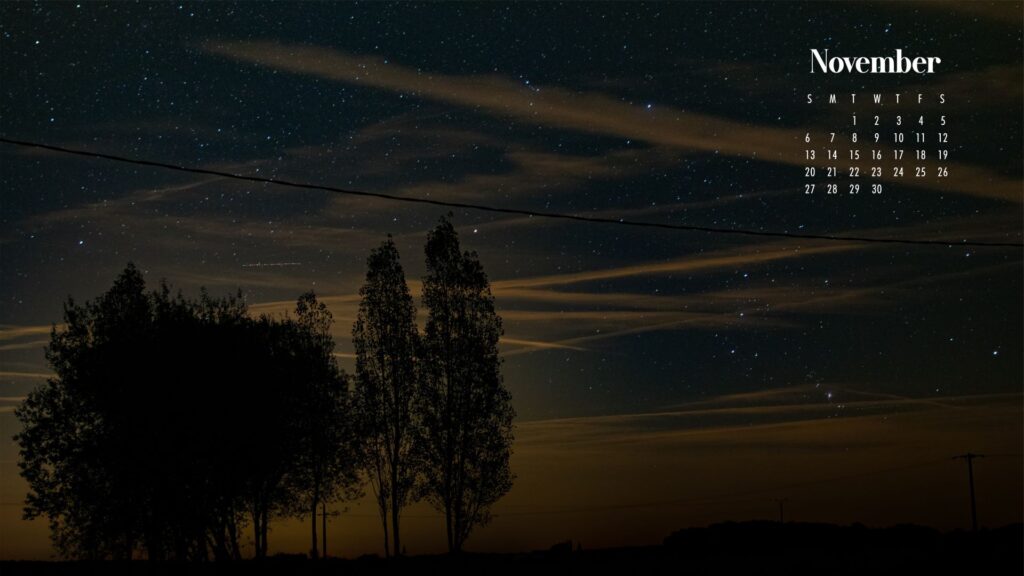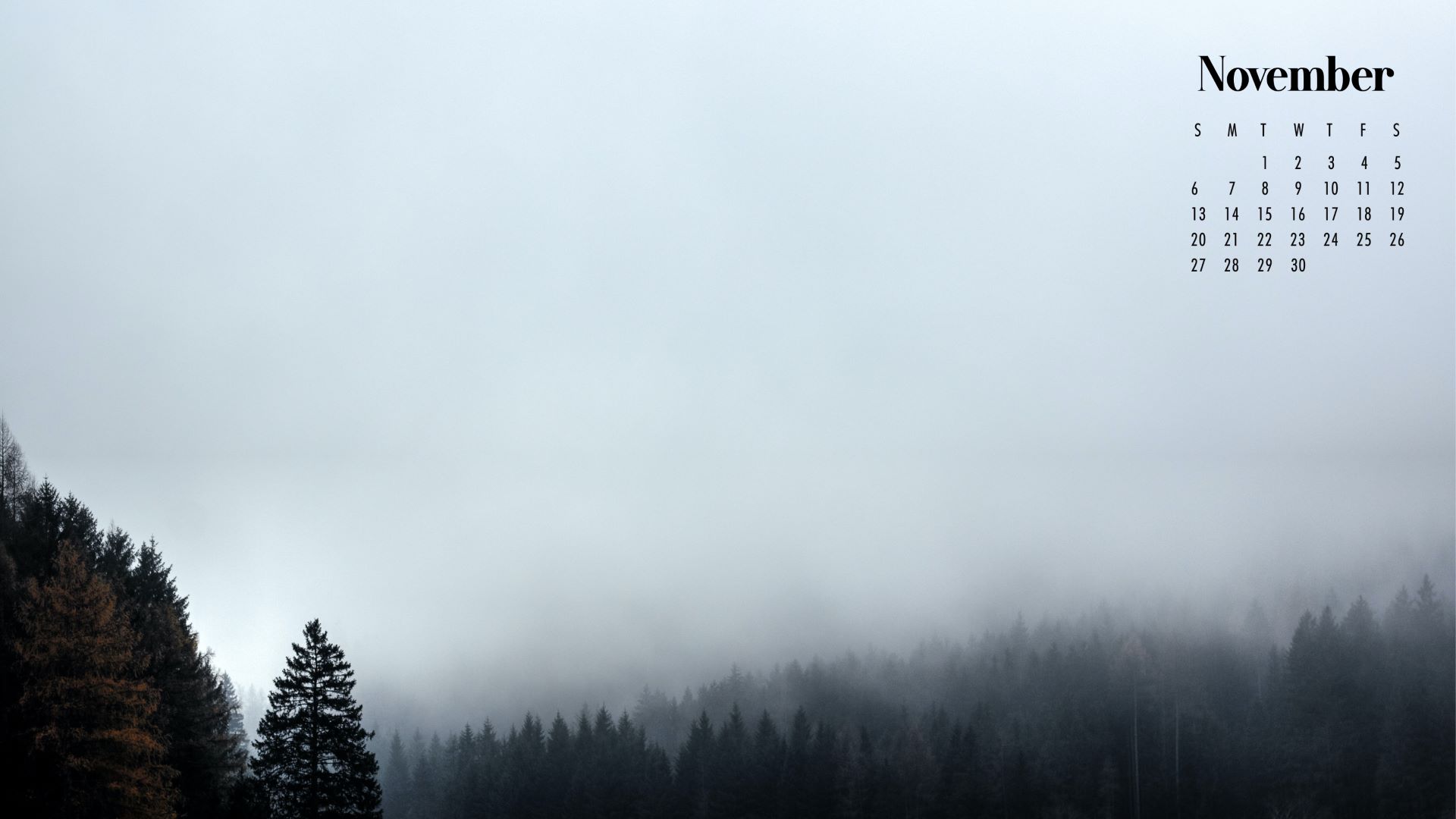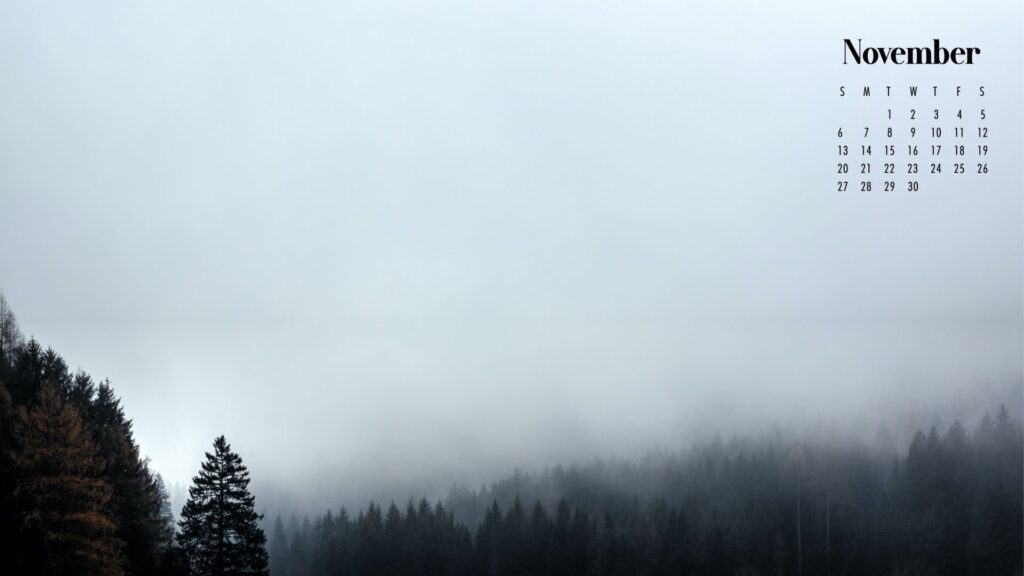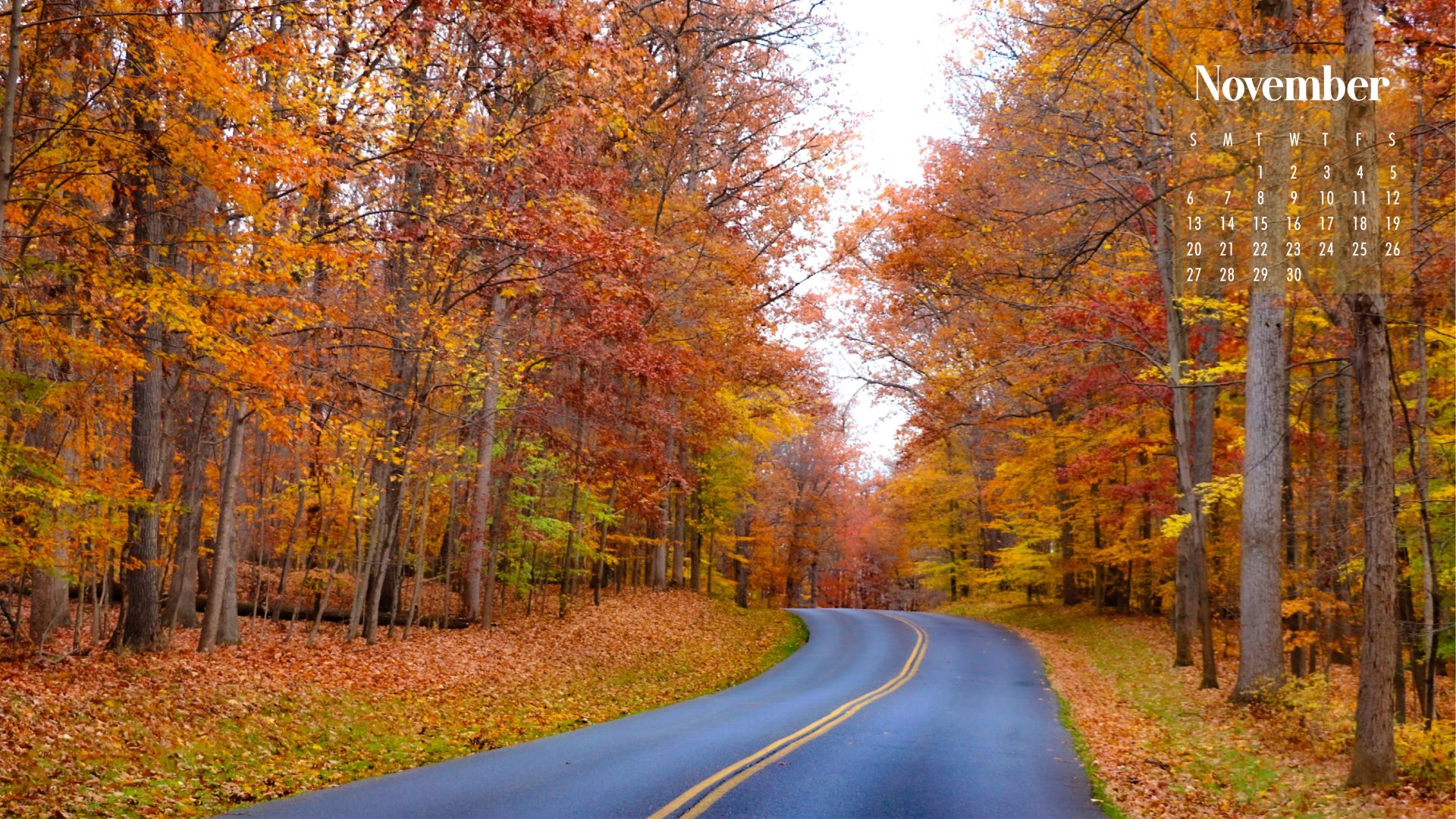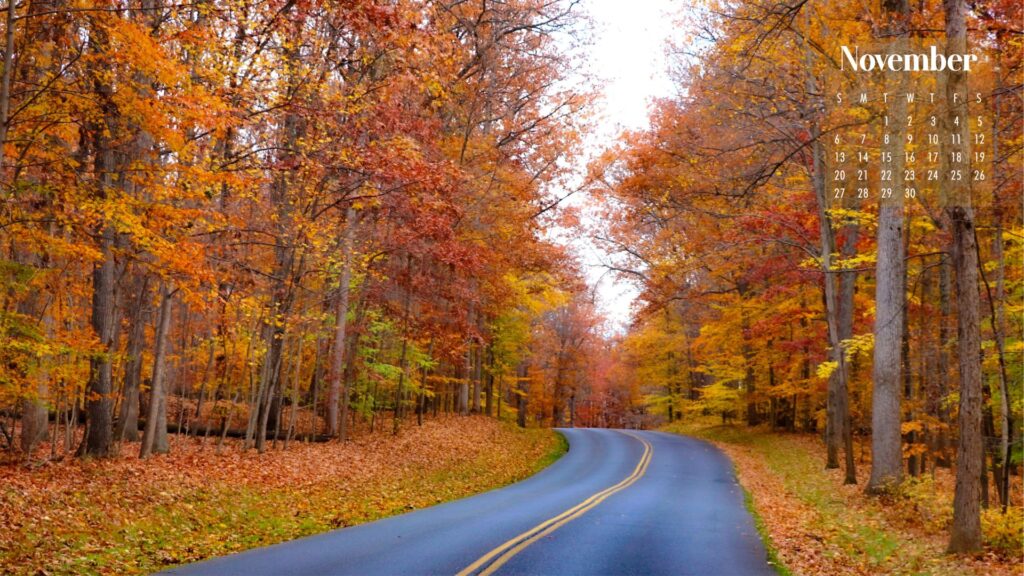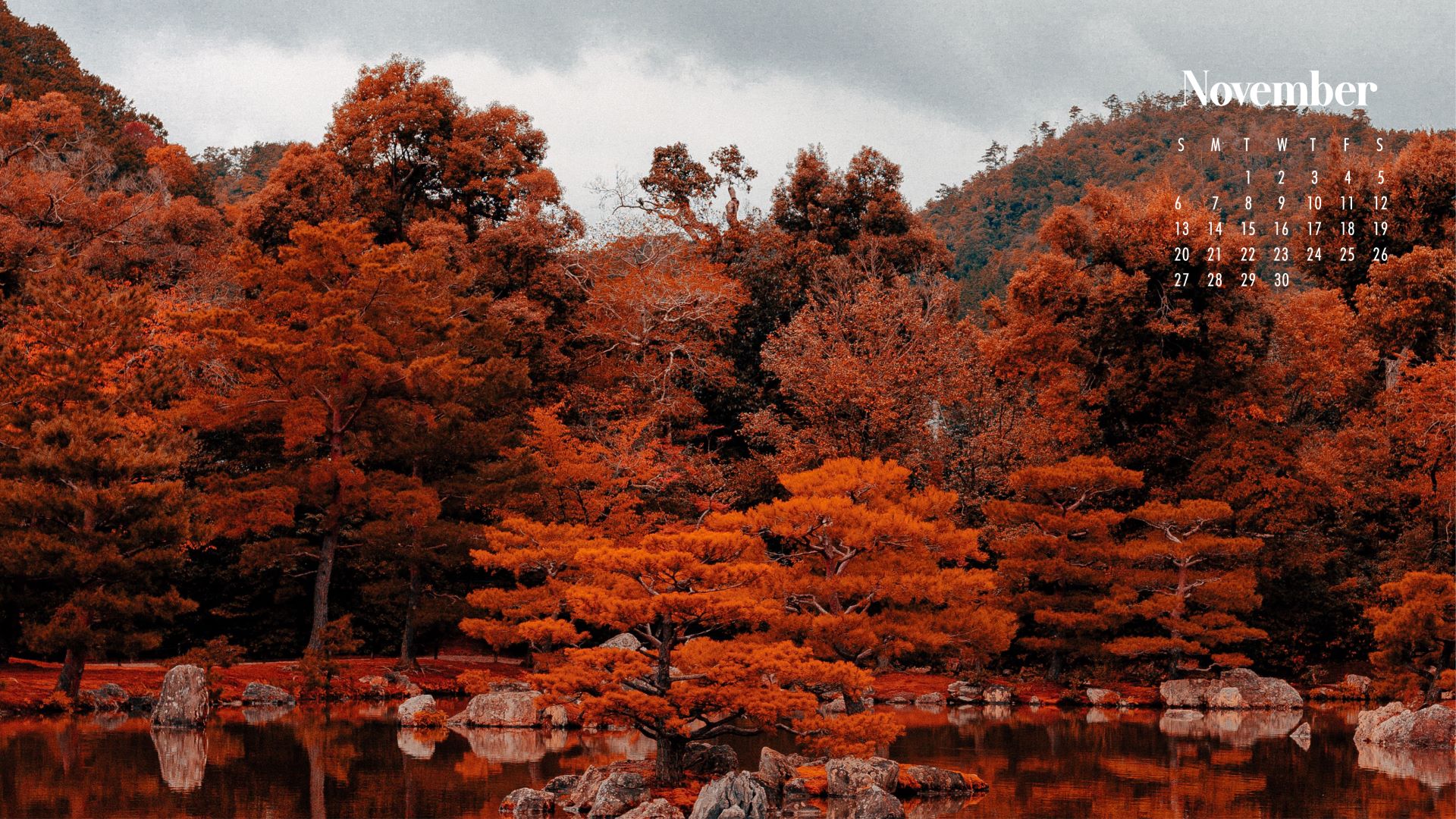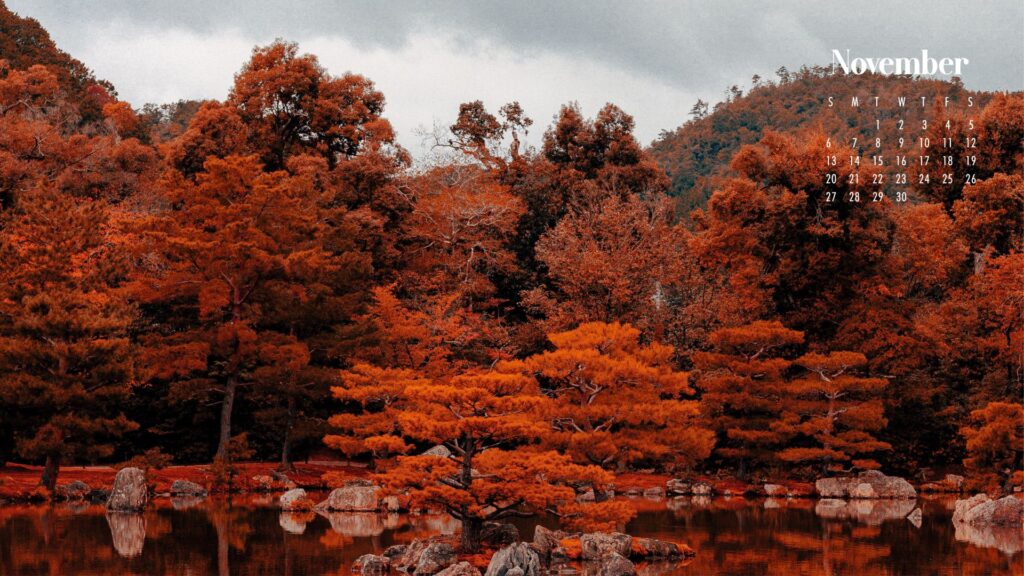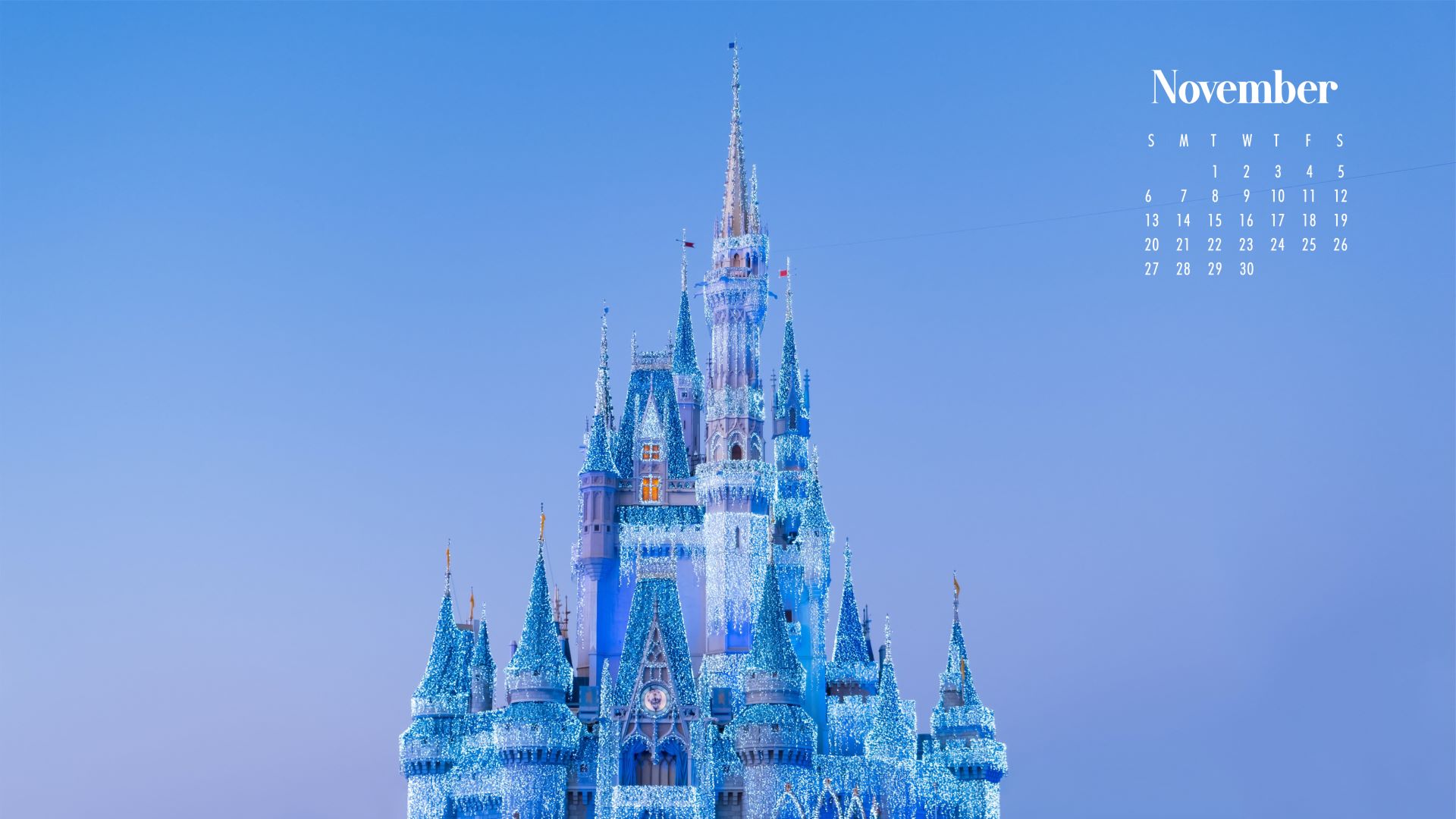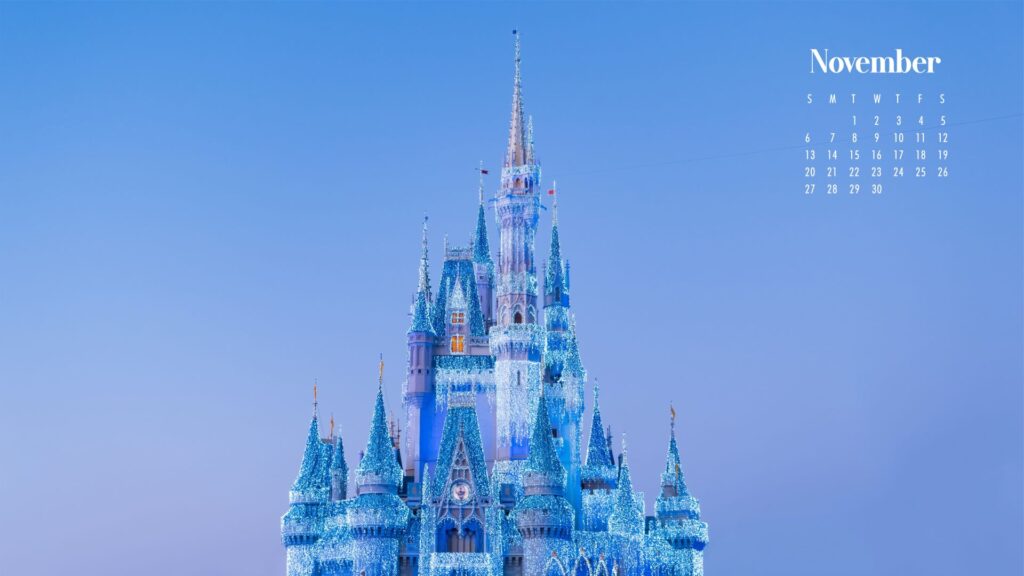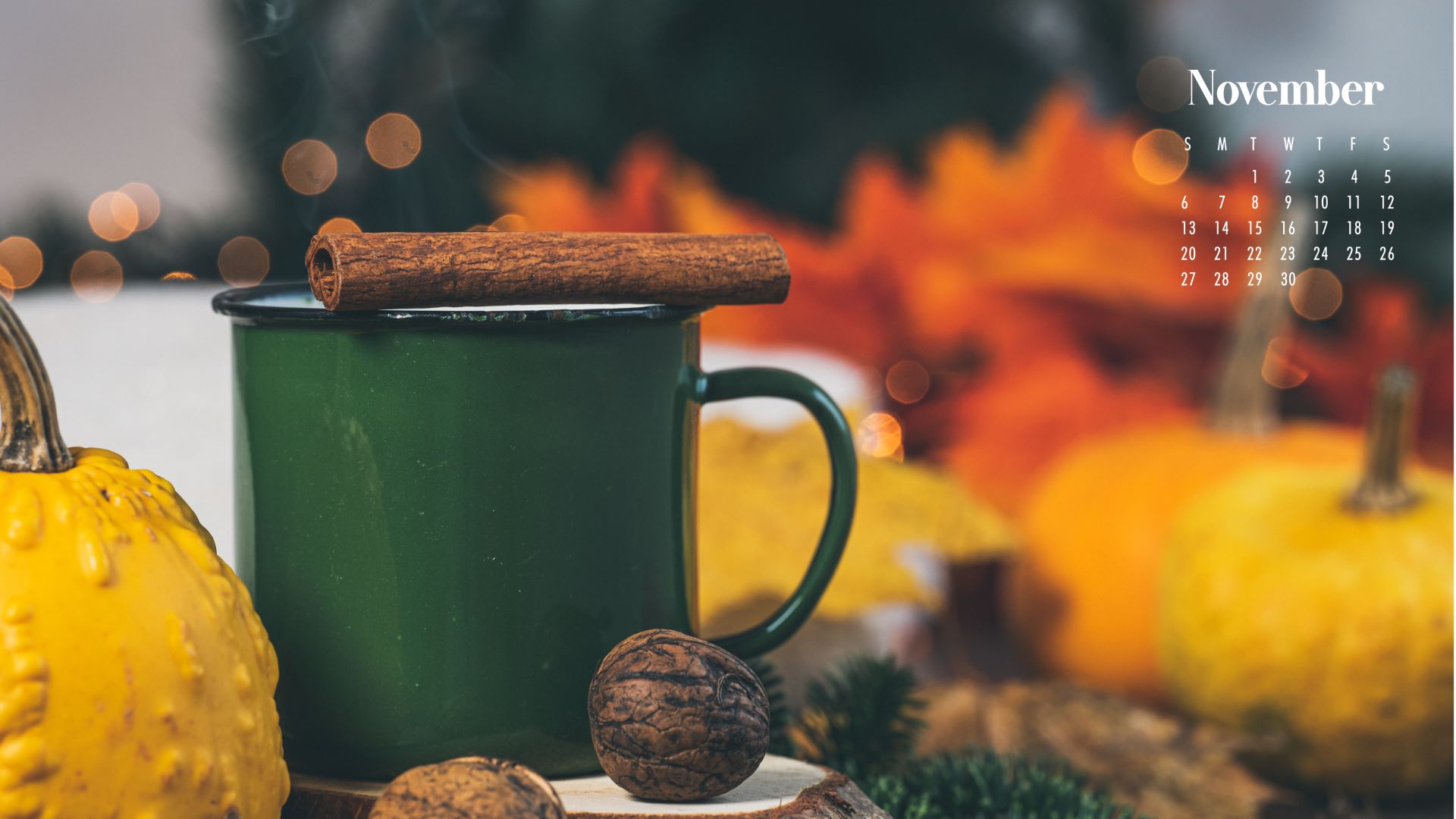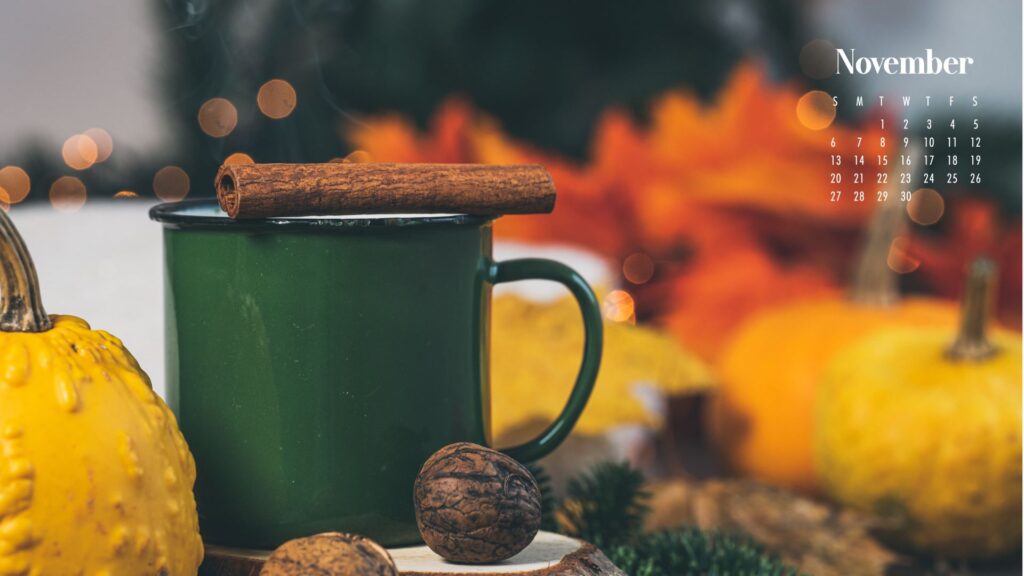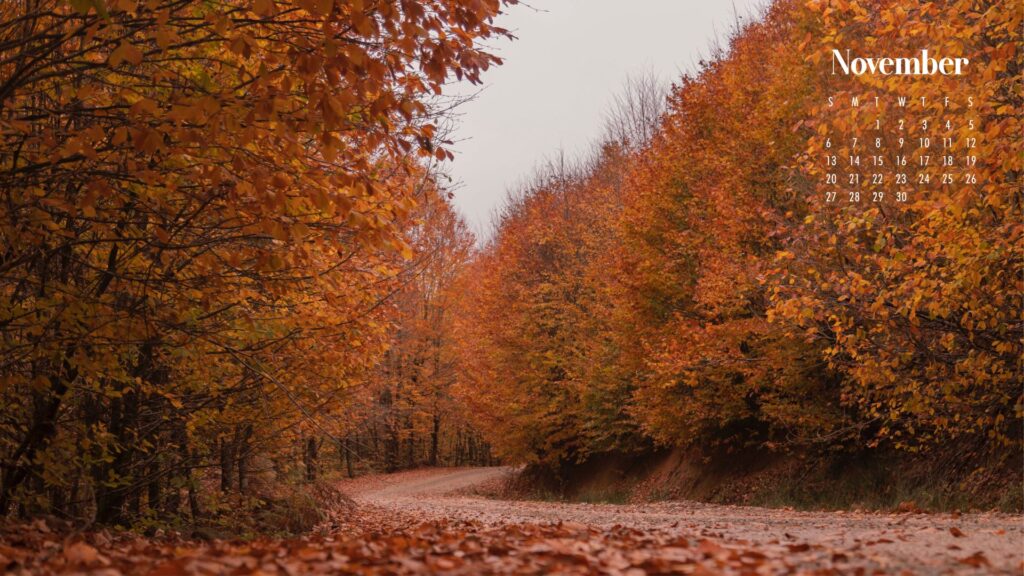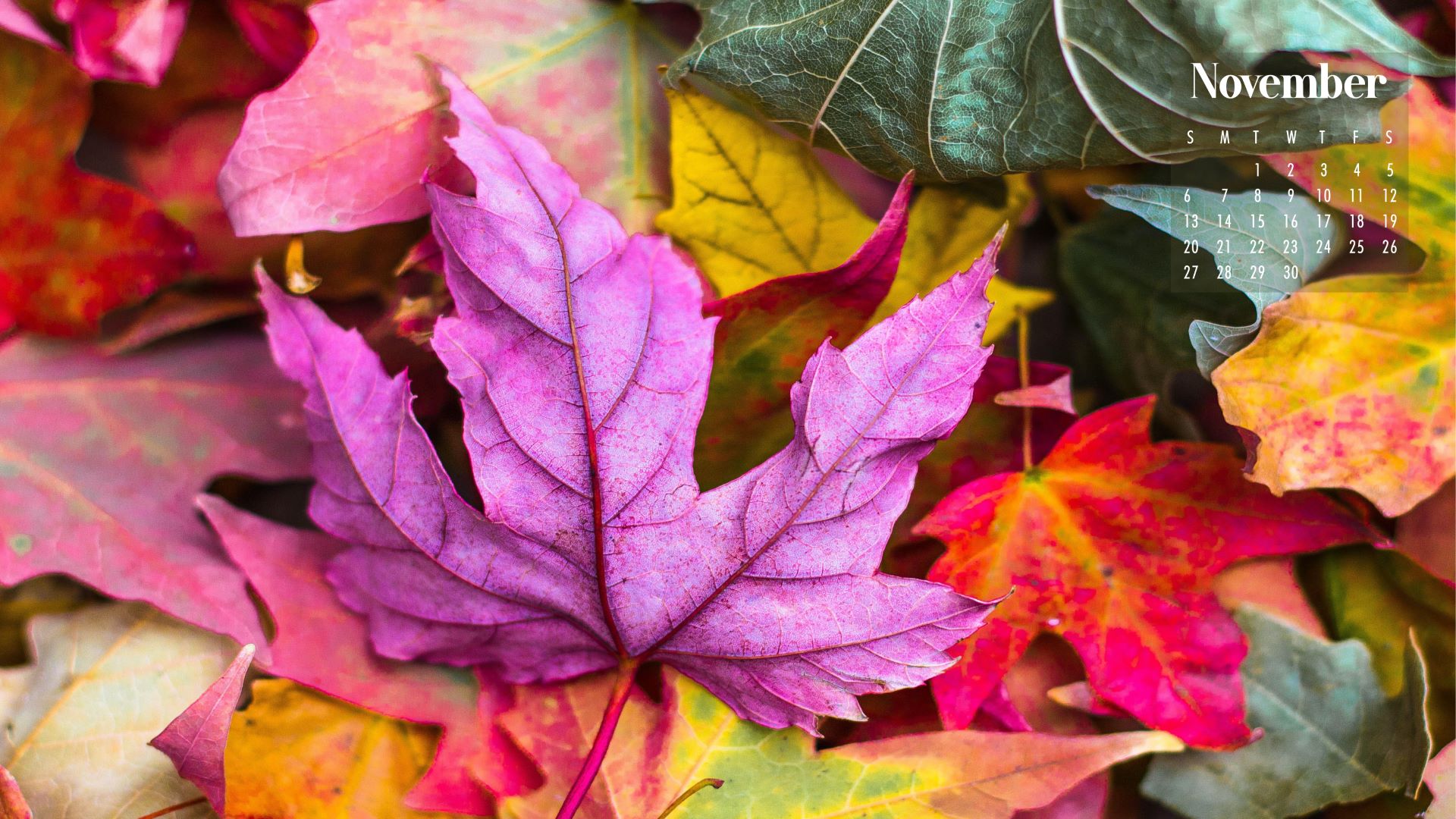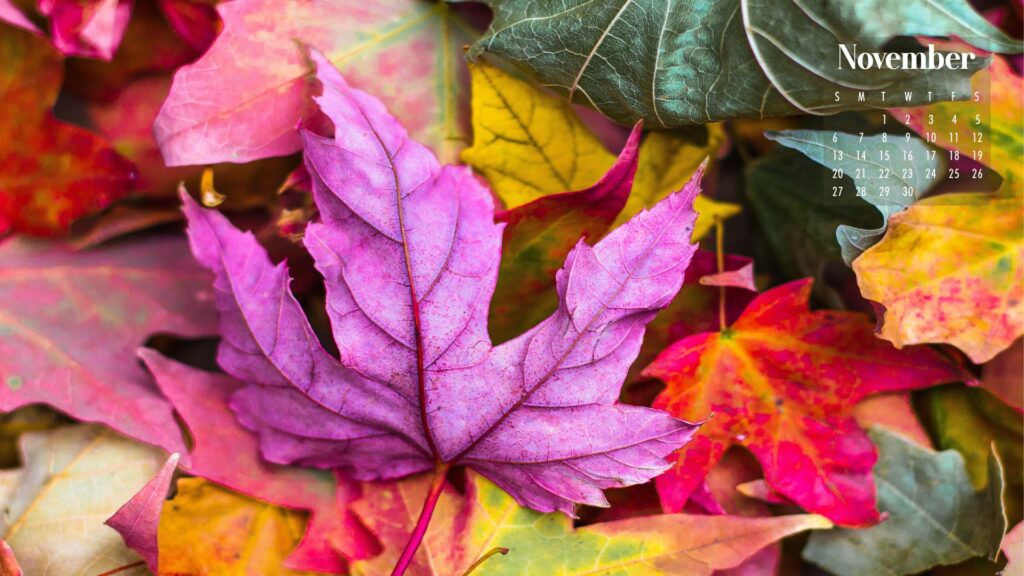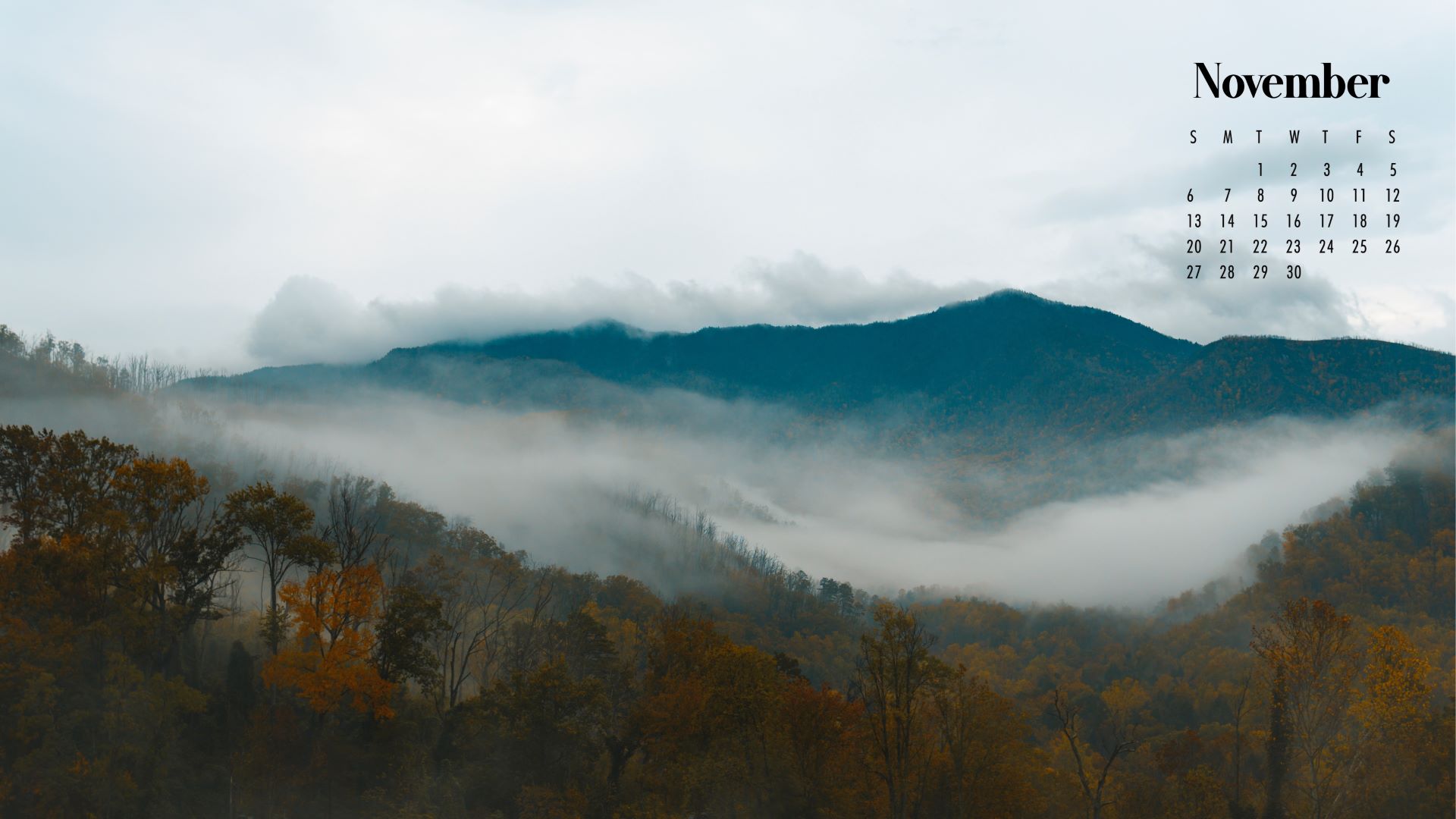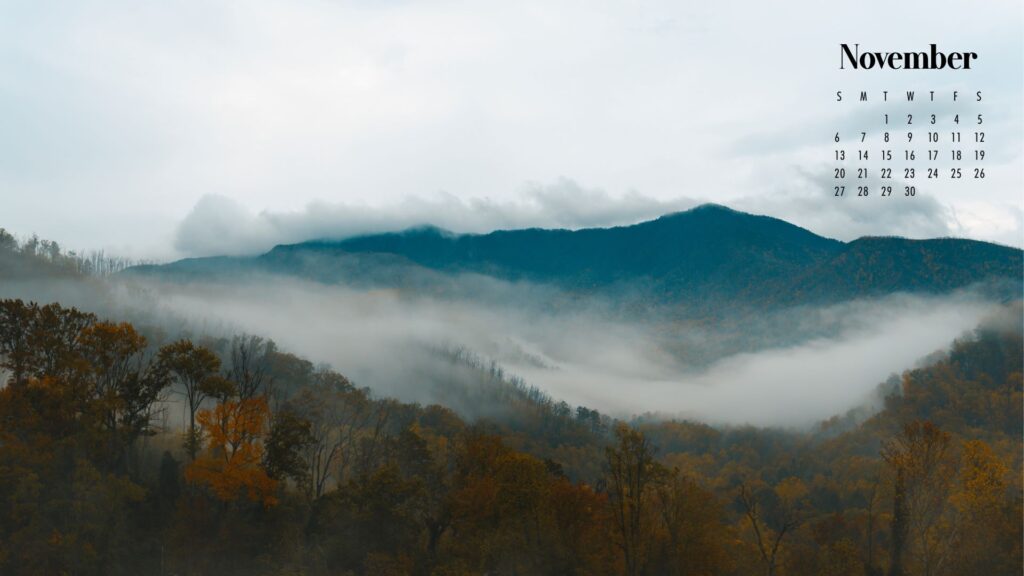 November Calendar Phone Background Wallpaper
Now it's time to find a perfect November aesthetic wallpaper for your phone. You're in luck because we have over 30 gorgeous phone backgrounds to suit every style.
You'll find wallpapers with winter walks, snowy mountains, crunchy leaves, frosty landscapes, and cozy interiors. These phone backgrounds give you ultimate vibes.
These November wallpaper backgrounds for phones are high-definition, so they'll be crisp, sharp, and stunning on your phone.
I love styling my phone screen to match the season and I hope you love what we've created for you.
Bujo and planner lover?
Print + Paste your favorite November wallpaper background into your bullet journal or planner to set up your November-themed pages.
Also, be sure to check out our bullet journal section for incredible bullet journal freebies and printables.
I love each and every one of these wallpapers and I will probably change my phone wallpaper weekly with the different options.
If you want to check out more backgrounds then take a look at our full collection of free wallpaper backgrounds if you're looking for great wallpapers without a calendar.
See any wallpapers you like? Get your favorite November calendar wallpaper right here
I hope you've found the perfect wallpaper(s) for you. It's time to embrace the end of the year and get ready for those frosty days ahead.
Remember to check out our full collection of free calendar wallpapers including many other months of the year, for colorful cute aesthetic wallpapers, and much more! We've got you covered.
So be sure to come back and check out our Free December Desktop and Phone Wallpapers! If you love the holidays, you will love these!
Lastly, if you love these free November wallpapers then please share this post and follow and tag us on Instagram. I would love to see how you use your favorite background!
Also, feel free to pin this post for later by clicking the pin button below, and be sure to follow us on Pinterest for many more great freebies and inspirations.
More awesome freebies from World of Printables
We've created a huge amount of useful freebies for you to enjoy. You'll find printables and templates to help you plan and organize all aspects of your life.
Be sure to grab as many free printables as you can while you're here.
We think you'll find these very useful:
Free printable calendars
Our recent printable 2022 calendars. Many more printable calendars are available to get and print for free.
Aesthetic Wallpapers
Our recent aesthetic wallpapers. Many more aesthetic wallpapers are available to get for phones and desktops.
---
Like these freebies?
Get notified of our next monthly set of freebies – you're gonna love them!
Follow World of Printables on Pinterest