Looking for something magical and mythical to color today?
If you love unicorns as much as we do, then you're going to love this collection of unicorn coloring pages that are so much fun to color in!
Unicorns are such a fun creature to color in and are a favorite amongst children! We love unicorns because they represent purity, innocence, and the happiness of being a child!
You will find so many beautifully designed and unique unicorn coloring sheets. There are unicorns sleeping, cute unicorns, unicorns with lovely quotes and unicorns with rainbows!
There are so many cute unicorn pictures to color for all different ages!
Although unicorns are traditionally white, you can color in these free printable unicorn coloring pages in any color you like! I think pink unicorns look nice or even rainbow colors! Why not add some glitter and make a sparkly unicorn!!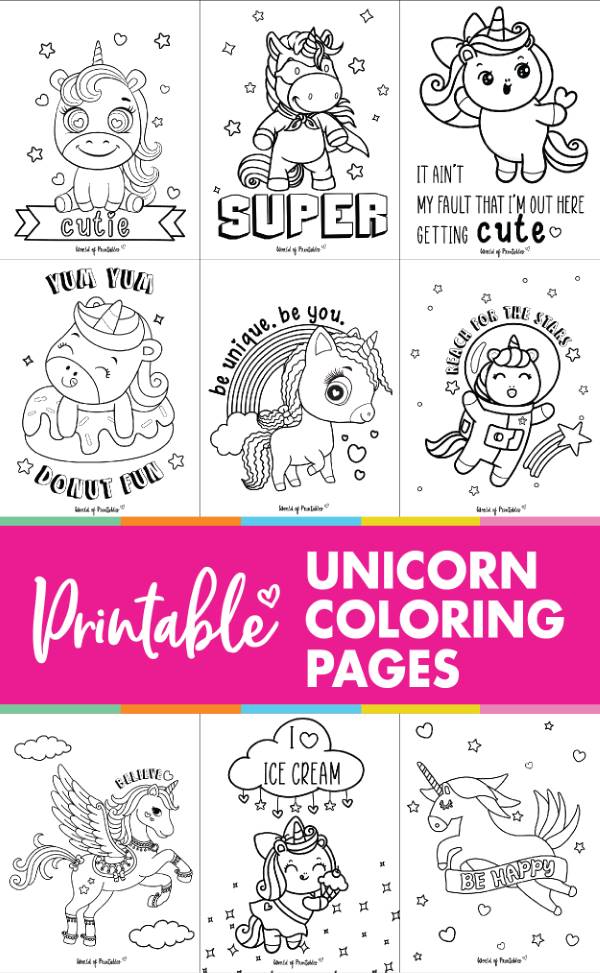 Free Printable Unicorn Coloring Pages
Our free printable unicorn coloring pages are perfect for keeping your little ones busy while you plan your daily tasks or even to keep them entertained throughout the day or on journeys.
You could even use the unicorn coloring pages as party favors or include them in an activity pack.
To use our free unicorn pictures to print, simply open the images below and save them to your computer.
You can then print these to color or even color them digitally on your tablet.
Be sure to print as many as you need to keep you or your kids happy!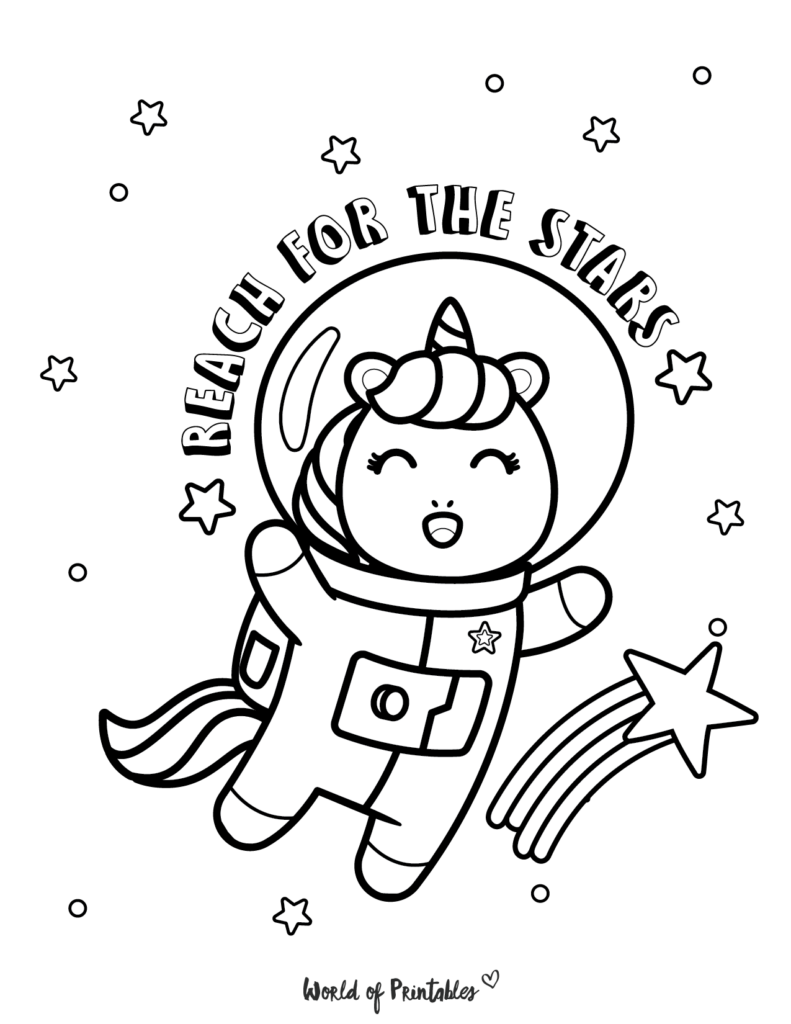 Astronaut Unicorn Coloring Page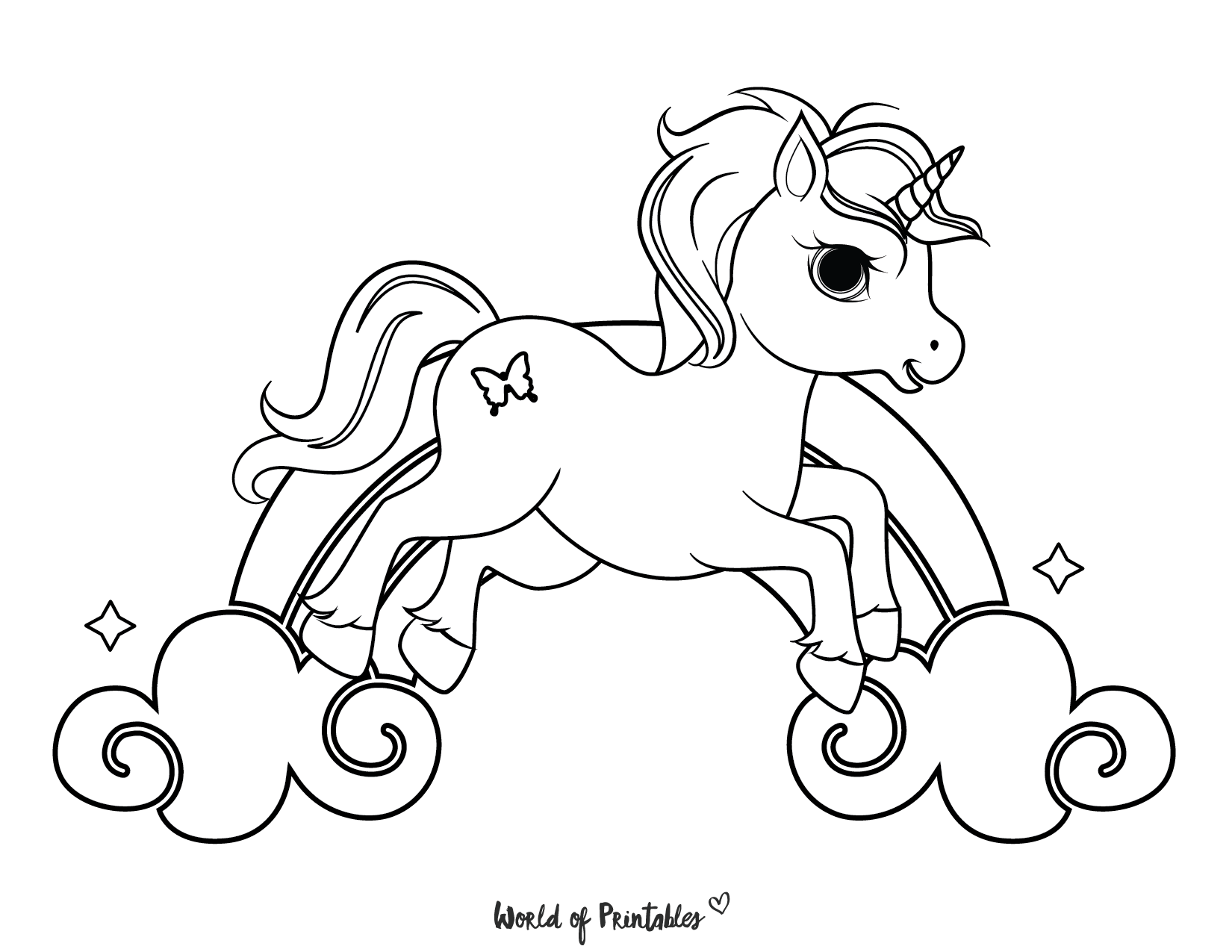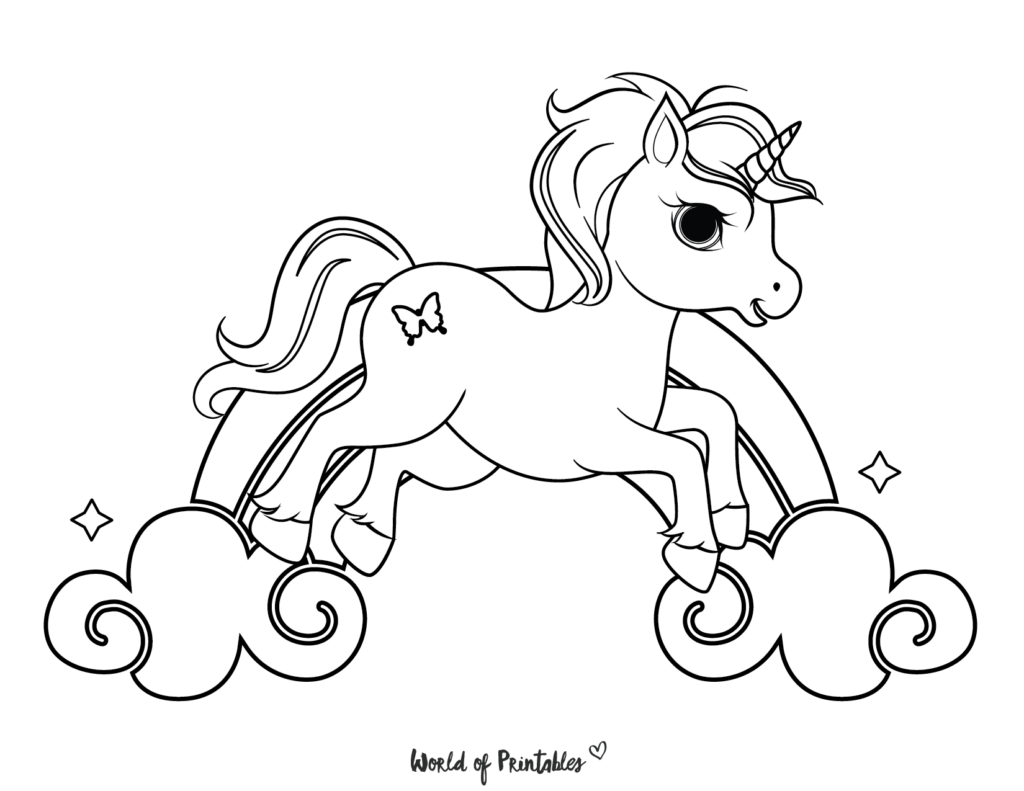 Unicorn And Rainbow Coloring Page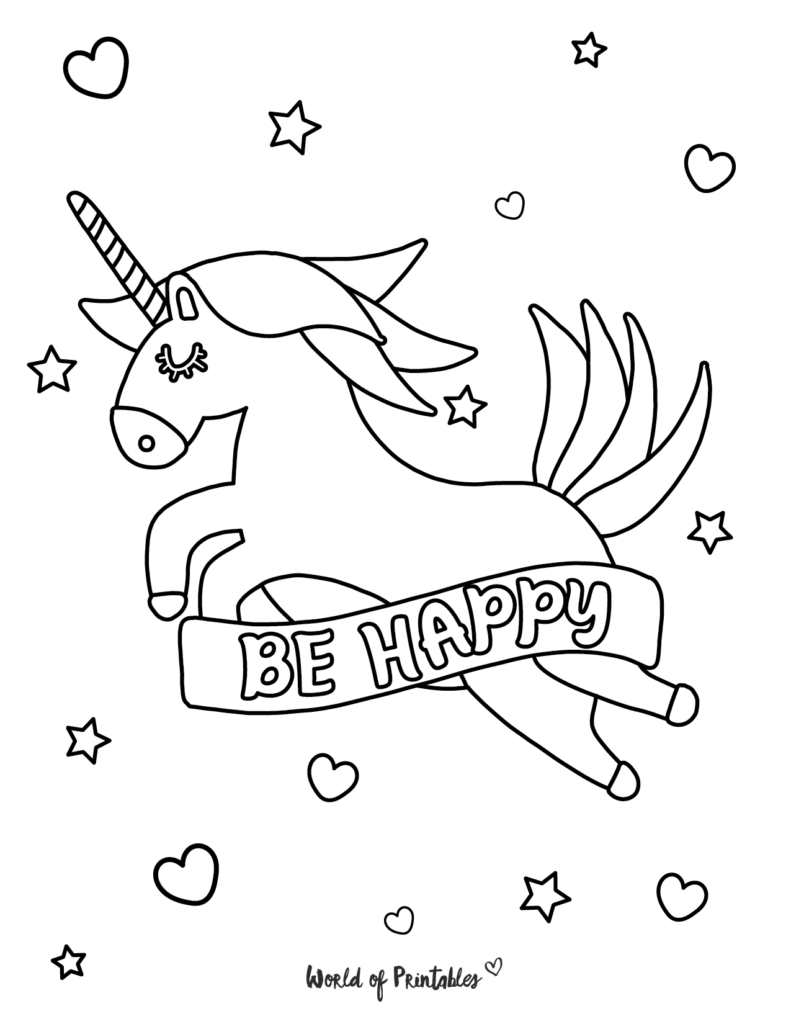 Be Happy Unicorn Coloring Page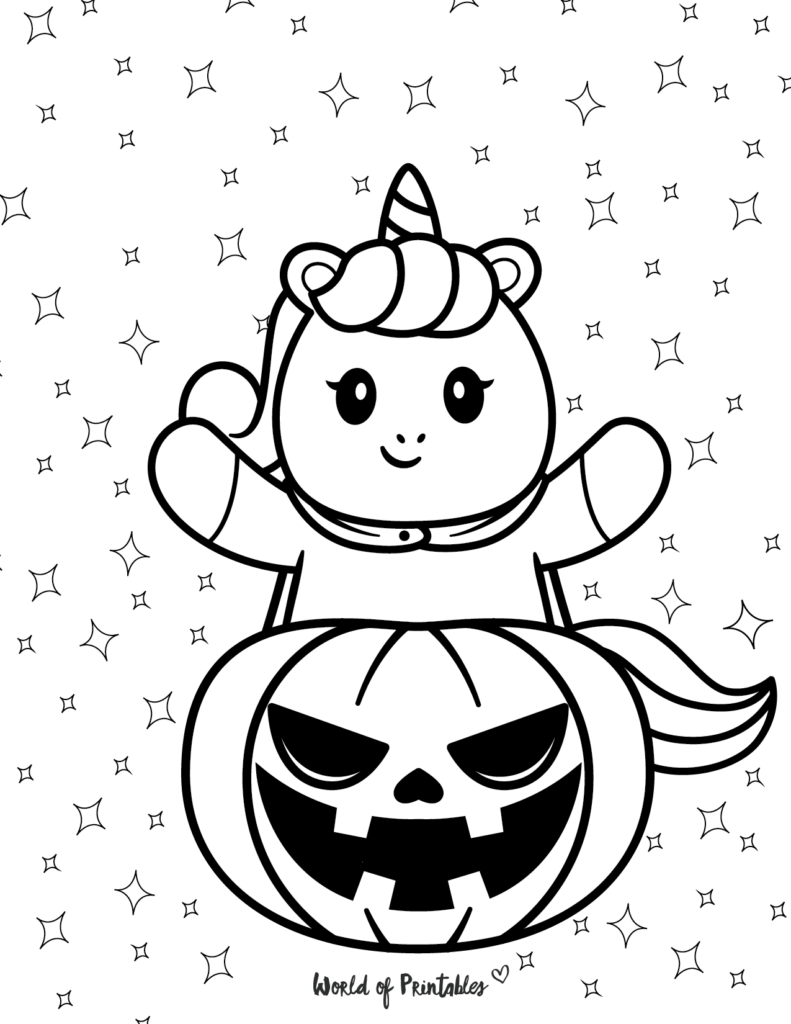 Halloween Unicorn Coloring Page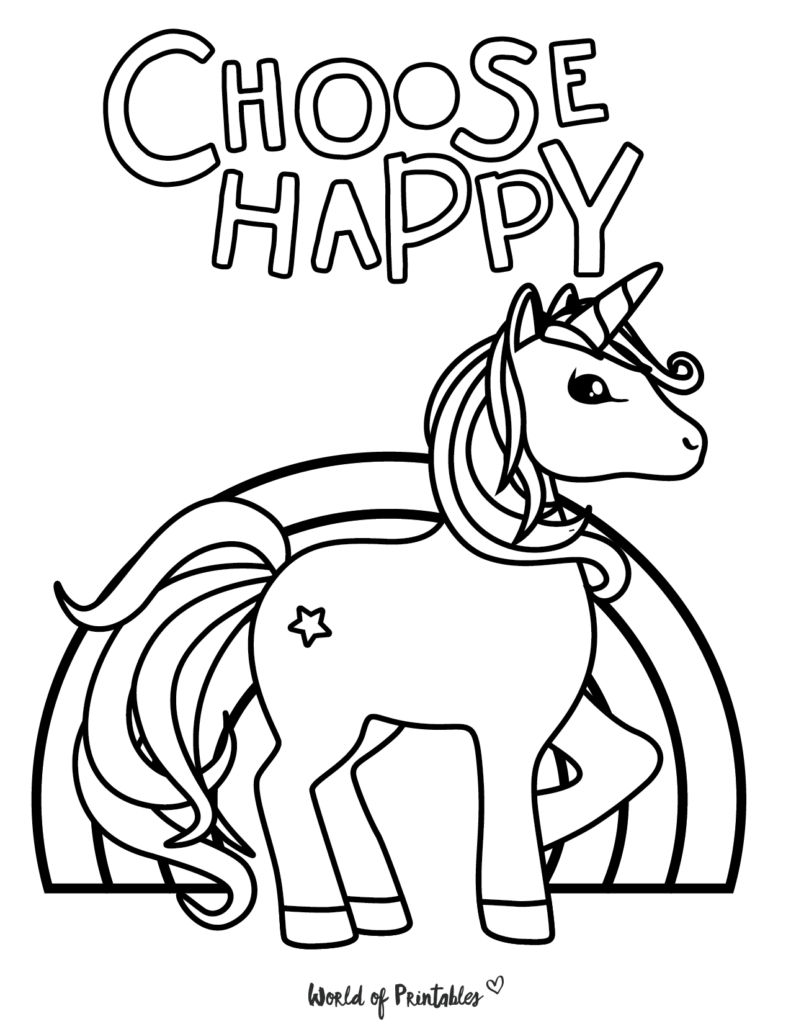 Choose Happy Unicorn Coloring Page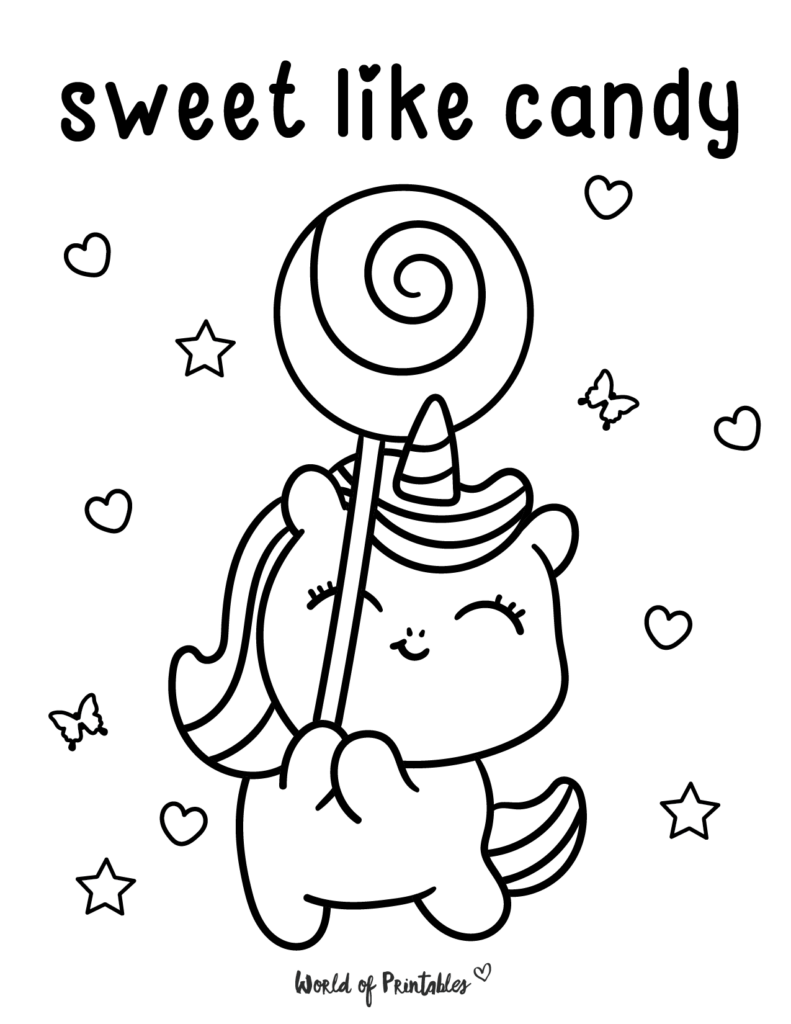 Sweet Like Candy Unicorn Coloring Page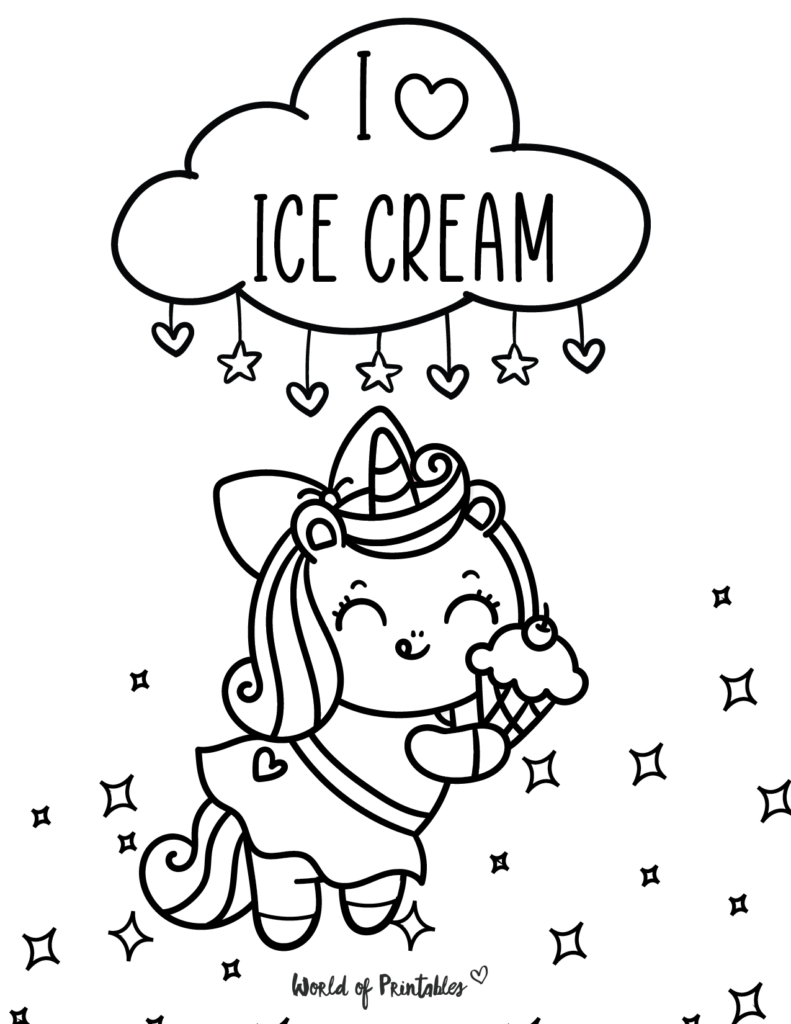 I Love Ice Cream Unicorn Coloring Page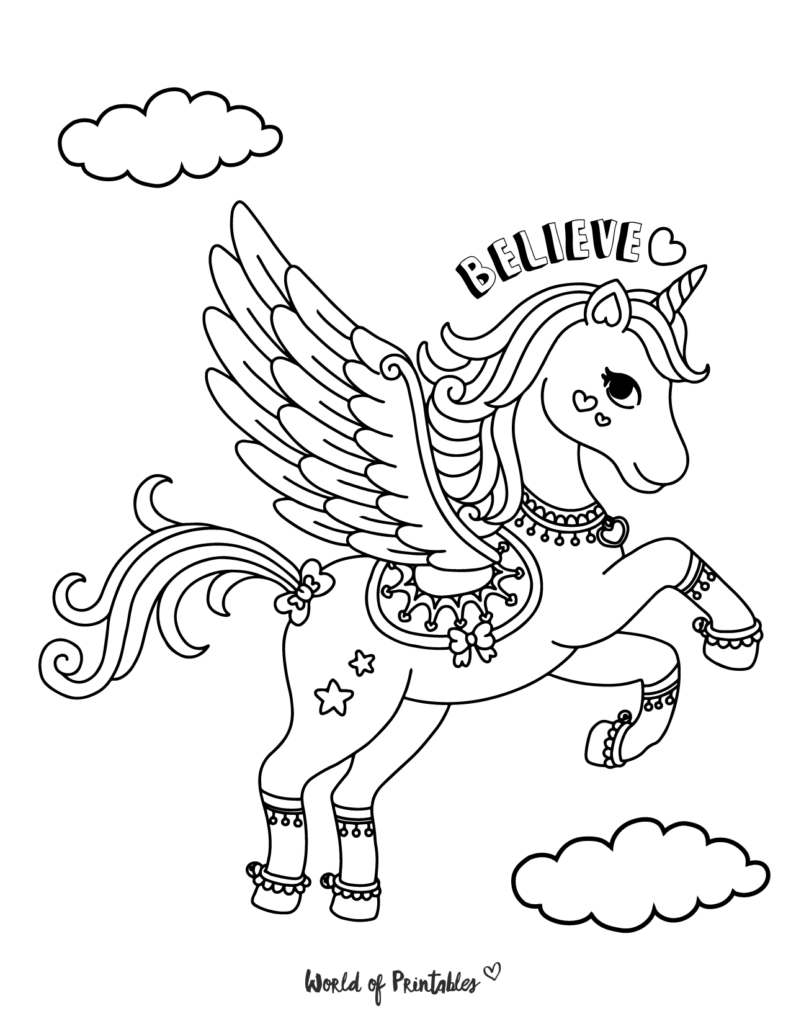 Believe in Unicorns Coloring Sheet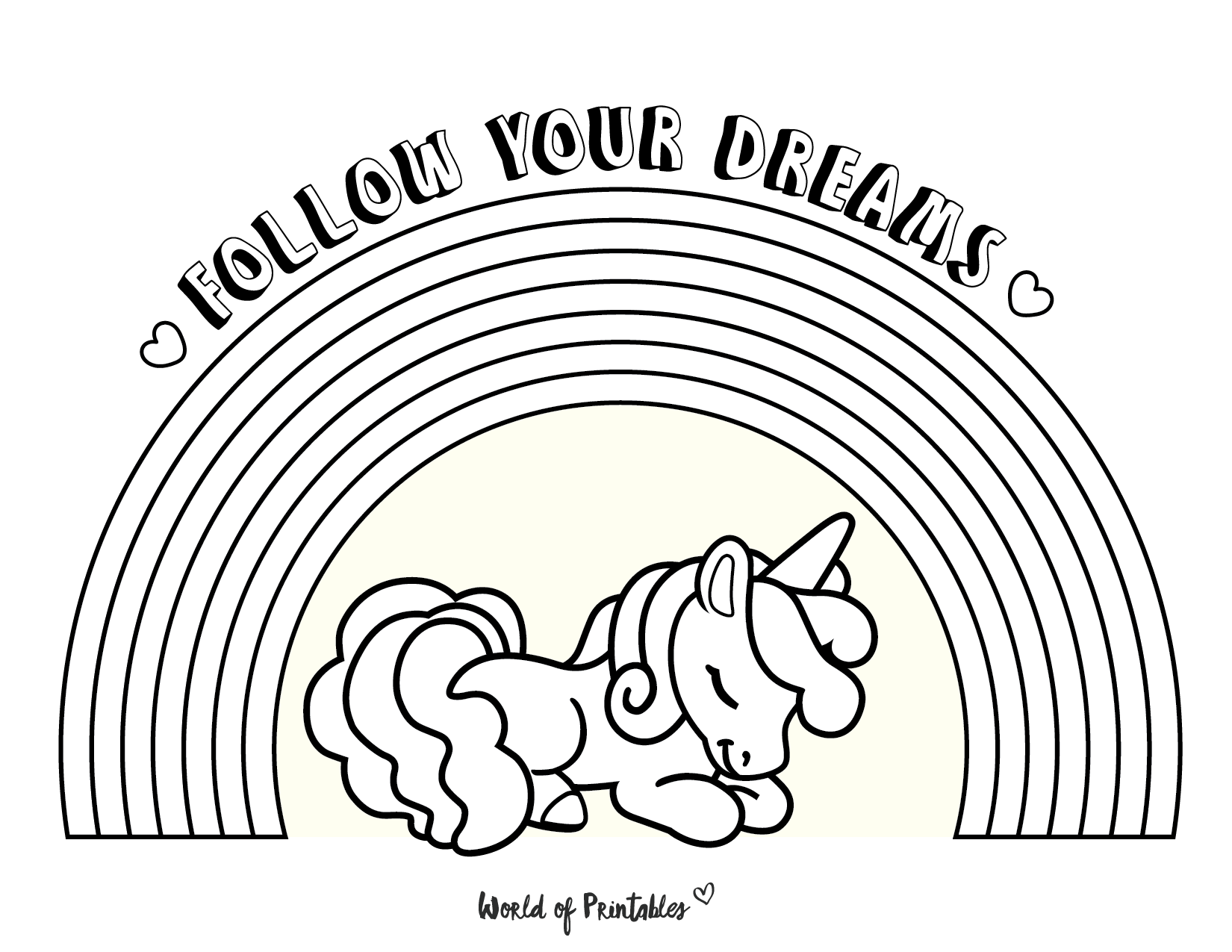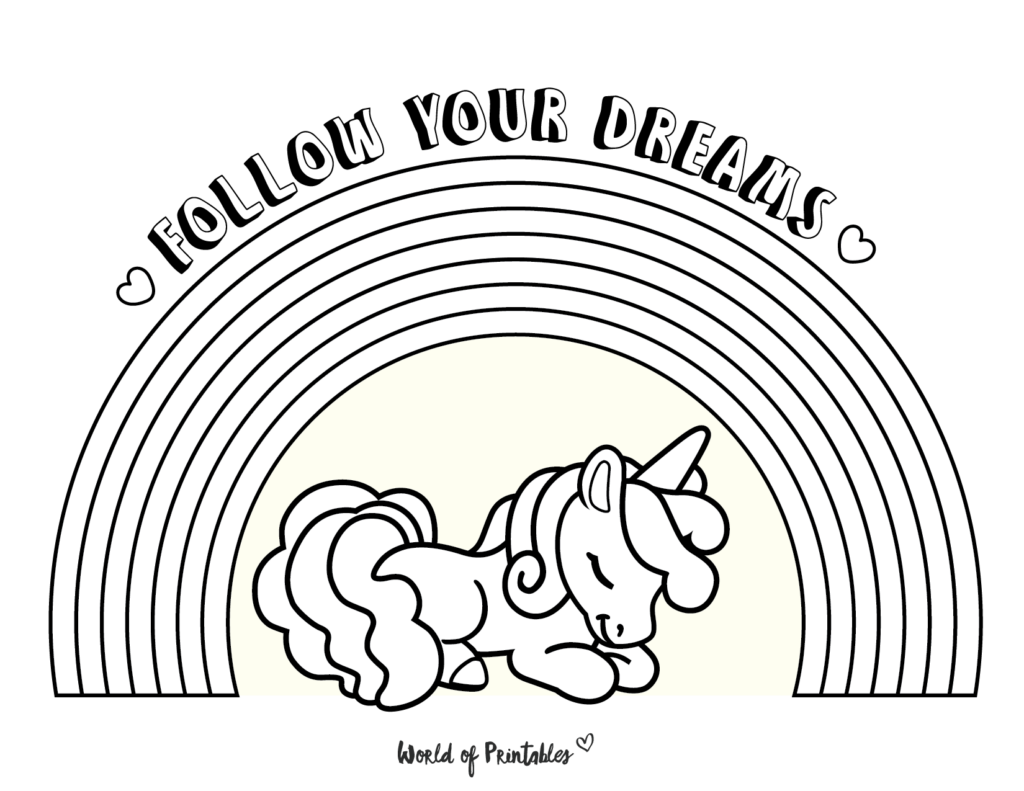 Follow Your Dreams Coloring Page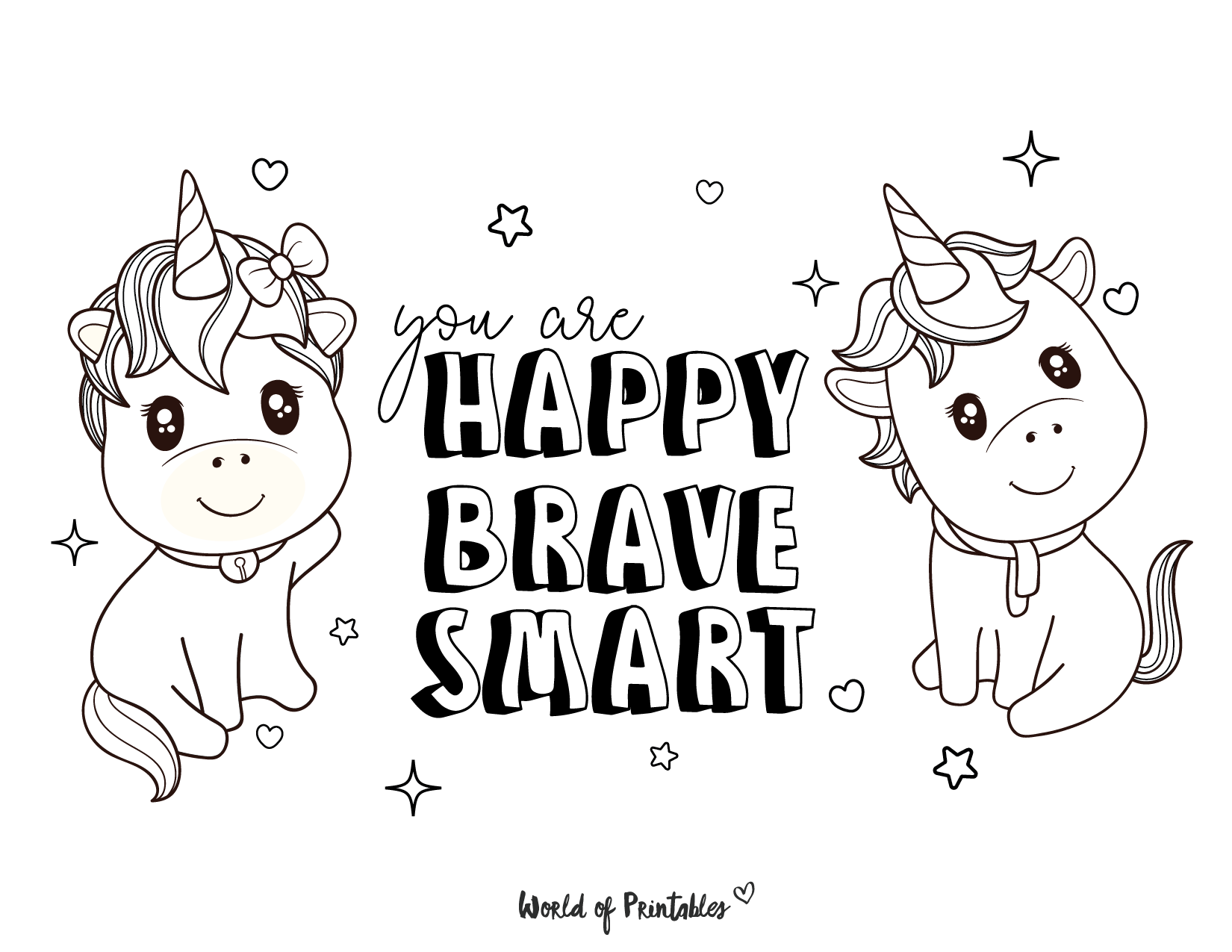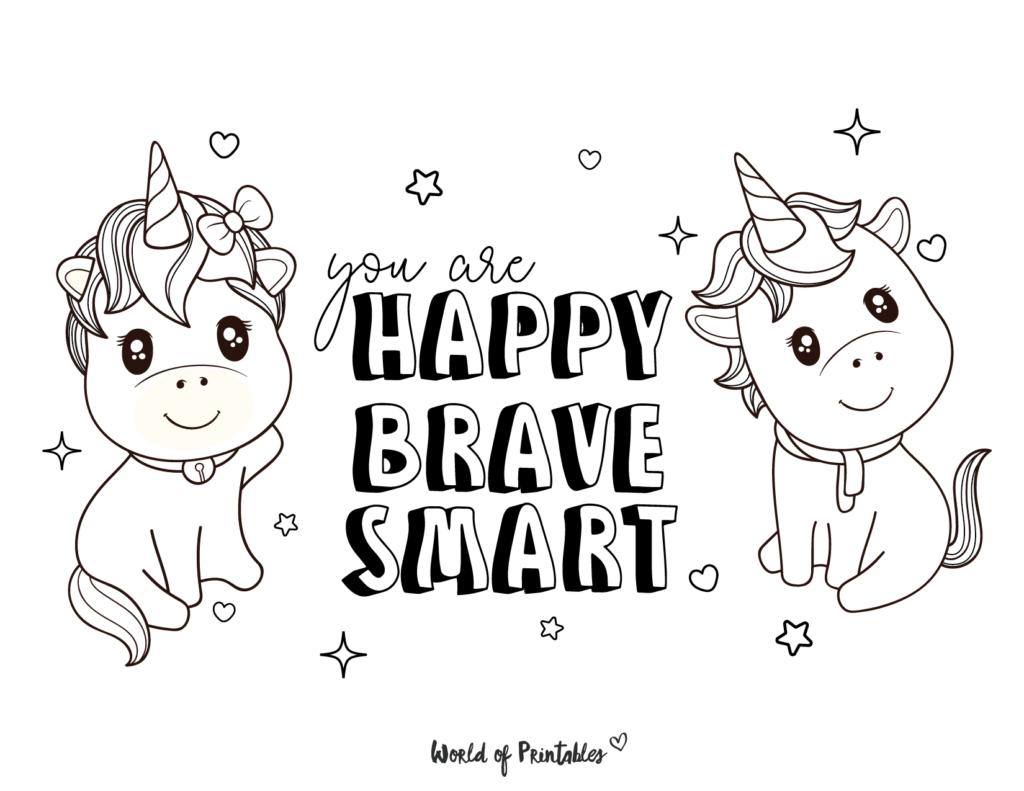 You Are Happy Unicorn Coloring Page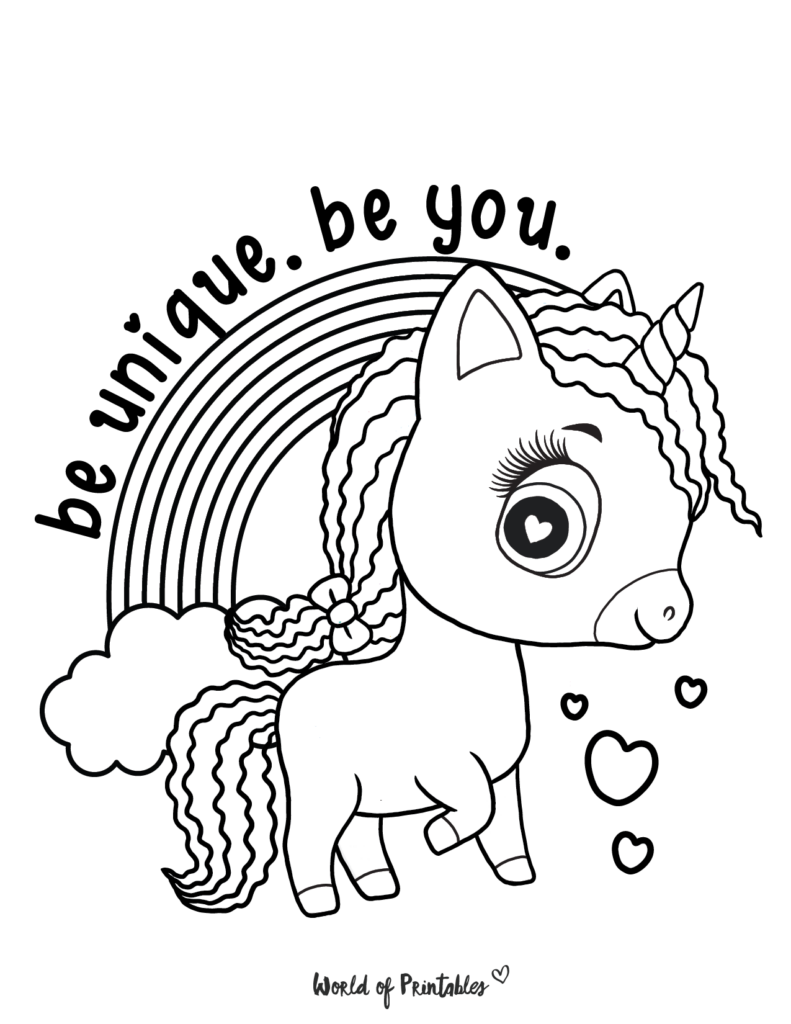 Be Unique Unicorn Coloring Page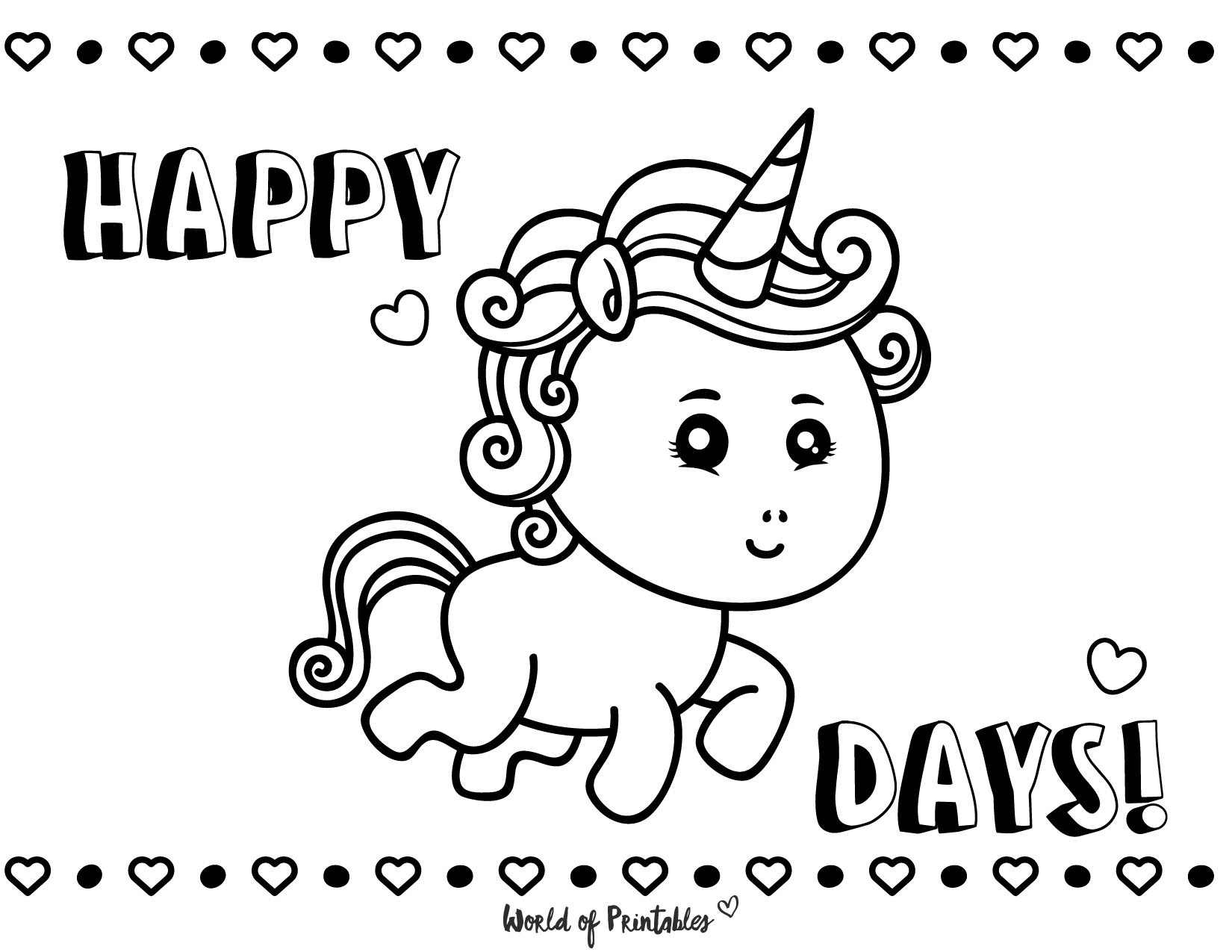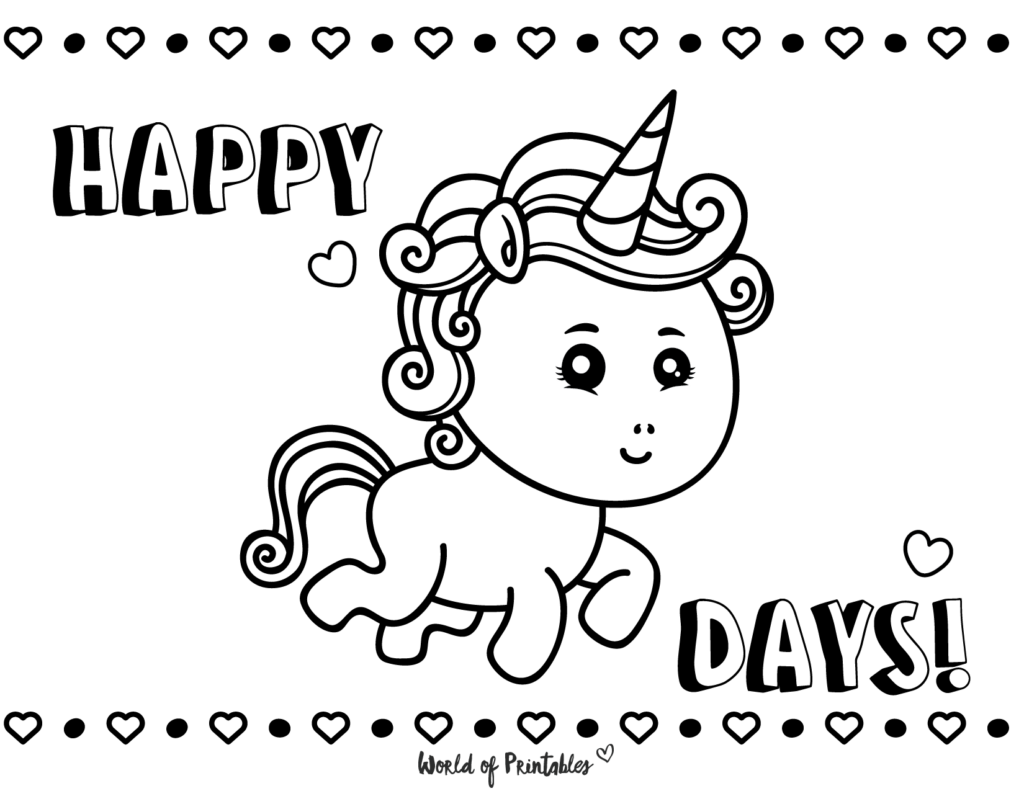 Happy Days Unicorn Coloring Page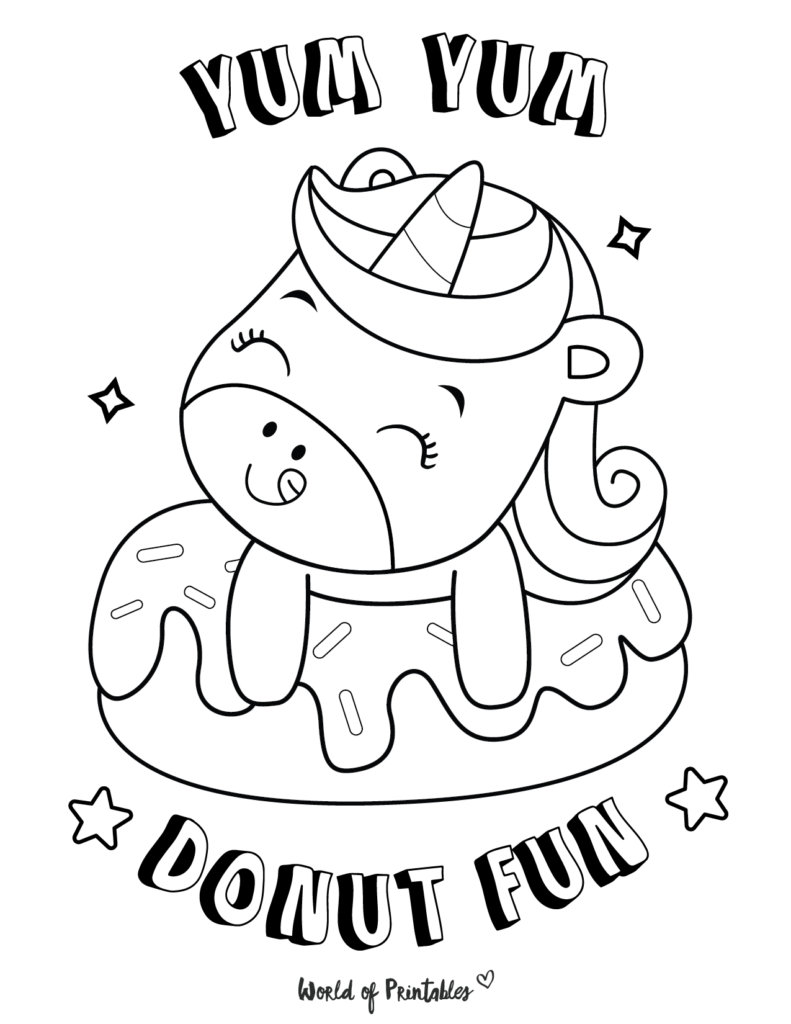 Yum Yum Donut Fun Unicorn Coloring Page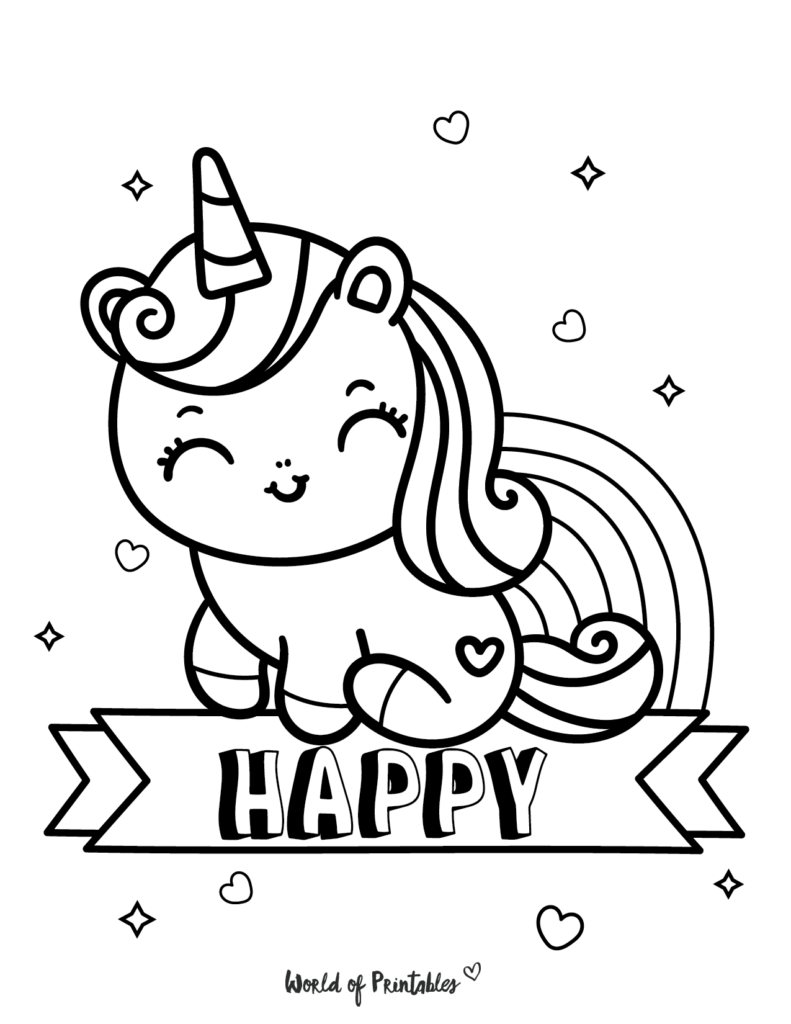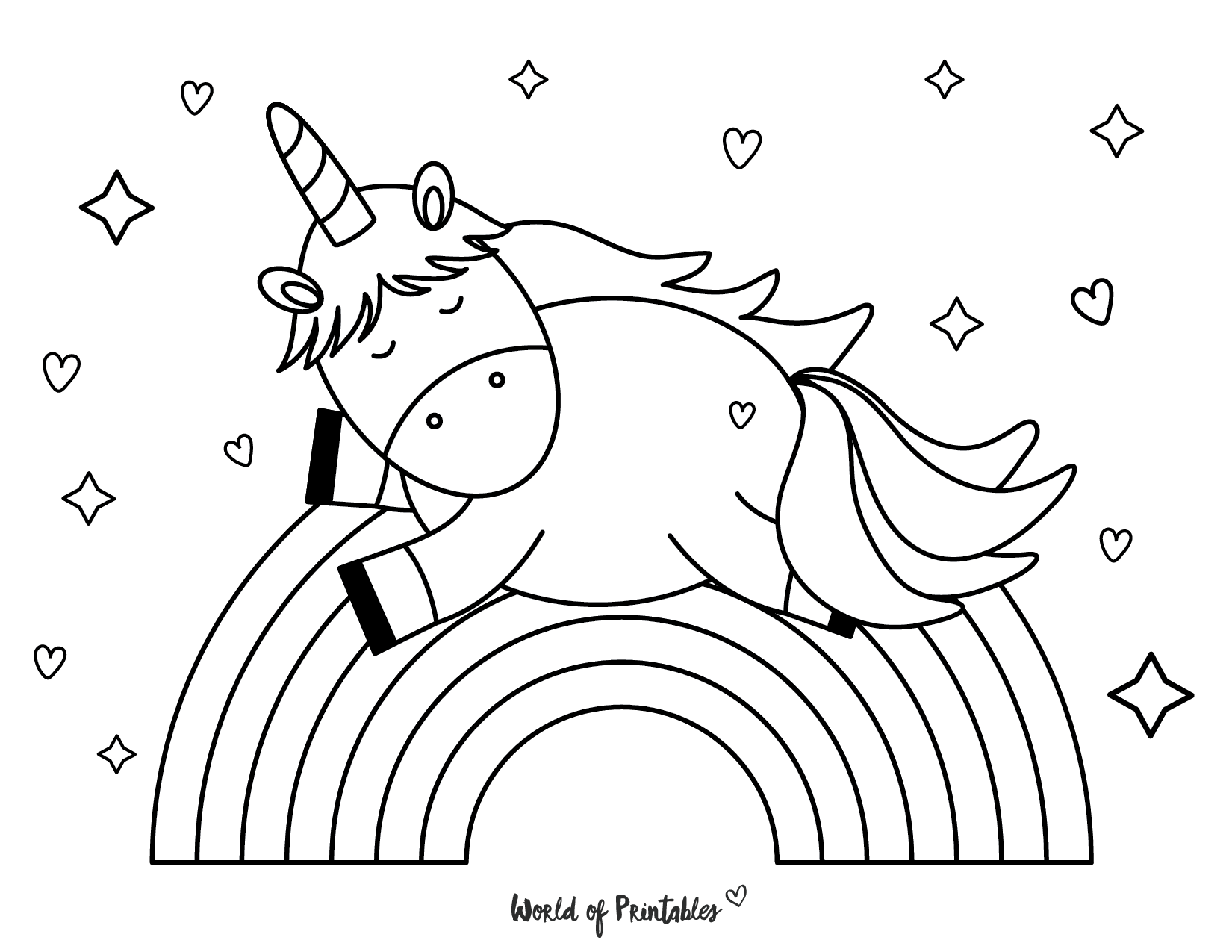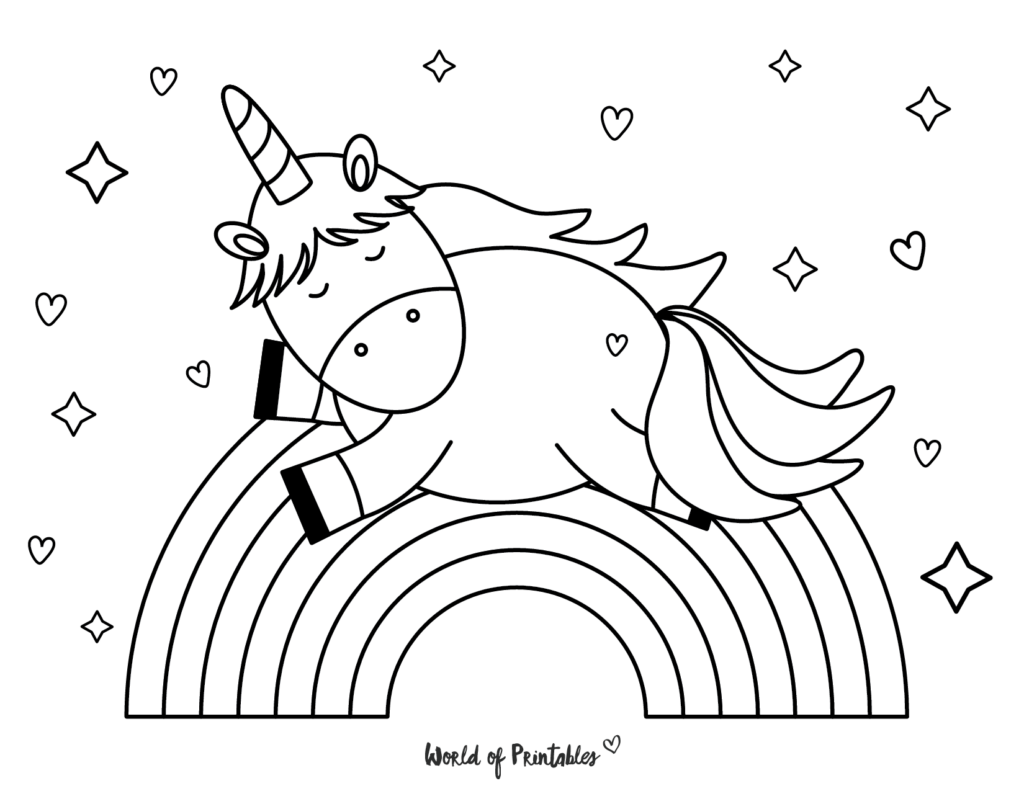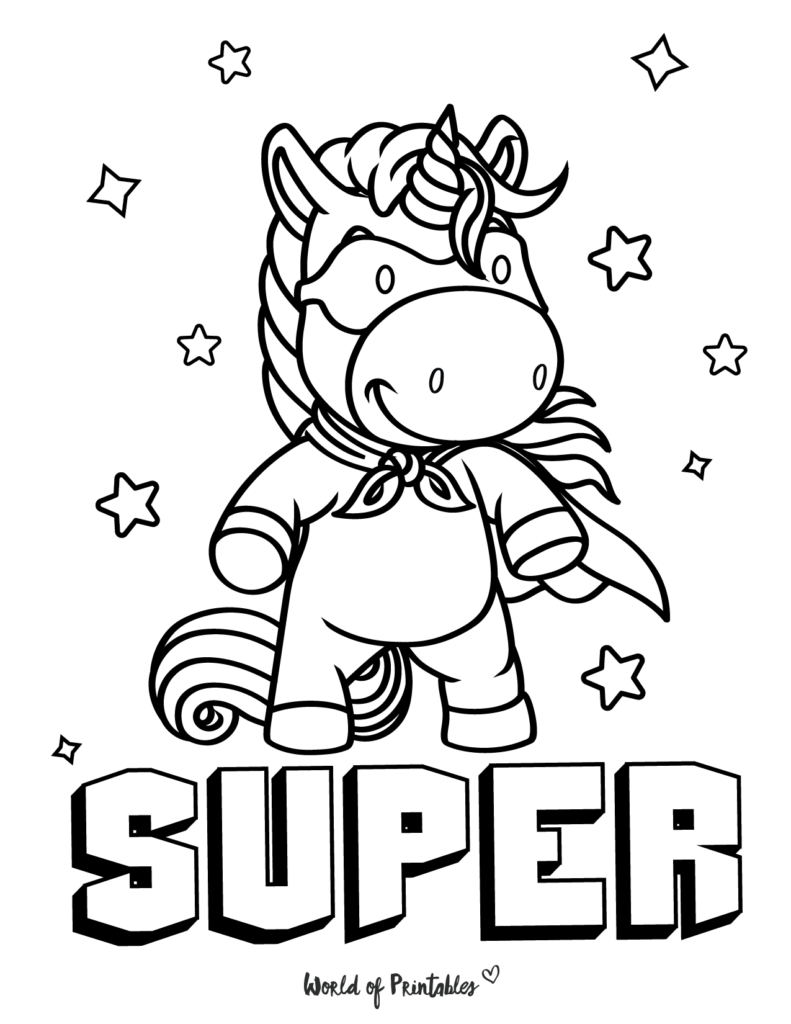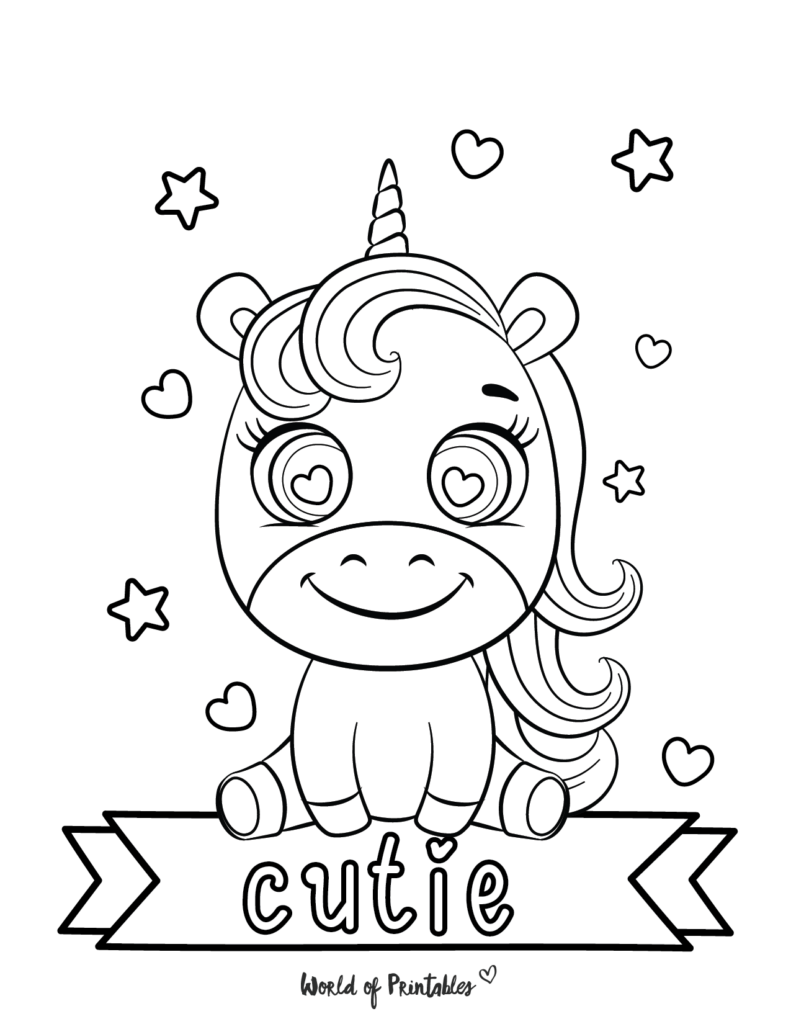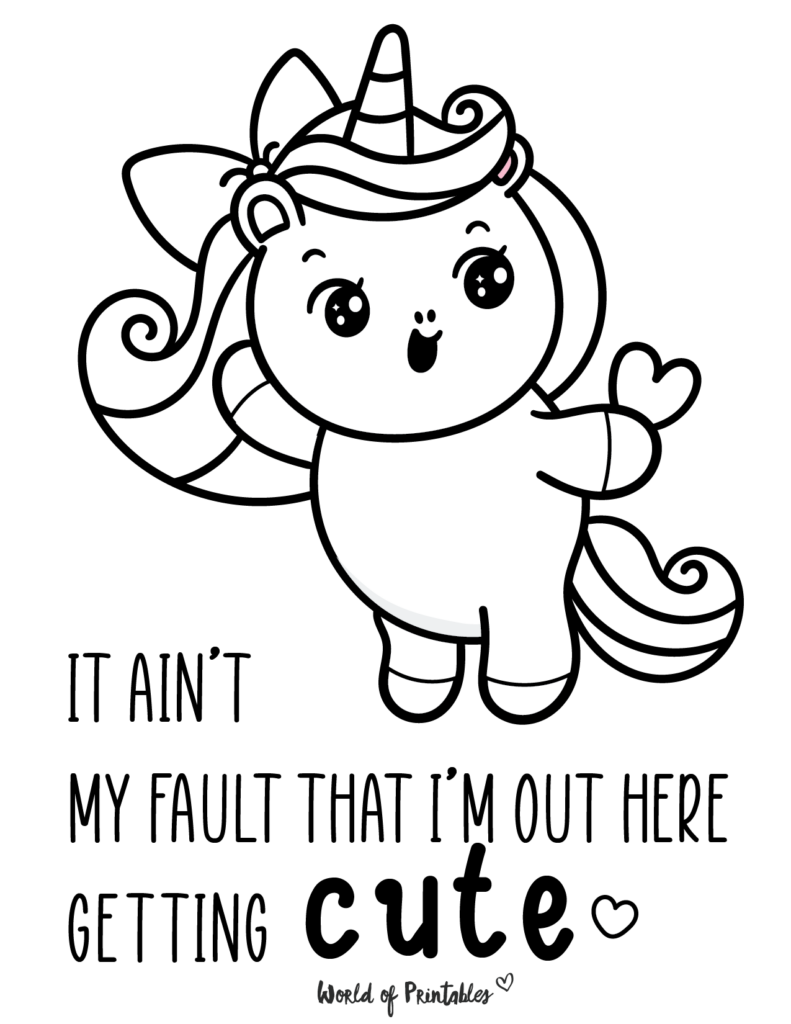 I hope you loved these amazing free printable unicorn coloring pages and I hope you had lots of fun coloring them in!
More free printable coloring pages
If you like these unicorn coloring pages and you're looking for more, take a look at our collection of 100's of sheets here. We've got many more awesome free coloring pages to keep you entertained. We think you'll really enjoy these coloring page collections:
More kids activities from World of Printables
We've created a huge amount of these kid's printable activities for you to print and give to your children. Be sure to grab as many of our fun and educational printables as you can while you're here.
We also have a huge range of printables for adults too here on World of Printables. You'll find printables and templates to help you plan and organize all aspects of your life.
Coloring Pages
Our recent coloring pages. Many more printable coloring pages to print for free.
---
How To Draw Printable Activities
Our recent How To Draw activities. Find many more How To Draw printables that you'll love for free.
I Spy Coloring Pages
Our recent I Spy coloring page activities. Find many more I Spy Printables to print and color for free.
---
Printable Games
Our recent printable games. Many more printable games to print and play for free.
The world's most popular printables
Thank you for browsing our unicorn coloring page activities.
I really hope you love our coloring activities and if you like these unicorn coloring pages then please hit the share button of your choice below as it lets us know you care and helps us create many more awesome free printables for you to enjoy.
Like these freebies?
Get notified of our next set of freebies – you're gonna love them!
If you loved this post then please share it and pin it for later. Also, follow and tag us on Instagram so we can see your amazing finished pictures!