Are you getting enough sleep? If you want to make sure that you're getting enough sleep each night then use a simple sleep log printable to keep track of your sleep each night so that you can make any necessary adjustments to your sleep routine.
This free sleep log printable lets you log your sleep duration each day for a month so you can easily see how much sleep you are getting each day.
Here's how you can start tracking your sleep with a sleep log.
Color in the squares that relate to your sleep and you'll be able to see your sleep patterns at a glance.
Sections of the sleep log printable:
Month – By using these every month you'll easily see your sleep over time.
Sleep duration (starting time at 7 pm to cover the most common sleep patterns).
Day of the month
This sleep tracker has enough space to log your sleep for up to 31 days, so you can cover the whole month. Also once you get this sleep log tracker, you can print as many copies as you need.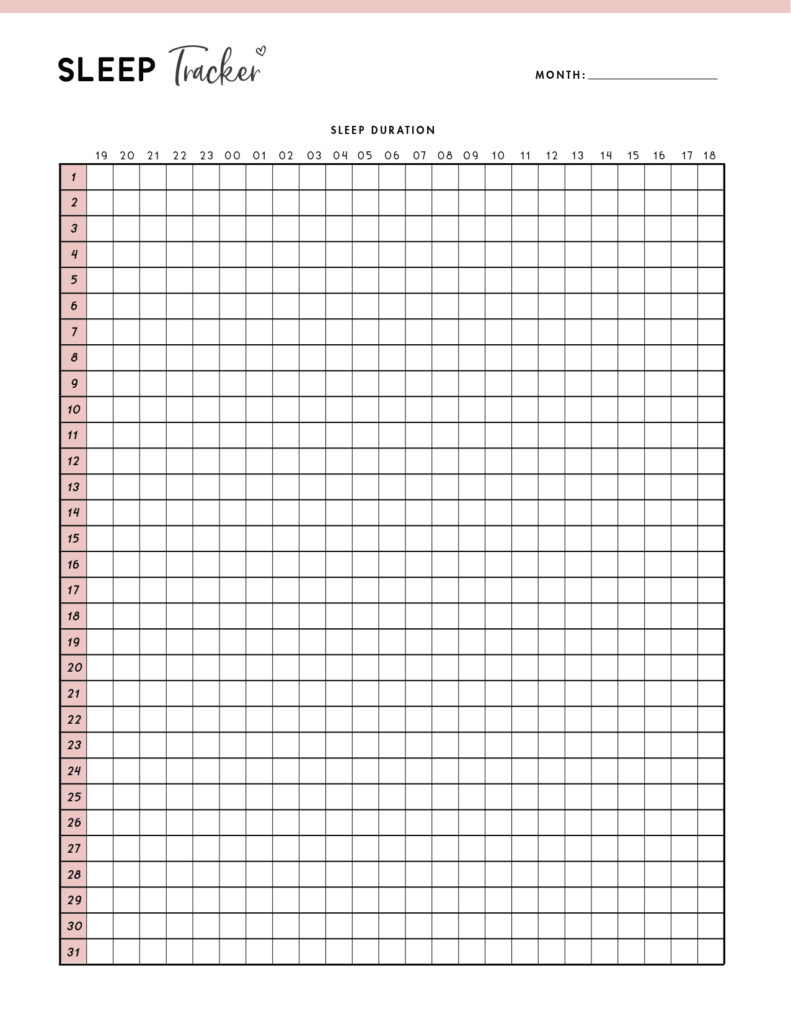 How to sleep better at night
Sleep is essential to our physical and mental health and if you're not getting enough good quality sleep it can have a negative effect over time.
If you need to make any adjustments to help you sleep better, or get better quality sleep then try to learn tips and techniques for sleeping better, you'll be surprised at the simple things you can do to help you sleep better.
As well as learning some sleep tips, I also use and love this really comfortable sleep mask which I got from Amazon, it really works! I've used sleep masks before, they've always been so so, you know?!
But when I read the reviews of the Mavogel mask I had to give it a try and I wasn't disappointed. It is really comfortable and doesn't move or slip off. It really does keep the light out and helps me sleep much better.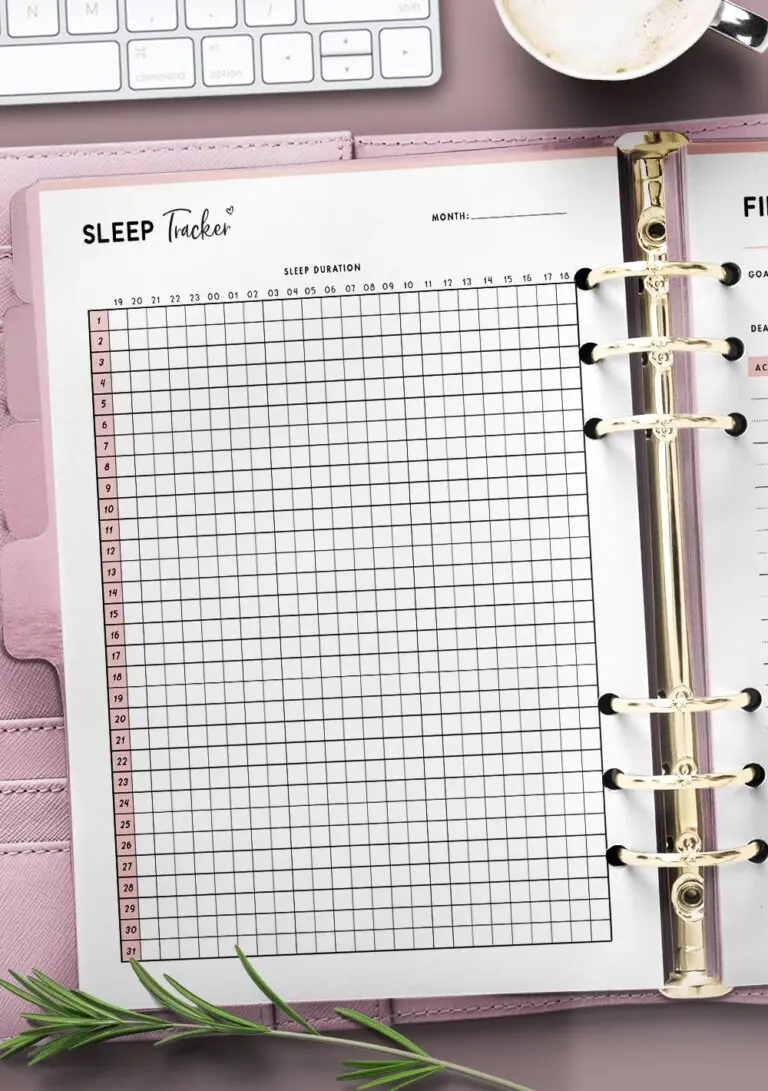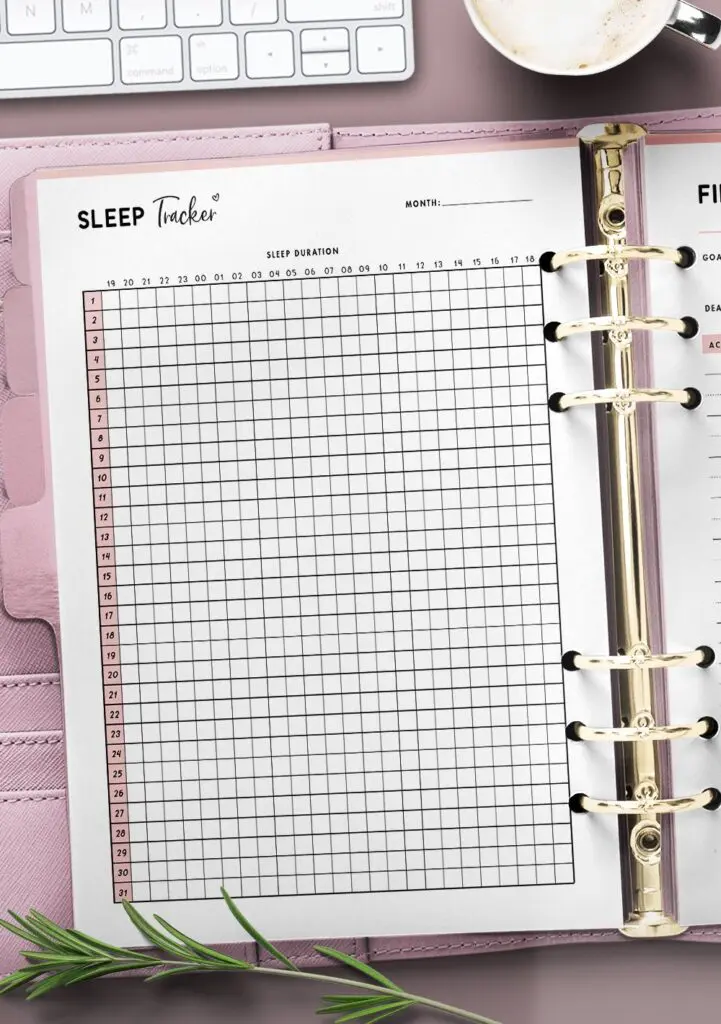 The sleep tracker template comes in four different styles – botanical, cursive, soft, and classic and you receive all four of them when you get the pack.
You can also find the sleep tracker included in our must-have Ultimate Life Planner Bundle which has many useful printable templates that you can use to help organize every aspect of your life.
Get the free sleep log printable
To get the printable sleep tracker for free, open the template image above and save it to your computer.
Alternatively, for the highest quality version, use the button below to visit our product page. Use the coupon code displayed to get it for free.
Remember to look through the rest of our planner printables, we've got printables for every aspect of your life!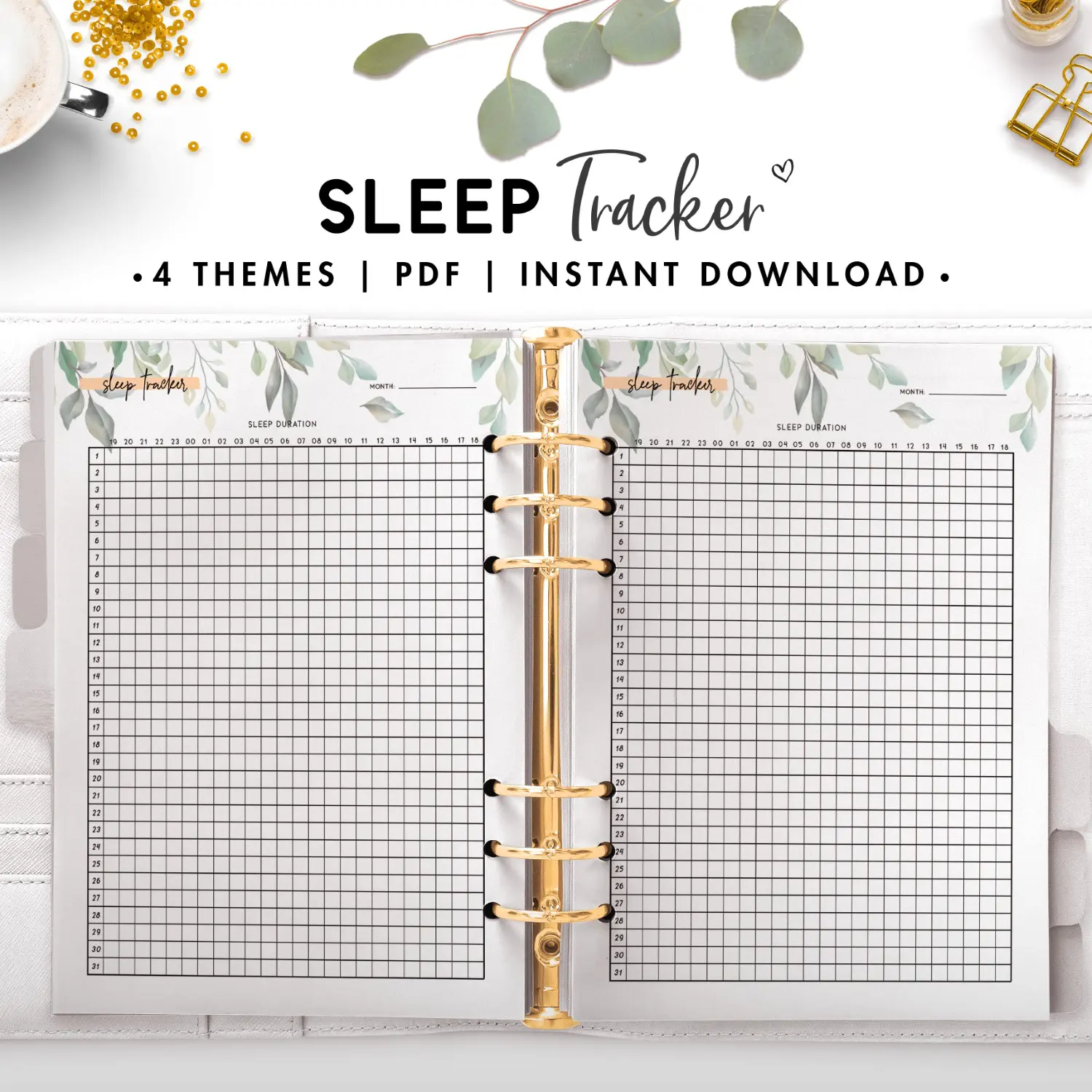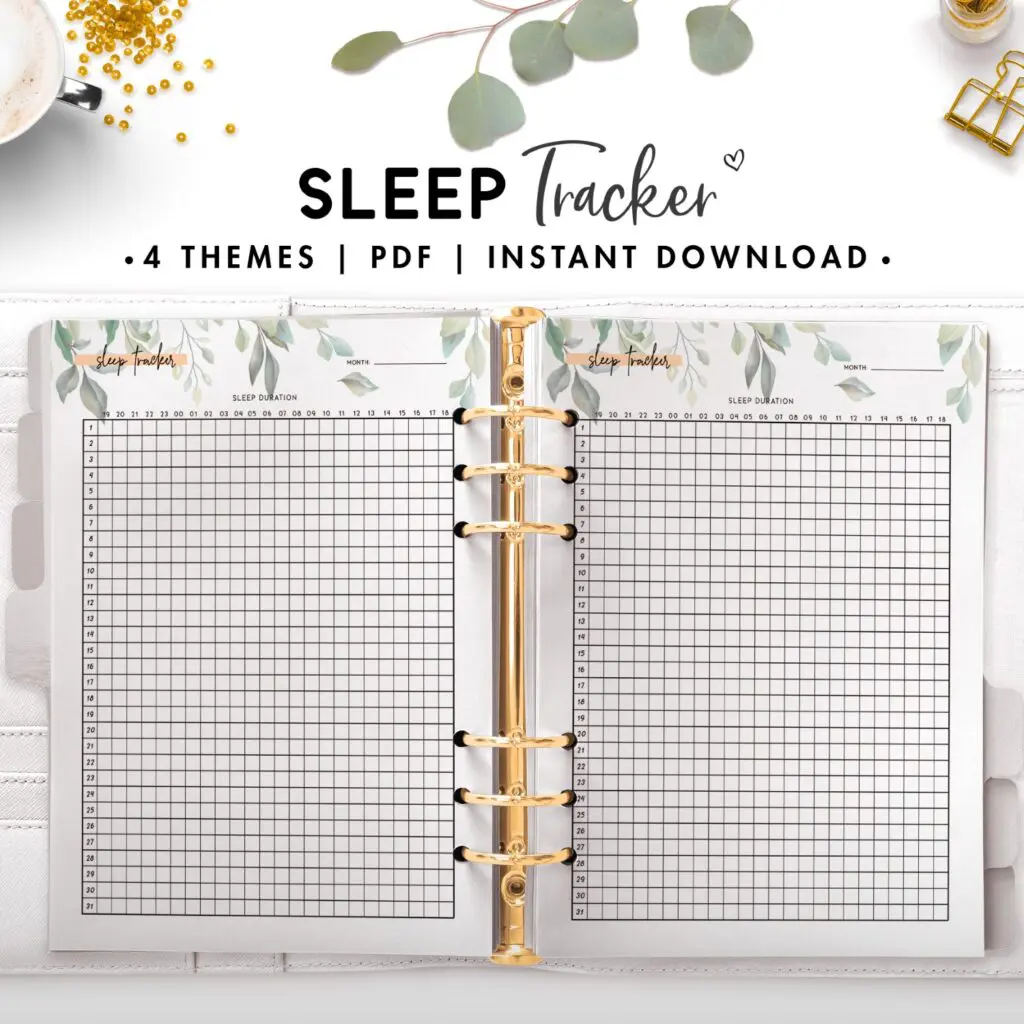 More awesome printables and templates from World of Printables
We've created a huge amount of daily planner templates and weekly planner templates that will help you manage your days and weeks better than ever. Be sure to grab as many as you can along with our many other schedule templates while you're here.
Remember to look through the rest of our planner printables, we've got printables to help you manage every aspect of your and your life!
We think you'll find these very useful:
Find 100's more stylish planner templates that you'll love
Some of our recent planner templates. Find many more Printable Planner Templates that will help you get on top of your life with ease. You'll love them.
Follow World of Printables on Pinterest for more
Free Printable Sleep Tracker #printable #sleeptracker #sleep #tracker #printables