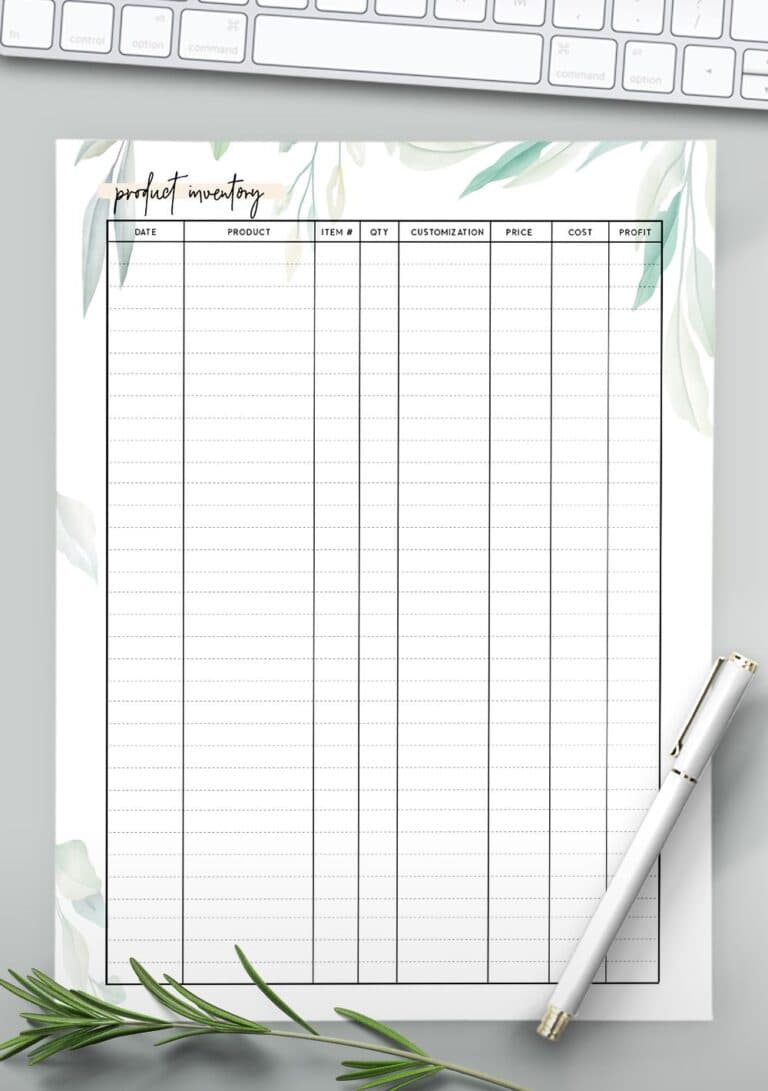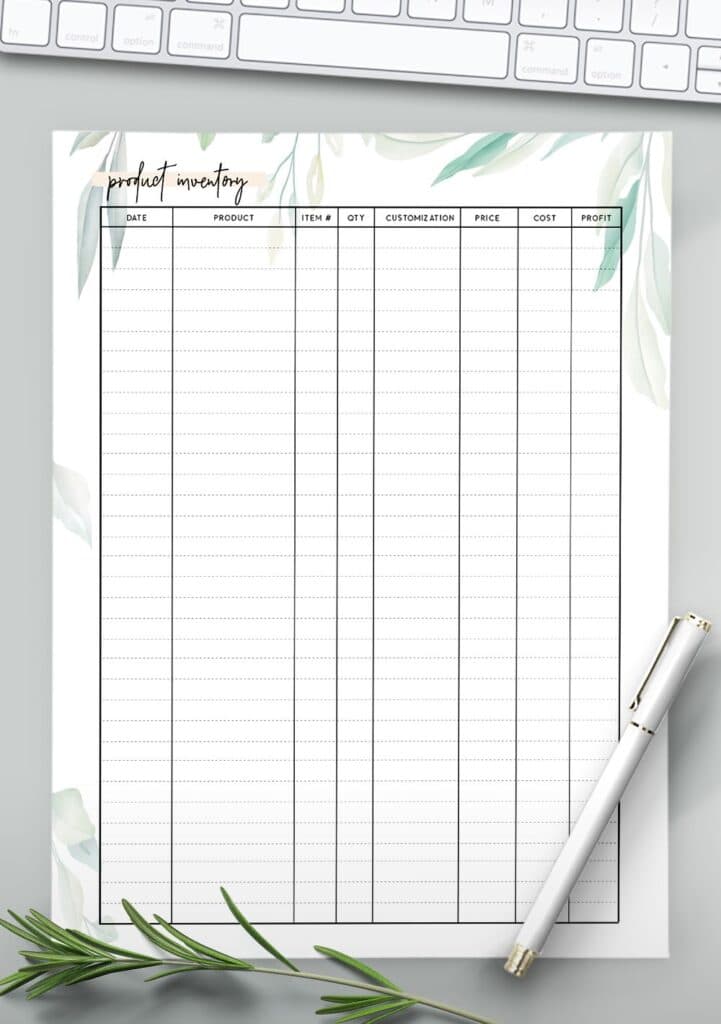 Use this printable stock taking sheet template to keep a log of your product inventory whenever you carry out a stock check.
By using this template you'll know what you have in stock which is important for your business sales and re-ordering requirements.
Sections available in this stock taking sheet template:
Date
Product
Item Number
Quantity
Customization
Price
Cost
Profit
Click the image above to download and print the printable stock taking sheet.
Browse our huge range of free printable templates for many more like this.