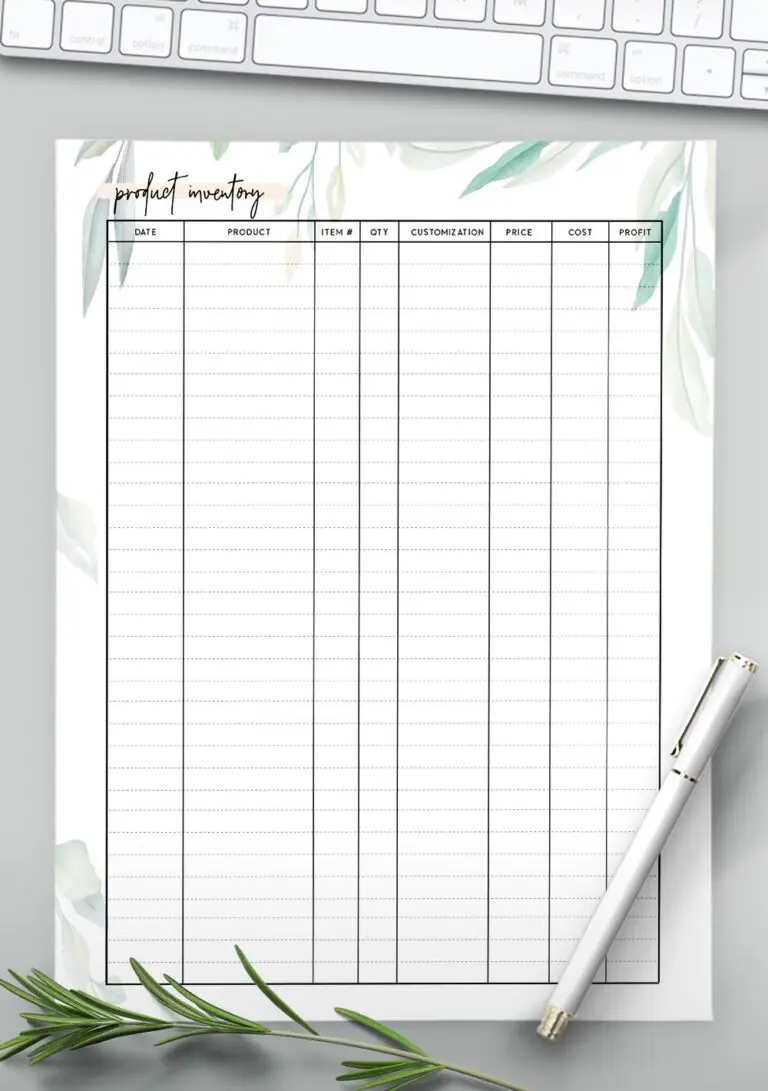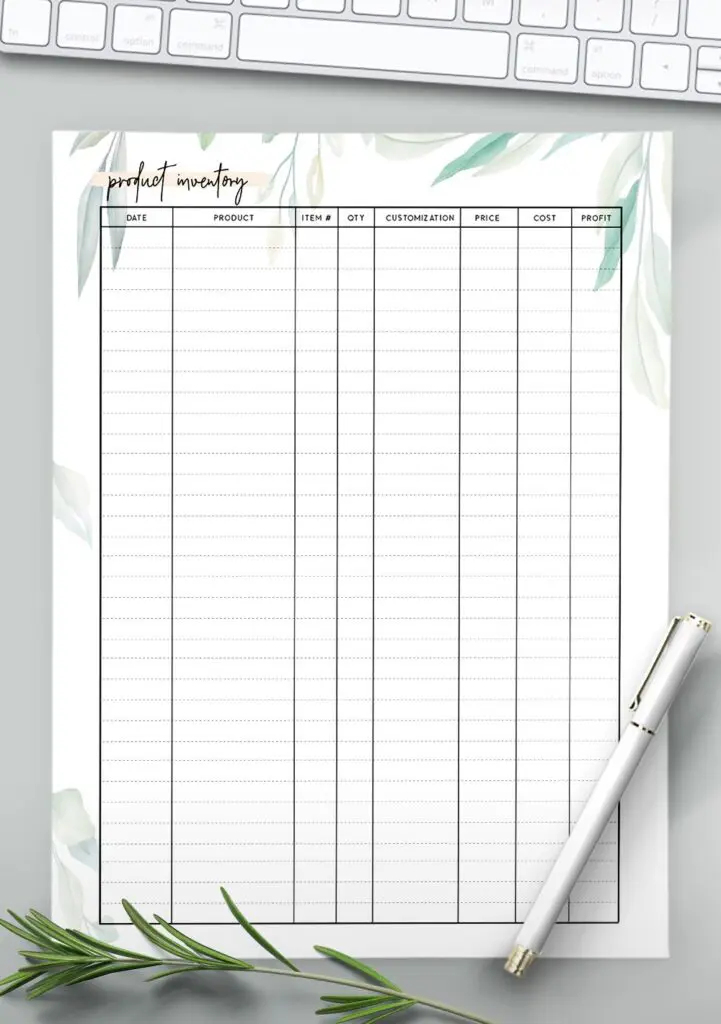 Use this printable stock taking sheet template to keep a log of your product inventory whenever you carry out a stock check.
By using this template you'll know what you have in stock which is important for your business sales and re-ordering requirements.
Sections available in this stock-taking sheet template:
Date
Product
Item Number
Quantity
Customization
Price
Cost
Profit
Open the image below to get the high-quality version for printing. Be sure to print several of these to help you keep on top of your stock each month.
Open the image above to view and print the printable stock-taking sheet.
Browse our huge range of free printable templates for many more like this.
More schedule planner templates
Some of our recent business templates. These will help you keep your business organized and running smoothly.
---
Find 100's more stylish planner templates that you'll love
Some of our recent planner templates. Find many more Printable Planner Templates that will help you get on top of your life with ease. You'll love them.
Follow World of Printables on Pinterest for more