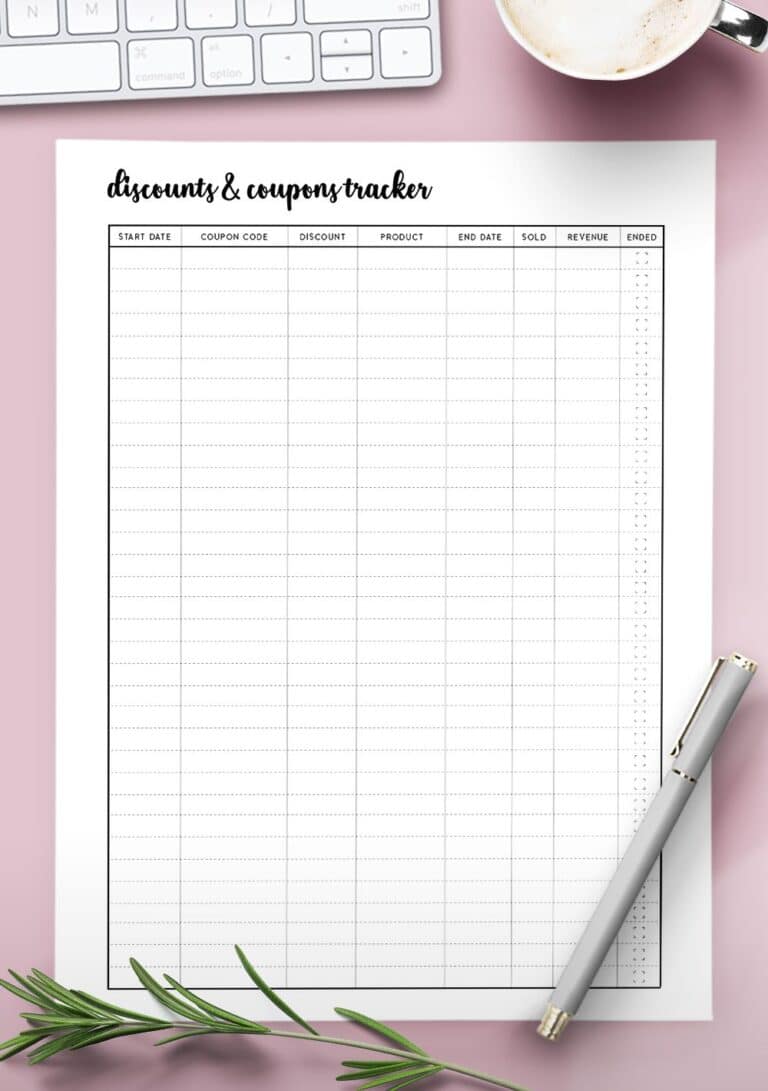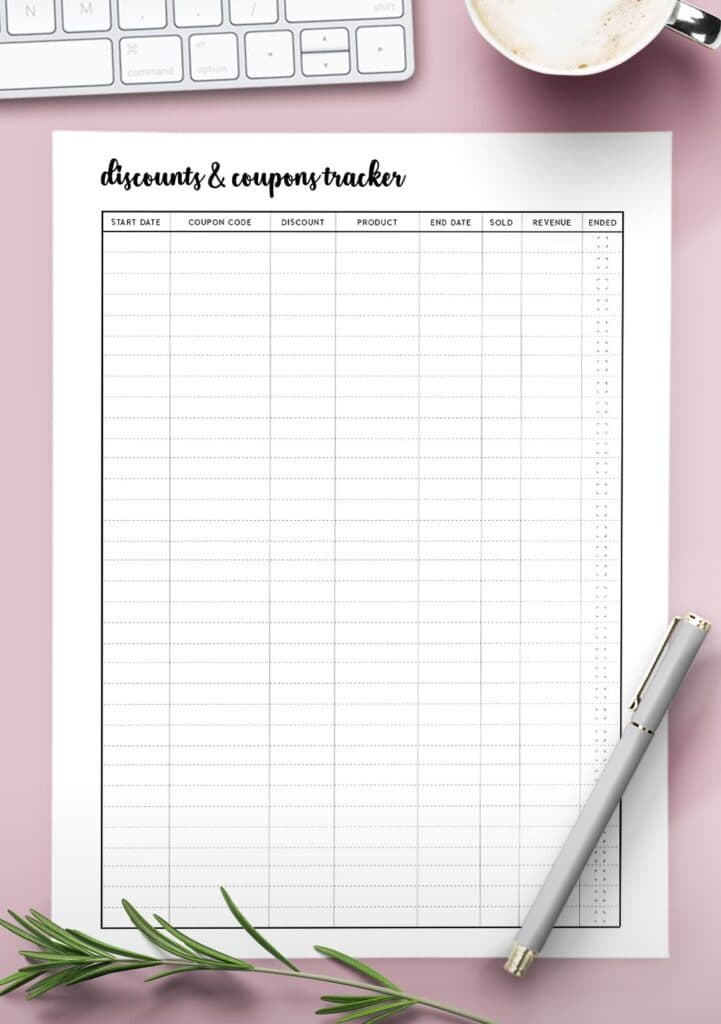 If you run a small business or side hustle you will know that sometimes you need to offer discounts or coupon codes to help boost sales or just to say thank you to your customers.
This discounts and coupon tracker is the best way to track the discounts and codes you have created along with important, additional information.
Sections of the discounts and coupon tracker:
Start date of the coupon
Coupon code
Discount received
Product the coupon works for
End date of the coupon
How many products you have sold with the coupon
Revenue made
Checkbox to confirm code has ended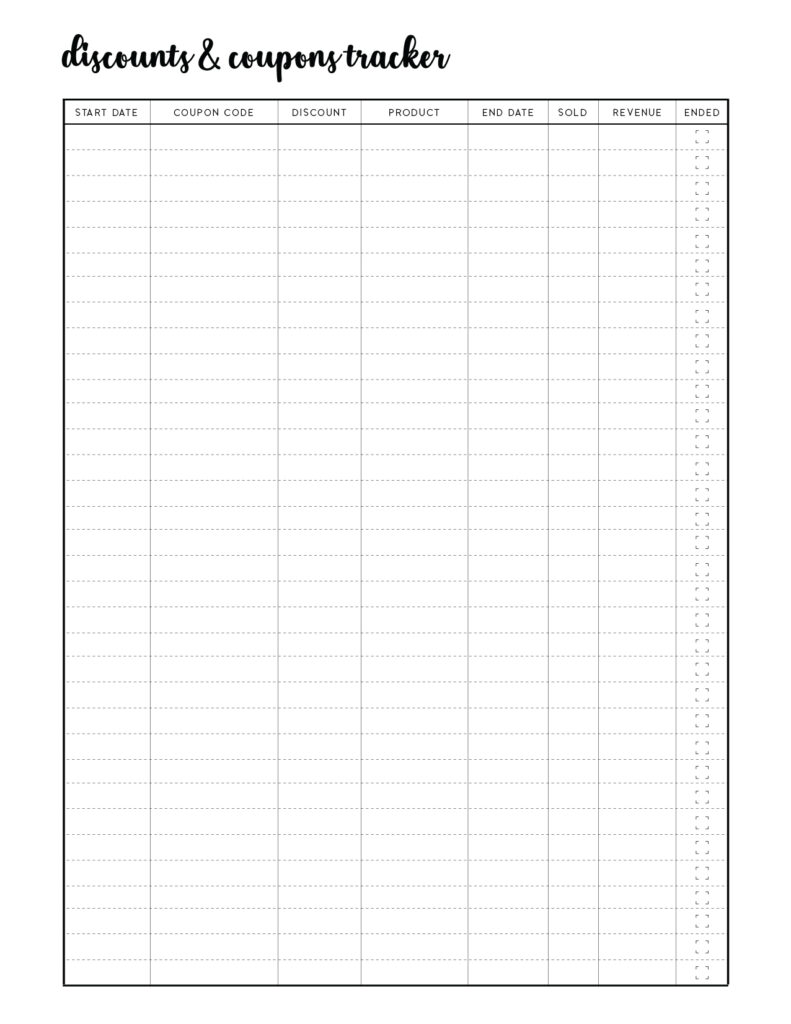 Open the image above to view and print the printable Discounts and Coupon Tracker template.
Browse our huge range of free printable templates for many more like this.
Be sure to check out our small business planner for lots more useful templates like this.
Find 100's more stylish planner templates that you'll love
Some of our recent planner templates. Find many more Printable Planner Templates that will help you get on top of your life with ease. You'll love them.
Follow World of Printables on Pinterest for more