Choose from 12 of the best contact list templates in various styles to help you store important contact details.
Having a contact list can also be handy when you need to have contact information at hand for writing invitations for important dates. If you have a physical contact list then it will be easier to share the task with someone else as you will both have access to the information.
We've designed a variety of styles for you to choose from and you'll find them all right here.
Contact List Templates
Choose your favorite from this selection of 12 of the best free contact list templates, there's a variety of different styles to choose from.
These printables are all available for you to use for free. Just choose your favorite, click to open full size, and print as many copies as you need.
Like these styles? Want more like these?
Did you know that you can find planner bundles in the same styles as these planner pages?
Check out our Love & Pixels hub, where you'll find the perfect style planner for you.
Who should be on your contact list?
Your contact list should have space to insert the details of contact such as a first name, last name, mobile phone number, work number, email, and address.
For a standard contact list, I definitely want to have family members, close friends, and important people included. I always like to have a contact list in my planner so if my phone dies and I need to get in touch with someone, I have that information at hand.
Our printable contact list templates use a simple layout and are available in a variety of styles. Having different styles makes it so easy to create a custom contact list that suits your needs. I like to have different contact lists for different needs with different categories.
For example, I won't use a full, detailed contact list for my babysitter, I will use something basic with emergency numbers, numbers they might find useful, and other things such as the wifi password or any additional notes.
How do you make a phone list?
A phone list template or contact list is simply an organized place where you keep all of your contact details and making one is so easy.
To make a phone list you can either create one using online software such as Canva, draw your own template on paper, or use one of our many free templates.
We have many different designs and themes to suit your style, so grab your favorites for free and add them to your favorite planner.
What is a business contact sheet?
If you run your own business or side hustle then having a business contact sheet is a must.
Using an employee contact list template or a customer contact list template is a great way of keeping important details together. You can use a business contact sheet to keep details of your employees or vendors – I recommend using one for each.
If you are looking for something to help keep all of your business information together including business finances, project plans, and product ideas then I recommend checking out our Small Business Planner Bundle.
How do I make an emergency contact list?
It can be a good idea to keep your regular contacts separate from your emergency contacts. You don't want to be trawling through contacts when you're desperate for that one person.
In the case of an emergency, we recommend having an emergency contact list. Of course, when there is an emergency, remember to phone the relevant department first such as the ambulance, police, or fire department. It can also be handy to have any medical information at hand that can help paramedics during an emergency so why not use our medical information list or Printable Medical Contact List Template too?
You can grab our free emergency contact lists in various styles.
More awesome printables for you to enjoy
Every week we create a cute set of printables, planners, and digital freebies to help you make the most of the things that matter. Our creations are loved by many and are free for you to enjoy.
If you love our contact list template and would like more awesome printables, then check out our latest creations that you can use for free.
We think you'll really love these:
Free Digital Planners
Why not go digital? Check out our range of digital planners. You'll find dozens of digital versions of our most popular planners, jam-packed full of pages and features, and they're all totally free!
Our digital planners are hyperlinked, with tabs, buttons, clickable index, and customizable. Each planner comes in a variety of styles, colors, and contents, including dark black page versions for a stylish look.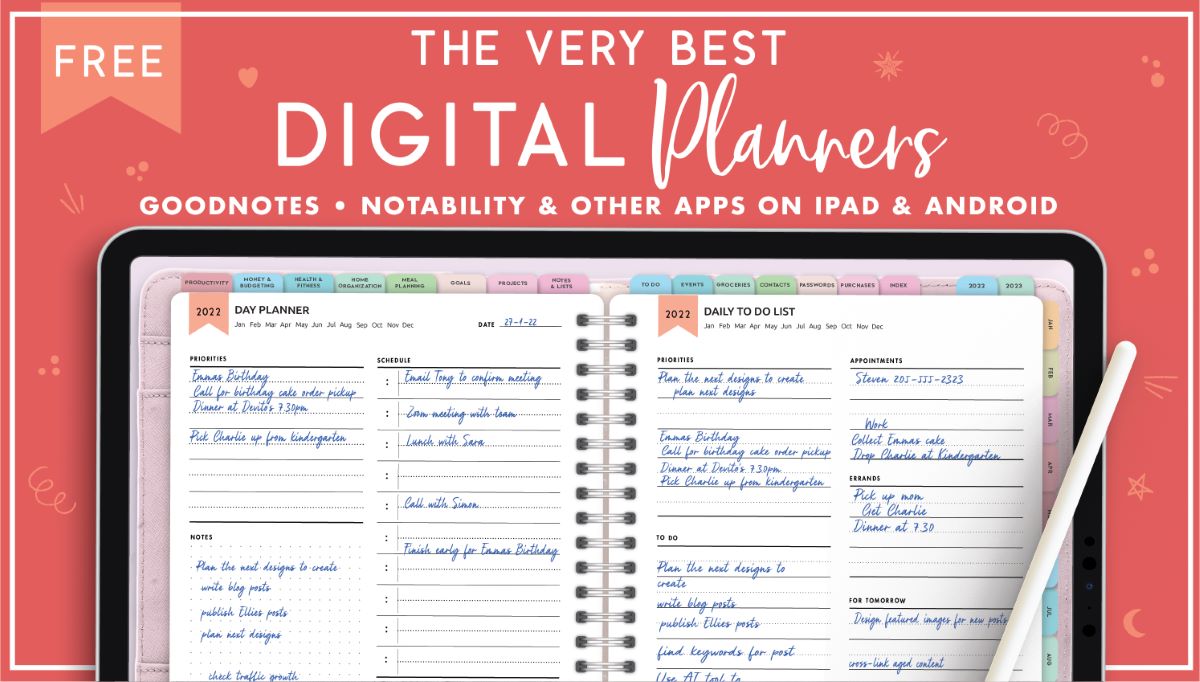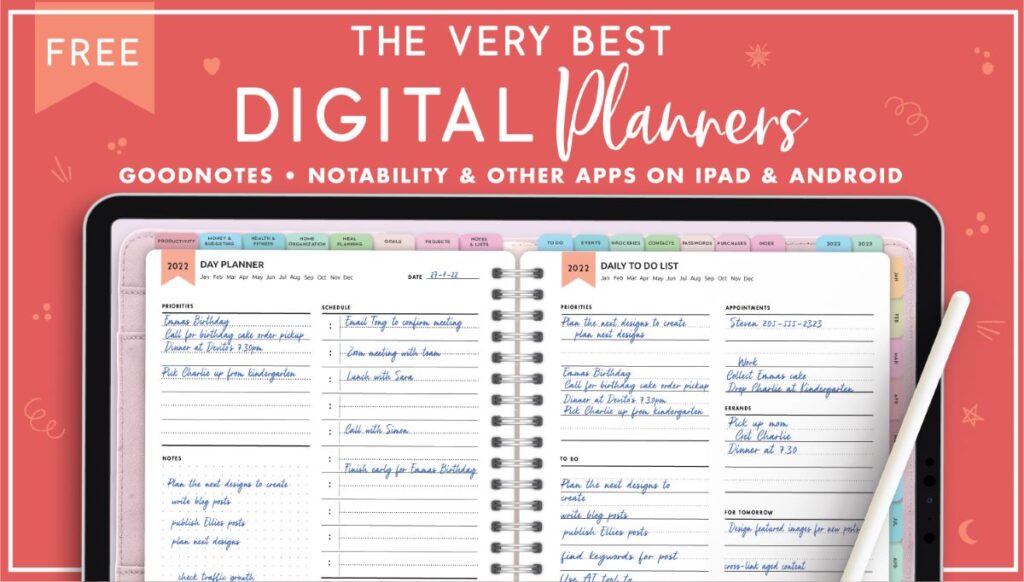 Why not get one of these free digital planners?
We've got many more free digital planners for you to start using right now. Here's our latest:
Make the most of your new contact list!
I really hope you use and enjoy our free contact list template. Be sure to recommend it to your friends! Follow us on Instagram or Pinterest as it's a great way to show your support and to keep updated with all of our latest freebies.
Follow World of Printables on Pinterest
COPYRIGHT
Our creations are for personal use only and are the copyright of World of Printables. You cannot redistribute, reproduce, or resell, although you can link back to our website.