I love printable lists. I just think they work so well at helping us get through important tasks and steps. Seeing things written down tends to motivate us more and keep us productive, always striving to mark another thing off the list.
Lists are the perfect way to figure out what needs to be done. They are a simple way of logging tasks, chores, and projects that need to be done and are proof of what we have achieved during the day, weeks, or months.
We created this beautiful list bundle because we believe that lists don't need to be boring! Use a list that is both visually stimulating and useful to help you stay productive during the day!
What's inside your Printable List Bundle:
There's a wide range of printable lists in this bundle. Better yet, each of these printable list templates comes bundled in four different themes, so you'll have plenty to choose from and they are all gorgeous!
Use the grocery list to write all of your groceries for your next shop. It's a blank grocery list template ready for you to fill.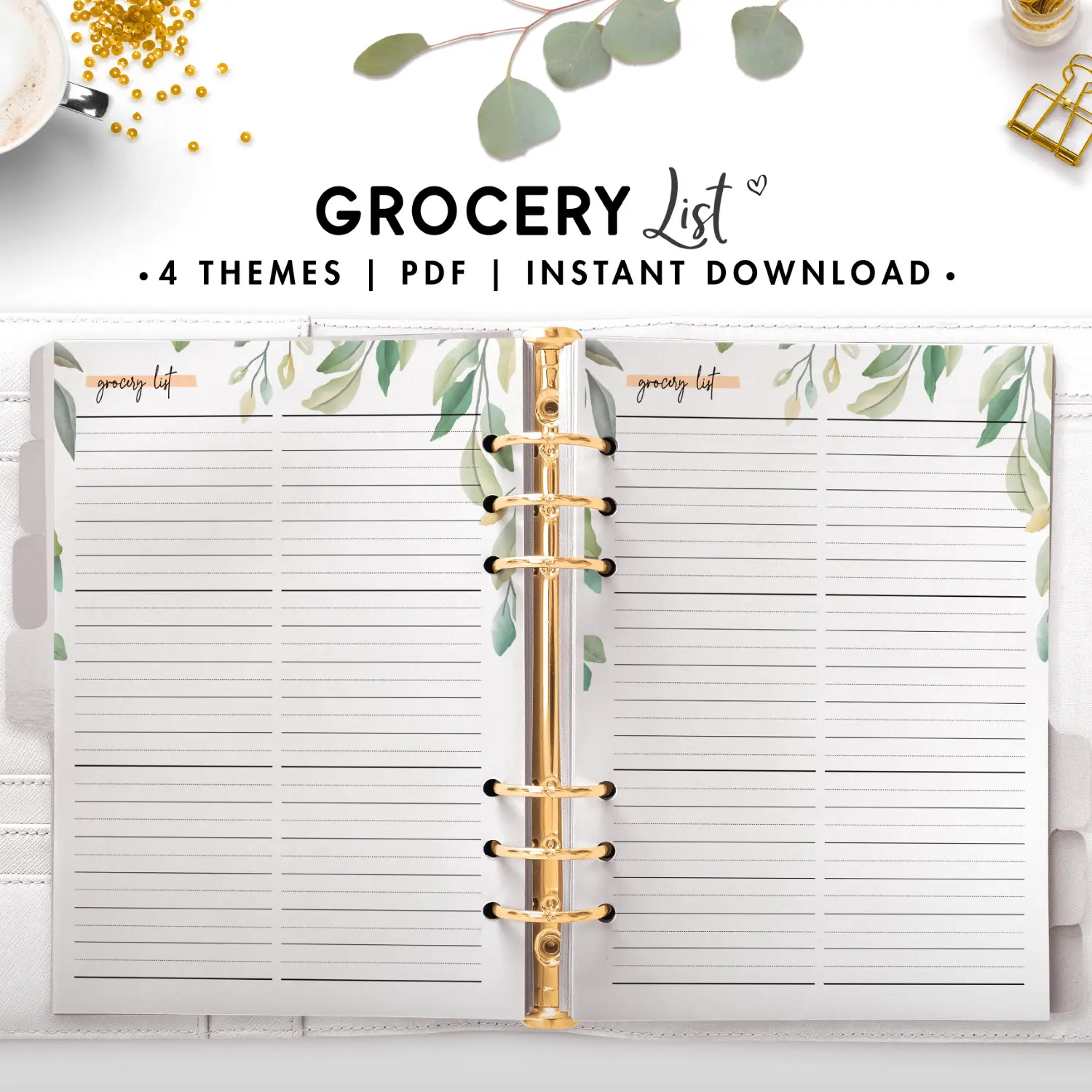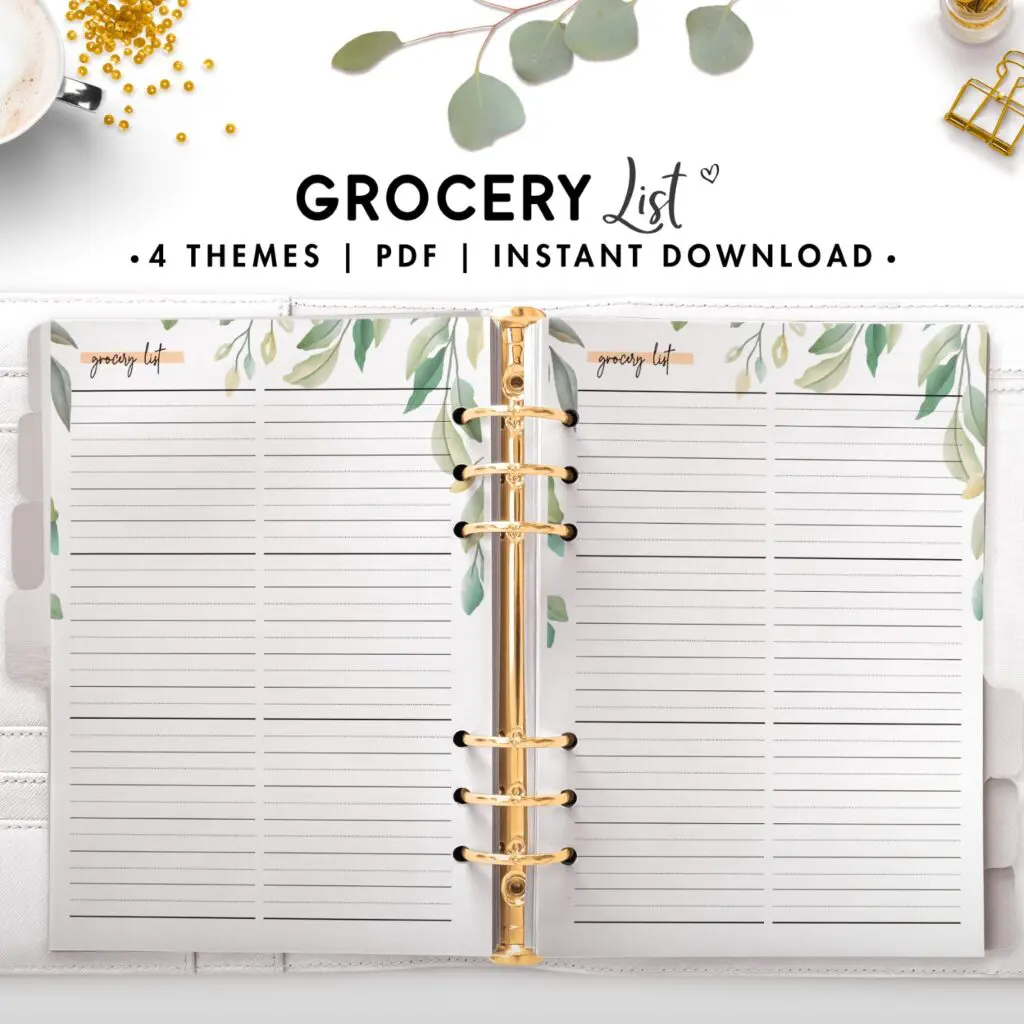 Shopping list template
This shopping list is perfect for noting all of the purchases you're going to make. It's a blank grocery list template ready for you to use every time you go shopping.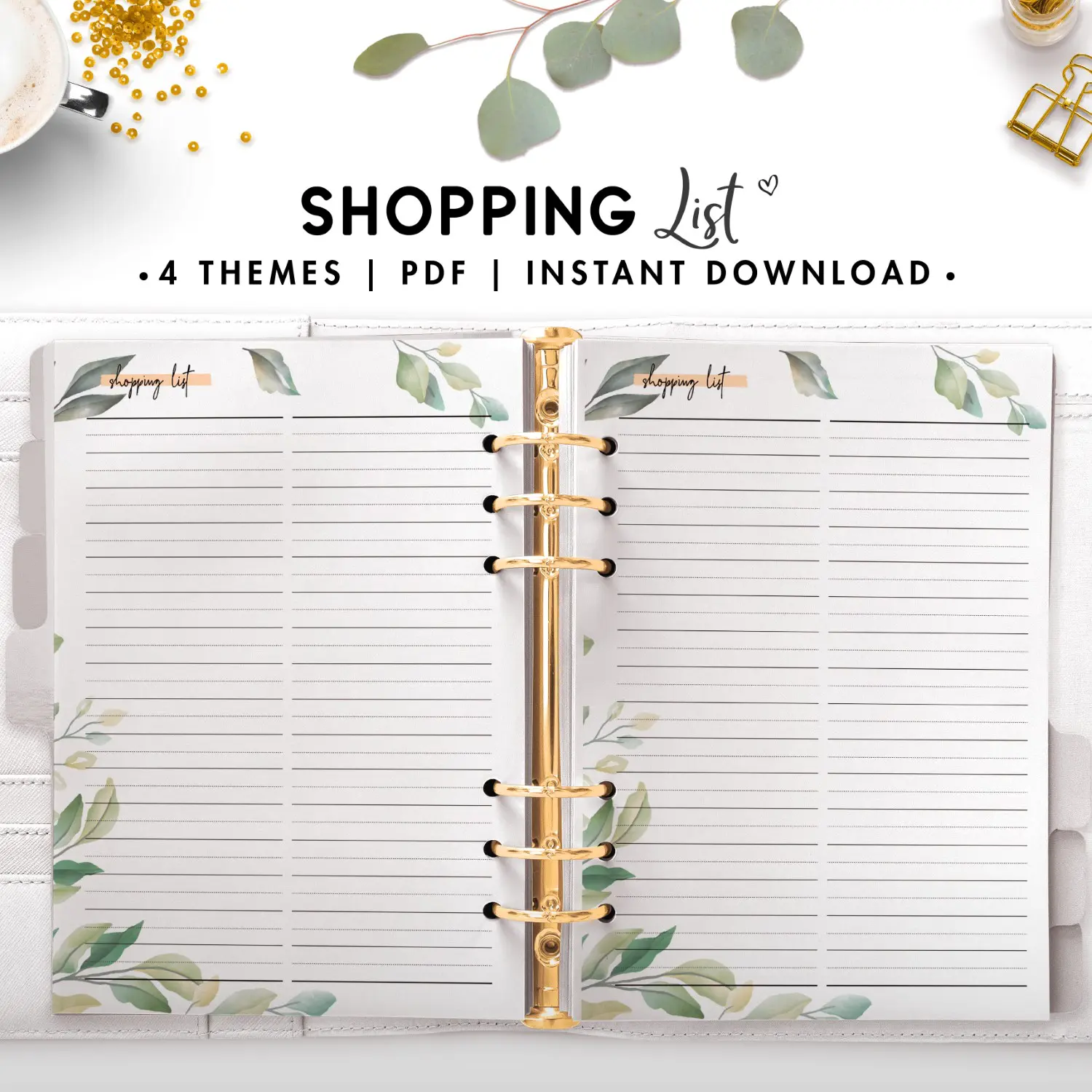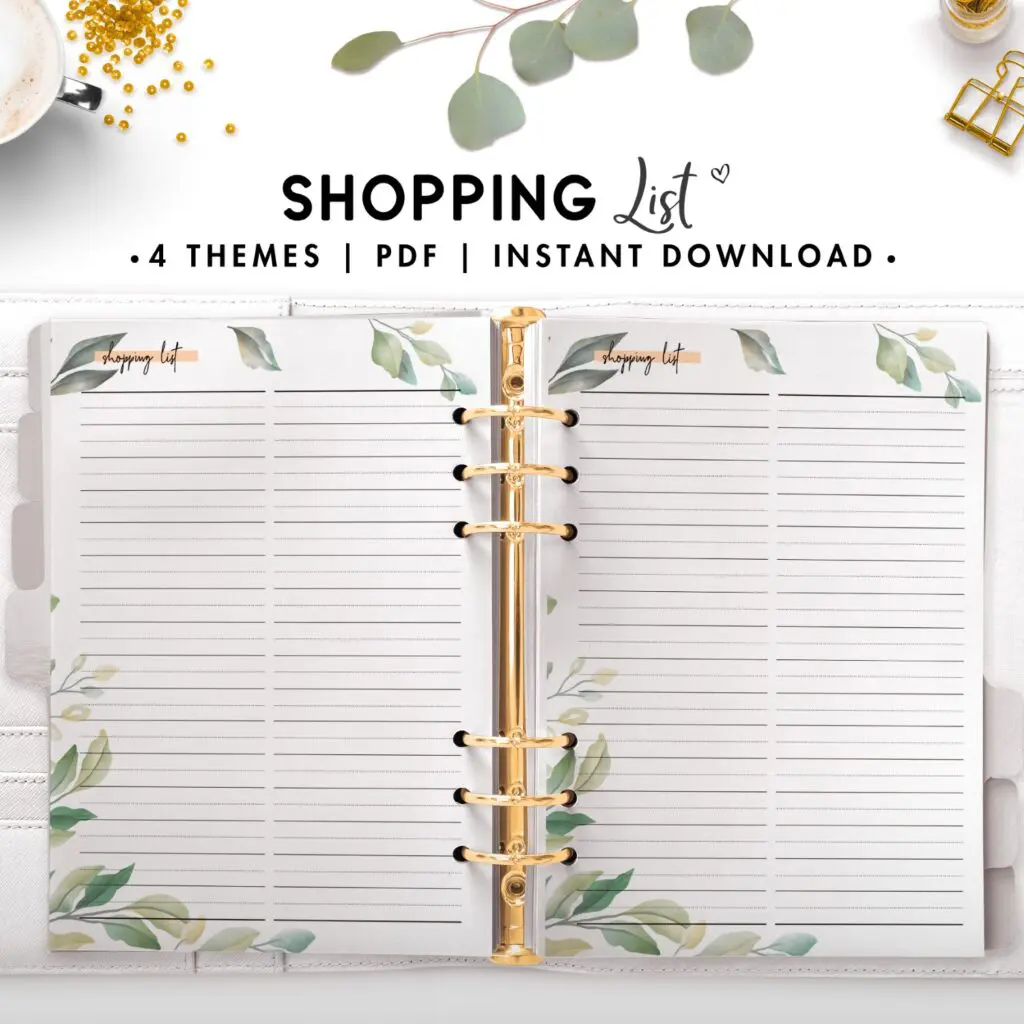 To do list printable
Use this to do list printable to make a list to note your daily tasks. You can print a page out every day.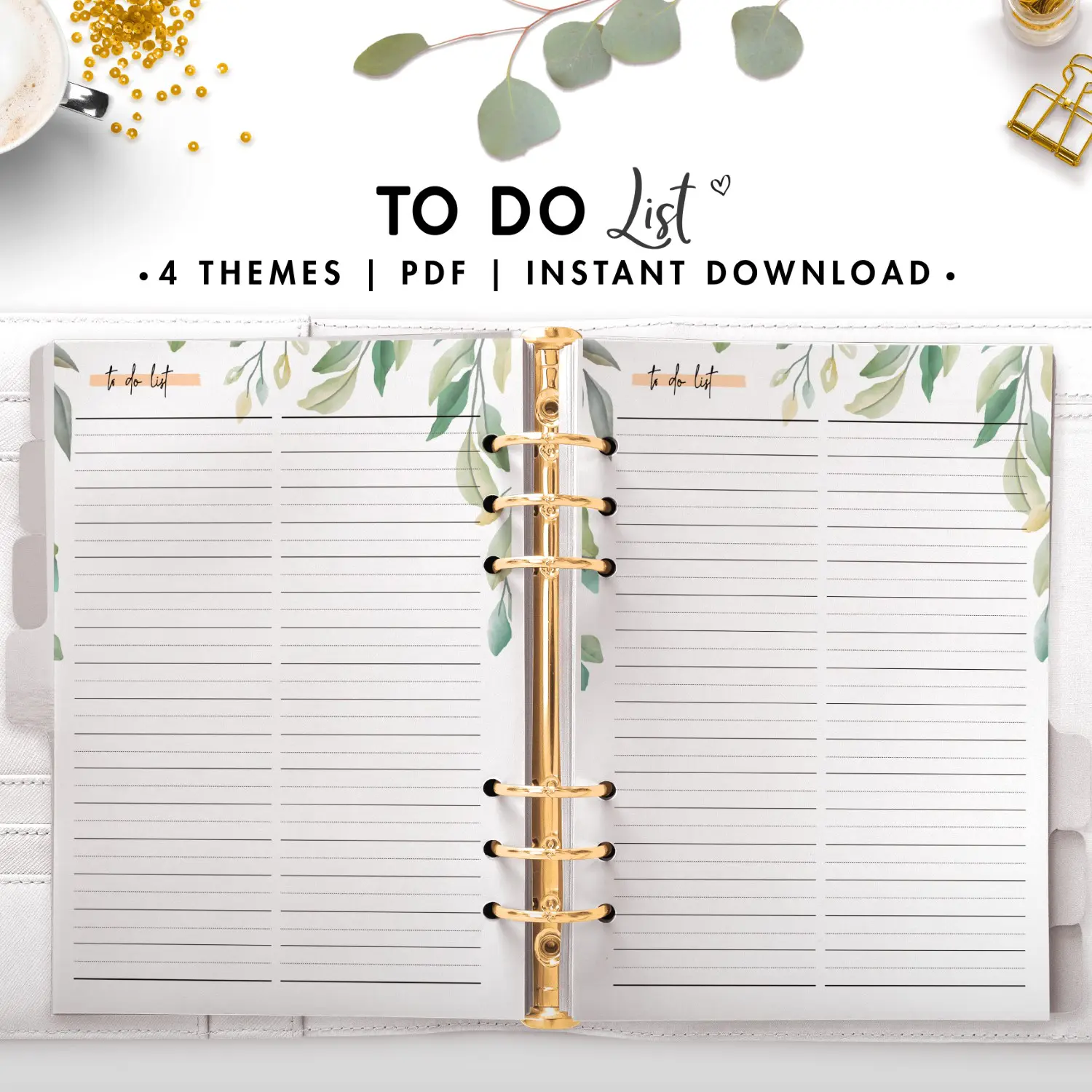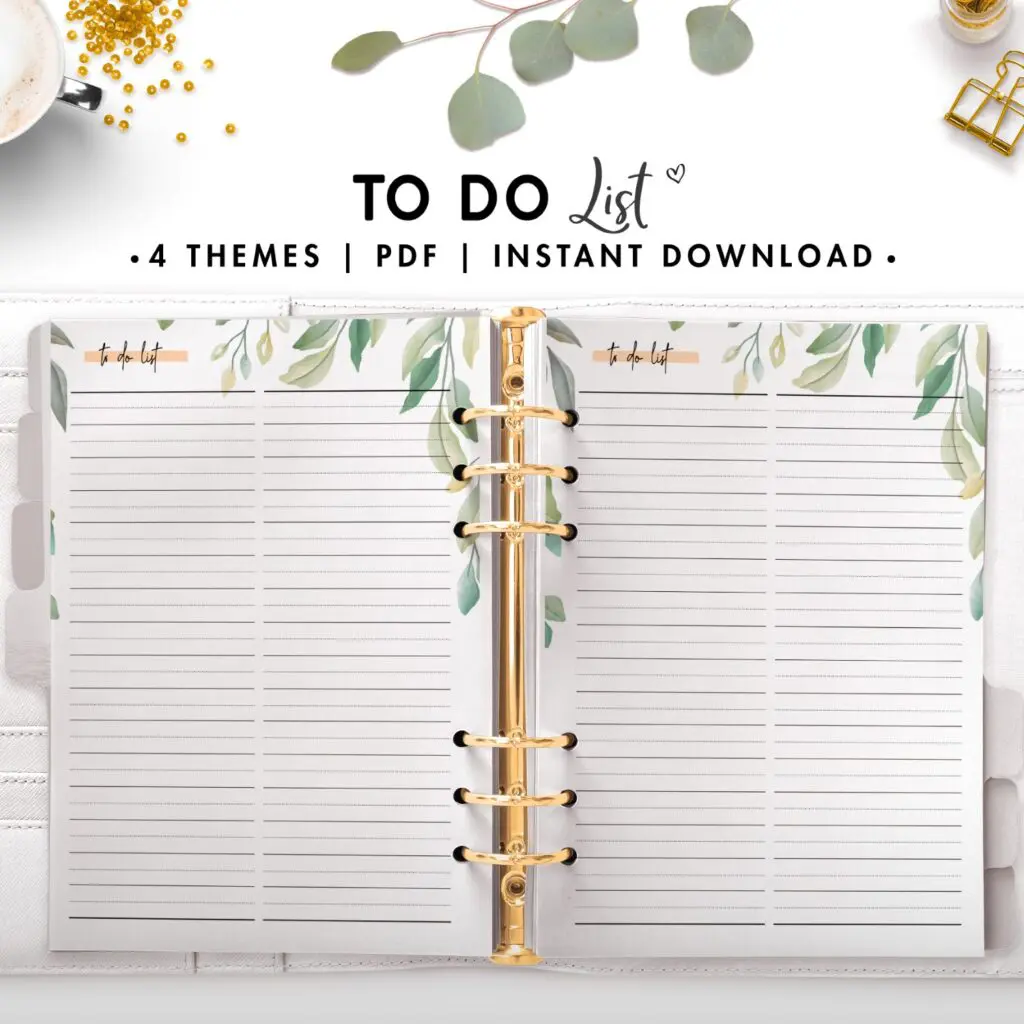 Master list template
This master list template is perfect for noting down your major tasks or projects that have a deadline.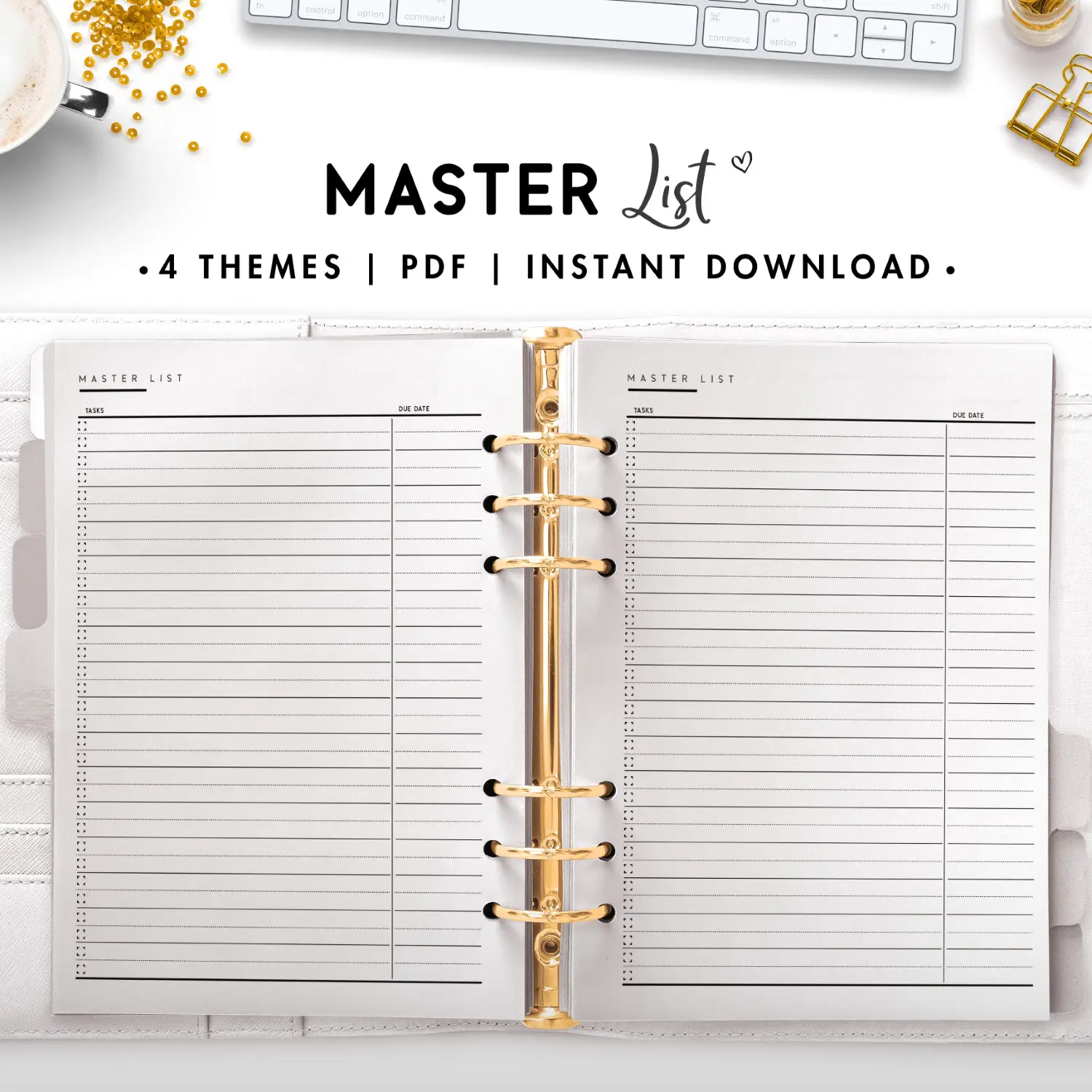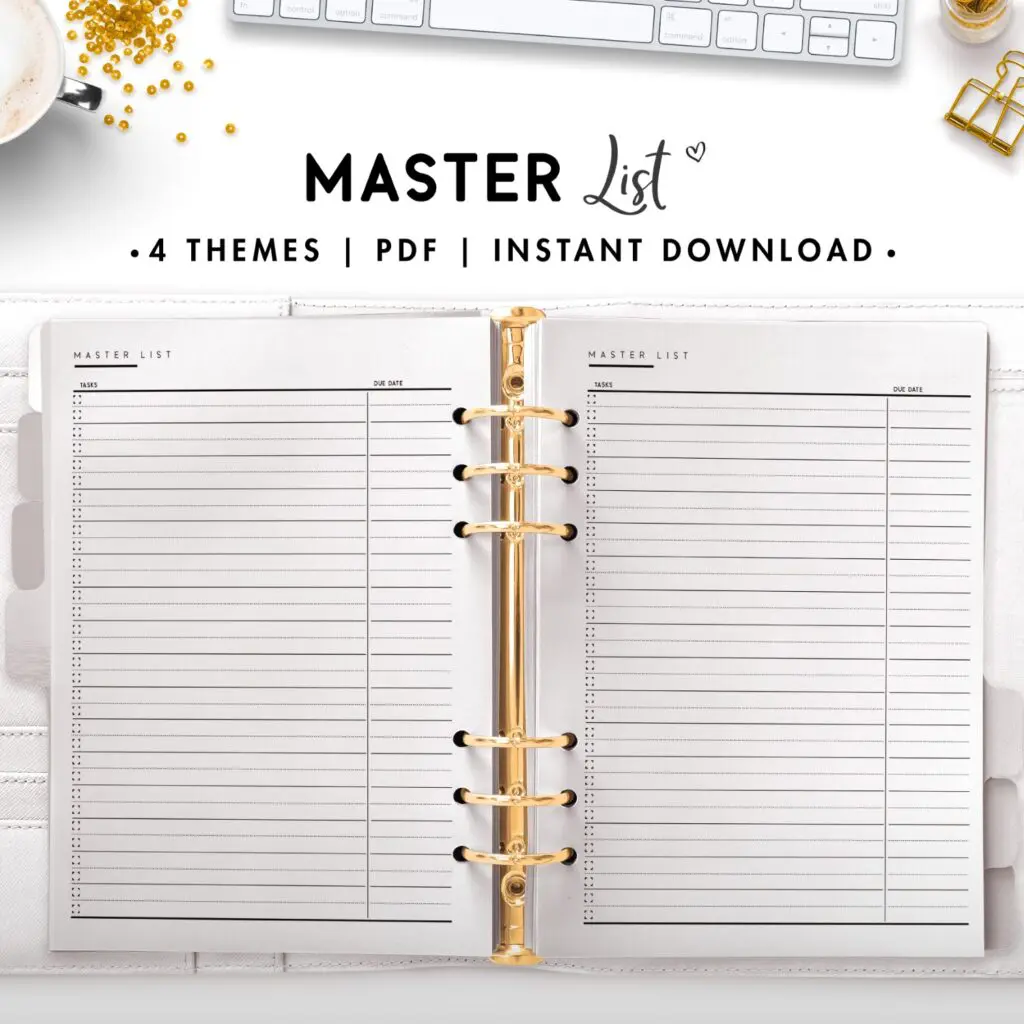 If you have a wish list then write it here. It can be a wish list template for anything!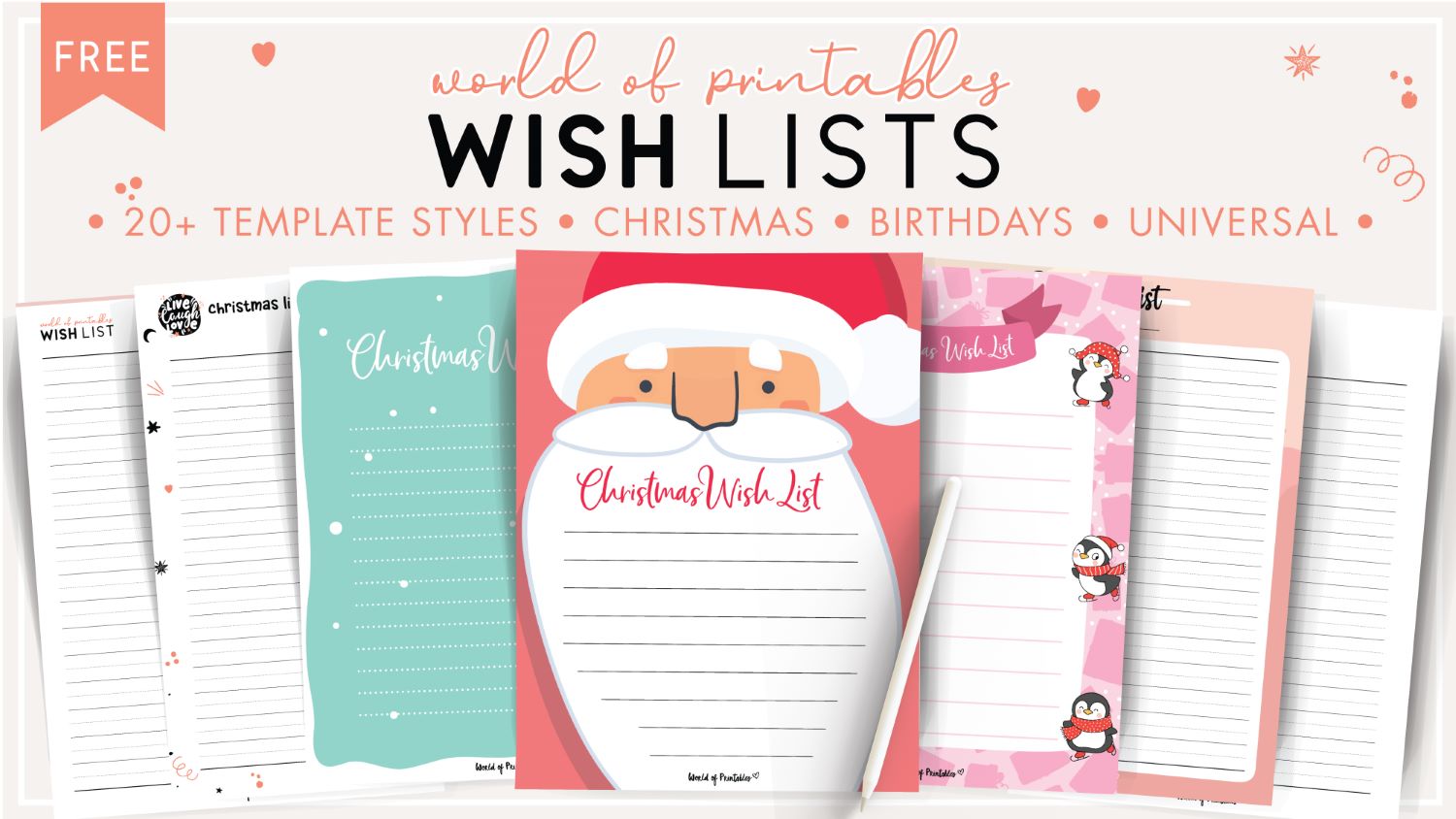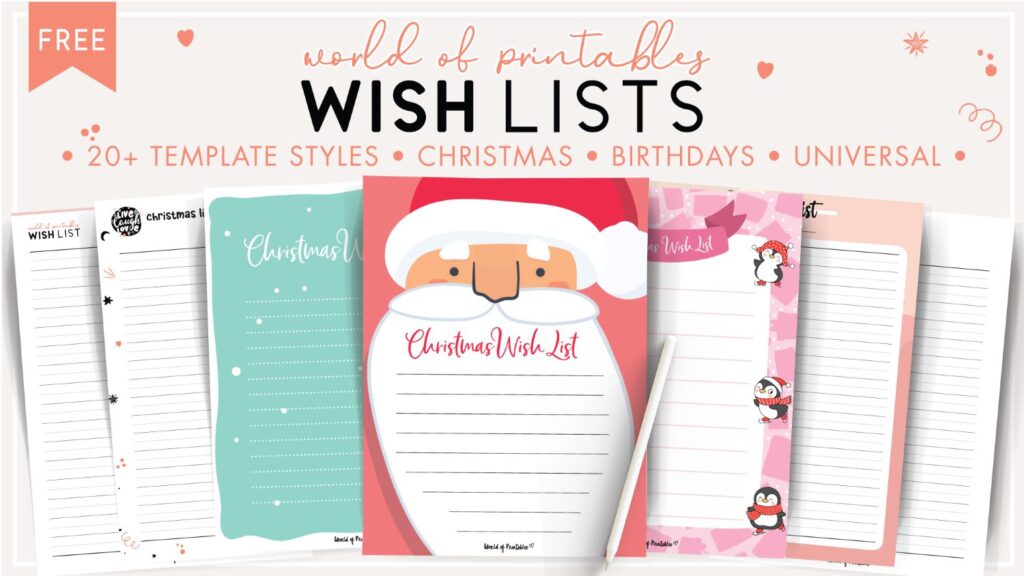 I love a good bucket list template and this is a great page to write your ultimate goals. Note your bucket list here and use the checkboxes when you complete them.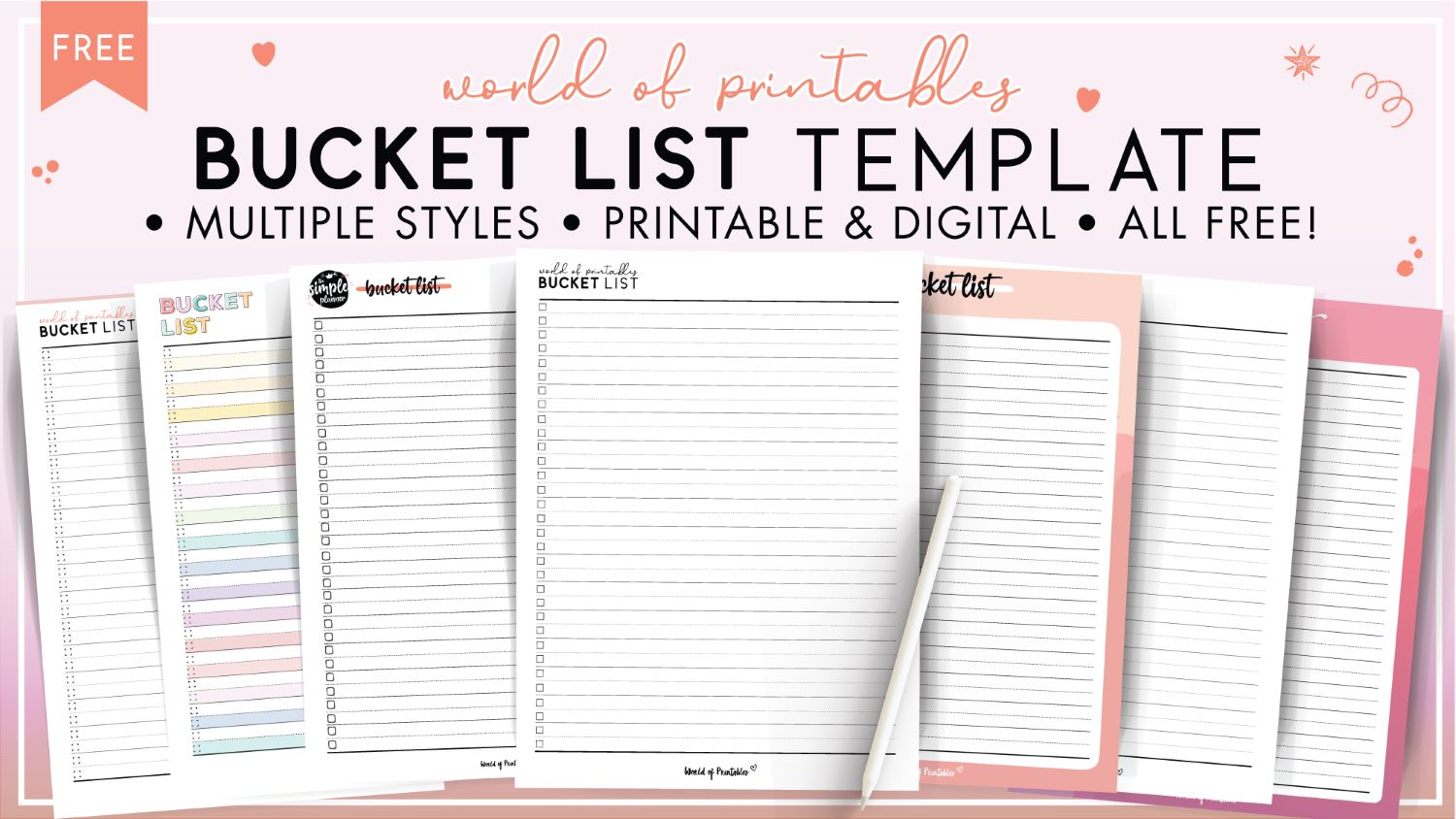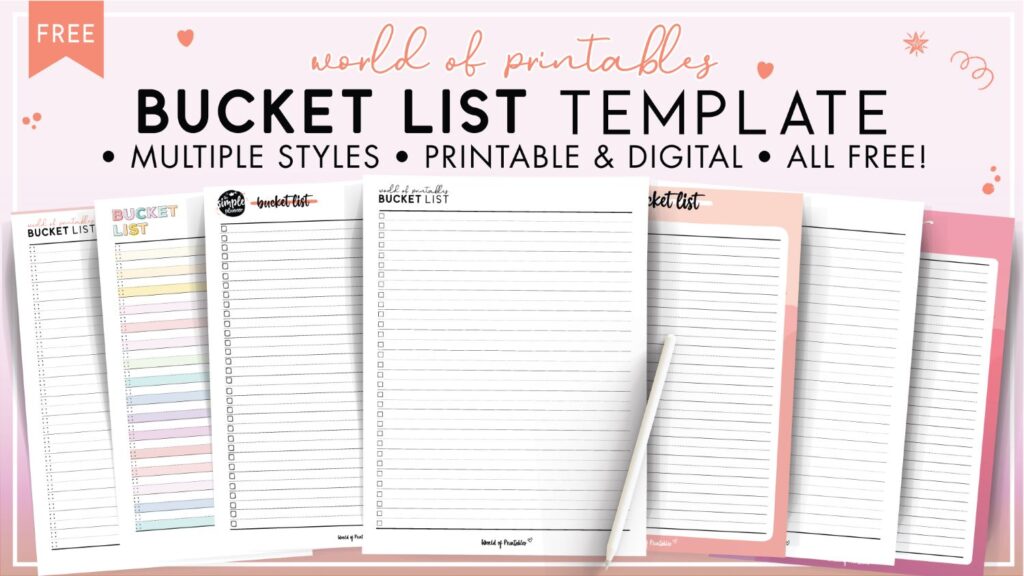 Printable To do list with priorities
This cute to do list template has space to write your priorities too as well as being daily tasks template and a to do list.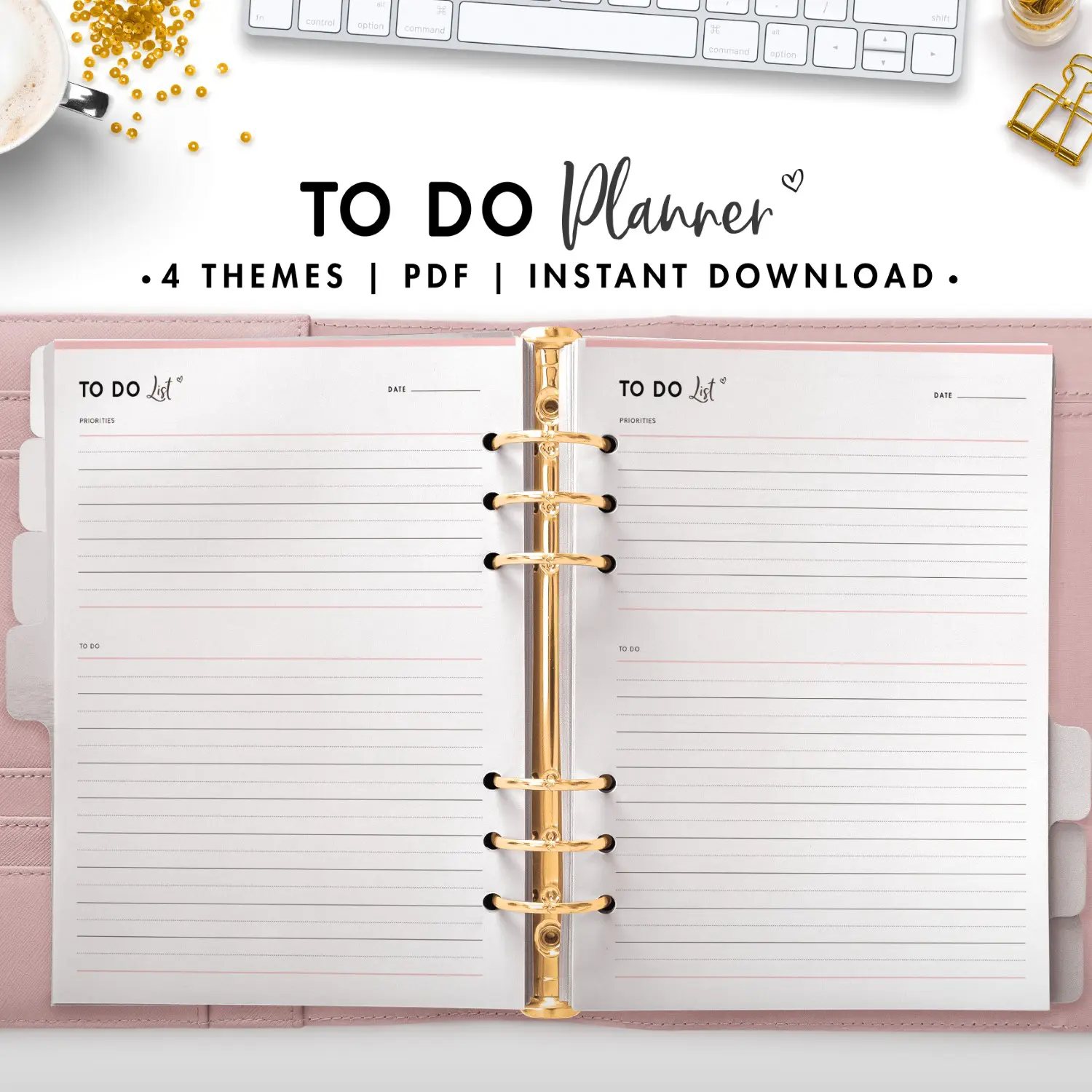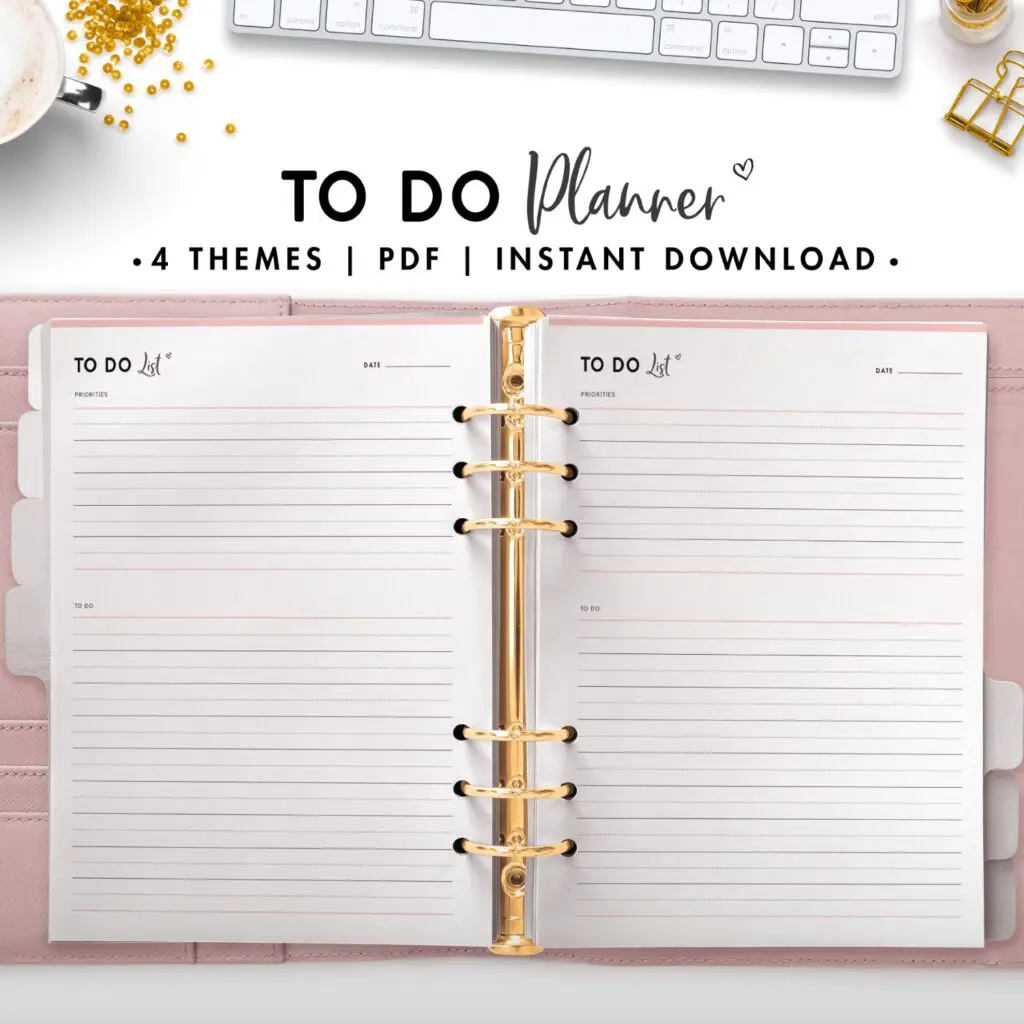 Weekly to do list template
The weekly to do list pages are separated into sections for noting your tasks for each day of the week.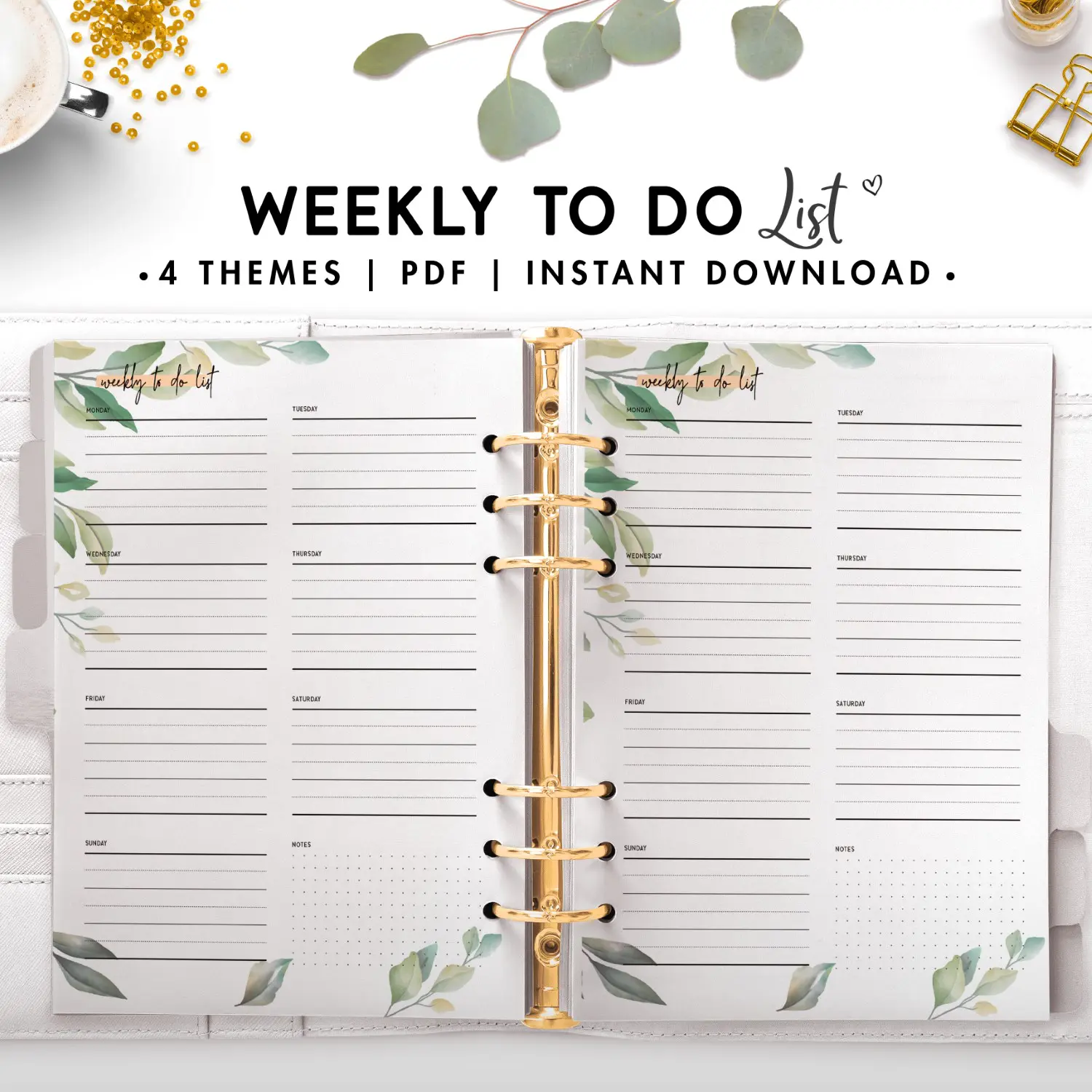 Daily to do list template
This daily to do list template is perfect for planning out your day. You can write your tasks, priorities, errands, appointments and even a little bit about the day ahead.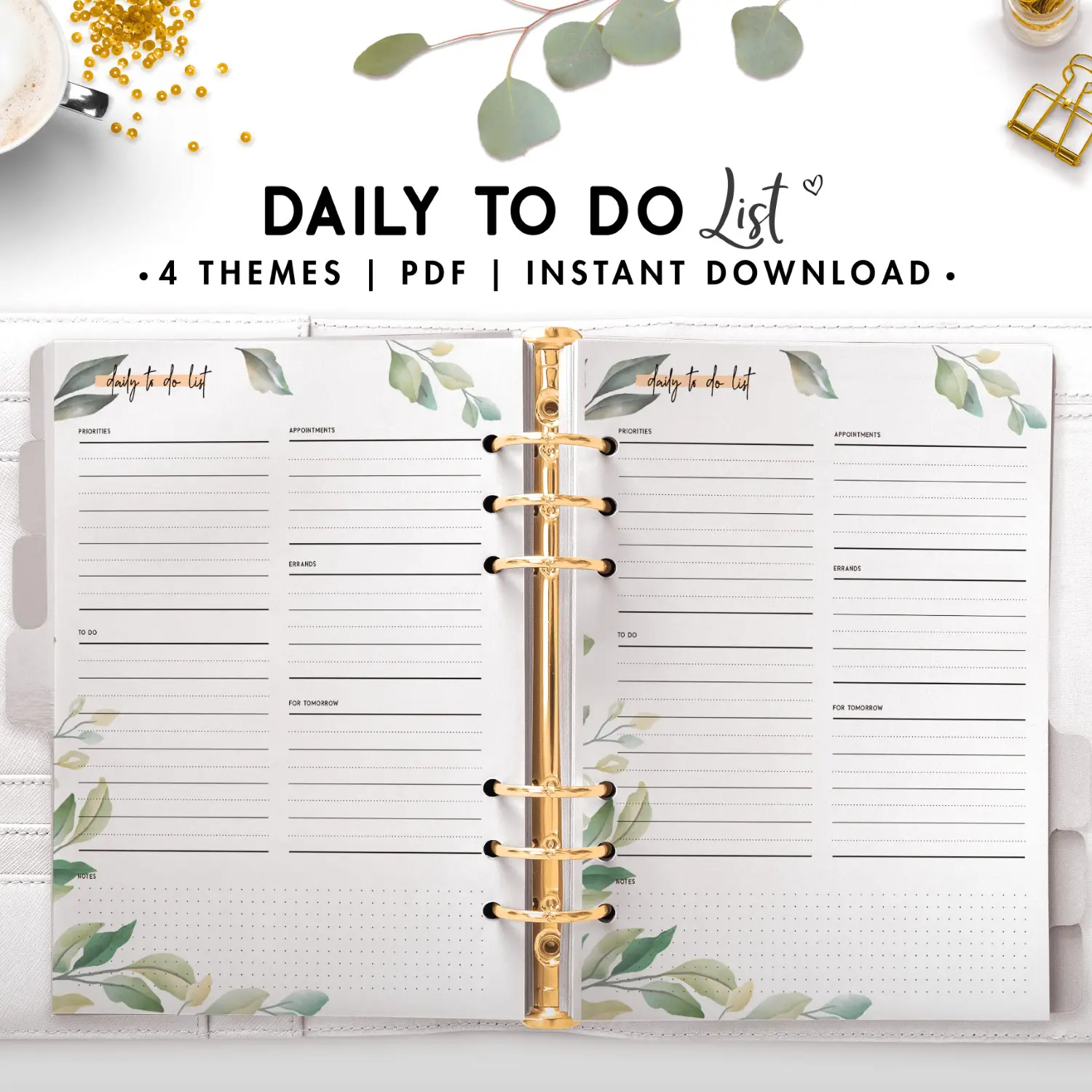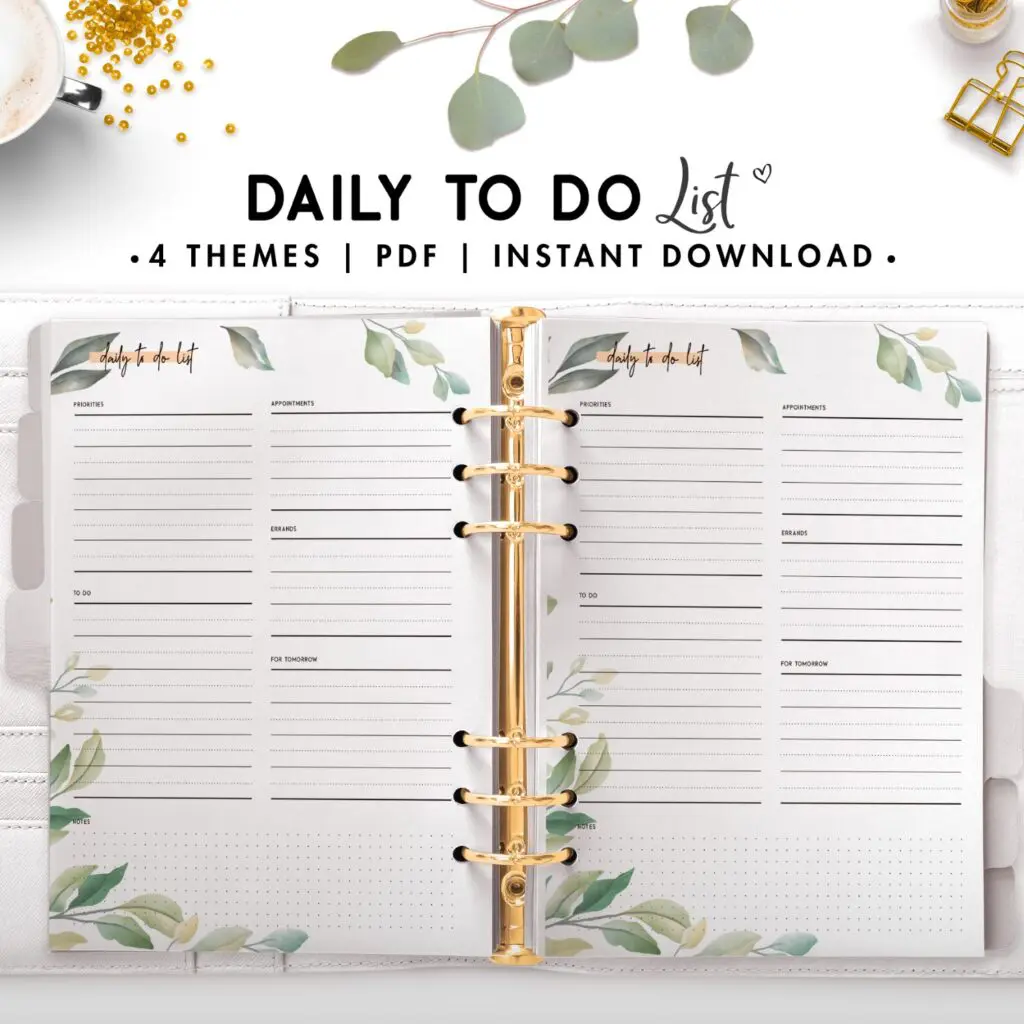 Packing list template
Going somewhere? Use this packing list template to log your items so you are organized and ready to go.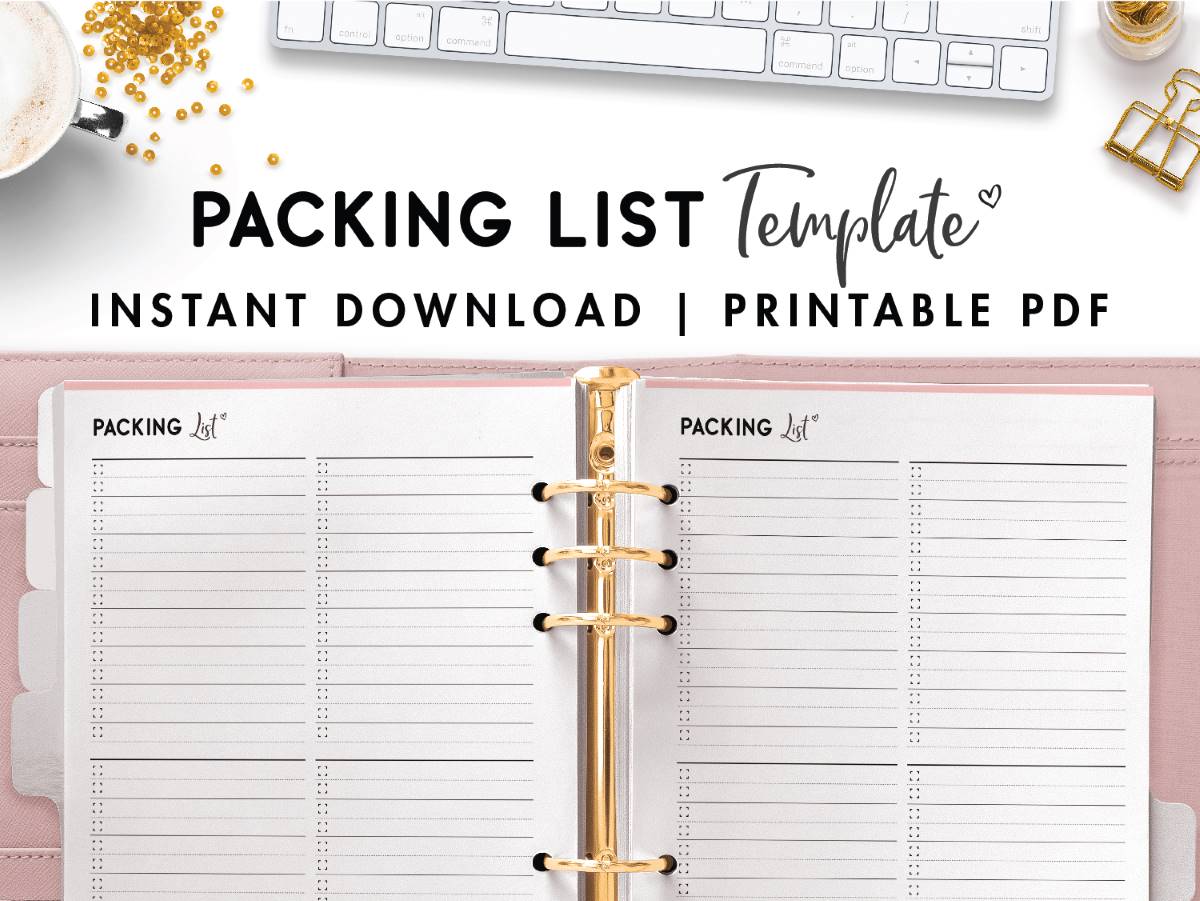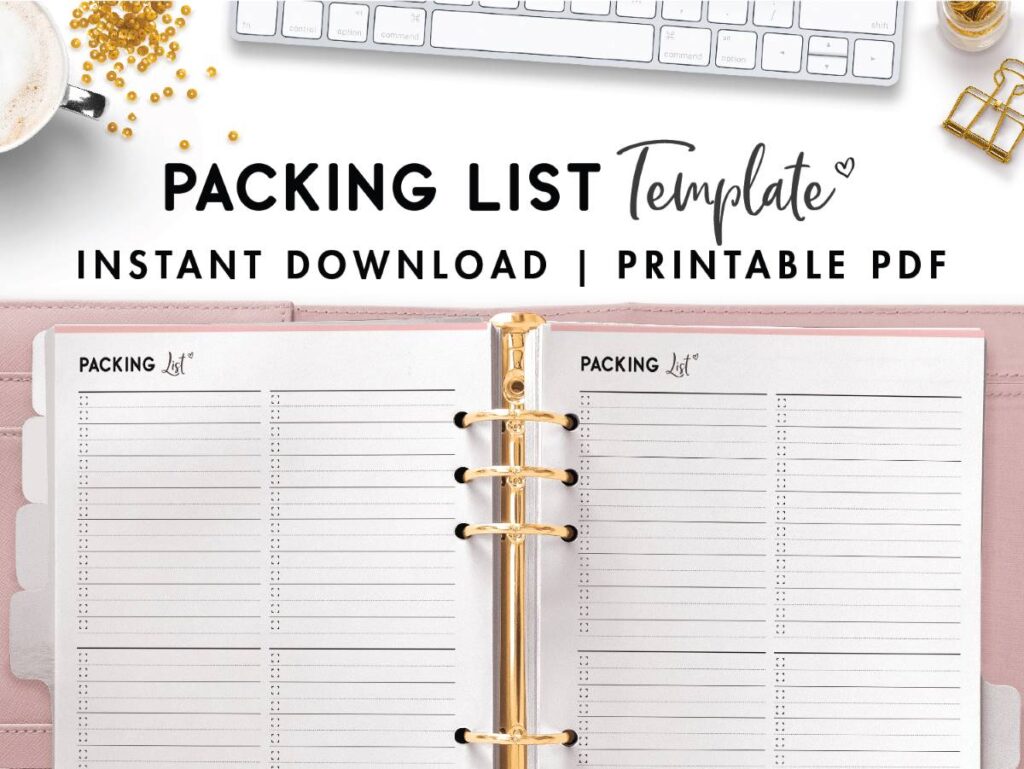 Store the details of your favorite contacts using this contact list template. Log name, phone number, email, and address.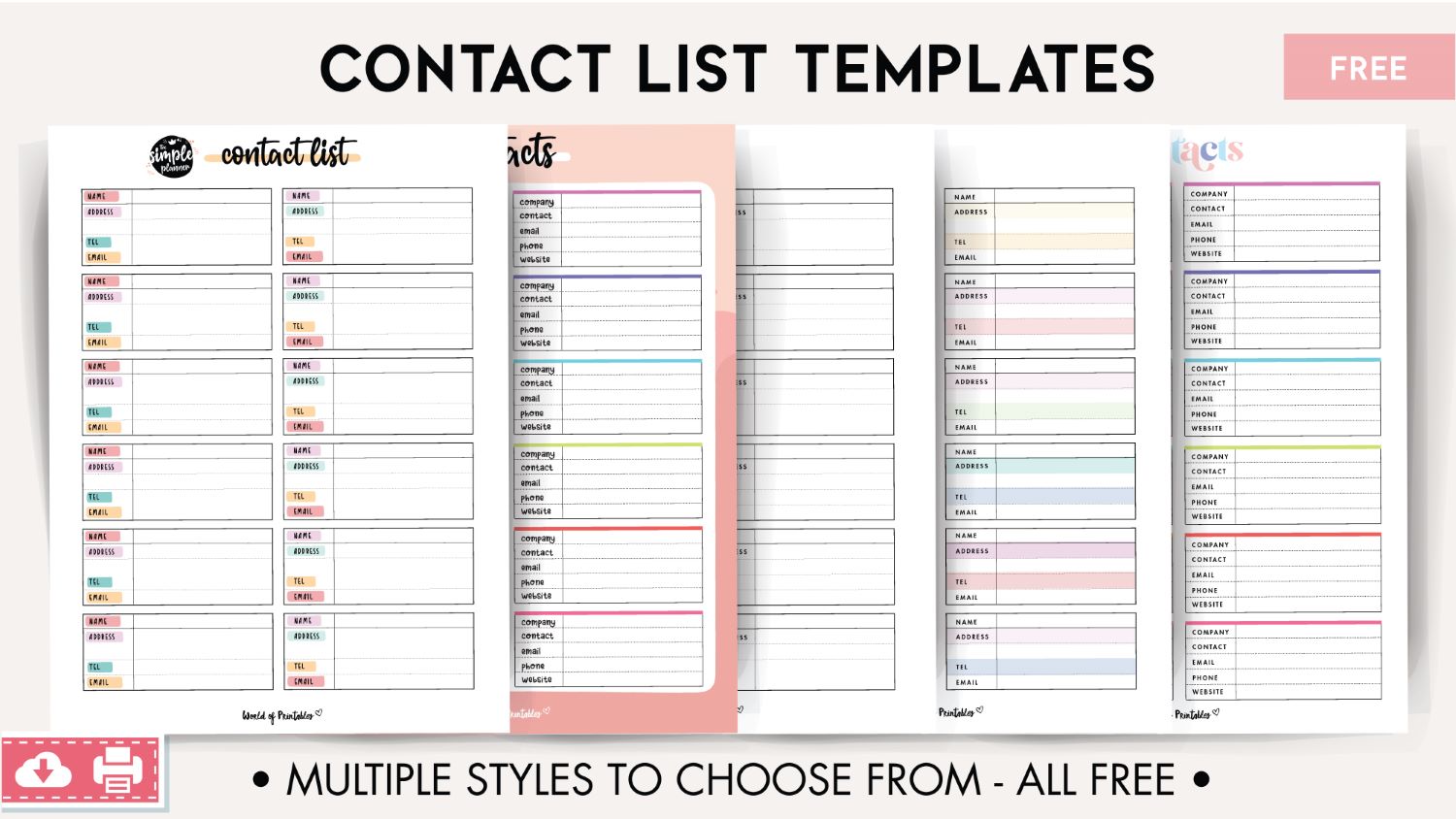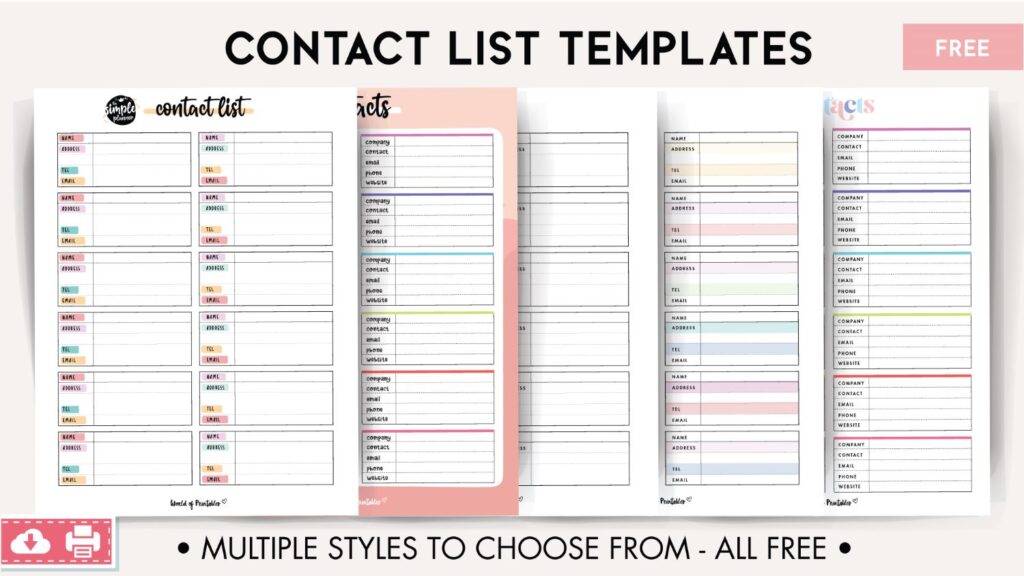 The gift list template is perfect for helping you get on top of your gift buying this year. Keep a log of the item, where you can find it, who it's for, the price, the occasion and if you have finally purchased it.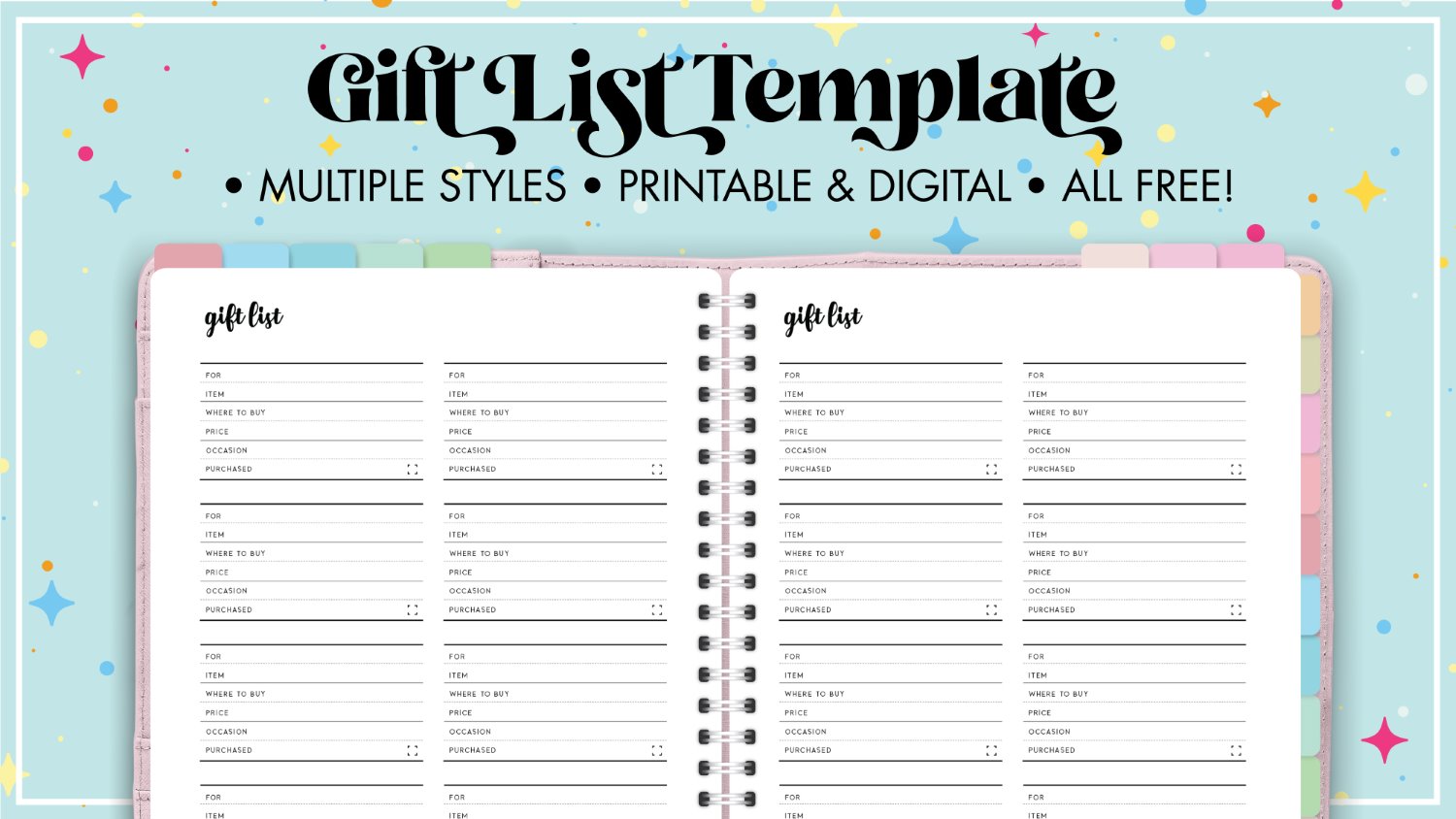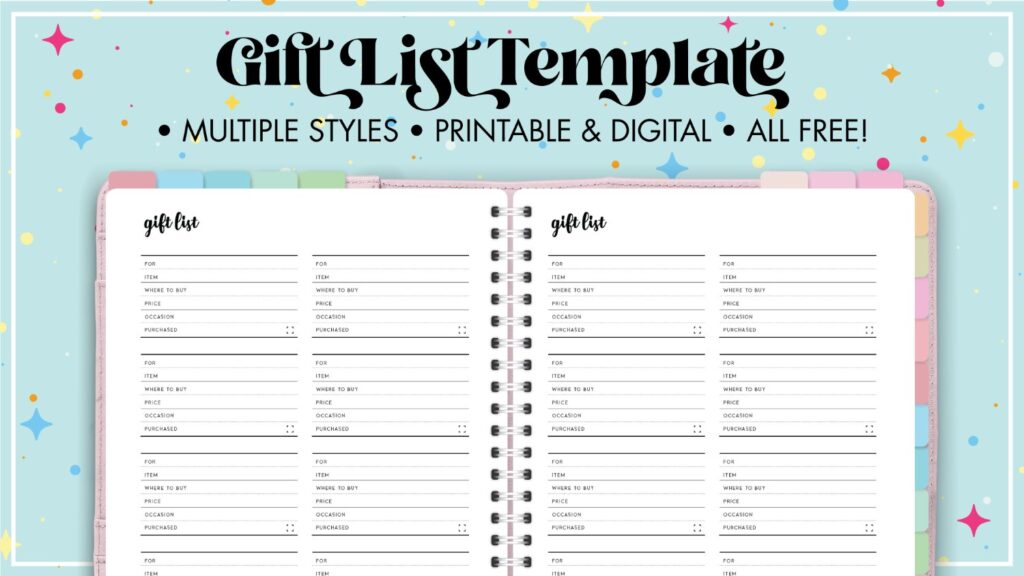 If you like checkboxes with your to do list then this printable checklist is the perfect combination. It features long lines so you can add more details to your list.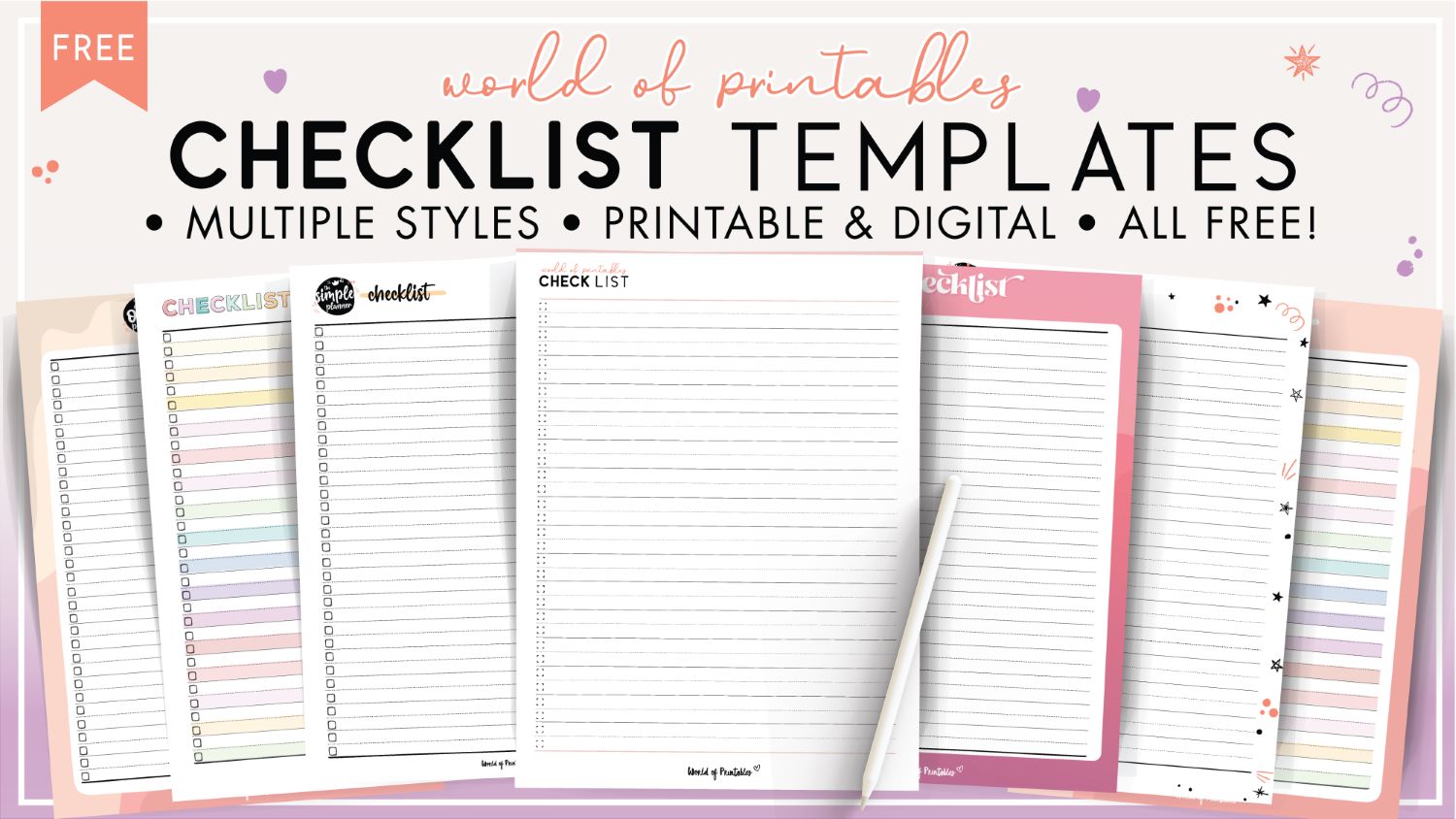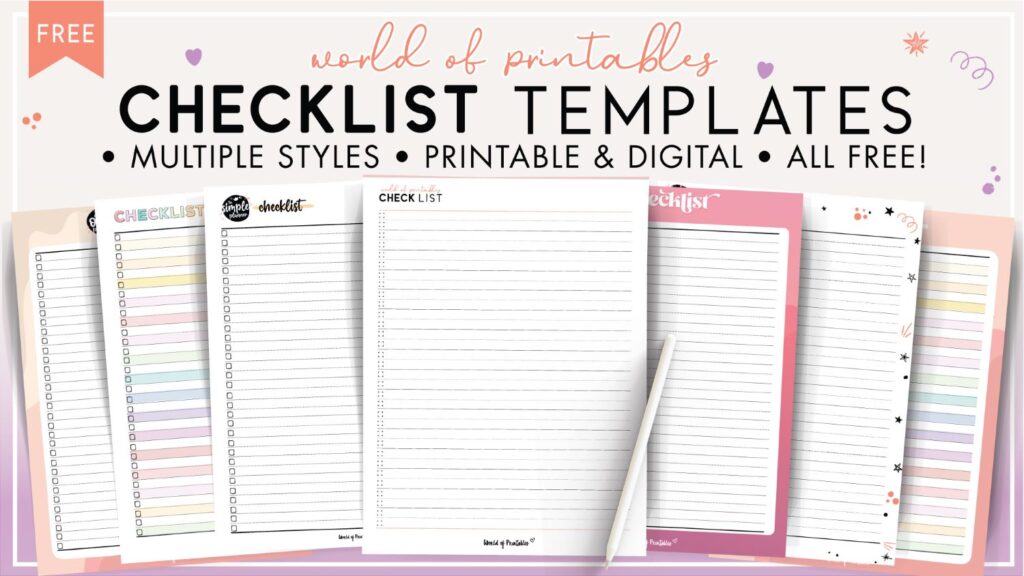 Printable lists that are also included
As well as all of the list templates that are included above, we've also included blank list pages, so you'll have everything that you'll ever need within reach. This includes:
Full lined untitled page
An untitled page with a mix of solid and dotted lines to create a full width to do list.
Two column untitled page x3 (different background layouts)
This page features two columns so you can separate your to do list into sections. There are three of these pages but depending on your chosen theme each will feature a different background layout.
Checkbox four column untitled page
This list features a page organized into four columns and checkboxes.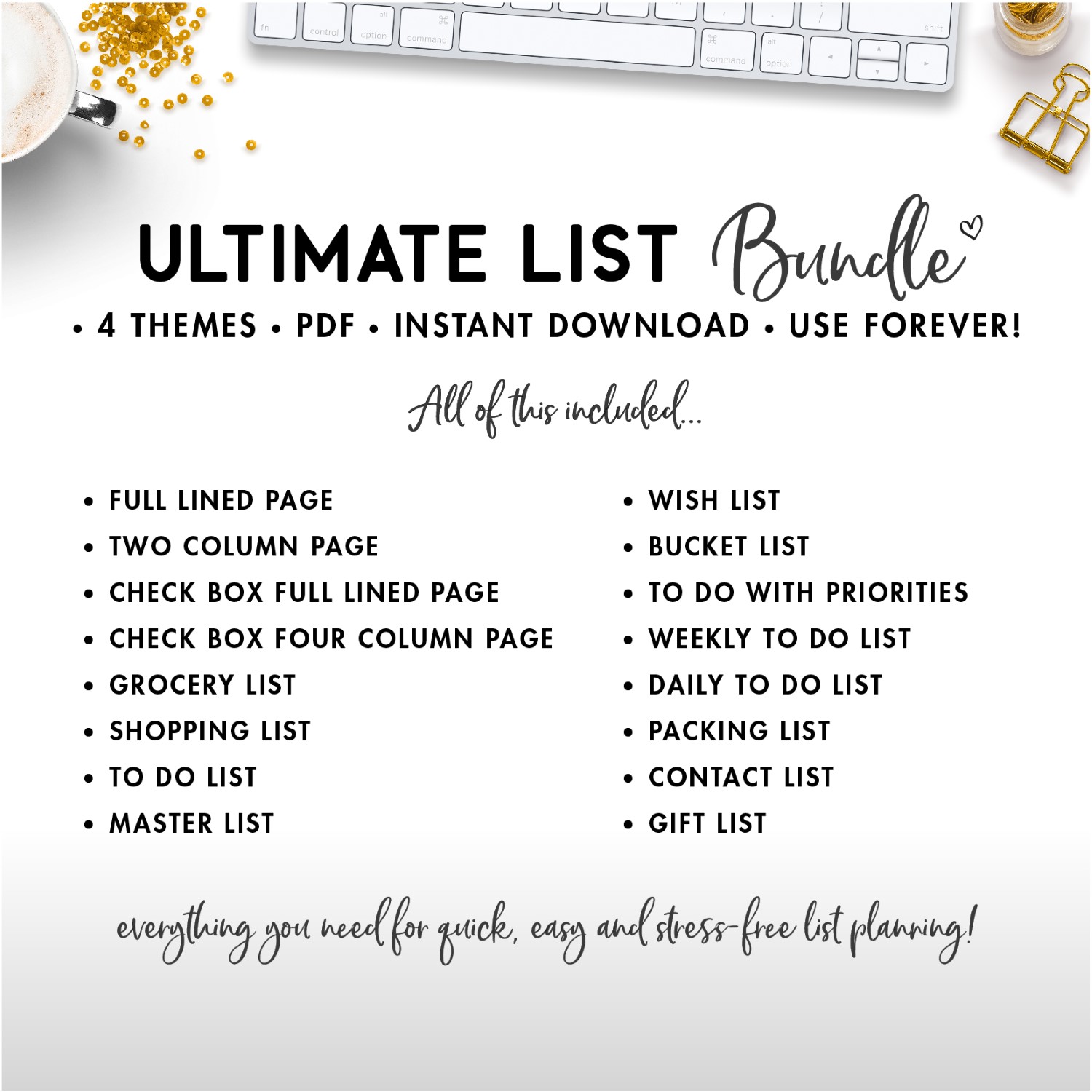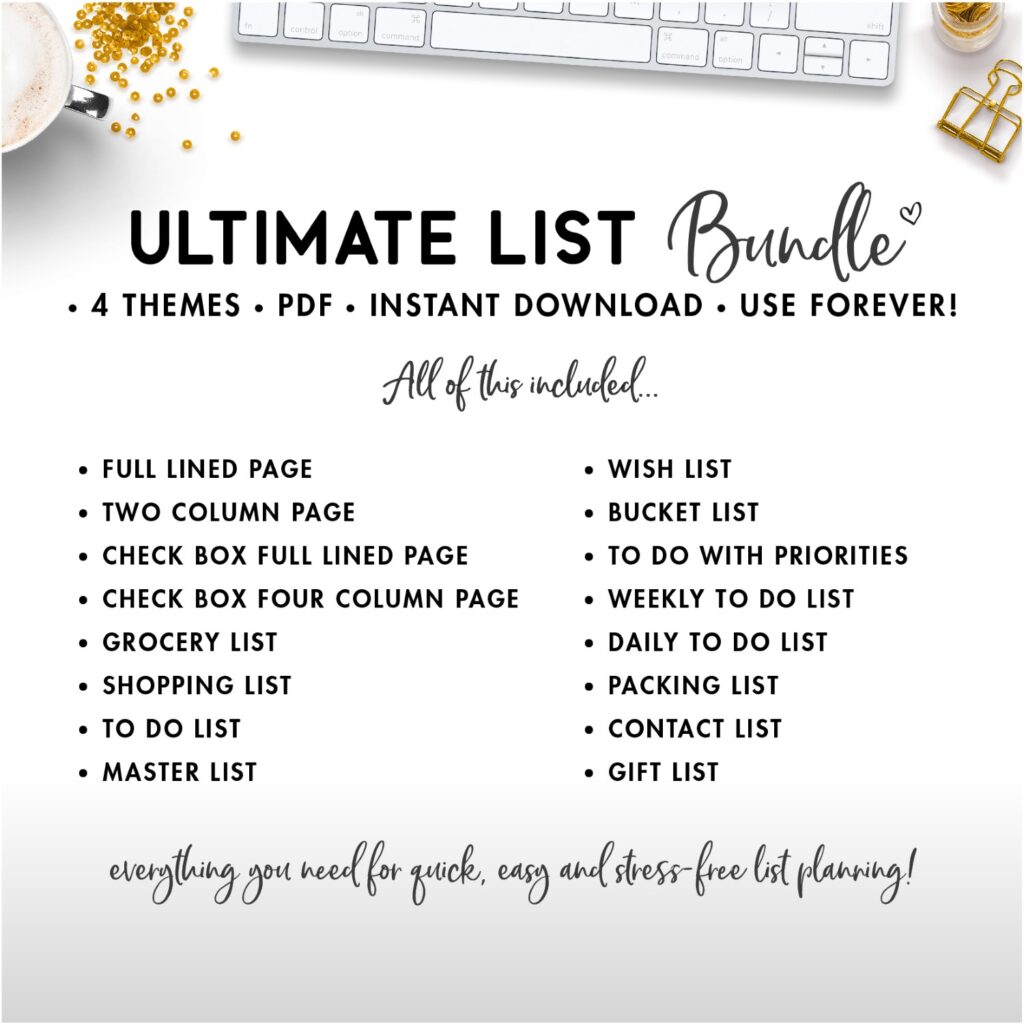 Printable lists in multiple themes
As you can see, these printable lists come in different themes, all included in the bundle. There's the classic minimalist theme, cursive theme, cute soft theme, and the very popular botanical theme.
So you can change up your list pages to keep things fresh or stick with one theme for all of your lists and planner pages. The choice is yours!
How to use our printable lists for the best finish
Resize it – Our list template pages are made for US Letter sized paper. But you can easily resize our list templates to fit any paper size and binder. It's so easy to make them bigger or smaller to fit into your choice of binder – find out how here.
Print it – We recommend using nice quality paper for printing our planners and list pages. This paper is a good weight and works with inkjet and laser printers, the ink looks crisp and clear giving your printed planners that shop bought look. The paper also holds up well as you use your planner throughout your daily life.
Style it – Style your list pages! Put them in your favorite ring binder, notebook binder or even bind your own with a paper punch binder. Accessorize your planner pages with stunning stickers, unique paper clips, and stylish dividers and tabs. Find out how to make printable lists match your style right here!
Snap it – Take a photo of your list pages and tag us on Instagram! We love to see how you use our planner pages!
Get the Printable Lists Template Bundle
Lists really are a great way to kick-start your productivity and organization. Get on top of your tasks, projects, and errands with this amazing collection of printable lists in our list template bundle.
If you like this list pdf bundle, then check out the rest of our awesome planner printables in our shop, we've got printables you'll love for every aspect of your life!