Bucket lists are a great way of writing down your dreams, goals, crazy things you want to try, and stunning places you want to see. A printable bucket list template can be an inspirational and motivational tool to get you to work harder, try better and go for the things that matter to you.
Many people have a bucket list. Whether they complete them or not is another story. It all comes down to how bad you want it and making time for it in your life.
I personally don't have a bucket list right now, but I did when I was younger. It was full of places I wanted to visit, some silly stuff I wanted to do, and other things but this was just stuff I dreamed of and never honestly strived for.
Now that bucket list of mine from 10 years ago is totally irrelevant. My priorities and my mindset have changed. My only goal right now is to grow my business but maybe I'll create a bucket list after I've reached my goal. I'll let you know!
You can have a bucket list at any age, at any stage of your life. It's nice to have something that gives you hope and ambition, something to look forward to other than what you deal with in your daily life.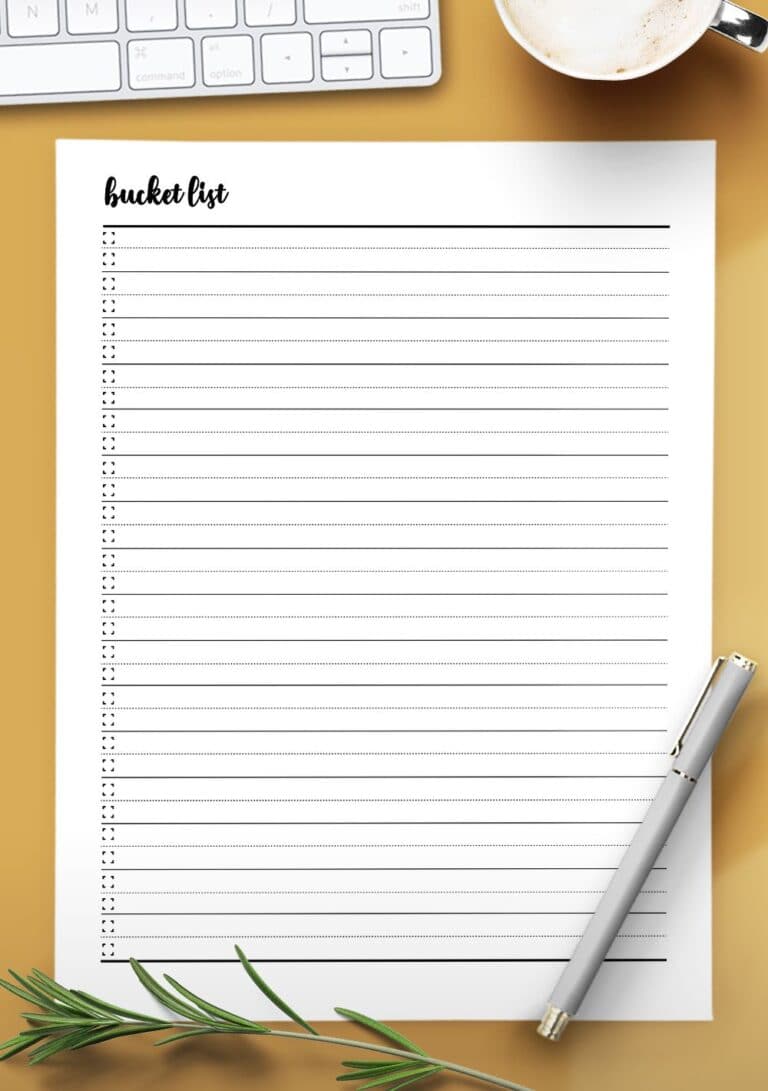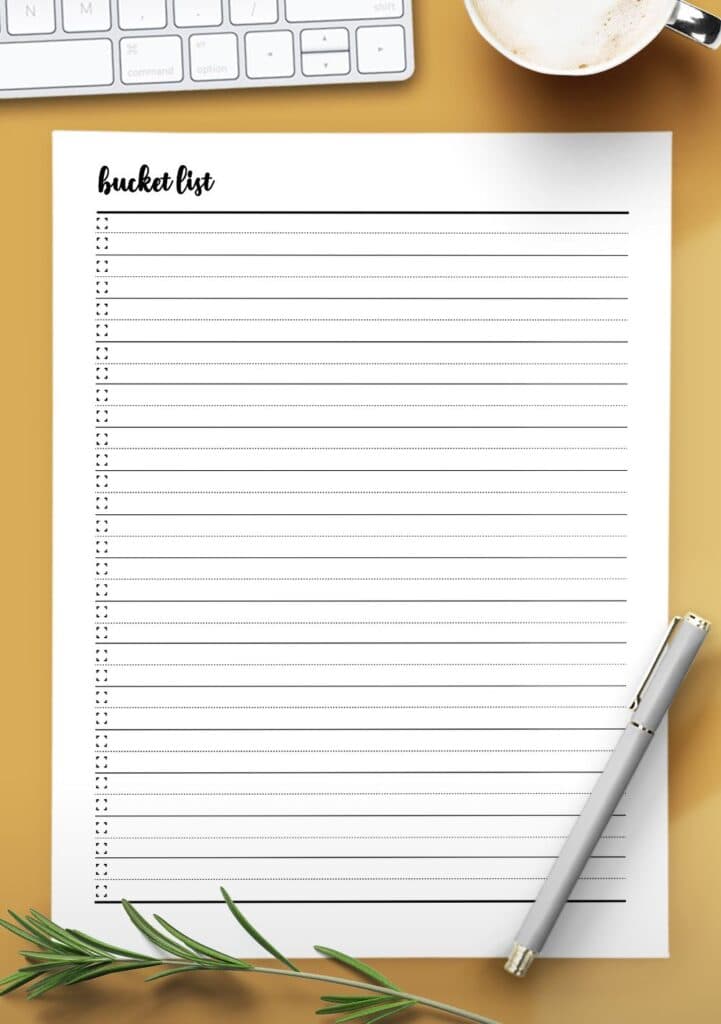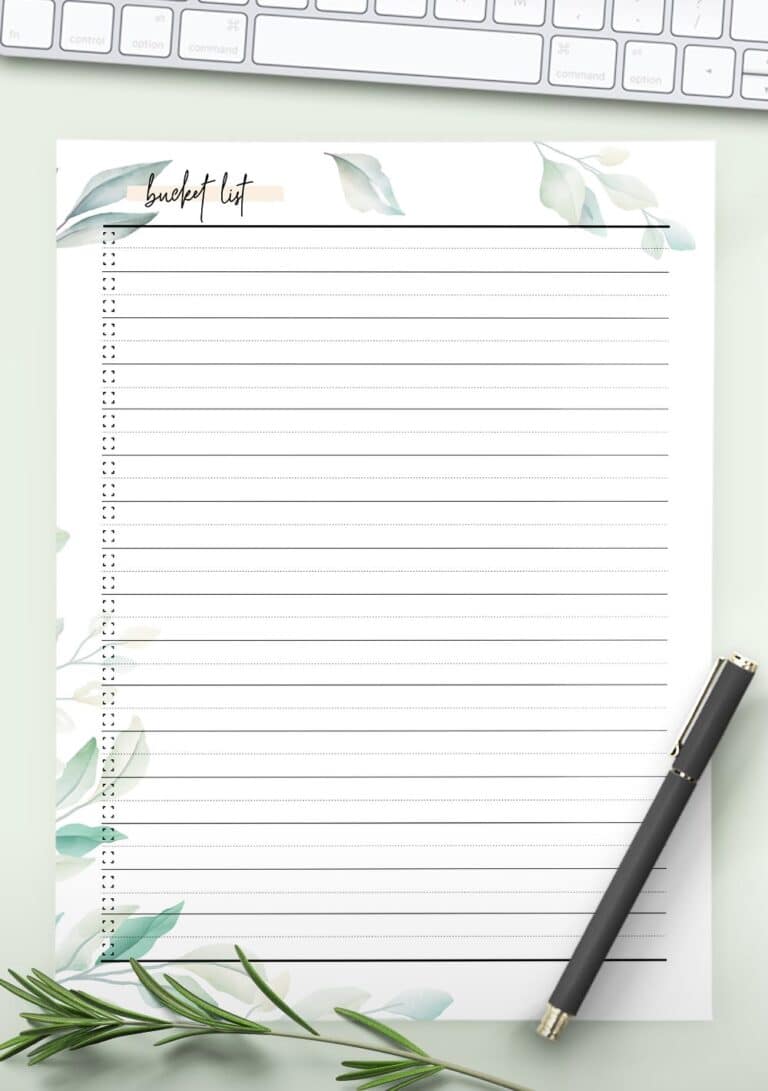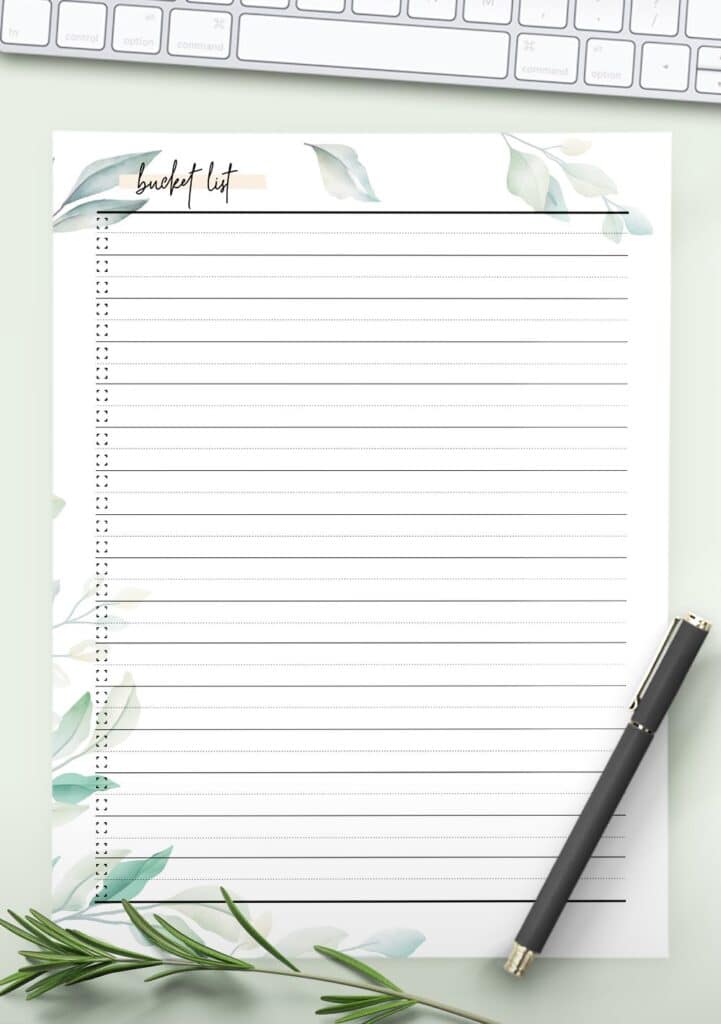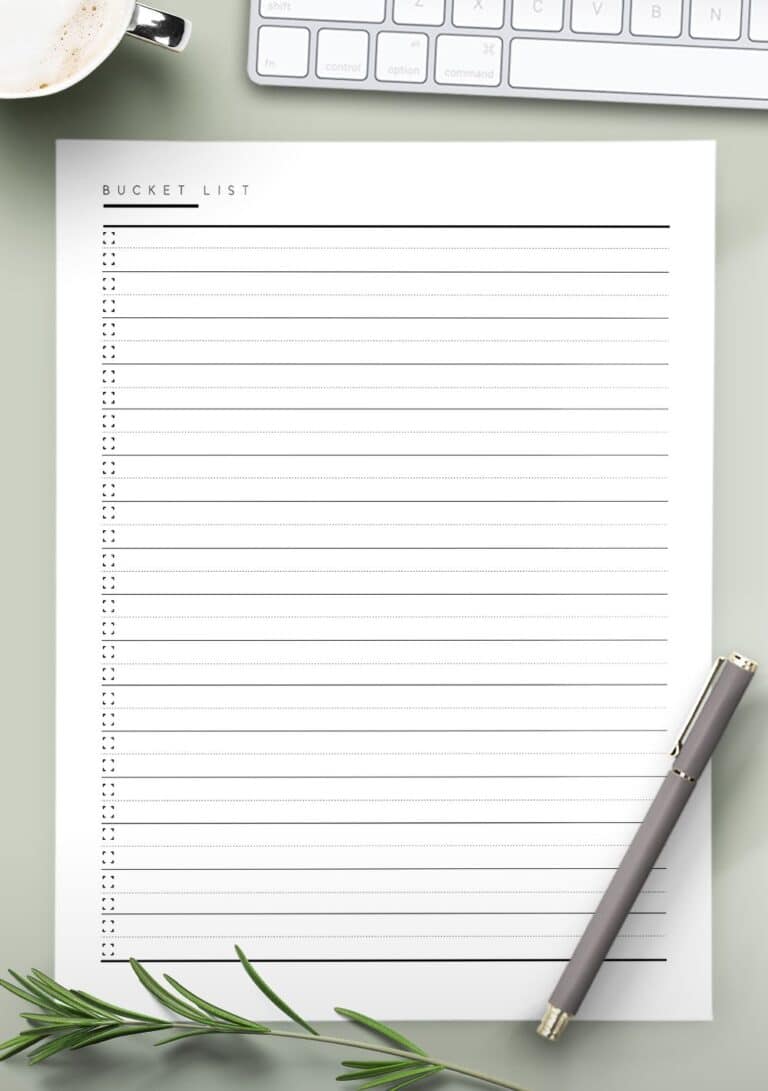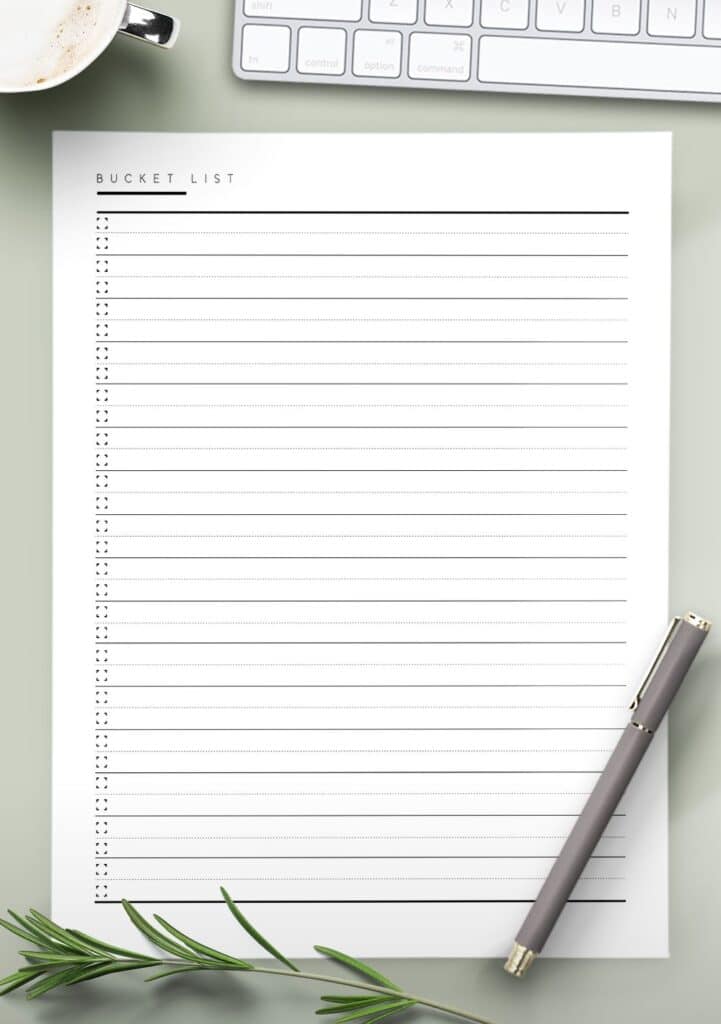 A bucket list doesn't need to be anything fancy. It is simply a list with all of your amazing dreams and hopes written down on it. You can decorate it yourself, keep it simple, fold it up and keep it in your wallet.
But we wanted to create an attractive printable bucket list template for you and so we did. Except we designed three different versions, so you'll be motivated to set some goals and dreams!
You can get this printable bucket list template in different styles. Pick the one that suits your personal style and planner best!
Some people appreciate things more if they are designed well and tend to stick to them.
If you are someone who loves the idea of using stylized lists then I recommend you check out our Printable List Templates bundle. It features a ton of different list templates in four different styles – botanical, cursive, soft, and classic. It's a great bundle that you don't want to miss out on if you love list-making!
How to use our planners for the best finish
Resize it – Our printable planner inserts are made for US Letter sized paper. But you can easily resize our planners to fit any paper size and binder. It's so easy to make them bigger or smaller to fit into your choice of binder – find out how here.
Print it – We recommend using nice quality paper for printing our planners and planner pages. This paper is a good weight and works with inkjet and laser printers, the ink looks crisp and clear giving your printed planners that shop-bought look. The paper also holds up well as you use your planner throughout your daily life.
Style it – Style your planner! Put them in your favorite ring binder, notebook binder, or even bind your own with a paper punch binder. Accessorize your planner with stunning stickers, unique paper clips, and stylish dividers and tabs. Find out how to make printable planners match your style right here!
Snap it – Take a photo of your planners and tag us on Instagram! We love to see how you use our planner pages!
Get the free printable bucket list template
To get the printable bucket list template for free, use the button below to visit our product page. Use the coupon code displayed to get it for free.
Remember to look through the rest of our planner printables, we've got printables for every aspect of your life!
Find 100's more useful planner templates that you'll love
Some of our recent planner templates. Find many more Printable Planner Templates that will help you get on top of your life with ease. You'll love them.
Follow World of Printables on Pinterest for more