Use these Food Journal Printables to keep track of what you eat and drink along with any other information. There are 16 different styles available to print for free.
A food journal printable is designed to help you to track your daily food intake. You'll find space to record your meals, snacks, drinks, and any other relevant information such as portion sizes, calories, and nutritional content.
Why you should use a food journal printable
You can use these food journal printables for a variety of reasons, including weight loss, managing food allergies or intolerances, identifying food triggers for digestive issues, tracking macronutrient intake, and improving overall nutrition.
Keeping a food journal can help individuals become more mindful of their eating habits, identify patterns and trends in their food intake, and make more informed decisions about their diet.
Printable food logs can be used by anyone who follows a specific diet plan or has food allergies, and they're also useful for anyone who has a medical condition such as diabetes.
If you are someone who is seeking to improve your health and nutrition, using a printable food diary is a great way to keep track of what you're eating to help you get a better picture of your nutritional intake.
If you're a fitness enthusiast or athlete you can also find these useful for tracking your macronutrient intake.
Food journal printables
Food journal printables are available for free and can be printed out and used as needed. You can also import them into your favorite digital planner.
Use these food journal printables to keep track of the food and drinks that you're consuming. You can also use these in combination with our calorie tracker templates to help you reach your weight goals.
Get the free printable food journals
These food journal templates are so simple to use and come in many different styles. You can easily mix and match these with any of our other free printables!
You can also find food journals included in our Meal Planner bundle which has a huge number of useful templates to help you plan your meals and eat healthily.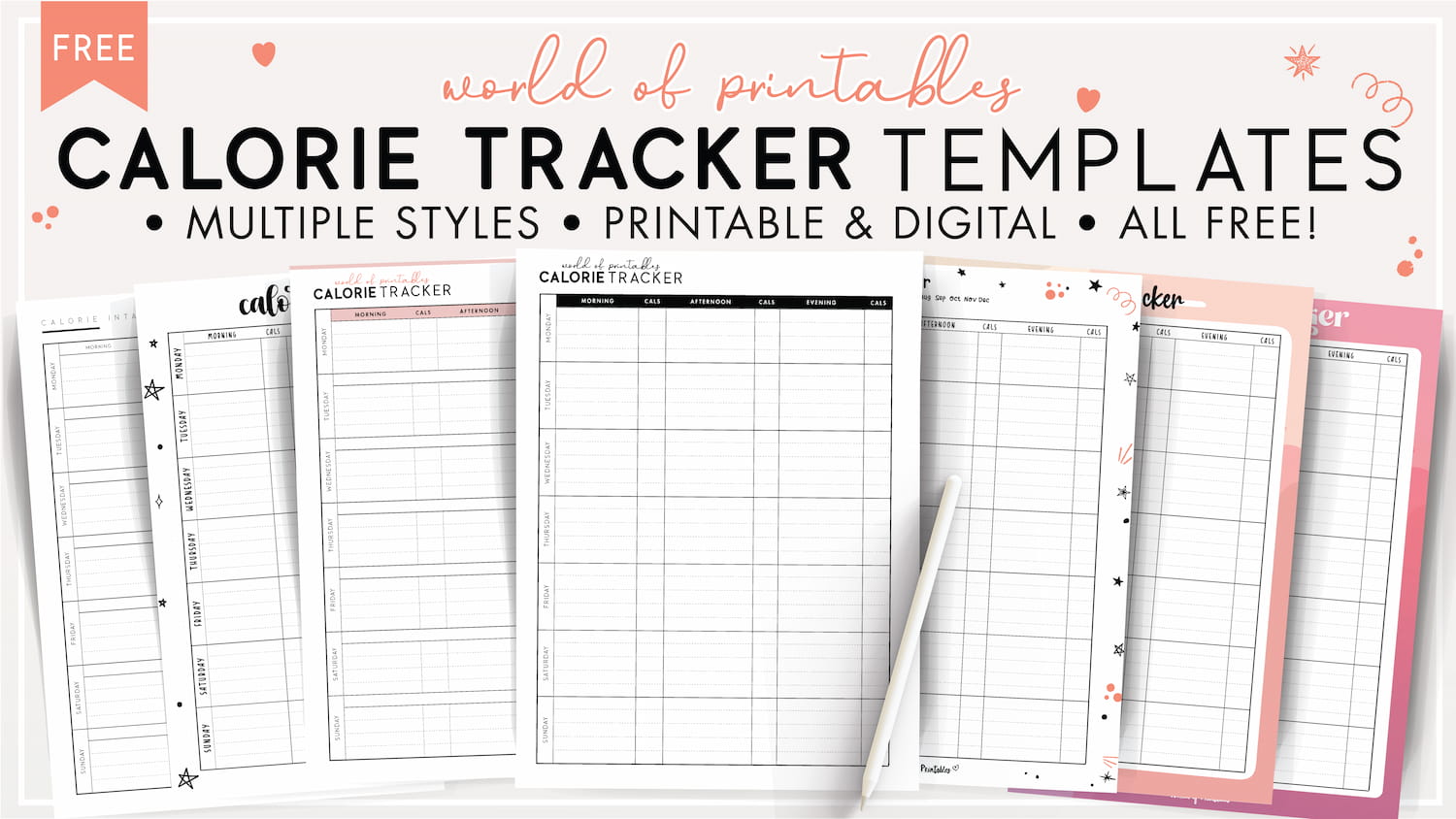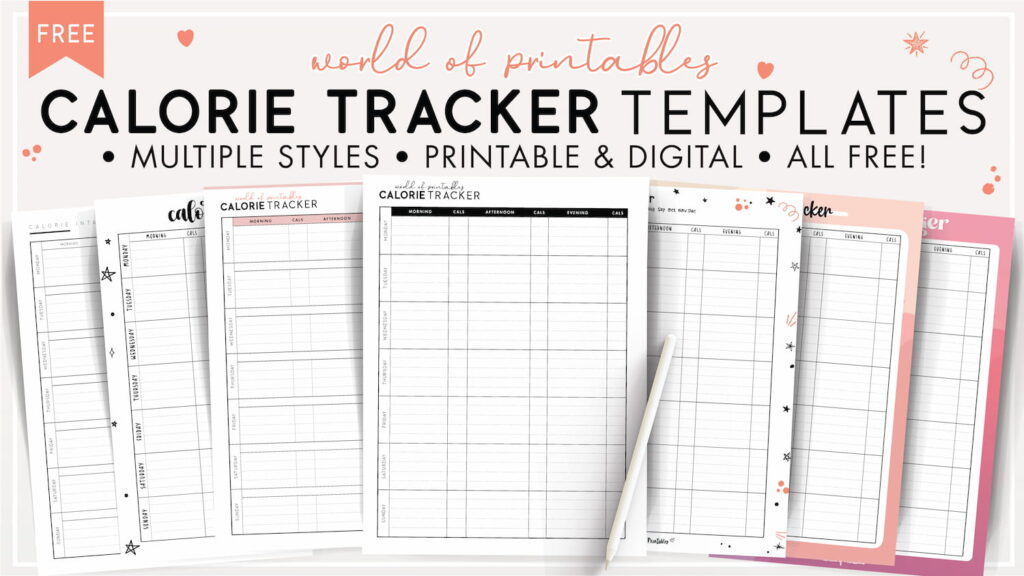 Print it! – Our templates look so good when printed on this bright paper. If you like keeping a planner, especially one you print at home, then make your pages look amazing by using the best paper for planner pages.
Remember to look through the rest of our printable templates, we've got everything you need for every aspect of your life!
More printables for the kitchen
We have fridge, freezer, and pantry inventories that will help make food prep a breeze. Meal planning isn't just about saving time, it's about saving money too, so make sure you keep an eye on what's in your kitchen before you head to the grocery store.
You will also find these printables useful for your kitchen binder:
Favorite Recipes
Kitchen conversion charts
Monthly meal planners
More free meal planner templates
Some of our recent meal planner templates. These will help you organize your meals for the week ahead.
---
You might also like…
Did you know we have thousands of planner templates that you can also use for free?
More awesome free printables and templates
Why buy printables, planners, and templates when you can save money and get high-quality ones for free?!
We've got a huge range of templates for every aspect of your life. Be sure to check them out and find the ones you need.
Our free printables and templates are the perfect option for adding that little bit extra to your planner, bullet journal, or binder. You can even import them into your favorite digital planner.
Be sure to grab as many freebies as you can while you're here.
We think you'll find these very useful:
Many more planner templates are available to use and print for free.
---
Follow World of Printables on Pinterest
COPYRIGHT
These designs are for personal use only and are the copyright of World of Printables – you cannot redistribute, reproduce, or resell, although you can link back to our website.