If you want a calendar that is feminine, stylish and looks incredible then this 2022 year calendar is the one for you.
This 2022 calendar has been beautifully created for those who love beautiful typography and simple but stylish design.
This calendar has always been one of my favorites and it has never failed to look incredible and be super useful, which is why we've updated it for 2022.
I personally love to scale this calendar up and frame it for my workspace. If you want to resize your calendar then you can learn how to do that by using this guide.
We also have some really cool style options for making your calendar more than just a calendar.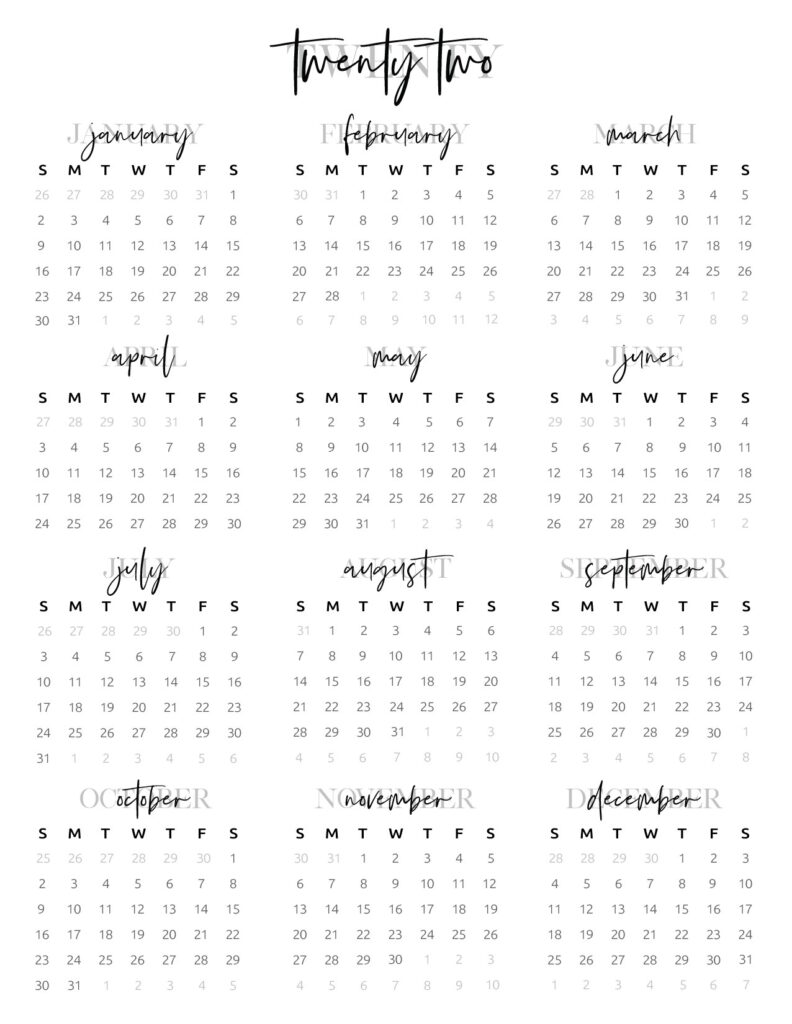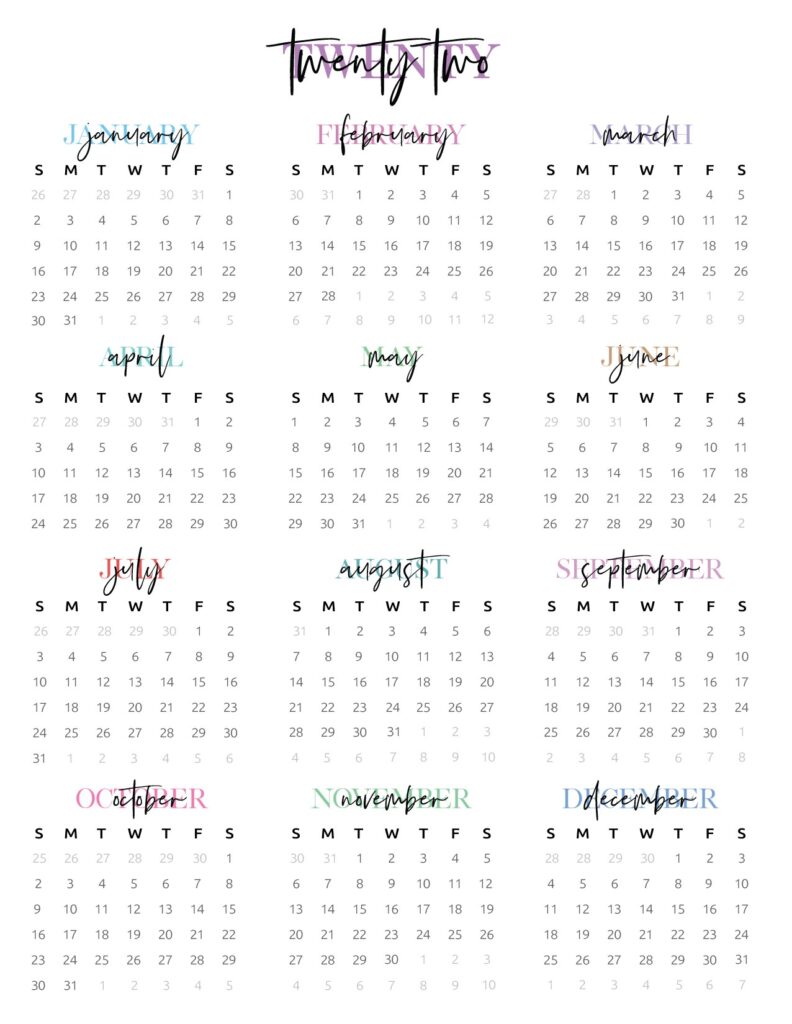 Free Printable Colorful 2022 year calendar
To get the printable 2022 year calendar, simply open the images above and save them to your device. Then print out and you're done!
Get the calendar template by clicking the image above. If you are looking for another calendar for 2022 then see our huge range of free printable 2022 calendar templates.
There are so many lovely ways to use this calendar from resizing it to fit your paper size or planner or even styling it to create a wall piece.
The great thing about our free printable calendars is that you can mix and match! You don't need the same style all year round, you can simply come back and get a different calendar each month.
More Free Printable Calendars from World of Printables
If you liked this post and this printable 2022 year calendar template, go ahead and hit the Pin button below, as it really does help us in so many different ways and is a great way to save for later.
Remember to follow us on Pinterest or Instagram to see our latest free printables that you're gonna love.
Also, remember to check out our huge range of printable calendars and if you like to plan your days, weeks and months, then be sure to grab some of our free printable planners – we've got more than anyone else and they're totally awesome too!
Thank you so much for visiting!
If you are new here please subscribe as we make new printables often and we'll keep you notified from time to time with our best new free printables.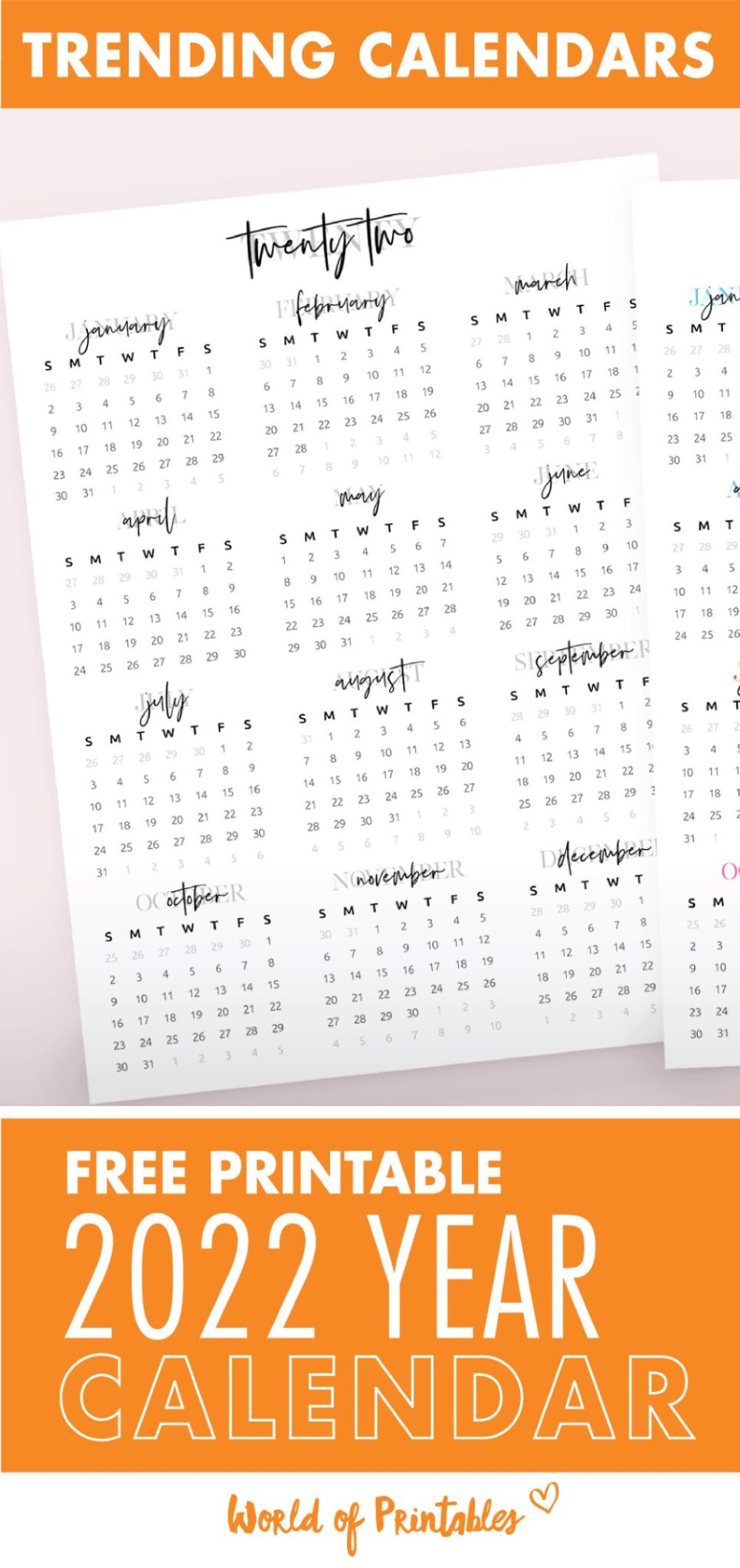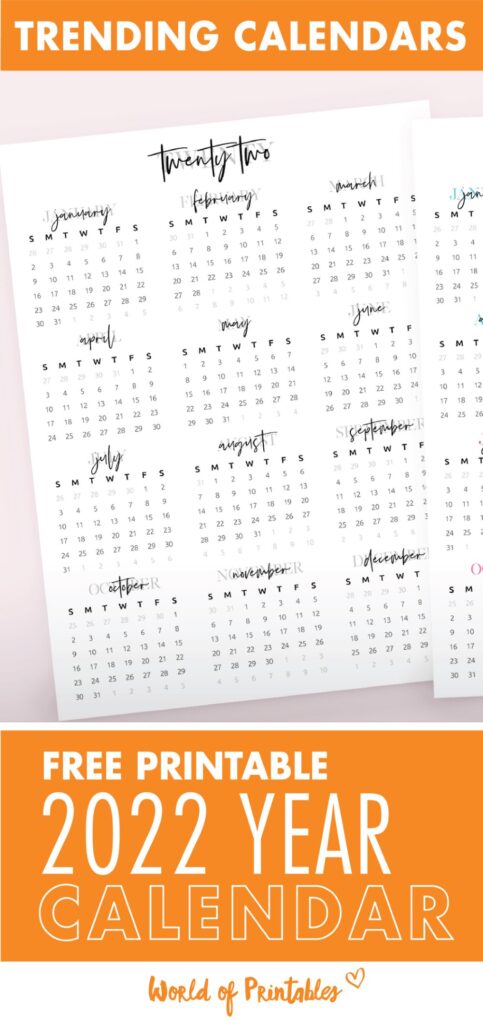 Follow World of Printables on Pinterest