Use this printable to do template to help you plan the things you need to do, whether that's the things that need done today, or things that need done for a specific event. Either way, you can list all of the things that need done on this simple to do template.
If you need added space in your planner to write down any tasks or priorities then this is a great option.
The to do printable is an undated space for you to organize your to do list into priorities and other tasks.
You can use this to give you an overview of monthly, weekly or daily tasks or even tasks that relate to a specific thing.
The flexibility of this printable to do list means you can use the pages in a personal planner, business planner, or any kind of planner!
You could even put this in the front of your meal planner and add tasks such as 'meal prep, buy ingredients, look at vegan recipes'. 
It's a to do planner page without restraints and it is the perfect printable for any planner you might have.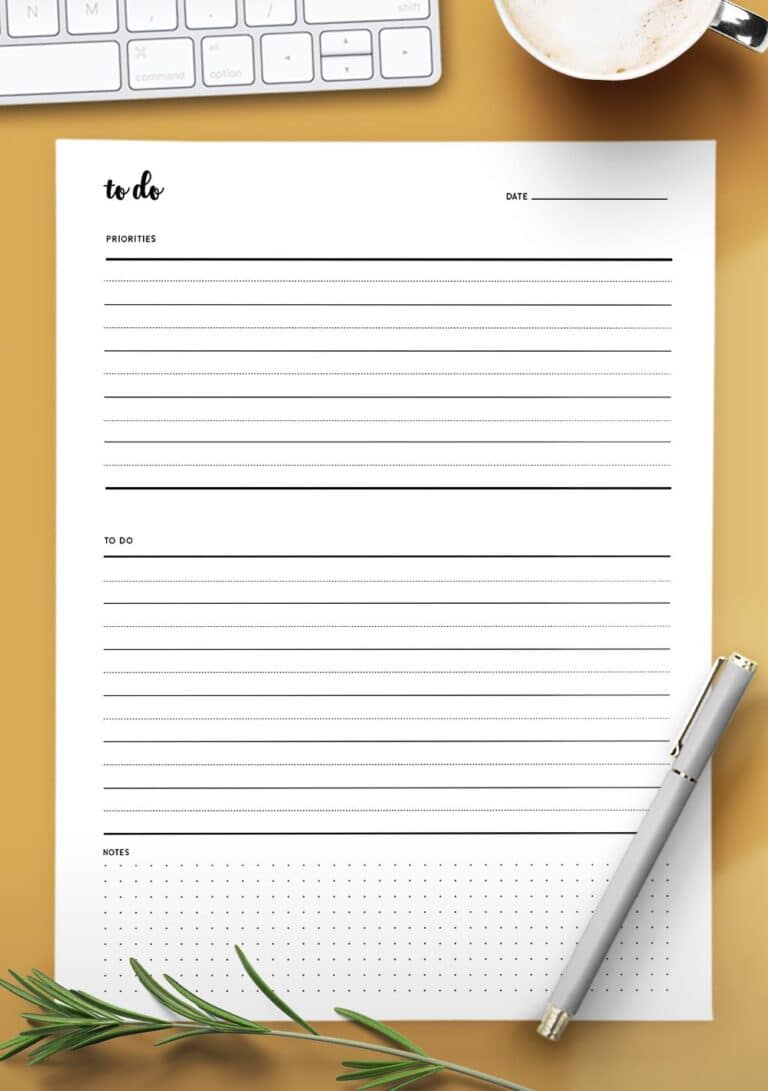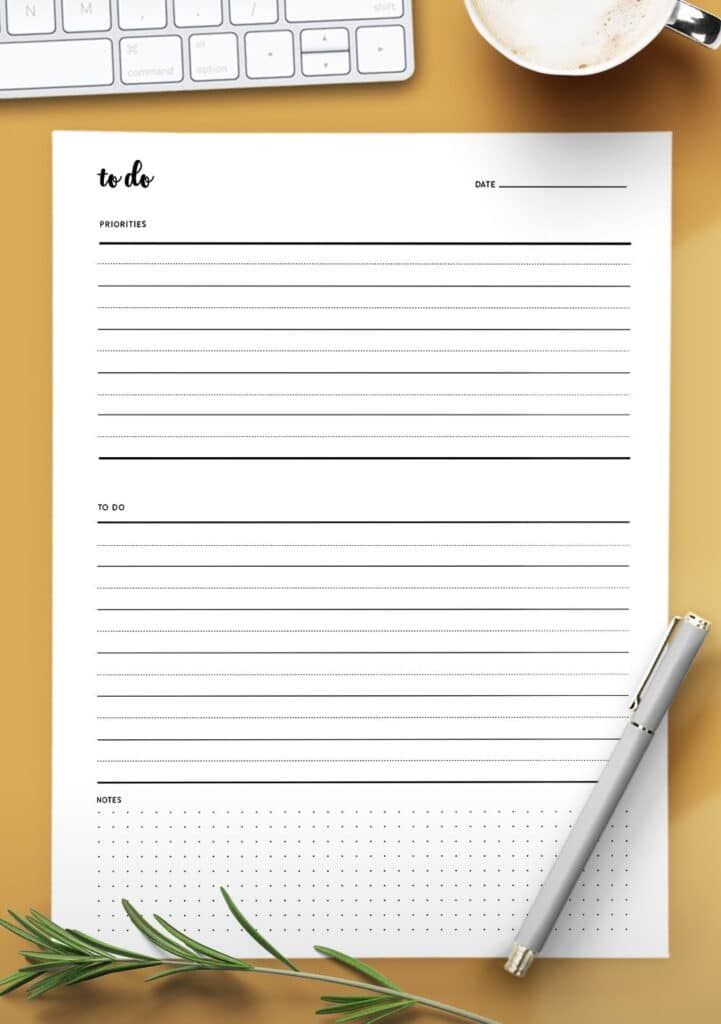 How to use this template
I normally use this template most working days. It's such an easy way to plan the tasks for the day.
I usually start by writing the most important things that need done under the priorities section. These are the ones that typically come to mind first as they're often the things you know you need to do that day.
I'll write any other things I need to do under the To Do section and as the day progresses and more things come up, I continue filling up the to do section, while scoring things off that get done as the day goes on.
At the end of the day, there might be one or two things that didn't get done, which I simply pop on to a new To Do list for the next day.
That's what's so great about this to do template, is that you can print off a bundle of them, then grab a copy whenever you need one.
I keep several copies of all of my favorite printables in trays in my studio, which is where I work. I then punch the pages I need and add them to my planner.
I sometimes keep the pages I've completed so that I can look back on them later. I have a separate planner that's full of used planner pages, with dividers for the years.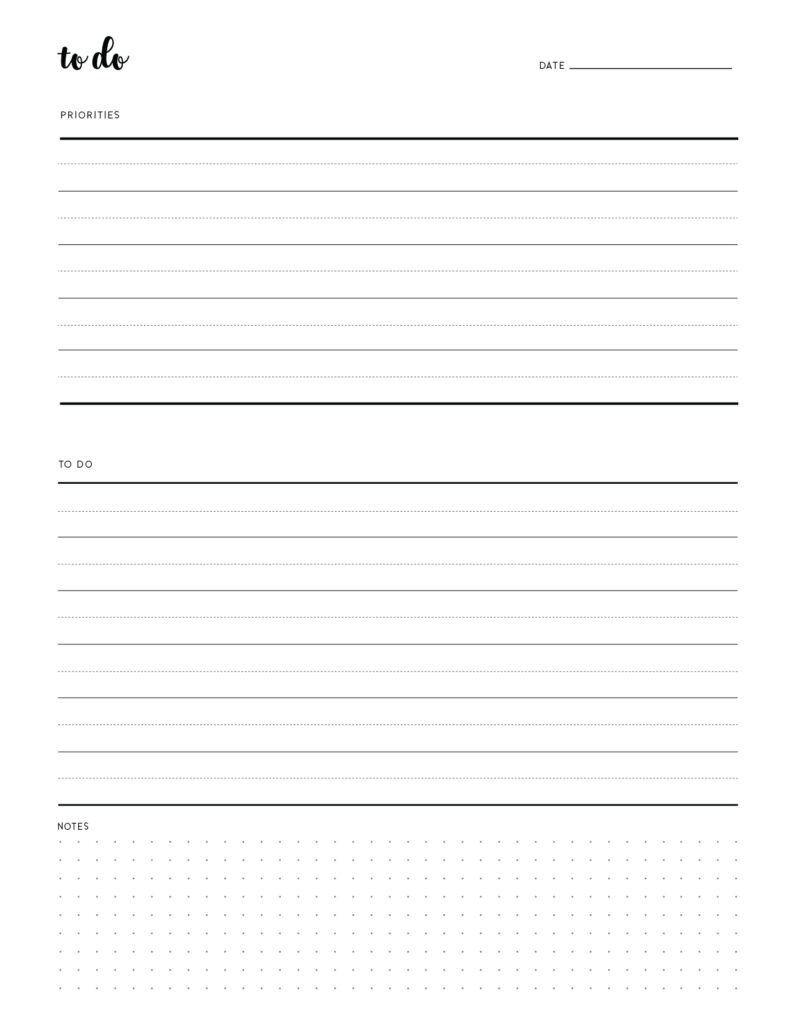 Download – To get the printable to do template for free, click the image above and save to your computer.
If you love lists and want to add more space to your planner then check out this amazing List Bundle. It literally has a list option for anything you need.
Our low cost bundles make it easy for you to get lots of high quality printable templates, perfect for planners, without having to find and download them separately.
How to make printables look awesome
Print it! – Our templates look so good when printed on this bright paper.
These printable templates are designed as 8.5 x 11 pages. TIP: If you want to print using different size paper then simply insert this printable into Canva, set your dimensions to any size you want, then download and print, easy! Full steps in this guide.
Get more awesome templates you'll love for free
If you are looking for more awesome free templates then check out our huge range of printable templates.
We've got printables for every aspect of your life! Just print, plan and you're done!