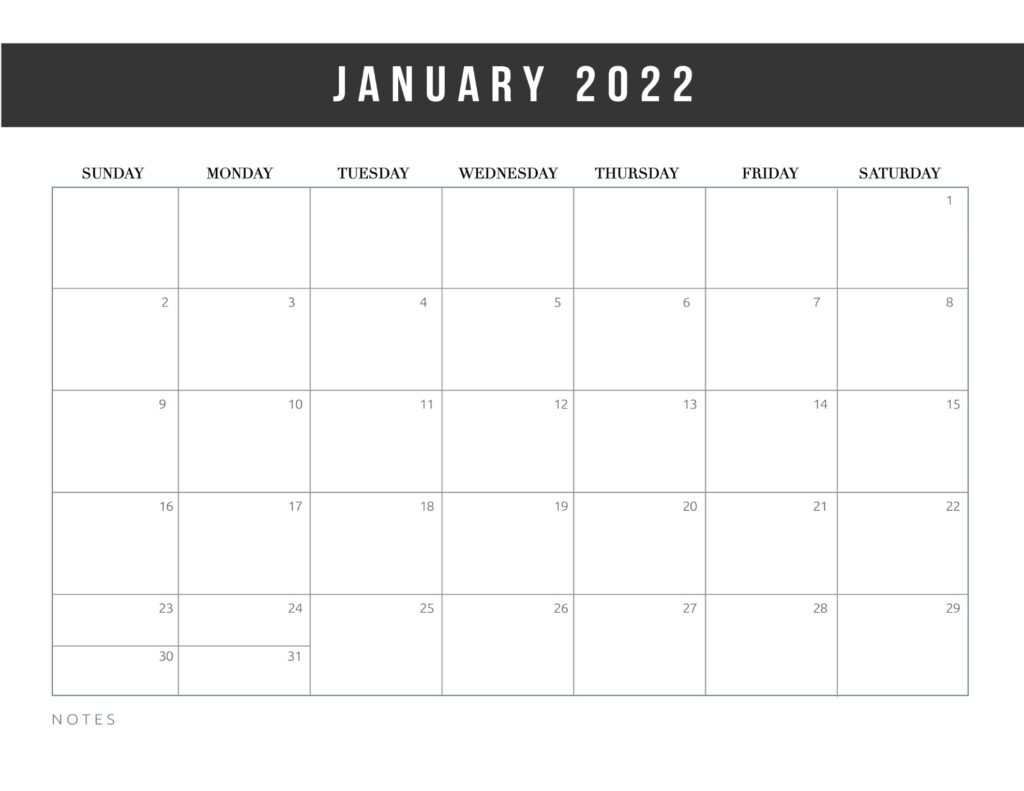 If you want a Free Printable 2022 Calendar Template with a simple design that is perfect for everyone then this is a great option. It's simple and straight to the point.
This calendar doesn't focus on style and looks, it focuses on getting the job done and being a good calendar for what you need.
The simplicity of this design makes it perfect for an office or workspace and it's so easy to use and print.
Just get your printable calendar below, print out and you're done!
To get the calendar, simply open the images below and save them to your device.
Open the following images to print the Free Printable 2022 Calendar Template pages individually.
Get the 2022 calendar template pages
Just choose your printable 2022 calendar pages below, print out and you're done!
See below for instructions and paper recommendations. Also, see more of our stunning range of free calendar printable templates.
The great thing about our free printable calendars is that you can mix and match! You don't need the same style for all year round, you can simply come back and get a different calendar each month.
Simply bookmark our site and come back as often as you want to get many more awesome free printables for everything that you need.
How to make printable calendars look stunning
INSTRUCTIONS
Get the Free Printable 2022 Calendar Template by opening the image above full size for the best quality and saving before printing.
If you are looking for a calendar for 2022 then see our huge range of free printable 2022 calendar templates.
Print it! – Our calendars look so good when printed on this bright paper.
There are so many lovely ways to use this calendar from resizing it to fit your paper size or planner or even styling it to create a wall piece.
More Free Printable Calendars from World of Printables
Some of our recent printable calendars. These will help you stay plan and organize your month ahead.
Browse all of our stylish free printable calendars
---
Find 100's more stylish free planner templates that you'll love
Some of our recent planner templates. Find many more free Printable Planner Templates that will help you get on top of your life with ease. You'll love them.
See all of our free planner templates.
We have 100's of stylish planners that you'll love and they're all free.
---
If you liked this post and Free Printable 2022 Calendar Template, go ahead and hit the Pin button below, as it really does help us in so many different ways and is a great way to save for later.
Follow World of Printables on Pinterest for more