Use these breakfast meal planners to plan ahead each week, helping you save time, and money, and also make healthier choices when it comes to breakfast meals.
We know that breakfast is the most important meal of the day as it helps to kickstart your metabolism and can give your body the nutrients it needs to focus and provide energy.
To help you get the energy, focus, and head start you need in the morning, we've created a printable breakfast meal planner for you to use.
Benefits of using a breakfast meal planner
Using a breakfast meal planner is so easy and can benefit you in many ways. With a breakfast meal planner, you can:
Save time: If you plan your breakfast in advance you will save tons of time. You can prep breakfast the night before, or even make it the night before and store it in the fridge or freezer for the next day. 
Be healthier: When you take the time to plan your breakfast you will be able to choose well-thought-out and healthy options as you won't be rushing in the morning. Be sure to add healthy fats, protein, dairy, and whole grains.
Save money: If you like to eat a proper meal rather than cereal for breakfast, then planning in advance can definitely save you money. You can buy ingredients that can be used across multiple recipes and only buy what you need.
Consistency: Using a breakfast meal planner will help you stick to your plan and stay consistent in your routine. Soon you will be eating healthier and more substantial breakfasts day in, and day out.
Using a meal planner solely for breakfast can really help you hone down on the first meal of the day, giving you space to plan, write notes or jot down a meal idea.
Breakfast Meal Planners
Our breakfast meal planner is so easy to use and offers tons of space for every day of the week. You can use this breakfast meal planner for up to five weeks on one sheet, then simply print another sheet when it is full.
To use a breakfast meal planner, simply choose the template you like and save it to your computer, then print it. You can choose from 14 beautiful designs to suit your style!
You know what they say about breakfast. It's the most important meal of the day! If you're someone who finds breakfast as important as me then you will definitely benefit from using a breakfast meal planner.
Healthy Breakfast Meal Prep Ideas
There are a few breakfast ideas that I simply love and are a go-to for speed, easiness, and taste:
Overnight oats
I love overnight oats and so does my daughter. Overnight oats are so easy to make and you can have fun adding different toppings and flavors for different days. My daughter loves helping me make overnight oats and she takes pleasure in eating what she has helped to make. This is a perfect breakfast to grab on busy mornings and the oatmeal makes it a really filling dish. We love to add bananas and peanut butter to our oats!
Yogurt parfait
You can tell I like my breakfast sweet! I love topping greek yogurt with granola, fruit, and nuts for a healthy and filling breakfast. Make your yogurt parfait in little mason jars and you can take it to go!
Chia pudding
This is a new addition for me, but my goodness, it is lovely. Chia pudding is so creamy and filling and I love adding fruit and nuts to it. This is a breakfast that tastes like dessert.
Egg scramble
If you have the time to cook in the morning then an egg scramble is a good way to go. You can chop veggies the night before such as cherry tomatoes, onions, and bell peppers, and store them in a tub in the fridge. You can also cook bacon or sausage the night before or let it cook as you scramble your eggs. Add spices like paprika, fajita seasoning, or chili powder for a little kick and cheese for gooey goodness! This is great for those who follow keto too.
Avocado Eggs on toast
When I have the time, I love to make this breakfast often. I add mashed avocado to toast, a fried egg, grated cheese, and salsa with a sprinkle of black pepper. It's a definite favorite for me and my husband.
Breakfast Burrito
Breakfast burritos can be filled with your favorite vegetables, and proteins such as tofu or turkey and you can add brown rice for extra filling. Wrap it all up in a high-fiber tortilla and store it in the fridge for the next day. Alternatively, you can freeze them to keep them for longer.
Egg muffins
These are breakfast favorites for meal preppers and are very easy to make. Using eggs, veggies, and protein makes these egg muffins a healthy and nutritious option.
How to use a breakfast meal planner
These breakfast meal planners come with space for you to plan your breakfast every day of the week and it's so easy and straightforward to use. You can plan up to five breakfast meals per day giving you options to choose quickly. This is great if you're following a specific diet and like to shake things up a little in the kitchen!
You can also use this in a way so the columns represent different weeks. The first column is your breakfast meal ideas for week 1 and the second column is week 2 and so on.
More free meals and recipe templates 
What about other meals of the day? Well, we also have lunch meal planners and dinner meal planner templates meal planners too that also come in many different styles and you'll also find our daily meal planners very useful.
If you are at the stage where you want to use meal planning as part of your daily life and really incorporate it into your way of living then we have fantastic meal planner templates that include so many useful and stylish printables. 
It's never too late to start meal planning and it doesn't have to be hard! Get started today!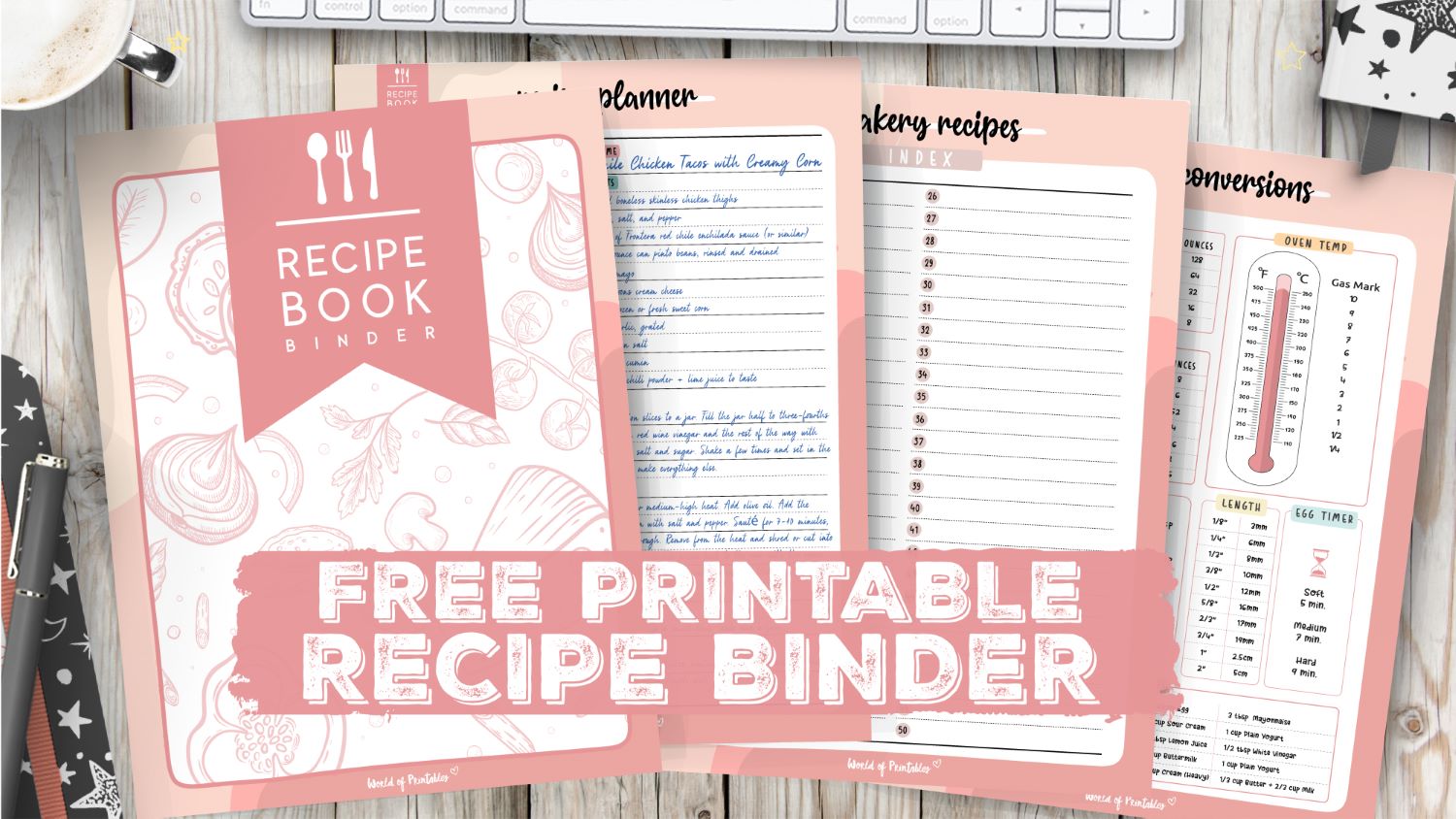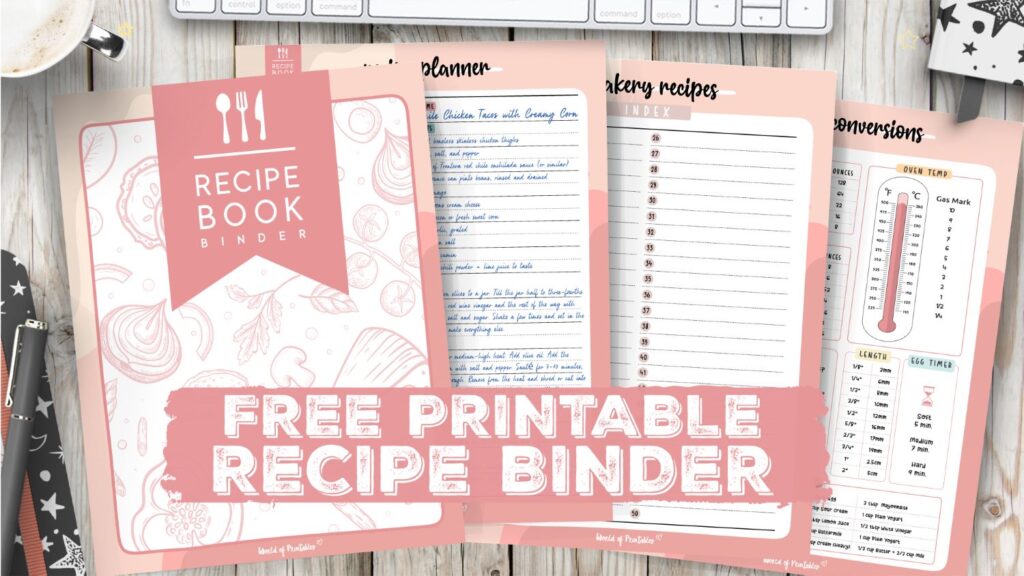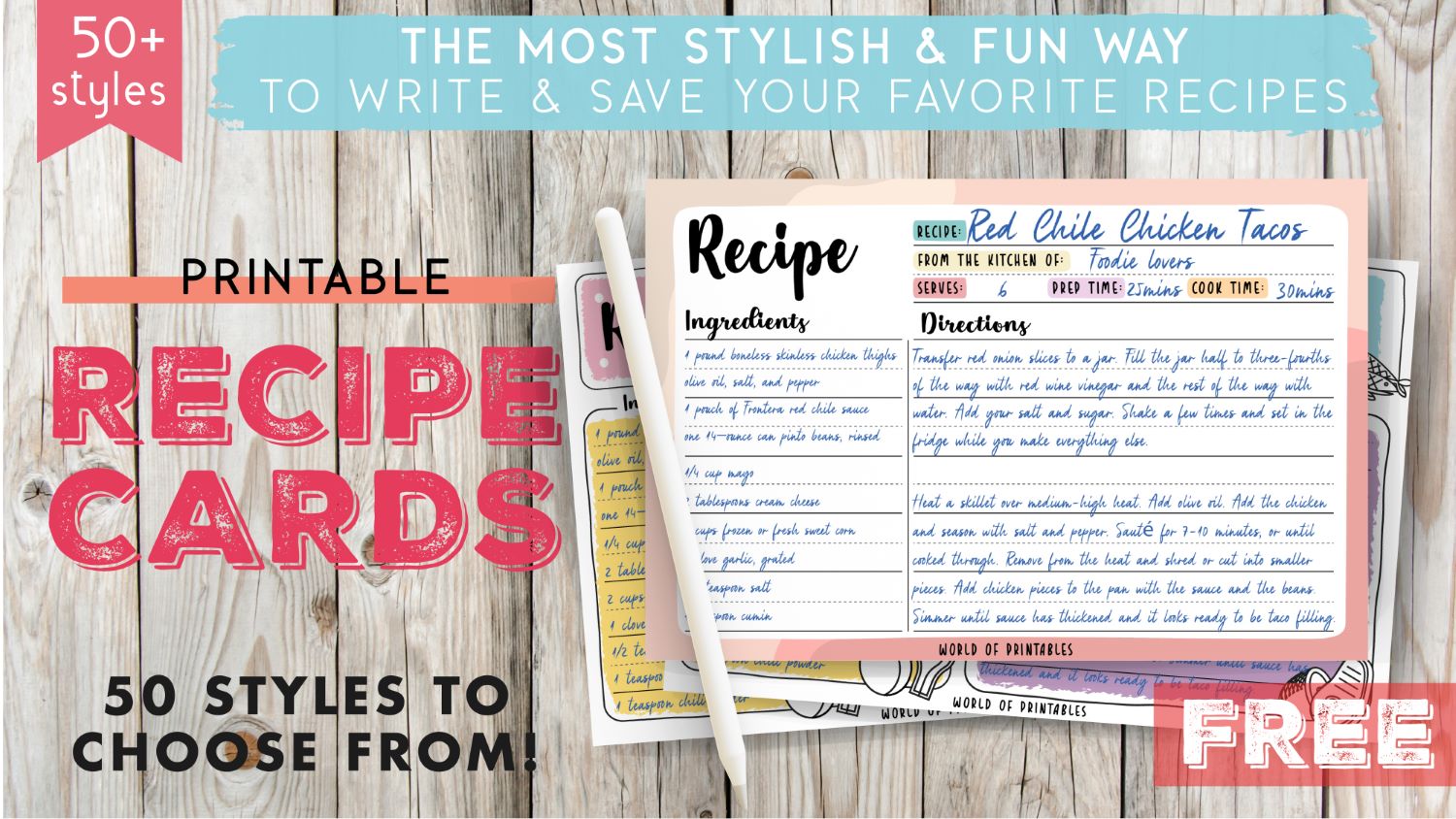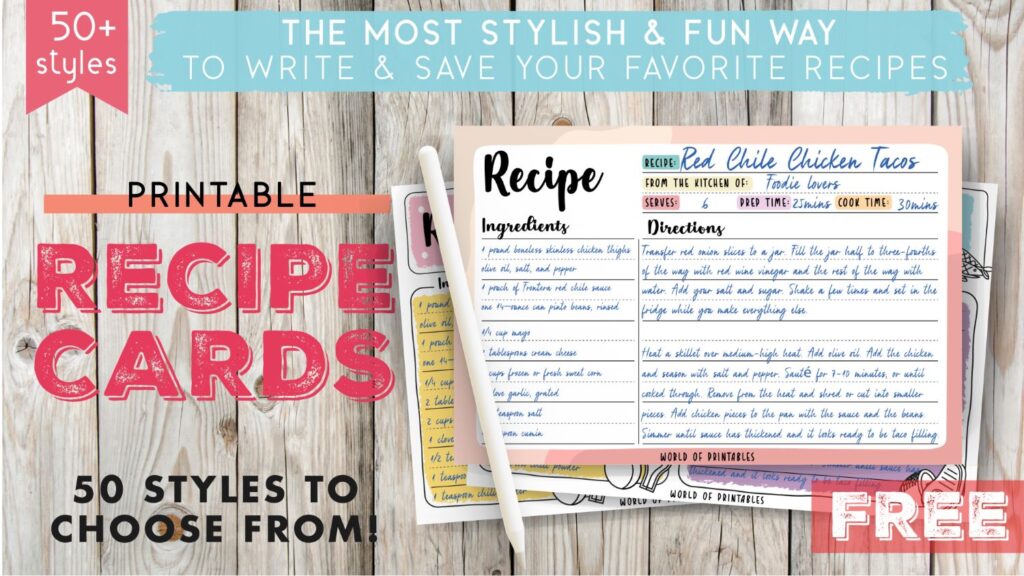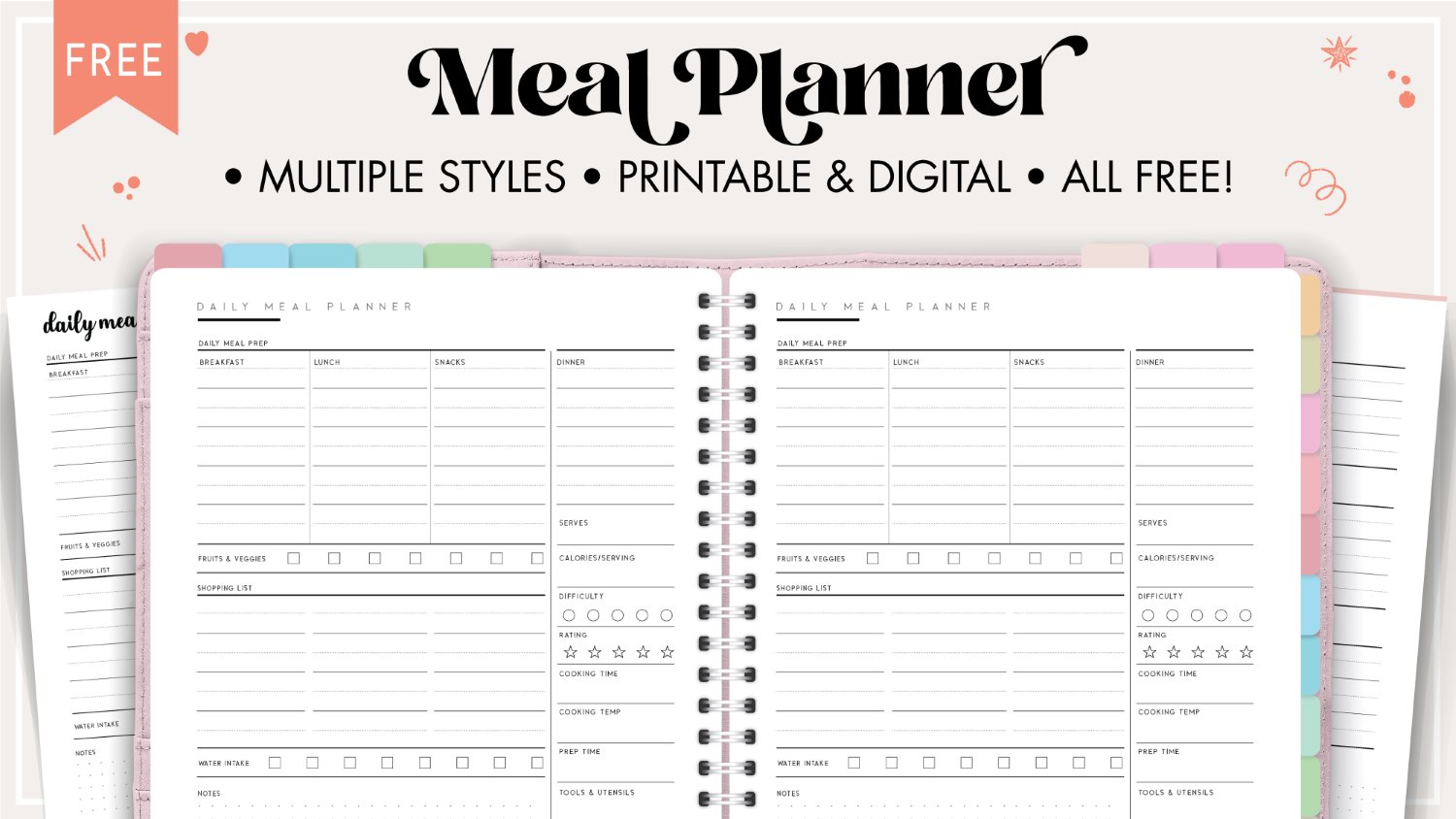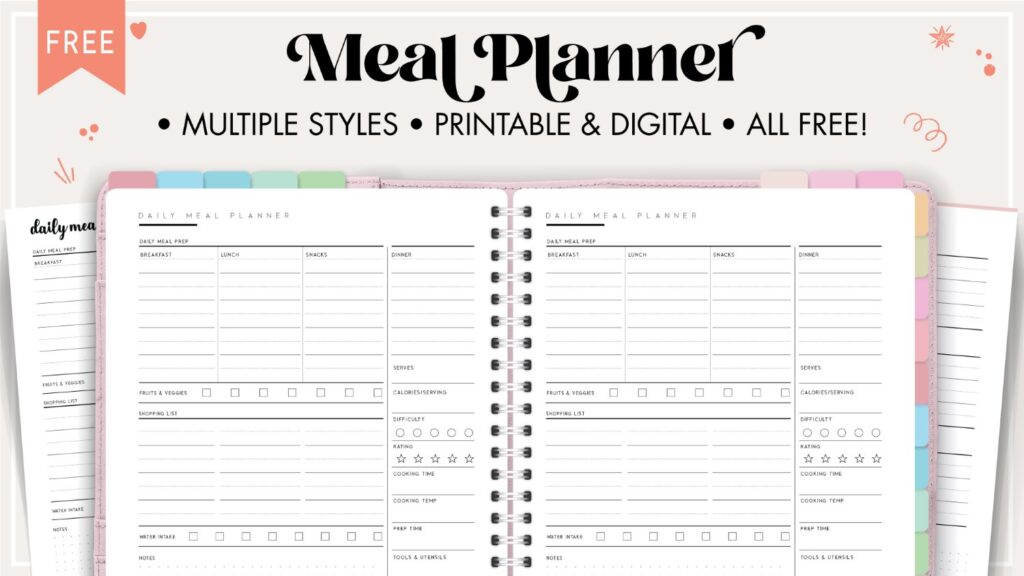 How to use our printable planners for the best finish
Resize it – Our printable planner inserts are made for US Letter sized paper. But you can easily resize printable planners to fit any paper size and binder. It's so easy to make them bigger or smaller to fit into your choice of binder.
Print it – We recommend using nice quality paper for printing our planners and planner pages.
More awesome free printables from World of Printables
Want to build your own planner with amazing free planner pages? Check out these:
These printable templates can also be imported onto your iPad or tablet so you can use them for digital planning and they are available as printable pdfs.
Be sure to grab as many freebies as you can while you're here.
---
Like these freebies?
Get notified of our next monthly free printables – you're gonna love them!
Follow World of Printables on Pinterest