Do you find it hard to know what to make for dinner? Maybe you finish work and the kids are starving and you just need to get something on the table quickly. We've designed these awesome dinner meal planner templates to help take the stress out of weekly dinners by being planned and organized.
Planning ahead is one of the easiest ways of being in control when it comes to dinner time.
If you are a parent, you know what it's like to make a meal and discover one kid doesn't like it and the other kid had his heart set on something else.
Make it clear from the get-go what the meal options are for the week and focus on creating a dinner meal plan that suits all of your family's needs.
We've also got a huge selection of meal planner templates to help you plan every meal for the week ahead, and they're all free!
Dinner meal planner templates
The free dinner meal planner template is a great tool for helping you organize your dinners throughout the week. There is space to list multiple meal options so you can sit with your family and all give your input and choose what suits you best.
Choose your favorite template from the selection below. There are currently 17 different styles to choose from and they're all free to print and use (personal use only). You can also import them into your favorite digital planner.
You can also find a dinner meal planner template included in our amazing Meal Planner Bundle. The bundle features different meal planners, trackers, inventories and so much more to really help you become organized at meal times and in the kitchen.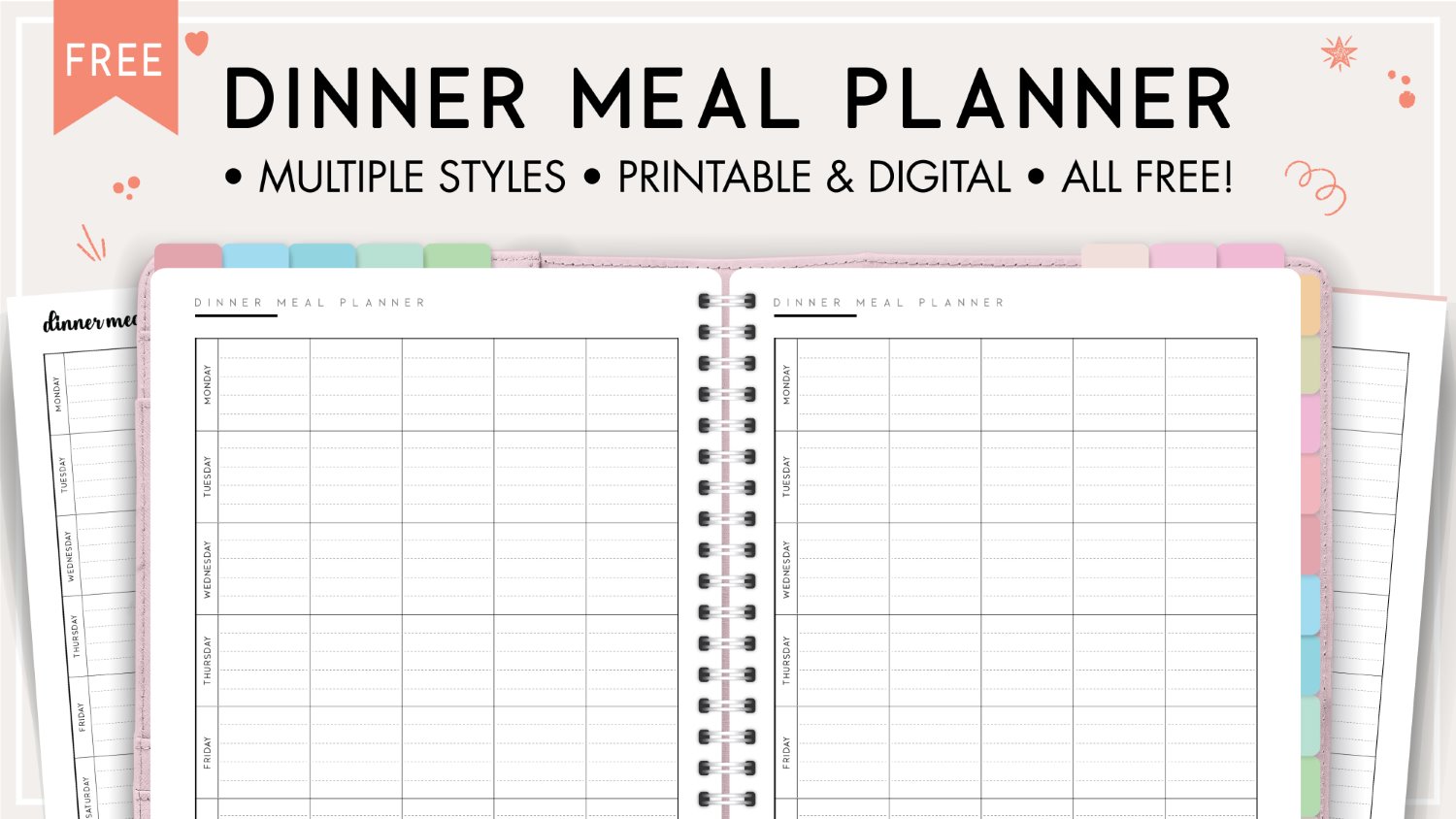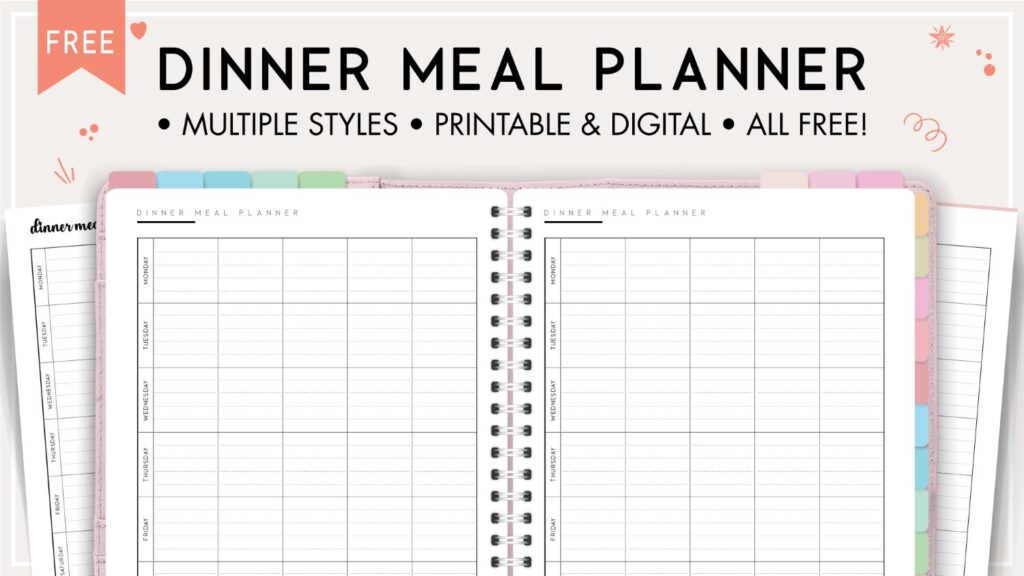 How to use our planners for the best finish
Resize it – Our printable planner inserts are made for US Letter sized paper. But you can easily resize printable planners to fit any paper size and binder. It's so easy to make them bigger or smaller to fit into your choice of binder.
Print it – We recommend using nice quality paper for printing our planners and planner pages.
Style it – Style your planner! Put them in your favorite ring binder, notebook binder or even bind your own with a paper punch binder. Accessorize your planner with stunning stickers, unique paper clips and stylish dividers and tabs. Find out how to make printable planners match your style right here!
Snap it – Take a photo of your planners and tag us on Instagram! We love to see how you use our planner pages!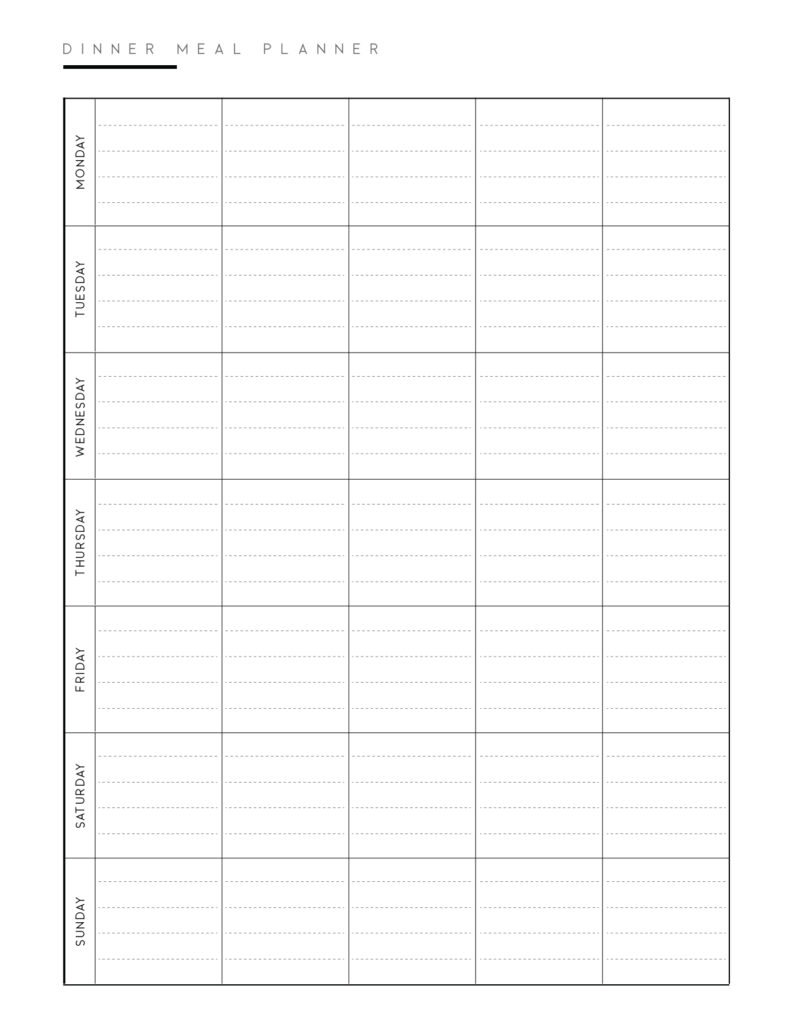 Remember to look through the rest of our planner printables, we've got printables for every aspect of your life!
More free meals and recipe templates
What about other meals of the day? Well, we also have breakfast meal planner templates and lunch meal planners too that also come in many different styles and you'll also find our daily meal planners very useful.
If you are at the stage where you want to use meal planning as part of your daily life and really incorporate it into your way of living then we have fantastic meal planner templates that include so many useful and stylish printables.
It's never too late to start meal planning and it doesn't have to be hard! Get started today!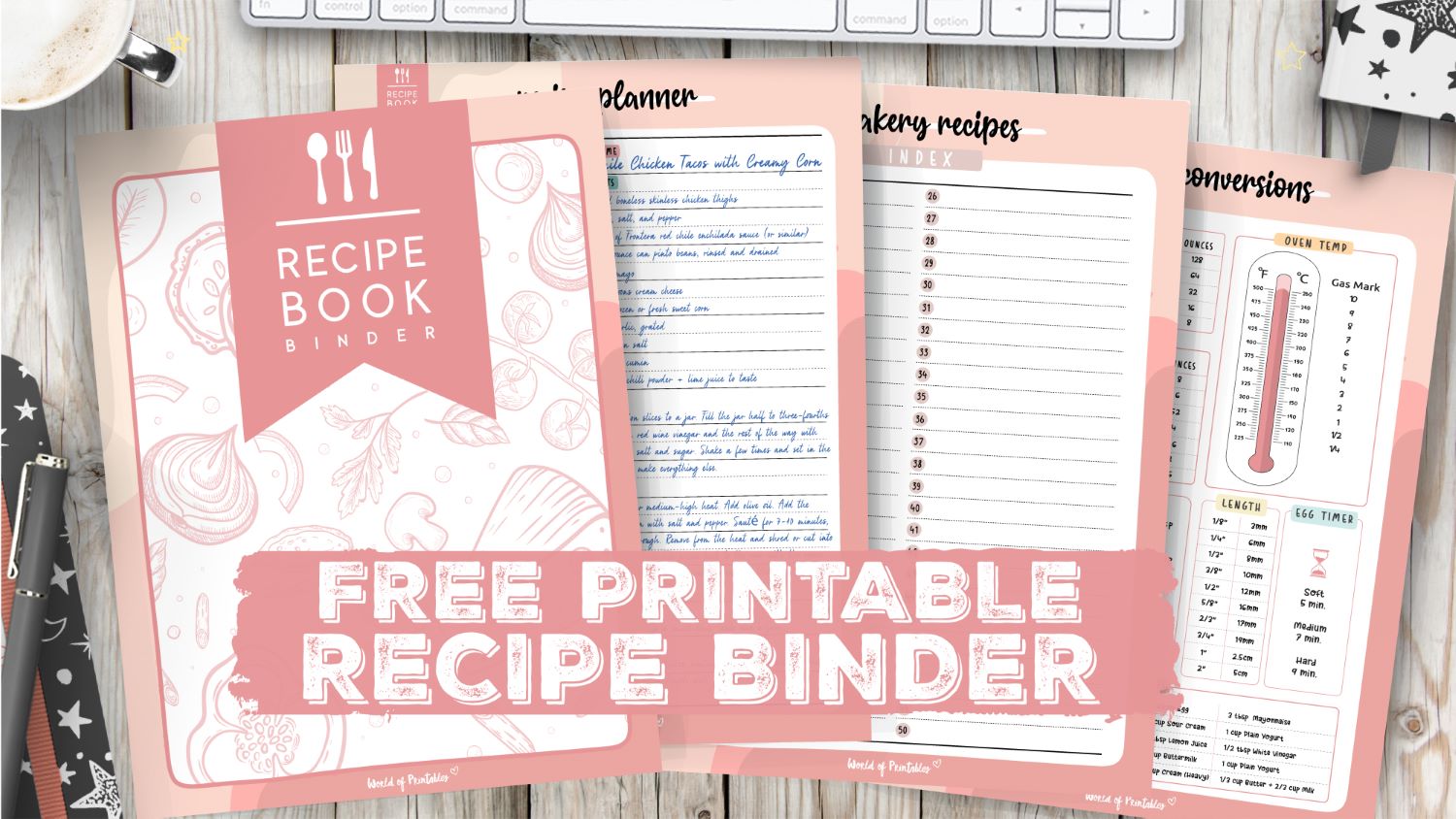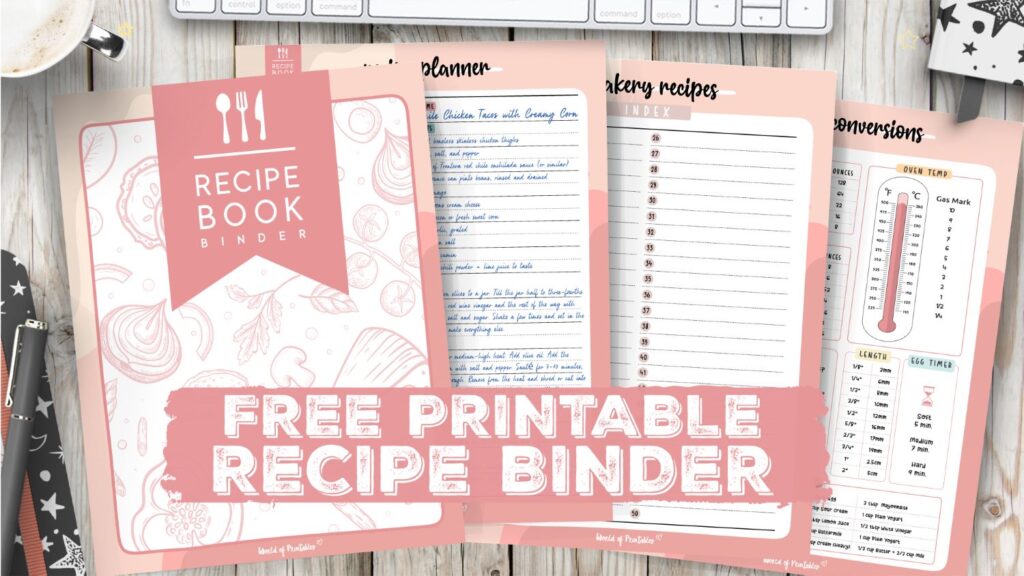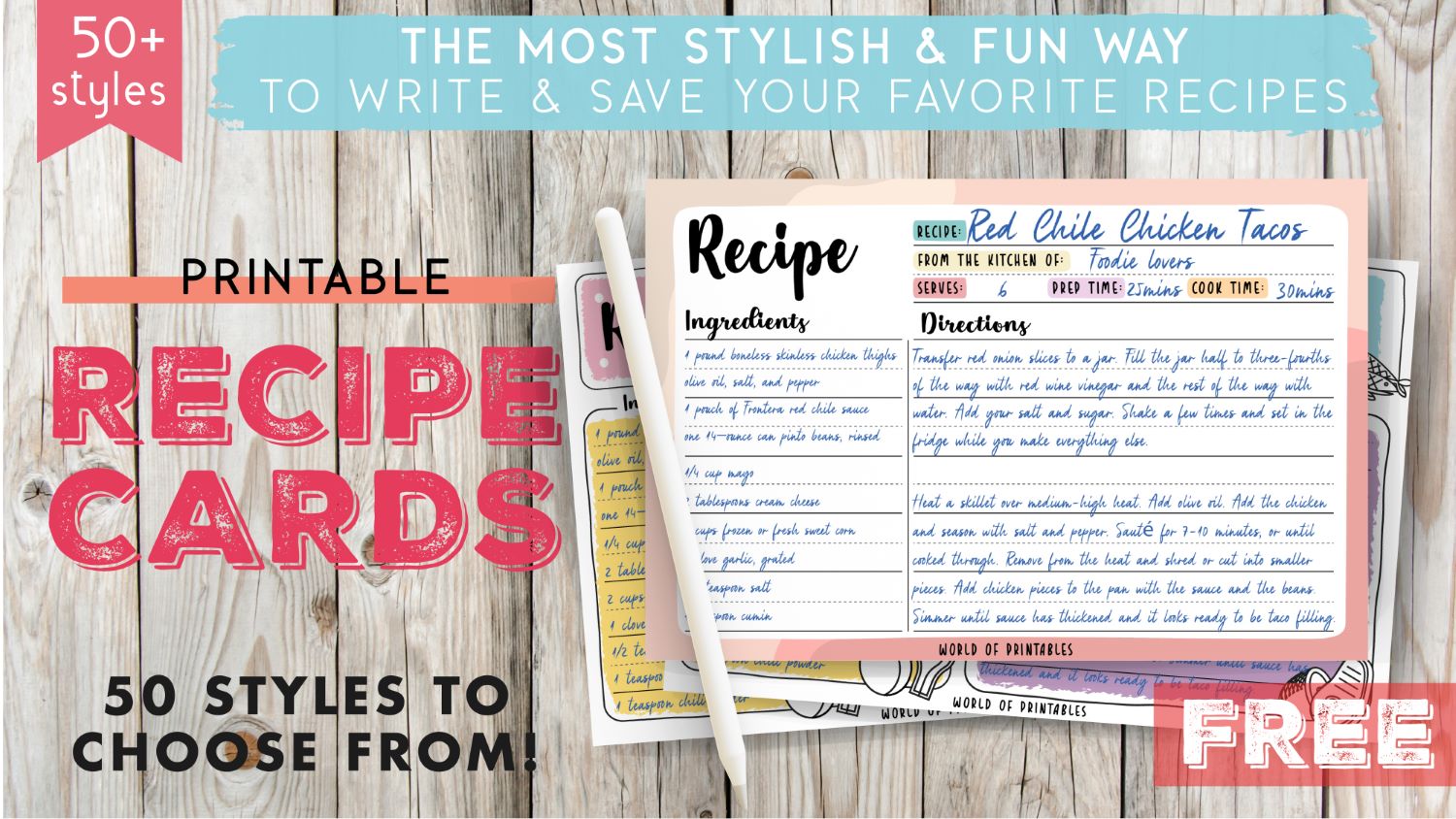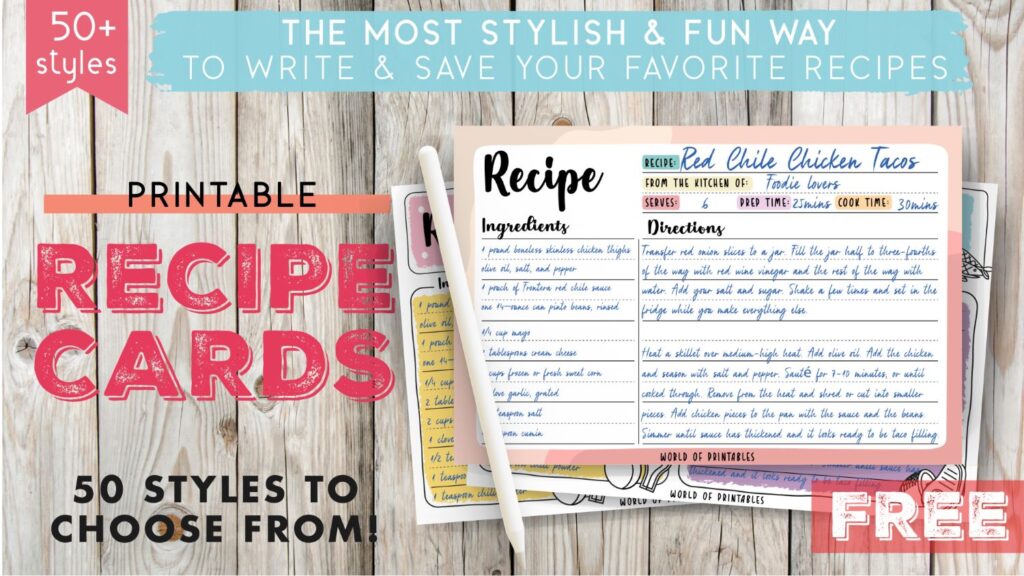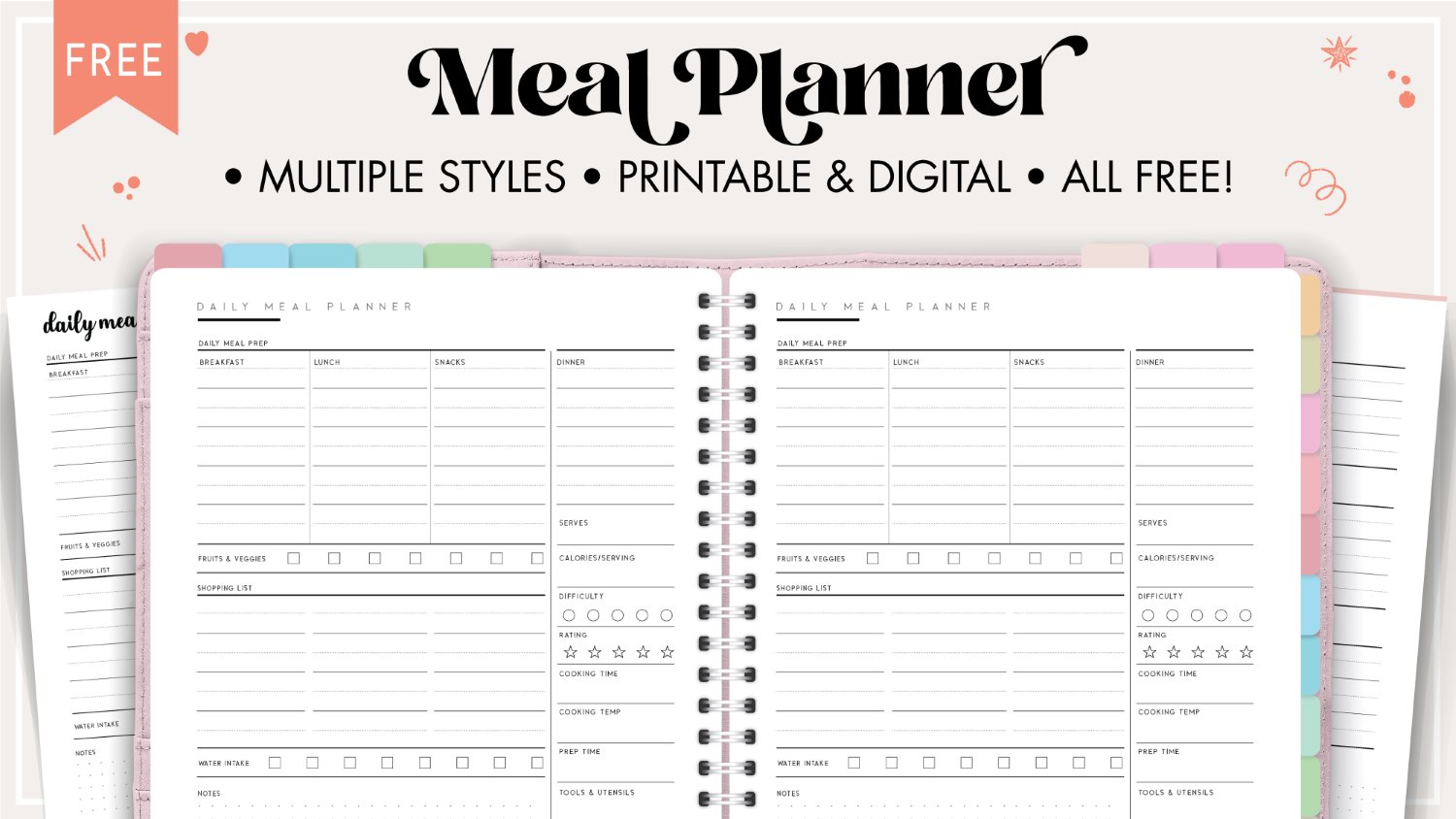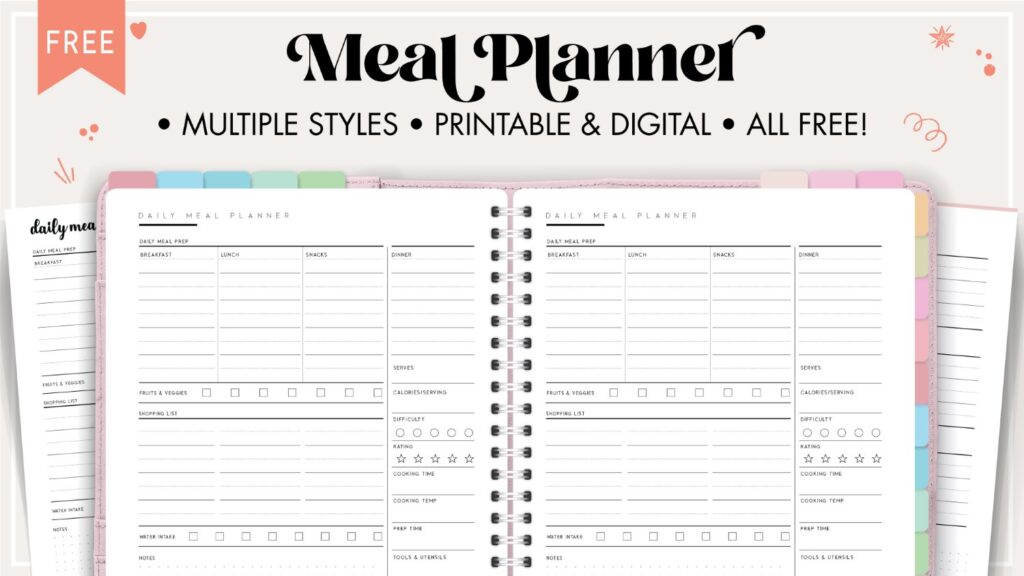 More awesome free printables from World of Printables
Want to build your own planner with amazing free planner pages? Check out these:
These printable templates can also be imported onto your iPad or tablet so you can use them for digital planning and they are available as printable pdfs.
Be sure to grab as many freebies as you can while you're here.
---
Like these freebies?
Get notified of our next monthly free printables – you're gonna love them!
Follow World of Printables on Pinterest