Use these notes templates for any type of note-taking. Choose from many styles and colors all free and print for a stylish way to take notes.
These free printable note templates are the perfect addition to any printable planner or binder or can be used with your digital planner.
You can use these notes templates for any occasion, whether you need spare paper for notes, a shopping list, for assignments, or to write down your thoughts and feelings, or for your next meeting. Simply write the topic or heading at the top of the page and when the time suits you, you can categorize these into the right places in your planner.
Notes Templates
To save any of these note templates, simply select any image below and save it to your device before printing.
Using these printable notes templates is a quick way of taking class notes, important points, or a summary during a lecture.
If you like to use the Cornell method of note-taking then we have printable Cornell notes templates you can use and are perfect for use at school.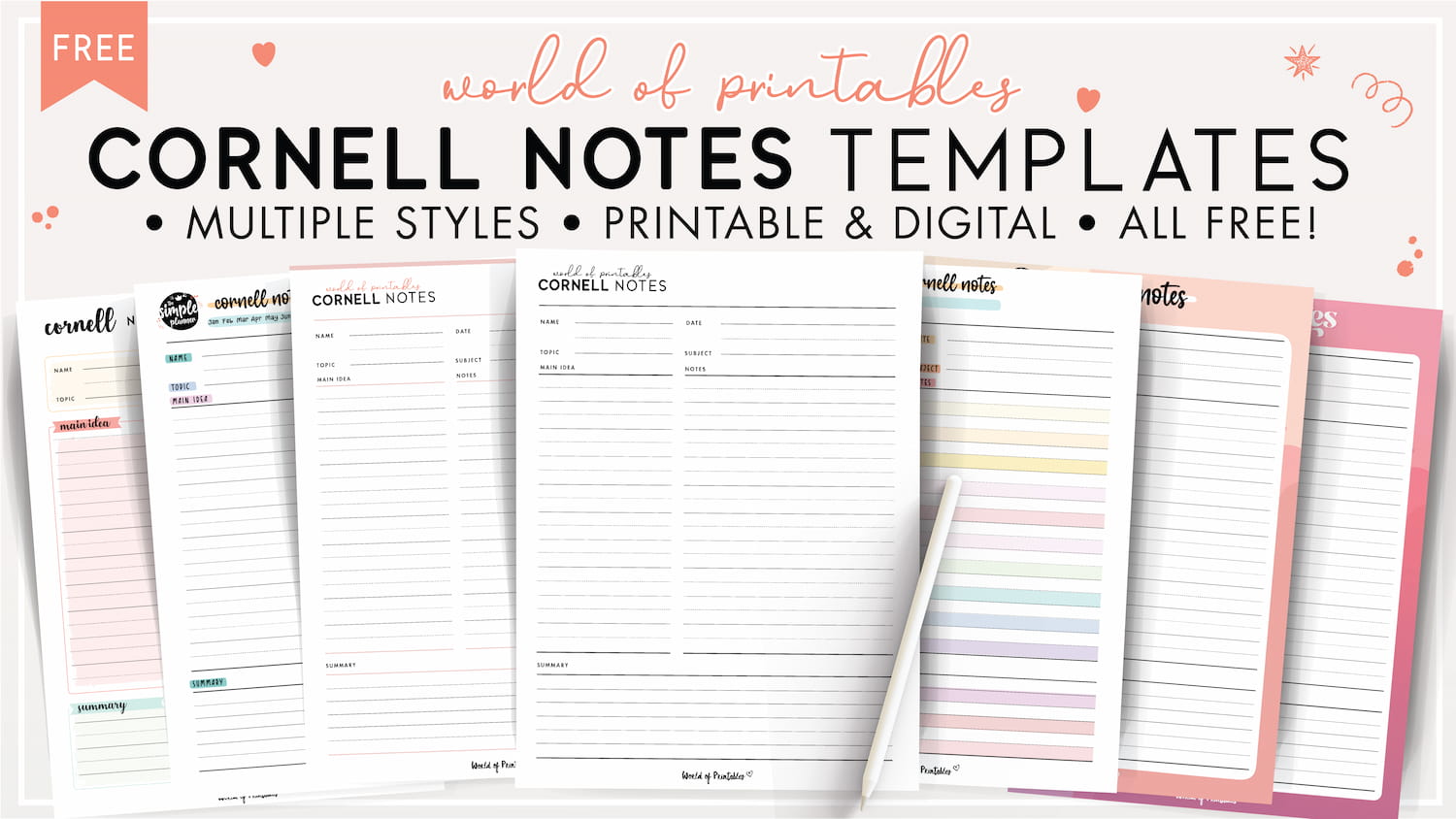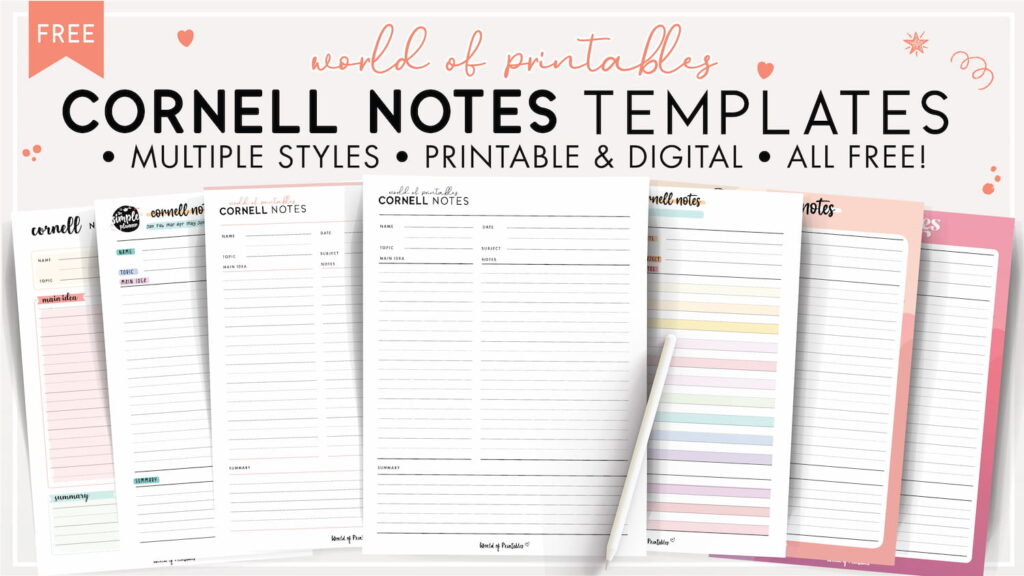 You can also find our varied collection of printable lined paper too!
Digital Note Taking
You can use these templates either by printing them or importing them into your digital planner.
If you prefer to take digital notes then I highly consider using GoodNotes which is a note-taking iOS app that allows you to make notes digitally.
You could import any of these notes page templates into GoodNotes or try your hand at digital planning with our free digital planners – they are packed full of useful pages, are they are hyperlinked for quick and easy navigation.
Using GoodNotes Planners is super easy and editing and navigating it is a breeze. If you are new to digital planning then you should spend some time exploring and getting to know the software as it's very different from simple paper planning.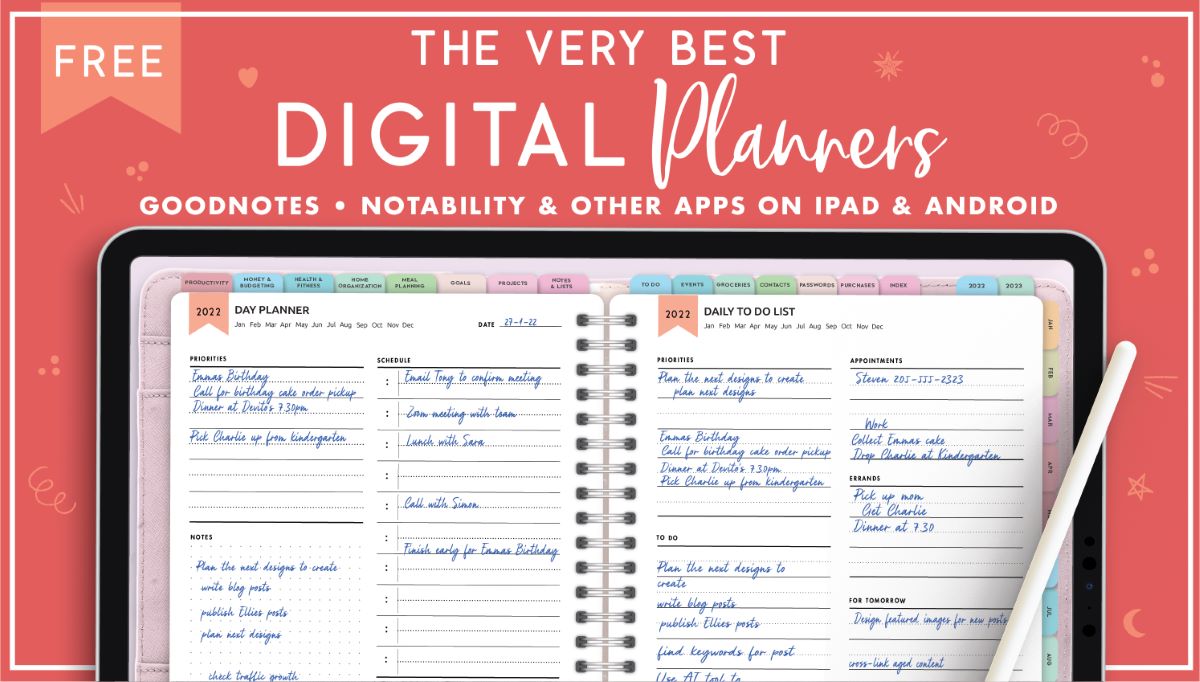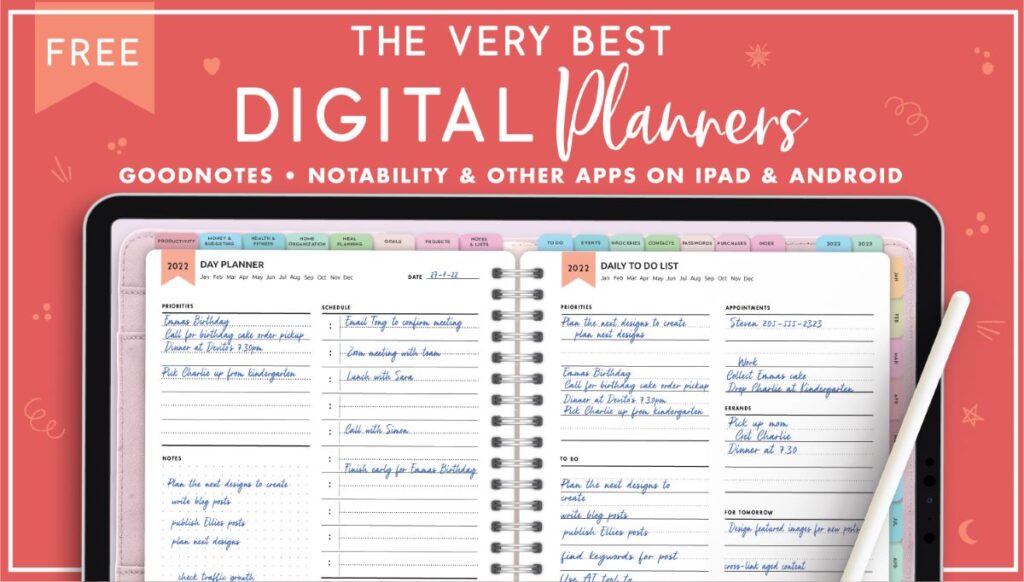 More awesome printables for you to enjoy
We have a huge collection of free resources perfect for college students, teachers, moms, entrepreneurs, and businesses, so take a look around, I'm sure you'll find something you will love.
If you love our free notes templates and would like more awesome templates and printables, then check out our latest creations that you can use for free.
Every week we create a cute set of printables, planners, and digital freebies to help you make the most of the things that matter. Our creations are loved by many and are free for you to enjoy.
We think you'll really love these:
More Free Templates
I hope you find these templates useful! I'm always looking to create free printables that you guys want and need so remember to reach out and share your thoughts!
What do other people print after viewing this?
Get notified of our upcoming free printables – you're gonna love them!
If you love this post then please share it with your friends and family, pin it to Pinterest, and show us your creations on Instagram.
Follow World of Printables on Pinterest
COPYRIGHT
The printables that you find here are the copyright of World of Printables – you cannot redistribute or sell any of these printables or templates, although you can link back to our website.