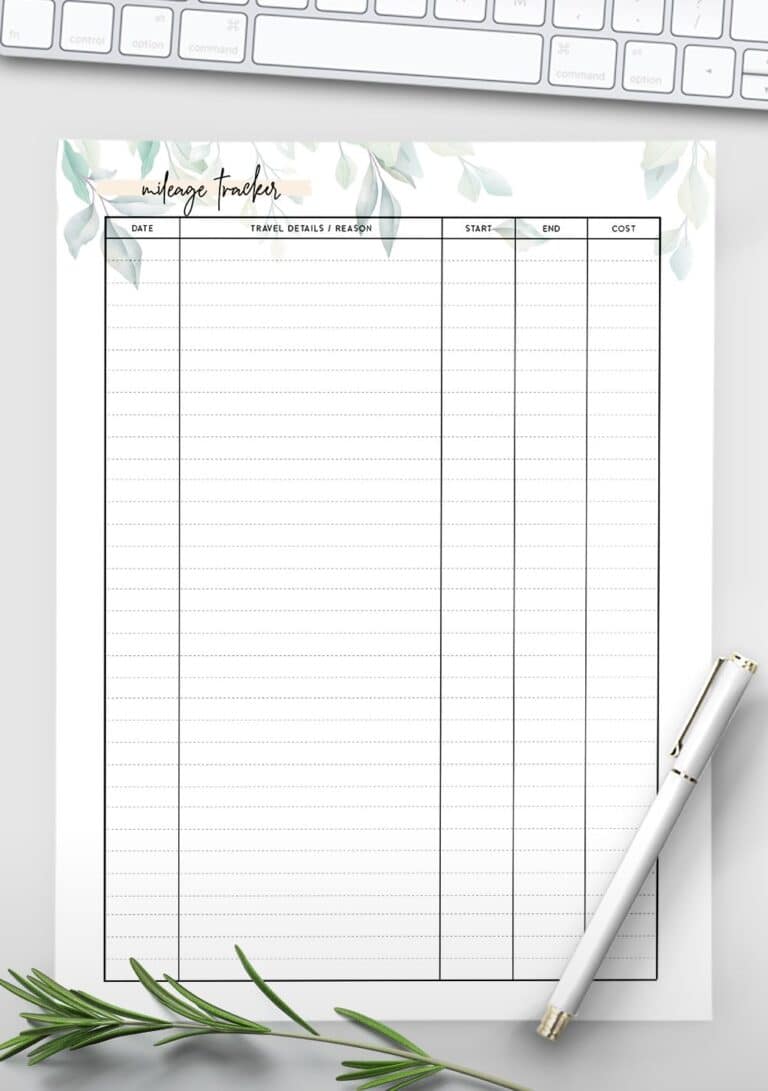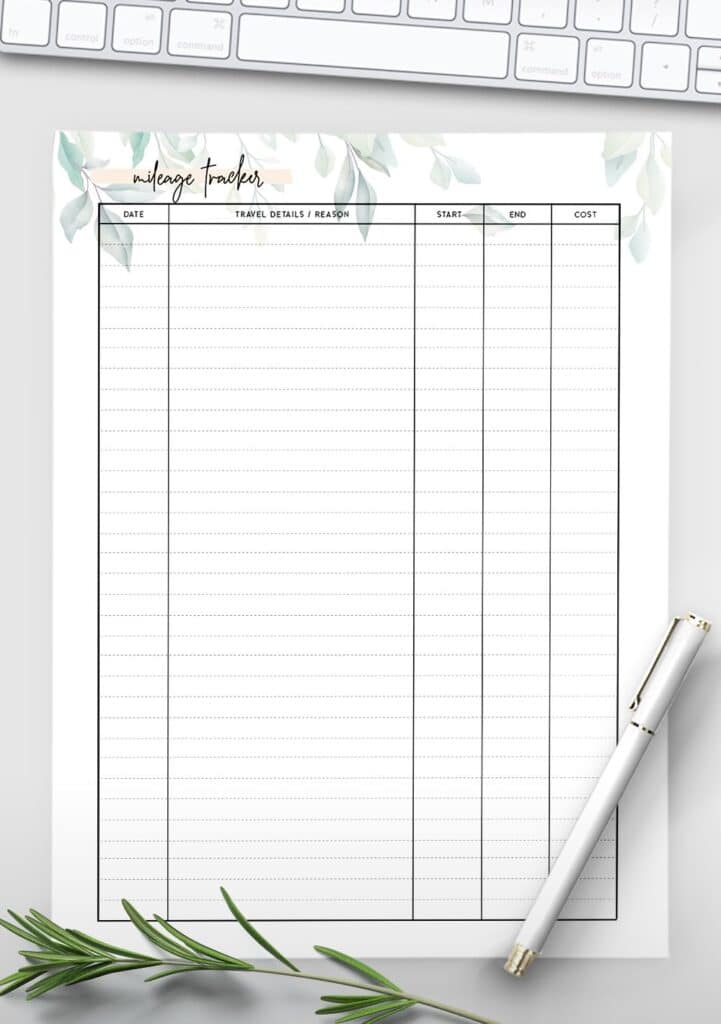 Use this free mileage log template to help you track your mileage expenses
If you use your car for your business then it is so important to use a mileage tracker.
Using a mileage tracker allows you to see how often you have traveled for business and the cost of it.
Why is this important? It's important because you can claim some of the money spent on travel or fuel in expenses if it was used for business! This helps show a reduction in your profits, which means you pay less taxes.
Also, if you are able to claim travel or commuting expenses back from your employer, then this printable template is the perfect thing which makes tracking your mileage so much easier. You can then be reimbursed for these expenses.
How to use a mileage log template
The mileage log template is so simple to use, all you need to do is:
Note the date
Write the travel details / the reason for travel
Log where your journey started
Track where you journey ended
Log the overall cost of the journey
It's really as simple as that, and when tax time comes, simply include this when you fill it out your expenses.
Also, remember to keep this mileage tracker safe in case you ever need evidence (you might also need bank statements to show the dates you bought fuel and the cost).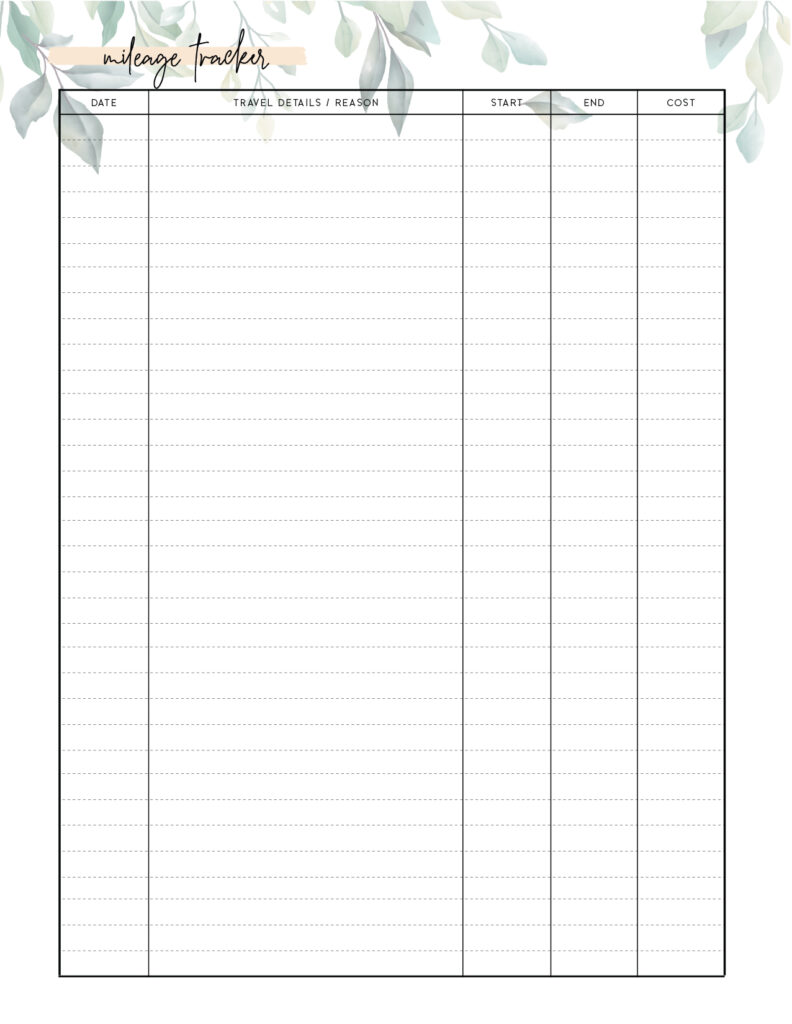 The mileage log comes in four different styles – Botanical, Soft, Cursive, and Classic and you will receive all four styles when you download.
You can also find the mileage tracker included in the Small Business Planner.
If you own your own small business or side hustle then I seriously recommend checking the Small Business Planner out. It is really helpful and comes packed with awesome templates to help you run a successful business.
Our low cost printable bundles come packed full of great templates that help you plan and organize all aspects of your life. It's so much easier than taking time trying to find the printables you need. Our bundles also come with the high quality versions of our templates.
How to make printables look awesome
INSTRUCTIONS
Download the free mileage log template. If you are looking for more awesome free templates then check out our huge range of printable templates.
Print it! – Our templates look so good when printed on this bright paper.
These printable templates are designed as 8.5 x 11 pages. TIP: If you want to print using different size paper then simply insert this printable into Canva, set your dimensions to any size you want, then download and print, easy! Full steps in this guide.
Download the free mileage log template
To get the printable mileage template for free, click the template image above and save to your computer.
Alternatively, for the highest quality version which comes in four different themes, click the button below to visit our product page. Use the coupon code displayed to get it for free.
Remember to look through the rest of our printable templates, we've got printables for every aspect of your life!