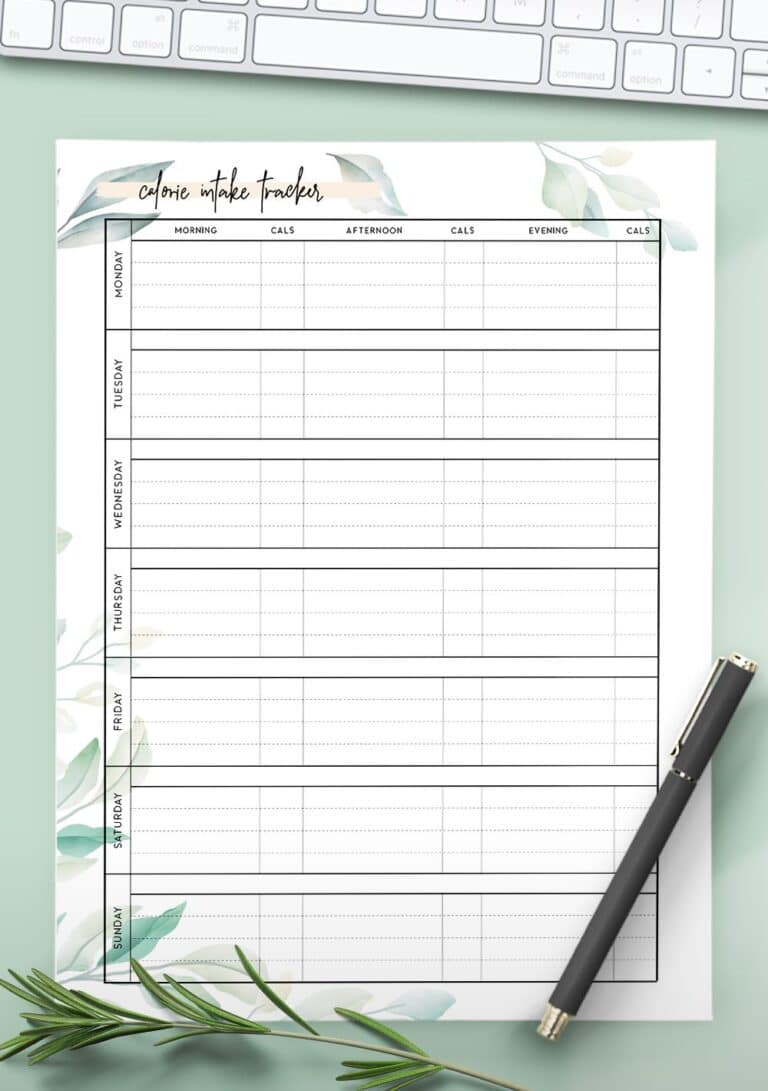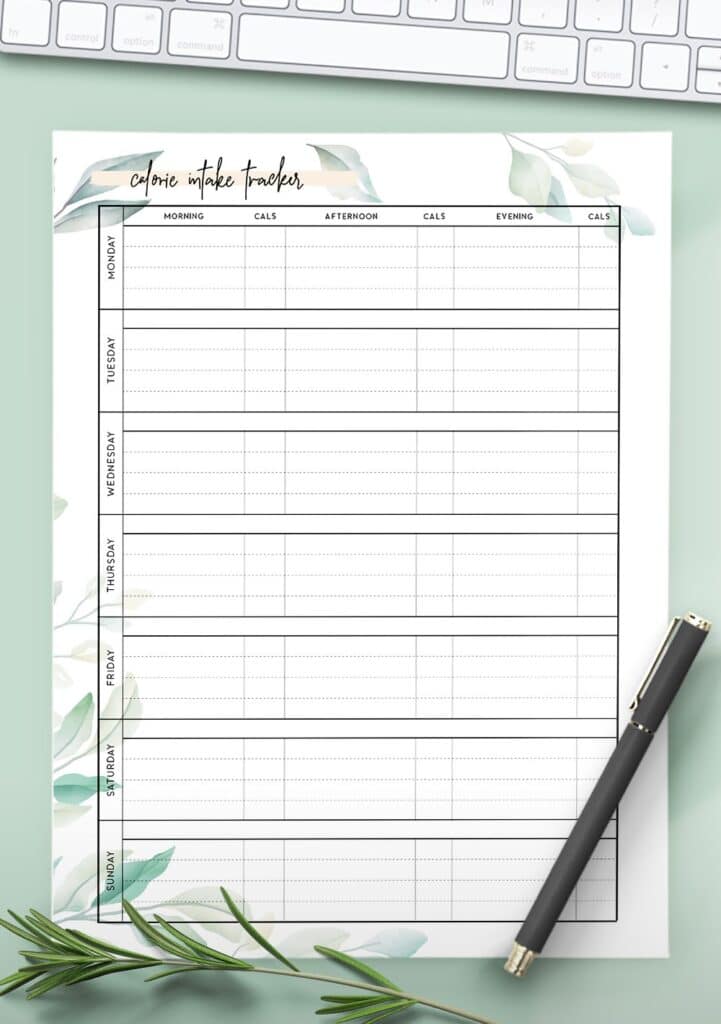 Use this calorie tracker template to keep track of the calories you're consuming which will help you reach your weight goals.
People count calories for different reasons. They might want to lose weight, they might be doing it for medical reasons, they might just want to change the way they eat.
You can use the calorie intake tracker to help you log your calorie intake throughout the week focusing on each day as it comes.
There is space to write the meals you eat throughout the morning, afternoon and evening rather than just focusing on breakfast, lunch and dinner.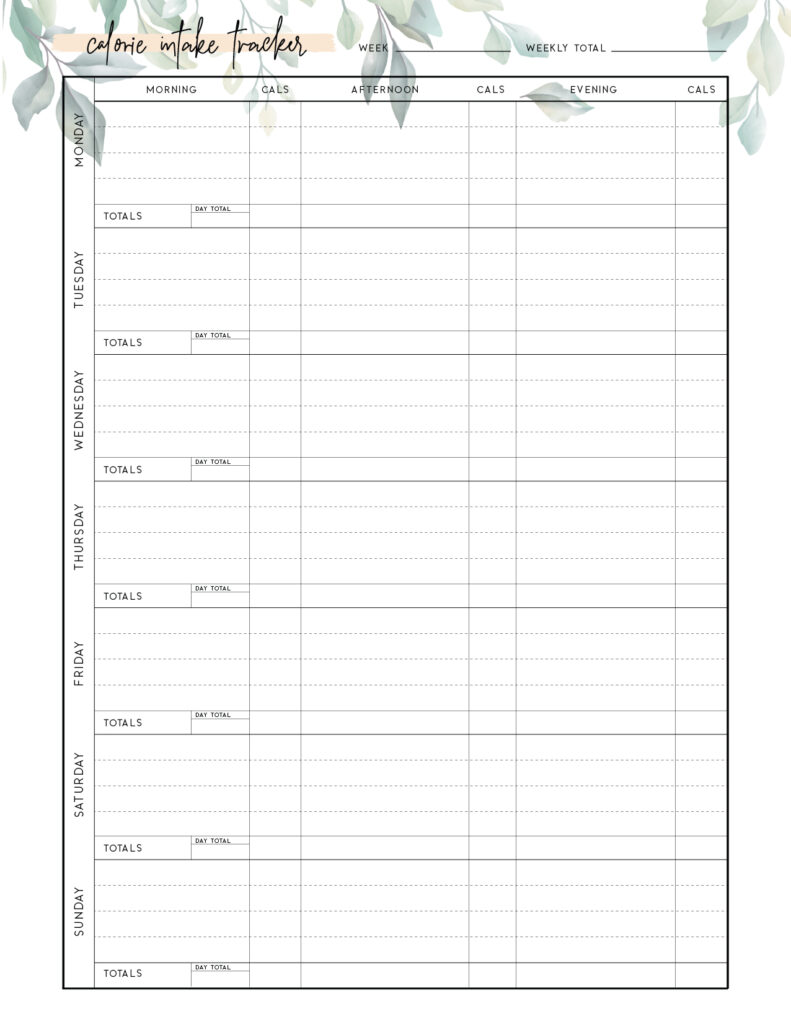 The calorie intake tracker is so simple to use and comes in four different styles. You can easily mix and match this with any of our other printables!
You can try the calorie intake tracker for yourself and download it below. You will receive all four styles when you download and you can also find the calorie intake tracker included in our Meal Planner bundle which has a huge number of useful templates to help you plan your meals and eat healthily.
Download the free printable calorie tracker
To get the printable calorie counter template for free, click the image above and save to your computer.
Alternatively, for the highest quality version which comes in four different themes, click the button below to visit our product page. Use the coupon code displayed to get it for free.
Print it! – Our templates look so good when printed on this bright paper. If you like keeping a planner, especially one you print at home, then make your pages look amazing by using the best paper for planner pages.
Remember to look through the rest of our printable templates, we've got everything you need for every aspect of your life!