Use these calorie tracker templates to keep track of the calories you're consuming which will help you reach your weight goals.
People count calories for different reasons. They might want to lose weight, they might be doing it for medical reasons, or they might just want to change the way they eat.
You can use the calorie intake tracker to help you log your calorie intake throughout the week focusing on each day as it comes.
There is space to write the meals you eat throughout the morning, afternoon, and evening rather than just focusing on breakfast, lunch, and dinner. 
Get the free printable calorie tracker templates
To get these printable calorie counter templates for free, click any template image above and save it to your computer before printing.
The calorie intake tracker is so simple to use and comes in many different styles. You can easily mix and match these with any of our other free printables!
You can also find the calorie intake tracker included in our Meal Planner bundle which has a huge number of useful templates to help you plan your meals and eat healthily.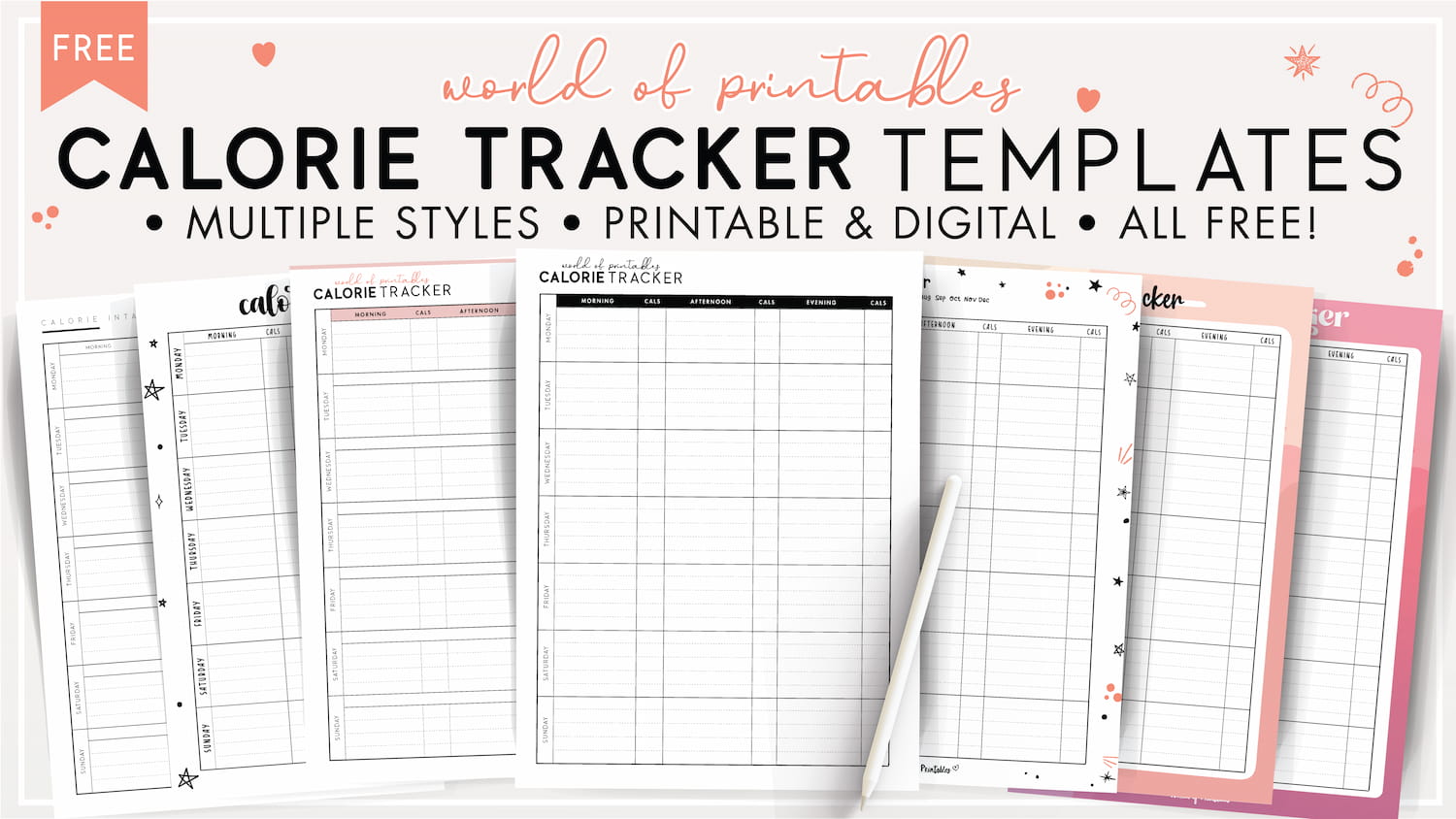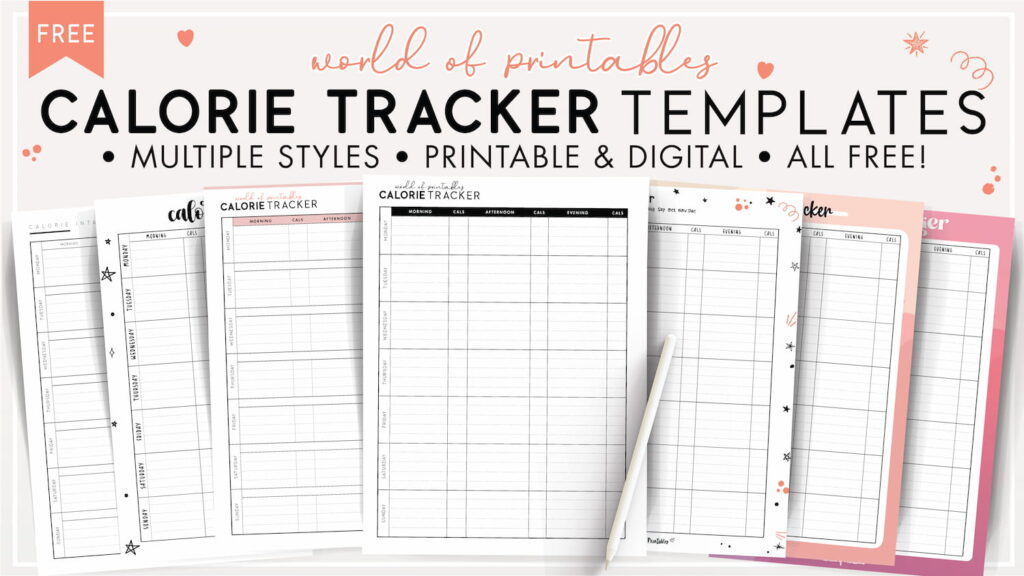 Print it! – Our templates look so good when printed on this bright paper. If you like keeping a planner, especially one you print at home, then make your pages look amazing by using the best paper for planner pages.
Remember to look through the rest of our printable templates, we've got everything you need for every aspect of your life!
More printables for the kitchen
We have fridge, freezer, and pantry inventories that will help make food prep a breeze. Meal planning isn't just about saving time, it's about saving money too, so make sure you keep an eye on what's in your kitchen before you head to the grocery store.
You will also find these printables useful for your kitchen binder:
Dinner Meal Planners
Favorite Recipes
Food Journals
Kitchen conversion charts
Monthly meal planners
More free meal planner templates
Some of our recent meal planner templates. These will help you organize your meals for the week ahead.
---
You might also like…
Did you know we have thousands of planner templates that you can also use for free?
More awesome free printables and templates
Why buy printables, planners, and templates when you can save money and get high-quality ones for free?!
We've got a huge range of templates for every aspect of your life. Be sure to check them out and find the ones you need.
Our free printables and templates are the perfect option for adding that little bit extra to your planner, bullet journal, or binder. You can even import them into your favorite digital planner.
Be sure to grab as many freebies as you can while you're here.
We think you'll find these very useful:
Many more planner templates are available to use and print for free.
---
Follow World of Printables on Pinterest
COPYRIGHT
These designs are for personal use only and are the copyright of World of Printables – you cannot redistribute, reproduce, or resell, although you can link back to our website.