Use these free printable health planner templates to help you keep track of all aspects of your health and maintain or improve your overall health.
Why you should use a health planner
Using a health planner, which consists of a health diary or health journal and several other health-related trackers is a great way of giving you an insight into your health and wellness. You might rate yourself pretty high on the health scale, but you could in fact be doing better.
Keeping an eye on your health and noting it down can let you know where you need to improve.
A health diary can be a really beneficial tool to have and can help you make lifestyle changes that will help you improve physically and mentally.
What is a health diary?
A health diary is simply a planner or journal where you record different aspects of your health. It can be as basic or as complex as you feel comfortable with.
A health diary or health journal will help you to understand your medical conditions better. You will be able to keep a note of your medicine and any changes to your condition.
You will also record any ailments you get, what triggered them and how you felt. This is all great information for you and your doctor.
Many doctors encourage the use of a health diary and can even help you get started with one.
Having a health diary is a great aid to a doctor as it gives them much better insight meaning they can give you more precise and effective treatment.
Who doesn't love an informed patient?
As you log, track, and note more things in your health planner, you will recognize patterns and begin to make healthier choices that will benefit your health and life.
A health journal isn't just about your physical being, remember to look after your mental health too! Be sure to track your mood, any triggers, and how you're feeling.
How do you maintain a health journal?
If you are wondering how to maintain your health journal then here are a few tips:
Ask the doctor
The doctor can actually help you maintain your journal to some extent. Ask them to give you your medical information and to help you update it often.

They might actually give you some advice too on how to use your journal.

Try it for a few weeks
Go into your journal with an open mind. You don't need to do this especially if it doesn't work for you or you don't find it beneficial.

Try it for a few weeks and if it isn't for you then let it go.

Keep it simple
Start with logging some of the most important parts of your health rather than trying to record too much at once.

If you overwhelm yourself at the start then you probably won't stick with it.

Keep it in sight
Keeping your health diary visibly in sight or knowing where it is at all times will help you keep on top of it. There's nothing worse than wanting to log something and not being able to find it.

Once you've eventually found it, you're stressed out like crazy and have lost the enthusiasm you had.

Make quick notes
If you don't have your journal on hand (say for example if you're out shopping), make a quick note of the pain or symptoms on a spare bit of paper (or your phone) and transfer it to your health journal later.

How do I start a health journal?
It's a good idea to know why you want to start a health journal. Have you suddenly been diagnosed with a medical condition or do you simply just want to start taking better care of yourself?
There could be hundreds of reasons why but knowing why will help you narrow down what you need or want in your health journal.
Say you want to simply track your diabetes. What do you need for that? A blood sugar tracker? medicine log? meal plan? Appointment log?
It's best to get what you need and keeping it simple rather than getting things that you don't need.
it's simple to start a health journal. All you need to do is find some free printable medical and health planner templates (look below!) for your journal, print them, and get started!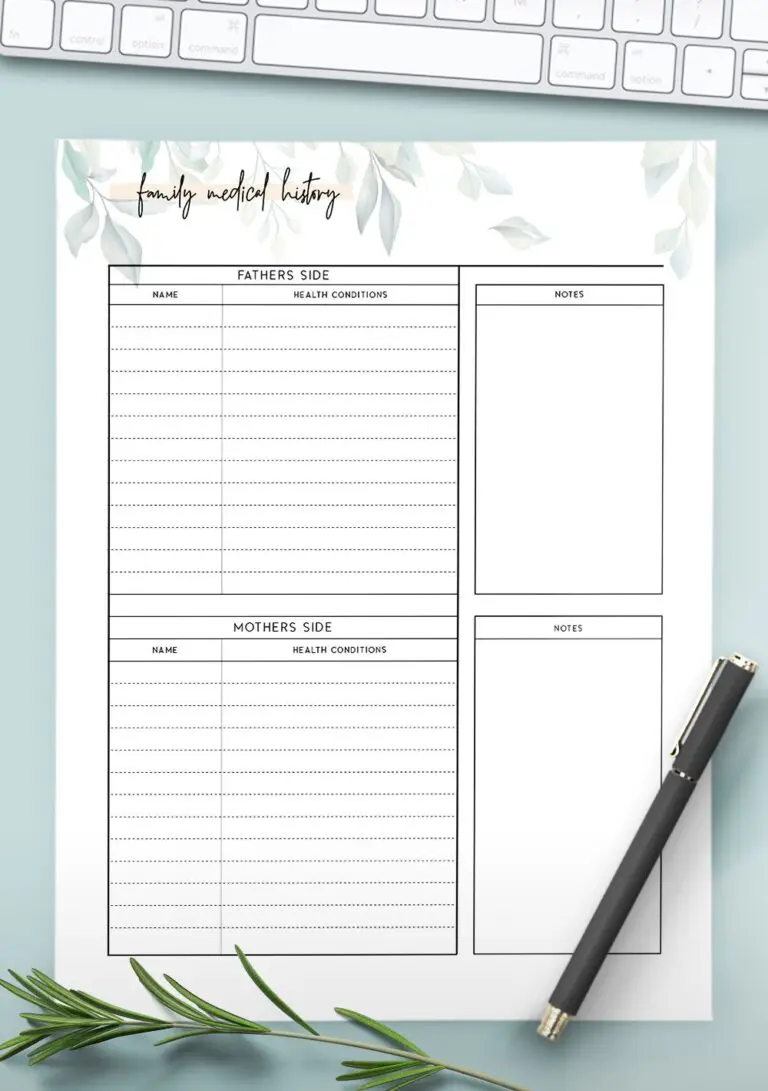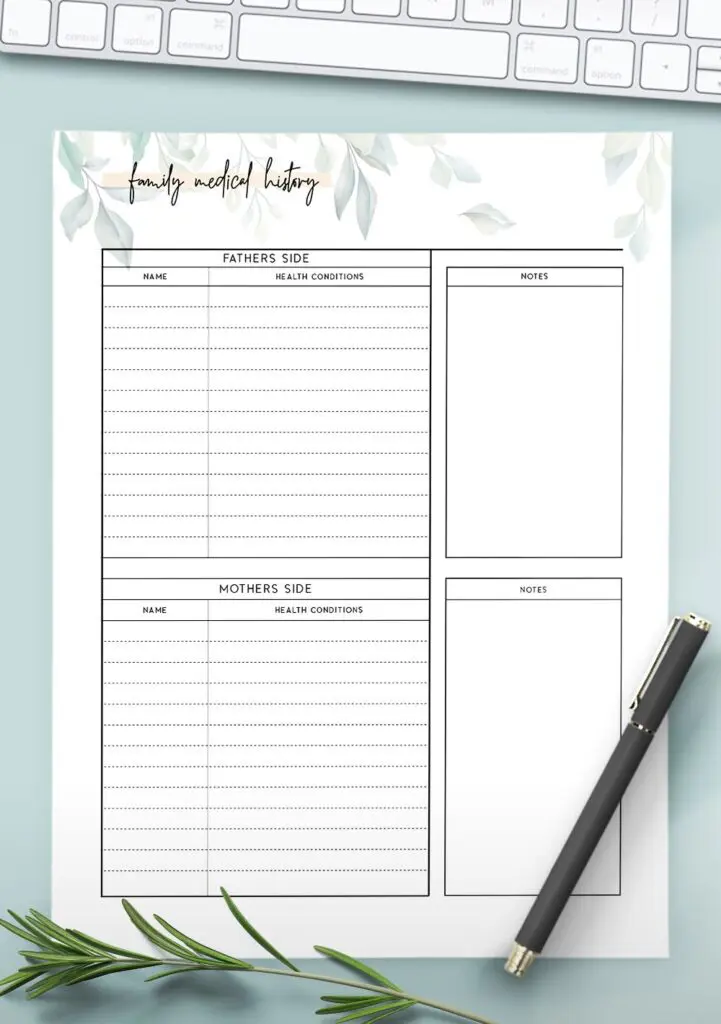 What can I track in a health journal?
A health journal can be used to track anything related to health or medical situations.
Here is an idea of what you can track in your health diary:
Blood pressure
Blood sugar
Calorie intake
Dentist visits
Family medical history
Habits
Meals and workouts
Medical contacts
Medicine
Mood
Steps
Period
Physical exam
Sleep
Symptoms
Thoughts
Visits to doctor
Visits to opticians
Vitamins and supplements
Weight
How do you track your symptoms?
The easiest way to keep a log of your symptoms is by noting them down as soon as you start to notice them.
Note down how you feel, the pain, the intensity of the pain, the time, what you think might have triggered it (food, exercise), how long it lasted.
You should track all of these symptoms in your health journal using the free printable symptom tracker. I also like to use the Ada app for a quick diagnosis of what it might be while I wait to attend the doctor.
Ada is great for imputing multiple symptoms and getting a smart diagnosis.
Please note: Ada is actually AI and shouldn't replace the professional opinion and diagnosis of a doctor (but it does give good insight which can help initially).
What is a symptom diary?
A symptom diary is simply a place where you log and track your symptoms. You can use a free symptom tracker template to log them and keep it as a part of your health journal.
I personally think it's a great idea to log your symptoms and keep them somewhere safe. You never know when you might need them and it will definitely help your doctor to diagnose you.
How do I manage my medication?
Whether you are on one type of medication or use multiple, logging your medication and intake will really help you stay on top of it.
Manage your medication by keeping an eye on your medication levels
Keep an inventory of your medication and check it weekly. Whenever you are running low, it's time to get more.

There have been so many times I have run out of medication and found myself going without for a few days (not very good)!

Keep your medication together in a safe place
I actually have a cabinet in my kitchen where we keep our medicine. The medicine is inside a clear tray (makeup organizer!) with separate spaces for my meds, my husband's meds, vitamins, general pain relievers, and other over-the-counter medication. Keeping your medicine organized makes it so much easier than hunting for it.

Take your medication at the same time every day
If you take your medication at the same time every day then you will develop a routine easier. You could also set an alarm for when it's time to take your medication.

I take my medication every morning on an empty stomach with my morning coffee. It's the first thing I do in the morning, doesn't matter what time it is as long as it's the first thing I do.

Log your medicine intake
Logging your medicine can be a game-changer if you are on multiple medications or a little forgetful. If you log your medicine intake, you will know not to double dose or even know when you have missed a dose.
Free health planner templates
If you feel encouraged to start your own health planner then you're going to need some templates to create it.

You can find health diary templates all over the web, mostly on stores like Etsy, but we have a great collection of well-designed, high-quality, and best of all FREE health planner templates for you to use.
Use the blood pressure tracker to keep an eye on your blood pressure throughout the day along with keeping an eye on your heart rate.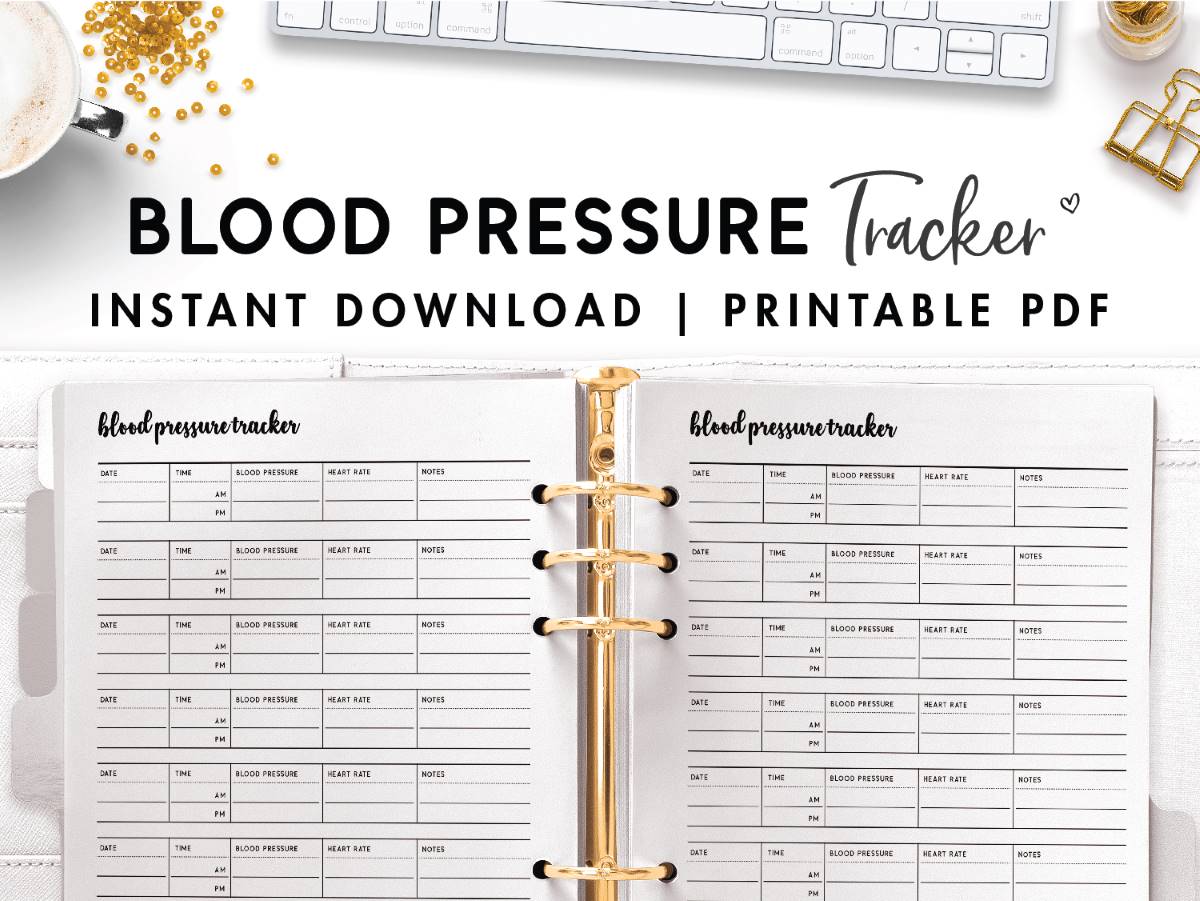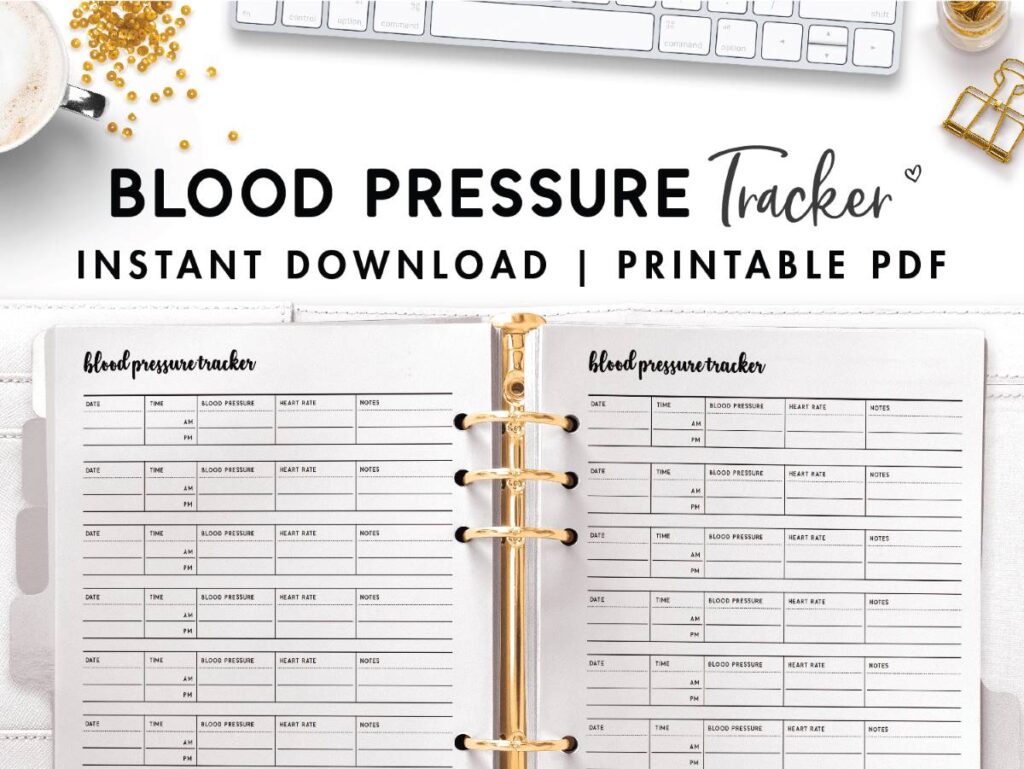 ---
A blood sugar tracker is a great tool to have if you live with diabetes or another health condition.

You can track your blood sugar levels after different meals throughout the day and at different time periods.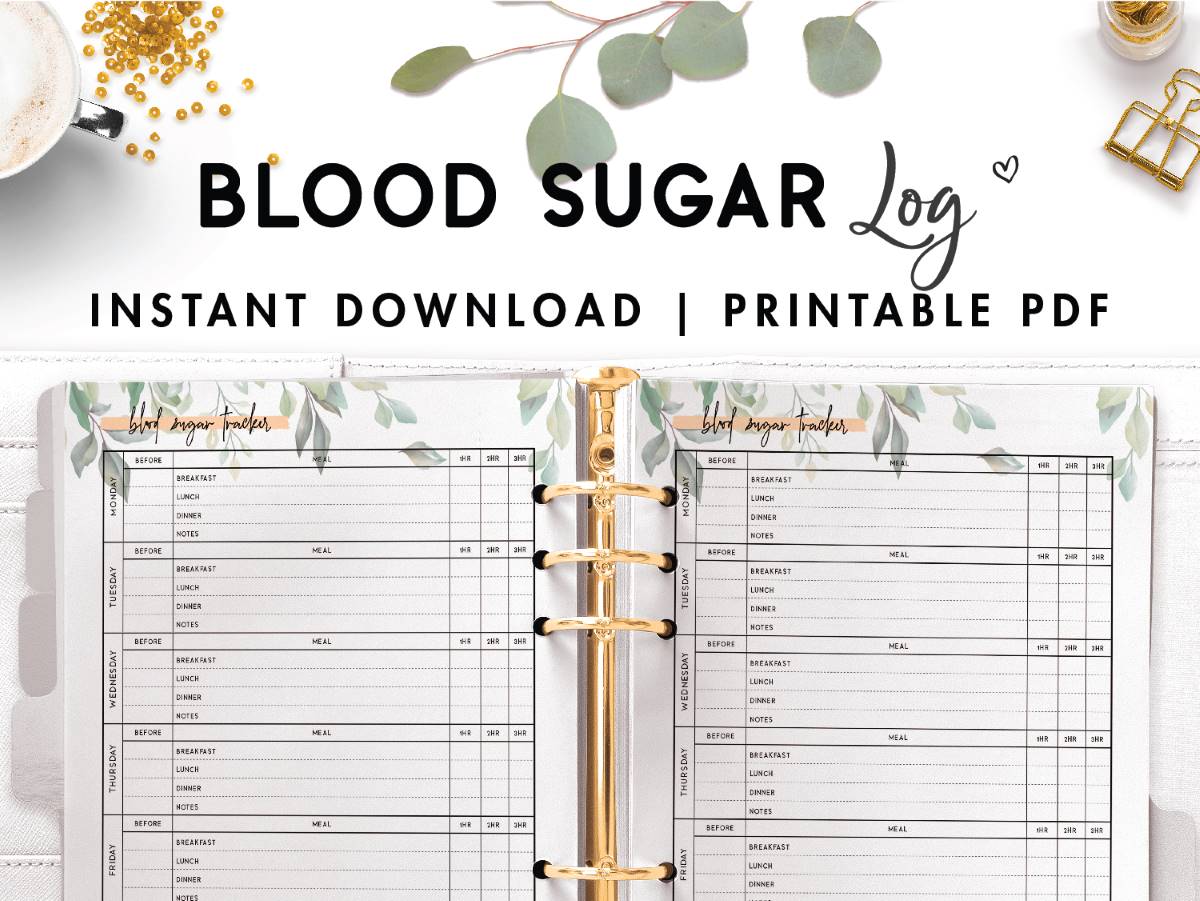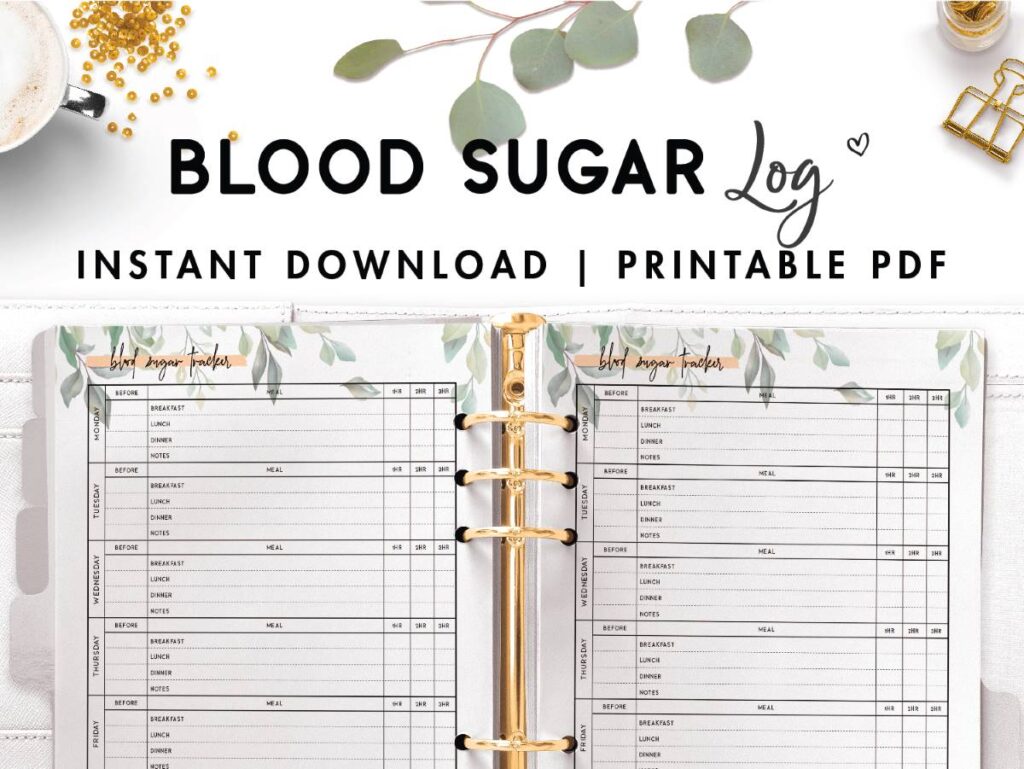 ---
The calorie intake tracker is perfect for logging the calories of your three main meals every day of the week.

It's a great tracker for giving you a simple overview of the calories you are consuming throughout the week and can be particularly helpful if you need to reduce or increase your intake.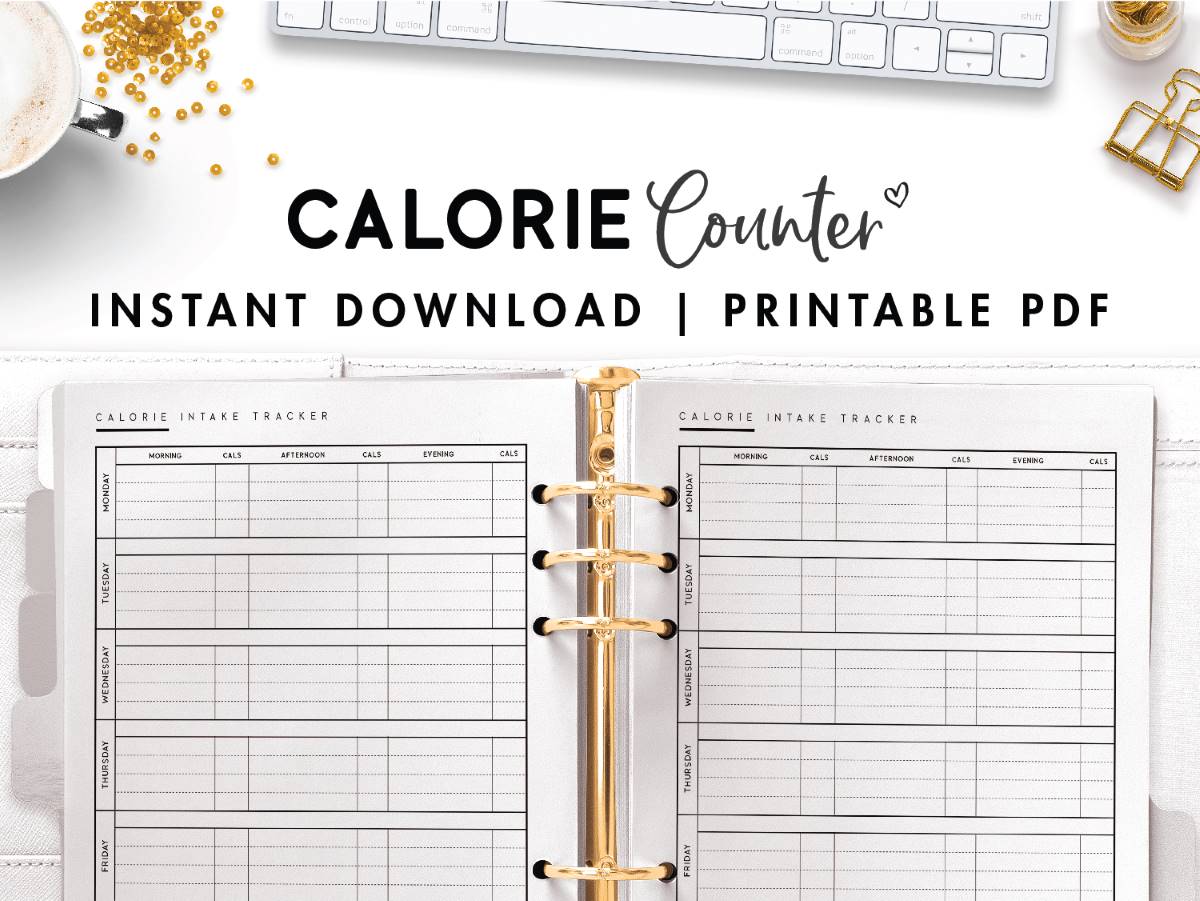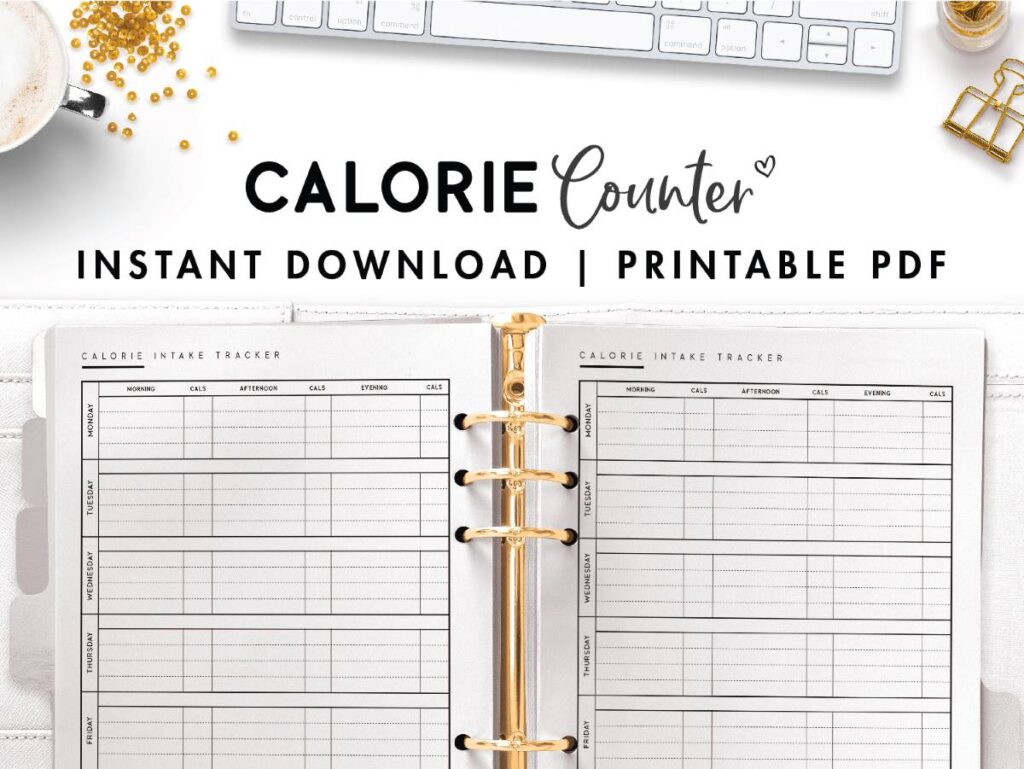 ---
Keep a log of your dental visits and appointments going forward. If you're trying to improve your general health, you can't forget about the importance of your teeth.

According to WebMD, tooth decay can actually lead to other health problems around your body such as Heart Disease and is currently looking into studies to other links such as Rheumatoid Arthritis.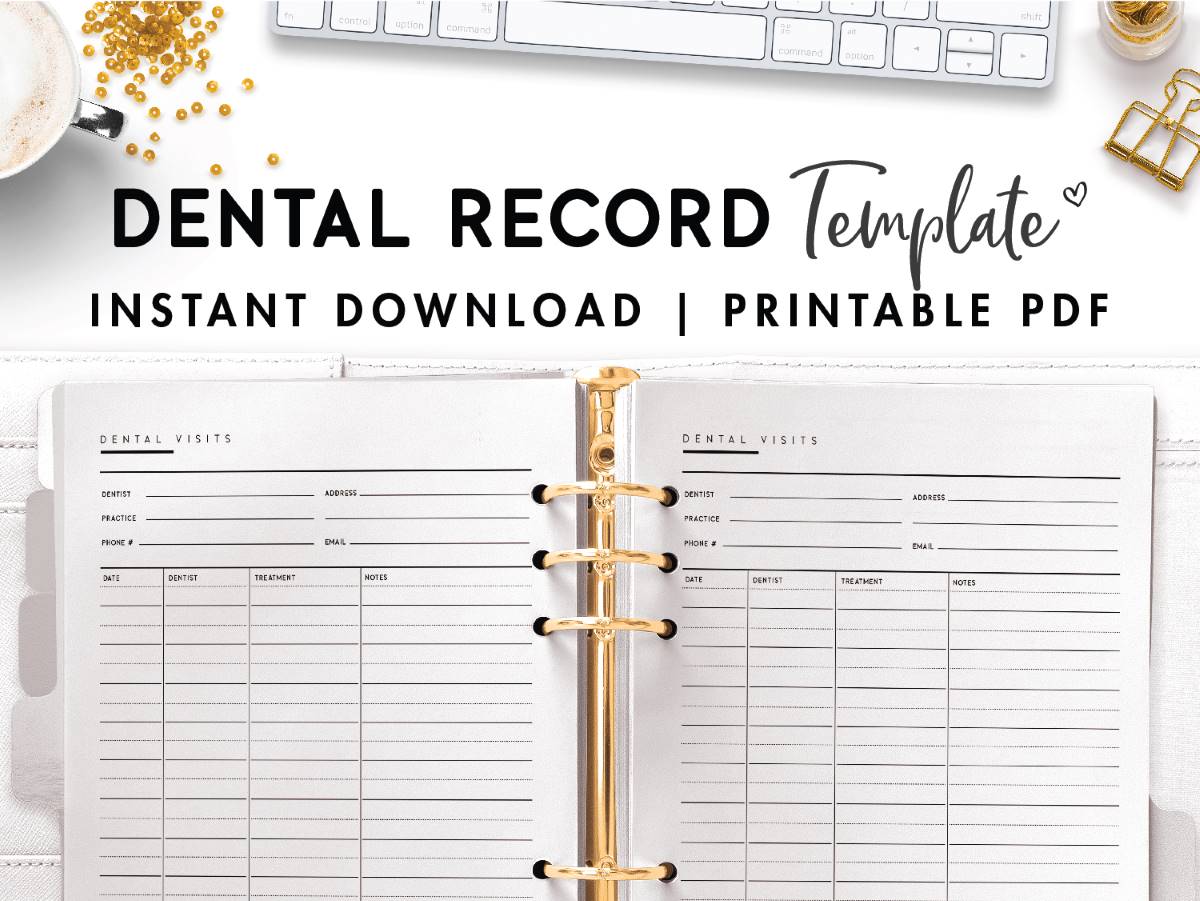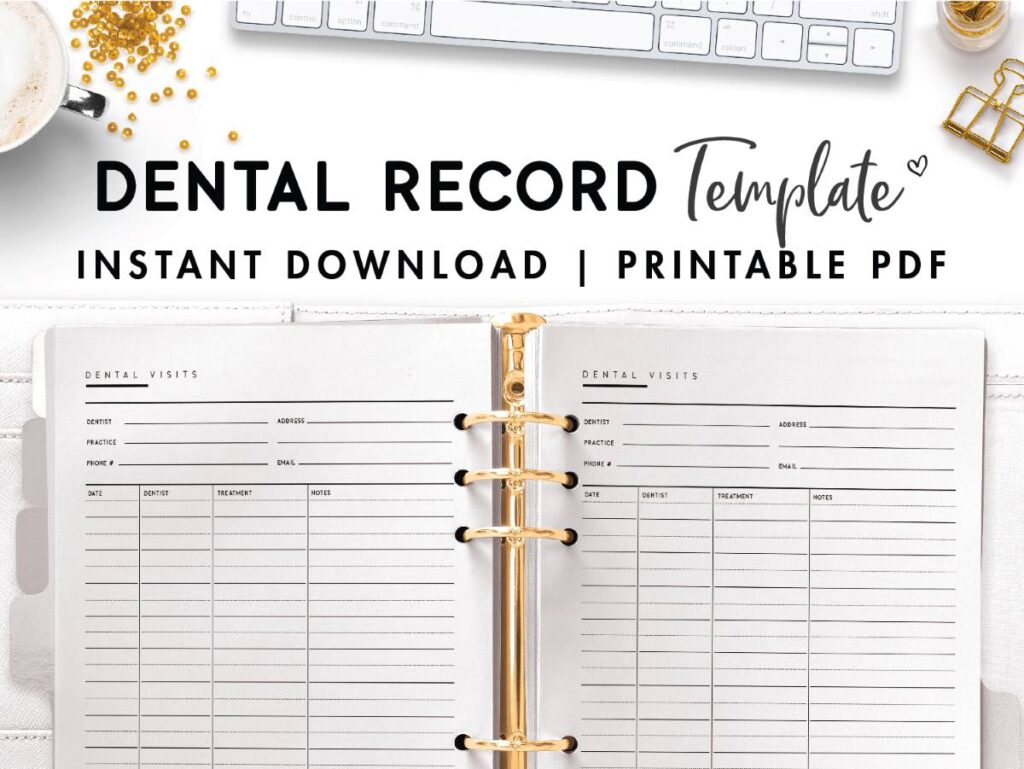 ---
Knowing your family medical history can be a great help when it comes to your own personal health.

You might find that you are more inclined to develop health issues due to genetics and so can prepare yourself for prevention or handling it better. I have inherited health conditions from my parents and I am expecting more as I age!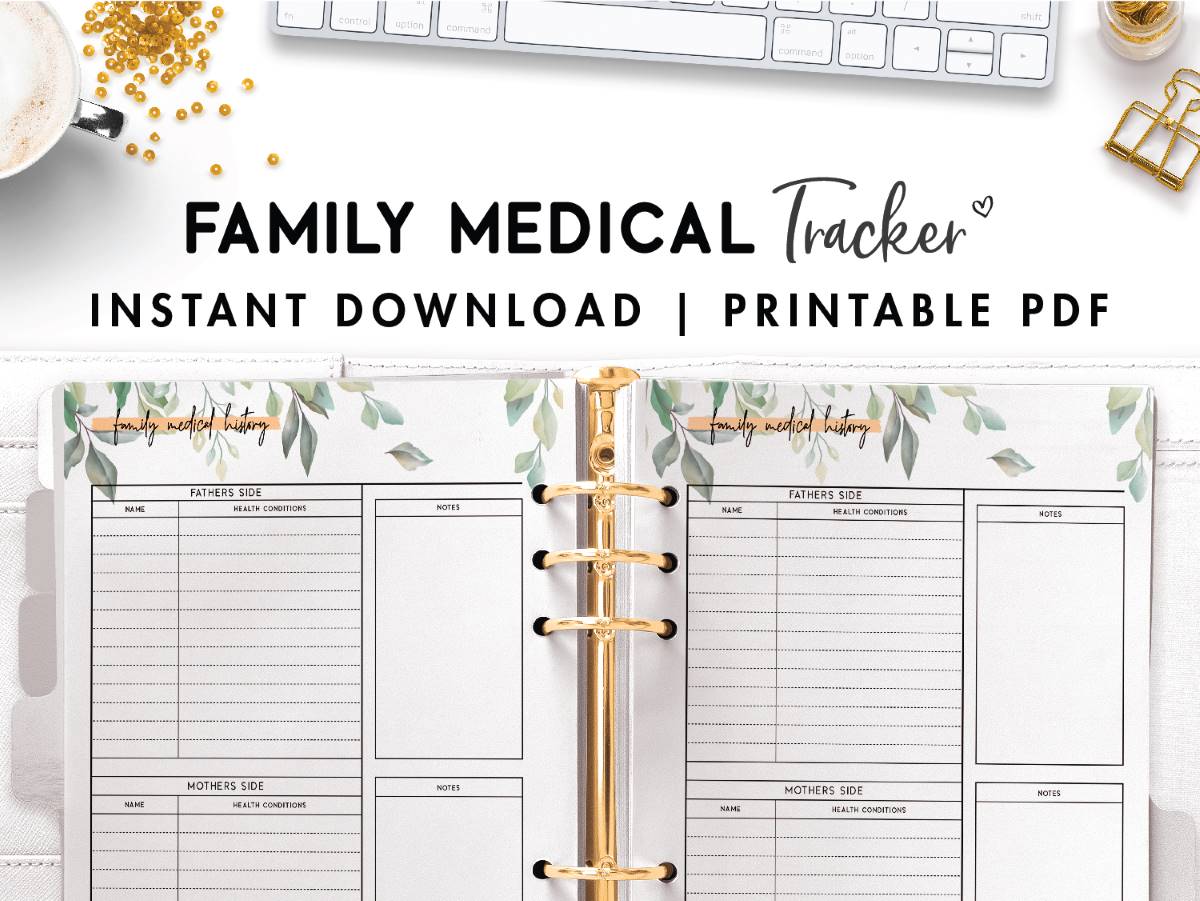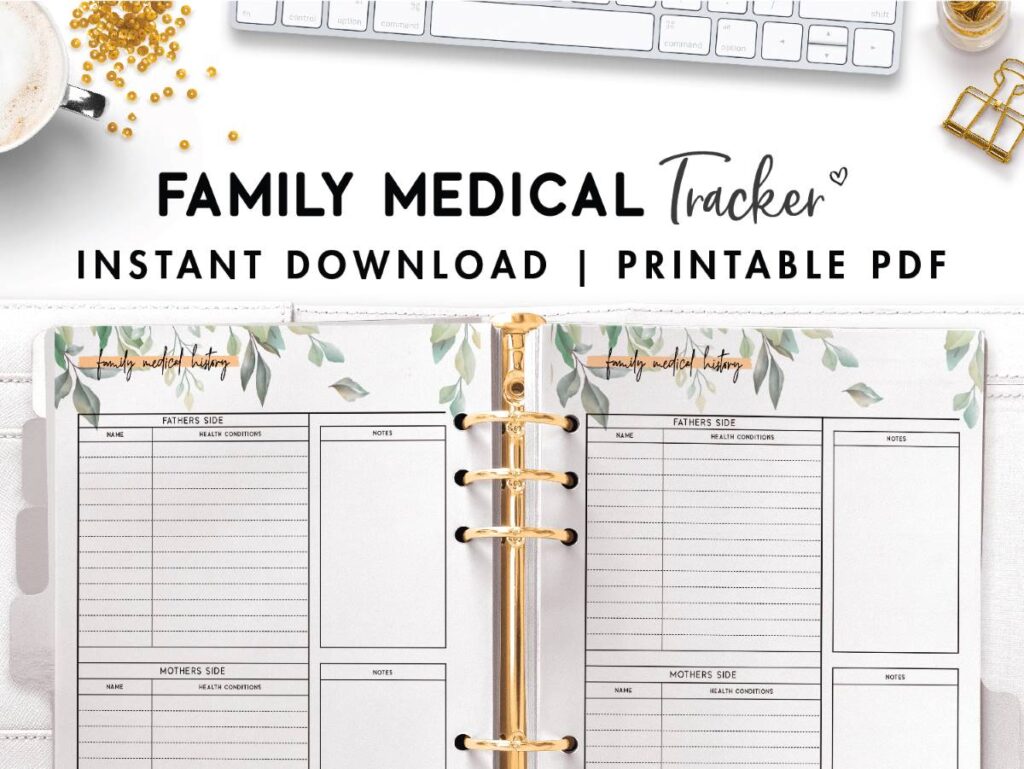 ---
I think tracking your habits can really benefit your health. Whether that's tracking your water intake, tracking physical activity, or even tracking things such as meditation or giving yourself time to read a book.

Remember, health is about your body and mind.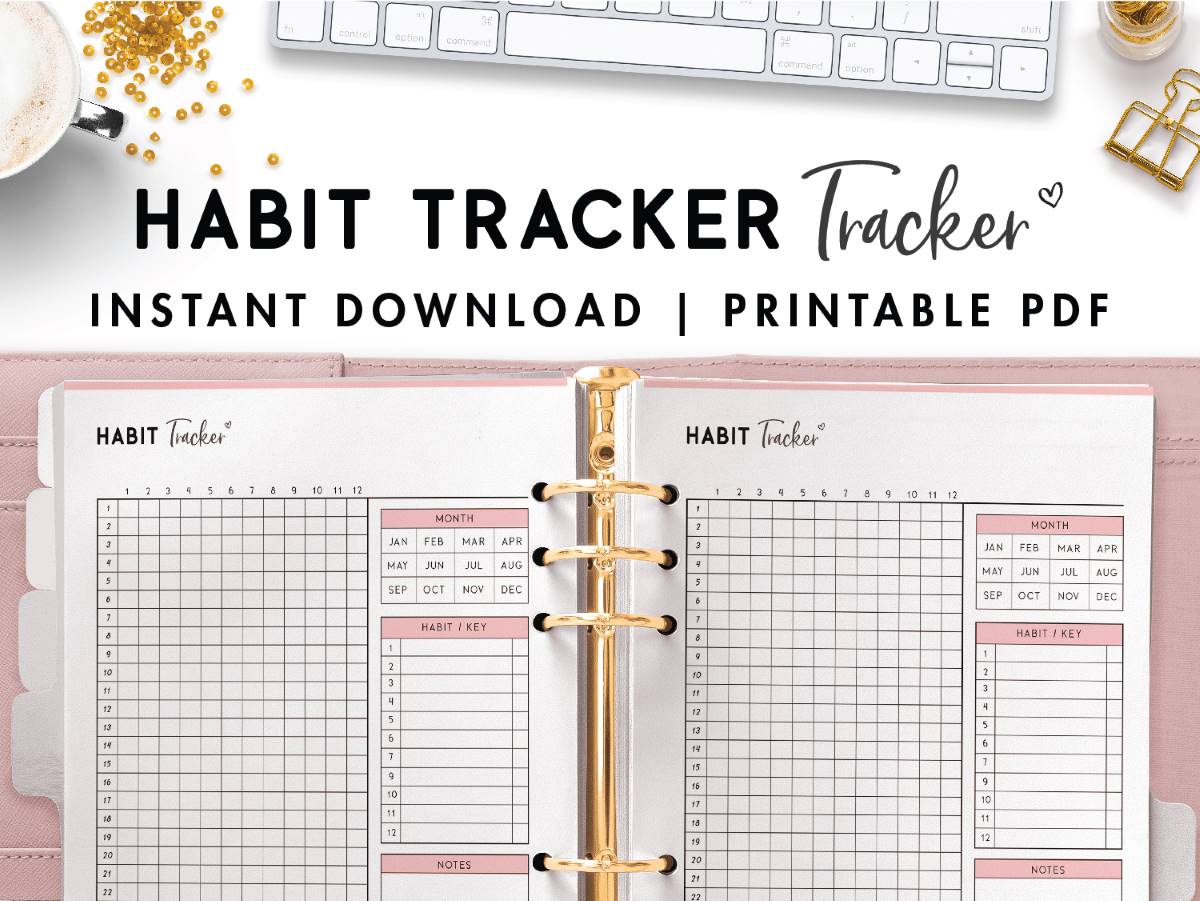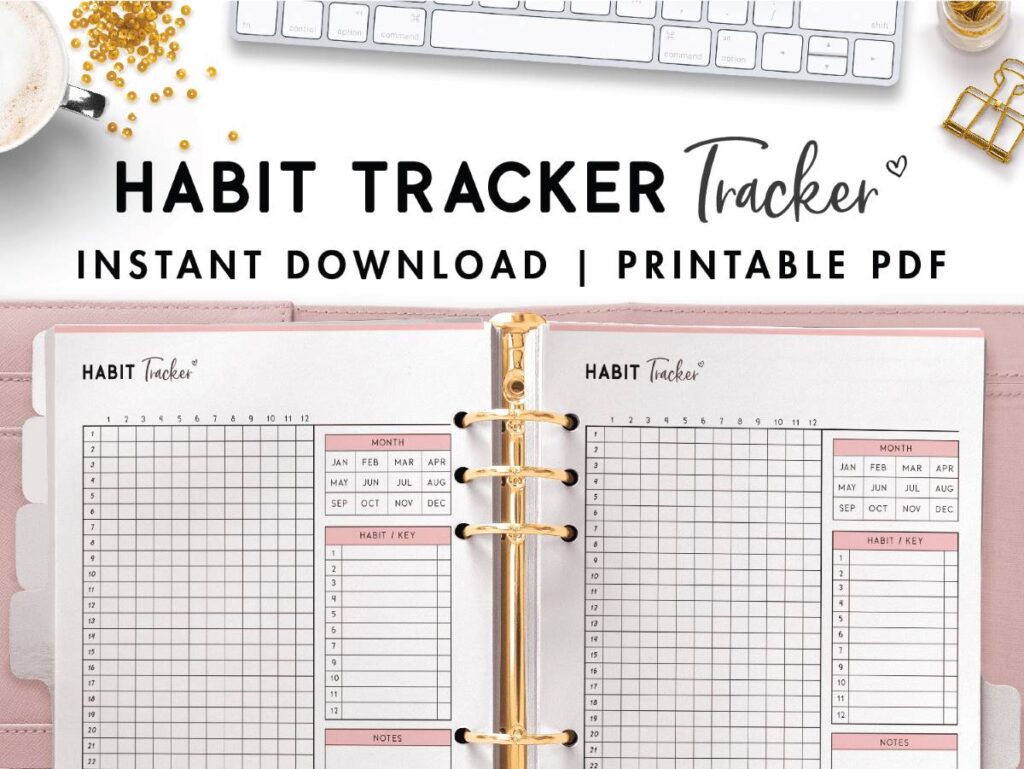 ---
Using this meals and workout tracker will give you space to plan your meals for the week along with tracking daily exercise.
It's a great, simple tracker perfect for helping you plan healthier meals and move your body more.
If you're interested in Meal Planning as a whole, you will love this Meal Planner Bundle.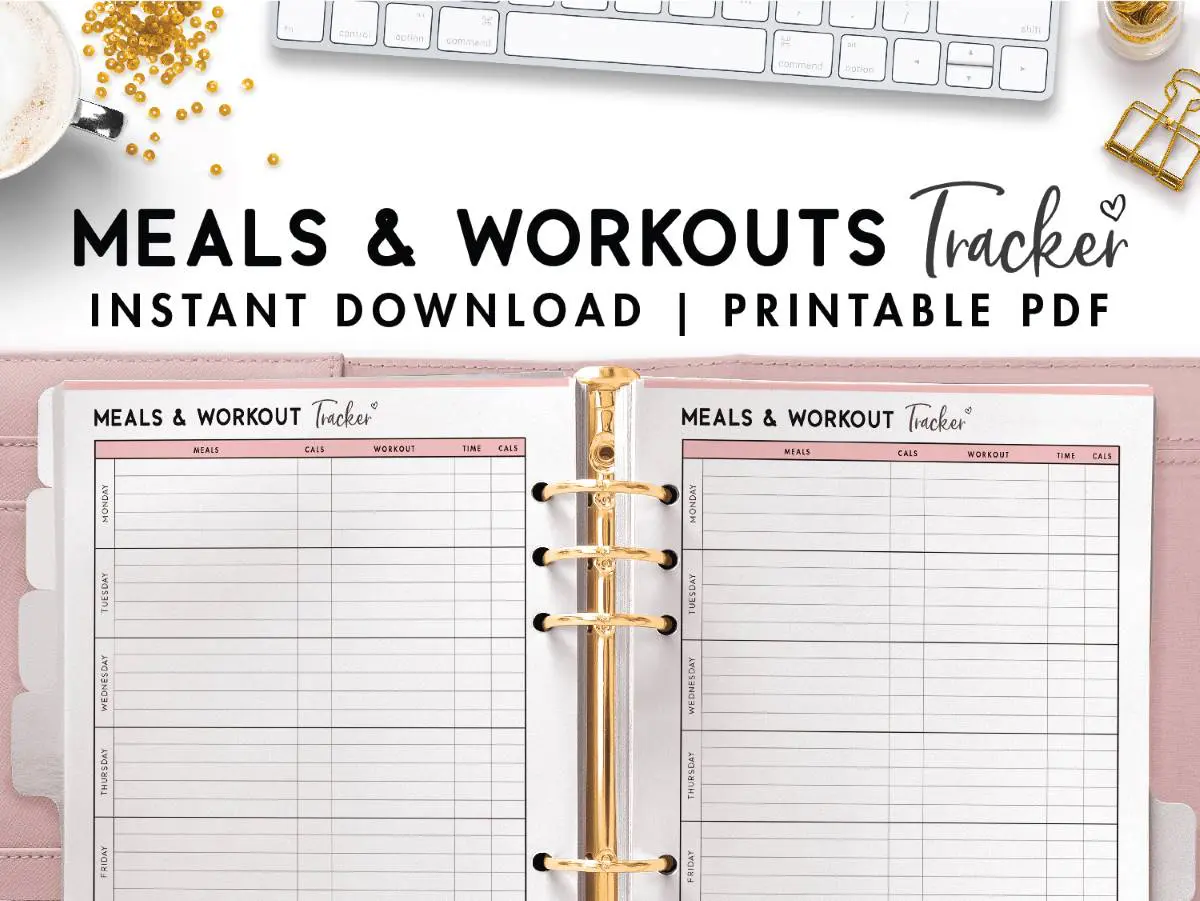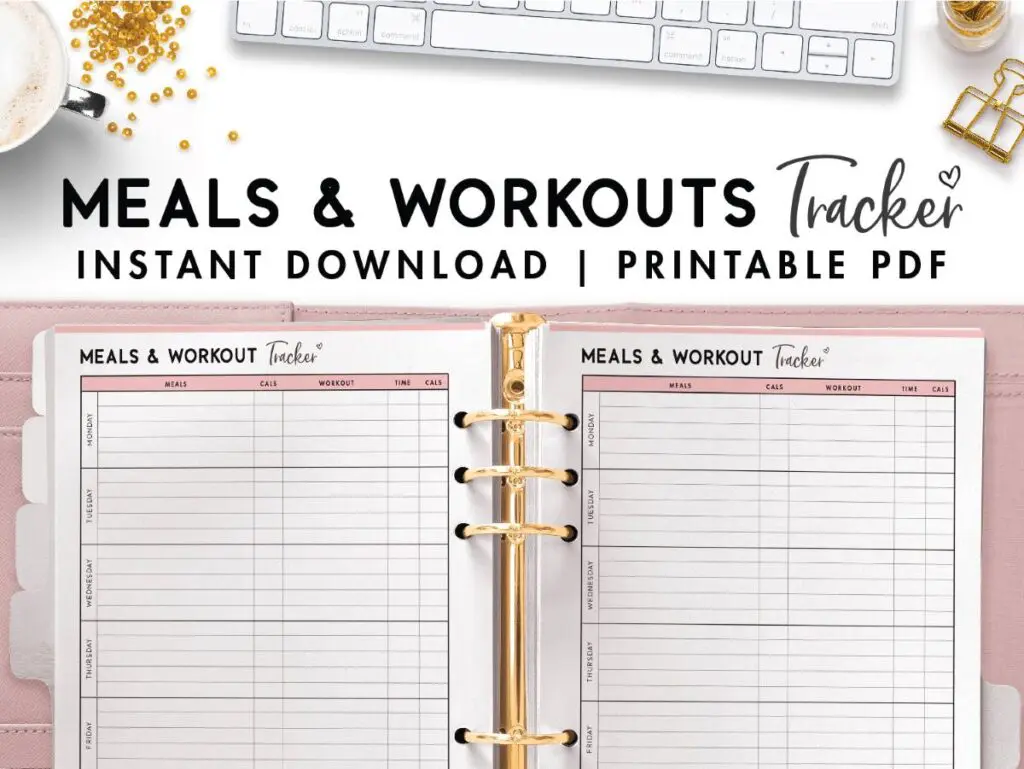 ---
Keeping your medical contacts organized and in one place can be really helpful.
If you ever need to make an appointment quickly then you know exactly where to find the information.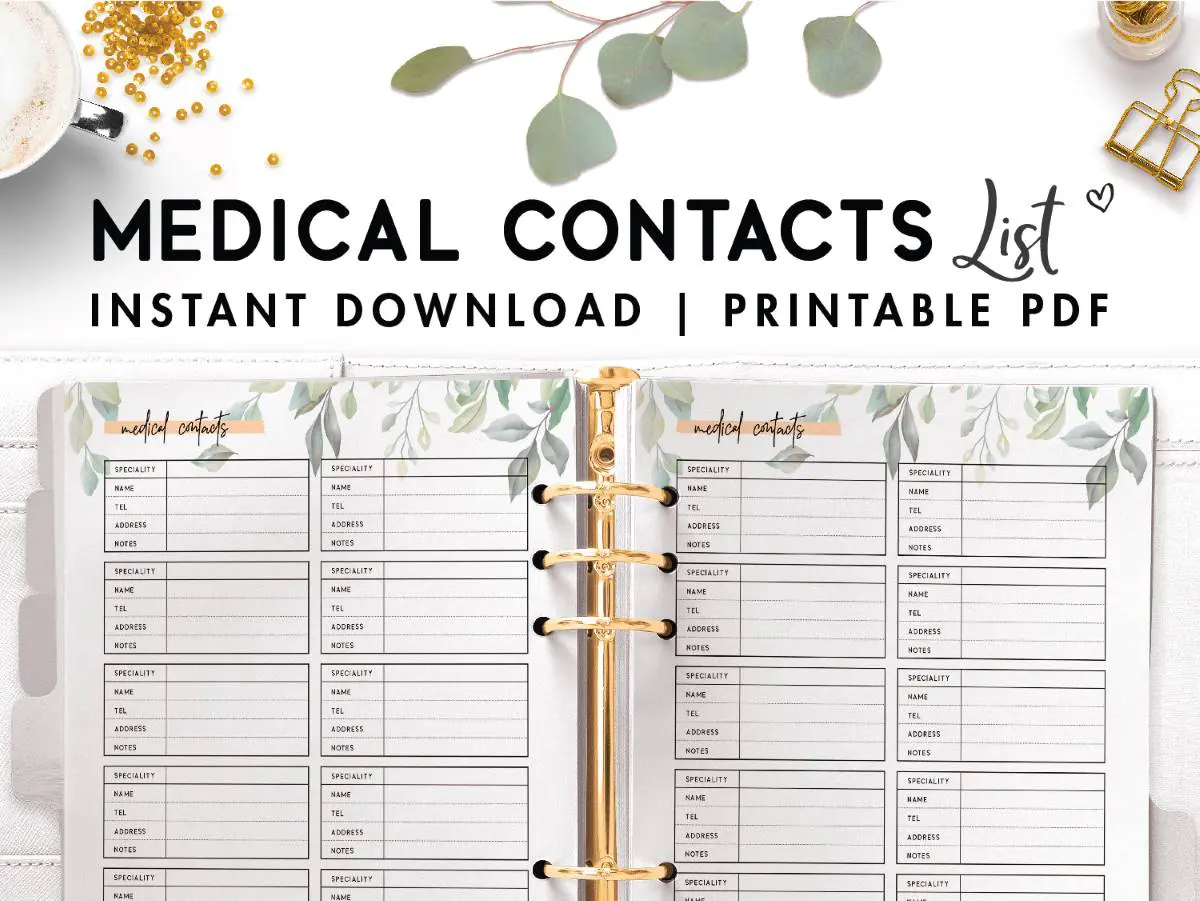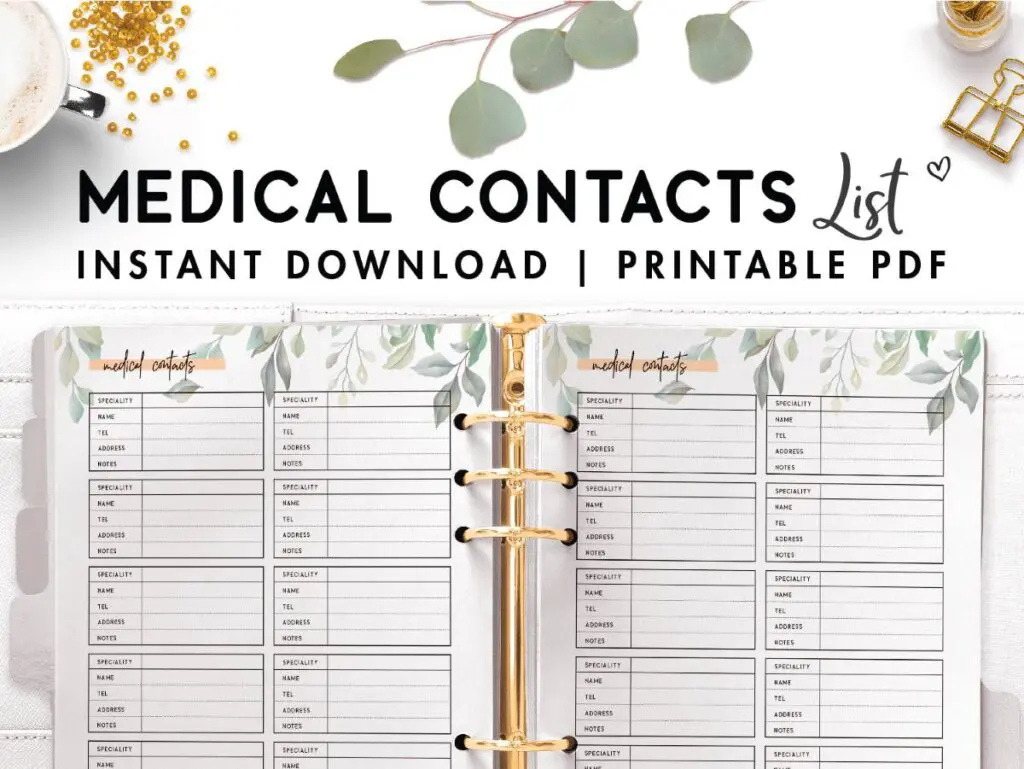 ---
Use the medicine tracker to keep a thorough log of what medicine you're taking, the dose, the date and time.
You can also check off the box to signify you have taken your meds. It's a great way to stop you double dosing.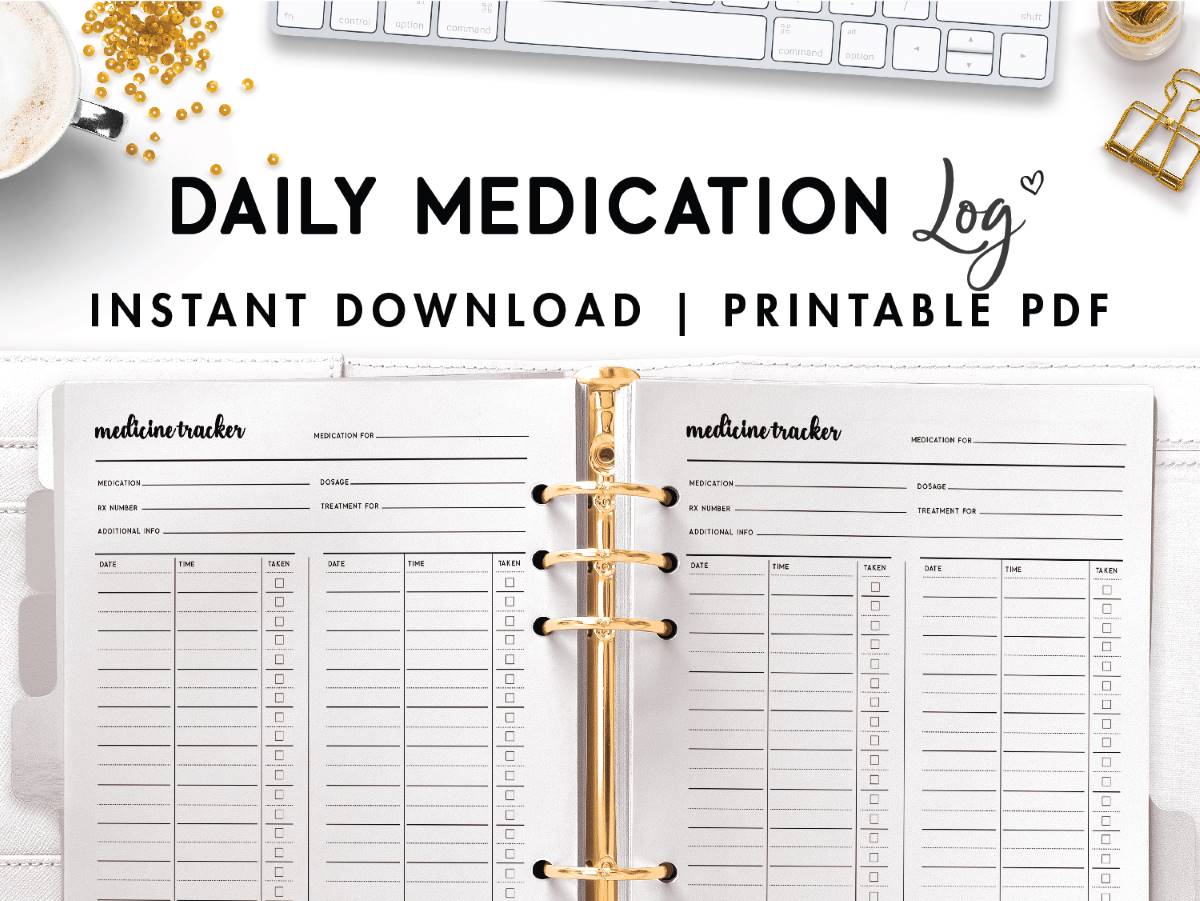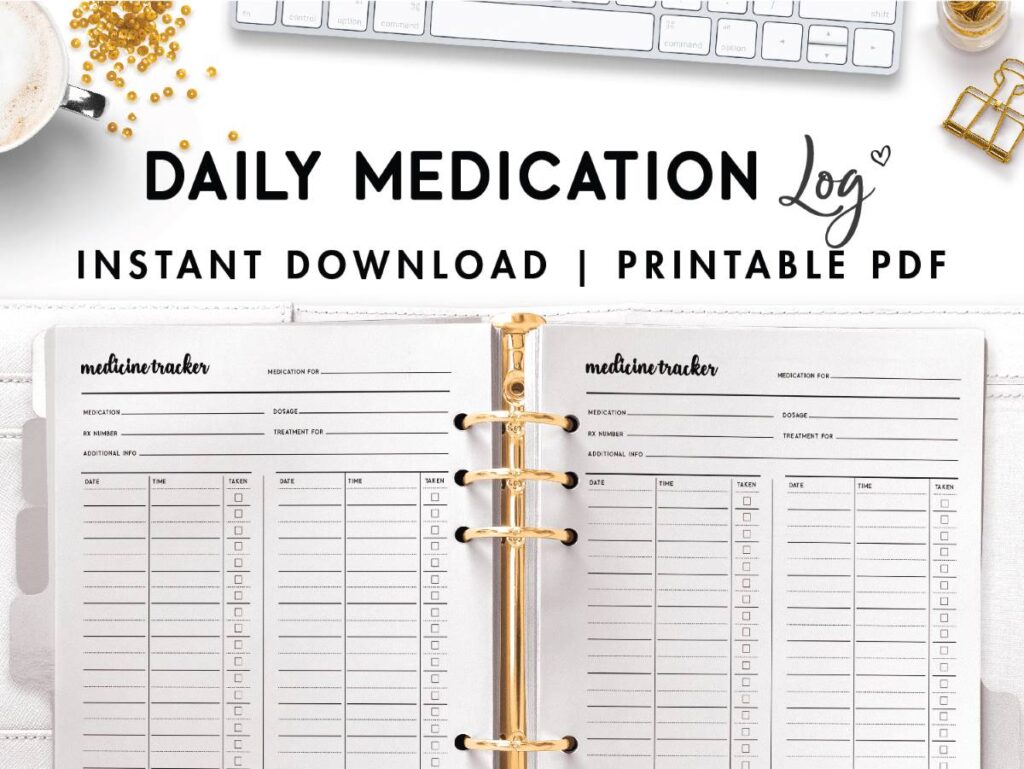 ---
A monthly steps tracker is the perfect way of logging your daily steps and seeing the progress you make over the month.
Why not strive to walk a little bit further every day.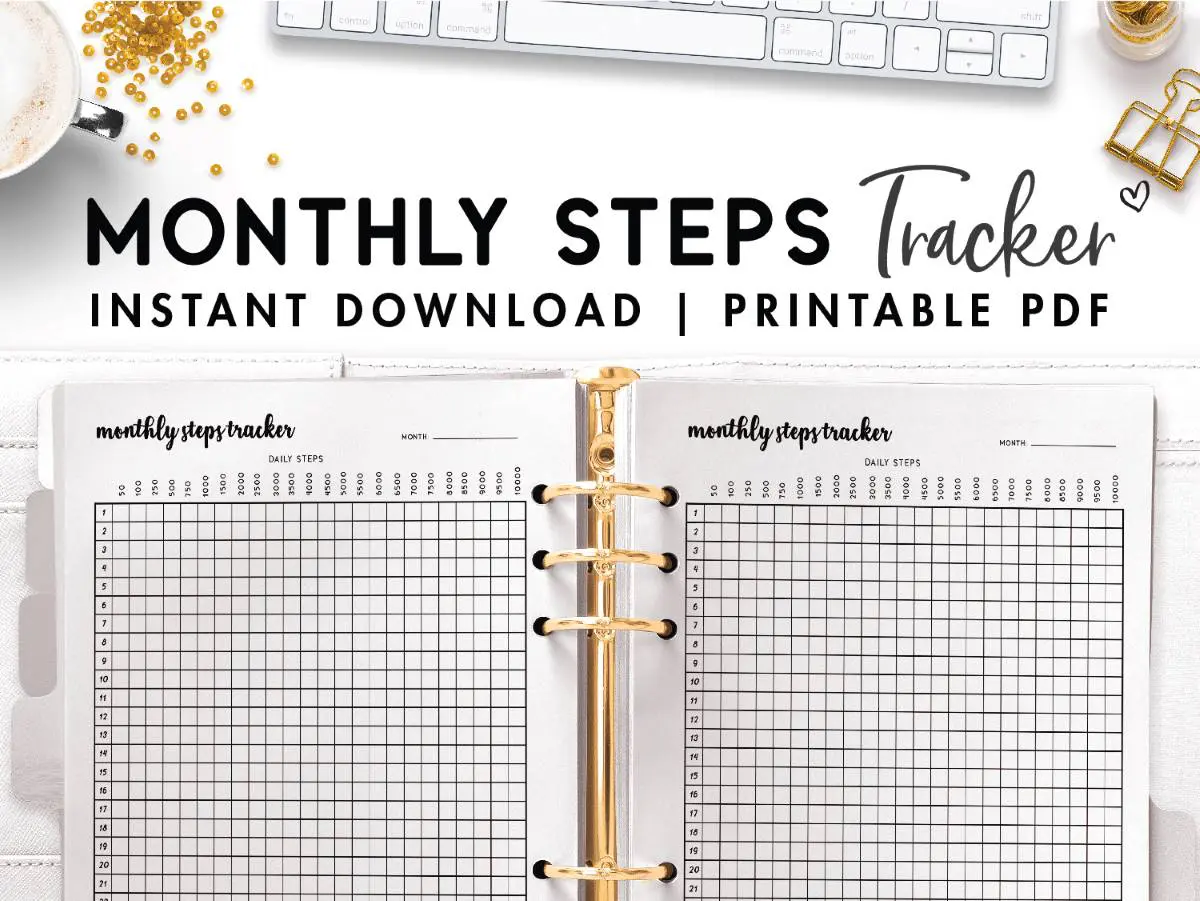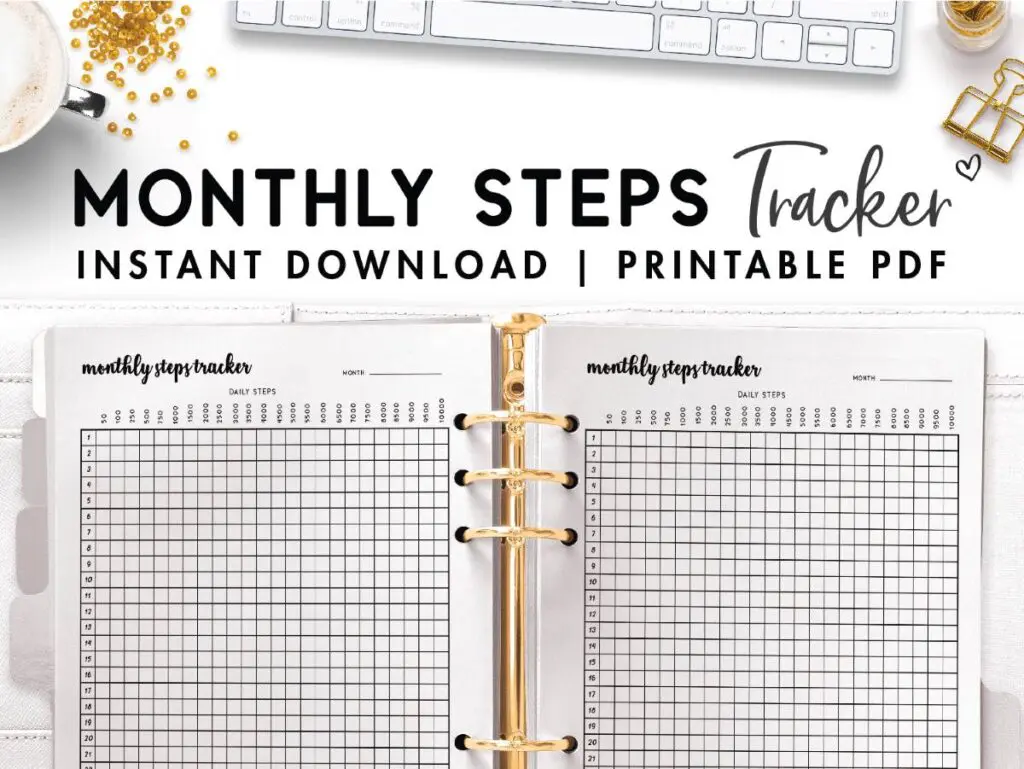 ---
Don't forget about tracking your period! Tracking your period and any changes can show inconsistencies and any irregularities during your monthly cycle.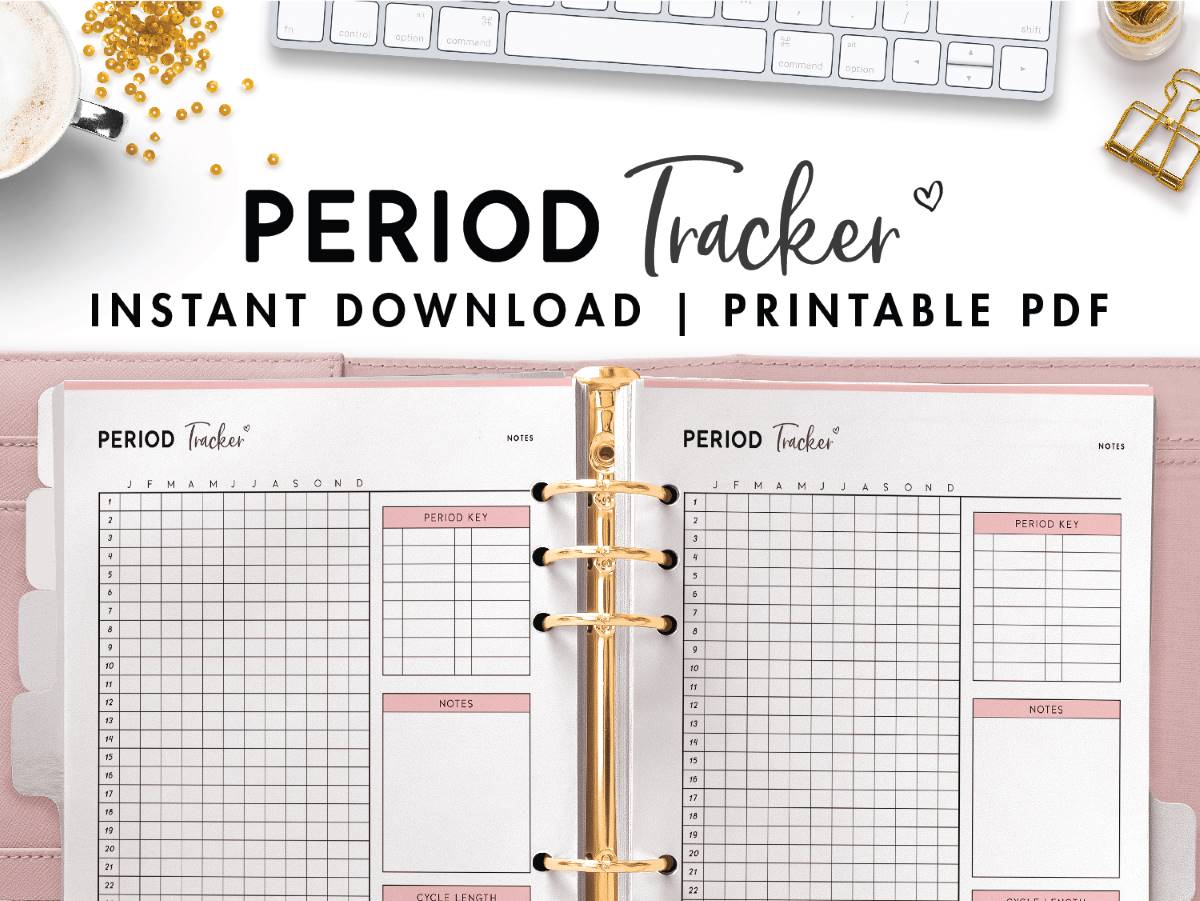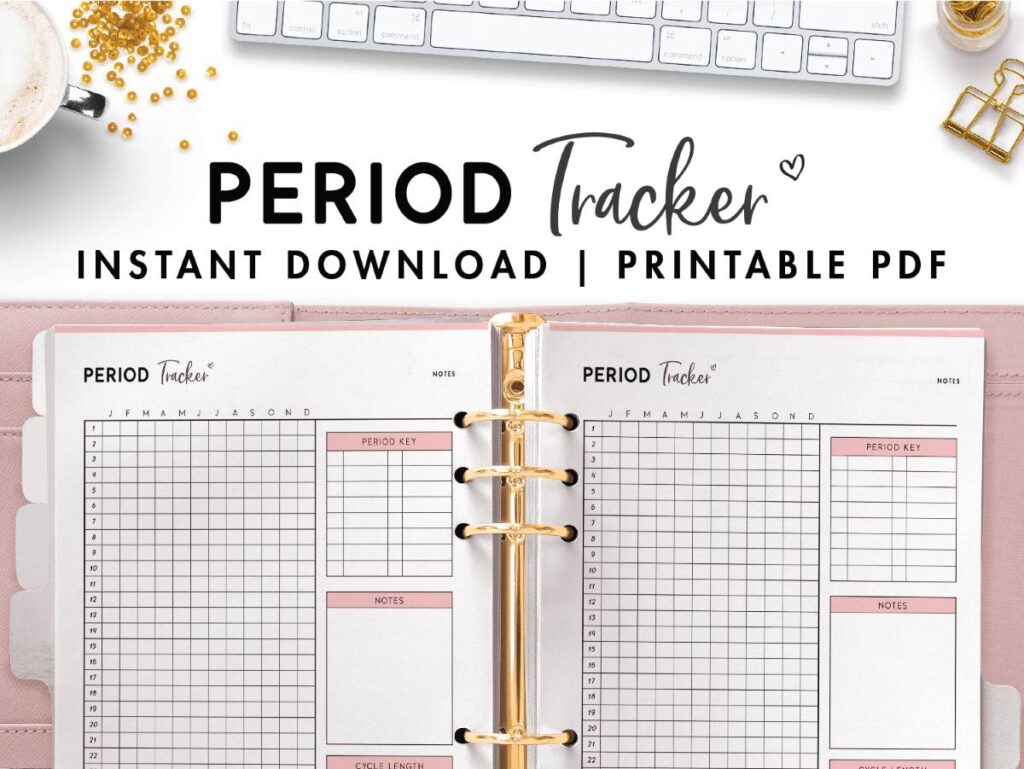 ---
Use the physical exam tracker to keep a note of important stats and date from your check ups.
Track your weight, age, height, cholesterol, BMI, Heart rate, blood pressure and more.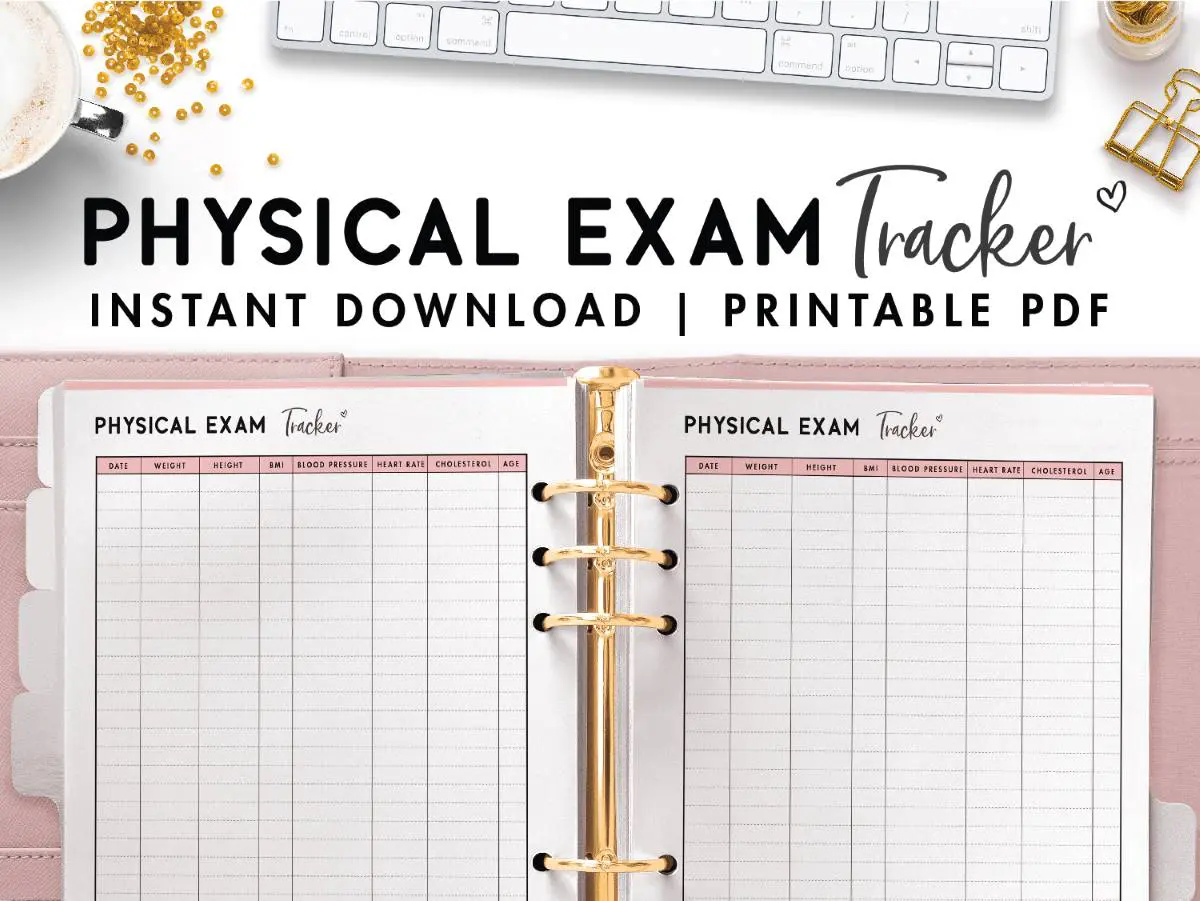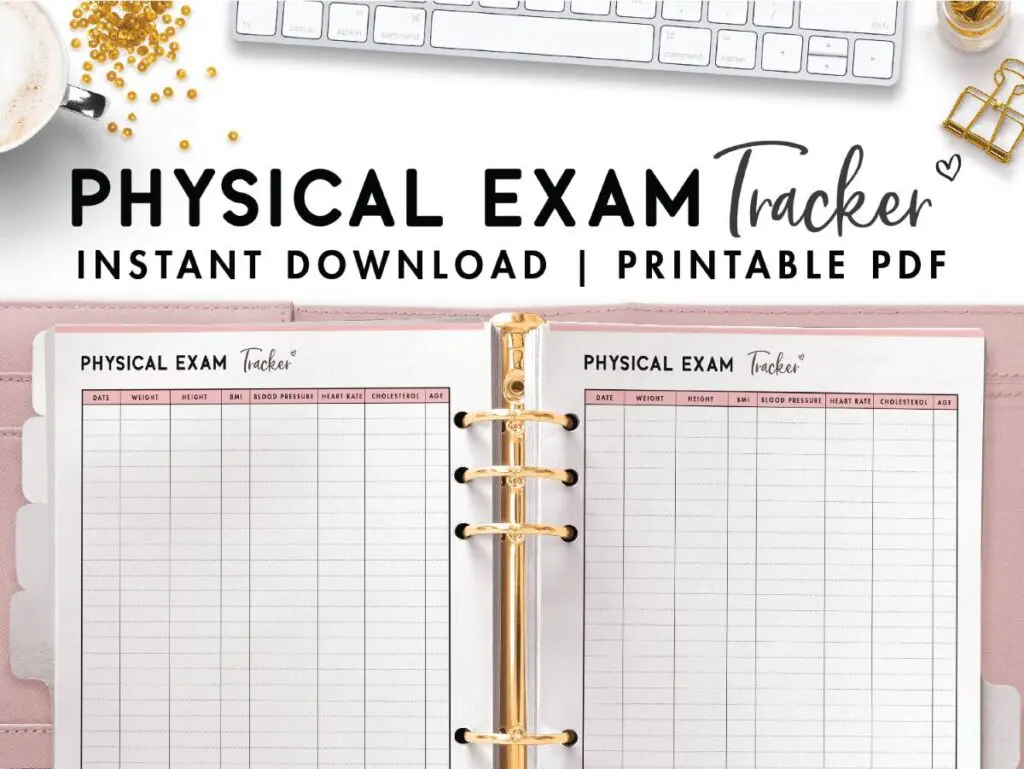 ---
Sleep is so important to our general wellbeing but not enough of us get enough zzzs. Keep an eye on how well you're sleeping by using this sleep tracker.
If you're not getting enough sleep, try changing up your bedroom or night time routine.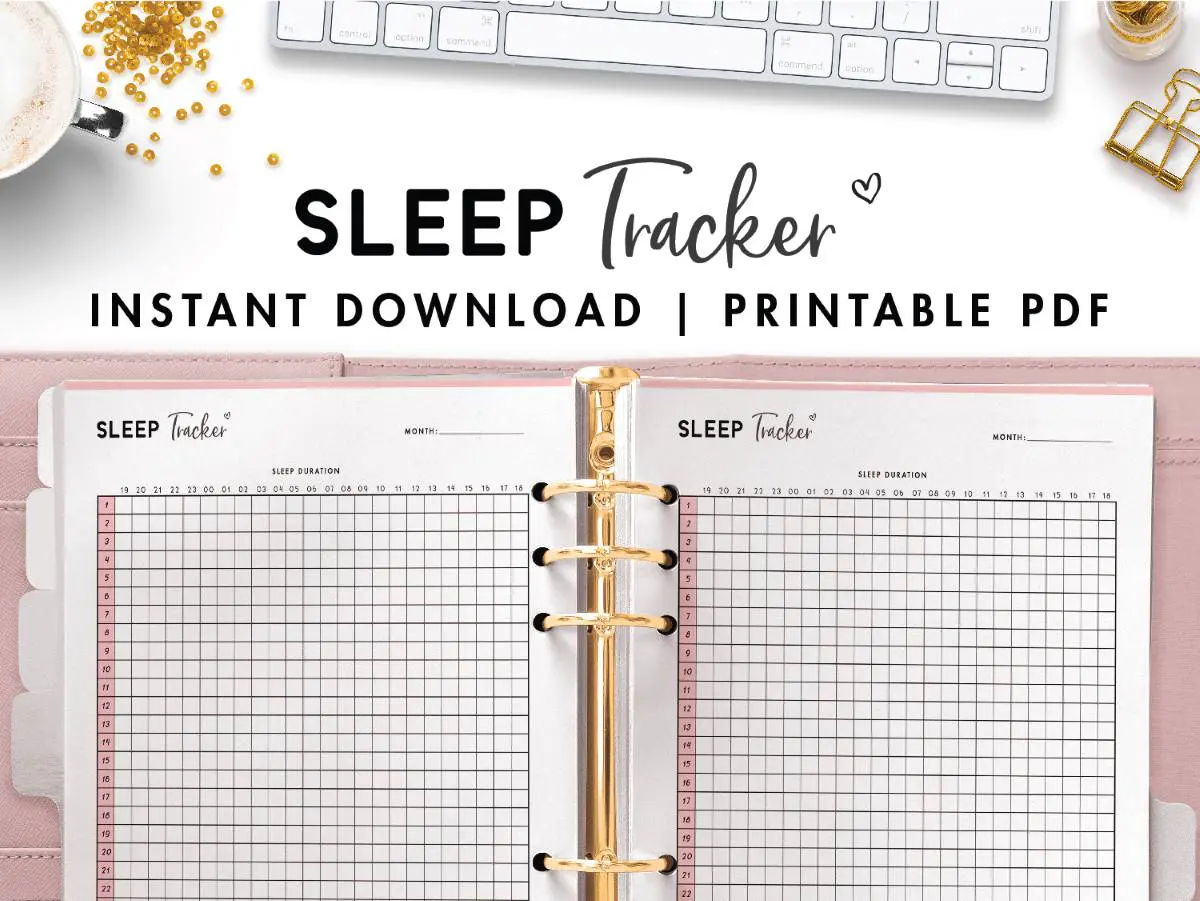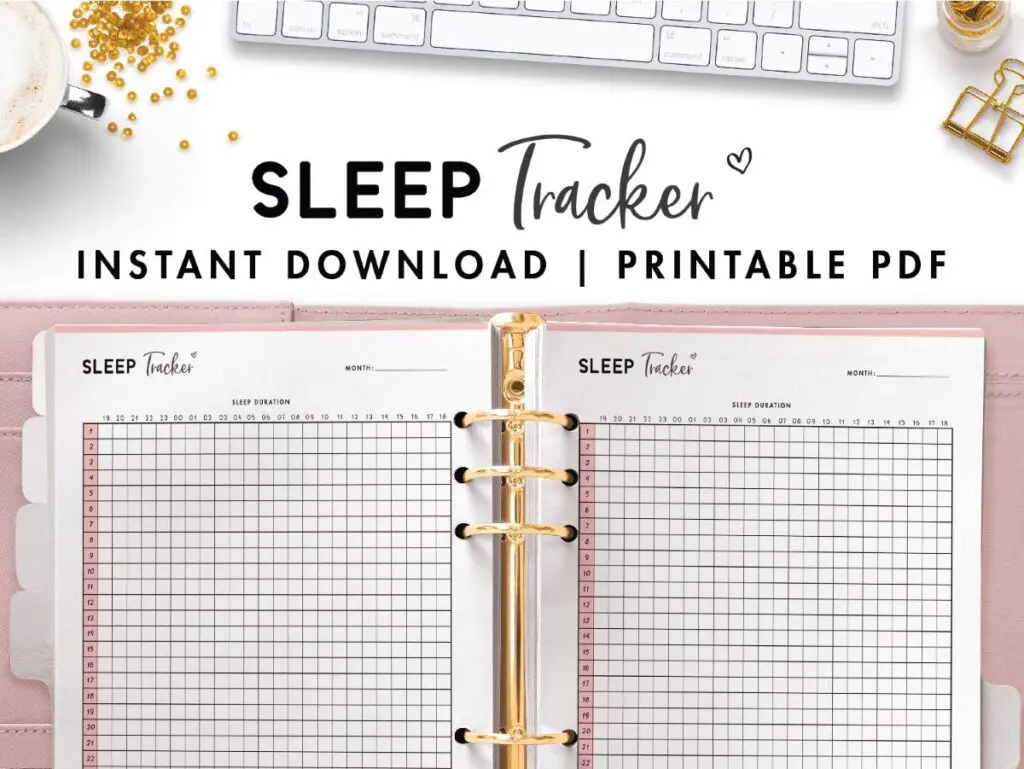 ---
Using a symptoms tracker is a great way of recognizing triggers and keeping a note of any ailments you might have. It's so easy to suddenly get a pain or feel a little weird but to shrug it off and forget about it.
If you keep a log of your symptoms, you will notice which ones a reoccurring and will know that it might be time to see the doctor.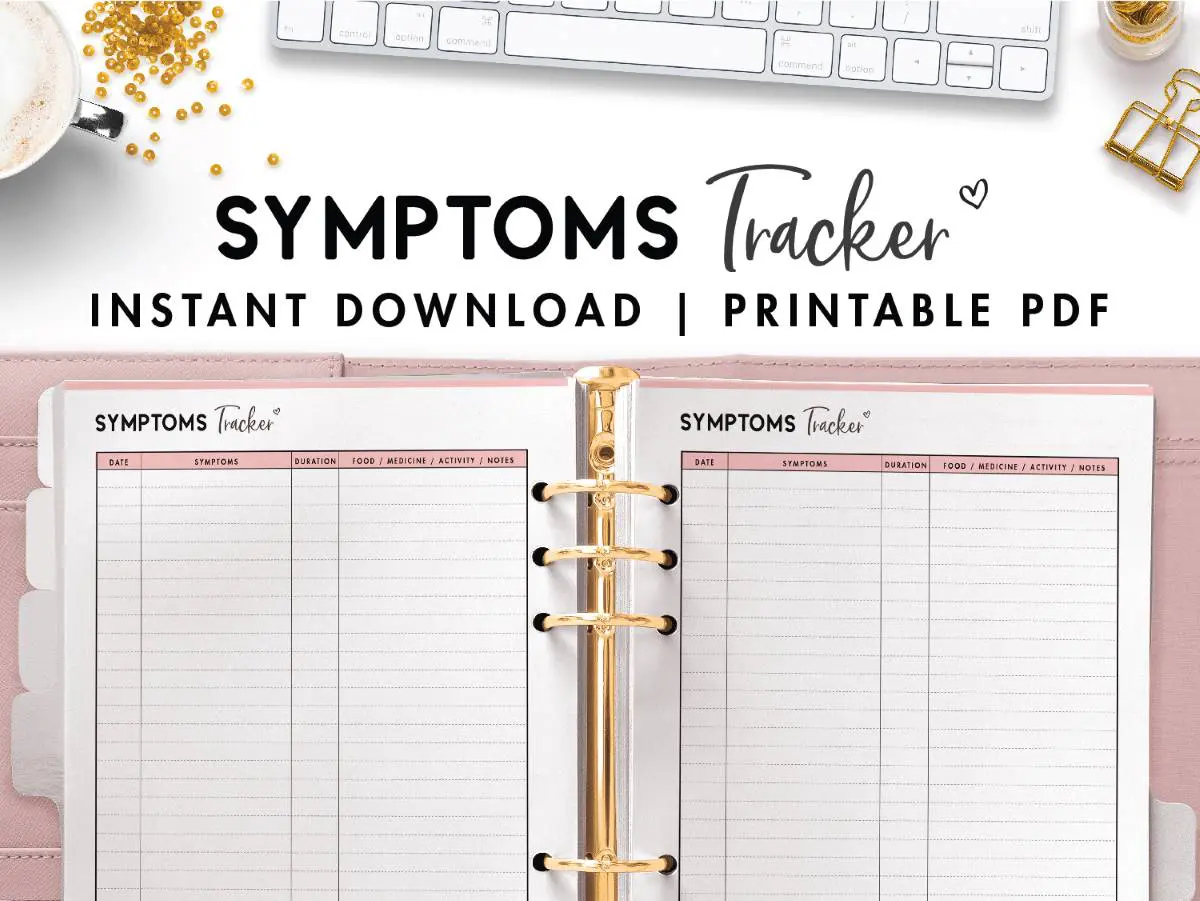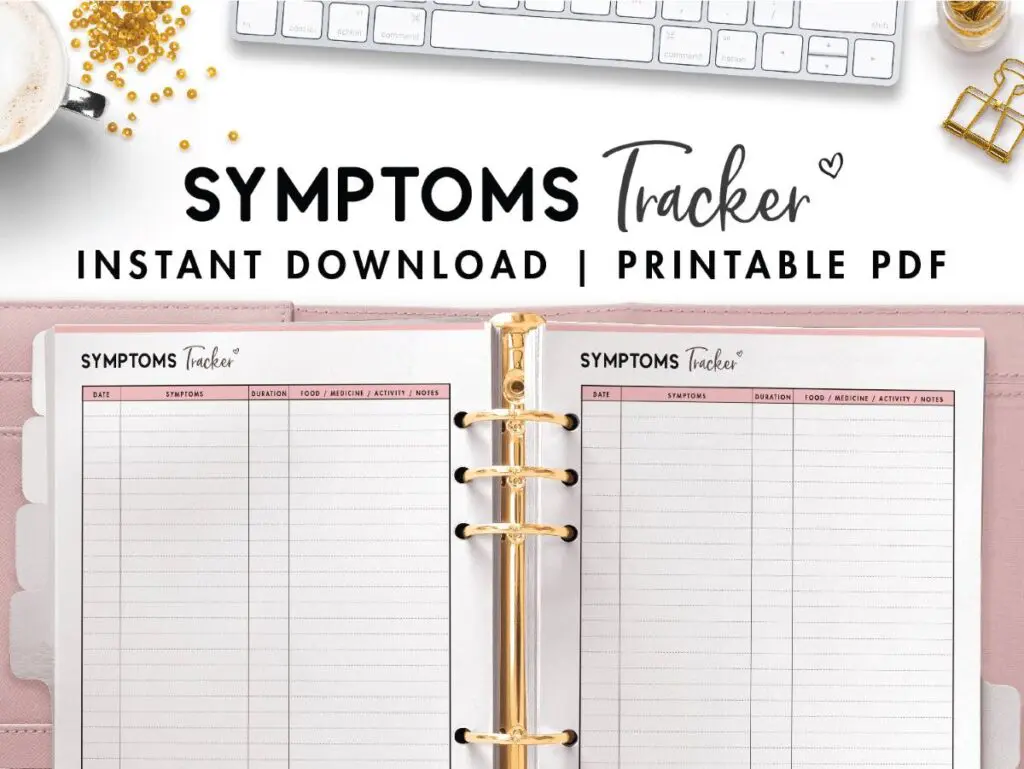 ---
Talking about visiting the doctor, use this page to keep a note of any appointments, the reason you went, the outcome and when your follow up is.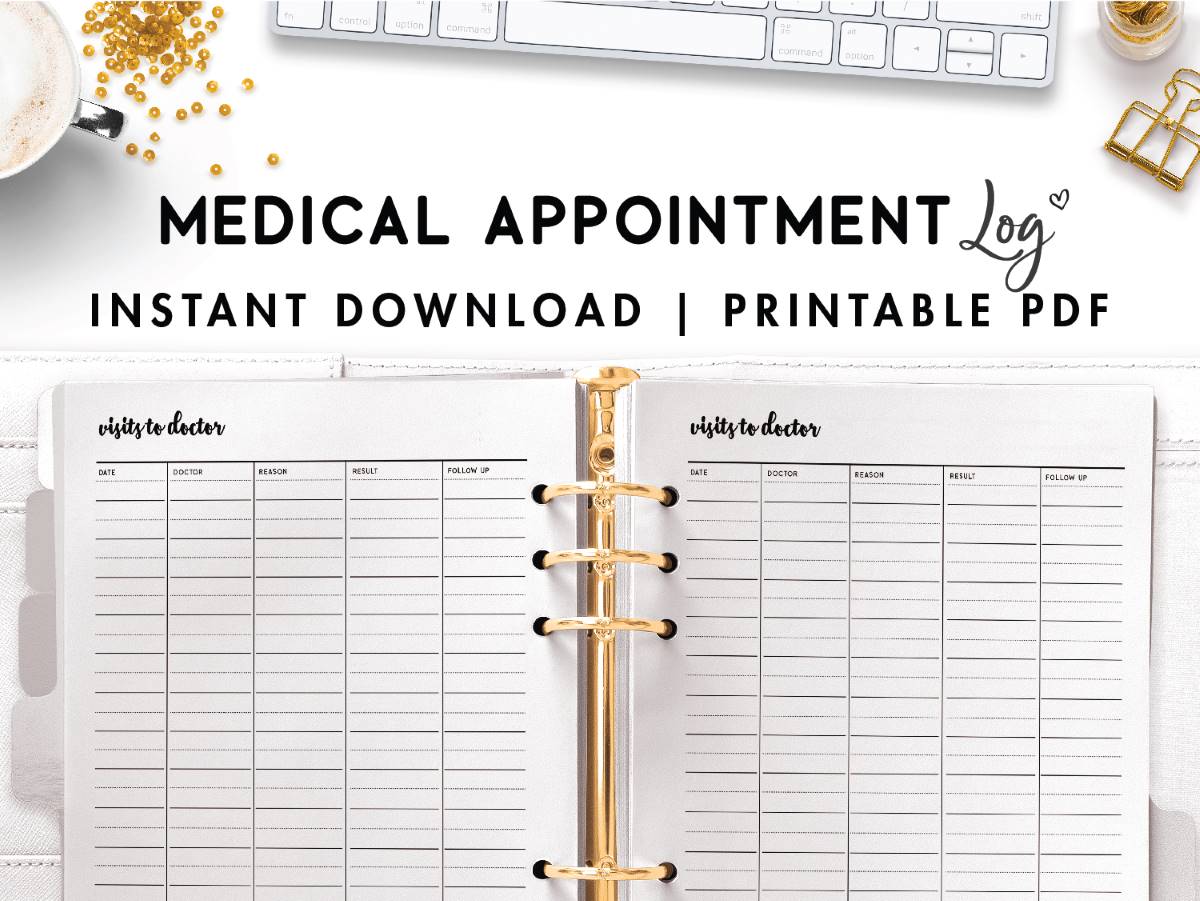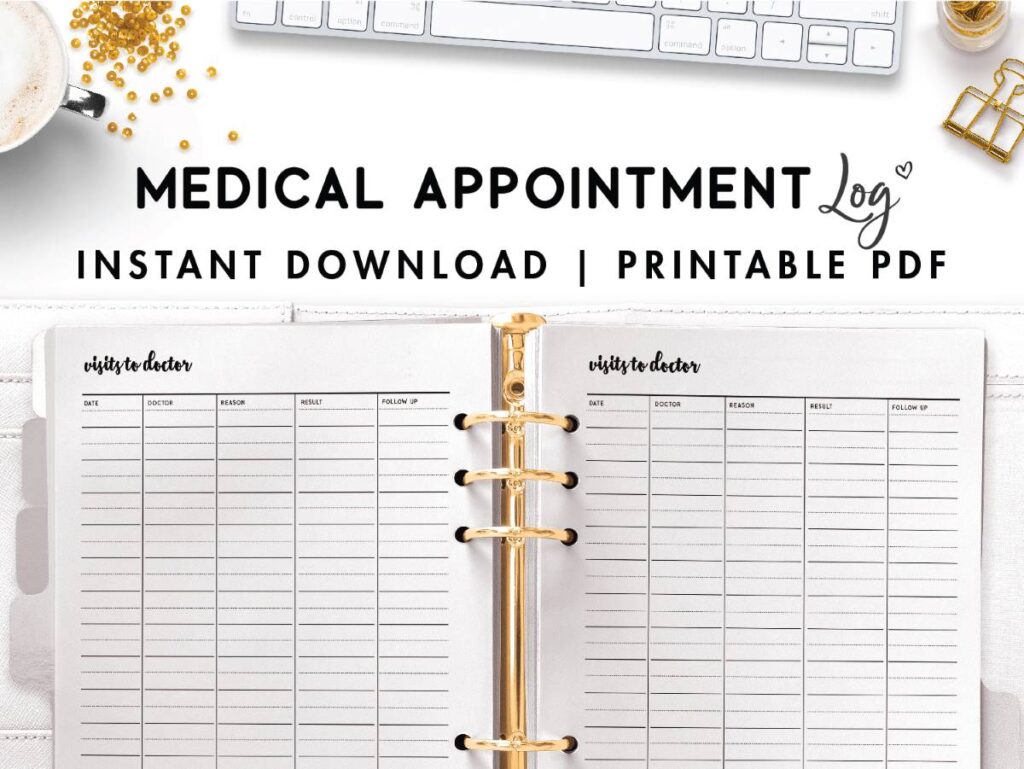 ---
Eyes are often the most overlooked part of our health and that's just crazy!
A study in 2018, shows us that 23% of US citizens admitted they have never visited the opticians! 24% say they visit an optician less than once a year!
I'll admit, I don't know when I last went to the opticians and it's just silly really. We take our eyes for granted but they are so important. This visits to the optician's page will let you track your appointments and outcomes.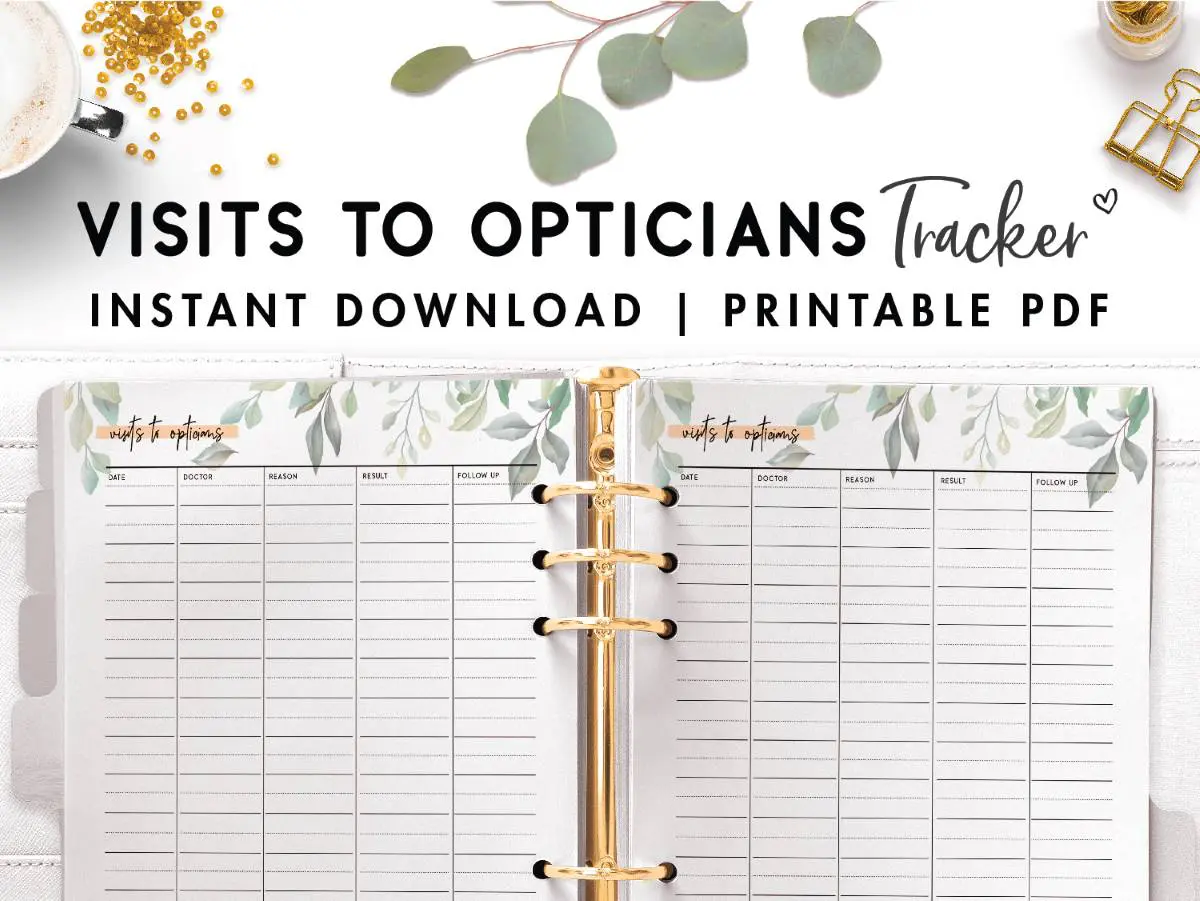 ---
If you take any vitamins or supplements then include this tracker in your health journal.
You will be able to keep an eye on what you take and when.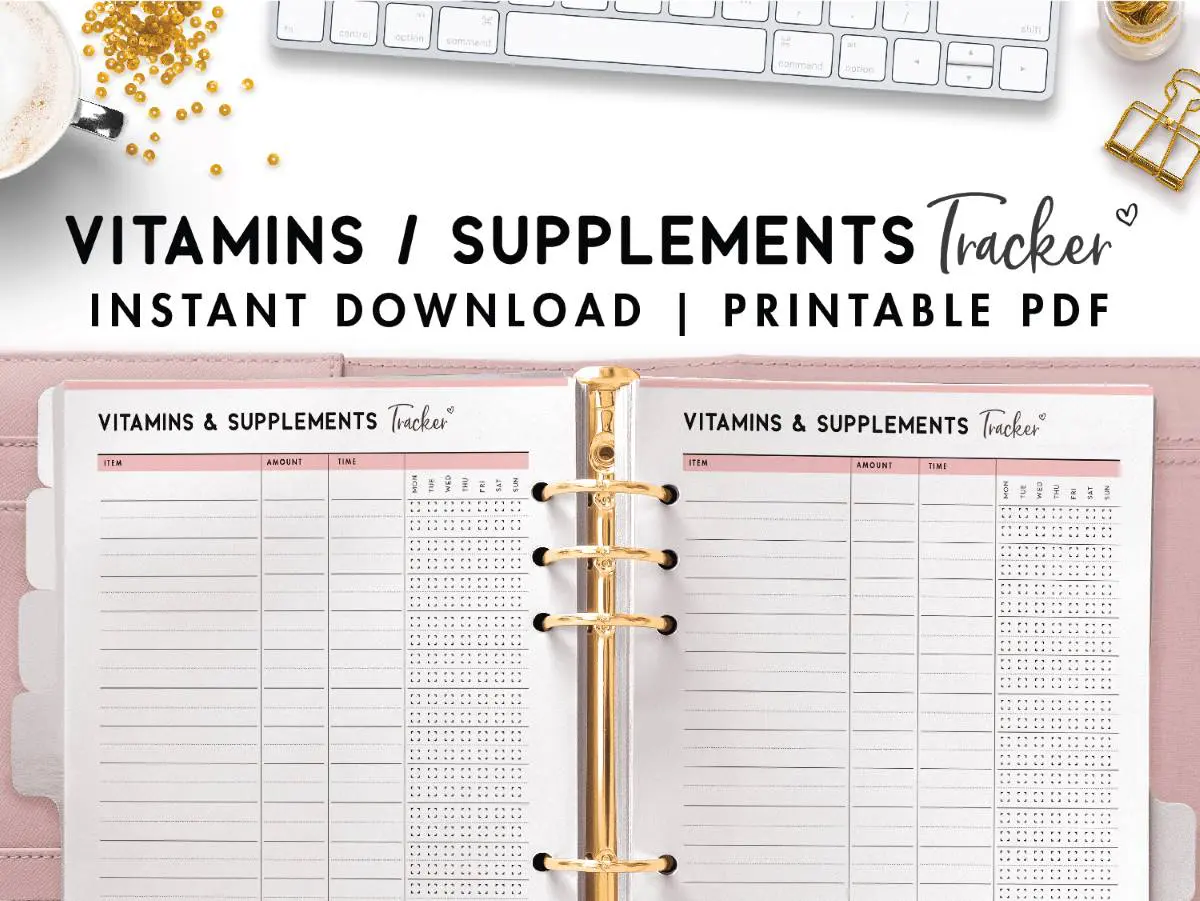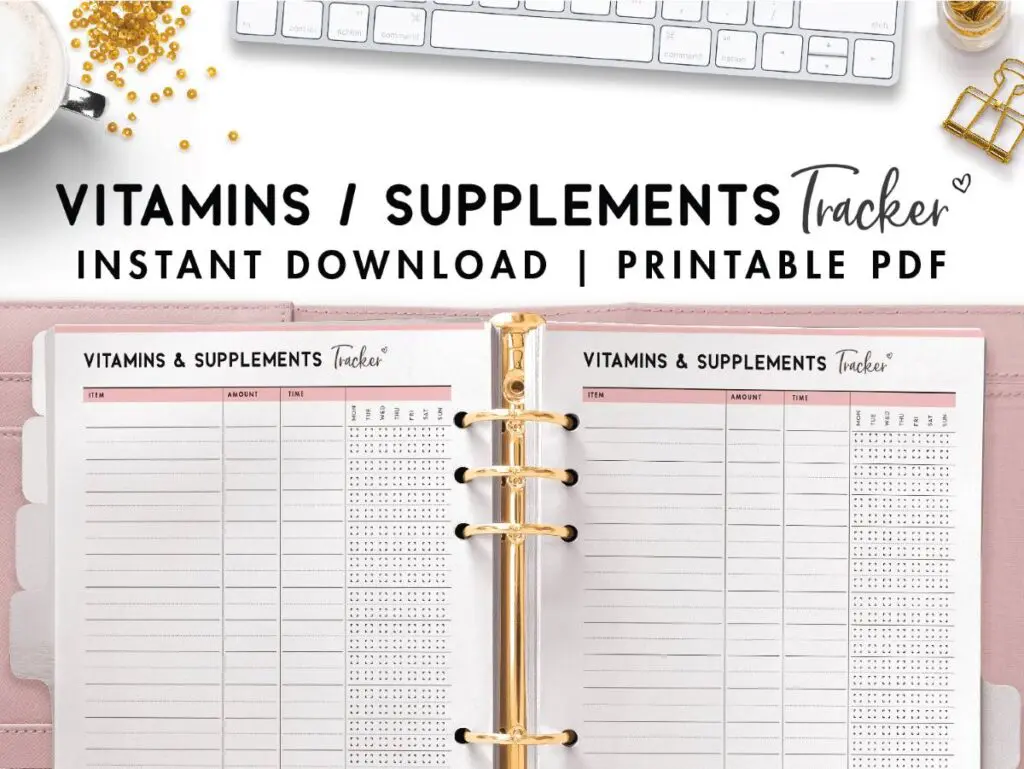 ---
I think our weight plays a massive role when it comes to health.
Whether you're looking to lose weight or gain weight, use this weight tracker to help you get there.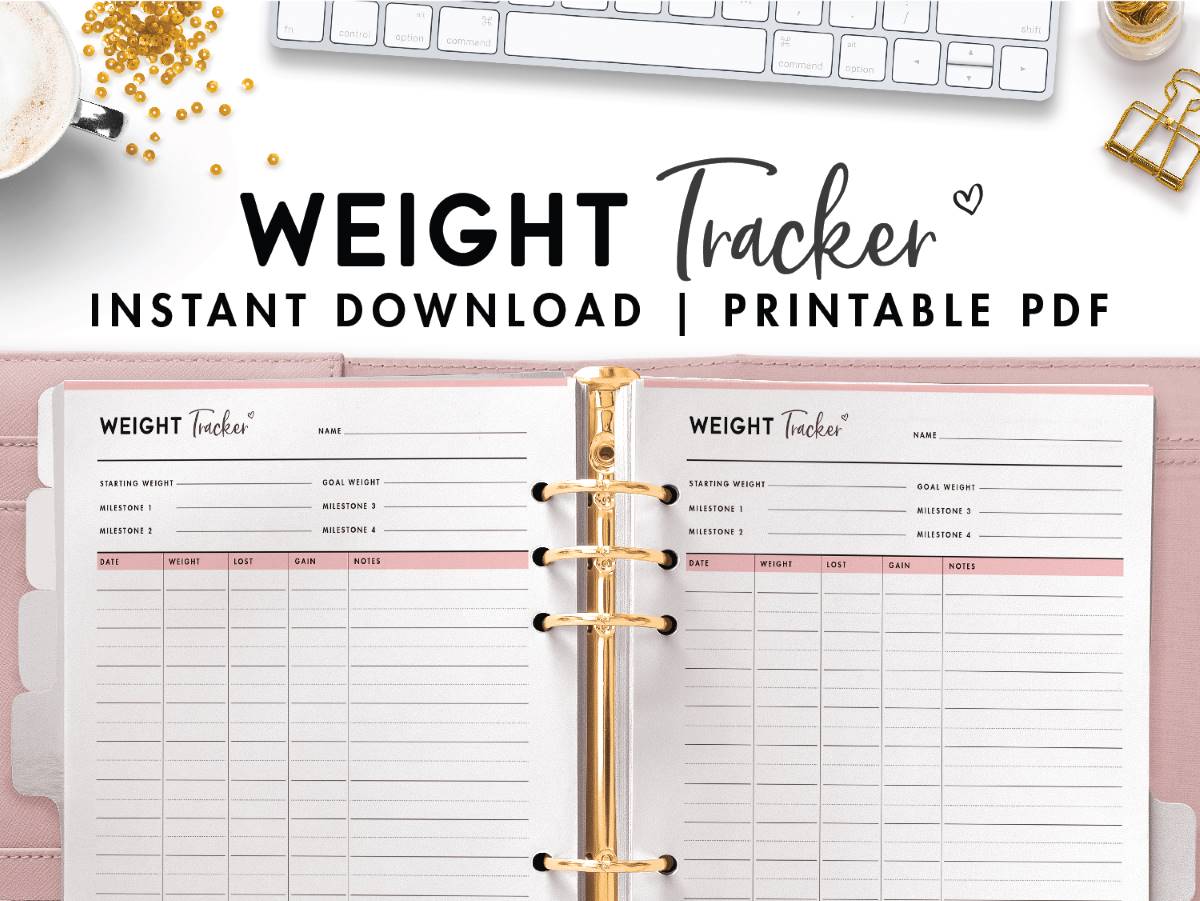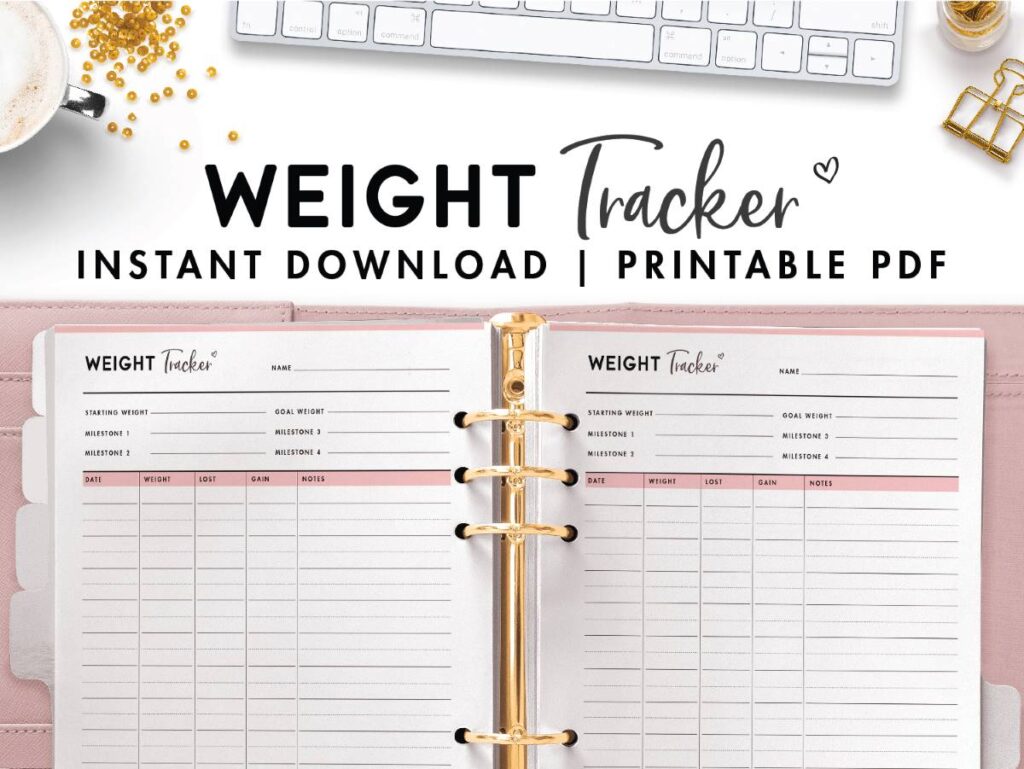 ---
If you are someone who likes to see your weight tracked in a graph format then using this weight chart is a great option for you. See your progress over time quickly.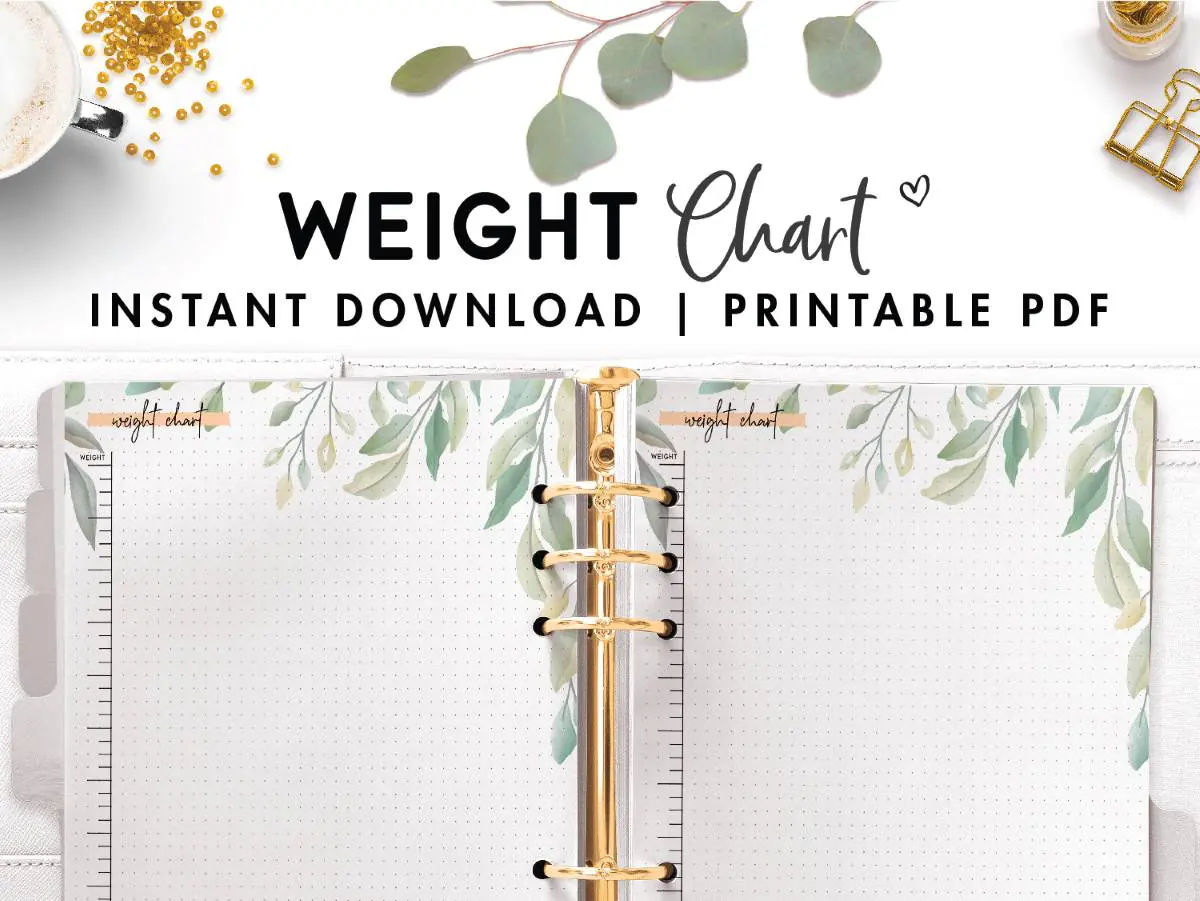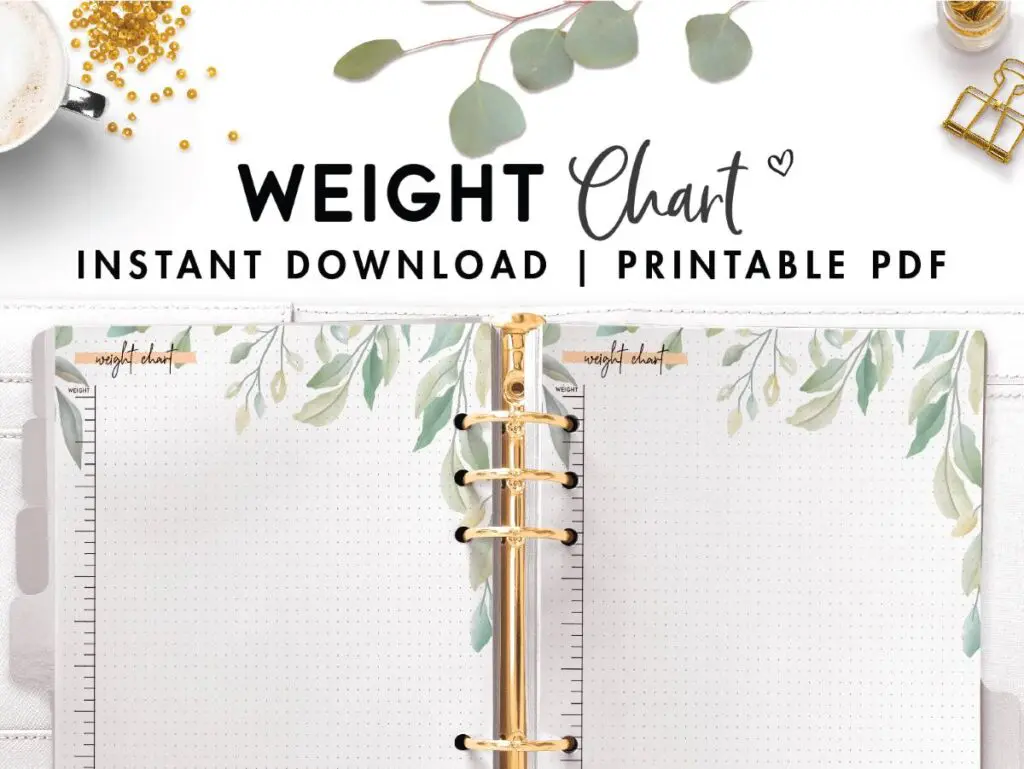 ---
Every journal needs space to write any thoughts or notes. Maybe it's questions for your doctor or something you want to try to improve your health. Just write it down.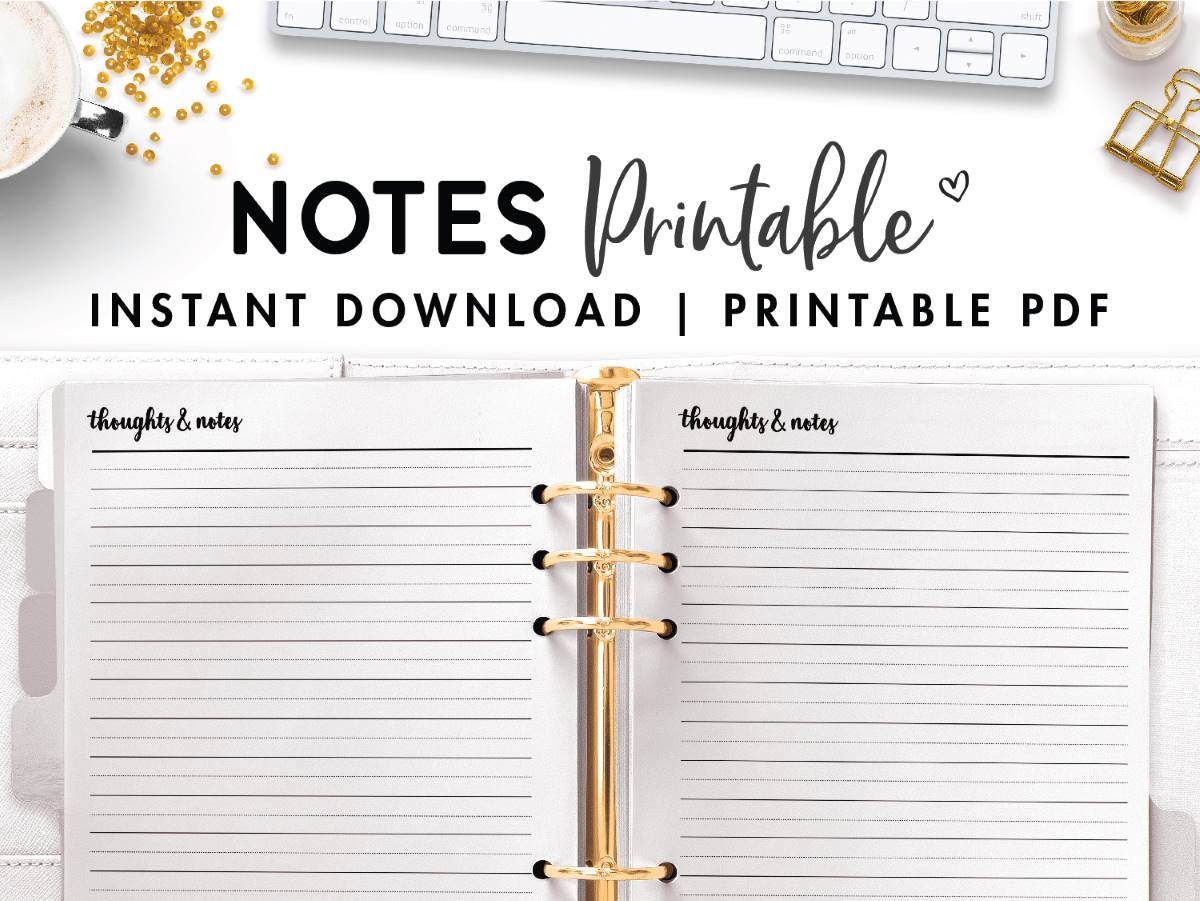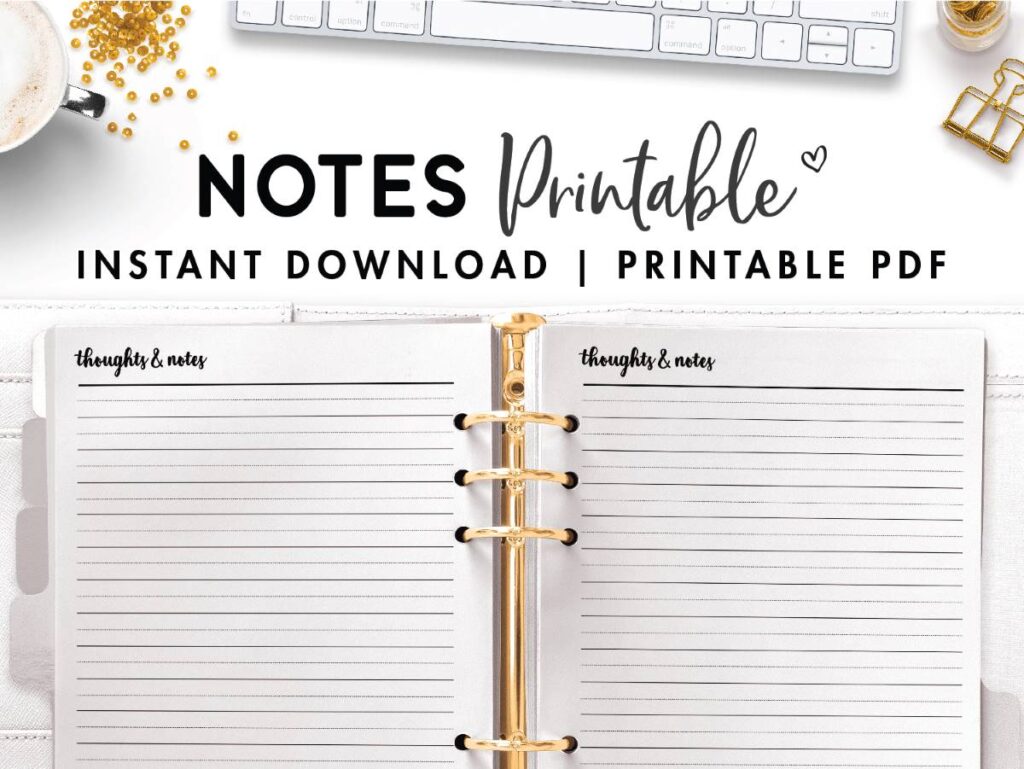 ---
The very best health planner templates
All of these health planner templates are free for you to print and I hope you take full advantage of them!
Remember to check out our other Health and Fitness Planners for many more templates to help you manage your health, control your weight, get fitter, and much more.
More awesome printables and templates from World of Printables
We've created a huge amount of planner templates that will help you manage all aspects of your life better than ever. Be sure to grab as many as you can along with our many other time management templates while you're here.
We think you'll find these very useful:
More schedule planner templates
Some of our recent schedule planner templates. These will help you organize your week ahead.
---
Find 100's more stylish planner templates that you'll love
Some of our recent planner templates. Find many more Printable Planner Templates that will help you get on top of your life with ease. You'll love them.
Please leave a comment letting me know if you found this post and our free printables useful!
Show your support by signing up to the newsletter or following us on Pinterest or Instagram!
Follow World of Printables on Pinterest for more