If you're looking for a 2022 monthly calendar printable to help you plan your months ahead, then this very popular calendar which has been updated for the year ahead has got to be a great choice.
This stunning 2022 calendar is the most perfect minimalist calendar ever. It's so beautifully designed, it's simple and it uses stunning dual fonts combination to make this stylish and elegant.
About this 2022 monthly calendar printable
If you can't tell, I really like this calendar. I think it is the perfect calendar for a professional woman. It looks incredible, isn't over the top and has space to write any notes you need.
But it's not just me that loves it, this printable calendar has been downloaded thousands of times already and our readers are constantly sharing it on Pinterest.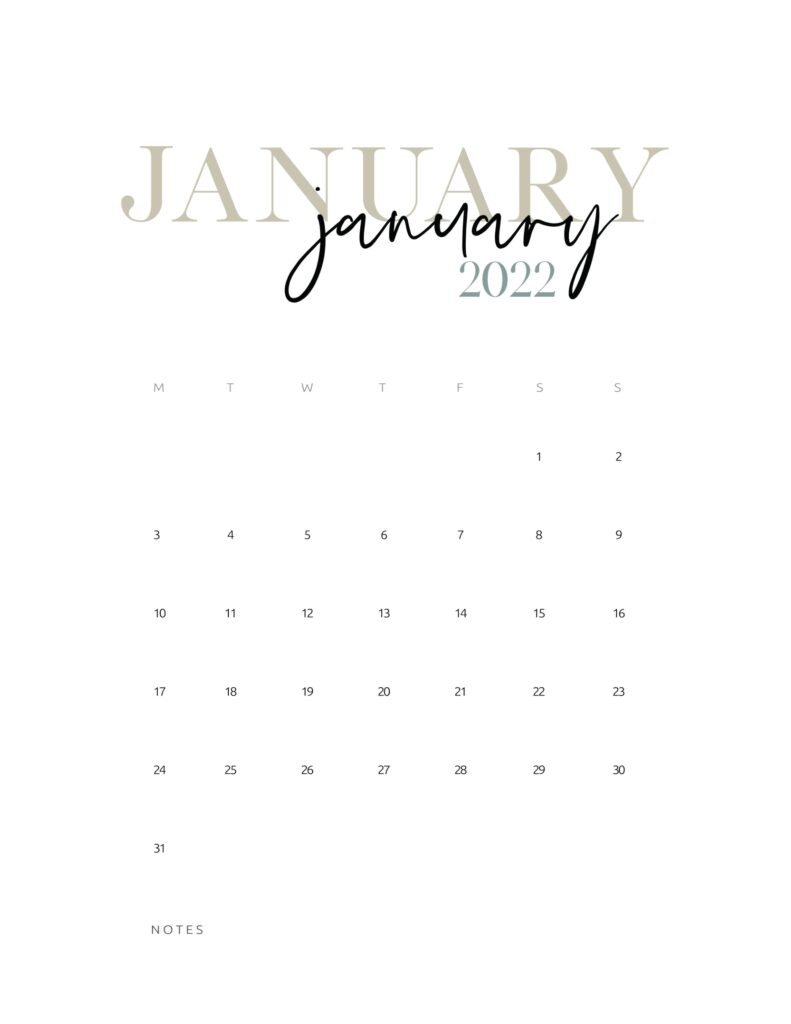 How to use this printable calendar
It's a great calendar for adding style to any home, office or even planner. Our printable calendar templates are used by all kinds of people for all kinds of purposes. Many people add them to their planners as it's a great way of setting up the month ahead.
We also have a huge amount of free printable planner pages which are perfect for helping you plan and organize your life. You'll find planner pages that compliment the theme of this 2022 monthly calendar printable in our printable planner section.
How to download this 2022 calendar
The great thing about our free printable calendars is that you can mix and match! You don't need the same style for all year round, you can simply come back and download a different calendar each month.
To download the calendar, simply click the images below and save them to your device.
If you are looking for a calendar for 2022 then see our huge range of free printable 2022 calendar templates.
If you want to style up your printable calendar to look really stunning, then check out our calendar style guide below for a perfect finish!
Click the following image links to print the free 2022 Monthly Calendar Printable pages individually.
How to make printable calendars look stunning
INSTRUCTIONS
Download the 2022 monthly calendar printable by clicking any of the images above to get the ones you need.
Print it! – Our calendars look so good when printed on this bright paper. This paper is a good weight and works great with inkjet and laser printers, making printables look crisp and clear.
Thank you so much for visiting!
If you liked this post and printable calendar, go ahead and hit the Pin button below, as it really does help us in so many different ways and is a great way to save for later.