This beautiful minimalist 2022 wall calendar is simple to print, easy on the ink and looks amazing.
Keep this calendar basic and monochrome or add your own style to it by coloring the title and doodling around the edges. It's a great calendar with plenty of space to add your own touch to it if you want and also makes an amazing planner insert too.
This is one of our favorite calendars due to its clean simplicity and elegance. We've designed hundreds of different styles of 2022 calendars, but many people like our minimalist ones best as they look great and do what they need to, which is show you the dates of the month and nothing else.
You can write any important dates into each box, such as birthdays, weddings, etc. There is also a section for notes at the bottom, so you can write additional notes for the month that don't go into any of the date boxes, such as things you need to do this month.
Just get your free printable calendar below, print it out and you're done!
Our calendars are designed to fit US letter size paper. But you can easily resize these to fit any paper size. You can do this within your printer settings, or for the best result, see how to resize the calendar to fit your paper or planner sizes here.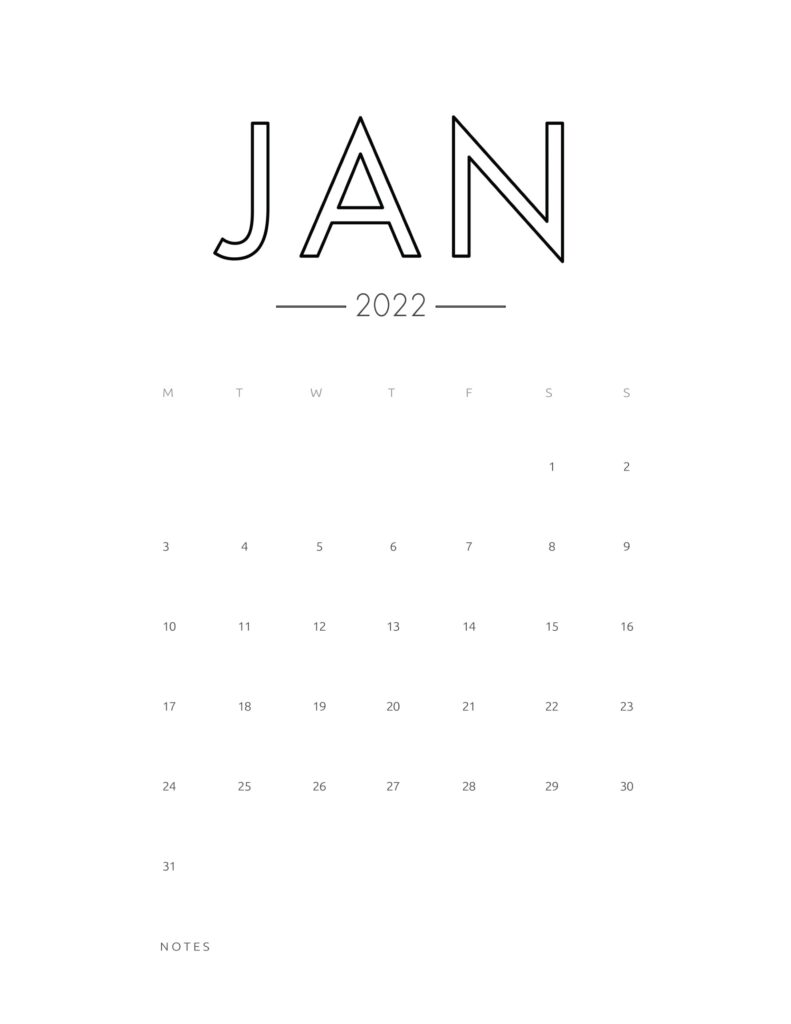 Why use a wall calendar
Wall calendars are a great way to see the month ahead at a glance. Many people use calendars to stick on their walls, or places like their refrigerator, for convenience. Calendars are much more important to our daily lives than we realize.
We each live by the dates of the month. They form our work and life routines and important dates like birthdays are when we join together to celebrate a loved one's special occasion. We also observe the holidays throughout the month and often use them for family fun days.
Using a calendar is a simple and convenient way of keeping notes of the days of the month ahead so that we can be organized and never forget those important days.
To get the 2022 wall calendar, simply click the images below and save them to your device.
See below for instructions and paper recommendations. Also, see more of our stunning range of free calendar designs below.
The great thing about our free printable calendars is that you can mix and match! You don't need the same style all year round, you can simply come back and get a different calendar each month.
If you want to style up your printable calendar to look really stunning, then check out our calendar style guide below for a perfect finish!
Click the following image links to print the 2022 wall calendar template pages individually.
Simply print the months that you need and remember to come back when you need an updated calendar. We've got hundreds of awesome calendars for you to print that are all totally free.
There are so many lovely ways to use this calendar from resizing it to fit your paper size or planner or even styling it to create a wall piece.
Print it! – Our calendars look so good when printed on this bright paper.
More Free Printable Calendars from World of Printables
If you liked this post and this 2022 wall calendar, go ahead and hit the Pin button below, as it really does help us in so many different ways and is a great way to save for later.
Remember to follow us on Pinterest or Instagram to see our latest free printables that you're gonna love.
Also, remember to check out our huge range of printable calendars and if you like to plan your days, weeks and months, then be sure to grab some of our free printable planners – we've got more than anyone else and they're totally awesome too!
Thank you so much for visiting!
If you are new here please subscribe as we make new printables often and we'll keep you notified from time to time with our best new free printables.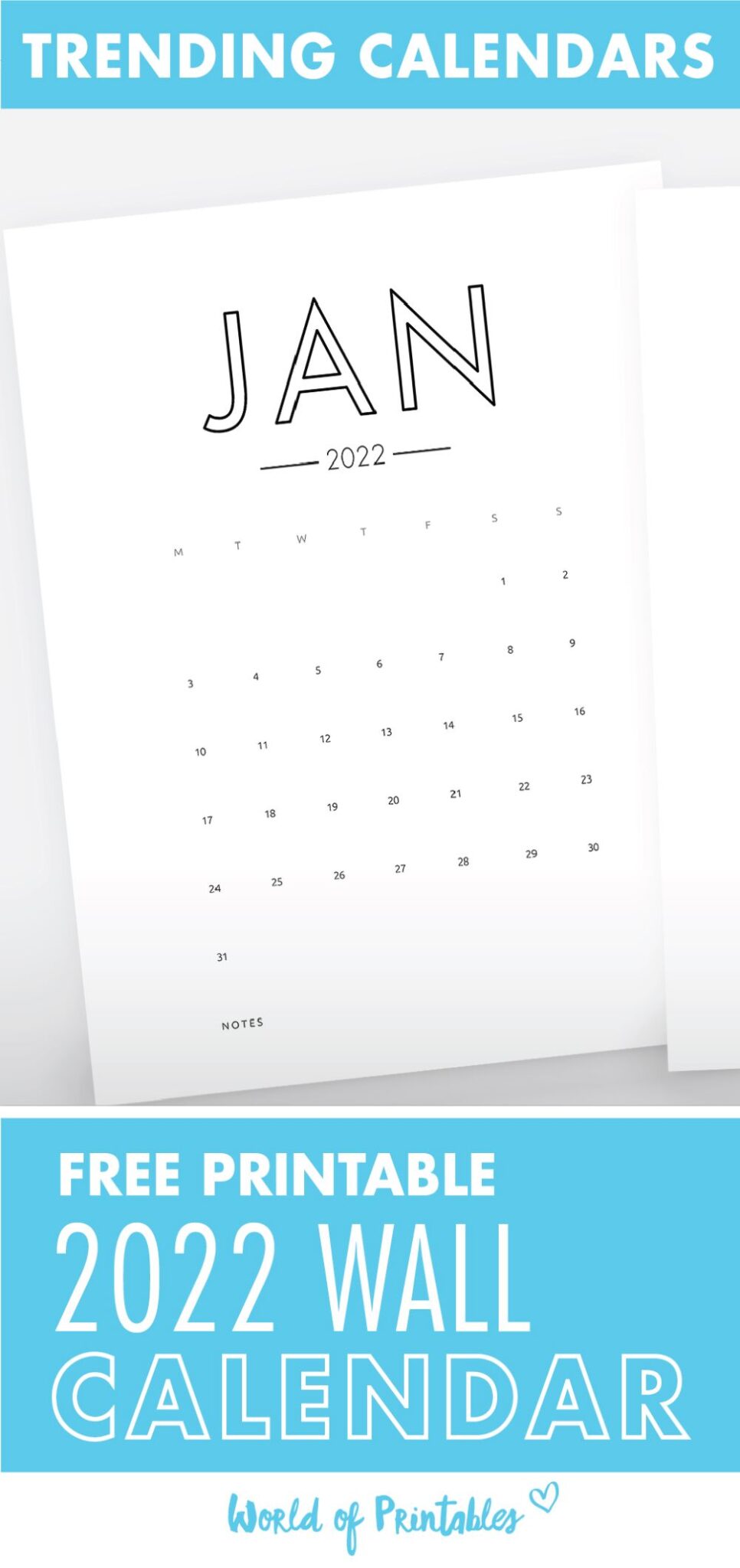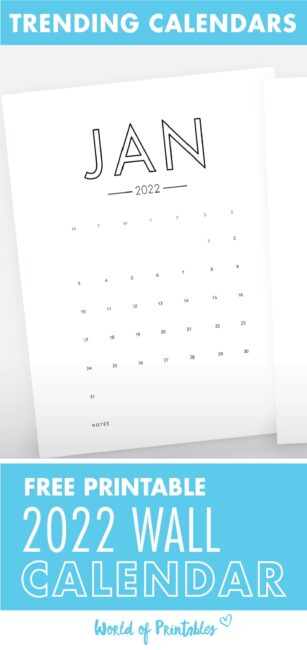 Follow World of Printables on Pinterest